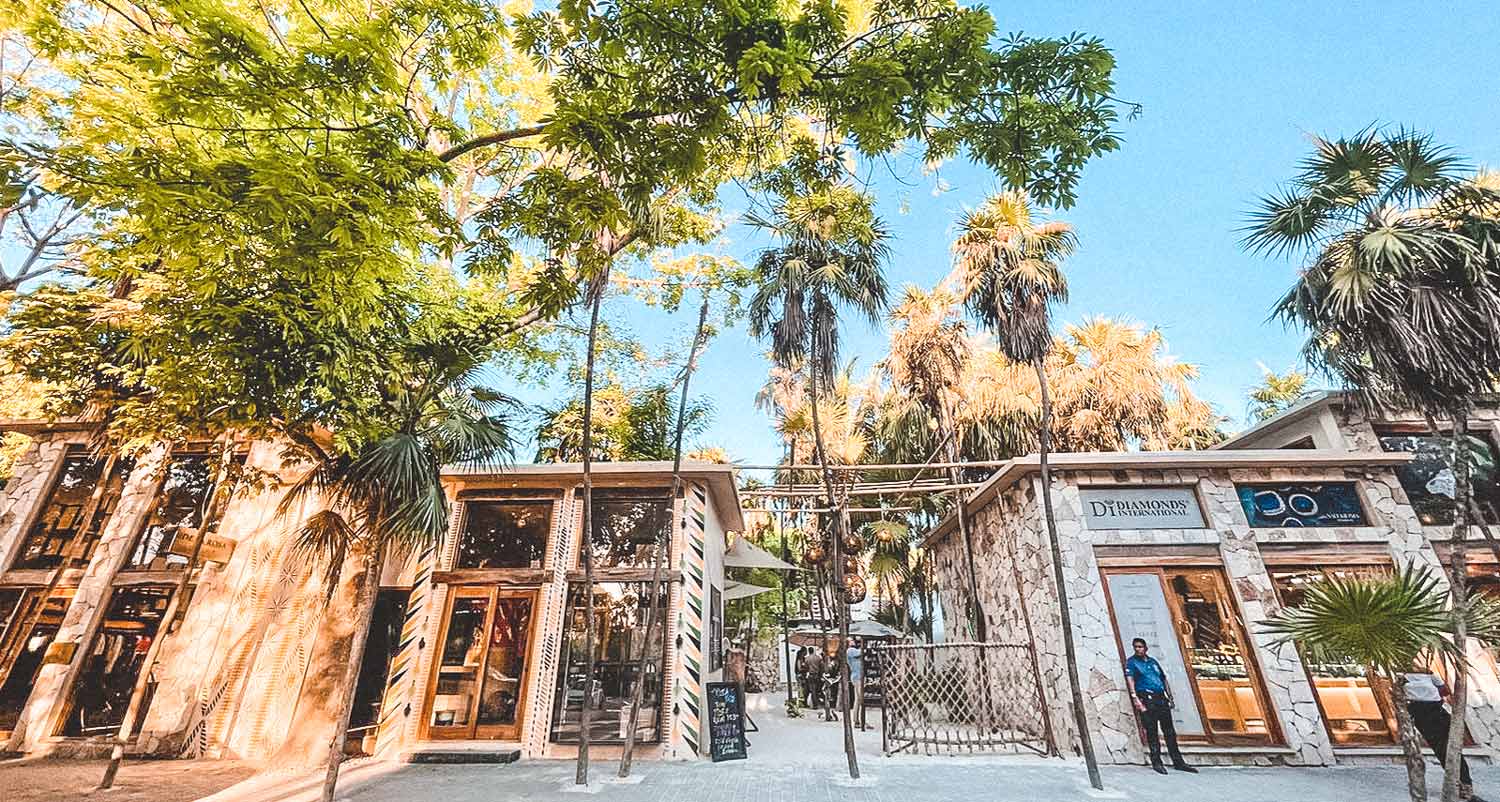 Aldea Zama Tulum: A Complete Neighborhood Guide
Tulum is a great destination in Quintana Roo, Mexico, and even greater is its neighborhood, Aldea Zama. Aldea Zama is a completely new neighborhood located just outside of Tulum downtown. Part of it is still under construction, but there are already many great areas you can enjoy: from the incredible penthouse and condo to the new residential properties, from hotel and amenities to its proximity to the beach, from the lovely community to gym, restaurants and bar, in Aldea Zama you will not miss a thing.
Real estate market is hot in Aldea Zama (in Tulum in general), so if you are interested in that, we wrote a paragraph at the end of the article about the best real estate opportunity in this area of Tulum. If you are just planning your next trip to Mexico and you want to know more about Aldea Zama and find the best bedroom or penthouse to rent, just go forward and check out all this neighborhood has to offer. Let's go!
If you want to discover the best places to party in Tulum, skip queues, be on the guest list and avoid Airbnb fees when booking a villa – don't wait a minute more to contact Kelly and Virginia to take advantage of their FREE concierge service! Discover more below.
Best properties in Aldea Zama
Aldea Zama is famous to be Tulum's neighborhood with many great properties for rent. If you are searching for an apartment with a pool or some private bedrooms for your stay, we are sure that in this area you will find all you need for you and your family or friends. Many properties also include restaurants, bar and a free gym. And wait to see the incredible view from the rooftop: you will love it! We listed below in details two apartments in condos and two hotels as our favorite picks in Aldea Zama. Check them out!
Price: 35 usd | Guests: up to 2 people
Sunset villa is a condo which construction finished not long ago. Situated in the heart of Aldea Zama, this apartment is offering you a bedroom and a fully equipped kitchen with one bathroom and a terrace at only 35 usd per day. It's definitely one of the best prices you can find in the area, and you can check out its Airbnb page here. Its common amenities are also great, counting a pool on the rooftop where you will be able to chill during your stay. 
Price: 70 usd | Guests: up to 4 people
Villa Alakin is a beautiful property offering condos for rent (and I guess also for sale if you investigate a bit). The price is 70 usd per night and you'll have all the amenities you will need during your stay. From a common pool to a gym, you will be able to workout in the comfort of your apartment. You can rent this unit through Airbnb if you click here. You will be between other homes and the area where you will stay will be safe and will permit you to enjoy your stay in Tulum.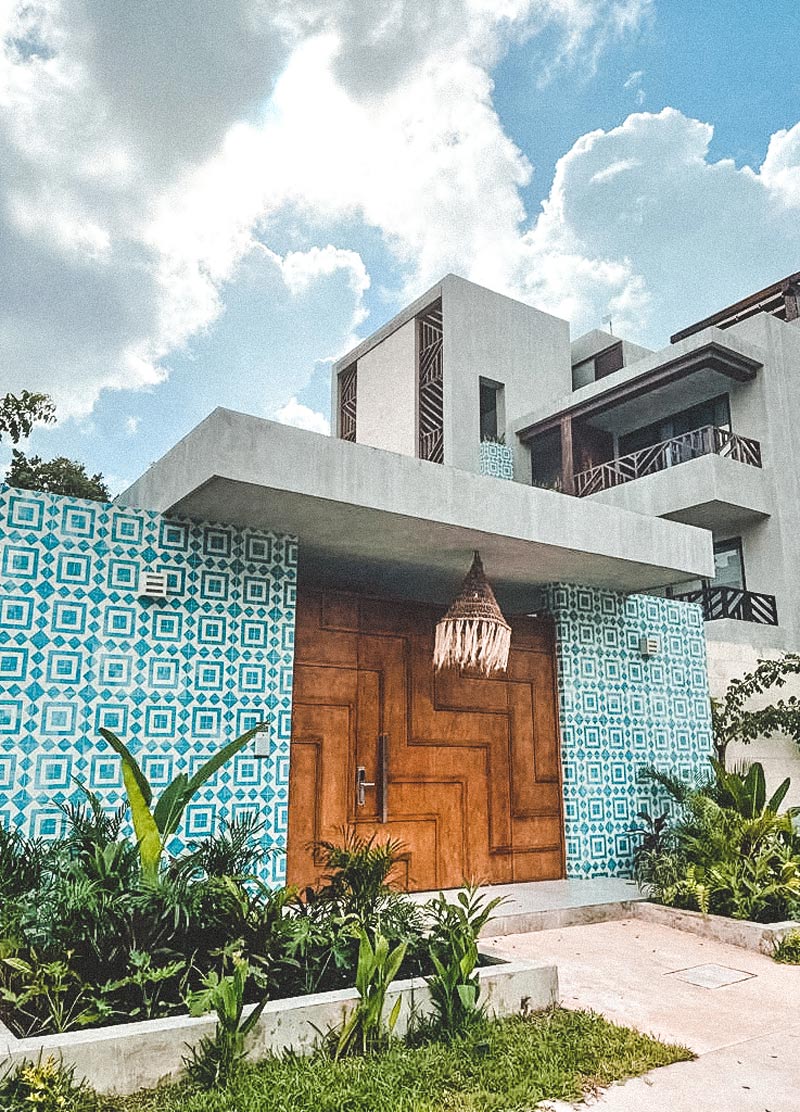 "Amazing Villas In Aldea Zama"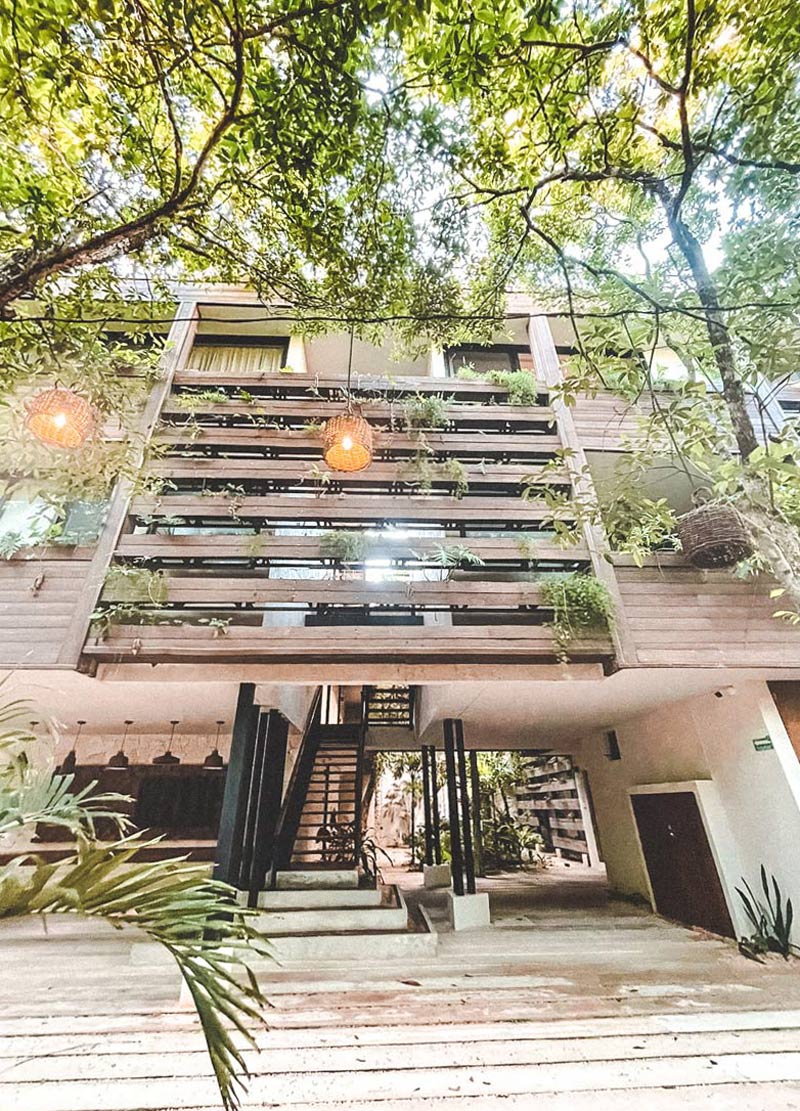 "Condos For Rent In The Neighborhood"
Price: 85 usd | Guests: up to 4 per units
Copal Tulum Hotel is offering at a competitive price beautiful bedrooms and amenities. In a lively part of Aldea Zama, you will never get bored here. Enjoy a fresh juice or cocktail by the pool, mingle around and have a massage to relax yourself (not necessarily in this order!). Check out Copal Tulum Hotel now and have the best stay in Aldea Zama. 
Price: 125 usd | Guests: up to 4 per units
Orchid House Tulum is one of the best hotels in Aldea Zama and in Tulum. With the exquisite furniture and the attention to the details, it is one of our favorite places to hang out in Tulum. The beach is pretty close and if you want to reach it sooner, we advise you to rent a scooter or a bike. If you are willing to rent a car, check out our guide on how to rent one in Tulum without getting scammed. Coming back to the hotel, with an incredible bar, restaurants, a pool and fully equipped bedrooms, we are sure it will steal your heart.
Take Advantage Of Free Concierge Service
As excellent to explore Tulum and its surroundings alone, you may need help figuring out where to start. To make the most of your money and time, contact Virginia and Kelly - two incredible Mexican girls living in Tulum for more than 15 years. They're familiar with the ins & outs of the Tulum town and hotel zone like the back of their hand! 
Since we arrived in Tulum 2 years ago, many adventures wouldn't have been possible without their help - they know literally everybody in Tulum and can perfectly organize every moment of your stay. Get the best tables, skip queues and get on the guest list of the coolest places in Tulum - this's only the beginning! 
They are ready to offer you guys FREE concierge service in Tulum for the time of your stay: take advantage of it, contact them on Whatsapp and live the best experience!
Get FREE Concierge Service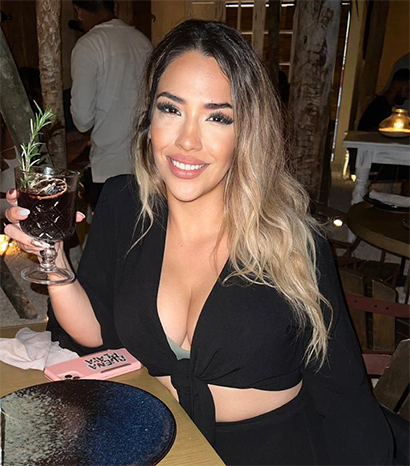 "Virginia Will Transform You In A Tulum Insider"
Best restaurants and bar in Aldea Zama
Aldea Zama has incredible restaurants, both Mexican cuisine and international. There are many cafeterias to start your days or to work from if you are remote. Check out our favorites down below! 
Food: breakfast, brunch and salads
La Barra Estelar is a brand new cafeteria serving delicious brunch, breakfasts and salads to kick start your day. Whether you are in Aldea Zama on vacation or you are in Tulum for real estate reasons, this place is just perfect to get a daily dose of positivity. Food is fresh and every dish is cured in the details. It is definitely a must-go if you are in the area!
Food: cocktails, international
Norita Tulum is chic and fancy, so if you are searching for a place where to have an elegant dinner, this is it. In a residential area of Aldea Zama, it is associated with the Arthouse hotel. You will be able to eat by the pool or just sip one of the incredibly good cocktails. Food can be sold at a slightly higher price here, but it's definitely worth it.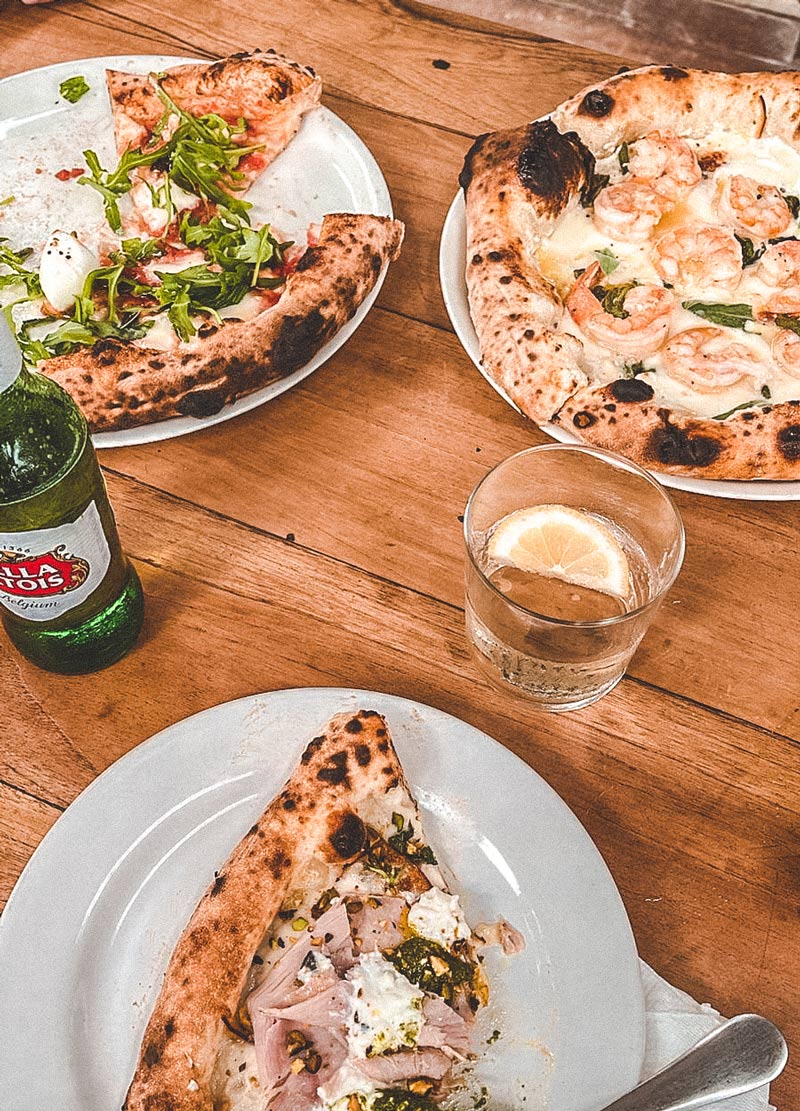 "We Love Italian Food!"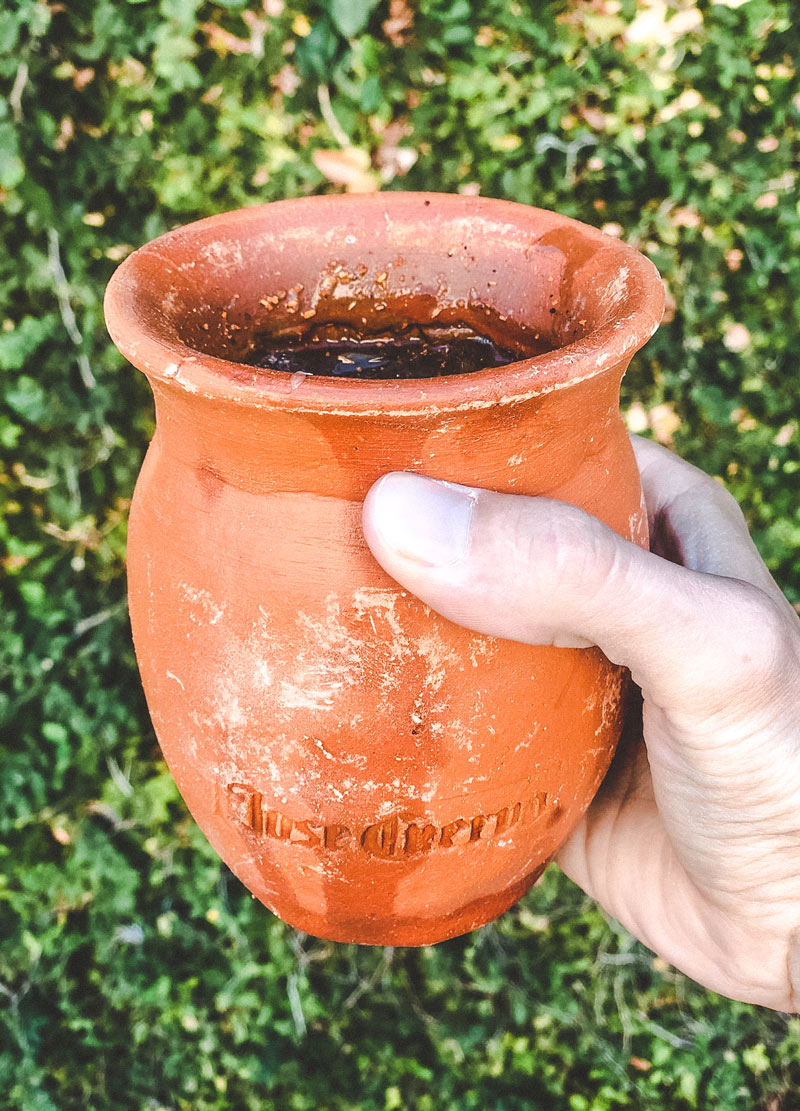 "Drinks In Aldea Zama"
Kokoro Tulum is among the greatest Japanese restaurants of Tulum. Try their fresh sushi and feel as if you were in Japan, even if only for one evening. We love its jungle vibe location and the details of every dish. Definitely something to try during your stay in Tulum if you are craving for sushi. 
Campanella Cremerie is our favorite place in town for ice cream. Their quality is really high and their flavors are amazing. You can both sit inside and outside, or just take an ice cream for a walk. The staff is incredible and we love their kindness and attention. It's also a great place to have breakfast!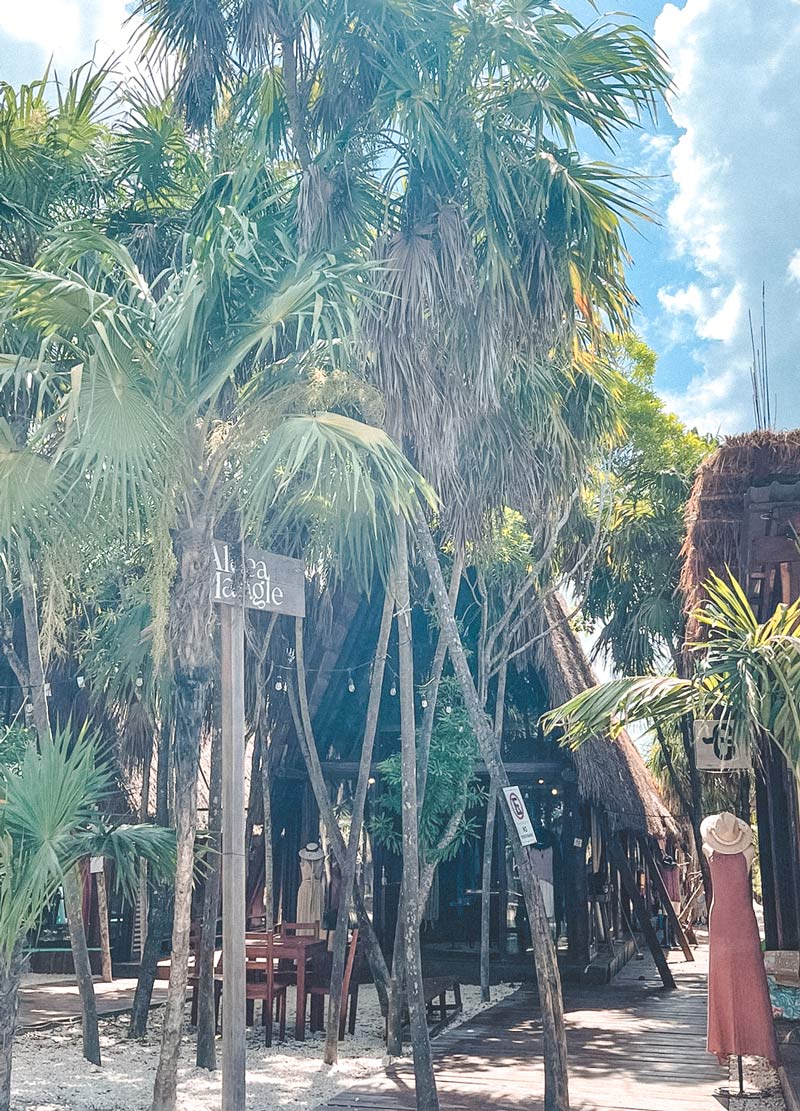 "A Bit Of Shopping"
"Start Your Day With An Healthy Breakfast"
Check out Aldea Zama's real estate prices in Tulum
In Tulum, and especially in Aldea Zama, there are many penthouse with multiple bedrooms, condos with great amenities, homes and properties on the real estate market. Many are being sold directly on the project, but if you are lucky you can find many properties on sale and be able to visit them.
Tulum's real estate market is crazy due to the people's request, so many Airbnbs and hotels are constantly popping here and there. 20 years ago Tulum was a simple fisherman's village where hippies went for vacations. Nowadays it's one of the three best destinations in Quintana Roo. So, if you are wondering about making a real estate investment in these areas, you can be sure that it will be a good one. 
Book A Car At The Best Car Rental In Tulum
We were planning some trips in Yucatan to explore cenotes and we desperately needed a car! It's not always easy to find the best deal and moreover - not to get scammed. We ran into Virginia, a really kind girl, during a yoga session in La Veleta. That's how we found out Virginia is renting cars and her business is really cool.
After seeing her bran new cars, we saw the super convenient prices she was applying and we decided to try her service out. We had an incredible experience - transparency, no need for deposit on our credit card, a lot of flexibility and kindness - in a nutshell: we loved our experience at BGH Car Rental and we can't recommend you any better company in Tulum especially during high season when the car rental market goes wild.
Rent a car at 40 usd per day with full coverage insurance and unlimited kilometrage today!
Book Your Car At The Best Price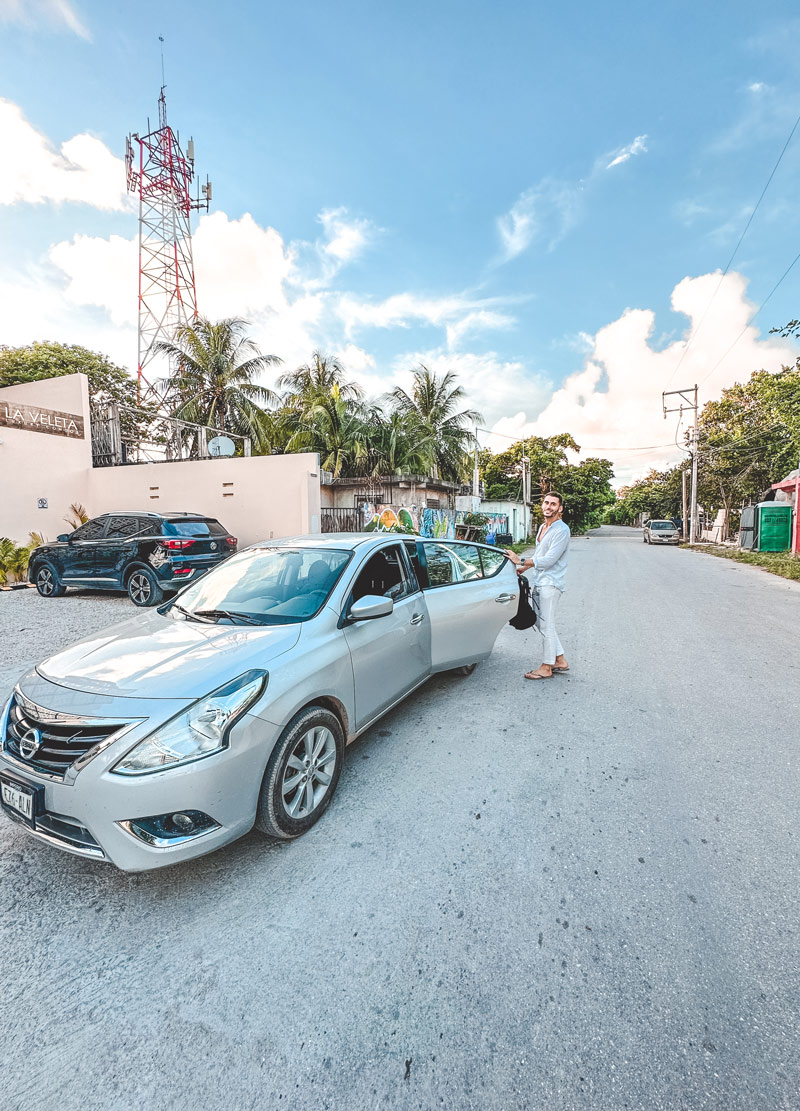 "Nissan Versa Was Perfect For Us"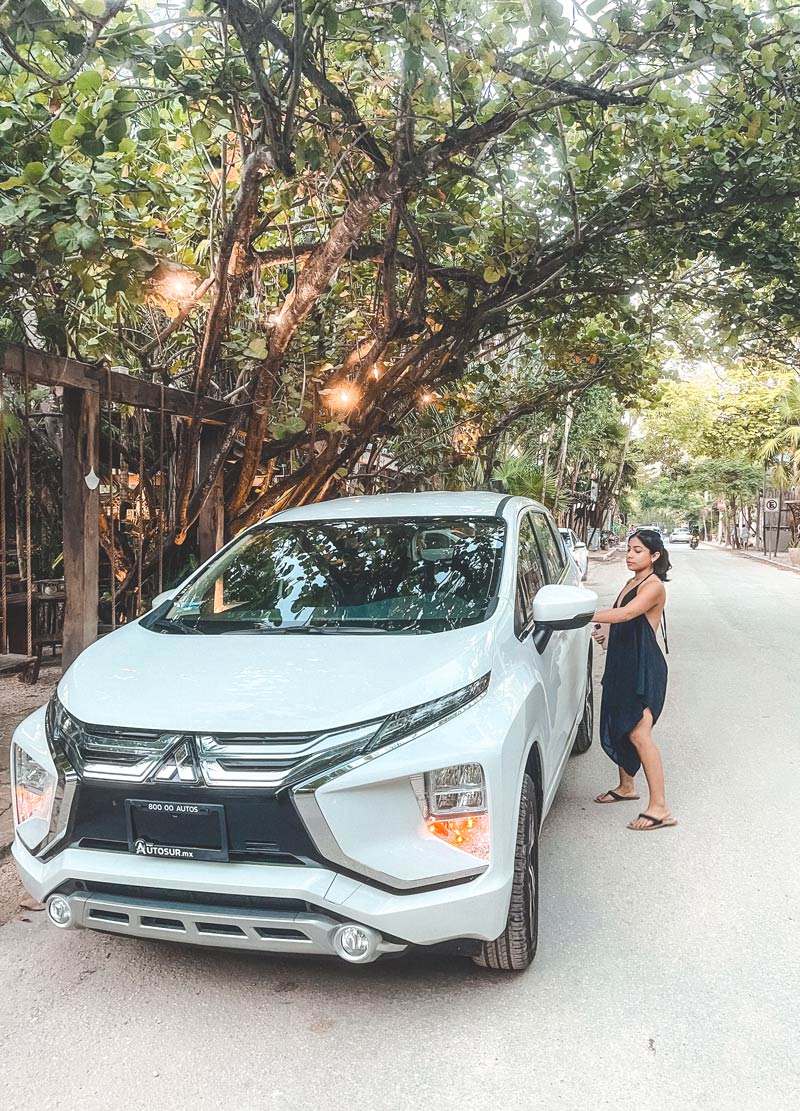 "Xpander Is The Best Car For Day Trips"
We hope you liked our article about Aldea Zama in Tulum and we are willing to write an article soon about the real estate in Tulum. Would you like to read that? Let us know down in the comments! 
FAQ about Aldea Zama Tulum
How is Aldea Zama Tulum ambiance?
Aldea Zama Tulum ambiance is vibrant and thriving. You can feel the vibes of a friendly community, and an ambiance that combines the beauty of nature with modern living!
What amenities can I find in Aldea Zama Tulum?
In Aldea Zama Tulum you can find a wide range of amenities, such as incredible restaurants, cozy cafes, ravishing shops, and inspirational art galleries. Aldea Zama has it all for its residents!
Should I stay in Aldea Zama Tulum?
Yes! If you like comfortable and luxurious accommodations that combine the best of the modern architecture and natural life, Aldea Zama Tulum is your place-to-be! 
How close is Aldea Zama to Tulum Centro?
Aldea Zama is close to Tulum Centro – just a 5-minute drive away! 
How close is Aldea Zama to Tulum beach?
Aldea Zama is really close to Tulum beach! It's located just a short distance from Tulum's stunning beaches. You can reach the beach within a 10 to 15-minute bike ride or a quick drive.
What are the transportation options in and around Aldea Zama Tulum?
Transportation options in Aldea Zama Tulum are a lot: you can easily get around on foot, by bike, or by car. Moreover, there are taxi services available. It actually depends on the activities you want to do! 
How is the community in Aldea Zama Tulum?
The community in Aldea Zama Tulum is friendly and diverse. The neighborhood is home of both: locals and a lot of expats also live there! 
Is Aldea Zama Tulum a safe neighborhood?
Yes, Aldea Zama Tulum is generally considered a safe neighborhood. However, it is important to take safety precautions such as avoiding lonely and unlit places, especially at night! 
Top Events to Make Your Trip Unforgettable
DOMINIK TULUM @MIA TULUM
When: September 9, 2023 7:00 PM
Where: Mia Restaurant & Beach Club, Tulum
🌴 Join Us for An Unforgettable Night at DOMINIK - TULUM at Mia Tulum! 🌴
Friends, clear your schedules and get ready for a magical experience at Mia Tulum! This stunning location will host DOMINIK - TULUM on Saturday, September 9th, from 7 pm to 1 am. This isn't just another event; it's a fusion of nature, culture, and sound featuring an incredible line-up with GIORGIO STEFANO, AUDICTIVE, and MAURO TORRETA. At DOMINIK, you'll find the perfect blend of Tulum's lush jungles and pulsating underground beats, creating an environment where genuine connections blossom.
🎟️ Secure your tickets now:
Early Bird: $575 MXN ($38 USD), includes a welcome drink 🍹 (Limited Availability)
Tier 1: $805 MXN ($52 USD), includes a welcome drink 🍹 (Limited Availability)
Final Tier: $1150 MXN ($75 USD), includes a welcome drink 🍹 (Limited Availability)
Dinner + Party: $1380 MXN ($90 USD) 🍽️🎉 (Limited Availability)
See you there for a night you won't forget! 🎶✨
Ready to join us? Get your ticket now! Early bird tickets are already selling out, secure them at 632 pesos (only 15 tickets available).
Hurry – spots are filling up fast! 🙀 We can't wait to see you there!
Top Parties and Club Events
17th September - ANCESTRAL SOUL @BONBONNIERE TULUM
22nd September - TONY ROMERA @BONBONNIERE TULUM
29nd September - TIM BARESKO @BONBONNIERE TULUM
4th November - HOT SINCE 82 @BONBONNIERE TULUM
13th March - LOCUS Tulum 2024