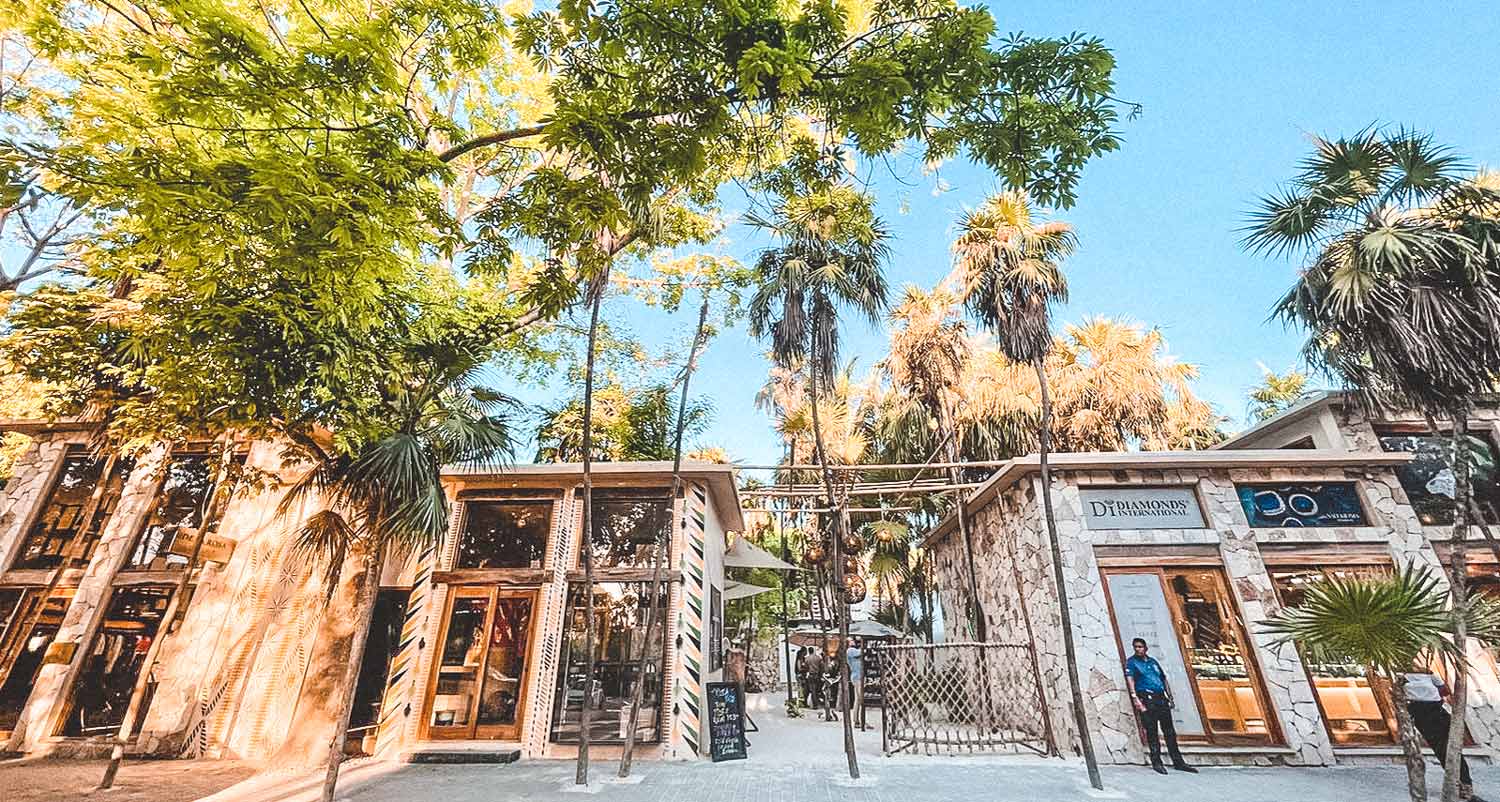 Aldea Zama Tulum: A Complete Neighborhood Guide
Tulum is a great destination in Quintana Roo, Mexico, and even greater is its neighborhood, Aldea Zama. Aldea Zama is a completely new neighborhood located just outside of Tulum downtown. Part of it is still under construction, but there are already many great areas you can enjoy: from the incredible penthouse and condo to the new residential properties, from hotel and amenities to its proximity to the beach, from the lovely community to gym, restaurants and bar, in Aldea Zama you will not miss a thing.
Real estate market is hot in Aldea Zama (in Tulum in general), so if you are interested in that, we wrote a paragraph at the end of the article about the best real estate opportunity in this area of Tulum. If you are just planning your next trip to Mexico and you want to know more about Aldea Zama and find the best bedroom or penthouse to rent, just go forward and check out all this neighborhood has to offer. Let's go!
Best properties in Aldea Zama
Aldea Zama is famous to be Tulum's neighborhood with many great properties for rent. If you are searching for an apartment with a pool or some private bedrooms for your stay, we are sure that in this area you will find all you need for you and your family or friends. Many properties also include restaurants, bar and a free gym. And wait to see the incredible view from the rooftop: you will love it! We listed below in details two apartments in condos and two hotels as our favorite picks in Aldea Zama. Check them out!
Price: 35 usd | Guests: up to 2 people
Sunset villa is a condo which construction finished not long ago. Situated in the heart of Aldea Zama, this apartment is offering you a bedroom and a fully equipped kitchen with one bathroom and a terrace at only 35 usd per day. It's definitely one of the best prices you can find in the area, and you can check out its Airbnb page here. Its common amenities are also great, counting a pool on the rooftop where you will be able to chill during your stay. 
Price: 70 usd | Guests: up to 4 people
Villa Alakin is a beautiful property offering condos for rent (and I guess also for sale if you investigate a bit). The price is 70 usd per night and you'll have all the amenities you will need during your stay. From a common pool to a gym, you will be able to workout in the comfort of your apartment. You can rent this unit through Airbnb if you click here. You will be between other homes and the area where you will stay will be safe and will permit you to enjoy your stay in Tulum.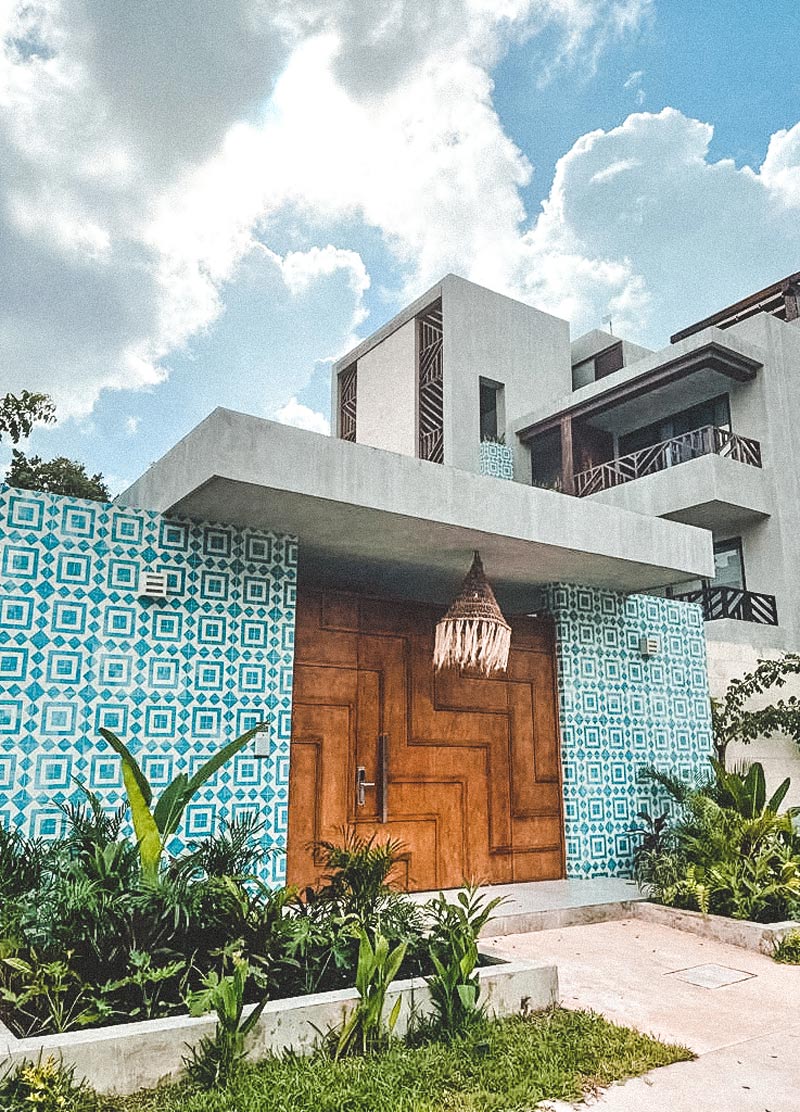 "Amazing Villas In Aldea Zama"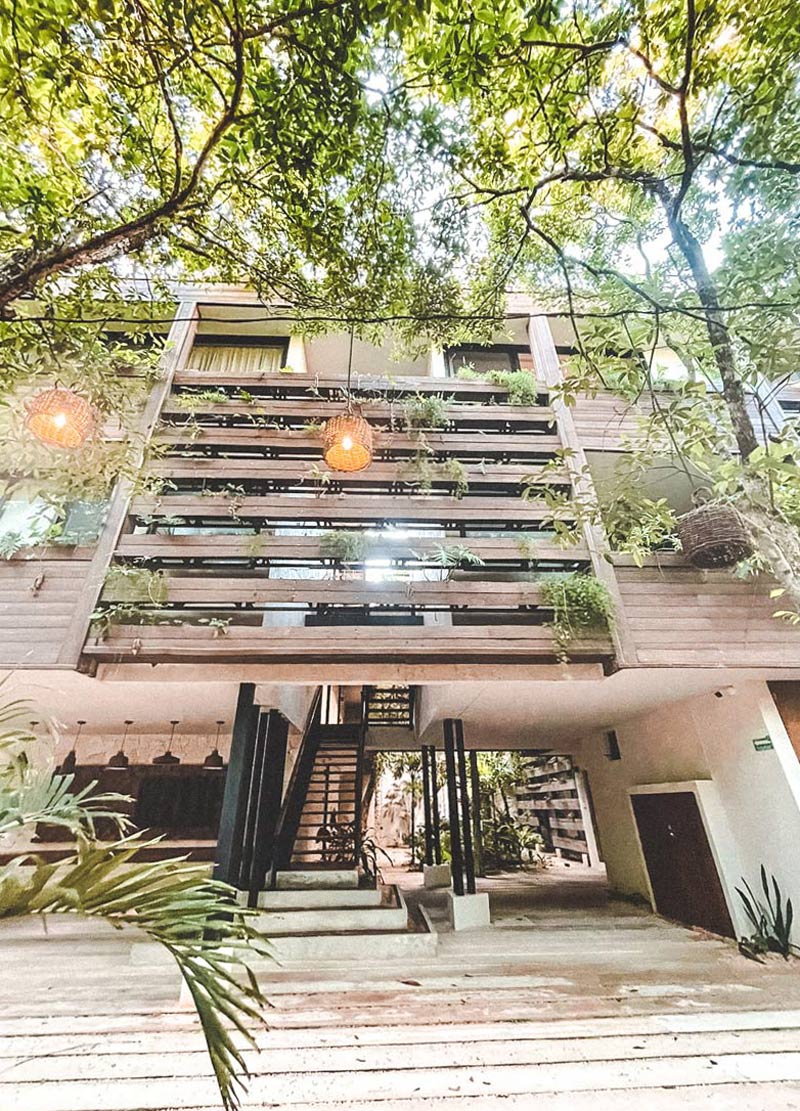 "Condos For Rent In The Neighborhood"
Price: 85 usd | Guests: up to 4 per units
Copal Tulum Hotel is offering at a competitive price beautiful bedrooms and amenities. In a lively part of Aldea Zama, you will never get bored here. Enjoy a fresh juice or cocktail by the pool, mingle around and have a massage to relax yourself (not necessarily in this order!). Check out Copal Tulum Hotel now and have the best stay in Aldea Zama. 
Price: 125 usd | Guests: up to 4 per units
Orchid House Tulum is one of the best hotels in Aldea Zama and in Tulum. With the exquisite furniture and the attention to the details, it is one of our favorite places to hang out in Tulum. The beach is pretty close and if you want to reach it sooner, we advise you to rent a scooter or a bike. If you are willing to rent a car, check out our guide on how to rent one in Tulum without getting scammed. Coming back to the hotel, with an incredible bar, restaurants, a pool and fully equipped bedrooms, we are sure it will steal your heart.
Best restaurants and bar in Aldea Zama
Aldea Zama has incredible restaurants, both Mexican cuisine and international. There are many cafeterias to start your days or to work from if you are remote. Check out our favorites down below! 
Food: breakfast, brunch and salads
La Barra Estelar is a brand new cafeteria serving delicious brunch, breakfasts and salads to kick start your day. Whether you are in Aldea Zama on vacation or you are in Tulum for real estate reasons, this place is just perfect to get a daily dose of positivity. Food is fresh and every dish is cured in the details. It is definitely a must-go if you are in the area!
Food: cocktails, international
Norita Tulum is chic and fancy, so if you are searching for a place where to have an elegant dinner, this is it. In a residential area of Aldea Zama, it is associated with the Arthouse hotel. You will be able to eat by the pool or just sip one of the incredibly good cocktails. Food can be sold at a slightly higher price here, but it's definitely worth it.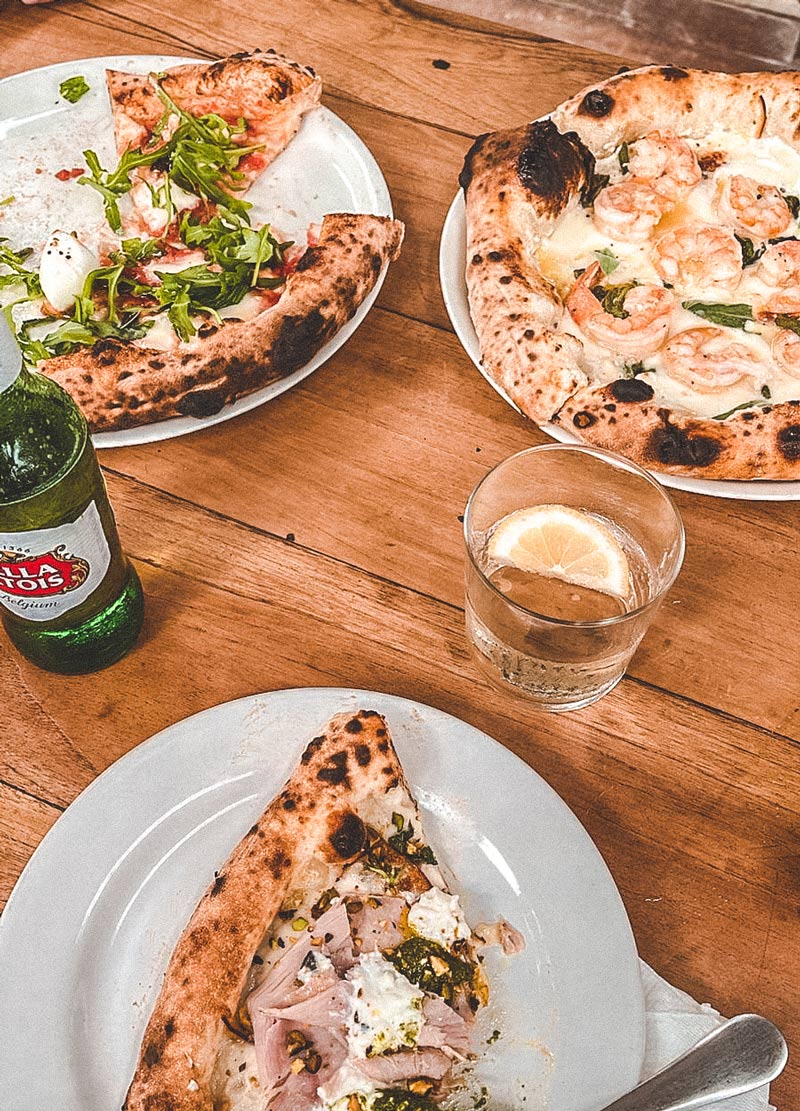 "We Love Italian Food!"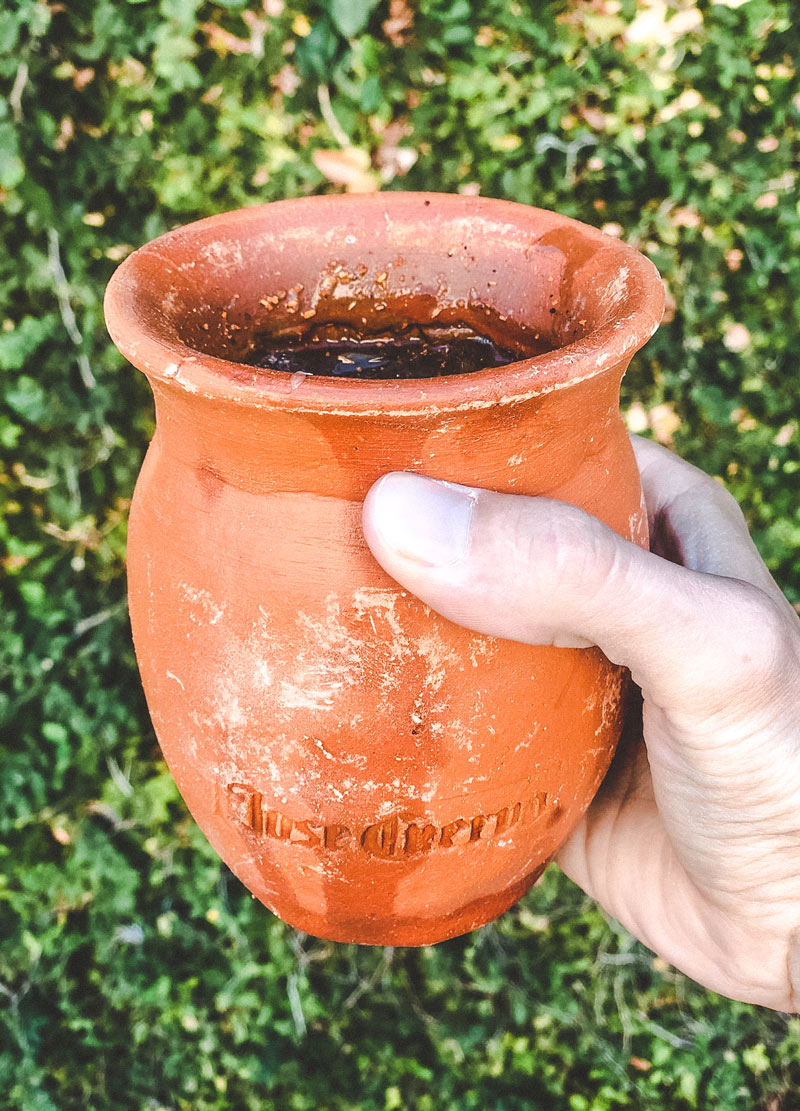 "Drinks In Aldea Zama"
Kokoro Tulum is among the greatest Japanese restaurants of Tulum. Try their fresh sushi and feel as if you were in Japan, even if only for one evening. We love its jungle vibe location and the details of every dish. Definitely something to try during your stay in Tulum if you are craving for sushi. 
Campanella Cremerie is our favorite place in town for ice cream. Their quality is really high and their flavors are amazing. You can both sit inside and outside, or just take an ice cream for a walk. The staff is incredible and we love their kindness and attention. It's also a great place to have breakfast!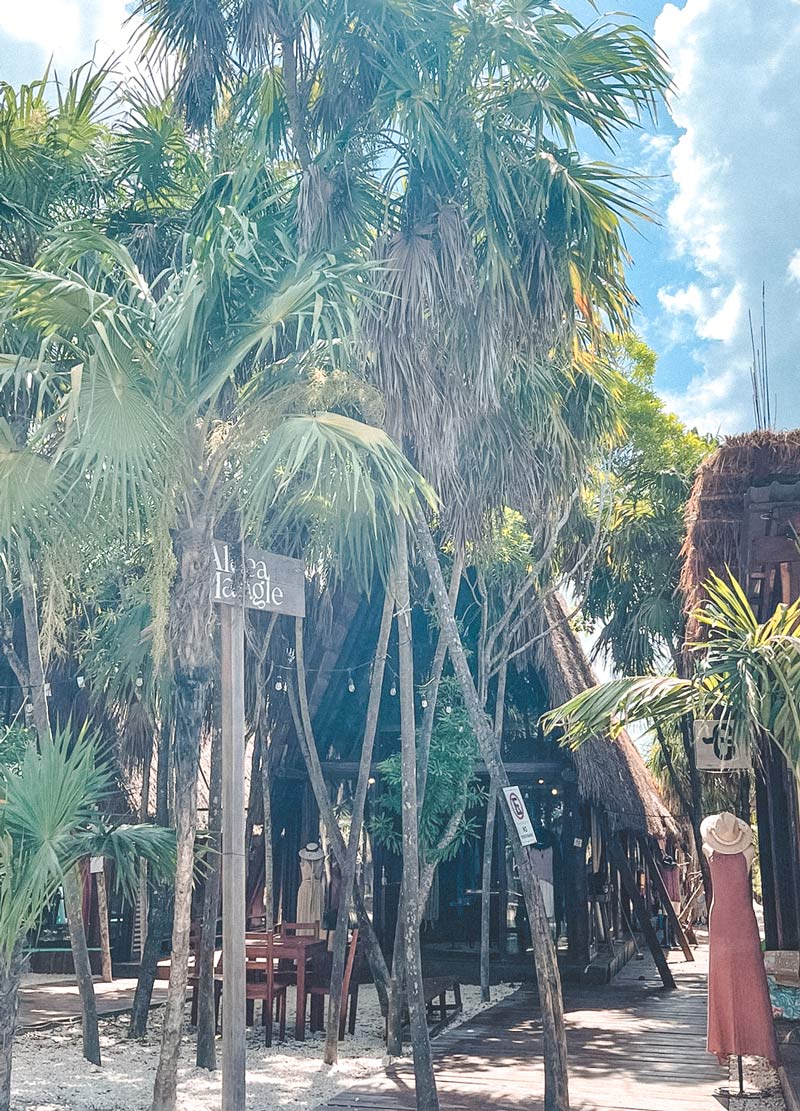 "A Bit Of Shopping"
"Start Your Day With An Healthy Breakfast"
Check out Aldea Zama's real estate prices in Tulum
In Tulum, and especially in Aldea Zama, there are many penthouse with multiple bedrooms, condos with great amenities, homes and properties on the real estate market. Many are being sold directly on the project, but if you are lucky you can find many properties on sale and be able to visit them.
Tulum's real estate market is crazy due to the people's request, so many Airbnbs and hotels are constantly popping here and there. 20 years ago Tulum was a simple fisherman's village where hippies went for vacations. Nowadays it's one of the three best destinations in Quintana Roo. So, if you are wondering about making a real estate investment in these areas, you can be sure that it will be a good one. 
We hope you liked our article about Aldea Zama in Tulum and we are willing to write an article soon about the real estate in Tulum. Would you like to read that? Let us know down in the comments! 
OUR BASIC GEARS FOR PHOTOGRAPHY