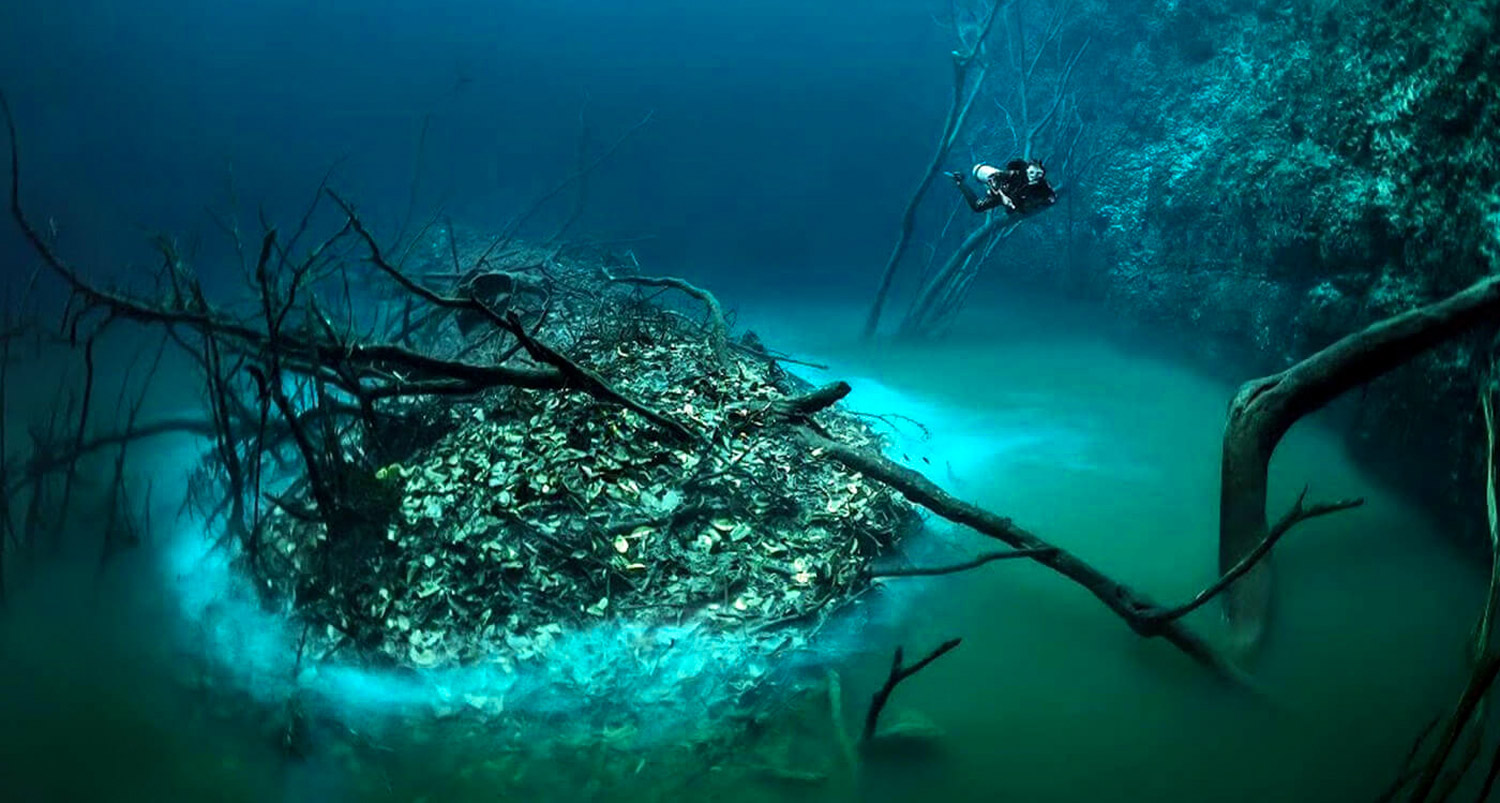 Journey to Cenote Angelita: What Every Traveler Should Know
Impressive, creepy, amazing, incredible, are just some articles that people use to describe Cenote Angelita. And we completely agree! Cenote Angelita hides amazing views underwater, and right there the magic begins. That's why it's a great place for divers! 
So if you want to explore what Cenote Angelita is, what makes it so special, why it is worth visiting and some trips and tricks for going to the cenote, grab your coffee and keep reading!
TRAVEL TIP: After enjoying a swim in stunning cenotes, why not try some delicious food at one of the Tulum's top restaurants? Connect with our friend Virginia on WhatsApp to discover the best dining spots in town that cater to your culinary tastes. With her guidance, you can savor the best of Tulum's cuisine scene, without having to worry about anything. Best of all, Virginia's services are FREE! So, don't hesitate – get in touch with her today and treat yourself to a memorable dining experience in Tulum.
FIRST THINGS FIRST- WHAT IS A CENOTE?
But what exactly is a cenote? In technical terms, it's a sinkhole formed by the collapse of limestone bedrock that exposes groundwater. In simpler terms, it's like a natural pool where one can swim  in an underground landscape that feels like something out of a fairytale.
Our visit to a cenote was nothing short of amazing and we highly recommend that anyone visiting Tulum should include visiting a cenote in their itinerary, to explore these natural wonders for themselves. Each Cenote is special and offers you a perfect range of activities to do. Cenote Angelita is a great place for divers, and is not a popular swimming spot, because its main attraction is in its deep waters.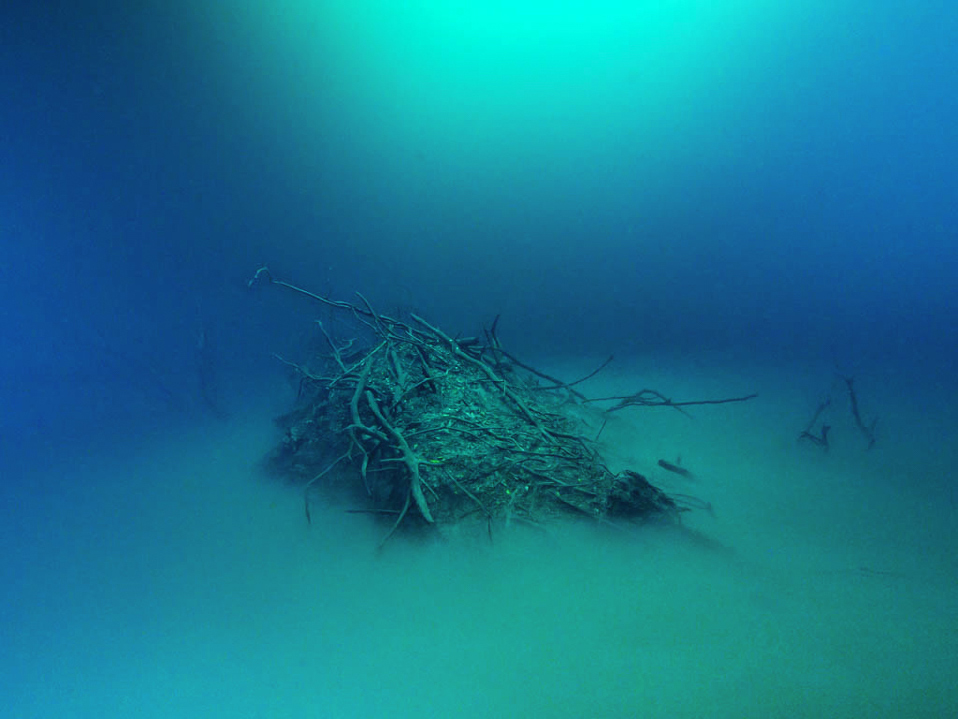 WHY IS CENOTE ANGELITA SO SPECIAL? A RIVER INTO ANOTHER RIVER
PERFECT FOR: scuba diving
A river into another river? That's how some divers describe Cenote Angelita, and this happens due to a phenomenon known as halocline (a very technical term, let's be nerdies for a bit) A halocline is a layer of water where the salt concentration changes quickly. It happens where freshwater and saltwater meet, and it can have different temperatures, densities, and colors. In the middle, where saltwater and freshwater meet, there is something like a cloud appearing there, and that is something you don't really see in every cenote. It's just impressive and amazing! 
And that is not all: Cenote Angelita is also famous for its hydrogen sulfide. Below the halocline cloud formed by sulfide compounds, deeper into the cloud, light no longer penetrates! You can only see if you have diving lights with you.
Cenote Angelita, found in the Riviera Maya in Mexico, is truly a place like no other. To get to it, you have to travel through a lush jungle environment. And once you see this place in person, you will be truly captivated by the awe-inspiring beauty of it and its deep blue water.
Depth: Angelita is a dive for the experienced diver because of its depth. Most commonly it is dived to a depth of 40m. This Cenote is also popular for Technical Dives.
WHEN AND HOW TO VISIT CENOTE ANGELITA
Cenote Angelita location: Quintana Roo 17 km south from Tulum
CLOSEST CITIES (approximate driving time):
Tulum: 17 minutes 
Playa del Carmen: 1 hour and 10  minutes 
Cancun: 2 hours 
ENTRANCE PRICE:
For swimming: 100 MXN pesos
For diving: 300 MXN pesos
IMPORTANT: There is an extra fee if you want to take your camera with you, and it's about 500 MXN pesos. 
OPEN HOURS: 8:00am to 5:00 pm
DIVING INTO CENOTE ANGELITA
Level: Advanced 
Cenote Angelita is one of the best cenotes for practicing scuba diving: underwater, you will experience one of the most amazing views with clouds, turquoise colors, and a hidden forest. If you are thinking of diving into its waters, bear in mind that there's low visibility on the hydrogen sulfide cloud, so turn on your own light to appreciate the view!
Because of its depth, it's recommended for advanced divers rather than for beginners. You will need an advanced diving license to dive into its waters. With the certification, you can also experience freediving in Cenote Angelita! 
However, if you are a beginner, there are plenty of amazing cenotes close to Tulum that also offer you a great underwater experience, like Cenote Dos Ojos or Cenote The Pit.
AMENITIES IN CENOTE ANGELITA
In Cenote Angelita you will find bathrooms, some tables under a palapa and some hammocks where you can rest after your diving time. 
Cenote Angelita offers a more rustical experience, closer to nature and without much comfort facilities. So you couldn't find a restaurant or a swimming pool. If you are looking for a natural experience with comfort and facilities, you could opt for visiting Cenote Zacil- Ha or Cenote Suytun. (We have a guide of these cenotes too, so check it out and compare your options!) 
TRAVEL TIP: Bring your own meal if you are thinking of staying longer, because there are no restaurants on-site! 
HOW TO GET TO CENOTE ANGELITA
Cenote Angelita is located 15 minutes (15.6 km) south of Tulum town on Cancun – Chetumal/México HWY 307. 
The easiest way to get to Cenote Angelita from Tulum is by renting a car, you should be in the cenotes within just 15 minutes driving! And there is a parking lot where you can leave your car or lock your bike as well. You can also take a colectivo (public transportation, a bus), or a taxi.
However, if you don't want to drive or worry about the GPS, booking a tour would definitely be a good option. They will take care of your trip, and organize your activities. 
You could also travel by taxi, but we wouldn't recommend this option! Sometimes the taxi can be overpriced and hard to find, but if you are traveling in a group you can split the cost and you will arrive quickly. 
If you are traveling on a budget, taking a colectivo (a public bus) will be a nice idea. However, keep in mind that although the cost is low, there is not a timely schedule, and some of the colectivos don't have air conditioning. 
TRAVEL TIP: Rent a car in the best Car Rental Company in Tulum: we've contacted them, and we are so grateful for their services! BGH Car Rental Tulum is a trustable and affordable Company! You can contact them directly on WhatsApp checking their availability – you can thank us later 😉 
WHERE TO STAY WHEN VISITING THE CENOTE
Tulum is the best city to stay in if you want to experience both: the best of nature and an amazing vibrant life during the night! In Tulum you will be able to explore the most beautiful beaches and have a unique night in a beach club, Tulum is the best place to stay in! 
Moreover, you have plenty of accommodations to choose from: villas, hotels, apartments, and all with an amazing mix between luxury and nature. (If you are going with your group, we highly recommend you to stay in a villa, so you can stay with your closest ones!) 
TRAVEL TIP: Upgrade your experience in Tulum with our friend Virginia, she will help you to organize literally everything in your trip to Tulum! She will take you to the best places, the best tables, and amazing hidden gems in Tulum! Best of all, Virginia's services are FREE! So, don't hesitate – get in touch with her today and treat yourself to a memorable dining experience in Tulum. Discover more in the paragraph below! 
Take Advantage Of Free Concierge Service
As excellent to explore Tulum and its surroundings alone, you may need help figuring out where to start. To make the most of your money and time, contact Virginia and Kelly - two incredible Mexican girls living in Tulum for more than 15 years. They're familiar with the ins & outs of the Tulum town and hotel zone like the back of their hand! 
Since we arrived in Tulum 2 years ago, many adventures wouldn't have been possible without their help - they know literally everybody in Tulum and can perfectly organize every moment of your stay. Get the best tables, skip queues and get on the guest list of the coolest places in Tulum - this's only the beginning! 
They are ready to offer you guys FREE concierge service in Tulum for the time of your stay: take advantage of it, contact them on Whatsapp and live the best experience!
Get FREE Concierge Service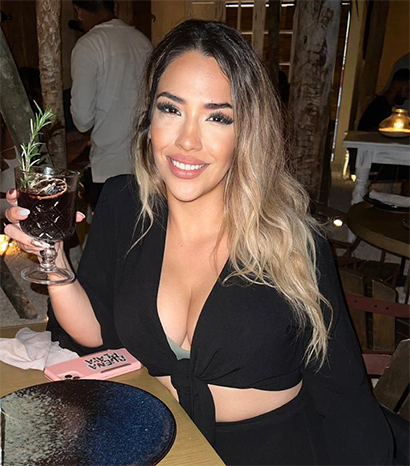 "Virginia Will Transform You In A Tulum Insider"
FAQ about Cenote Angelita
What is the meaning of Cenote Angelita?
Cenote Angelita is the feminine way to say "little angel" in Spanish. 
How deep is Cenote Angelita?
 Cenote Angelita is approximately 60 meters (200 feet) deep.
Can you swim in Cenote Angelita?
Yes, it is possible to swim in Cenote Angelita, although diving is a more popular activity due to its depth and unique underwater features.
Is diving in Cenote Angelita safe?
Diving in Cenote Angelita can be dangerous for inexperienced divers due to the depth and unique underwater features. It is recommended that only experienced divers with proper training attempt to dive in this cenote.
Are there any special requirements for diving in Cenote Angelita?
Yes, divers must have a cave diving certification in order to dive in Cenote Angelita. This is because the cenote has overhead environments and requires specialized training and equipment.
Can you take photos or videos while diving in Cenote Angelita?
 Yes, it is possible to take photos or videos while diving in Cenote Angelita, and it's a great spot for doing it! 
Is Cenote Angelita open to the public?
Yes, Cenote Angelita is open to the public for swimming and diving, but visitors are encouraged to respect the natural environment and follow all safety guidelines.
Great, let's feature the "MYSTICAL SUNSET /OLIVER HUNTEMANN" event at Mia Restaurant & Beach Club in Tulum on Wednesday, 29 November 2023. Here's the HTML snippet for your event: ```html
👉 WEDNESDAY, Nov 29
MYSTICAL SUNSET /OLIVER HUNTEMANN 🌅
📍
Mia Restaurant & Beach Club, Tulum
💵
Tier 1 Tickets: Mex$ 660 (incl. fees), Final Tier: Mex$ 880 (incl. fees)
📩
Contact Virginia
here
to book a table
Join us for an unforgettable evening at Mystical Sunset with Oliver Huntemann. Contact Virginia here to book your table and be part of this magical night on the beach! 🎶🔥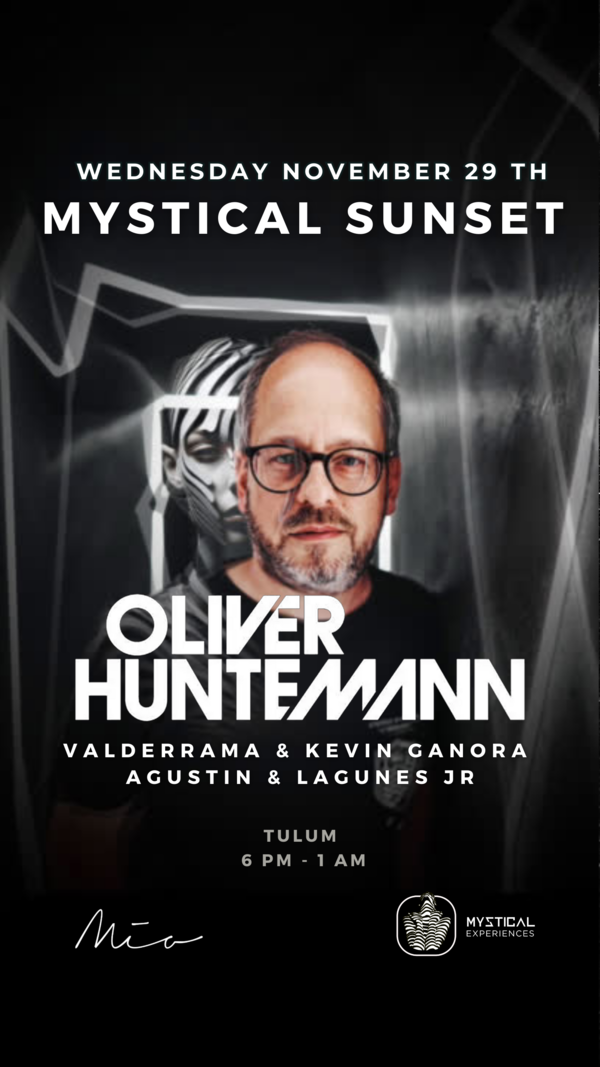 Top Parties and Club Events
23rd November - VAGALUME SESSIONS KEENE @VAGALUME
26th November - VAGALUME SUNDAZE MITA GAMI @VAGALUME
30th November - VAGALUME SESSIONS VALDOVINOS @VAGALUME
3rd December - VAGALUME SUNDAZE VALENTIN HUEDO @VAGALUME
7th December - VAGALUME SESSIONS MUSTAFA ISMAEEL @VAGALUME
30th December - PIKNIK POLO CORP & LEO LEONSKI @VAGALUME
31st December - NEW YEAR´S EVE @BAGATELLE TULUM
31st December - NYE PARTY 2024 @VAGALUME
13th March - LOCUS Tulum 2024