Cenote Sac Actun: Our Guide to The Longest Underwater Cave System
Since we visited Mexico, we knew this land has so many things to offer, and we decided to explore this land of wonders as deep as we could. In our research, we realized our experience wouldn't be complete if we wouldn't visit a cenote: an otherworldly place. 
But wait… what is a cenote? If you haven't heard about it, let us introduce you to one of nature's best creations! A cenote is an underground sinkhole that forms when limestone bedrock collapses and reveals stunning crystal-clear water. Imagine swimming with tropical fish in a natural pool that looks like it could be from a fairy tale. That's what a cenote is like! 
Located in Mexico, each cenote in the Yucatan Peninsula will make you have a lot of fun, and one of the best vacations of your life! Since we visited our first cenote in Mexico, we fell in love and we decided to visit the most cenotes we can! And if you are thinking of making a trip and include a cenote, Cenote Sac Actun is a must- visit destination! Especially if you are into snorkeling and diving… so if you are ready to have the experience of your life visiting a cenote, keep reading and discover all you need to know!
*why not enjoy a party after swimming in Tulum cenotes?* check out how to attend the coolest parties in town, contact our friend Virginia on WhatsApp and live the best nightlife ever based on your tastes – for free!
CENOTE SAC ACTUN: A WHITE CAVE FULL OF WONDERS
Located in: Carretera Federal 307 (Cancun-Chetumal), 77760 Tulum, Q.R., Mexico
PERFECT FOR: Swimming, snorkeling, diving. 
CLOSEST CITIES (approximately driving time):
Tulum: 10 minutes
Playa del Carmen: 1 hour and 20 minutes
Cancun: 2 hours
ENTRANCE PRICE: 350 MXN pesos per person
OPEN HOURS: 9:00 am to 5:00 pm
First of all, try to arrive before lunchtime to avoid any crowds. While this isn't the most popular tourist spot, it's always better to enjoy your tour in a smaller group.
The entrance fee includes gear and a guided tour (if you're opting for snorkeling). The tour lasts around 40-60 minutes, and during that time, you'll get to see some incredible sights like stalactites, crystal clear water, and even some bats. If you're lucky, you might spot some catfish, prawns, or even a tarantula!
Parking is free of charge, and the water temperature is around 20 degrees Celsius, which might be a bit chilly for some. If you're not used to cold water, consider renting a wetsuit for an additional expense. And don't forget to bring an underwater camera! You'll definitely want to capture the beauty of this place.
It's also a good idea to bring your own flashlight or rent one on-site, as it'll allow you to see more and give you some extra comfort. And don't forget to bring a towel with you after your swim. You can change in and out of your bathing suit in the toilets on-site, and it's always a good idea to use those toilets before taking the plunge into the cold water!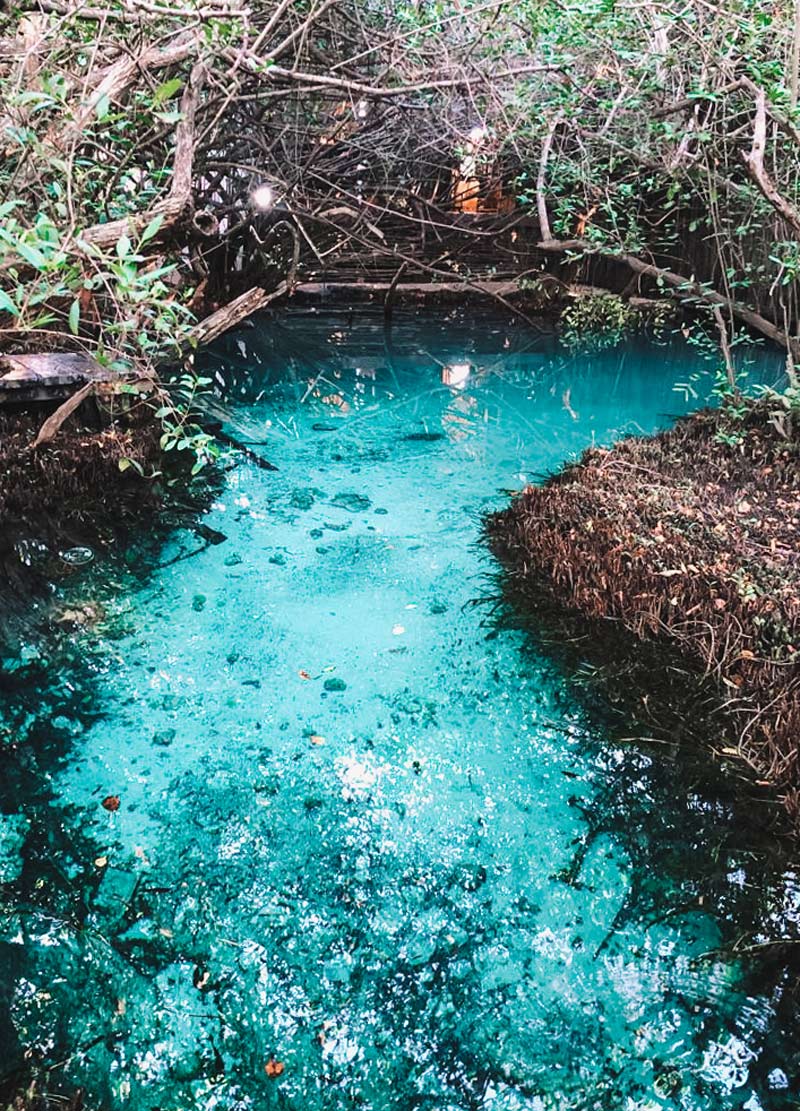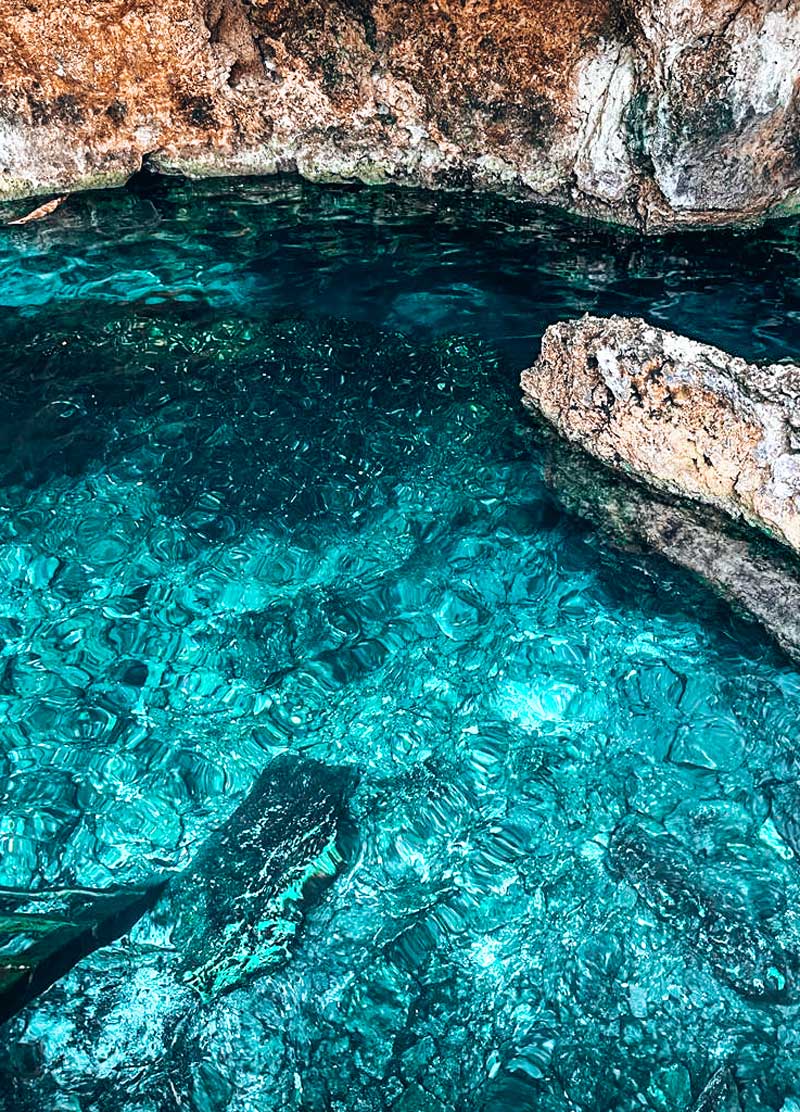 ACTIVITIES IN CENOTE SAC ACTUN: BEST THINGS TO DO DURING YOUR VISIT
Cenote Sac Actun is a cenote located underground under the jungle of the Riviera Maya. Sac Actun means white cave in mayan Spanish, and it is because of the color of the cave. With its impressive white color, the landscape for swimming, snorkeling or even just diving is another worldly experience! 
Swimming, diving and snorkeling
Swimming in these freshwater-filled sinkholes is an absolutely incredible experience. The water is unbelievably clear, making it the perfect opportunity for some stunning underwater photography.
But swimming in cenotes like Sac Actun is more than just a refreshing dip. It's a chance to explore a whole new world – one that's hidden underground. This cenote in particular is incredibly special because it's part of the world's longest underwater cave network that we know of today. Can you imagine the thrill of diving through the underground passageways and discovering all sorts of fascinating rock formations, plants, and creatures?
Honestly, there's nothing quite like swimming or diving in a cenote. It's a unique experience that you won't find anywhere else. You'll feel like you're in another world altogether, and it's truly unforgettable. So, grab your gear and get ready for a once-in-a-lifetime adventure at cenote Sac Actun!
Also known as "Pet Cemetery", Cenote Sac Actun it's a really cool cave system located in the Yucatan Peninsula in Mexico. Some people call it "Pet Cemetery" because it's a treasure trove of fossils from animals that lived there thousands of years ago. It's like stepping back in time!
Scientists and explorers have discovered all kinds of interesting things in the cenote, like clay pots, jewelry, and even human sacrifices from the Mayan civilization. And get this, they even found the remains of mammoths and giant sloths! Can you imagine how huge those creatures must have been?
But the most mind-blowing discovery of all was the skull of a girl who lived there over 12,000 years ago. It's crazy to think about how different life was back then, and this discovery even changed the history of how humans colonized America. So, if you're up for an adventure and want to explore the mysteries of the past, you should definitely check out Cenote Sac Actun!
Take Advantage Of Free Concierge Service
As excellent to explore Tulum and its surroundings alone, you may need help figuring out where to start. To make the most of your money and time, contact Virginia and Kelly - two incredible Mexican girls living in Tulum for more than 15 years. They're familiar with the ins & outs of the Tulum town and hotel zone like the back of their hand! 
Since we arrived in Tulum 2 years ago, many adventures wouldn't have been possible without their help - they know literally everybody in Tulum and can perfectly organize every moment of your stay. Get the best tables, skip queues and get on the guest list of the coolest places in Tulum - this's only the beginning! 
They are ready to offer you guys FREE concierge service in Tulum for the time of your stay: take advantage of it, contact them on Whatsapp and live the best experience!
Get FREE Concierge Service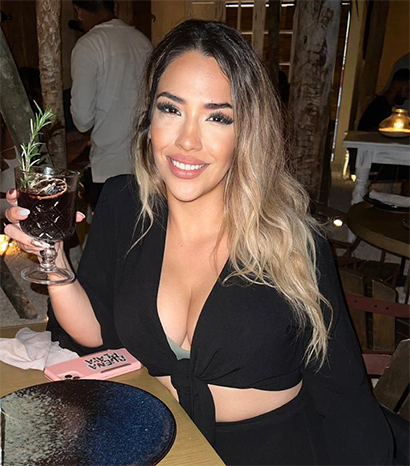 "Virginia Will Transform You In A Tulum Insider"
OUR EXPERT TIPS FOR MAKE YOUR VISIT UNFORGETTABLE
TRANSPORTATION - BEST WAYS TO REACH TO CENOTE SAC ACTUN
For convenient access to Cenote Sac Actun, the most recommended mode of transportation is by car. Simply hop in your vehicle and follow the route to reach this extraordinary cenote. Alternatively, if you prefer public transportation, you have a couple of options. You can take a bus from Tulum that will transport you to a stop near Cenote Sac Actun. Additionally, taxis are readily available in Tulum and can provide a direct and hassle-free ride to the cenote.
TRAVEL TIP: If you are in Tulum, we know the perfect Car Rental Company! We've been renting cars with them for the last year and we are super satisfied – full coverage insurance, affordable prices and you don't even need a credit card to book a car with them. Contact Virginia today on Whatsapp and check their availability.
Exploring Cenote Sac Actun alone can be a truly immersive and introspective experience, allowing you to fully absorb the captivating beauty and serenity. It offers a unique opportunity for personal reflection and a deeper connection with the cenote's natural wonders. However, it is important to prioritize safety and be mindful of any specific guidelines or recommendations in place for solo visitors at Cenote Sac Actun.
Follow Safety Precautions: Prioritize your safety by adhering to any specific guidelines provided by the cenote management. This may include wearing life jackets, using designated paths or platforms, and following any restrictions on diving or swimming in certain areas.
Swim with Caution: Exercise caution when swimming, especially in cenotes with underwater caves or complex structures. If you are not an experienced swimmer or diver, consider staying within the designated safe areas and always be mindful of your surroundings.
For a hassle-free and unforgettable experience, why not let our friend Virginia arrange the perfect tour for you in Riviera Maya? With her expertise and insider knowledge, she can create a tailored-made tour that suits your needs and budget. From transportation to entrance tickets and a knowledgeable guide, Virginia has got you covered. Don't miss out on the opportunity to explore Cenote Sac Actun and other incredible cenotes in the area. Contact Virginia today and embark on a seamless adventure in Riviera Maya that exceeds your expectations.
Wear comfortable clothing and shoes that you don't mind getting wet. Bring a swimsuit, towel, sunscreen, and insect repellent. You may also want to bring a waterproof camera to take photos in the crystal-clear water. And don't forget to bring some snacks and water, as there are no food or drink vendors at the cenote!
IS IT FORBIDDEN TO WEAR SUNSCREEN IN A CENOTE? INTERESTING FACTS FOR CURIOUS ADVENTURERS
Did you know that in most of the cenotes it is forbidden to wear artificial sunscreen? Well, let us tell you!
Cenotes are basically giant natural swimming pools formed by the collapse of limestone bedrock, and the water in them is incredibly clear and pure. In fact, some cenotes are so clear that you can see all the way to the bottom, which is pretty amazing.
But here's the thing: the chemicals in sunscreen can actually damage the delicate ecosystem in the cenote. The water is home to all kinds of plants and animals, including fish and other aquatic creatures, and the chemicals in sunscreen can harm or even kill them.
That's why many cenotes have banned the use of sunscreen altogether. Some tour operators even require you to shower off any sunscreen or other products before entering the cenote to make sure the water stays as pure as possible!
FAQ about Cenote Sac Actun
What is Cenote Sac Actun?
Cenote Sac Actun, also known as Sistema Sac Actun, is a cave system located in the Yucatan Peninsula in Mexico. It is the longest underwater cave system in the world, with over 215 miles of explored passages.
How do I get to Cenote Sac Actun?
Cenote Sac Actun is located near the town of Tulum in the state of Quintana Roo. The easiest way to get there is by renting a car or taking a taxi from Tulum.
Is it safe to visit Cenote Sac Actun?
Yes, it is safe to visit Cenote Sac Actun as long as you follow the safety guidelines provided by the tour operators. The cave system is regularly monitored for safety, and experienced guides lead all tours.
Do I need to be an experienced swimmer to visit Cenote Sac Actun?
No, you do not need to be an experienced swimmer to swim at Cenote Sac Actun, but you should be comfortable in the water. The tours are designed for all levels of swimmers, and the guides provide safety instructions before entering the water.
What other activities can I do near Cenote Sac Actun?
After swimming at Cenote Sac Actun, you can visit other cenotes in the area, go snorkeling or diving in the Caribbean Sea, visit the Mayan ruins of Tulum, or explore the town of Tulum with its shops, restaurants, and bars.
Top Events to Make Your Trip Unforgettable
DOMINIK TULUM @MIA TULUM
When: September 9, 2023 7:00 PM
Where: Mia Restaurant & Beach Club, Tulum
🌴 Join Us for An Unforgettable Night at DOMINIK - TULUM at Mia Tulum! 🌴
Friends, clear your schedules and get ready for a magical experience at Mia Tulum! This stunning location will host DOMINIK - TULUM on Saturday, September 9th, from 7 pm to 1 am. This isn't just another event; it's a fusion of nature, culture, and sound featuring an incredible line-up with GIORGIO STEFANO, AUDICTIVE, and MAURO TORRETA. At DOMINIK, you'll find the perfect blend of Tulum's lush jungles and pulsating underground beats, creating an environment where genuine connections blossom.
🎟️ Secure your tickets now:
Early Bird: $575 MXN ($38 USD), includes a welcome drink 🍹 (Limited Availability)
Tier 1: $805 MXN ($52 USD), includes a welcome drink 🍹 (Limited Availability)
Final Tier: $1150 MXN ($75 USD), includes a welcome drink 🍹 (Limited Availability)
Dinner + Party: $1380 MXN ($90 USD) 🍽️🎉 (Limited Availability)
See you there for a night you won't forget! 🎶✨
Ready to join us? Get your ticket now! Early bird tickets are already selling out, secure them at 632 pesos (only 15 tickets available).
Hurry – spots are filling up fast! 🙀 We can't wait to see you there!
Top Parties and Club Events
17th September - ANCESTRAL SOUL @BONBONNIERE TULUM
22nd September - TONY ROMERA @BONBONNIERE TULUM
29nd September - TIM BARESKO @BONBONNIERE TULUM
4th November - HOT SINCE 82 @BONBONNIERE TULUM
13th March - LOCUS Tulum 2024