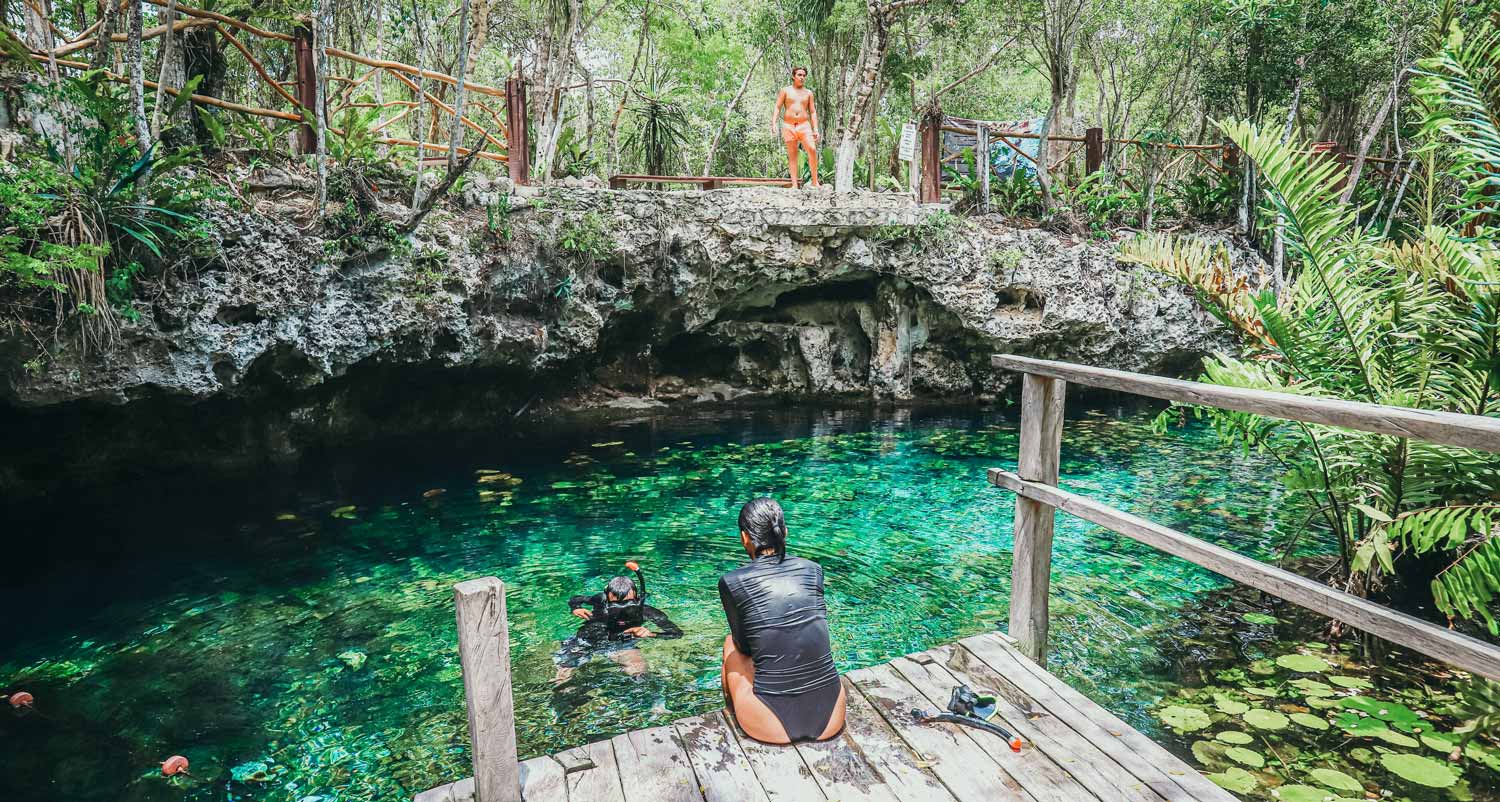 Cenote Nicte Ha: The Ultimate Secret Escape for Adventure Seekers
Discovering the wonders of Tulum was an awe-inspiring experience for us. We fell in love with the city's vibrant nature and bohemian atmosphere. But nothing could prepare us for the hidden gem we stumbled upon – the cenote. Locals swear by it, and learning about its ancient Mayan significance made us eager to experience it firsthand. It's safe to say that seeing the cenote was the icing on the cake of our Tulum adventure!
Have you ever heard of a cenote? If you haven't, let us introduce you to one of nature's most enchanting creations! A cenote is an underground sinkhole that forms when limestone bedrock collapses and reveals stunning crystal-clear water. Imagine swimming with tropical fish in a natural pool that looks like it could be from a fairy tale. That's what a cenote is like! So next time you're in the vicinity of one, take a dip and experience the magic for yourself.
And it was amazing! Our experience wouldn't have been complete without this discovery, and yours shouldn't be either. That's why we would like to share with you guys our guide to explore the wonders of Tulum's cenotes!
TRAVEL TIP: After enjoying a refreshing swim in Tulum's stunning cenotes, why not treat yourself to a delicious meal at one of the town's top restaurants? Connect with our friend Virginia on WhatsApp to discover the best dining spots that cater to your culinary preferences. With her guidance, you can indulge in Tulum's vibrant food scene without any worries. The best part? Virginia's services are completely FREE! Don't hesitate – reach out to her today and embark on a memorable dining experience in Tulum.
WHEN AND HOW TO VISIT NICTE-HA
Location: Carretera Federal 307, km 244.5 – a mere 22 kilometers of Tulum's Town
ENTRANCE PRICE: 100 MXN  pesos per person
OPEN HOURS: 8am to 5pm 
HOW CENOTE NICTE- HA LOOKS LIKE? WHAT TO EXPECT
PERFECT FOR: Snorkeling, swimming, beginner divers,  recording videos underwater!
Cenote Nicte Ha is a stunning and serene lake surrounded by lush tropical jungle. It's not a really big cenote as Gran Cenote for example, so is less crowded and if you go early you could even enjoy the cenote for yourself. (Exclusivity in the nice pool? Exactly!)  The lake is crystal clear, with a dark blue hue that stands out against the bright green of the surrounding foliage. On the shore of the lake are several staircases that lead down to the cave-like entrances on each side, making it easy to access this unique oasis. You may even spot some wildlife swimming in and around the cenote!
Some activities to do here are relaxing while swimming, it's one of the top activities you can do while visiting. Enjoy the view and take tons of pictures! This pristine cenote is known for its crystal-clear waters, lush jungle and breathtaking views. It's a great spot for swimming or snorkeling; or just enjoy the peace and serenity of this amazing location.
At just 8 meters deep, it's perfect for snorkeling or a leisurely swim. And with crystal-clear water, you won't miss a thing. Plus, how cool is the jump platform on the limestone shelf? There are even benches and chairs for you to relax on after your fun-filled day!
Diving in the Cenote Nicte-Ha
Hey divers! If you're looking for a unique diving experience, consider checking out Cenote Nicte-Ha. While it may not be a top spot for experienced divers due to its shallow waters (max depth of 8 meters), it's a great option for beginners. You can join a diving school or book a tour to explore the beautiful underwater world of this cenote. Don't miss out on this opportunity to add a little adventure to your diving journey!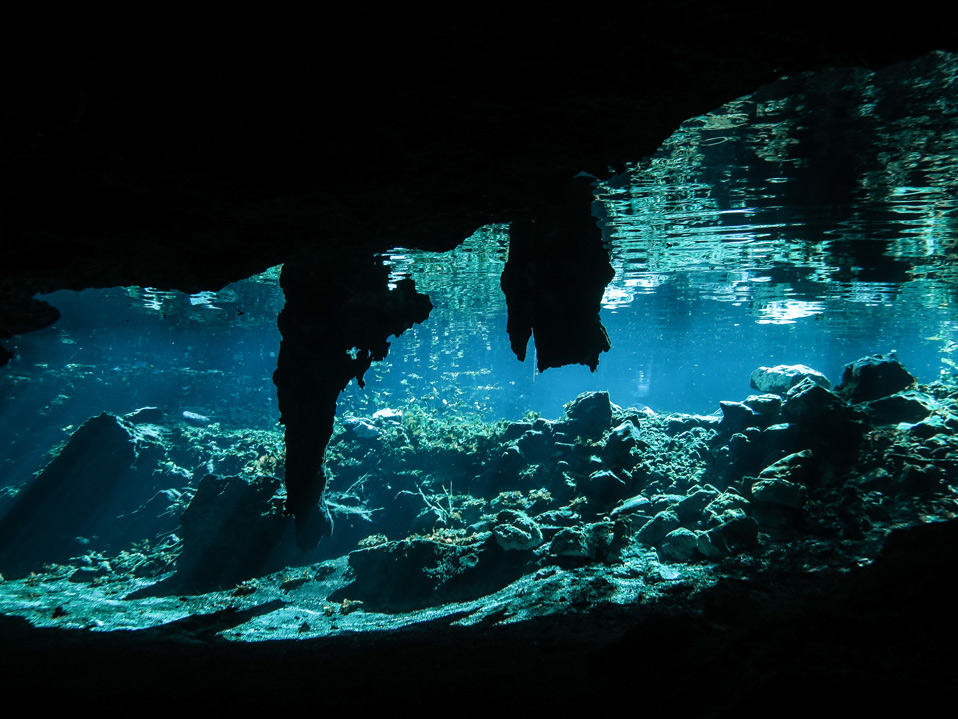 HOW TO GET TO CENOTE NICTE-HA
To reach Cenote Nicte-Ha, you have multiple options. You can go by bus (colectivo in Spanish), you can take a taxi, rent a car or even book a tour that includes transportation to the cenote. However, whenever we wanted to travel to a cenote or a mayan ruin from Tulum, we noticed that the best way is traveling by renting a car. Why? Because we were able to stay in a place as long as we wanted to, or leave anytime. Renting a car gives you movement freedom. 
However, if you and your group don't want to drive, another nice option is to book a tour, that will take you to nice places and you don't have to hassle! For a bucket-friendly option, you can also travel by public transportation, but bear in mind that these buses could be crowded and without air conditioning, so the trip may be really warm.
TRAVEL TIP: Hey, fellow traveler! Guess what? We've got the inside scoop on the coolest Car Rental Company in Tulum. Trust us, they're reliable, affordable, and super awesome. No need to waste time searching for the perfect wheels in Tulum because they've got you covered! Just check them out, and you'll be cruising through Tulum and its breathtaking surroundings in no time. Don't miss out on the adventure – contact our friend Virginia today and check their availability!
TULUM: THE BEST CITY TO STAY IN TO EXPLORE CENOTE'S BEAUTY
Tulum is the perfect destination for those looking to experience the beauty of a cenote while also exploring the ancient Mayan civilization. It is located close to some of the best-preserved Mayan ruins and provides easy access to various nearby cenotes. 
Moreover, most of the tours to cenotes like Dos Ojos and Nicte- Ha offer pick up from Tulum's hotels or resort, so if you want to experience a cenote while you meet amazing people willing to visit it as well, then staying in Tulum is an amazing idea!
OUR EXPERT TIPS FOR MAKE YOUR VISIT UNFORGETTABLE
Whenever we go to a new place, we like to read reviews about it, and whenever we leave, we love to write reviews so other travelers can have a better experience!  Here below we will leave you some recommendations so you can have in mind when you visit this clear waters in Tulum:
Cash or card? -
Don't forget your MXN pesos when visiting the cenote - cash is the only way to pay for entrance! But if you're joining a tour, chances are the fee is already covered. Either way, it's important to be prepared so you can fully enjoy the breathtaking beauty of the cenote.
Comfortable shoes are definitely your best bet for the journey ahead -
If you are going to take the bus, we would highly recommend you to wear comfortable shoes, because you will need to walk 20 min from the drop off location till the cenote entrance (You'll be treated to breathtaking scenery along the way!).
Bring your Camera -
Capture those perfect moments by bringing along a trusty camera! Trust us, phones can overheat and make it difficult to snap pics. So be prepared with the right tool for the job. Ready, Set, Snap!
Bring your own snorkel gear -
To fully immerse yourself in the underwater world of the cenotes you'll be exploring! Don't miss out on the opportunity to swim alongside colorful fish - Some cenotes don't offer rentals, so pack your snorkel and dive into the adventure!
MORE THINGS TO DO CLOSE TO NICTE-HA
Looking for an adventure-packed day out? Look no further than Cenote Nicte-Ha! Indulge in multiple cenotes in one go and take in the eye-catching scenery of nearby attractions, like Coba Ruins, The Pit and Cenote Dos Ojos, all blended into one park! Why not pick your favorite mode of transport? Drive, walk, or bike – you will want to see them all!
Coba Ruins is a Mayan Archaeological site, surrounded by lush jungle, that will allow you to step back into history, and take you thousand years back, before the Columbus expedition. You won't find anything quite like it as the Coba Ruins remain one of the few sites that retain their original jungle setting. Set aside a day to immerse yourself in this magical place and soak up the atmosphere. 
With plenty of pyramids, temples, and plazas to discover, the Coba Ruins offer a fascinating glimpse into the past. If you are into physical activity, renting a bicycle is a great way to get around quickly. But if you're more about taking in the beauty around you, a leisurely stroll is the way to go. 
Make sure to save plenty of energy to climb the mighty Nohoch Mul Pyramid, standing tall at 42 meters, and admire the breathtaking views of the jungle. And when you're ready to cool off, take a dip in one of the nearby cenotes or explore the serene lagoons for a peaceful experience!
Cenote Nicte-Ha is very accessible by colectivo or taxi from the Highway 307 just 5 kilometers from Dos Ojos parking lot.
Located near Tulum's town, Cenote Dos Ojos is a true paradise for swimmers and photographers alike. This cenote is famous for its impressive depth of nearly 119 meters, which makes it one of the deepest cenotes in the Yucatan Peninsula. And the best part? You can snorkel all year round in crystal-clear waters that maintain a perfect temperature of 24-25 degrees Celsius.
VISIT CENOTE THE PIT: DIVING INTO FOGGY WATERS
Maybe Cenote Nicte-Ha is not the perfect location for deep diving, but there is one cenote close to it, Cenote The Pit (El Pit, in Spanish), that is really amazing for divers, and offers a stunning underwater view. It has a depth of 121 METERS! Can you believe this? A professional divers paradise, no doubt! 
From 27 to 30 meters deep, near 27 meters deep, you can find the layer of hydrogen sulfide which has an impressive thickness that resembles fog, but underwater, that is located right in the area of the collapsed rocks stacked on the bottom along with some tree branches.
So, at a depth of 30 meters in Cenote El Pit, divers can expect to find a layer of hydrogen sulfide that resembles a thick fog. This layer is located near the collapsed rocks and tree branches on the bottom of the cenote. Hydrogen sulfide is a toxic gas that can be dangerous in high concentrations, so divers should take precautions and follow proper safety procedures when exploring this area of the cenote. The layer of hydrogen sulfide is a unique feature of Cenote El Pit that adds to its natural beauty and intrigue for experienced diver.
Cenote the Pit is considered one of the most spectacular cenotes in all of Central America – so don't miss it!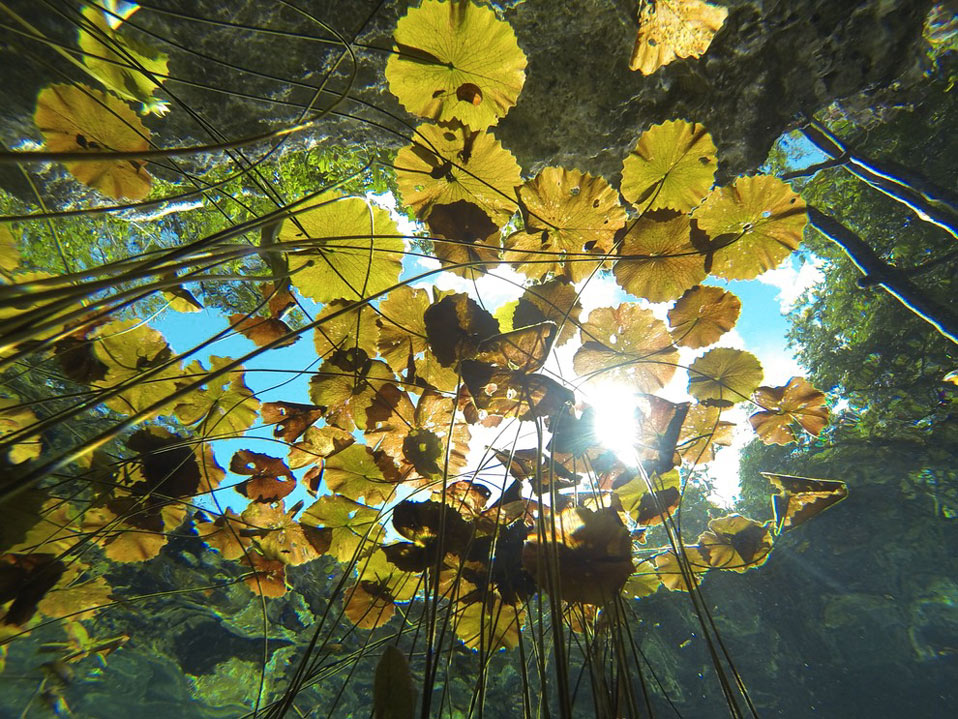 Take Advantage Of Free Concierge Service
As excellent to explore Tulum and its surroundings alone, you may need help figuring out where to start. To make the most of your money and time, contact Virginia and Kelly - two incredible Mexican girls living in Tulum for more than 15 years. They're familiar with the ins & outs of the Tulum town and hotel zone like the back of their hand! 
Since we arrived in Tulum 2 years ago, many adventures wouldn't have been possible without their help - they know literally everybody in Tulum and can perfectly organize every moment of your stay. Get the best tables, skip queues and get on the guest list of the coolest places in Tulum - this's only the beginning! 
They are ready to offer you guys FREE concierge service in Tulum for the time of your stay: take advantage of it, contact them on Whatsapp and live the best experience!
Get FREE Concierge Service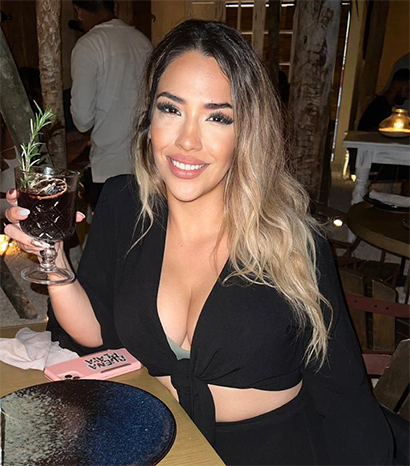 "Virginia Will Transform You In A Tulum Insider"
REASONS TO BOOK A TOUR TO VISIT CENOTE CALAVERA
If you're not into planning every detail of your trip, and prefer joining a group with someone experienced as a guide that will take care of the whole itinerary, we highly recommend you to book a tour to Cenote Calavera and beyond.By booking a tour with a knowledgeable guide, you'll have the chance to gain deeper insights into the local culture and come away with a greater appreciation for this amazing part of the world. 
In addition to the natural beauty and cultural experiences, booking a tour to Cenote Calavera and nearby destinations can be a convenient and time-saving way to explore the area. The cenote is located near other popular destinations such as the Tulum ruins, the Gran Cenote, and the beach, and a tour can allow you to visit multiple attractions in a single day without worrying about transportation. 
Moreover, booking a tour with an expert guide can provide valuable insights and help ensure your safety and comfort during the excursion. Whether you're traveling solo, with a group, or with family, a tour to Cenote Calavera can be a fun and memorable experience that allows you to explore the natural beauty and cultural heritage of the region.
THINGS TO KNOW TO MAKE YOUR VISIT TO CENOTE CALAVERA UNFORGETTABLE
Cenote Calavera offers a parking area and restrooms for visitors. To make the most of your visit, we recommend that you avoid using sunscreen, lotions or repellents to prevent contaminating the sacred waters of the cenote. 
Wear comfortable clothes and shoes, bring water and snacks to stay hydrated, and a camera to capture the beauty of the cenote. Just 1 km away towards the Cobá Archaeological Zone, you can also visit the Great Cenote.
For the activity of scuba diving, it is important to have certification and to go with certified personnel. 
FAQ about Cenote Nicte Ha
Is it necessary to hire a guide if I am planning on exploring the cenotes depths at Nicte-Ha?
Yes, it's advisable that visitors at Nicte-Ha hire an experienced guide when exploring its depths as they know their way around better and can provide useful information about flora or fauna present in the area as well as helpful tips on how not to disturb any organisms living there by accident!
Can food and drinks be taken inside the cenote Nicte-Ha premises?
Yes! You can take a snack with you at Cenote Nicte-Ha to be full of energy during your visit. 
What is the temperature of the water in Cenote Nicte-Ha?
The water in Cenote Nicte-Ha is generally warm, with temperatures ranging from 77 to 82 degrees Fahrenheit (25 to 28 degrees Celsius).
Do I need to book in advance to visit Cenote Nicte-Ha?
Not necessarily, when you visiting Cenote Nicte-Ha you can book on-site if you go on your own. However, if you are thinking of joining a group by booking a tour, then we recommend you to book in advance. 
Top Events to Make Your Trip Unforgettable
DOMINIK TULUM @MIA TULUM
When: September 9, 2023 7:00 PM
Where: Mia Restaurant & Beach Club, Tulum
🌴 Join Us for An Unforgettable Night at DOMINIK - TULUM at Mia Tulum! 🌴
Friends, clear your schedules and get ready for a magical experience at Mia Tulum! This stunning location will host DOMINIK - TULUM on Saturday, September 9th, from 7 pm to 1 am. This isn't just another event; it's a fusion of nature, culture, and sound featuring an incredible line-up with GIORGIO STEFANO, AUDICTIVE, and MAURO TORRETA. At DOMINIK, you'll find the perfect blend of Tulum's lush jungles and pulsating underground beats, creating an environment where genuine connections blossom.
🎟️ Secure your tickets now:
Early Bird: $575 MXN ($38 USD), includes a welcome drink 🍹 (Limited Availability)
Tier 1: $805 MXN ($52 USD), includes a welcome drink 🍹 (Limited Availability)
Final Tier: $1150 MXN ($75 USD), includes a welcome drink 🍹 (Limited Availability)
Dinner + Party: $1380 MXN ($90 USD) 🍽️🎉 (Limited Availability)
See you there for a night you won't forget! 🎶✨
Ready to join us? Get your ticket now! Early bird tickets are already selling out, secure them at 632 pesos (only 15 tickets available).
Hurry – spots are filling up fast! 🙀 We can't wait to see you there!
Top Parties and Club Events
17th September - ANCESTRAL SOUL @BONBONNIERE TULUM
22nd September - TONY ROMERA @BONBONNIERE TULUM
29nd September - TIM BARESKO @BONBONNIERE TULUM
4th November - HOT SINCE 82 @BONBONNIERE TULUM
13th March - LOCUS Tulum 2024