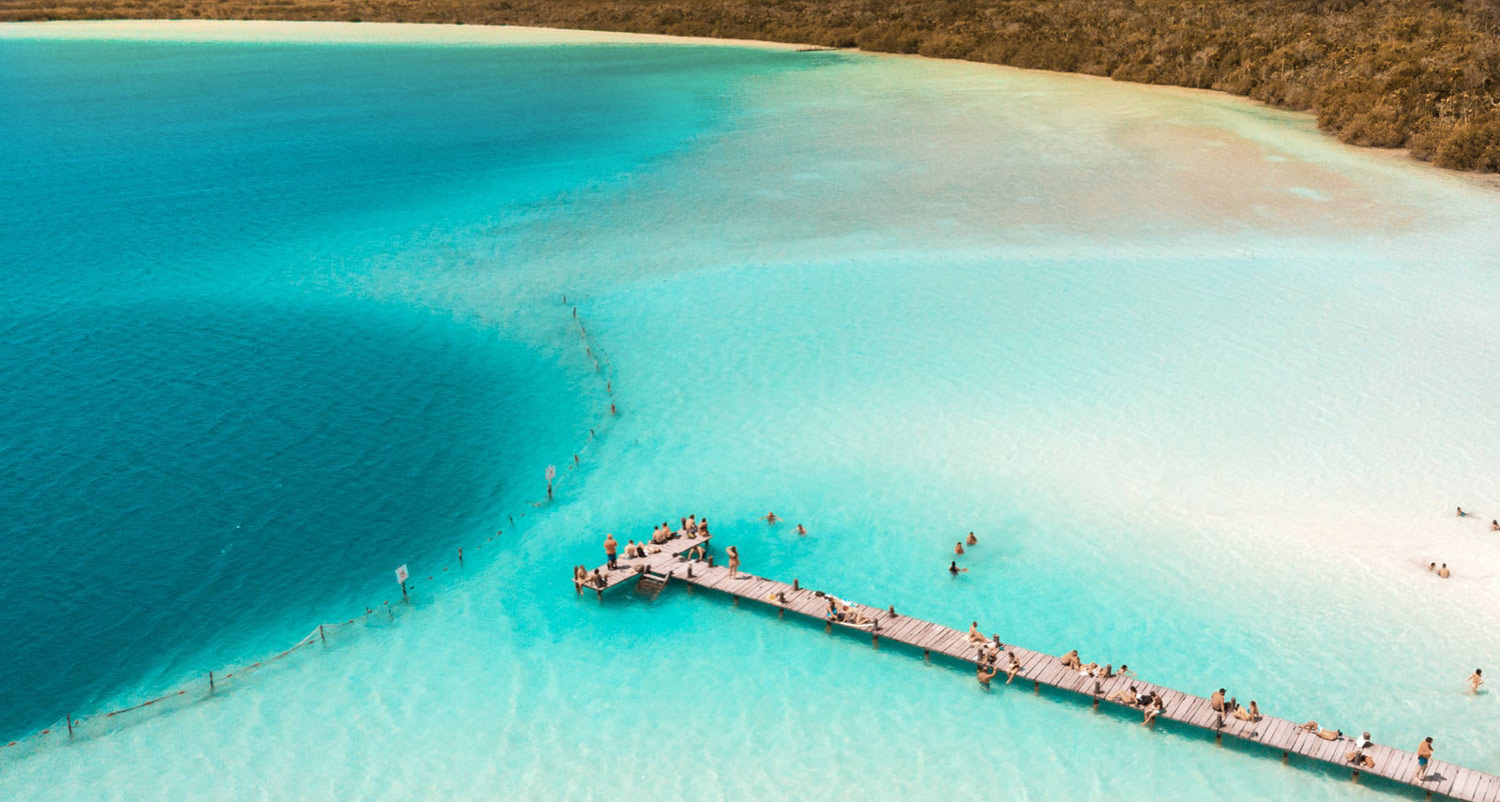 Discovering Laguna Kaan Luum: A Paradise in the Heart of Riviera Maya
Maybe you have heard that Laguna Kaan Luum, located in the heart of the jungle, is a stunning natural lagoon located in Mexico, near Tulum.  So whether you have heard about this lagoon or not, this is certainly a place you want to travel to, if you are visiting the Riviera Maya! In this article, we are going to explore everything you need to know before visiting Laguna Kaan Luum: what to expect, surroundings, or how to get there. So if you are ready for your next adventure in Mexico, grab your coffee and keep reading!
*Why not enjoy a party in Tulum after swimming into Laguna Kaan Luum?* check out how to attend the coolest parties in town, contact our friend Virginia on WhatsApp and live the best nightlife ever based on your tastes – for free!
LAGUNA KAAN LUUM: A PARADISE IN THE MIDDLE OF THE JUNGLE
PERFECT FOR: Taking amazing photoshoots, swimming, picnicking, and lounging in a hammock in the lagoon. 
CLOSEST CITIES (approximately driving time):
Tulum: 15 minutes
Playa del Carmen: 30- 50 minutes 
Cancun: 2 hours
ENTRANCE PRICE: 300 MXN pesos
OPEN HOURS: 9:00 am to 4:00 pm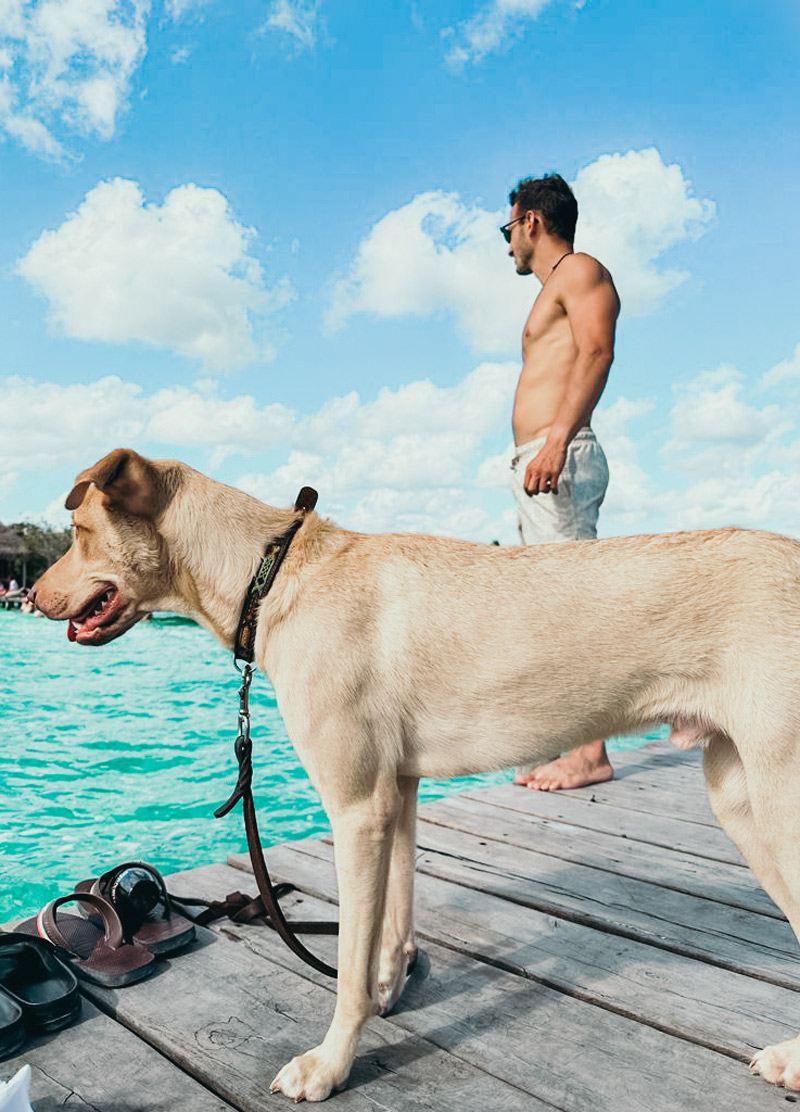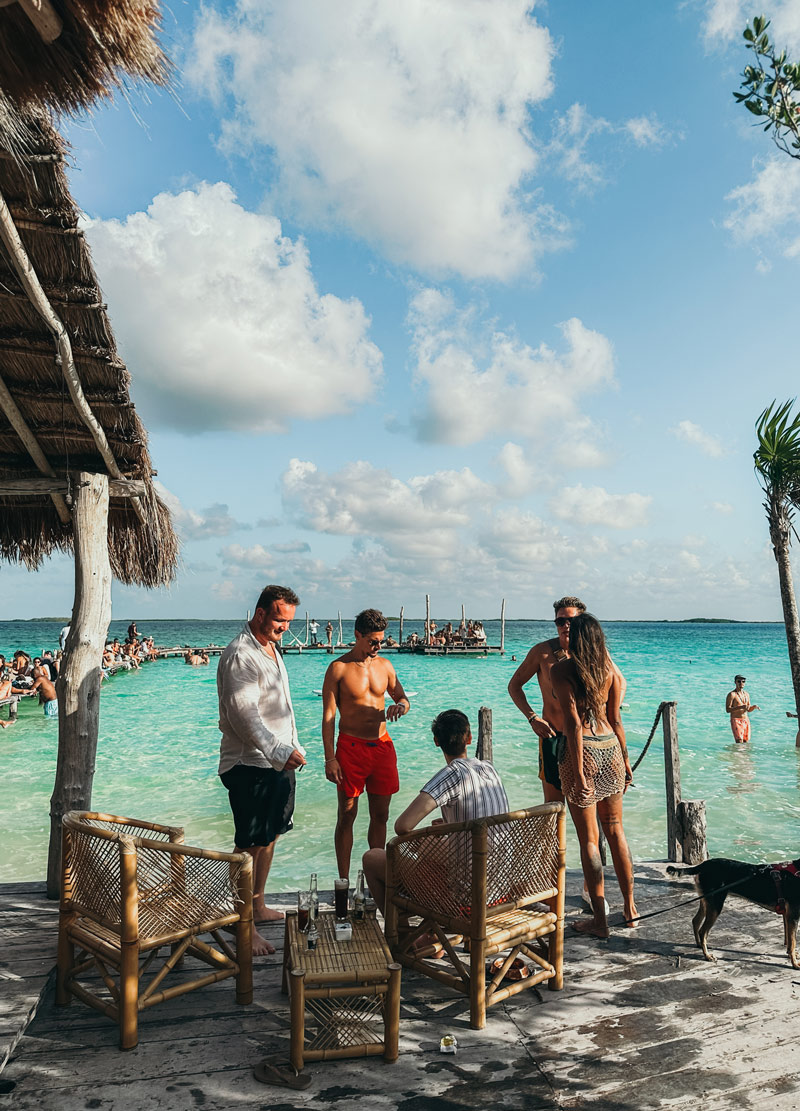 ALL YOU NEED TO KNOW: WHAT TO EXPECT WHEN VISITING LAGUNA KAAN LUUM
Embark on a thrilling adventure to the heart of the mystical Mayan jungle, where a hidden gem awaits your discovery. Prepare to be awestruck by the enchanting Kaan Luum Lagoon, located just a stone's throw away from the vibrant town of Tulum and within reach of the legendary Sian Ka'an Biosphere Reserve. Brace yourself for a rendezvous with nature's finest masterpiece, as Kaan Luum Lagoon unveils its irresistible charm and captivating allure. From the moment we set foot in this paradisiacal haven, we were spellbound by its tranquil atmosphere and the shimmering clarity of its pristine waters. If you're seeking an unforgettable escape, where serenity and natural beauty intertwine seamlessly, Laguna Kaan Luum is an absolute must-visit. Dive into the crystalline depths, snorkel amidst vibrant marine life, or simply bask in the sun-drenched bliss on its shores, immersing yourself in a realm of unparalleled splendor.
When exploring aquatic marvels like cenotes, lakes, lagoons, or even pools, curiosity about their depths is only natural. So, if you're anything like us, pondering the profoundness of Laguna Kaan Luum, whether to gauge the thrill of your swim or to ensure the safety of your little ones, let's uncover the secrets! Across most of its surface, this lagoon boasts a shallow paradise, with depths reaching a mere one meter. However, brace yourself for a revelation: nestled at the center of this aqueous wonderland lies a fathomless cenote, plunging to an astonishing depth of 80 meters! As a precautionary measure, swimming in this tantalizing abyss is strictly reserved for skilled scuba divers equipped with the necessary expertise and prerequisites.
Fear not, intrepid adventurers, for Laguna Kaan Luum beckons with safe swimming havens that will leave you breathless. Stay within the expansive shallows, where the water caresses your skin with its pristine clarity, and revel in a sun-soaked, aquamarine playground. It's no wonder that families flock to Laguna Kaan Luum, where young ones can frolic and make lasting memories in a setting that exudes friendliness and warmth. So pack your sense of wonder, embrace the coolness of the lagoon's embrace, and surrender yourself to the unparalleled charm of Kaan Luum Lagoon—a true haven for the bold and the curious.
ACTIVITIES IN LAGUNA KAAN LUUM: BEST THINGS TO DO DURING YOUR VISIT
First things first, let's talk about swimming. If you're anything like us, you love a good swim on a hot day. Well, the clear, turquoise waters of the lagoon are perfect for just that! You can splash around and cool off to your heart's content. If you're into snorkeling, then you're in luck! You can try snorkeling in the crystal water of the lagoon. However, if you want to see some fish swimming, make sure to bring your own snorkeling equipment, as there is not a rental option on-site. 
For those who prefer to stay above the water, kayaking is another great option. Rent a kayak and paddle around the lagoon. It's a great way to explore and get some exercise in at the same time. But don't worry, you don't have to be an Olympic-level kayaker to enjoy it – it's pretty beginner-friendly.
Now, if you're more of the laid-back type, you can just relax on the small beach area and enjoy the sun and beautiful surroundings. It's the perfect spot to catch up on some reading, nap, or just take in the view. And if you want to share a nice meal, there are several shaded areas around the lagoon where you can have a picnic and enjoy the beautiful scenery. So if you're into packing a lunch and having a little picnic, you're in luck!
If you're a photography buff, you'll love it here too. The lagoon and its surroundings are incredibly picturesque, making it a great spot for taking some Insta-worthy shots. You'll have all your friends back home wishing they were there with you.
Last but not least, you can't leave Laguna Kaan Luum without trying the mud bath. The lagoon has a section with soft mud that you can apply to your skin and then rinse off in the water. The mud is said to have therapeutic and exfoliating properties, and it's just a fun and unique thing to try during your visit to the lagoon.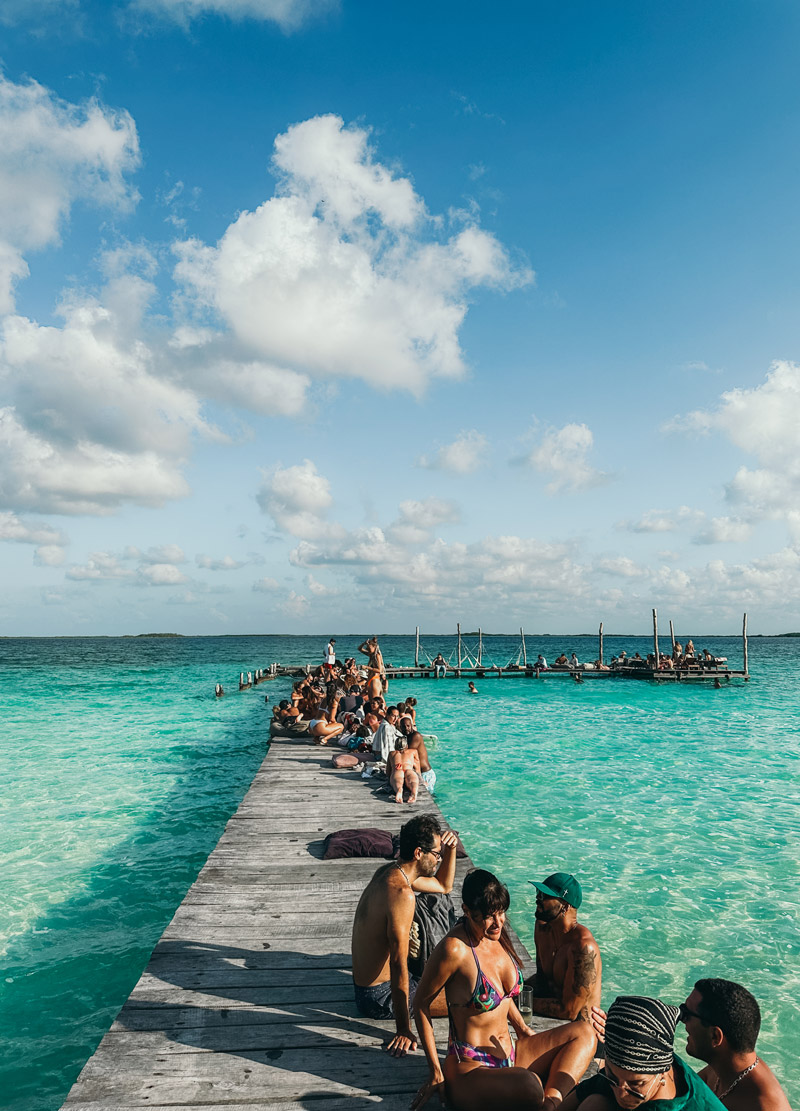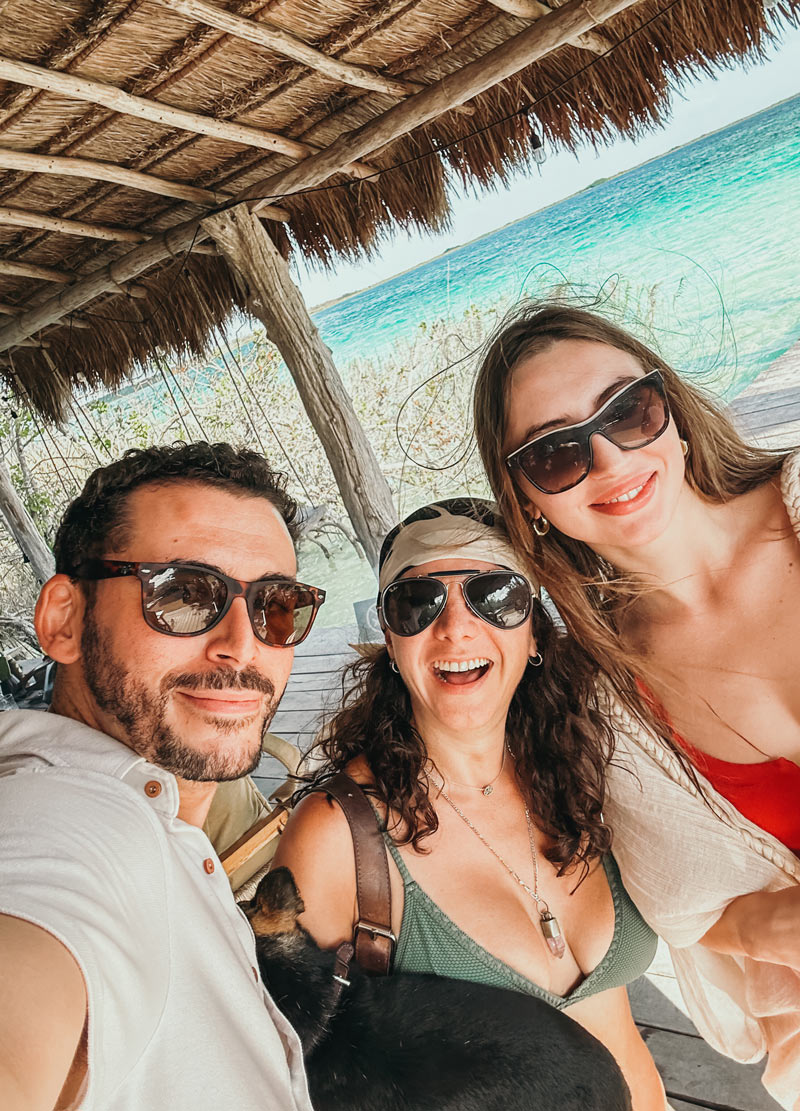 HOW TO GET TO LAGUNA KAAN LUUM
Getting to Laguna Kaan Luum is relatively straightforward, but the exact route you take will depend on your starting point. Here are some general directions from popular destinations in the area:
The easiest way to get to Laguna Kaan Luum from Tulum is by renting a car or by booking a tour. You can also take a colectivo (public transportation, a bus) from Tulum to the nearby town of Chunyaxche and then hire a taxi or moto-taxi to take you to the lagoon. 
WHAT IS THE BEST WAY TO GET TO LAGUNA KAAN LUUM?
The best way to get to Laguna Kaan Luum is by renting a car, with no doubt. This will allow you to manage your own time to go, and your own time to leave, and will give you the possibility of visiting nearby destinations, like a cenote (natural sinkhole) or a mayan ruin. 
However, if you don't want to drive or worry about the GPS, booking a tour would definitely be a good option. They will take care of your trip, and organize your activities. 
You could also travel by taxi, but we wouldn't recommend this option! Sometimes the taxi can be overpriced and hard to find, but if you are traveling in a group you can split the cost and you will arrive quickly. 
If you are traveling on a budget, taking a colectivo (a public bus) will be a nice idea. However, keep in mind that although the cost is low, there is not a timely schedule, and some of the colectivos don't have air conditioning. 
TRAVEL TIP: Struggling renting a car in Tulum? After our experience we can't recommend you more BGH Car Rental Tulum – trustable, affordable, and no needs for credit card! You can contact directly Renata on Whatsapp to check their availability.
EXPLORING SURROUNDING AREAS OF LAGUNA KAAN LUUM
If you're looking to explore the area around Laguna Kaan Luum, you're in luck! There are plenty of nearby destinations worth checking out.
For a dose of history and culture, visit the Mayan ruins at Coba! But if you want to go to a really special place, we definitely recommend you to go to the town of Tulum, where you will find stunning restaurants and bars to end your journey with the best food and drinks in the zone! 
For a more adventurous experience, consider visiting the Sian Ka'an Biosphere Reserve. This protected area is home to diverse wildlife and ecosystems, and offers a range of guided tours and activities for visitors. Whether you're interested in nature, culture, or simply soaking up the sun, there's something for everyone near Laguna Kaan Luum, the hidden paradise of Mexico. 
BEST TOURS TO VISIT LAGUNA KAAN LUUM FROM TULUM, PLAYA DEL CARMEN & CANCUN
Many tour operators offer a combination tour that includes a visit to Laguna Kaan Luum as well as other nearby cenotes and lagoons. This is a great way to see multiple natural wonders in the same day and get a taste of the Yucatan's unique ecosystems.
Kayak or Paddleboard Tour
For a more active experience, you can book a kayak or paddleboard tour of Laguna Kaan Luum. This will allow you to explore the lagoon's crystal-clear waters at your own pace and get up close and personal with the surrounding jungle.
If you're interested in learning more about the local flora and fauna, consider booking an eco-tour that focuses on the unique ecosystems of the region. Many eco-tours include a stop at Laguna Kaan Luum as part of their itinerary.
No matter which tour you choose, visiting Laguna Kaan Luum is sure to be a highlight of your trip to Mexico. Check below how Virginia can organize the custom-made tour to Laguna Kaan Luum for FREE!
Take Advantage Of Free Concierge Service
As excellent to explore Tulum and its surroundings alone, you may need help figuring out where to start. To make the most of your money and time, contact Virginia and Kelly - two incredible Mexican girls living in Tulum for more than 15 years. They're familiar with the ins & outs of the Tulum town and hotel zone like the back of their hand! 
Since we arrived in Tulum 2 years ago, many adventures wouldn't have been possible without their help - they know literally everybody in Tulum and can perfectly organize every moment of your stay. Get the best tables, skip queues and get on the guest list of the coolest places in Tulum - this's only the beginning! 
They are ready to offer you guys FREE concierge service in Tulum for the time of your stay: take advantage of it, contact them on Whatsapp and live the best experience!
Get FREE Concierge Service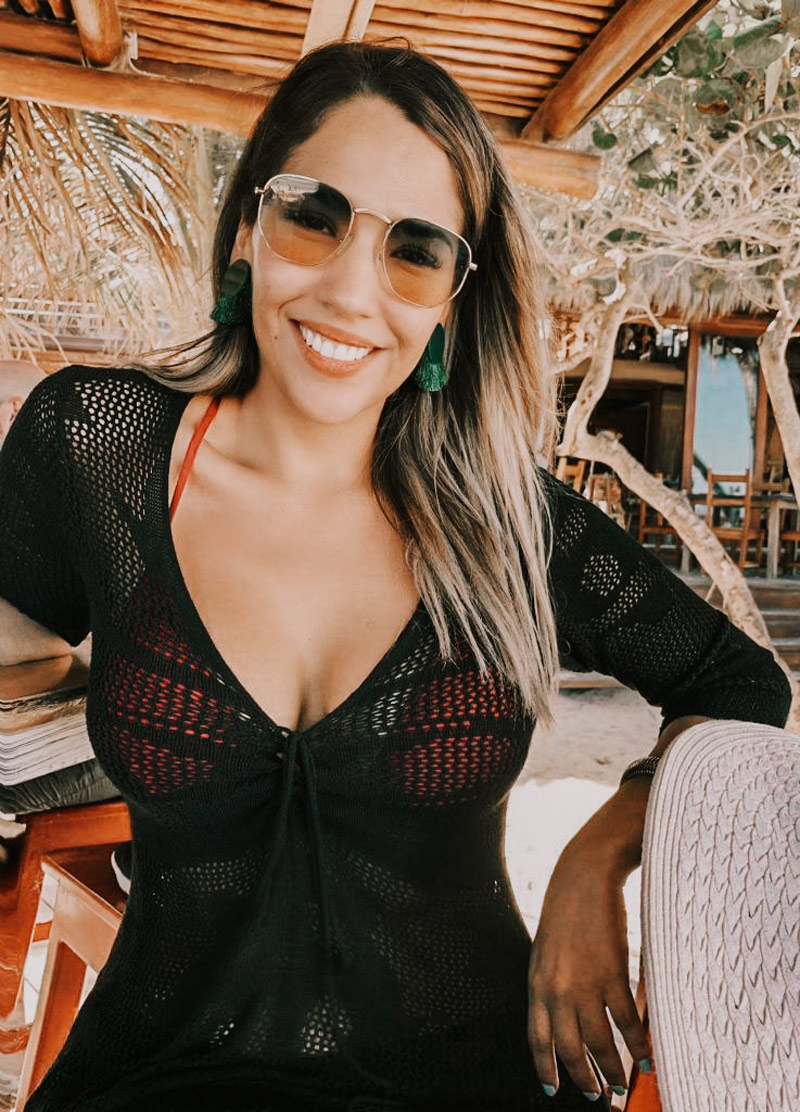 "Virginia Can't Wait To Make Your Stay Flawless"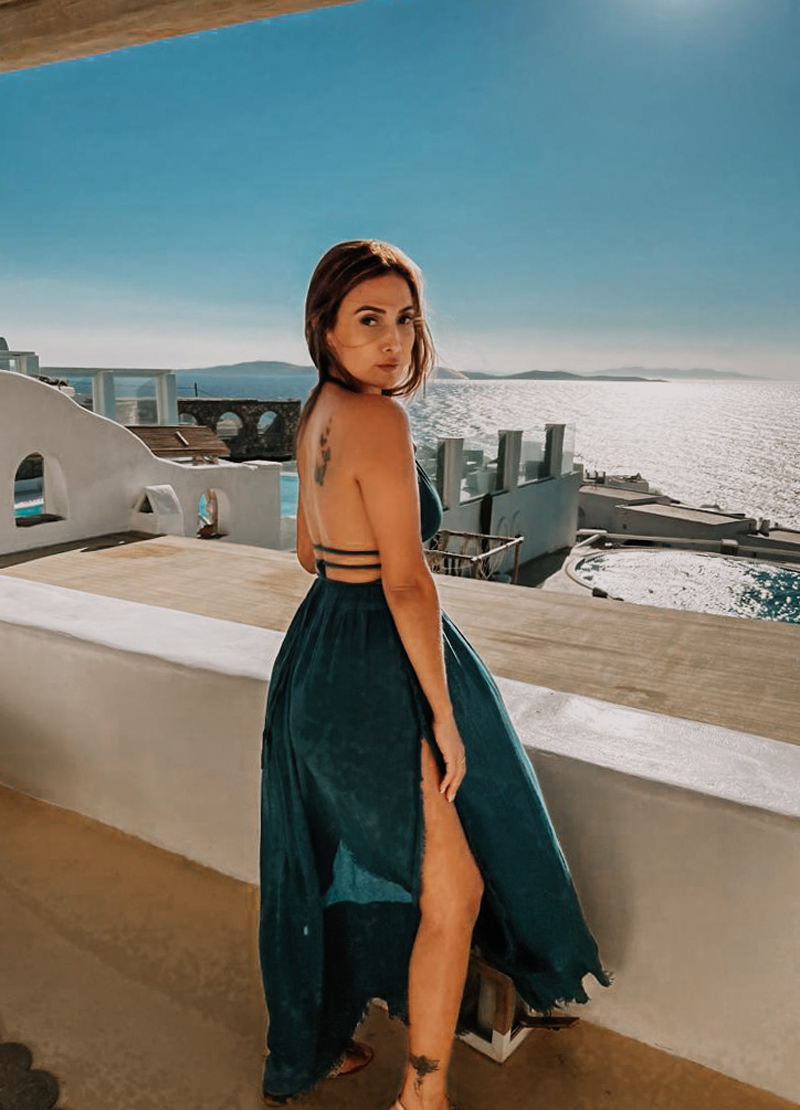 "Kelly Will Transform You In A Tulum Insider"
THINGS TO KNOW TO MAKE YOUR VISIT TO LAGUNA KAAN LUUM UNFORGETTABLE
If you're planning to visit Laguna Kaan Luum, here are some tips and tricks to make the most of your experience. 
SAFETY - SHOULD I WORRY GOING ALONE TO LAGUNA KAAN LUUM?
Visiting the lagoon alone is generally safe, but it's always a good idea to travel with friends or family. However, if you're traveling alone, you'll be greeted by friendly locals and tourists on your journey. Just remember to keep your personal belongings close to you when you dive or swim. It's always better to leave the most important stuff in the car or in lockers.
BOOKING A TOUR - DISCOVER LAGUNA KAAN LUUM WITH OTHER TRAVELERS
If you prefer going on adventures with less hassle, then hiring a tour agency may be the best option. You only need to pay once, and their service usually includes transportation, the entrance fee, and swimming gear for diving or snorkeling. They may also offer a package of cenote tours, which can be a great way to explore different cenotes in the area. The cost may vary depending on the agency and the tour, so be sure to check for great customer reviews or ask around.
WHAT TO BRING - TOWELS AND WATERPROOF BAGS
Bring a small towel to dry off your body, a swimsuit, a snorkel mask, and a water bottle. Some light snacks can also be a great idea because there's no bar or restaurant inside the cenote. Water is also very important to stay hydrated and to eventually wash your body after swimming or diving. As for the waterproof bag, you can use it to carry your wet swimming apparel so it is separated from any dry belongings.
HOW TO PAY - CASH IS KING!
Bring cash in MXN pesos rather than a card, as some places do not accept debit/credit cards as a form of payment. It is also better to pay with pesos than in USD because it saves the hassle and time of negotiating USD-to-MXN currency exchange just to pay the entrance fee.
GENERAL RECOMMENDATIONS ON-SITE
First, check the weather forecast before visiting, as heavy rains can wash sediment and vegetation into the water, causing it to turn dark. When it comes to clothing, opt for comfortable and breathable attire and footwear suitable for water activities. Remember to respect the environment and avoid littering both inside and outside the lagoon.
ENJOY YOUR VISIT AND HAVE FUN!
Now that you have an idea of what to expect, remember to immerse yourself in the experience. Be aware of the natural surroundings, the cool water, and the wildlife inhabiting the lagoon. It's easy to get caught up in capturing the moment on camera, but remember to live in the moment and appreciate the beauty of the cenote. 
FAQ about Laguna Kaan Luum
Are there any restrictions on swimming or diving in Lagoon Kaan Luum?
Yes, there are some restrictions on swimming and diving in Lagoon Kaan Luum. There is a zone where the swimmers can't go in, and it's well marked so you will be sure where the limit is! 
Is it necessary to have a guide to visit Laguna Kaan Luum?
No, it is not necessary to have a guide to visit Laguna Kaan Luum, but it can be helpful to have someone who can explain the history and significance of the lagoon.
Is there parking available at Laguna Kaan Luum?
Yes, there is parking available at Laguna Kaan Luum, but it can get full during peak times.
Are there any nearby attractions to visit after seeing Laguna Kaan Luum?
Yes, there are several nearby attractions to Laguna Kaan Luum, such as the Tulum Mayan ruins, the Sian Ka'an Biosphere Reserve, and other cenotes in the area.
Are there any facilities at Laguna Kaan Luum?
At Laguna Kaan Luum there are basic facilities such as restrooms and changing rooms, but there are no restaurants or shops on-site. We recommend you bring your own food and drinks.
Is it safe to swim in Laguna Kaan Luum?
Yes, it is safe to swim in Laguna Kaan Luum. The water is clear and calm, and there are usually lifeguards on duty during peak times.
Top Events to Make Your Trip Unforgettable
EDU IMBERNON @MIA TULUM
Line Up: EDU IMBERNON, MIKE GANU & SAM SPARACIO
JUN 8TH, 7 pm to 1 am
Don't miss out on an unforgettable night of electronic music at Mia Tulum! We are thrilled to bring you the sensational talents of Edu Imbernon, a true force in the industry. Get ready to be swept away by his melodic, emotive, and energetic sounds that will keep you dancing all night long.
Join us at The Club, situated at the beautiful Mia Tulum beach, for an electrifying atmosphere that will bring together electronic music enthusiasts from all walks of life. From emerging talents to renowned international DJs, this is your chance to immerse yourself in a night of pure musical bliss. Secure your spot and get ready to vibe, dance, and create unforgettable memories at Mia Tulum!
👾👉🏼 GENERAL ACCESS
🎟️ TICKETS
● Early Bird - The entrance fee of $575 MXN ($35 USD) Includes one welcome drink.
Limited availability
● Tier 1 - The entrance fee of $805 MXN ($49 USD) Includes one welcome drink.
Limited availability
● Final Tier - The entrance fee of $1,380 MXN ($84USD) Includes one welcome drink.
Limited availability
Ready to join us? Get your tickets now! Early bird and Tier 1 tickets are already sold out. Only final tier tickets at $85 USD are still left (only 15 tickets available).
Hurry – spots are filling up fast! 🙀 We can't wait to see you there!
Top Parties and Club Events
7th June - SAGRADO TULUM @VAGALUME
8th June - EDU IMBERNON @MIA TULUM
9th June - HARVY VALENCIA @BONBINNIERE TULUM
10th June - MOONGAZE @Papaya Playa Project
10th June - BASTIAN BUX @BONBONNIERE TULUM
11th June - SONA BEACH PARTY @MIA TULUM
11th June - VAGALUME SUNDAZE JAALEX @VAGALUME
16th June - SOUNDS OF RITUALS @BONBONNIERE TULUM
17th June - SOEL [AFTERLIFE] @MIA TULUM
17th June - STARVAULT @Papaya Playa Project
24th June - ASTROBEAT @Papaya Playa Project
24th June - DEMUIR @BONBONNIERE TULUM
25th June - VAGALUME SUNDAZE OSCAR L @VAGALUME
25th June - ANCESTRAL SOUL @BONBONNIERE TULUM
1st July - THE FULL MOON @Papaya Playa Project
8th July - ASTROBEAT @Papaya Playa Project
15th July - MOONGAZE @Papaya Playa Project
22nd July - STARVAULT @Papaya Playa Project
29th July - THE FULL MOON @Papaya Playa Project
18th August - MECA @BONBONNIERE TULUM
25th August - GUYJ @BONBONNIERE TULUM
13th March - LOCUS Tulum 2024