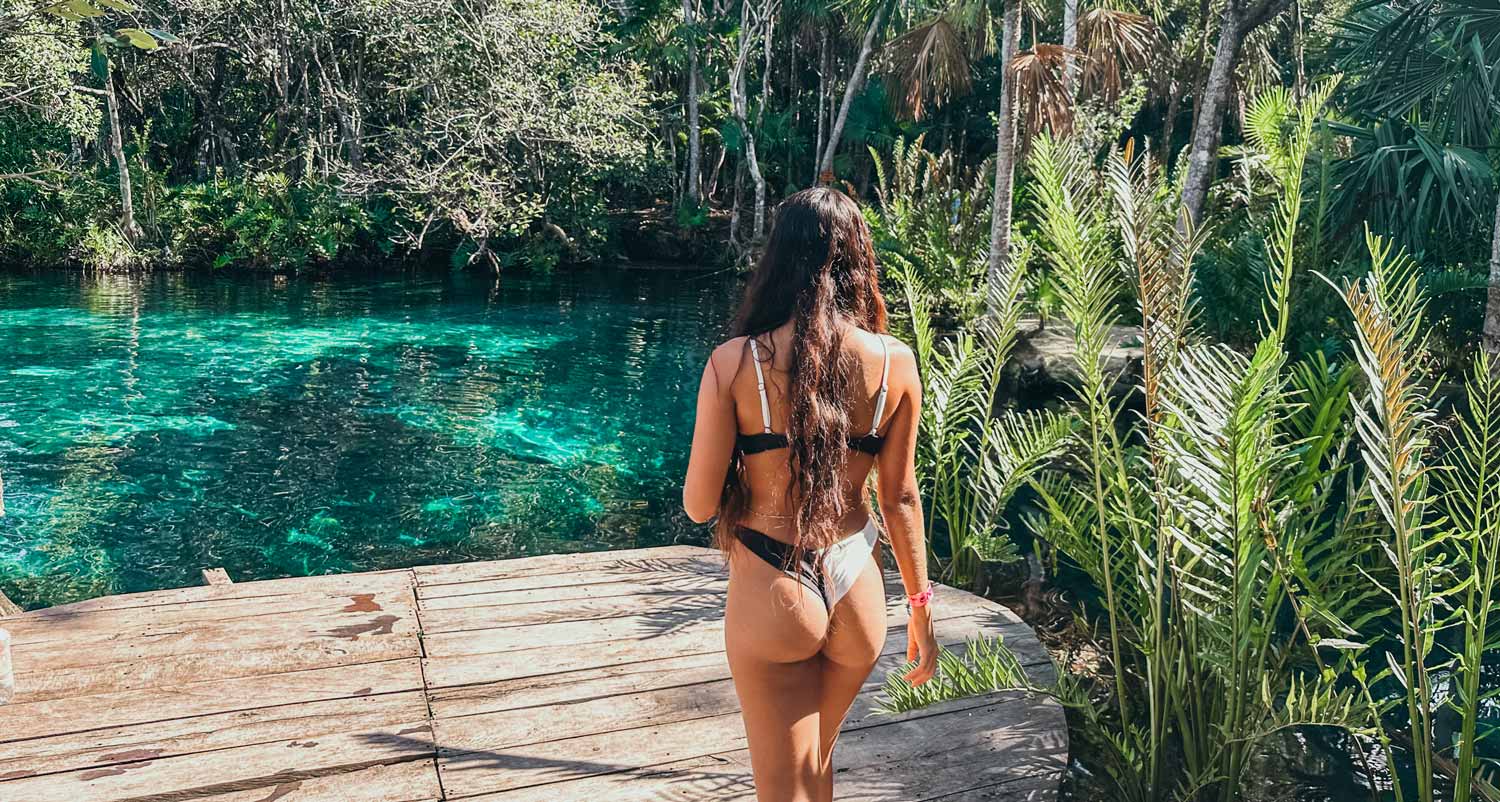 Cenote Escondido and Cenote Cristal: Essential Info to Know Before Visit
Cenote Escondido and Cenote Cristal are two beautiful Cenotes located in Tulum (one next to the other!) , lesser known and less crowded, but with incredible turquoise waters, and surrounded by a lush jungle, they are a must-visit destination if you are a nature lover! 
But, what is a cenote and why is it so worthy to visit one? Well, briefly, a cenote is a natural swimming hole formed when limestone bedrock collapses, revealing crystal-clear freshwater underneath. It's like a natural pool, underground. They're found in Mexico's Yucatan Peninsula and offer a unique experience to swim, explore caves, and observe aquatic life. (That's one of the best parts!)  
In this article, we are going to explore everything you need to know before visiting Cenote Escondido: what to expect, surroundings, or how to get there. So if you are ready for your next adventure in Mexico, grab your coffee and keep reading!
*Why not enjoy a party in Tulum after swimming into Cenote Escondido?* check out how to attend the coolest parties in town, contact our friend Virginia on WhatsApp and live the best nightlife ever based on your tastes – for free!
CENOTE ESCONDIDO AND CENOTE CRISTAL: TWO GEMS IN THE SAME PLACE
Cenote Escondido means "hidden cenote", in Spanish. And this name makes a lot of sense! Cenote Escondido is like a hidden natural gem in Tulum, and it doesn't come alone: there is another cenote next to it: Cenote Cristal, so it's double fun! 
PERFECT FOR: Relaxing, swimming, connecting with nature
CLOSEST CITIES (approximately driving time):
Tulum: 8 minutes 
Playa del Carmen: 1 hour 
Cancun: 2 hours and 20 minutes 
ENTRANCE PRICE: 120 MXN pesos (And you can enter to both cenotes!) 
OPEN HOURS: 9:00 am to 4:00 pm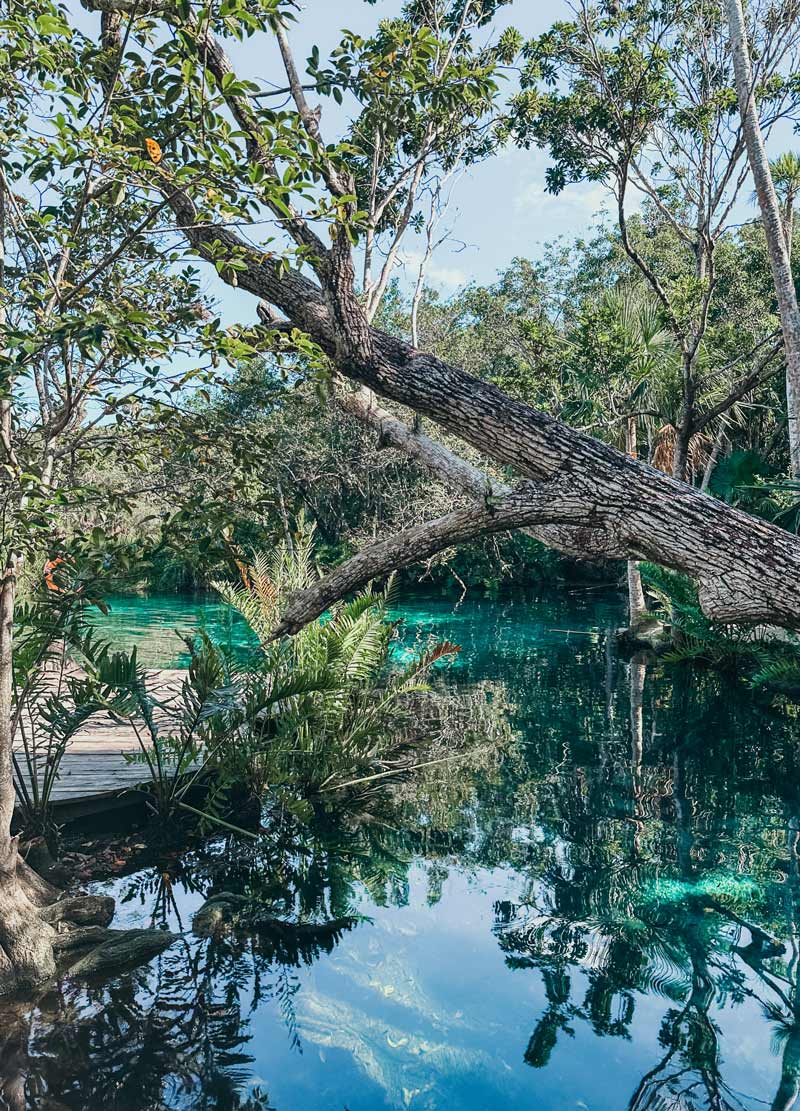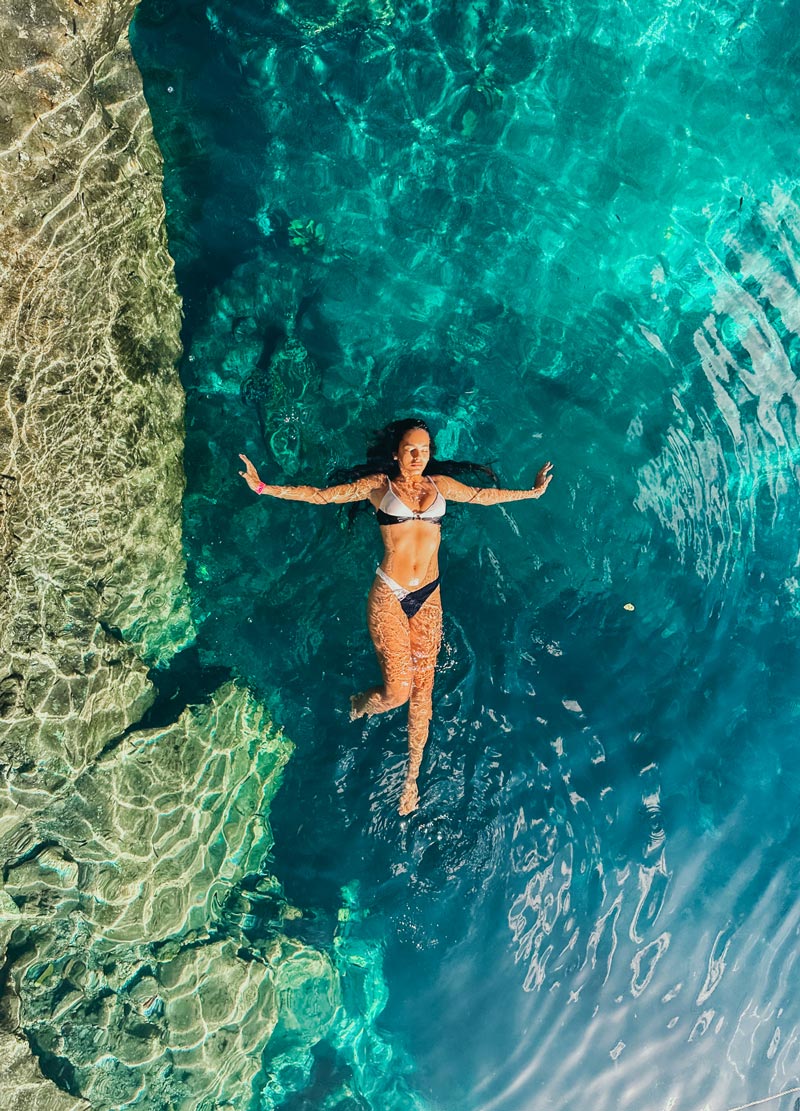 ALL YOU NEED TO KNOW: WHAT TO EXPECT WHEN VISITING CENOTE ESCONDIDO
These natural wonders are seriously beautiful and have their own unique charm. If you're someone who loves a peaceful and crowd-free experience and enjoys jumping in cenotes, then these are definitely for you. You can relax, snorkel, or even have a picnic on the benches with tables around the cenotes. And the best part? You only need to pay one entrance fee to access both!
If you're wondering about the depth of the cenotes, don't worry, we've got you covered! Cenote Escondido is about 17 meters deep and has a diameter of around. It's perfect for divers who want to see underwater life without having to travel far from shore, thanks to its clear blue-green water with high salt content. Cenote Cristal, on the other hand, is about 10 meters deep, and it's named "Cristal" for a reason, with crystal-clear water that you just have to see to believe!
Now, before you head out, keep in mind that Cenote Escondido doesn't have a store nearby, isn't pet-friendly, and has a small parking lot outside. So, pack your bags and get ready for an adventure in these breathtaking cenotes!
ACTIVITIES IN CENOTE ESCONDIDO AND CENOTE CRISTAL
Are you ready for some adventure in Cenote Escondido and Cristal Cenote? These amazing natural wonders offer a ton of activities that will leave you breathless!
First of all, let's talk about scuba diving. If you're a diving enthusiast or looking to learn some new skills, Cenote Escondido is the place to be! You can either opt for a tour or rent equipment from Tulum Diving Center and explore the cenote by yourself. (You can't dive in Cristal Cenote, just in Cenote Escondido)  And unlike other cenotes, there's no requirement to wear a lifejacket here, so you can free-dive down! Of course, only do this if you're a strong swimmer and be sure to take safety precautions.
But if you're not quite ready to dive down yet, don't worry – there are plenty of other activities to enjoy! At Cenote Escondido, you'll find a rope swing near the entrance that makes for an epic cliff-jumping spot. The water depth here is around 20 feet, so go crazy and live out your wildest rope-swinging, cliff-diving dreams!
And if you're looking for something more laid-back, both cenotes are perfect for swimming and relaxing on the shores.Just imagine the stunning views you'll enjoy while floating in the crystal-clear waters of Cristal Cenote. Last but not least, you can't leave Cenote Escondido without having a good picnic. The cenotes have a section to relax while having a nice meal in the middle of nature! So pack your swimsuit, grab your friends, and head out to these amazing cenotes for an unforgettable adventure!
Take Advantage Of Free Concierge Service
As excellent to explore Tulum and its surroundings alone, you may need help figuring out where to start. To make the most of your money and time, contact Virginia and Kelly - two incredible Mexican girls living in Tulum for more than 15 years. They're familiar with the ins & outs of the Tulum town and hotel zone like the back of their hand! 
Since we arrived in Tulum 2 years ago, many adventures wouldn't have been possible without their help - they know literally everybody in Tulum and can perfectly organize every moment of your stay. Get the best tables, skip queues and get on the guest list of the coolest places in Tulum - this's only the beginning! 
They are ready to offer you guys FREE concierge service in Tulum for the time of your stay: take advantage of it, contact them on Whatsapp and live the best experience!
Get FREE Concierge Service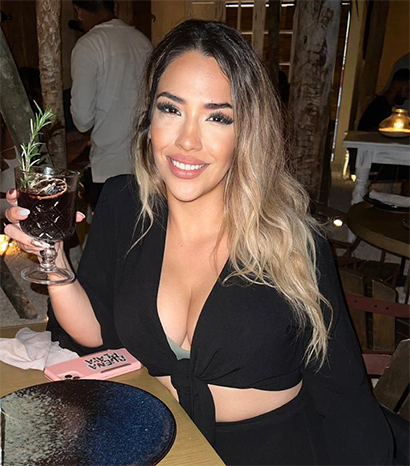 "Virginia Will Transform You In A Tulum Insider"
HOW TO GET TO CENOTE ESCONDIDO AND CENOTE CRISTAL
The easiest way to get to Cenote Escondido from Tulum is by renting a car, you should be in the cenotes within just 5 minutes driving! And there is a parking lot where you can leave your car or lock your bike as well. You can also take a colectivo (public transportation, a bus), or a taxi.
However, if you don't want to drive or worry about the GPS, booking a tour would definitely be a good option. They will take care of your trip, and organize your activities. 
You could also travel by taxi, but we wouldn't recommend this option! Sometimes the taxi can be overpriced and hard to find, but if you are traveling in a group you can split the cost and you will arrive quickly. 
If you are traveling on a budget, taking a colectivo (a public bus) will be a nice idea. However, keep in mind that although the cost is low, there is not a timely schedule, and some of the colectivos don't have air conditioning. 
TRAVEL TIP: If you're searching a car to move around, after trying many renal cars and even being scammed – we can't recommend you more to contact Virginia from BGH Car Rental on Whatsapp and check their availability. No need to have a credit card, incredible prices and full coverage insurance. You can thank us later 😉
EXPLORING SURROUNDING AREAS OF CENOTE ESCONDIDO
If you guys are adventurers and looking to explore the area around Cenote Escondido, you're in luck! There are plenty of nearby destinations worth checking out.
First up, we've got Gran Cenote, which is like the Beyoncé of cenotes in the Tulum area. It's super popular and for good reason – the water is crystal clear and surrounded by lush greenery. You'll feel like you're in your own private oasis, and you can even do some snorkeling if you're feeling adventurous.
Next on the list is Cenote Dos Ojos, which is located about 15 kilometers from Cenote Escondido. This one's a bit of a hidden gem, as it's not as well-known as Gran Cenote, but it's still totally worth checking out. It's known for its unique underwater cave system, which makes it a hot spot for diving and snorkeling. Plus, the water is super refreshing on a hot day.
So there you have it – two awesome cenotes to explore near Cenote Escondido. Of course, there are plenty more to discover in the area, but these are definitely some of the best. Have fun and don't forget your swimsuit!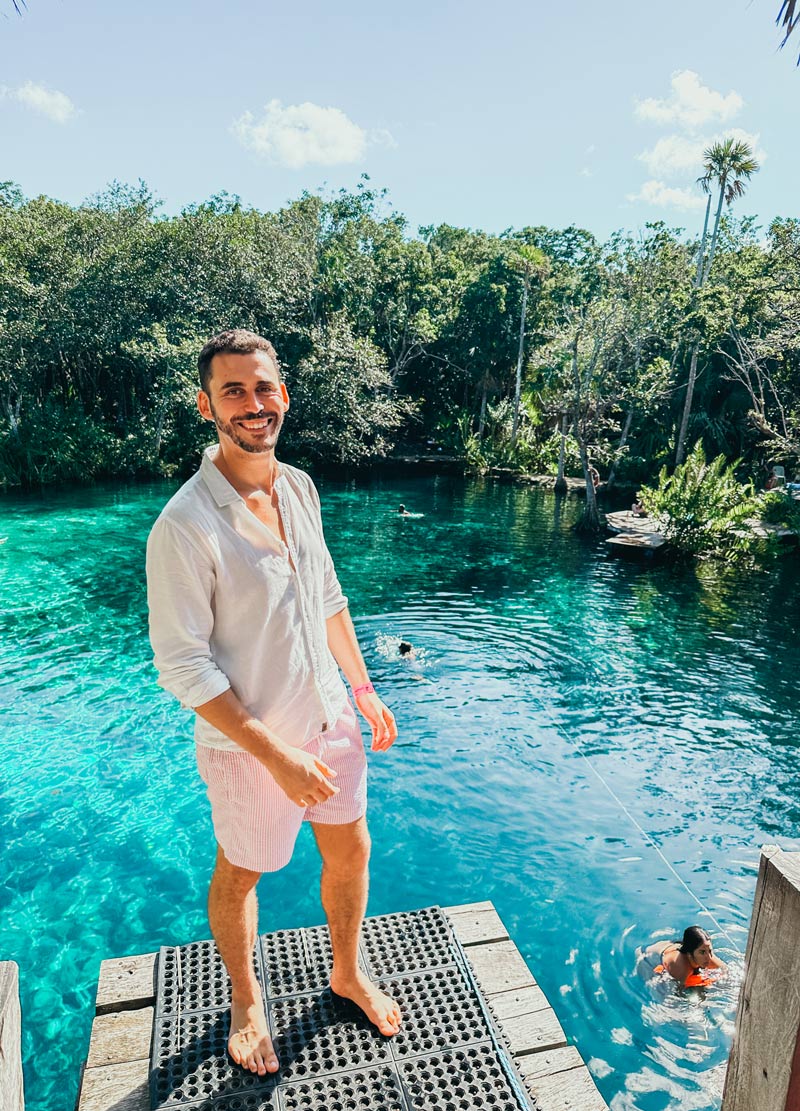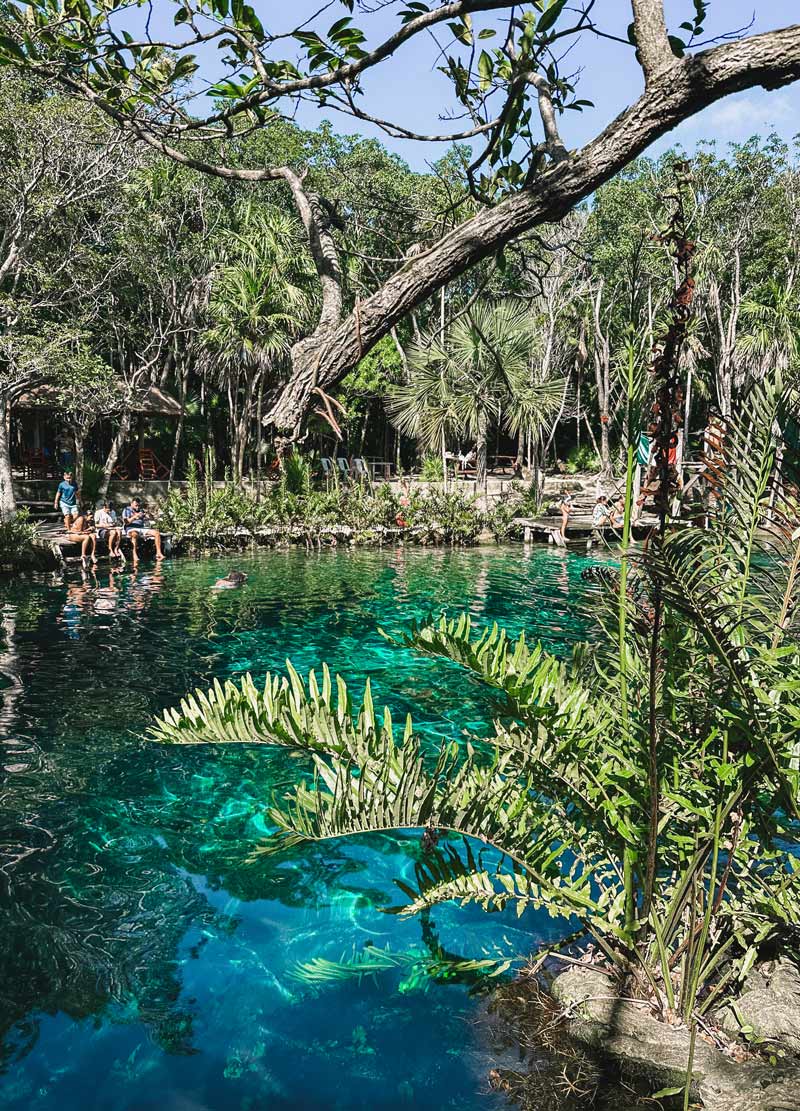 VISITING THE HIDDEN GEMS: TIPS & TRICKS
If you're planning to visit Cenote Escondido and Cenote Cristal, here are some tips and tricks to make the most of your experience. 
SAFETY - SHOULD I WORRY GOING ALONE TO CENOTE ESCONDIDO?
Visiting a cenote alone is generally safe, but it's always a good idea to travel with friends or family. However, if you're traveling alone, you'll be greeted by friendly locals and tourists on your journey. Just remember to keep your personal belongings close to you when you dive or swim. It's always better to leave the most important stuff in the car or in lockers.
BOOKING A TOUR - DISCOVER THE CENOTES WITH OTHER TRAVELERS
If you prefer going on adventures with less hassle, then hiring a tour agency may be the best option. You only need to pay once, and their service usually includes transportation, the entrance fee, and swimming gear for diving or snorkeling. They may also offer a package of cenote tours, which can be a great way to explore different cenotes in the area. The cost may vary depending on the agency and the tour, so be sure to check for great customer reviews or ask around.
WHAT TO BRING - TOWELS AND WATERPROOF BAGS
Bring a small towel to dry off your body, a swimsuit, a snorkel mask, and a water bottle. Some light snacks can also be a great idea because there's no bar or restaurant inside the cenote. Water is also very important to stay hydrated and to eventually wash your body after swimming or diving. As for the waterproof bag, you can use it to carry your wet swimming apparel so it is separated from any dry belongings.
HOW TO PAY - CASH IS KING!
Bring cash in MXN pesos rather than a card, as some places do not accept debit/credit cards as a form of payment. It is also better to pay with pesos than in USD because it saves the hassle and time of negotiating USD-to-MXN currency exchange just to pay the entrance fee.
GENERAL RECOMMENDATIONS ON-SITE
First, check the weather forecast before visiting, as heavy rains can wash sediment and vegetation into the water, causing it to turn dark. When it comes to clothing, opt for comfortable and breathable attire and footwear suitable for water activities. 
ENJOY YOUR VISIT AND HAVE FUN!
Now that you have an idea of what to expect, remember to immerse yourself in the experience. Be aware of the natural surroundings, the cool water, and the vegetation around you. It's easy to get caught up in capturing the moment on camera, but remember to live in the moment and appreciate the beauty of the cenote. 
FAQ about Cenote Escondido
How long is enough to stay in Cenote Escondido?
With 1-2 hours in Cenote Escondido you will have enough time to swim, eat something and explore the place, but if you (like us) love relaxing and enjoy the unique view, you could make it an all morning adventure! 
Is it safe to swim in cenote Escondido?
Yes, it's generally safe to swim in cenote Escondido. However, it's always a good idea to take safety precautions and be aware of your surroundings, especially if you're not a strong swimmer.
What is the best city to stay when visiting Cenote Escondido?
To explore cenote Escondido, Tulum is the best option! You will have beautiful hotels, villas and apartments to choose from! 
What things should I bring to Cenote Escondido?
When going to cenote Escondido, remember to bring your swimsuit, towel, water shoes, your picnic supplies, and cash. 
Great, let's feature the "MYSTICAL SUNSET /OLIVER HUNTEMANN" event at Mia Restaurant & Beach Club in Tulum on Wednesday, 29 November 2023. Here's the HTML snippet for your event: ```html
👉 WEDNESDAY, Nov 29
MYSTICAL SUNSET /OLIVER HUNTEMANN 🌅
📍
Mia Restaurant & Beach Club, Tulum
💵
Tier 1 Tickets: Mex$ 660 (incl. fees), Final Tier: Mex$ 880 (incl. fees)
📩
Contact Virginia
here
to book a table
Join us for an unforgettable evening at Mystical Sunset with Oliver Huntemann. Contact Virginia here to book your table and be part of this magical night on the beach! 🎶🔥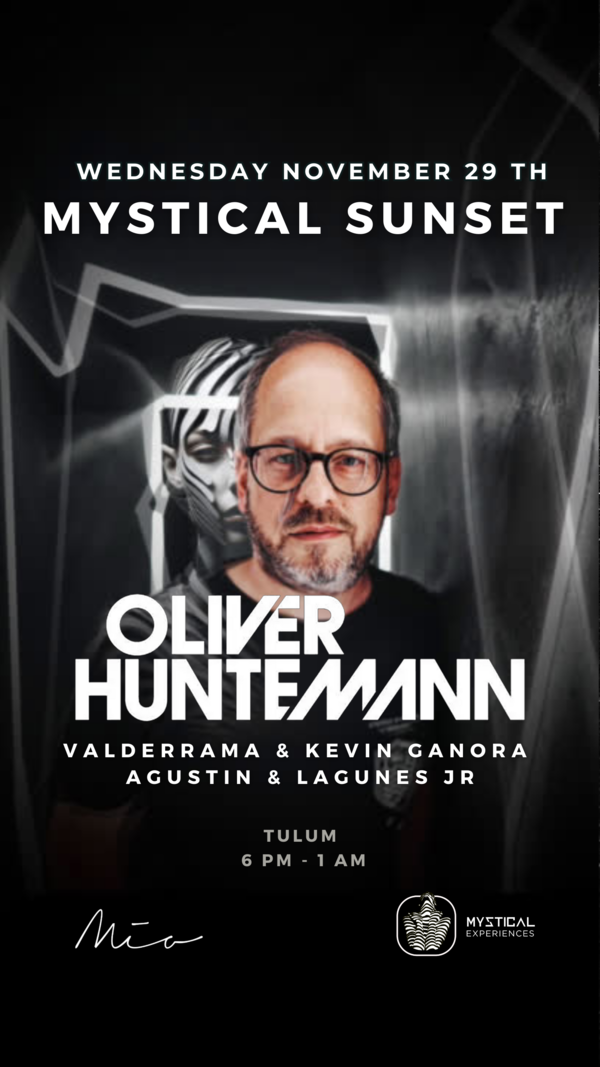 Top Parties and Club Events
23rd November - VAGALUME SESSIONS KEENE @VAGALUME
26th November - VAGALUME SUNDAZE MITA GAMI @VAGALUME
30th November - VAGALUME SESSIONS VALDOVINOS @VAGALUME
3rd December - VAGALUME SUNDAZE VALENTIN HUEDO @VAGALUME
7th December - VAGALUME SESSIONS MUSTAFA ISMAEEL @VAGALUME
30th December - PIKNIK POLO CORP & LEO LEONSKI @VAGALUME
31st December - NEW YEAR´S EVE @BAGATELLE TULUM
31st December - NYE PARTY 2024 @VAGALUME
13th March - LOCUS Tulum 2024