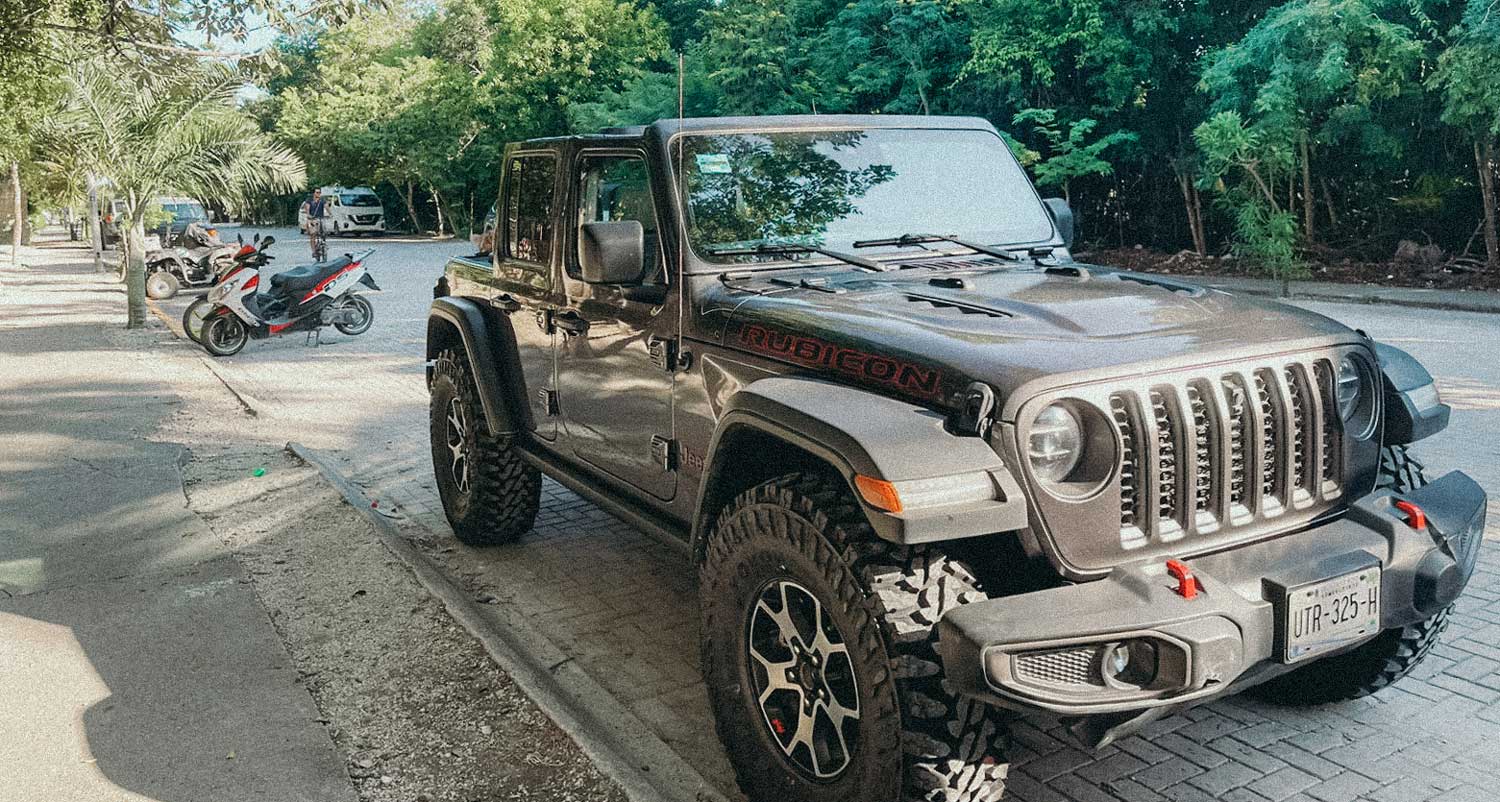 Party in Paradise: A Tulum Bachelor Weekend Itinerary
Looking to surprise your friends with an unforgettable bachelor party at a stunning destination? Look no further than Tulum, Mexico! With our expertly curated weekend itinerary based on our own experiences, you can be sure to create memories that will last a lifetime. Tulum offers a variety of options, from relaxing beach getaways to adventurous exploration of ancient ruins, and even party-filled celebrations – here our ultimate guide to plan your bachelor party in Tulum. With its breathtaking beaches, vibrant nightlife, and rich cultural experiences, Tulum has something for everyone. So, gather your friends, pack your bags, and get ready for an epic time! Don't miss out on all the fun and excitement that this small coastal town has to offer. To learn more about our 3 days weekend itinerary in Tulum, keep reading!
Looking for a hassle-free bachelor party? Look no further than Virginia's unbeatable planning services in Tulum! With her extensive knowledge of the party scene, excellent connections to the top villas, and expertise in creating unforgettable experiences, your friends will be grateful for choosing her. Say goodbye to the stress of party planning and hello to a weekend full of non-stop fun. Get in touch with Virginia on WhatsApp today or know more about her services!
Why should you choose Tulum as a destination for your bachelor party?
Tulum is a popular destination for bachelor parties because it offers a unique combination of relaxation, adventure, and excitement. Here are some things you can expect from a Tulum bachelor party:
Beautiful beaches: Tulum is known for its stunning beaches with crystal-clear waters and soft white sand. You can spend your days lounging on the beach, swimming, or participating in water sports like paddleboarding and snorkeling.
Delicious food: Tulum has a thriving culinary scene with plenty of delicious restaurants and street food vendors. You can try local specialties like ceviche, tacos, and fresh seafood.
Nightlife: Tulum has a vibrant nightlife scene with plenty of bars and clubs to choose from. You can dance the night away under the stars or enjoy a cocktail at a beachfront bar.
Adventure: If you're looking for adventure, Tulum has plenty of activities to offer. You can explore ancient Mayan ruins, go zip-lining, or take a cenote tour to swim in underground freshwater caves.
Relaxation: Tulum is also a great place to unwind and relax. You can book a spa day, practice yoga on the beach, or simply take a nap in a hammock under the palm trees.
Overall, Tulum offers something for everyone and is a great choice for a bachelor party that combines relaxation and adventure!
Our Weekend Itinerary for the perfect bachelor in Tulum
Day 1: Arrival in Tulum and perfect accommodation for bachelor party
Buckle up and get ready for a quick trip from Cancun that will take you straight to Tulum! This place has it all when it comes to accommodation options. Whether you're on a budget or ready to splurge on a luxurious resort, Tulum has got you covered.
For those of you craving a front-row seat to the breathtaking beach views, Papaya Playa Project is where it's at. But, if you're looking to save a few bucks while still soaking up the sun, Hostel Che Tulum or Coco Tulum are great options too.
However, let's be real here – this is your once-in-a-lifetime bachelor party, and we want to make sure you experience the ultimate beach getaway. That's why we highly recommend booking a beachfront hotel like The Beach Tulum Hotel. Imagine waking up to stunning views of the turquoise waters of the Caribbean Sea – now that's the way to start a day!
Prices for Tulum hotels can vary depending on the time of year, but don't worry, we've got you covered. Book in advance to get great deals and avoid last-minute stress. Don't settle for mediocre – make this an unforgettable experience by choosing the perfect place to stay in Tulum.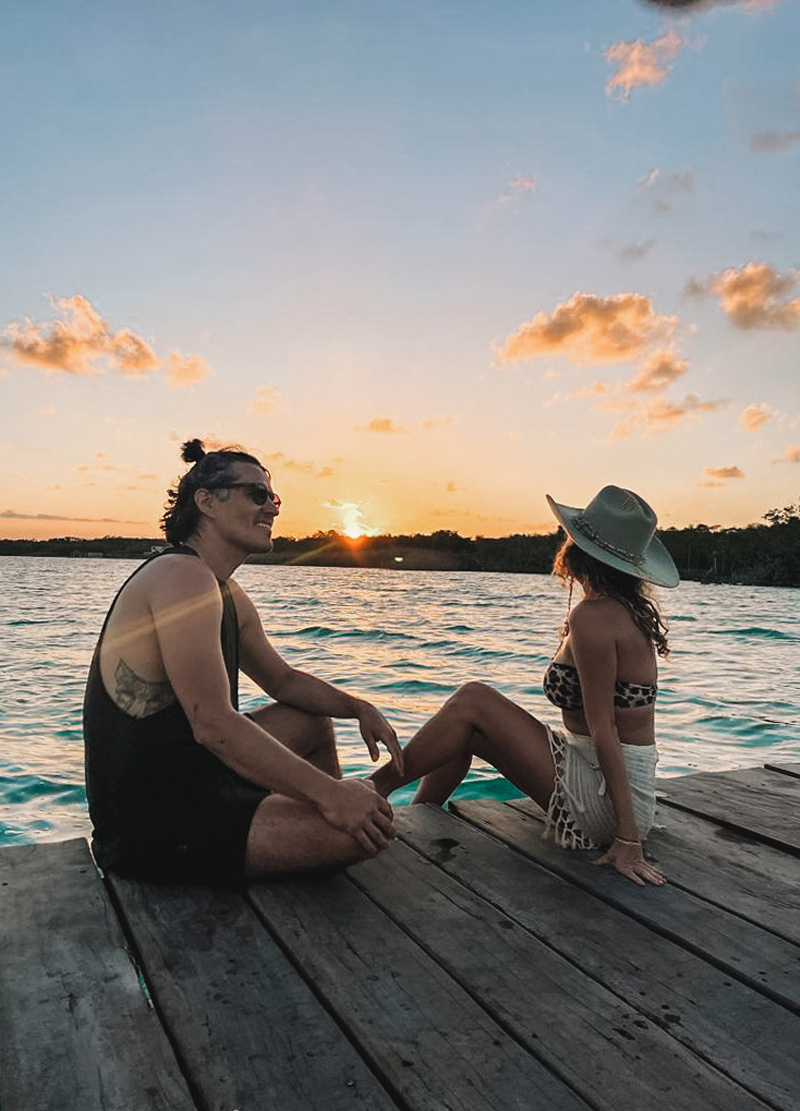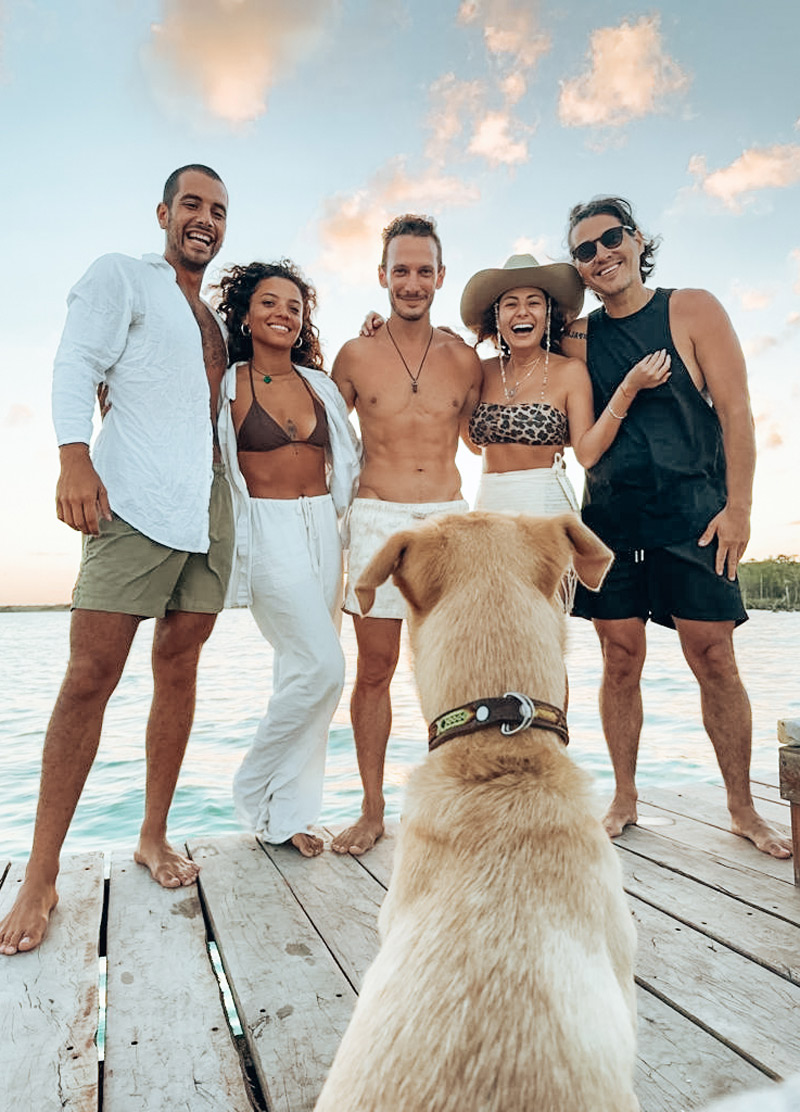 First day activities: beach and watersports!
Once you've settled into your Tulum accommodation, it's time to hit the beach! Playa Paraíso is the place to be, with crystal-clear waters and pristine sand. Relax under the sun, sip on a margarita, and take in the stunning views of the Caribbean Sea. For the adventurous, try snorkeling, paddleboarding, or even surfing. When hunger strikes, head to a beach club like La Zebra for delicious Mexican food, a lively atmosphere, and a prime beachfront location.
As the sun begins to set, head to the Tulum Ruins for a truly unforgettable view. These ancient Mayan ruins perched on a cliff overlooking the sea are the perfect backdrop for an epic sunset. Afterward, venture back into town to sample some of Tulum's world-renowned cuisine. Be sure to try cochinita pibil, a slow-roasted pork dish wrapped in banana leaves and cooked in a hole in the ground with achicote marinade and chilies.
Now it's time to hit the town! Tulum's nightlife scene is legendary, with bars and clubs to suit every taste. Some hotspots include Gitano, Papaya Playa Project, and Casa Jaguar. You can also enjoy a drink and stunning ocean views at one of the rooftop bars in the hotel zone. Don't worry, the party never stops in Tulum 😉
Day 2: Tulum Mayan ruins and swimming in cenotes
Kickstart your second day in Tulum with a wholesome breakfast at one of the many charming cafes dotting the town.
Once you've explored the ruins, hit the beach for some more sun-soaked adventure! While Playa Paraiso is a great option, you could opt for the more secluded beaches of Playa Pescadores or Playa Santa Fe. Take a boat trip and sail on the crystalline waters, or snorkel to spot majestic sea turtles. You could also head to Tulum's famed cenotes, like Gran Cenote or Dos Ojos, for a refreshing swim in their natural limestone sinkholes.
As evening approaches, wind down with some pool time and relaxation at your hotel. As the sun sets, head to the heart of Tulum for a night of bar-hopping and dancing. Popular spots like Batey Mojito & Guarapo Bar or Gitano beckon with their exotic drinks, delicious meals, and welcoming staff in a picturesque setting that feels straight out of a paradise dream.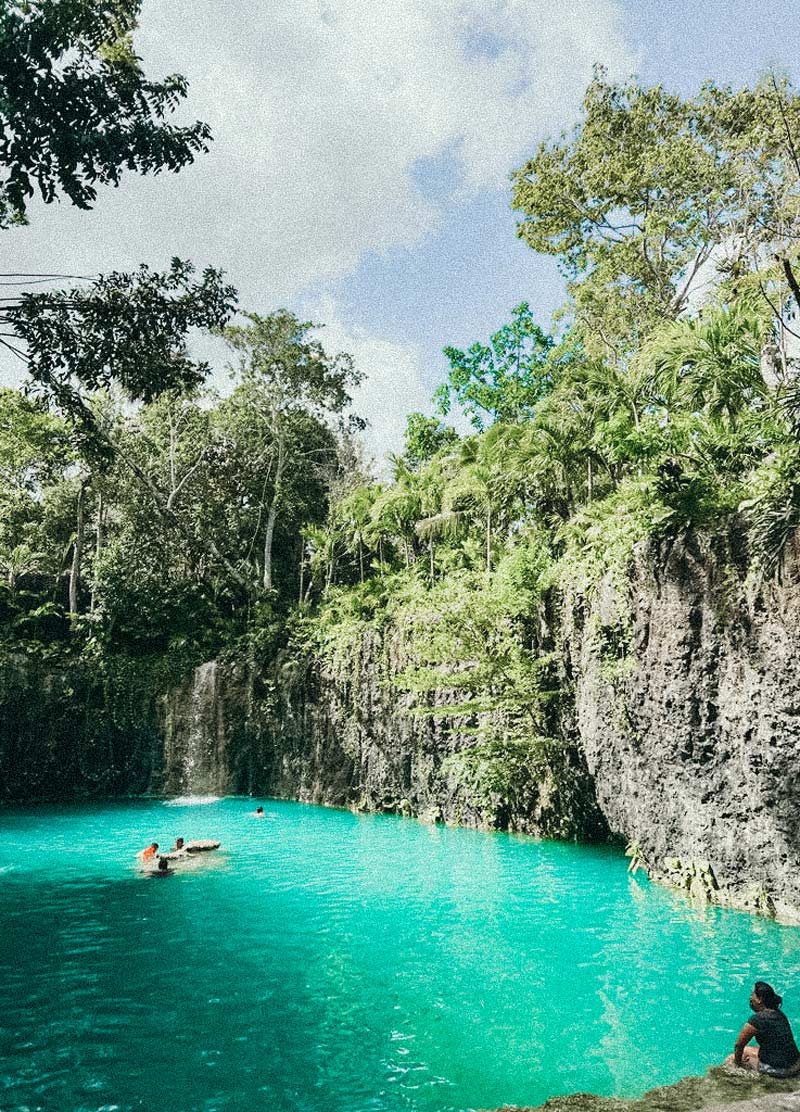 Day 3: restore your body with yoga, stroll in Cancun and fly back home
As your epic Tulum adventure comes to a close, take some time to rejuvenate and recharge with a refreshing yoga class or soothing spa treatment at one of Tulum's renowned wellness retreats. With a renewed sense of energy and relaxation, it's time to bid farewell to Tulum and head to the nearby city of Cancun for a change of pace.
Experience the vibrant culture and stunning scenery of Cancun by exploring the lively streets and indulging in some retail therapy at the luxurious La Isla Shopping Village. From high-end fashion boutiques to unique souvenir shops, there's something for everyone. Take a stroll through the iconic Hotel Zone and snap some envy-inducing photos at the picturesque spots along the way. As your journey comes to an end, make sure to give yourself enough time to navigate the bustling Cancun International Airport for a smooth and stress-free departure. Your Tulum bachelor party may be coming to an end, but the memories will last a lifetime.
Take Advantage Of Free Concierge Service
As excellent to explore Tulum and its surroundings alone, you may need help figuring out where to start. To make the most of your money and time, contact Virginia and Kelly - two incredible Mexican girls living in Tulum for more than 15 years. They're familiar with the ins & outs of the Tulum town and hotel zone like the back of their hand! 
Since we arrived in Tulum 2 years ago, many adventures wouldn't have been possible without their help - they know literally everybody in Tulum and can perfectly organize every moment of your stay. Get the best tables, skip queues and get on the guest list of the coolest places in Tulum - this's only the beginning! 
They are ready to offer you guys FREE concierge service in Tulum for the time of your stay: take advantage of it, contact them on Whatsapp and live the best experience!
Get FREE Concierge Service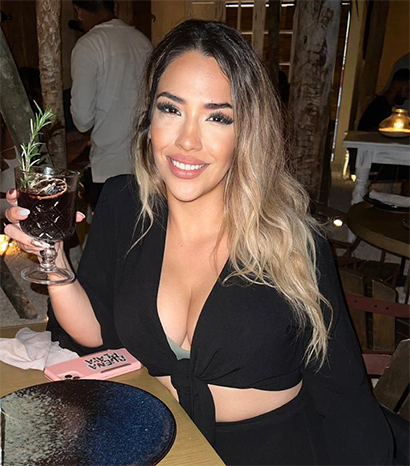 "Virginia Will Transform You In A Tulum Insider"
Exclusive Free Concierge Itinerary
Attention, guys! If our weekend itinerary didn't give you enough ideas, we have the ultimate itinerary for the perfect bachelor party in Tulum, crafted by our dear friends Virginia and Kelly, who offer top-notch concierge services in this paradise on Earth. They have been our go-to people since we arrived in Tulum, and we owe them for making our stay here unforgettable!
Are you ready for the best 4 days of your life in Tulum? The best part is that you won't have to lift a finger because Virginia and Kelly will take care of everything for you and your friends. But wait, if this itinerary doesn't suit your preferences, don't worry! You can contact Virginia on Whatsapp and request a personalized itinerary for free. Trust us; you'll thank us later!
Get ready to experience the perfect bachelor weekend in Tulum with the following itinerary.
Thursday to Sunday
DAY
TIME
ITINERARY
DETAILS
Thursday
2:00 PM
Airport Transfer
Private Airport Transfer
4:00 PM
Arrival to Tulum
Welcome drinks
5:00 PM
Lunch in the Villa
Ceviche bar
Pick up in the villa
Open Service for 6 hours
8:30 PM
Dinner
Illios
11:00 PM
Party
Vagalume
Friday
10:00 AM
Private Chef
Breakfast in the villa
12:00 PM
Tour
ATV + Zip line in cenotes with lunch in Buuts ha
Pick up in the villa
Open Service for 6 hours
8:30 PM
Dinner & Party
Gitano
Saturday
10:00 AM
Tour
Temazcal at the beach
1:00 PM
Beach Day
Lunch at Taboo
8:30 PM
Dinner
Rosa Negra
11:00 PM
Party
Papaya Playa
Sunday
10:00 AM
Brunch at the Villa
Mimosas and brunch
11:00 AM
1:00 PM
Private transfer
Create Your Own Bachelor Itinerary
Services To Upgrade Your Bachelor In Tulum
Looking for the ultimate bachelor party? Look no further than our angels Virginia and Kelly! They guarantee a non-stop adventure full of fun and excitement. And the best part? They've got exclusive services to make your bachelor one for the books. Some of them are:
Limo ride
Limo to villa transport
Van for luggages
Van with a driver Open service 12 hours
Grocery shopping
Bartender in-home
60min massage in-home
Temazcal
Atv + Zipline
Yachts
Other holistic activities
Don't settle for a mediocre bachelor, trust in Virginia and Kelly to make it absolutely amazing!
Get the perfect bachelor itinerary
As the weekend draws to a close, you'll look back on the unforgettable memories made with your best buds in one of the world's most epic destinations. Tulum has it all – from thrilling adventures to chill-out beach vibes, and an explosive nightlife that will make this bachelor party the ultimate bonding experience. It's no wonder why we choose it as our top pick for planning a bachelor or bachelorette party that will surpass all others. Your Tulum adventure will leave you with a lifetime of stories to tell and memories to cherish with your closest friends!
FAQ about bachelor weekend itinerary Tulum
Is it necessary to rent a car for a bachelor weekend in Tulum?
It's not necessary to rent a car as most activities and accommodations are within walking distance or easily accessible by taxi or bike. However, renting a car can provide more flexibility and allow for day trips to nearby attractions such as Mayan ruins or the cenotes!
What are some popular nightclubs and bars in Tulum for a bachelor party?
Popular nightclubs and bars include Gitano, Papaya Playa Project, Casa Jaguar, and various rooftop bars located in hotels.
What are some recommended beachfront hotels for a bachelor weekend in Tulum?
For a luxury option, the Beach Tulum Hotel has stunning views of the Caribbean Sea. For a more budget-friendly option, Hostel Che Tulum or Coco Tulum are great choices.
What are some popular activities to do during a bachelor weekend in Tulum?
Popular activities include lounging on the beach, trying watersports like snorkeling and paddleboarding, exploring the Tulum Ruins, indulging in local cuisine, and experiencing the vibrant nightlife.
What is the best time of year to plan a bachelor weekend in Tulum?
The best time to visit Tulum for a bachelor weekend is between November and April when the weather is sunny and dry, with temperatures ranging from 75-85°F (24-29°C).
Great, let's feature the "MYSTICAL SUNSET /OLIVER HUNTEMANN" event at Mia Restaurant & Beach Club in Tulum on Wednesday, 29 November 2023. Here's the HTML snippet for your event: ```html
👉 WEDNESDAY, Nov 29
MYSTICAL SUNSET /OLIVER HUNTEMANN 🌅
📍
Mia Restaurant & Beach Club, Tulum
💵
Tier 1 Tickets: Mex$ 660 (incl. fees), Final Tier: Mex$ 880 (incl. fees)
📩
Contact Virginia
here
to book a table
Join us for an unforgettable evening at Mystical Sunset with Oliver Huntemann. Contact Virginia here to book your table and be part of this magical night on the beach! 🎶🔥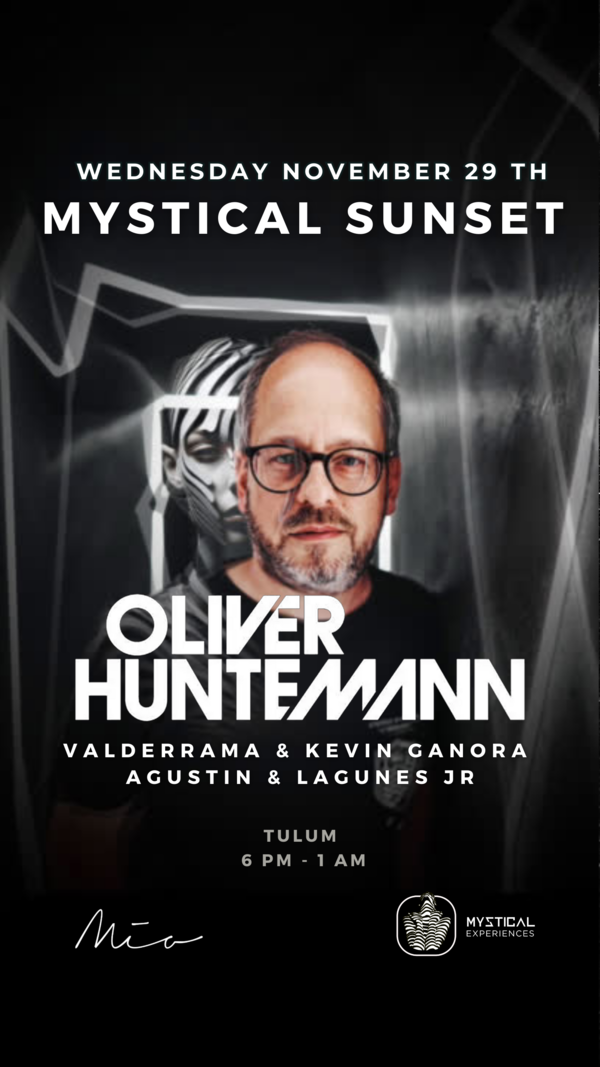 Top Parties and Club Events
23rd November - VAGALUME SESSIONS KEENE @VAGALUME
26th November - VAGALUME SUNDAZE MITA GAMI @VAGALUME
30th November - VAGALUME SESSIONS VALDOVINOS @VAGALUME
3rd December - VAGALUME SUNDAZE VALENTIN HUEDO @VAGALUME
7th December - VAGALUME SESSIONS MUSTAFA ISMAEEL @VAGALUME
30th December - PIKNIK POLO CORP & LEO LEONSKI @VAGALUME
31st December - NEW YEAR´S EVE @BAGATELLE TULUM
31st December - NYE PARTY 2024 @VAGALUME
13th March - LOCUS Tulum 2024