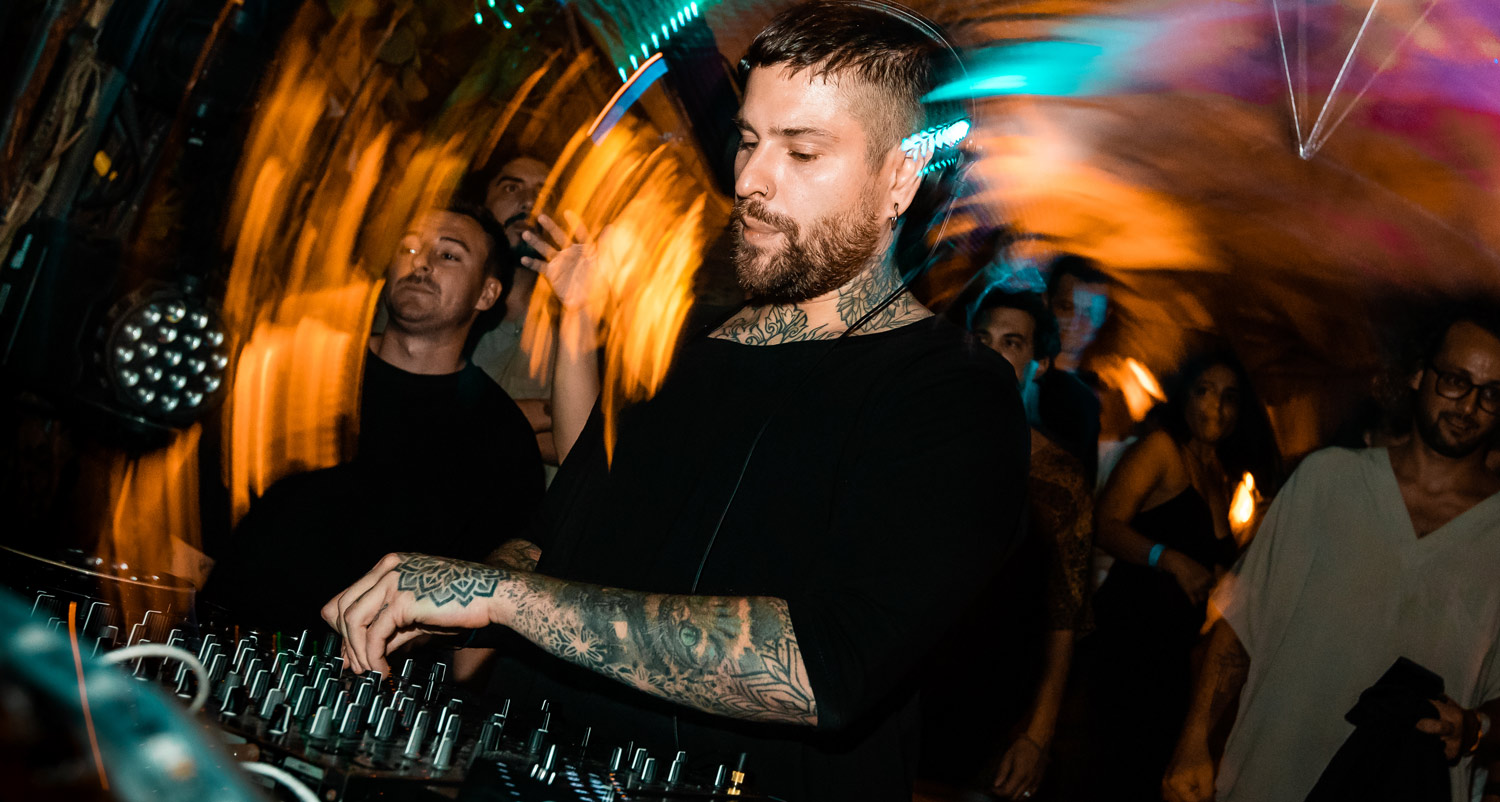 Vagalume Tulum NYE Party: How To Book Your Ticket
Welcome the beginning of a new era with an unforgettable festival at Vagalume Beach Club & Restaurant! For the upcoming nye 2023 celebration, Vagalume Tulum will take you on a remarkable music journey hosted by various renowned artists while dining on delicious Mexican-Caribbean food and drinks!
You like the photo above? We like it too! Matt – our talented friend and photographer took it while rocking Tulum nightlife. Check out his Instagram profile @msmthphotoand his website to book his talent for moments who you want to last forever during your trip to Tulum.
WHY CELEBRATE NYE AT VAGALUME TULUM?
Located on the beautiful strip of the Tulum hotel zone, this boho chic beach club and restaurant is a unique gathering place for the spiritual and conscious community. Especially to dine and party at Vagalume's various weekly events. 
However, the nye celebration in Vagalume is a special event, as it marks their 3rd anniversary! For this occasion, they will turn this beach club & restaurant into a nightclub hosted by renowned DJs such as Gheist, Human Arias, and Negrinm. 
Come and delight in their newest menu during the day, and watch the restaurant turn into a club at night. Experience the shift of the tranquil atmosphere to an extravagant music festival, lighted up with vibrant strobe lights, hip music, and people getting busy on the dance floor!
If you love rustic and bohemian-style events like this, take advantage of Vagalume's annual celebration and book your tickets down below!
EVENT DETAILS AND NYE CELEBRATION EXPERIENCE
Before you hop into booking your tickets, know that the doors will open at 8pm, the party starts at 10pm and ends at 3am. Vagalume also has a dress code for their guests to wear comfortable and elegant clothing with colors that symbolizes divinity; Gold and White. But let's find below how you can get your tickets at the best price!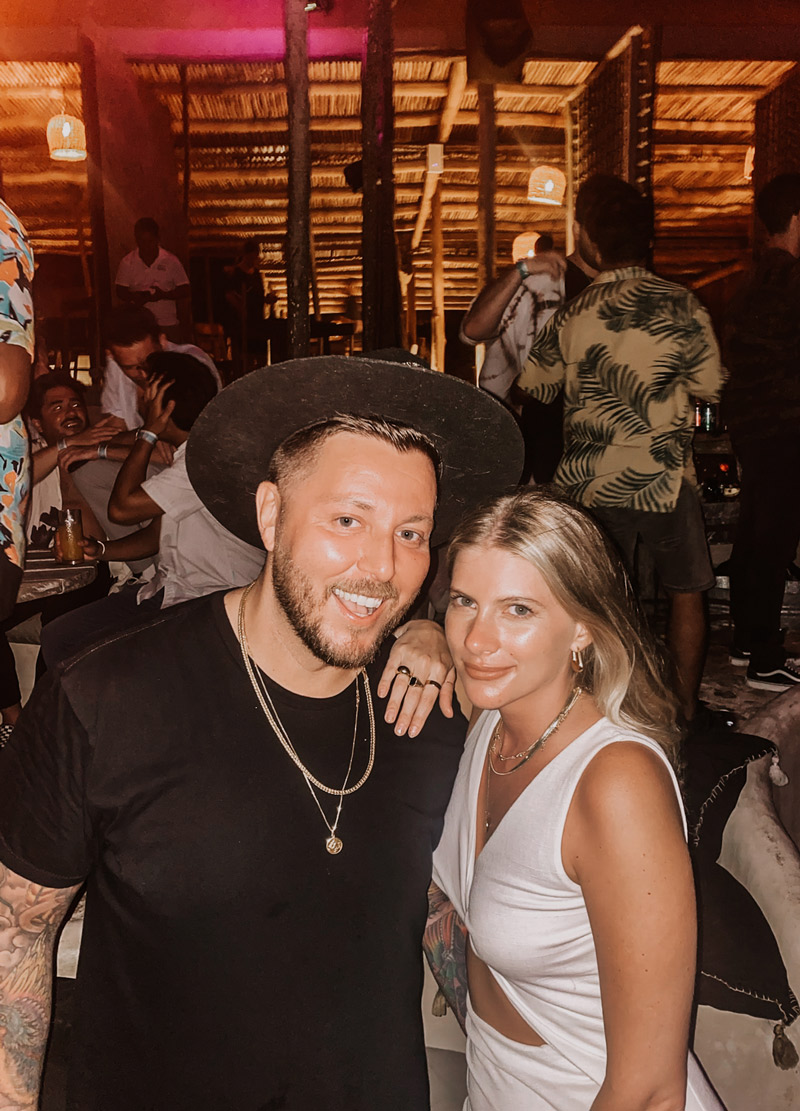 "Vagalume People!"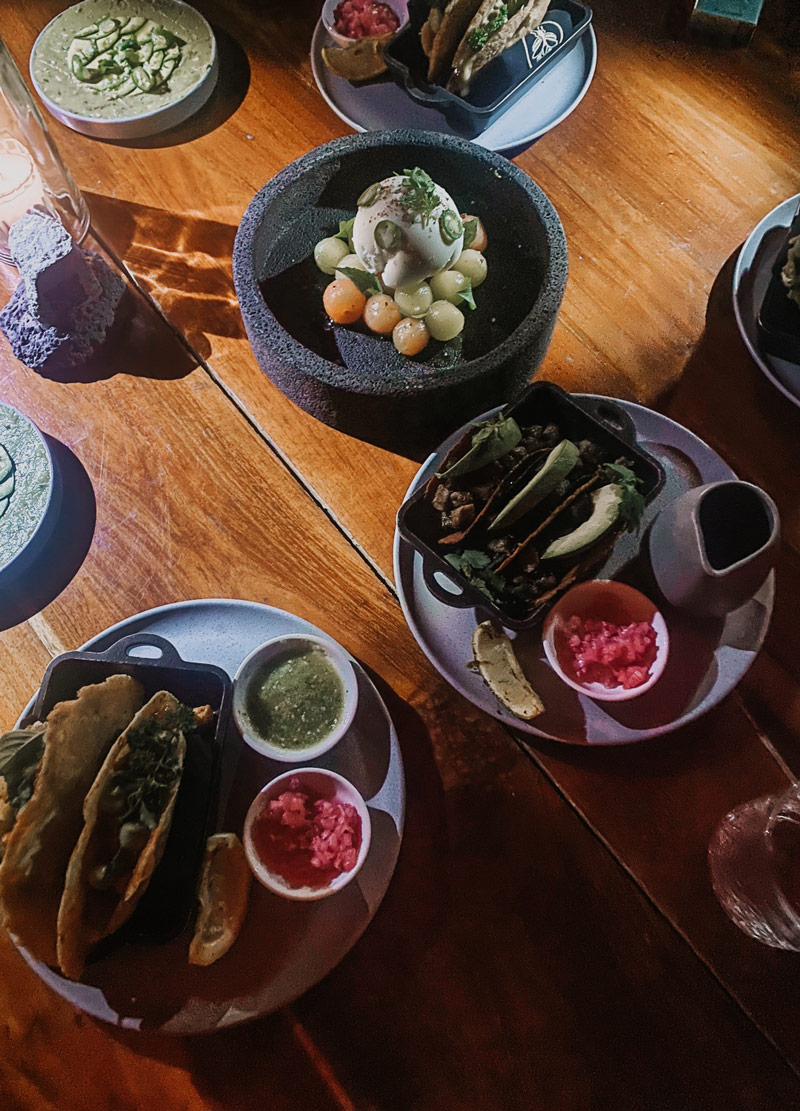 "Delicious NYE Dinner At Vagalume"
GET YOUR TICKETS TODAY: THE EARLIER, THE CHEAPER
Vagalume offers various options to book your tables beautifully arranged just for this special nye festival that includes bottle service. Reserve your spot based on the color code of seating and experience the best party Vagalume has for the night!
Price: 1,000 MXN (50USD) per person
Only covers the entrance fee, excluding the drinks, food, etc.
Price: 69,000 MXN (3,050 USD) for 10 people
*includes 15% service and consumption for drinks
The best place to be! You will be seated on the front row near the hip music and party zone. It is because the DJ booth is right In front of you, and you are also next to Vagalume beach bar.
Price: 57,500 MXN (2,925 USD) for 10 people
*includes 15% service and consumption for drinks
There are comfortable sofas and tables behind the DJ booth and near the beach bar. 
Price: 34,500 MXN (1,7545 USD) for 8 people
*Includes 15% service and 20,000 MXN worth of drinks
Seated comfortably on the beach, next to Vagalume restaurant and pool, facing towards the DJ booth. It's a special place, just a short distance from the hip music.
Price: 23,000 MXN (1,170 USD) for 6 people
*Includes 15% service and 15,000 MXN worth of drinks
Last on the list, snuggle under the cozy-boho shelter located furthest from the DJ booth. Nevertheless, the table offers an intimate experience and the best to chat with friends!
NYE DINNER AT VAGALUME RESTAURANT
Price: 5,175 MXN (263 USD) per person
Reserve a table at the Vagalume restaurant to delight in their delicious food and open bar from 8pm to 10pm while enjoying the party vibe.
Tulum's Hottest Event - Crypto Fest 2023
Spice up your vacation with a seductive blend of crypto expertise and Tulum's tropical beauty?
Tulum Crypto Fest 2023 is the perfect opportunity for you to immerse yourself in 4 days of active learning, socializing, and networking, all in the breathtaking backdrop of Tulum. Join other like-minded individuals and gain insights from over 30 renowned speakers on the latest blockchain technologies, AI, tokenized real estate, and more. Participate in engaging workshops and a thrilling hackathon, pushing the boundaries of what's possible in today's technological landscape.
Experience the perfect blend of cutting-edge innovation and Tulum's vibrant expat community. Be inspired by witnessing groundbreaking projects at the captivating Whale Tank pitching session and forge invaluable connections with thought leaders from around the world, all while enjoying the unique charm of Tulum.
Register now to secure your spot and access exclusive discounts before they're gone!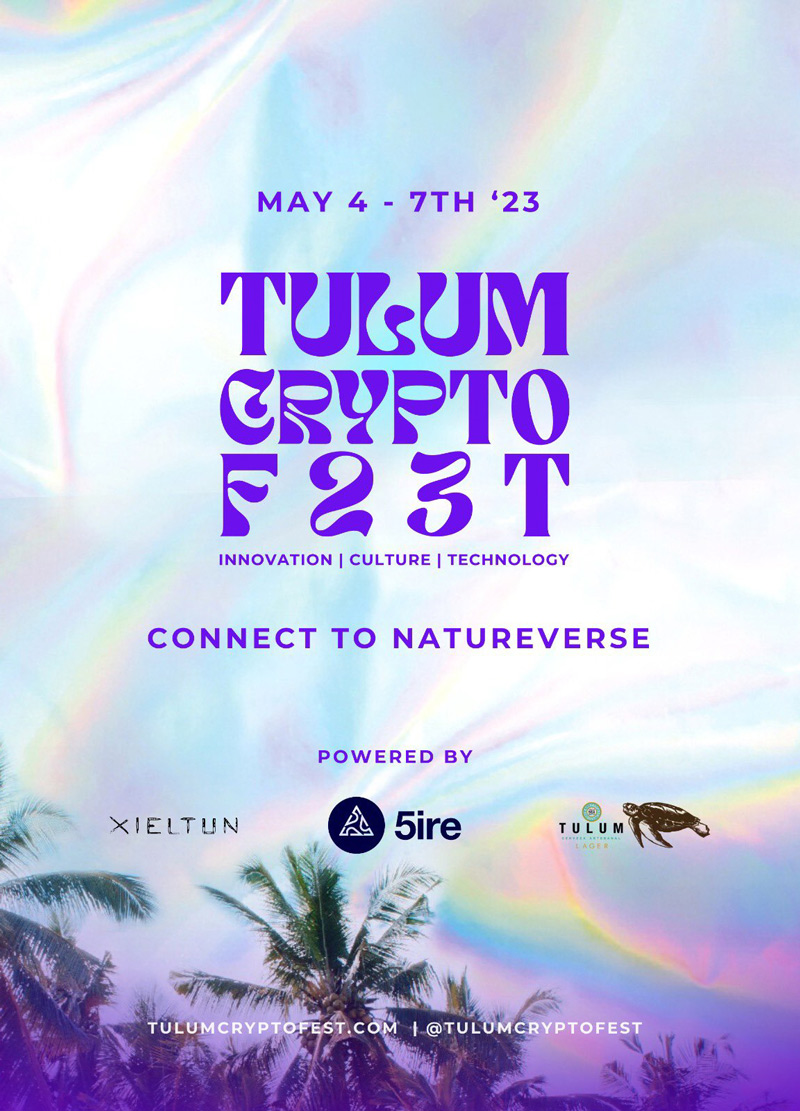 Secure Your Spot HERE
Use the promo code WELCOMETCF to receive a 20% discount on your ticket purchase.
Hurry – spots are filling up fast! 🙀 We can't wait to see you there!
Best upcoming parties in Tulum
❤️❤️❤️27th/30th April - PHILIA ART AND MUSIC WEEKEND @Papaya Playa Project❤️❤️❤️
28th March - S I N N E R Present: CRISTOPH @Vagalume
30th March - ELECTRONIC ELEMENTS @MIA TULUM
30th March - VAGALUME SESSIONS SOUND OF RITUALS @VAGALUME
30th March - POPOF @BONBONNIERE TULUM
31st March - TEN IBIZA @VAGALUME
1st April - BONOBO @Papaya Playa Project
1st April - HANNAH WANTS @BONBONNIERE TULUM
2nd April - VAGALUME SUNDAZE ROY ROSENFELD @VAGALUME
6th April - TOM & COLLINS @BONBONNIERE TULUM
8th April - PIKNIK @VAGALUME
8th April - THE FULL MOON @Papaya Playa Project
15th April - SIGNATURE @Papaya Playa Project
15th April - NIC FANCIULLI @BONBONNIERE TULUM
16th April - ANCESTRAL SOUL @BONBONNIERE TULUM
21st April - NICO DE ANDREA @BONBONNIERE TULUM
22nd April - STARVAULT @Papaya Playa Project
27th - 30th April - PHILIA ART AND MUSIC WEEKEND @Papaya Playa Project
4th May - Tulum Crypto Fest 2023 @Papaya Playa Project
6th May - THE FULL MOON @Papaya Playa Project
13th May - STARVAULT @Papaya Playa Project
20th May - ASTROBEAT @Papaya Playa Project