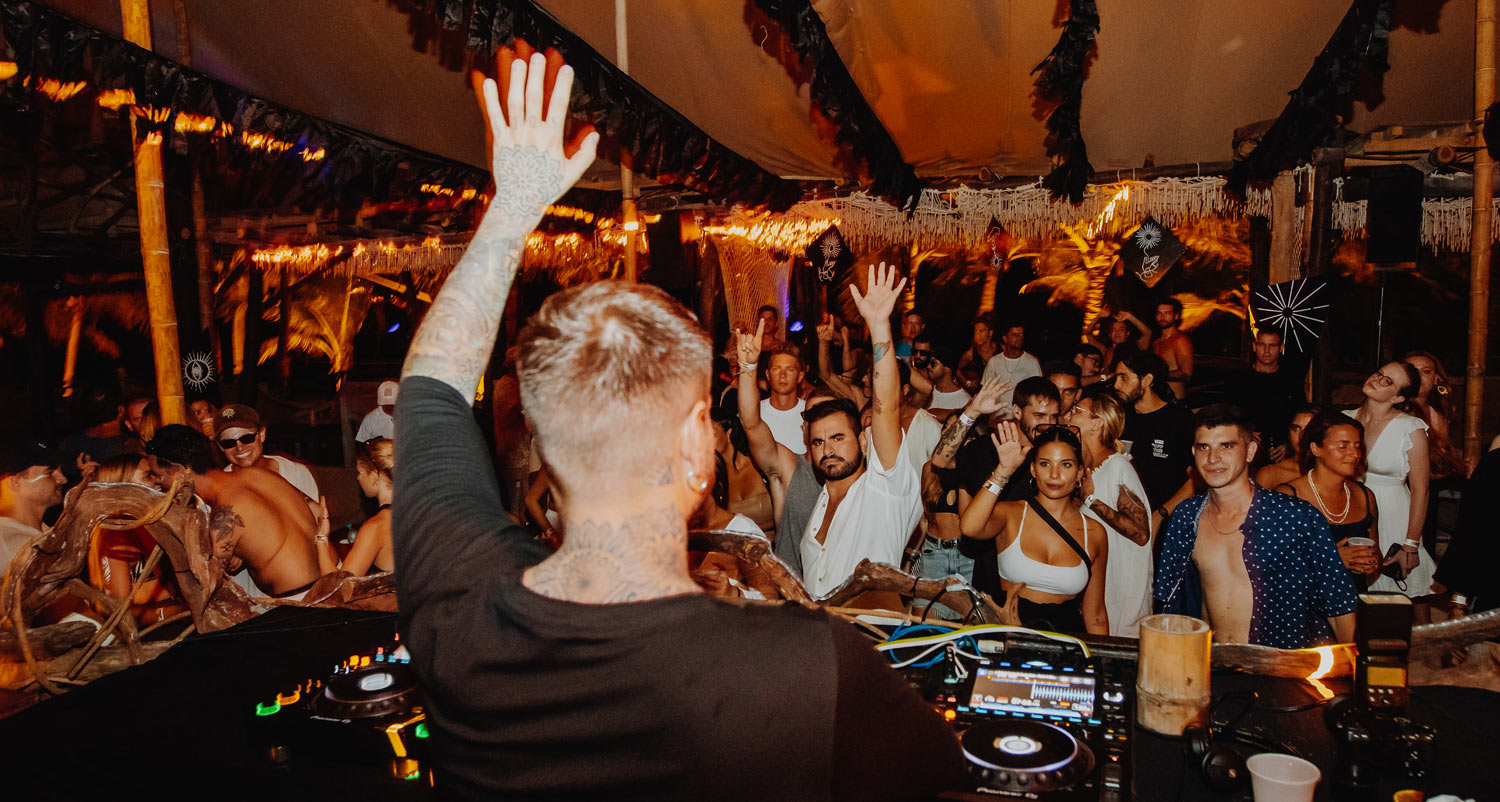 Mia Tulum NYE Celebration 2023: Important Info
End the year 2022 with a grand celebration, party, and food at the popular Mía Restaurant & Beach Club Tulum! Located in the Tulum hotel zone, Mía offers you a remarkable new year's eve event to experience an unforgettable night barefoot in beach sent with renowned DJs, delicious Mexican cuisine, and live performances. Look no further and join the celebration!
GREAT THINGS ABOUT MIA RESTAURANT & BEACH CLUB
Mía Restaurant & Beach Club Tulum is the best place you want to experience the beautiful beach of Riviera Maya and the calm Caribbean ocean. It is the perfect place to enjoy a relaxing time on the beach during the day and an extravagant party at night!
Besides the NYE party, this beach restaurant & club is popular for three things; elegant ambiance for a soiree, delicious food, and wine selection. Kicking off with their luxury menu offers contemporary Mexican cuisine culinary experience with an international touch that will blast away your taste buds. While their wine cellar boasts 300 labels from 12 different parts of the world, all in one place, right on the bohemian beach of Tulum.
EVENT DETAILS AND NYE CELEBRATION EXPERIENCE
If you plan to travel to Tulum for Dec and Jan, you will want to check out Mia's 2023 new year event! Where only great time awaits you.
The nye party and celebration will begin at 8pm. As you walk the artsy entrance and plant your feet on the sand, tribal electronic beats and acoustic rhythms will take you on a multi-sensory sound journey.
The atmosphere is a work of art, with vibrant soft hues and colorful strobe lights enchanting the night. You will be amazed by the beauty! 
Now, their restaurant and bar can serve you superb Mexican food and drinks if you're hungry. But also keep looking out for live performances, and you must try their art of body painting. It's so much fun! 
Before the time ticks, countdown the last moment of the year in the hip ambiance of the NYE celebration. Hosted by renowned DJs such as Joeski, Sean Doron, and especially Frank Wah will be playing his signature album, "This Is SHÈN".
Afterward, enjoy the best vibe in Tulum and party till the next day! But let's check out here below how you can buy your ticket taking advantage of the early bird rates!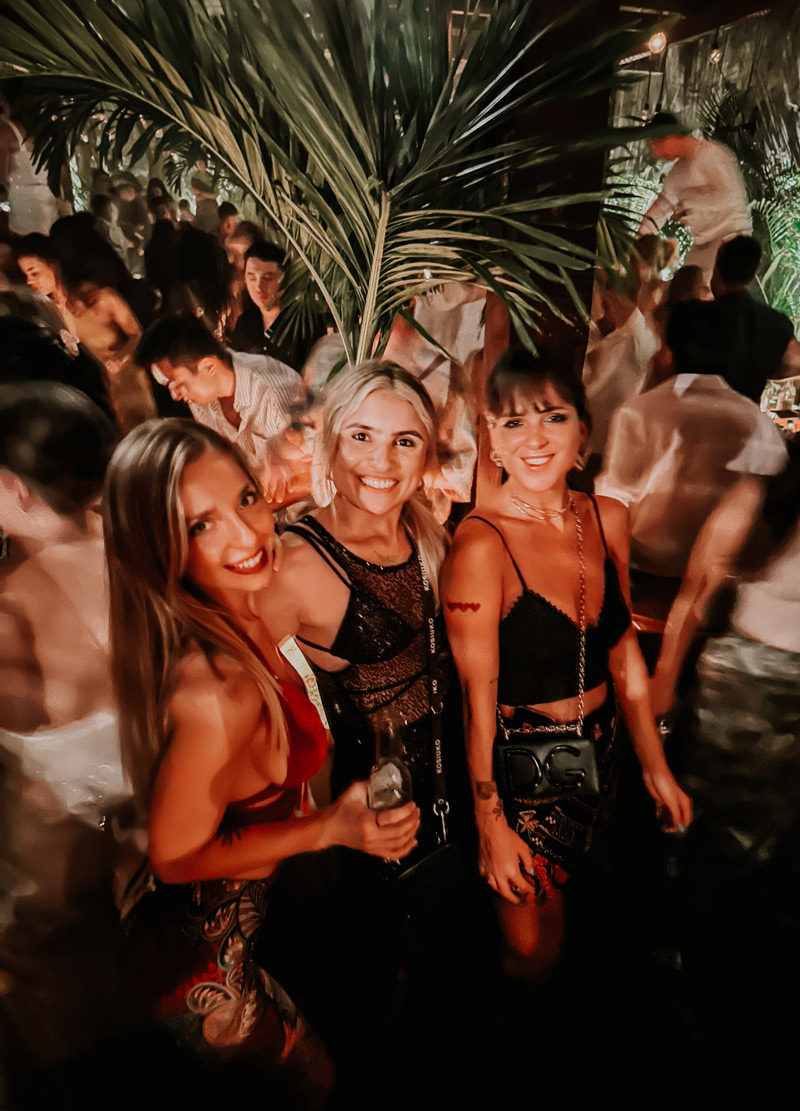 "We Love The Food At MIA Tulum!"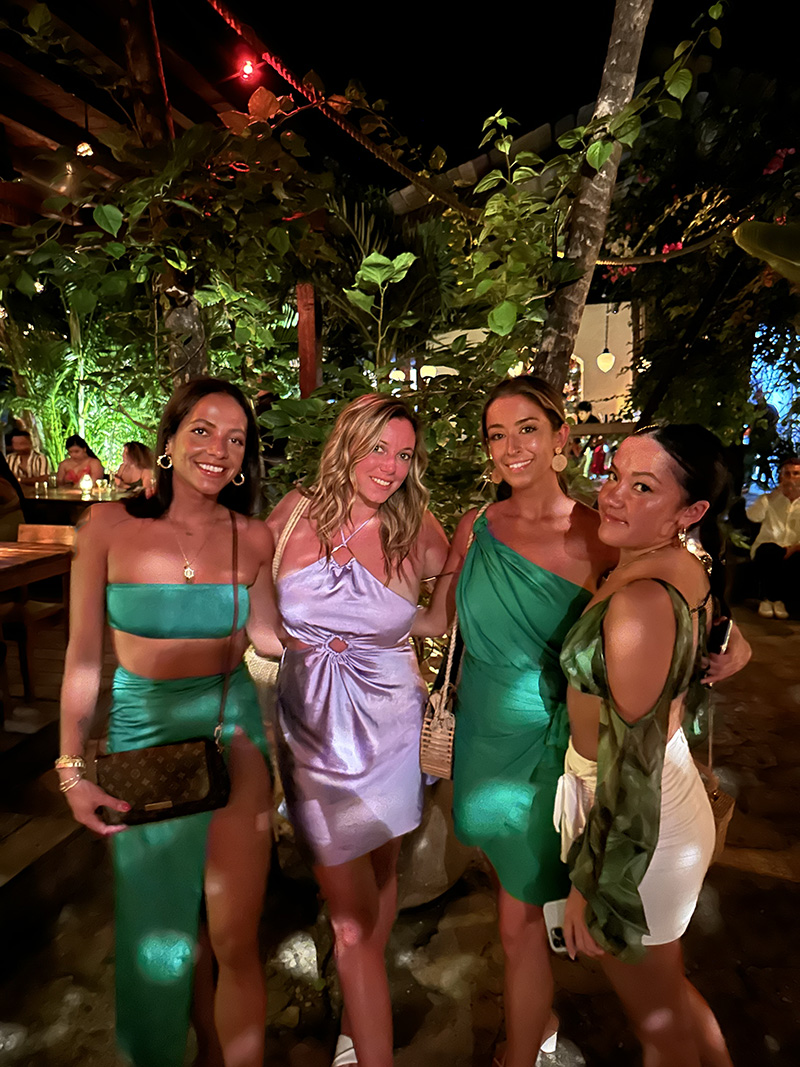 "Great Place With Great Friends"
GET YOUR TICKETS TODAY: THE EARLIER, THE CHEAPER
For this upcoming new year's eve in Dec, Mia Restaurant & Beach Club Tulum offers various tickets you can book today. It is best to buy the tickets earlier to not miss the chance to select their early bird prices. Be part of Mia NYE celebration and book your tickets here today – and remember –  first come, first served.
EARLY BIRD

2,300 MXN (115 USD) includes entrance fee and 2 drinks
TIER 1 

3,450 MXN (173 USD) includes entrance fee and 2 drinks
FINAL TIER

4,600 MXN (230 USD) includes entrance fee and 2 drinks
3 COURSE DINNER

6pm to 8:30pm

For 4,025 MXN (201 USD) includes a pre-fixed menu, two drinks, and the event club party

Food includes appetizers, main dishes, and desserts 
4 COURSE DINNER

9pm

5,750 MXN (288 USD) includes a pre-fixed menu, two drinks, and the event club party

Food includes hors d'oeuvre (starter bites), appetizers, main dishes, and desserts
Note: Prices include a 15% service charge, and booked tickets are non-refundable to cancellations or no-shows
Book The Last Tickets Here
TIPS YOU MUST KNOW For NYE Celebration 2023
Here are some great tips to help you prepare and travel to the new year party.
Travel to the hotel zone during the day. Best to find parking before the afternoon.

Wear something comfortable and elegant because you want to experience their art of body painting.
Tulum's Hottest Event - Crypto Fest 2023
Spice up your vacation with a seductive blend of crypto expertise and Tulum's tropical beauty?
Tulum Crypto Fest 2023 is the perfect opportunity for you to immerse yourself in 4 days of active learning, socializing, and networking, all in the breathtaking backdrop of Tulum. Join other like-minded individuals and gain insights from over 30 renowned speakers on the latest blockchain technologies, AI, tokenized real estate, and more. Participate in engaging workshops and a thrilling hackathon, pushing the boundaries of what's possible in today's technological landscape.
Experience the perfect blend of cutting-edge innovation and Tulum's vibrant expat community. Be inspired by witnessing groundbreaking projects at the captivating Whale Tank pitching session and forge invaluable connections with thought leaders from around the world, all while enjoying the unique charm of Tulum.
Register now to secure your spot and access exclusive discounts before they're gone!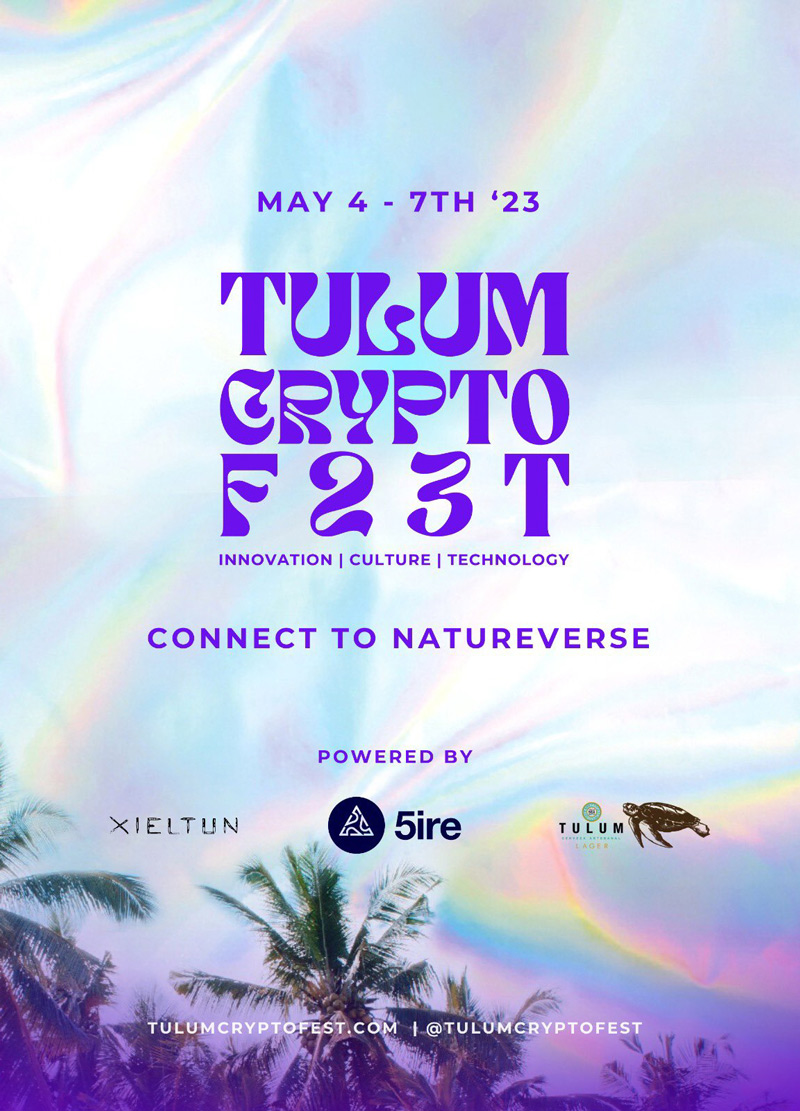 Secure Your Spot HERE
Use the promo code WELCOMETCF to receive a 20% discount on your ticket purchase.
Hurry – spots are filling up fast! 🙀 We can't wait to see you there!
Best upcoming parties in Tulum
❤️❤️❤️27th/30th April - PHILIA ART AND MUSIC WEEKEND @Papaya Playa Project❤️❤️❤️
28th March - S I N N E R Present: CRISTOPH @Vagalume
30th March - ELECTRONIC ELEMENTS @MIA TULUM
30th March - VAGALUME SESSIONS SOUND OF RITUALS @VAGALUME
30th March - POPOF @BONBONNIERE TULUM
31st March - TEN IBIZA @VAGALUME
1st April - BONOBO @Papaya Playa Project
1st April - HANNAH WANTS @BONBONNIERE TULUM
2nd April - VAGALUME SUNDAZE ROY ROSENFELD @VAGALUME
6th April - TOM & COLLINS @BONBONNIERE TULUM
8th April - PIKNIK @VAGALUME
8th April - THE FULL MOON @Papaya Playa Project
15th April - SIGNATURE @Papaya Playa Project
15th April - NIC FANCIULLI @BONBONNIERE TULUM
16th April - ANCESTRAL SOUL @BONBONNIERE TULUM
21st April - NICO DE ANDREA @BONBONNIERE TULUM
22nd April - STARVAULT @Papaya Playa Project
27th - 30th April - PHILIA ART AND MUSIC WEEKEND @Papaya Playa Project
4th May - Tulum Crypto Fest 2023 @Papaya Playa Project
6th May - THE FULL MOON @Papaya Playa Project
13th May - STARVAULT @Papaya Playa Project
20th May - ASTROBEAT @Papaya Playa Project