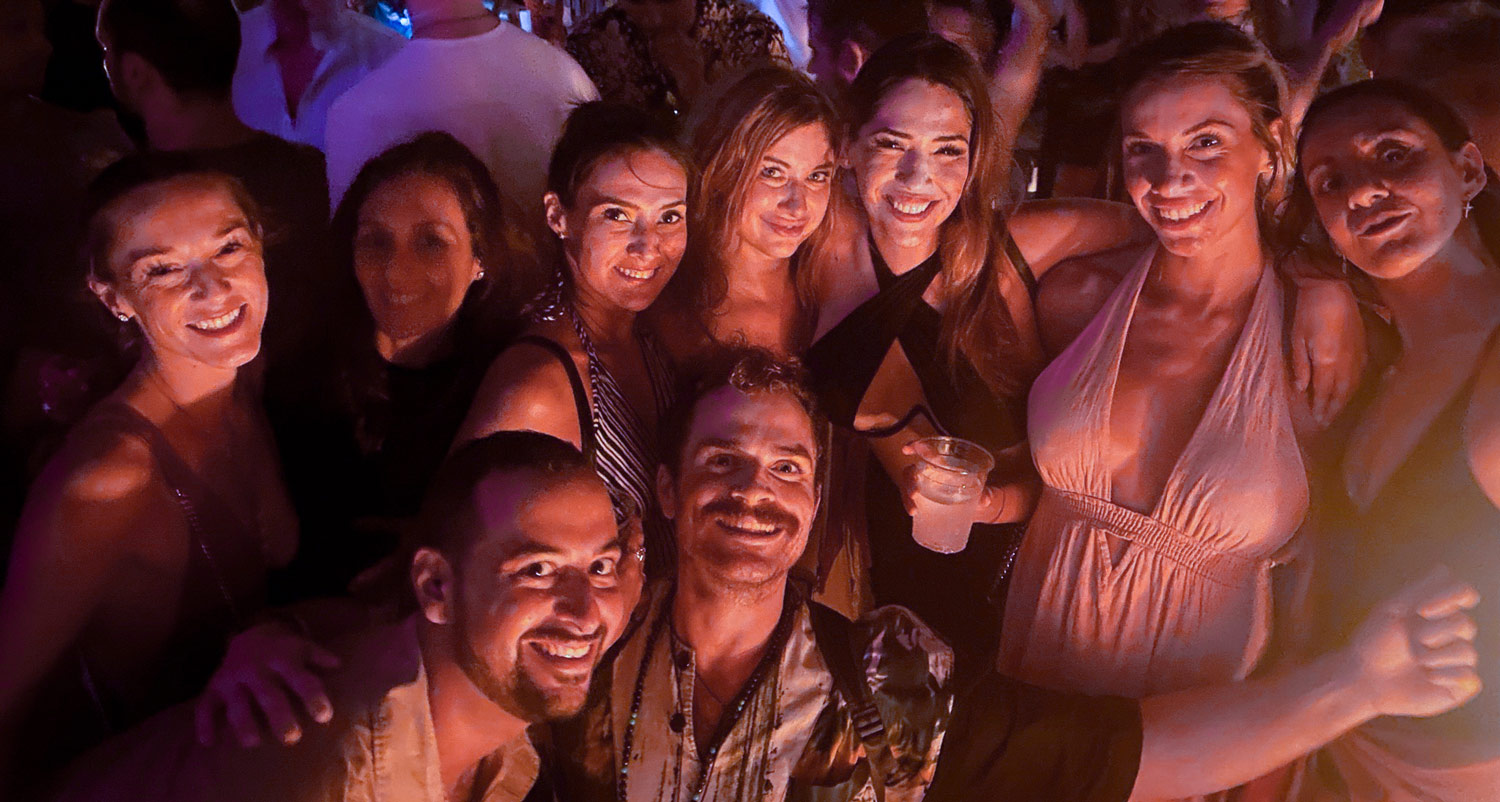 Papaya Playa Project New Year's Eve Party 2023: All You Need To Know
Savor every last moment of 2022 in Tulum by enjoying a sophisticated culinary experience, breathtaking music journey, and amazing dance party only at Papaya Playa Project! 
Welcoming the new year, Papaya Playa Project presents AGEOF NEW YEAR'S EVE. An annual event that offers guests a culinary delight prepared by renowned guest chefs, enchanting music journeys played by famous producers, and a transcendental party experience!
You'll need a secret code to book and access the event of Papaya Playa Project NYE 2023 – but wait, we got it for you guys and we'll share it in the next paragraph to make you save time and access to the most extraordinary event in Tulum!
Papaya Playa Project: All the nye EVENTS HAPPENING THROUGH THE NIGHT - Goldcap
As you set foot on the beach and pass the gates, you are served a welcoming cocktail drink, spectacular live performances greeting your arrival, and later the finest culinary experience all over Tulum awaits! Afterward is where the fun begins.
At 10 pm, they began their Music Journey presented by renowned artists: Goldcap, Sainte Vie, Niki Sadeki, and more. Prepare to let the immersive journey transcend your senses with its hip electronic melodies to the deep house tunes! 
While the music plays, it's time to explore the beach hotel, enjoy the atmospheric view, and party with other like-minded guests until you all gather on the beach to count down the last few seconds of 2022 together. This emotional moment is where we all share our tears, laughter, and joy and cherish the end of the year in harmony.
Ready to book your ticket? The secret code you will have to insert is AgeofReconnection. Take advantage of it and book your entrance to celebrate NYE 2023 at Papaya Playa Project!
TYPE OF TICKETS OFFERED AND DEALS Of Nye 2023
Here are the two types of tickets Papaya Playa Project offers to all guests: Dinner Tickets where you'll be able to enjoy fine dining in a unique environment, accompanied by a touching music journey; and NYE Tickets which include the music journey and the NYE ceremony, but without the dinner. 
We attended different events with dinner at Papaya Playa Project and wow – guys that was some real good food. Honestly, instead of attending thousands of events in Tulum, going to one and having the full experience is really worth it. Especially if we are talking about New Year's Eve 2023! 
To be able to do so, you have to book your ticket in advance because Papaya Playa Project is one of the most famous venues for parties and special events in the Tulum Beach zone. So, reserve your tickets and start the countdown – what's more exciting than waiting for something you know will be great?
Take advantage here of the early bird rate – first come, first served: assure yourself the best price before it's too late!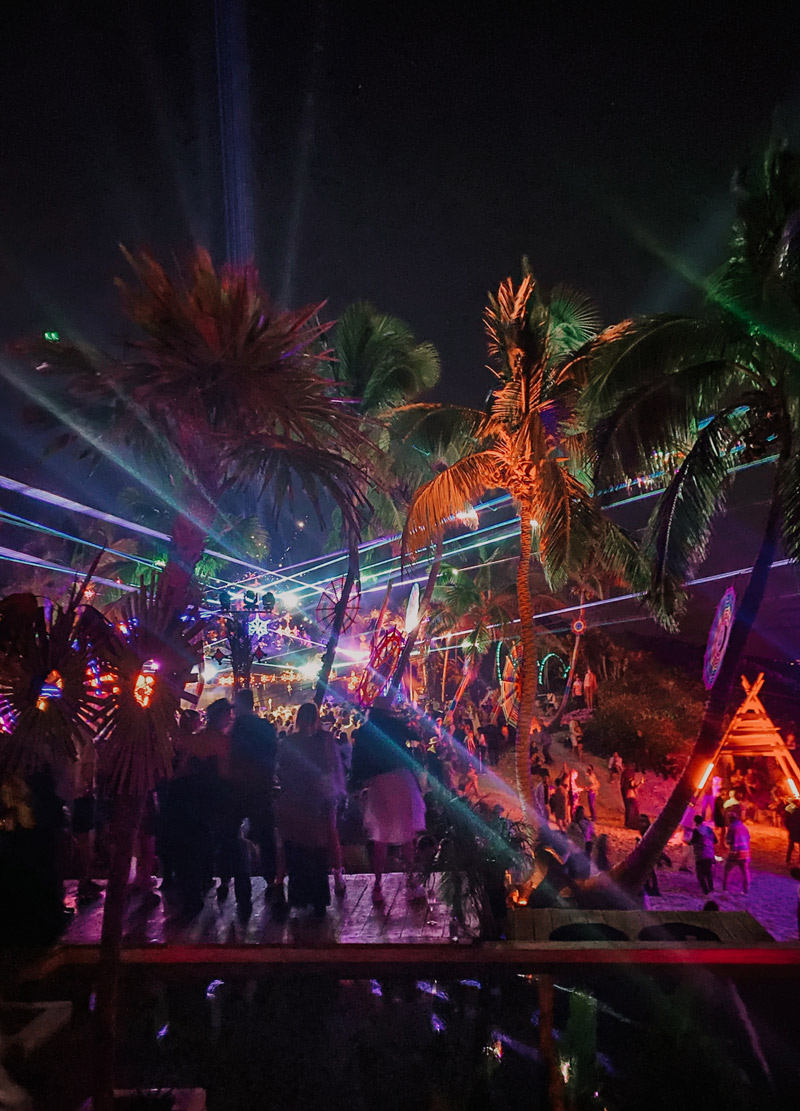 "Lights, Palm Trees And Great Music"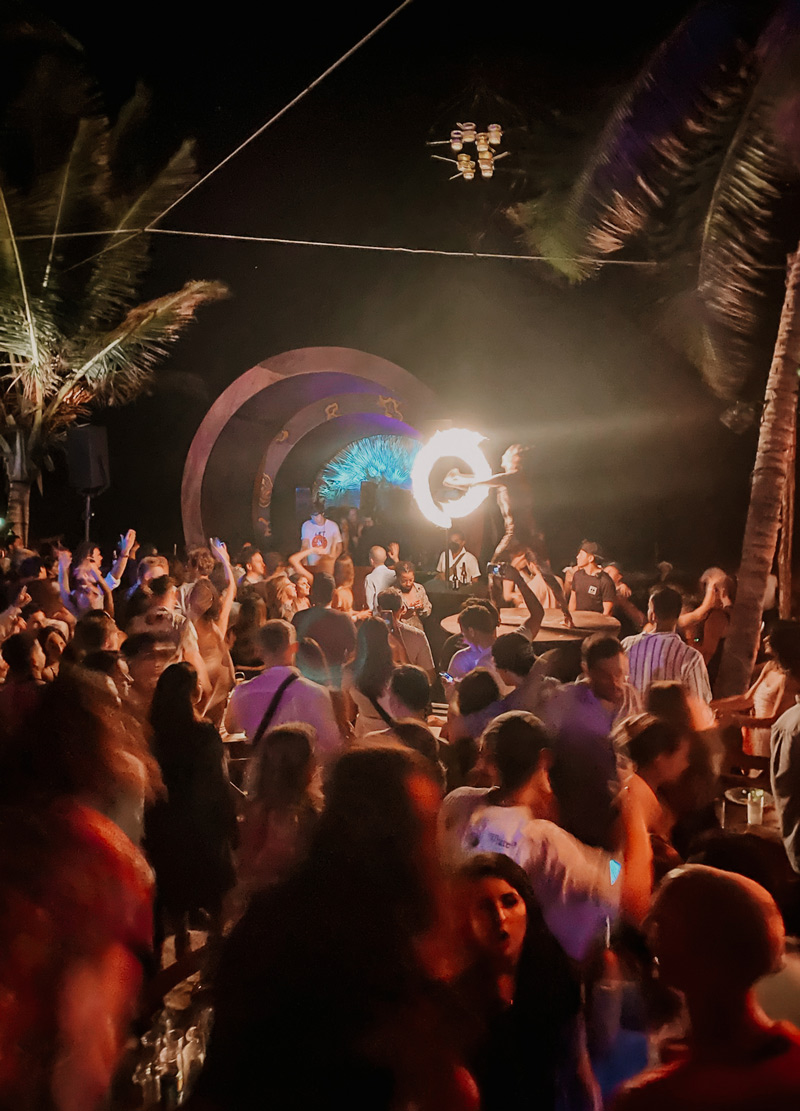 "Welcome 2023 With Incredible Shows"
Papaya Playa Project NYE DINNER TICKETS
Includes: Welcoming cocktails, Dinner, NYE ceremony, Music journey.
Doors open: 6:30PM – 7:30PM
Price: 460 USD/person (15% service included)
This ticket offers a complete experience of the Papaya Playa Project new year celebration 2023! You will receive a great welcoming cocktail to settle while exploring the various amazing performances throughout the beach property!
Once at your table, friendly staff will serve you delicious food and drinks to fuel the body. Be sure to arrive before 8 pm, or you will miss your dinner. Afterward, gather on the beach to delight in the ceremony, party, and enjoy the fantastic atmosphere!
Papaya Playa Project NYE TICKETS
Includes: Only music journey and NYE ceremony (No dinner).
Door open: 10PM
On the other hand, this ticket only opens at 10pm, just in time for the musical journey and NYE ceremony. Undoubtedly, you will still have a terrific experience from the parties, the various events, and the ambiance.
Furthermore, you may make an additional booking for a table for the musical journey that includes food and drinks. The VIP table prices are plus a 15% service fee.
Book A Car At The Best Car Rental In Tulum
We were planning some trips in Yucatan to explore cenotes and we desperately needed a car! It's not always easy to find the best deal and moreover - not to get scammed. We ran into Renata, a really kind girl, during a yoga session in La Veleta. That's how we found out Renata is renting cars and her business is really cool.
After seeing her bran new cars, we saw the super convenient prices she was applying and we decided to try her service out. We had an incredible experience - transparency, no need for deposit on our credit card, a lot of flexibility and kindness - in a nutshell: we loved our experience at BGH Car Rental and we can't recommend you any better company in Tulum especially during high season when the car rental market goes wild.
Rent a car at 40 usd per day with full coverage insurance and unlimited kilometrage today!
Book Your Car At The Best Price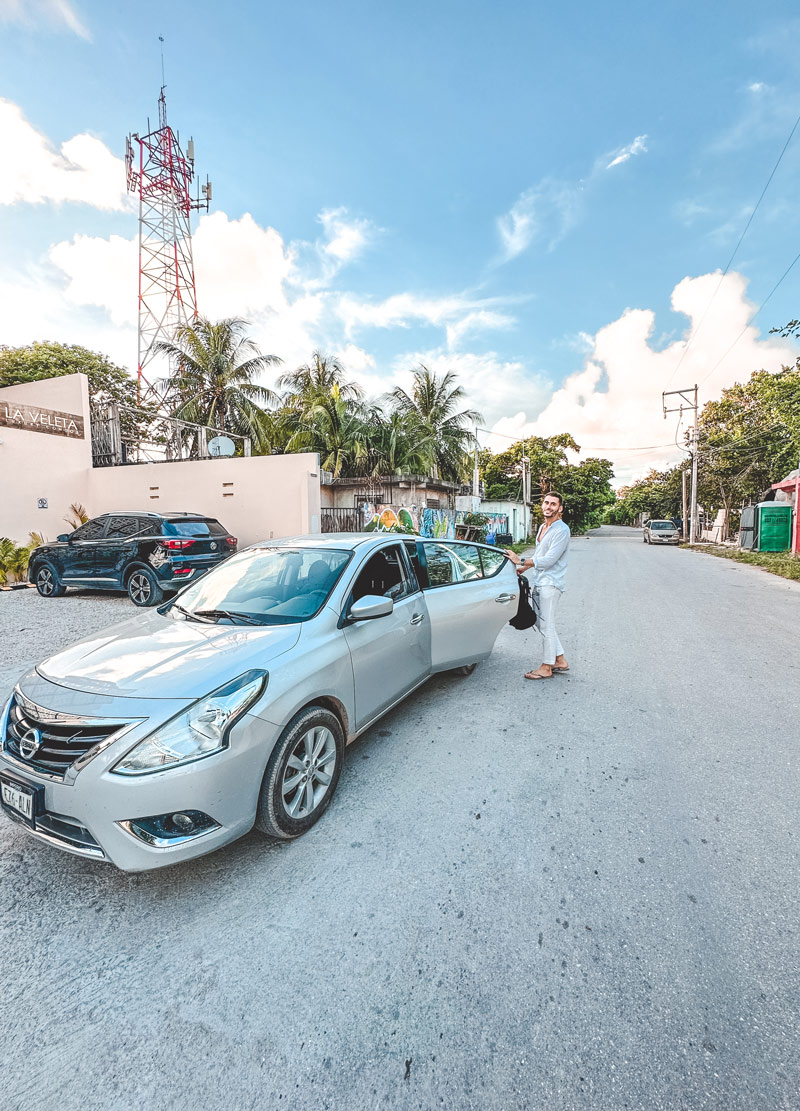 "Nissan Versa Was Perfect For Us"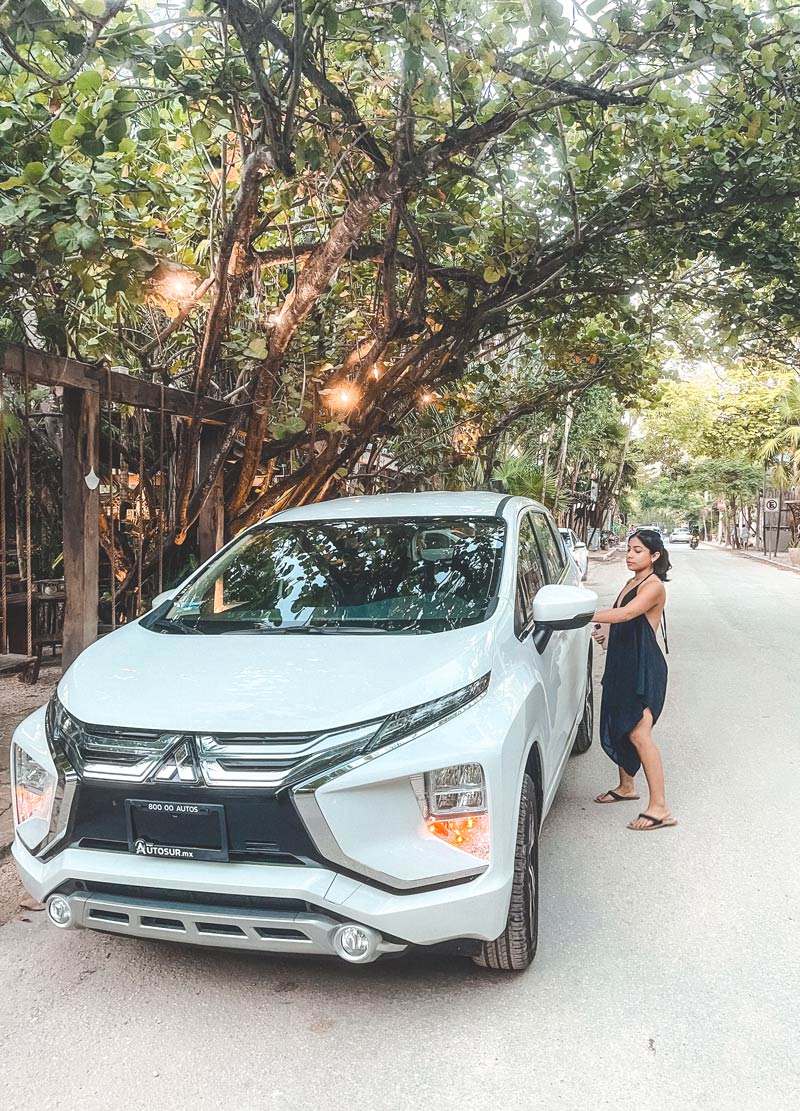 "Xpander Is The Best Car For Day Trips"
TIPS YOU MUST KNOW For NYE Celebration 2023
Things you should know before arriving at the Papaya Playa Project and its events.
Best to travel to the hotel zone in the afternoon, before the event, for parking.

Booking a room and staying at Papaya Playa Project offers guests special prices for their events.

View the list of prohibited items for a smoother entry.
Tulum's Hottest Event - Crypto Fest 2023
Spice up your vacation with a seductive blend of crypto expertise and Tulum's tropical beauty?
Tulum Crypto Fest 2023 is the perfect opportunity for you to immerse yourself in 4 days of active learning, socializing, and networking, all in the breathtaking backdrop of Tulum. Join other like-minded individuals and gain insights from over 30 renowned speakers on the latest blockchain technologies, AI, tokenized real estate, and more. Participate in engaging workshops and a thrilling hackathon, pushing the boundaries of what's possible in today's technological landscape.
Experience the perfect blend of cutting-edge innovation and Tulum's vibrant expat community. Be inspired by witnessing groundbreaking projects at the captivating Whale Tank pitching session and forge invaluable connections with thought leaders from around the world, all while enjoying the unique charm of Tulum.
Register now to secure your spot and access exclusive discounts before they're gone!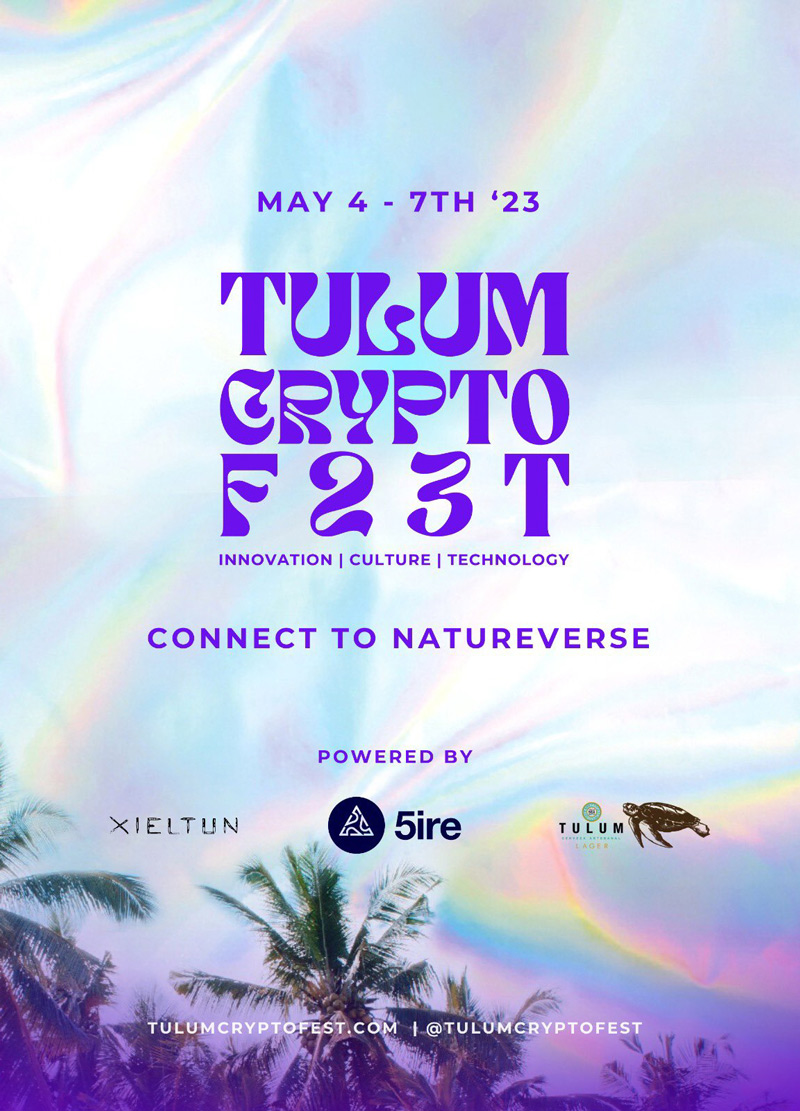 Secure Your Spot HERE
Use the promo code WELCOMETCF to receive a 20% discount on your ticket purchase.
Hurry – spots are filling up fast! 🙀 We can't wait to see you there!
Best upcoming parties in Tulum
❤️❤️❤️27th/30th April - PHILIA ART AND MUSIC WEEKEND @Papaya Playa Project❤️❤️❤️
28th March - S I N N E R Present: CRISTOPH @Vagalume
30th March - ELECTRONIC ELEMENTS @MIA TULUM
30th March - VAGALUME SESSIONS SOUND OF RITUALS @VAGALUME
30th March - POPOF @BONBONNIERE TULUM
31st March - TEN IBIZA @VAGALUME
1st April - BONOBO @Papaya Playa Project
1st April - HANNAH WANTS @BONBONNIERE TULUM
2nd April - VAGALUME SUNDAZE ROY ROSENFELD @VAGALUME
6th April - TOM & COLLINS @BONBONNIERE TULUM
8th April - PIKNIK @VAGALUME
8th April - THE FULL MOON @Papaya Playa Project
15th April - SIGNATURE @Papaya Playa Project
15th April - NIC FANCIULLI @BONBONNIERE TULUM
16th April - ANCESTRAL SOUL @BONBONNIERE TULUM
21st April - NICO DE ANDREA @BONBONNIERE TULUM
22nd April - STARVAULT @Papaya Playa Project
27th - 30th April - PHILIA ART AND MUSIC WEEKEND @Papaya Playa Project
4th May - Tulum Crypto Fest 2023 @Papaya Playa Project
6th May - THE FULL MOON @Papaya Playa Project
13th May - STARVAULT @Papaya Playa Project
20th May - ASTROBEAT @Papaya Playa Project