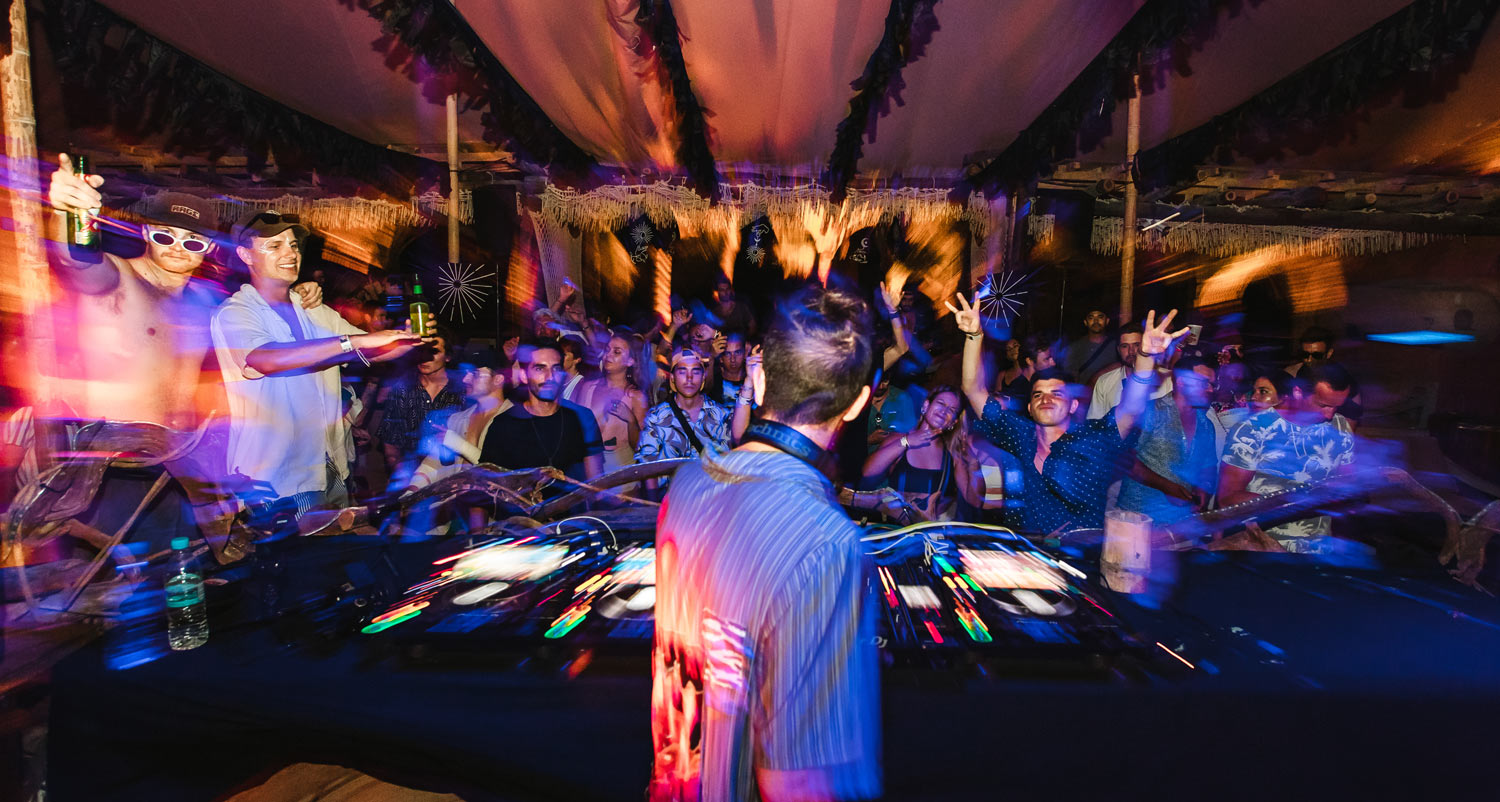 Bagatelle Tulum NYE 2023: Dinner And Party Tickets
Celebrate the new year in Tulum with elegance and luxury by popping champagne, dining sophisticated cuisine, and partying on the beach like there's no tomorrow!
Presenting, Studio 54 NYE, Bagatelle Beach Restaurant is where you want to experience a happy new year immersed in the dashing French culture. Only in this annual event Bagatelle will offer their fanciest dinner experience, exquisite champagnes, live music, and parties in vogue!
With limited seats available, book and secure your table today! Click the button down below to be between the first to reserve a seat, or check more important info about the event down below! 
You don't want to miss the best spot and view of the beach!
WHY PARTY AT BAGATELLE FOR NYE 2023?
Bagatelle is a famous beach restaurant for its signature French Mediterranean cuisine across the Tulum Hotel Zone, Mexico. Hundreds of five-star reviews love the food and the luxury dinner experience by the tranquil beach and Caribbean ocean. The vibe in Bagatelle is one of a kind, and imagine if it's an event like new years eve? It's gonna be a big party!
Furthermore, their new year's eve event celebration presents Studio 54 NYE, a Broadway theater and a former disco nightclub in New York City. With an elegant theme, Bagatelle has triumphantly harmonized the atmosphere of Studio 54 with their extravagant dinner experience, and curated live music under the disco ball!
Take advantage of this once-in-a-year opportunity. Share it with your friends and book today!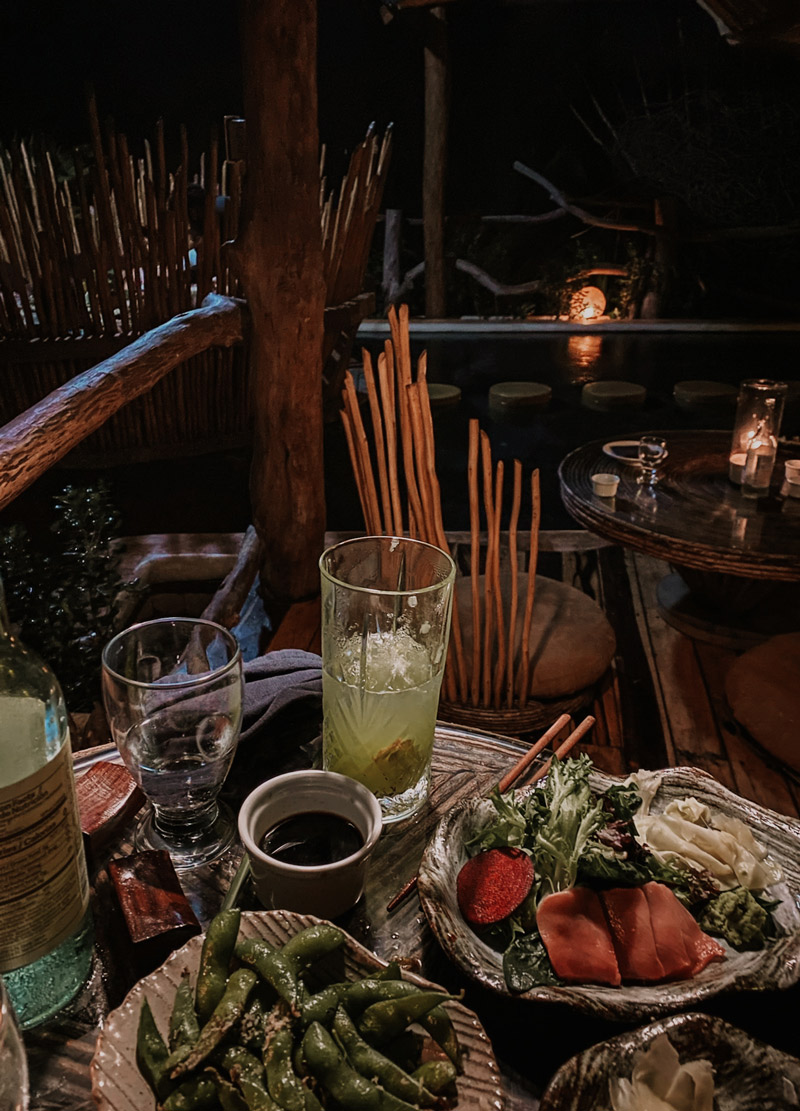 "Bagatelle Nye Dinner Menu Is Wow!"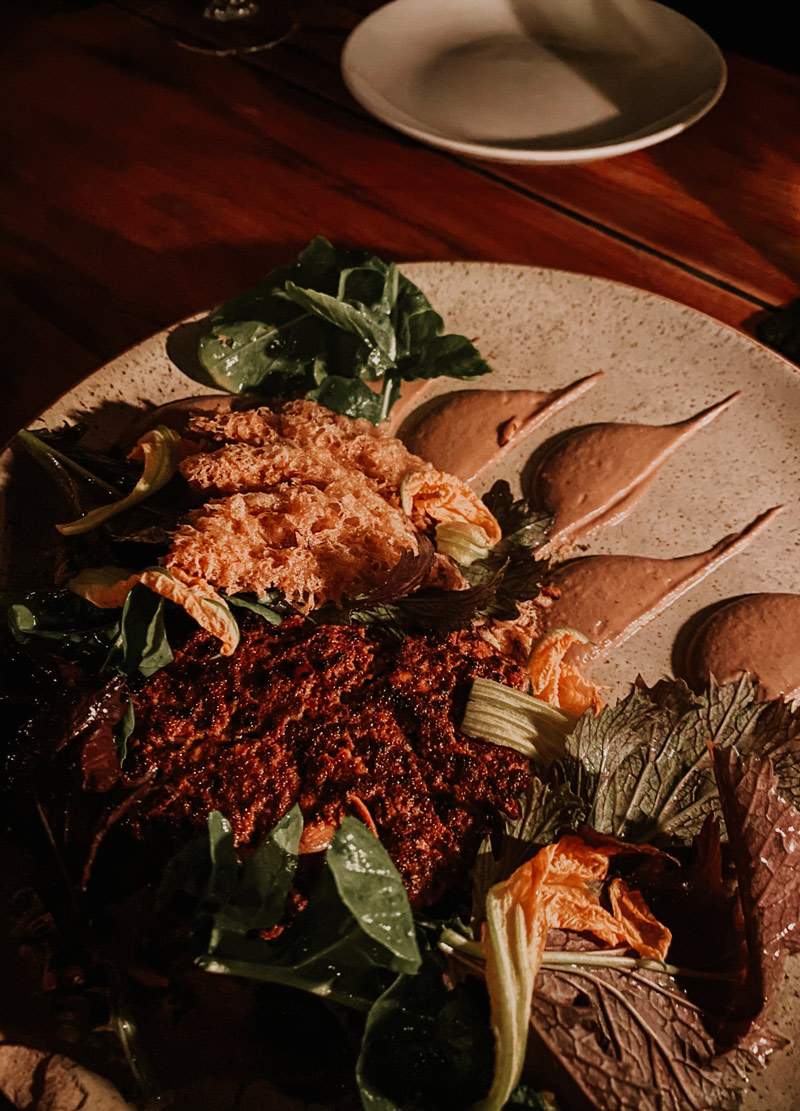 "Live A Fine Dining Experience In Bagatelle"
BAGATELLE NEW YEARS EVE 2023: EVENT DETAILS
Open & Dinner: 8PM
Start: 9PM – late
Bottle service tables: 10PM
General admin: 11PM
Dress Code: Dress to impress
Now for the fun part, Bagatelle's December extravaganza is a mixed event held in their chic restaurant and the beach club (outdoor). The kind hostess will guide you to your table and take your order at 8pm while you enjoy the soothing tunes lighting up the atmosphere. Afterward, set foot into the beach to listen to the ocean's sound mixed with the DJ's rhythms!
Entering midnight, a few seconds before January 2023, gather under the disco ball or by the DJ to count down together. As the party reaches the climate, everyone will pop the champagne and scream, "Bonne Année!"; Happy New Year!
What You Need To Know About Bagatelle Nye 2023 Tickets
If you fancy fine dining and an elegant party, this New Years Eve event is for you! Share the event with your friends and book your tickets now. Don't miss out on the opportunity to dine delicious cuisine and party, only at Bagatelle Tulum!
Secure your table and the best spot to be!
VIP TABLE
Price: 103,500 MXN includes 15% service
Includes 10 people and is accessible at 10PM, where 90k MXN is credited for bottles.
LOUNGES
Price: 69,000 MXN includes 15% service
Includes 10 people and is accessible at 10PM, where 60k MXN credit is used for bottles.
DINNER TABLE
Price: 9,315 MXN per person includes 15 % service
The tables accommodate 2 to 14 people and offer a flavorful 3-course dinner, including 1 champagne per person.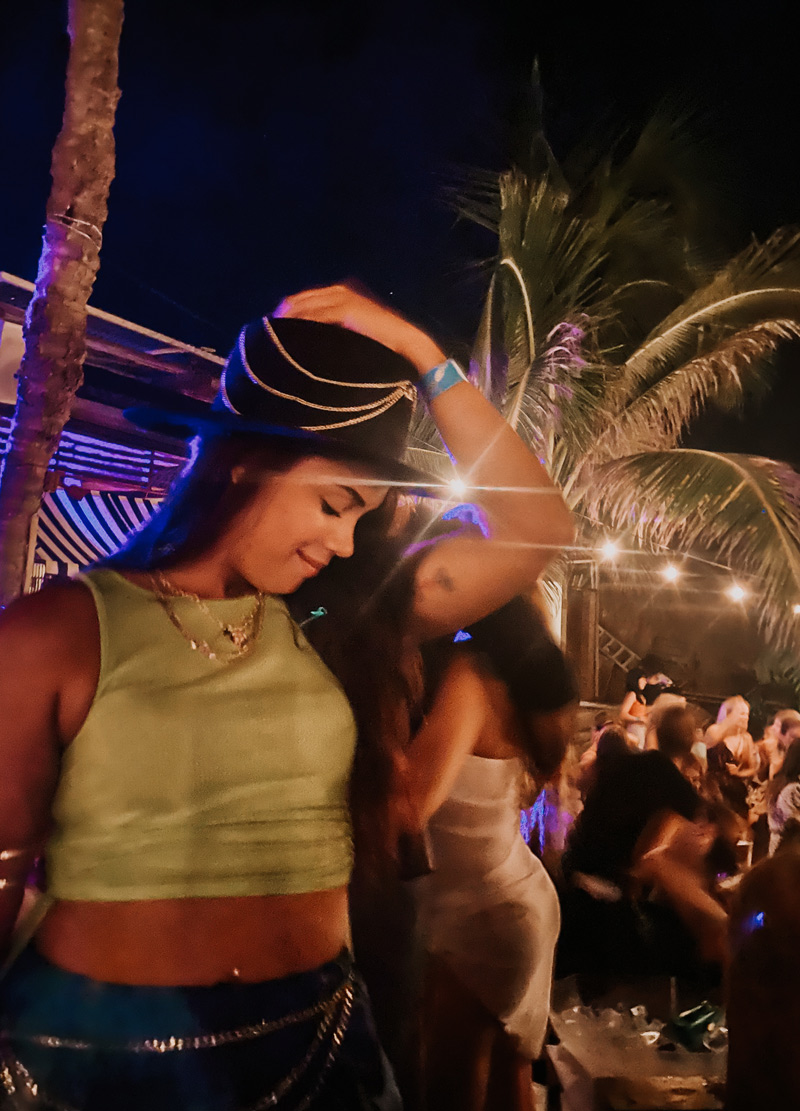 "Let's Dance For 2023!"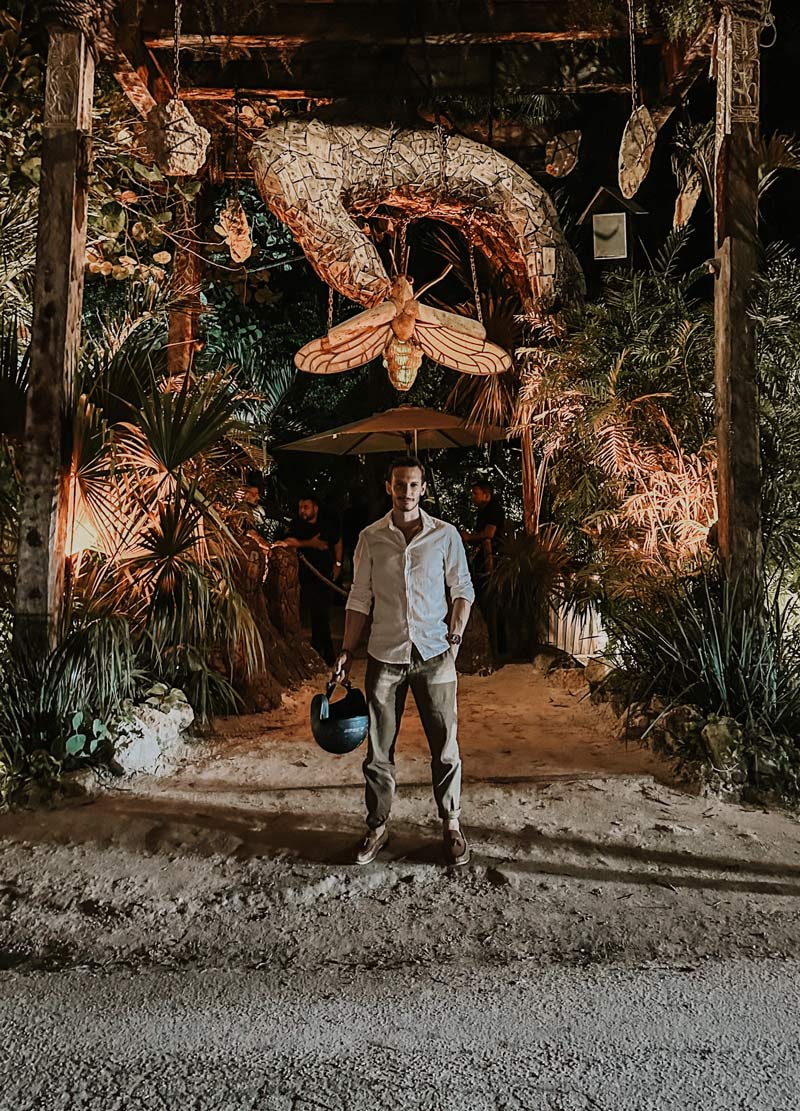 "Robin Is Ready To Party!"
Tulum's Hottest Event - Crypto Fest 2023
Spice up your vacation with a seductive blend of crypto expertise and Tulum's tropical beauty?
Tulum Crypto Fest 2023 is the perfect opportunity for you to immerse yourself in 4 days of active learning, socializing, and networking, all in the breathtaking backdrop of Tulum. Join other like-minded individuals and gain insights from over 30 renowned speakers on the latest blockchain technologies, AI, tokenized real estate, and more. Participate in engaging workshops and a thrilling hackathon, pushing the boundaries of what's possible in today's technological landscape.
Experience the perfect blend of cutting-edge innovation and Tulum's vibrant expat community. Be inspired by witnessing groundbreaking projects at the captivating Whale Tank pitching session and forge invaluable connections with thought leaders from around the world, all while enjoying the unique charm of Tulum.
Register now to secure your spot and access exclusive discounts before they're gone!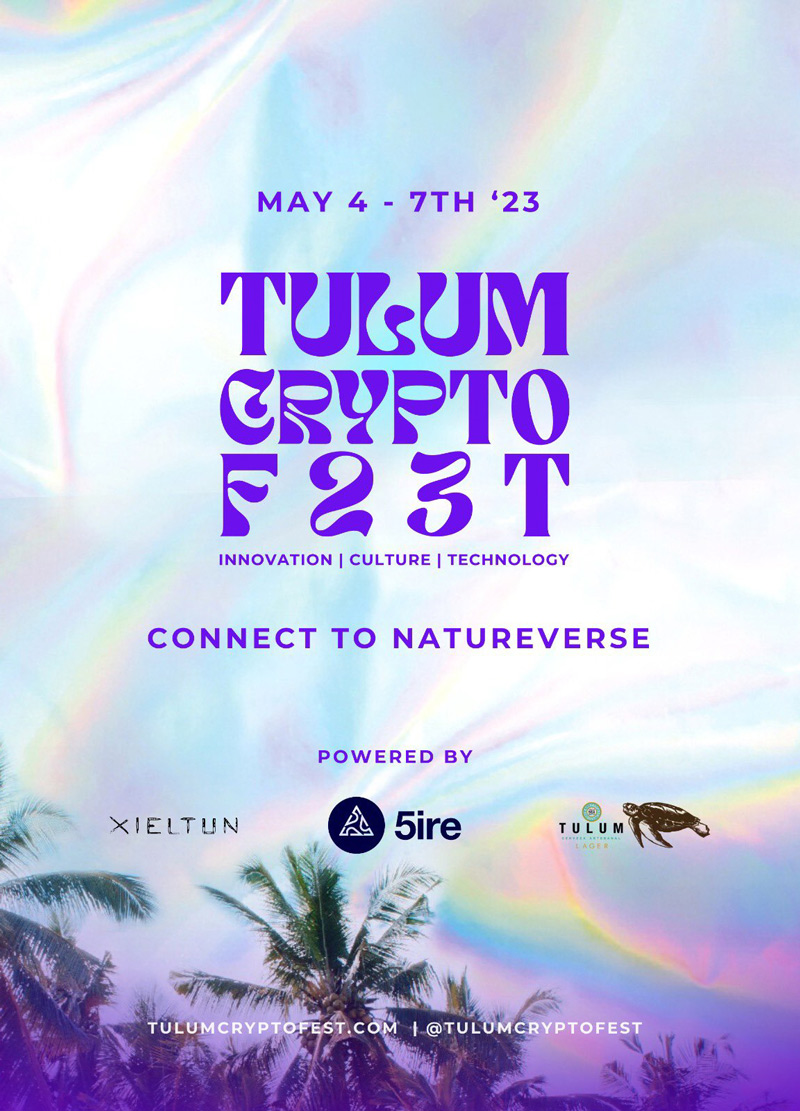 Secure Your Spot HERE
Use the promo code WELCOMETCF to receive a 20% discount on your ticket purchase.
Hurry – spots are filling up fast! 🙀 We can't wait to see you there!
Best upcoming parties in Tulum
❤️❤️❤️27th/30th April - PHILIA ART AND MUSIC WEEKEND @Papaya Playa Project❤️❤️❤️
28th March - S I N N E R Present: CRISTOPH @Vagalume
30th March - ELECTRONIC ELEMENTS @MIA TULUM
30th March - VAGALUME SESSIONS SOUND OF RITUALS @VAGALUME
30th March - POPOF @BONBONNIERE TULUM
31st March - TEN IBIZA @VAGALUME
1st April - BONOBO @Papaya Playa Project
1st April - HANNAH WANTS @BONBONNIERE TULUM
2nd April - VAGALUME SUNDAZE ROY ROSENFELD @VAGALUME
6th April - TOM & COLLINS @BONBONNIERE TULUM
8th April - PIKNIK @VAGALUME
8th April - THE FULL MOON @Papaya Playa Project
15th April - SIGNATURE @Papaya Playa Project
15th April - NIC FANCIULLI @BONBONNIERE TULUM
16th April - ANCESTRAL SOUL @BONBONNIERE TULUM
21st April - NICO DE ANDREA @BONBONNIERE TULUM
22nd April - STARVAULT @Papaya Playa Project
27th - 30th April - PHILIA ART AND MUSIC WEEKEND @Papaya Playa Project
4th May - Tulum Crypto Fest 2023 @Papaya Playa Project
6th May - THE FULL MOON @Papaya Playa Project
13th May - STARVAULT @Papaya Playa Project
20th May - ASTROBEAT @Papaya Playa Project