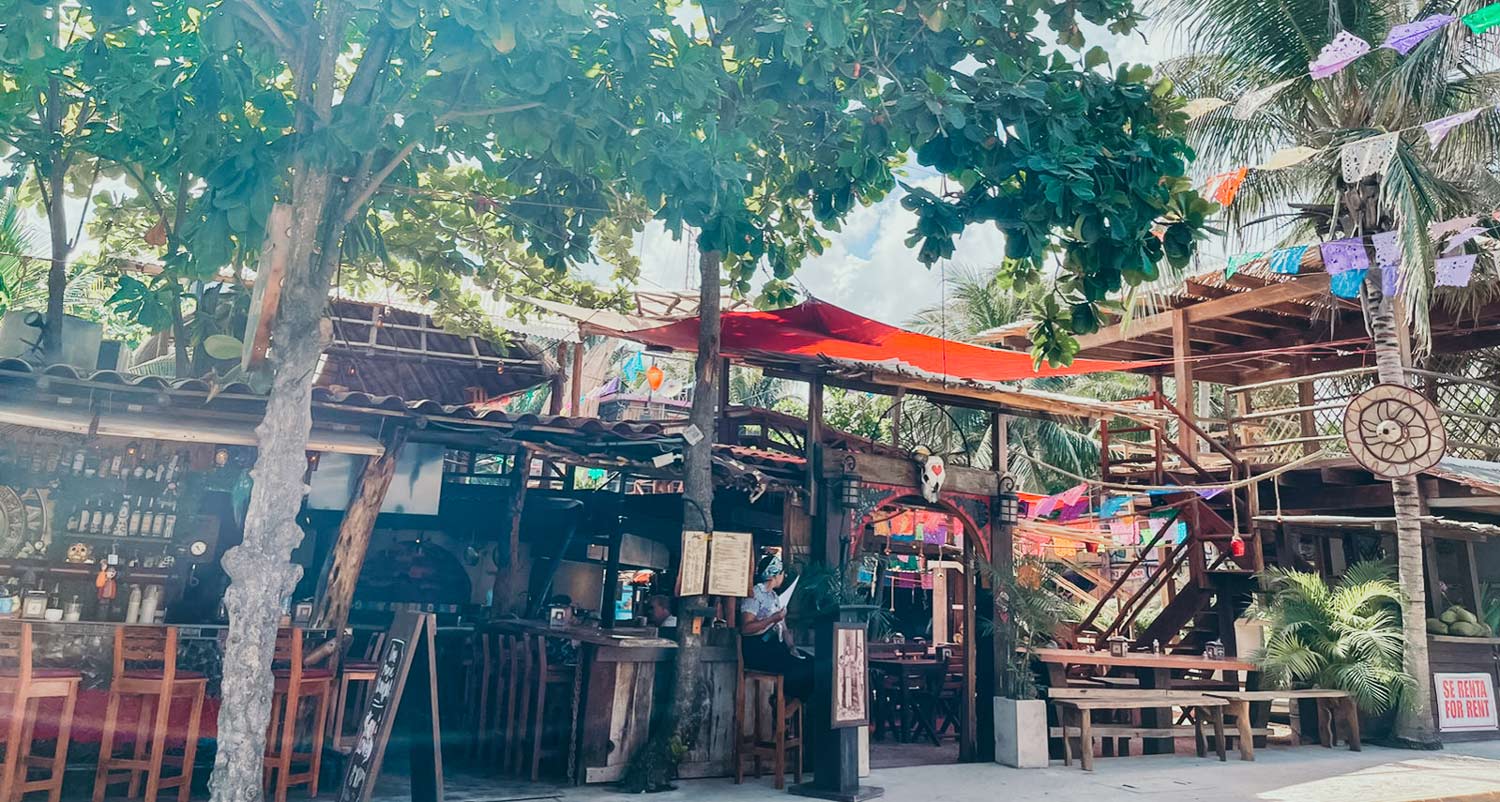 Sweet Treats: Tulum's Best and Most Affordable Ice Cream
Looking for a way to beat the heat while exploring Tulum on a sunny day? Look no further than the tantalizingly delicious ice cream bars that are taking the town and the beach by storm! From classic chocolate coatings to exotic fruit flavors, these frozen treats are the perfect way to cool down and indulge your sweet tooth. So, are you ready to dive into a world of creamy, dreamy, frozen delights? Let's explore the mouthwatering world of ice cream bars in Tulum!
If you are new to Tulum, it is a picturesque town located in the Mexican Caribbean. It is famous for its pristine beaches and stunning natural beauty. On a hot, sunny day, the town comes alive with visitors seeking relief from the scorching sun. Most tourists will enjoy the beach activities in the turquoise waters of the Caribbean Sea, which offer the perfect opportunity to cool down. Either take a refreshing dip, Kite surfing, snorkel, and many more! While some would prefer to chill under the lush greenery of the surrounding jungle, it can also provide a natural oasis of shade and tranquility.
But there's another way to beat the heat in Tulum that's becoming increasingly popular among locals and visitors alike – ice cream bars! Which is commonly referred to as "gelatos" in Tulum. These delicious frozen treats are popping up all over the town, offering a wide range of flavors and toppings to satisfy even the most discerning sweet tooth. Whether you're craving a classic chocolate-dipped vanilla bar or a more exotic flavor like mango-chili or coconut-lime gelatos, you're sure to find something to tantalize your taste buds.
With every lick and bite, you'll let out a scream of pleasure as the creamy, cold goodness melts in your mouth. So remember, when Tulum gets too hot, be sure to keep an eye out for these irresistible gelato restaurants and shops below!
CAMPANELLA CRÈMERIE TULUM
Price range: $$$$$
Area: Tulum Pueblo, Hunab, and Aldea Zama
Best for: Atmosphere, menu, and variety
Campanella Cremerie in Tulum is a must-visit gelato bar for any dessert lover. They offer a variety of delicious flavors, ranging from classic vanilla and chocolate to unique flavors like avocado and beetroot. With prices starting at 55 pesos for one scoop and going up to 140 pesos for four scoops, it's an affordable treat for any budget. 
In addition to their outstanding gelato, Campanella Cremerie also serves soft and chewy waffles topped with creamy gelatos  and bananas, which we love to share when we look for something sweet and fulfilling. So, it's no surprise that Campanella Cremerie has earned a 4.6-star rating from over 1.2K Google reviews, as their high-quality desserts and inviting atmosphere make for a memorable experience.
Our expert tips: If you want to leave feeling more satisfied, we recommend trying their waffles topped with your preferred flavor of gelatos.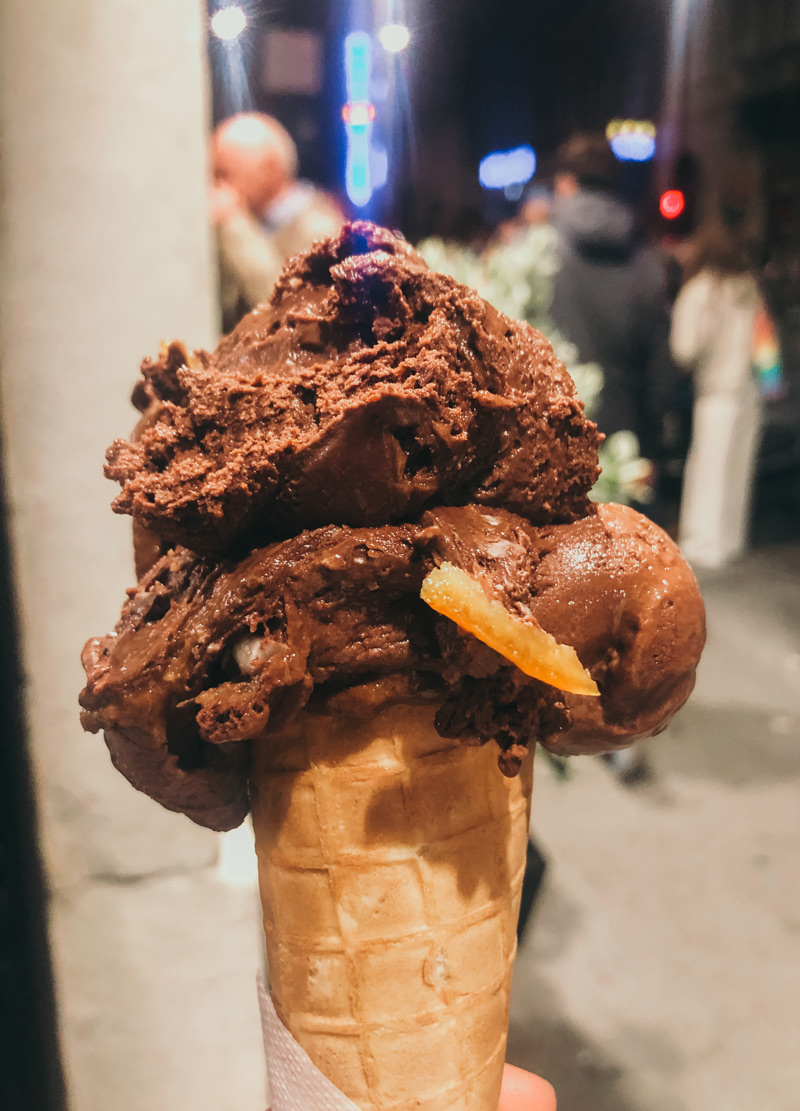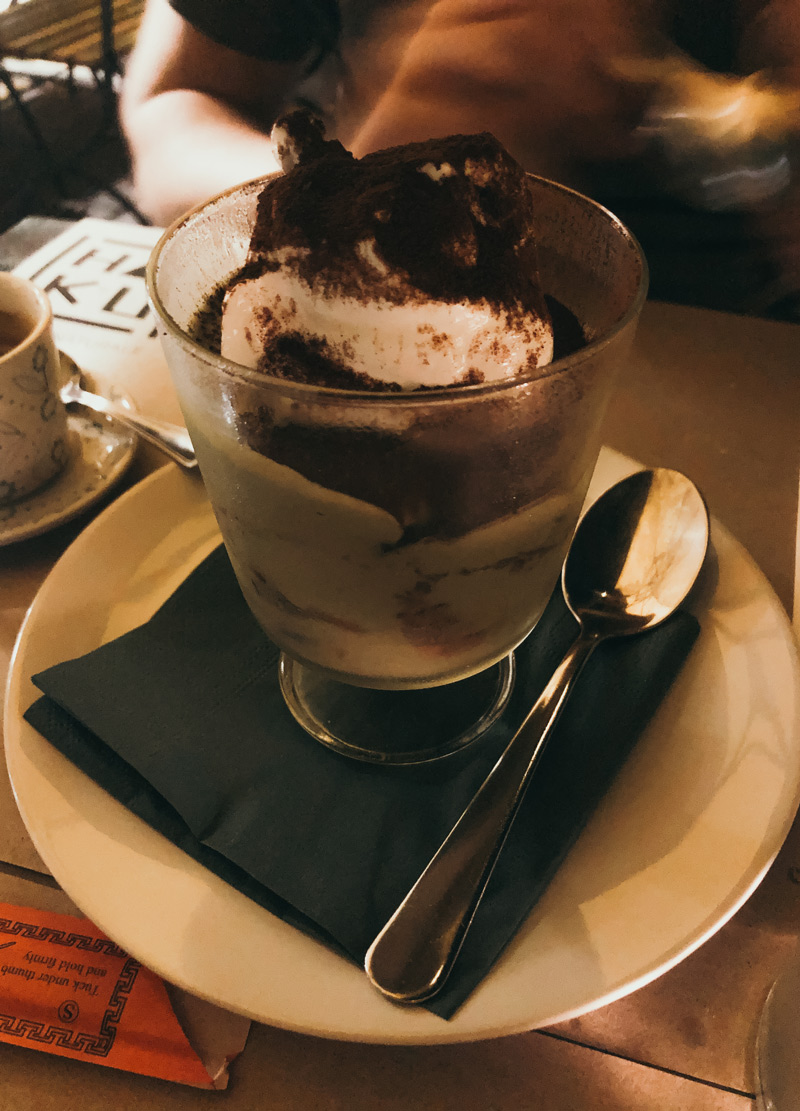 Price range: $$$$$
Area: Tulum Pueblo and Hotel Zone
Best for: tasty flavors and great popsicles too
If you're looking for a gelato shop in Tulum town and the hotel zone (by the beach), Panna e Cioccolato is a fantastic choice. They serve rich and flavorful gelato that's not too sweet and allows the natural ingredients to shine. One of their standout features is their fruity flavors, including guava, coconut, and maracuja (passion fruit), which are all highly recommended. Don't be afraid to try something new, as each flavor is carefully crafted with fresh ingredients to create a delicious, creamy treat. 
The cost of a scoop starts at 50 pesos, with two scoops for 70 pesos and three scoops for 90 pesos, making it an affordable indulgence. With a rating of 4.7 stars from over 1.4K Google reviews, it's clear that Panna e Cioccolato is a beloved spot among locals and visitors alike.
Our expert tips: You absolutely have to try their creamy desserts served in a cone, dipped in a luscious layer of chocolate and nuts. And that's not all; their popsicles are also a must-try! These frozen treats are layered with mouthwatering chocolate and nuts, providing the perfect alternative.
Price range: $$$$$
Area: Tulum Pueblo
Best for: Vegan gelatos and great atmosphere
Indulge in the heavenly goodness of Aldo's Gelato Tulum's mouthwatering gelatos that are sure to leave you craving for more. The gelato shop offers an extensive range of flavors that cater to everyone's preferences, including vegan and keto-friendly options. From the rich and nutty hazelnut to the decadent dark chocolate and the classic stracciatella, every scoop is a delightful burst of flavors. 
The price may be slightly higher, with one scoop for 69 pesos, two scoops for 99 pesos, and three scoops for 129 pesos, but trust us when we say that it's worth every penny. Moreover, the scoops are slightly larger than the average size, making every scoop a more satisfying experience. 
What's more, customers have a plethora of options to customize their gelatos, such as bubble waffles, frappes, cones, banana splits, and much more. With so much to choose from, Aldo's Gelato Tulum is an experience that you want to experience.
Our expert tips: The atmosphere at Aldo's Gelato Tulum is as inviting as the gelato itself. The shop provides ample seating options under the shade, where customers can enjoy their treats with friends and family. So, come and sit down to fully immerse yourself in your sweet desserts!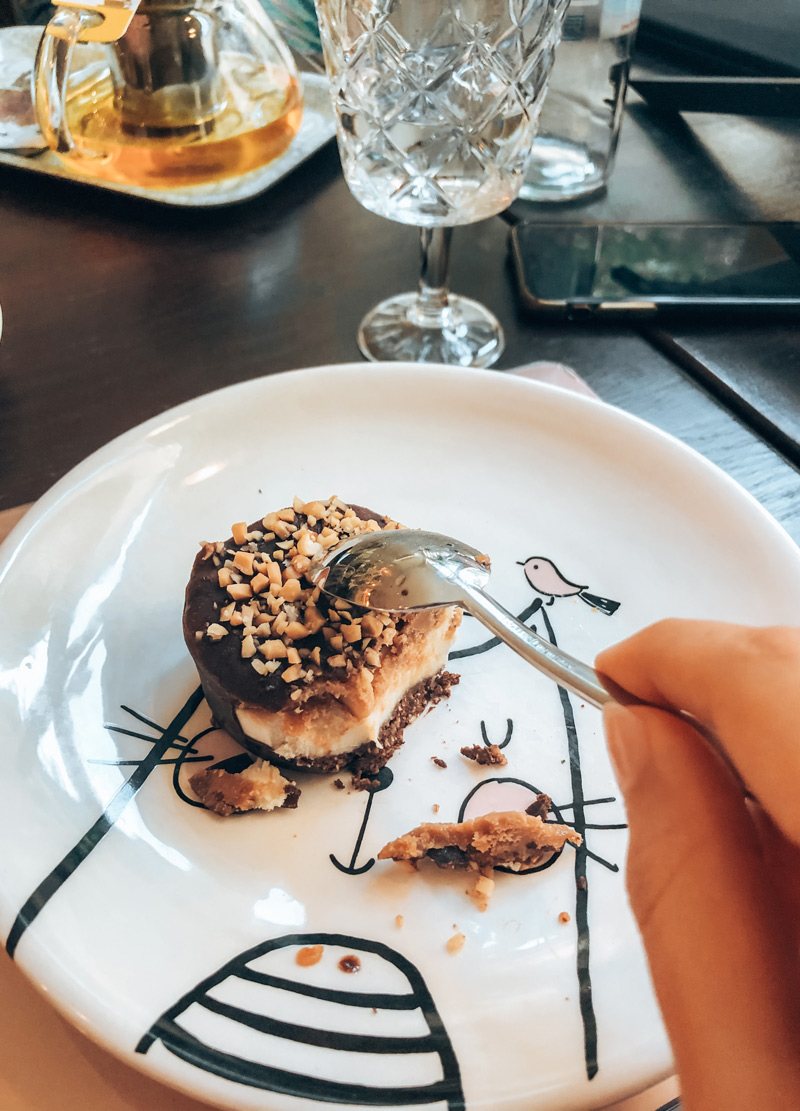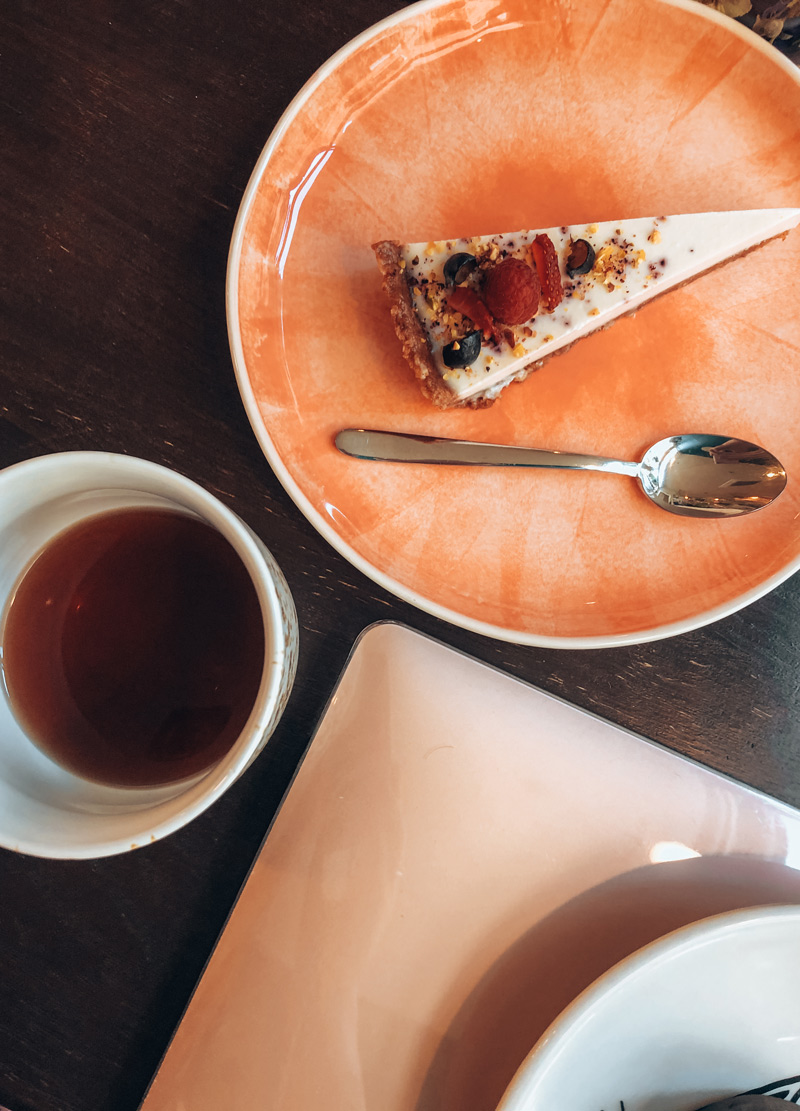 YOM YOM FOODTIQUE: HOLISTIKA TULUM
Price range: $$$$$
Area: Tulum Town (La Veleta)
Best for: Vegan gelatos and plant-based snacks
Holistika Hotel Tulum is a well-known wellness center that has gained popularity for its serene ambiance and focus on holistic health practices. One highlight of the hotel is the Yom Yom Foodtique shop located next to the restaurant. This small but cozy shop specializes in delicious vegan and plant-based desserts and snacks, which are a hit among the health-conscious crowd. 
From vegan gelatos to blueberry brownies, there's something for everyone at Yom Yom Foodtique. Although the price is slightly high (about 70 pesos for a scoop), it is worth every penny. So, if you're in Tulum and looking for a healthy snack, make sure to visit this lovely little shop.
Our expert tips: Holistika Tulum's serene jungle atmosphere and restaurant make it a must-visit destination. With wooden benches, relaxing music, and fast & free internet, you want to stay here for a while. So, take advantage of the chance to enjoy their delicious desserts while socializing or working in the vibrant jungle ambiance.
Price range: $$$$$
Area: Tulum Centro
Best for: Local fruity popsicles
Located nearby the center and the park, this place is a must-visit for those who want to indulge in local desserts. The specialty of the shop is "paleta," a fruity popsicle made with fresh and natural ingredients. These delightful treats are priced affordably, at under 50 pesos per popsicle, and boast a rich, natural taste that isn't overly sweet or sugary. If you're looking for a tasty and refreshing dessert in the area, this shop is definitely worth a visit.
Our expert tips: You may need to speak a little Spanish to order at the shop, but it is totally worth it to try the local desserts. Plus, make sure to stay until the evening on the weekends, so you can experience the vibrant street market on weekend nights in the heart of the center.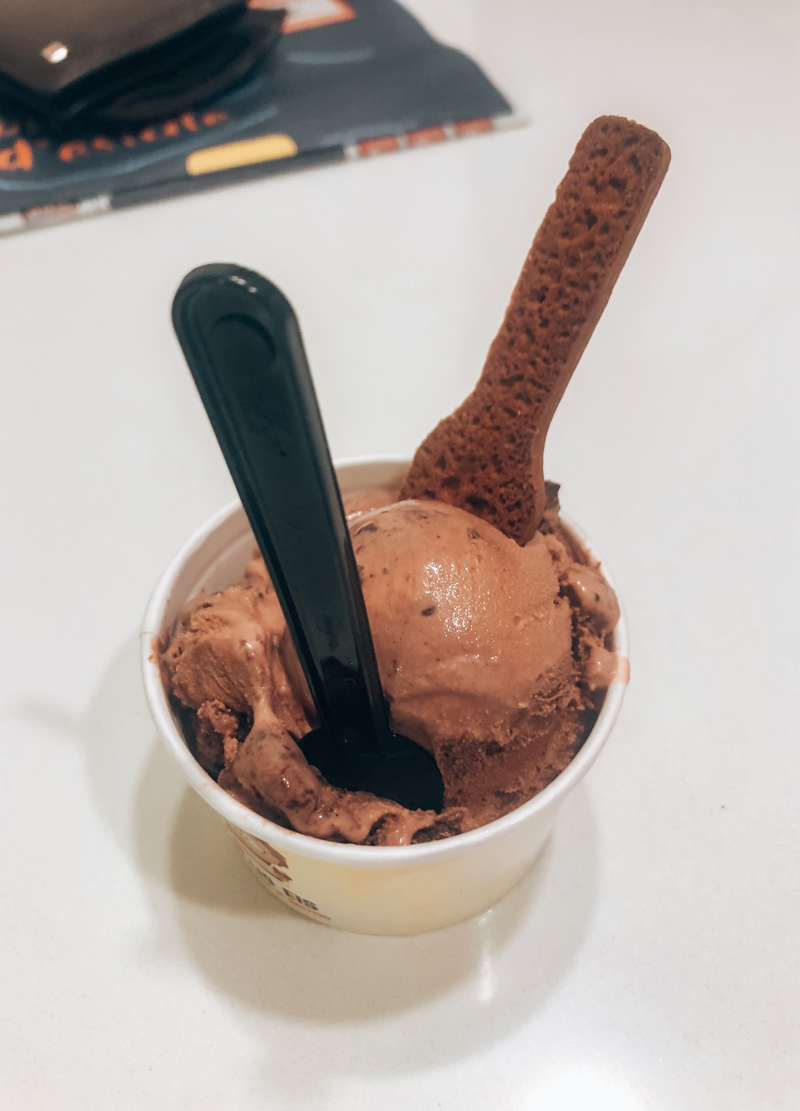 Experience Tulum Like an Insider: Let Virginia Plan Your Stay and Get Exclusive Perks
Planning a trip to Tulum but feeling overwhelmed with all the options? Don't worry, our dear friend Virginia is here to help! As a Tulum guru, she knows everything there is to know about the best restaurants, events, activities, accommodations, and nightlife in town. Not only can she help you plan your stay, but she can also get you access to exclusive guest lists, special discounts, and even secret apartments and villas based on your budget. Don't miss out on the chance to live your best life in Tulum – trust Virginia to make your stay unforgettable: contact her today and get ready to experience the best of Tulum like a true insider!
Plan the perfect Tulum stay now
The Top 5 Ice Cream Bars in Tulum Town
You'll find most of them situated in the Pueblo. To help you narrow down your choices, we've put together a list of our top five picks that we highly recommend trying out first!
Campanella Cremeria

–

$$

$$$ – Tulum Pueblo, Hunab, Aldea Zama

Panna e Cioccolato – $$$$$ – Tulum Pueblo and Hotel Zone (by the beach)
Aldo's Gelato – $$$$$ – Tulum Pueblo and Hotel Zone (by the beach)
Yom Yom by Holistika Hotel Tulum – $$$$$ – Tulum La Veleta
La Reyna de Michoacan – $$$$$ – Tulum Centro
The Best Ice Cream Bars on a Map
If you're looking to make the most of Tulum's sunny weather, then look no further. This map is your ultimate guide to navigating the top gelato spots in the area with ease. So, if you are in the area, don't hesitate to stop by and delight in some frozen treats!
Things you need to know about Ice Cream Bars in Tulum
As a lover of all things sweet, we are thrilled to share with you the top spots in Tulum where you can indulge in a refreshing and tasty frozen treat. But before you check it out to try those mouthwatering gelato venues, here are a few things to keep in mind.
PRACTICAL TIPS AND ADVICE
When planning for a trip to any of the venues mentioned above, here's a helpful guide with tips and advice to ensure you make the most of your experience.
Don't be afraid to ask for samples:

The staff are kind and welcome you to try their desserts before committing to a flavor.

Keep an eye out for vegan and dairy-free options:

There are some bars that offer vegan and vegetarian-friendly gelatos, like Yom Yom by Holistika Hotel, which is becoming increasingly common in Tulum.

Try unique and exotic flavors:

like mango, coconut, and tamarind flavors. They are all very good and delicious!

Avoid eating desserts in direct sunlight:

They quickly melt, and it's best to enjoy them under the cool shade.

Try other desserts besides gelatos at the bar:

For example, we love and recommend Panna e Cioccolato's popsicle with chocolate nuts!
How much is the average cost of an Ice Cream scoop in Tulum?
In general, the price of a single scoop can range from 3 – 4 USD / 50 – 70 pesos for a scoop, with some premium flavors or vegan-friendly options costing even more. However, many local shops offer a variety of delicious and affordable options for those on a budget. Some shops also offer larger sizes or combo deals, so it's worth exploring your options to find the best value. 
Where to get the best vegan and vegetarian-friendly ice cream in Tulum?
For those on a strict diet or looking for healthier options, we have just the scoop for you! Head on over to Aldo's Gelato and Yom Yom Foodtique, where you'll find a tempting selection of vegan, dairy-free, and keto-friendly gelatos, as well as other delicious desserts. With prices hovering around 70 pesos, you can indulge guilt-free in a range of flavors that are sure to tantalize your taste buds. 
What are some popular ice cream shops among locals in Tulum?
In Tulum, locals tend to favour the traditional "paletas" shops, such as La Reyna de Michoacan, located in Tulum Center. These shops are easily identifiable with their distinctive pink and white striped walls and the word "paletas" written on them. Prices at these shops are typically reasonable, averaging around 3 USD or 50 pesos. We recommend checking them out while you're in Tulum!
FAQ about Tulum best ice cream
How can I pay at any ice cream bars in Tulum?
You can pay with a card, Mexican pesos, or US dollars at the locations we mentioned. But, as a rule of thumb, be sure to ask first if they can accept cards or USD before ordering.
Are children under 18 accepted at ice cream bars in Tulum, Mexico?
Yes, children under 18 are welcome to any ice cream bars in Tulum.
Where are the best ice cream bars located in Tulum?
Most of the best pizza restaurants are located in Tulum Pueblo and in La Veleta, a neighborhood of Tulum.
What are the best ice cream bars in Tulum?
We think the best-tasting ice cream in Tulum is either Campanella Crèmerie or Panna e Cioccolato, even though Aldo's and Yom Yom's desserts are great too.
Are there any ice cream shops in Tulum that offer delivery or online ordering options?
Not all; you can call them to ask or check their shop at Tomato. Mx app. But you can for sure take your desserts to any of the venues.
What types of ice cream are typically available in Tulum?
Tulum's ice cream shops typically offer a wide variety of flavors, including traditional options such as chocolate, vanilla, and pistachio, as well as more unique flavors such as hibiscus, mango, and tamarind. 
Is it difficult to find a parking space in Tulum?
Parking in town is notably more convenient compared to the beach. In town, you can effortlessly park beside the sidewalk for free; make sure to avoid the spots with yellow markings. On the other hand, at the beach, you have to use a designated parking area and pay a fee of around 6 USD or 100 pesos per hour.
Do ice cream bars in Tulum accept USD?
Some venues accept USD in cash. However, they have their own currency exchange for dollars. Be sure to ask first.
Great, let's feature the "MYSTICAL SUNSET /OLIVER HUNTEMANN" event at Mia Restaurant & Beach Club in Tulum on Wednesday, 29 November 2023. Here's the HTML snippet for your event: ```html
👉 WEDNESDAY, Nov 29
MYSTICAL SUNSET /OLIVER HUNTEMANN 🌅
📍
Mia Restaurant & Beach Club, Tulum
💵
Tier 1 Tickets: Mex$ 660 (incl. fees), Final Tier: Mex$ 880 (incl. fees)
📩
Contact Virginia
here
to book a table
Join us for an unforgettable evening at Mystical Sunset with Oliver Huntemann. Contact Virginia here to book your table and be part of this magical night on the beach! 🎶🔥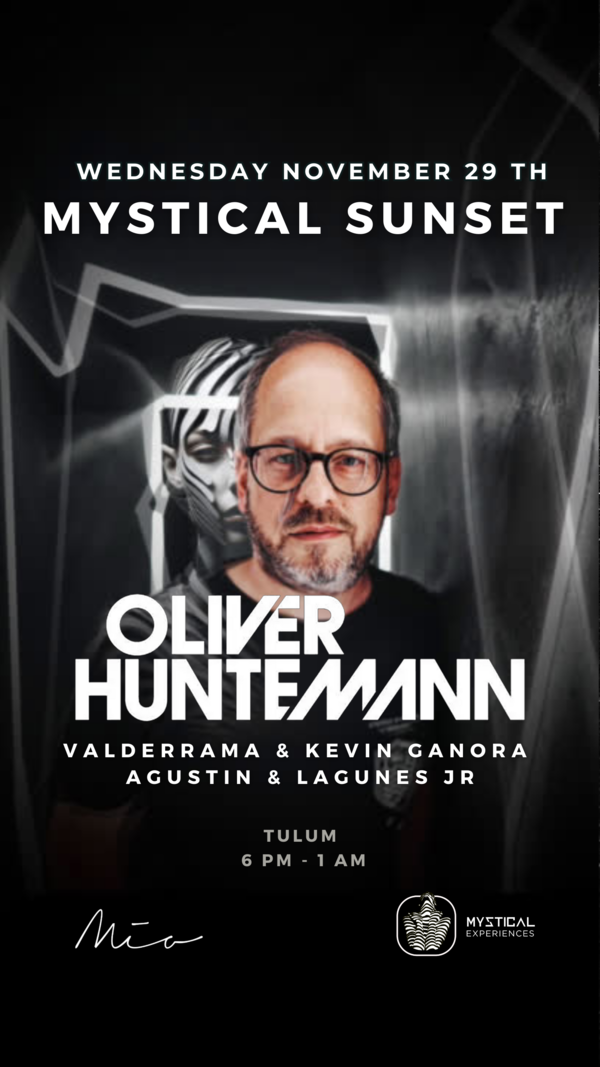 Top Parties and Club Events
23rd November - VAGALUME SESSIONS KEENE @VAGALUME
26th November - VAGALUME SUNDAZE MITA GAMI @VAGALUME
30th November - VAGALUME SESSIONS VALDOVINOS @VAGALUME
3rd December - VAGALUME SUNDAZE VALENTIN HUEDO @VAGALUME
7th December - VAGALUME SESSIONS MUSTAFA ISMAEEL @VAGALUME
30th December - PIKNIK POLO CORP & LEO LEONSKI @VAGALUME
31st December - NEW YEAR´S EVE @BAGATELLE TULUM
31st December - NYE PARTY 2024 @VAGALUME
13th March - LOCUS Tulum 2024