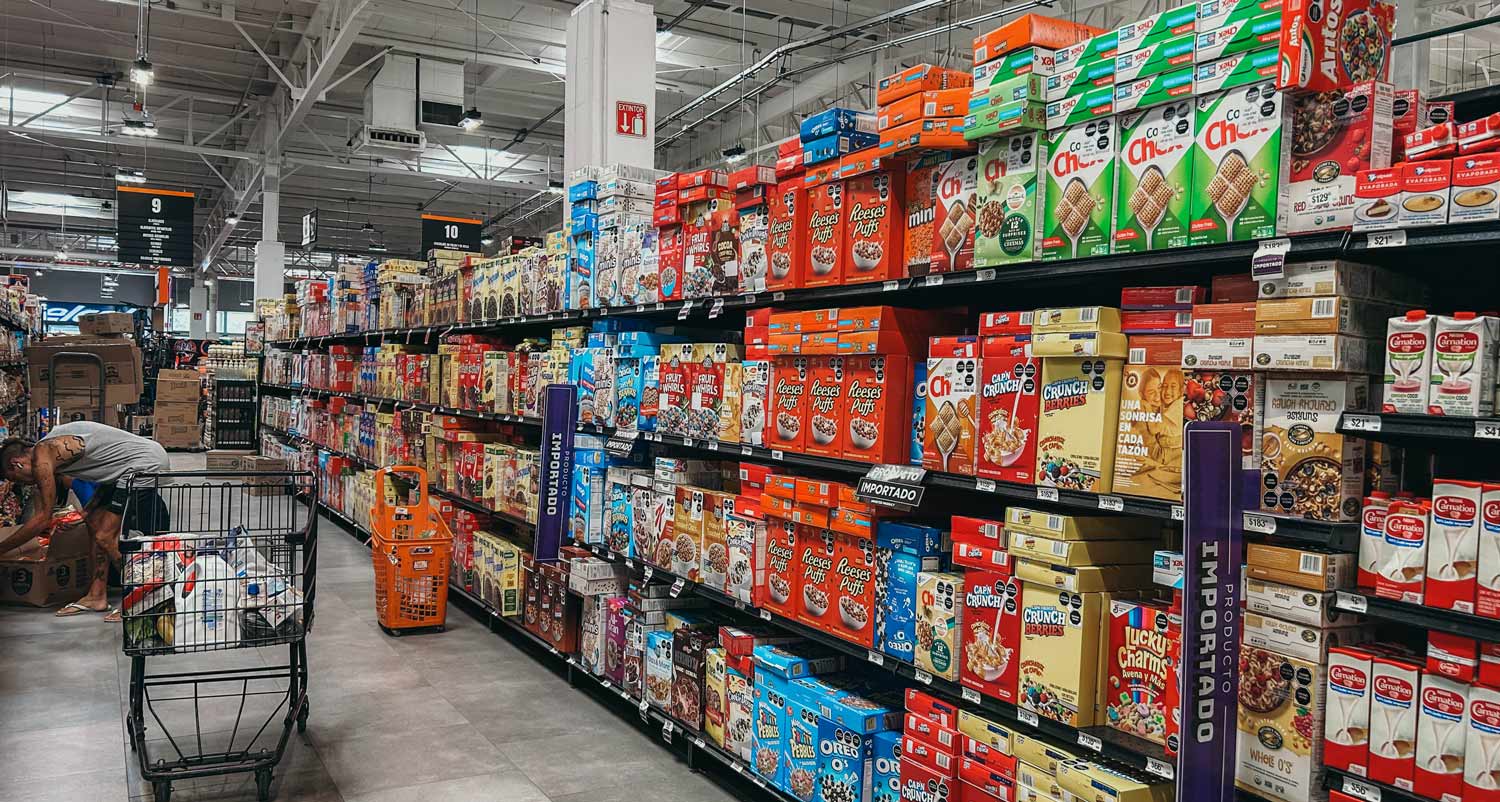 Grocery Shopping in Tulum: Our Complete Guide As Locals
Since our first visit to Tulum, we have been completely in love with its charm! Located in the beauty of Riviera Maya, this vibrant Mexican city has stolen our hearts, and now we have been living in Tulum for two years now! At the beginning we were like tourists enchanted with the stunning beaches, Mayan ruins and incredible food. With time, we started learning how locals live, and some other insider's tips that we would like to share with you to make your vacation easy, saving some money and  time for more fun!
In this guide, we will share with you some tips on how to do grocery shopping in Tulum. From tips on where to shop and what products you can purchase,  you'll have all the information you need for a successful trip to the store! 
TRAVEL TIP: Get FREE concierge service! Our friend Virginia is a local guide who will help you with her expertise so you will get the most out of your time in Tulum! From the best nightlife spots to the top-rated villas and unbeatable activities, Virginia has got you covered. Don't miss out on this incredible opportunity to have a stress-free and unforgettable trip – reach out to Virginia today on WhatsApp and let her take care of the planning for you!
CHEDRAUI - THE BIGGEST SUPERMARKET IN TULUM
Chedraui Supermarket is not only the biggest, but it's also the most expensive store due to all the variety and quality of products and services it offers! Here, you can find everything you need under one roof- clothing, cleaning products, food, body supplies, and housing essentials. Moreover, you can have your groceries delivered straight from their website! Take a look and choose your items hassle-free. You can select your products, and they will deliver them to you! 
Super Aki: Tulum's Second Largest Retail Store for All Your Needs
Super Aki is also a good option in Tulum if you are looking for a variety of products and brands.  This store is not as big as Chedraui, but it still has a great selection of merchandise. You can find anything from clothing to snacks and even household items like towels and bedding. Prices are very reasonable too so you won't break the bank while shopping here!
In Super Aki, you can go shopping on-site, pick & go, or ask for delivery to your place.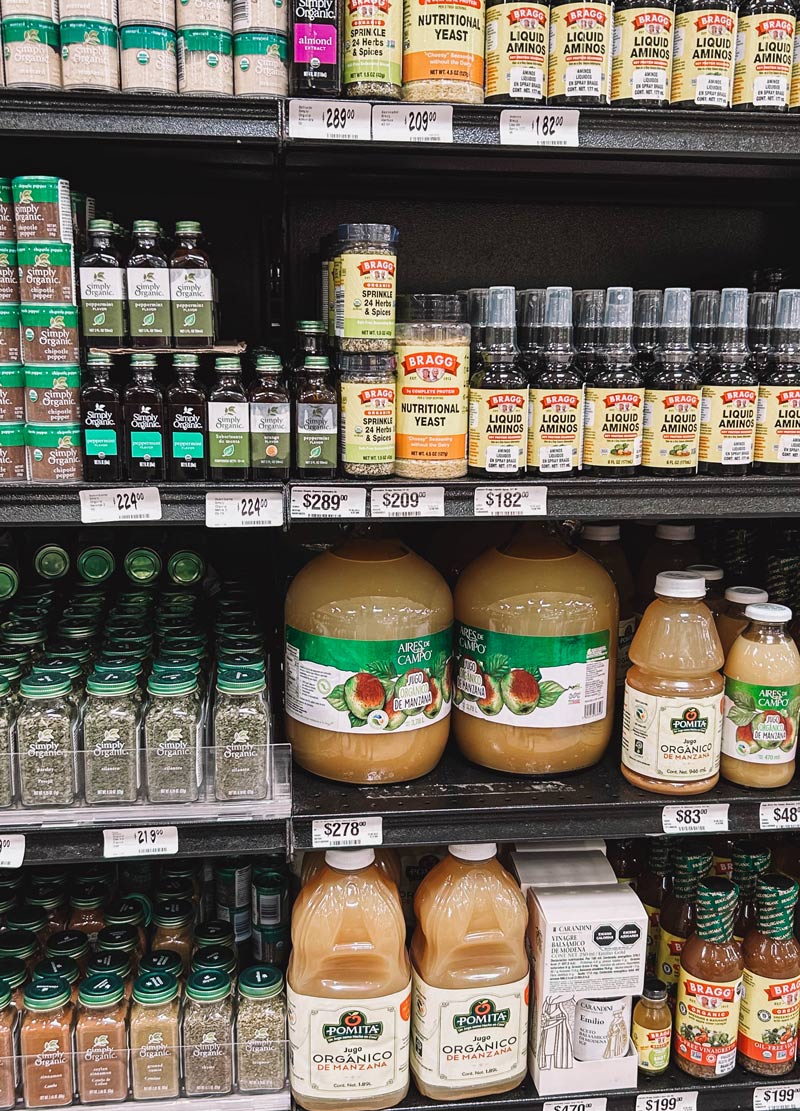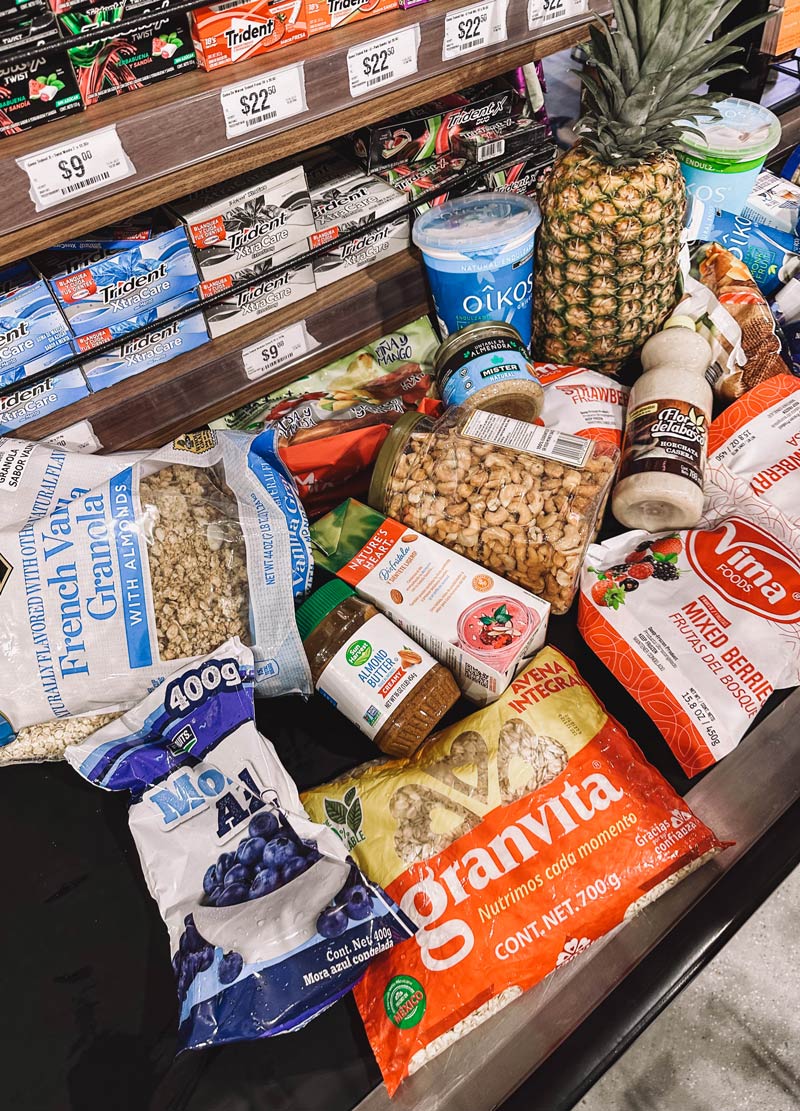 CHEAPEST GROCERY STORES IN TULUM
Here you can get fresh fruits, vegetables, and cereals – at very good prices! So you won't just get quality, but also cheap prices in your food. You can also get bulk beans, quinoa and oats, all budget-friendly!
They have two locations. Check the first one, located in Tulum Centro located in Tulum Centro. The second one is located just about four blocks away.
This is one of the cheapest grocery stores in town. Despite being relatively budget-friendly, it offers products to cover basic needs so you can have a one-stop shopping experience. We usually visit Bodega Aurrera to buy essentials. They offer delivery options and also pickup at the store if you don't want to leave your house. They offer in-store shopping, in-store pickup and delivery – check out here its location in Tulum!
OXXO Minimarket in Tulum is your go-to spot for all your daily needs. It's super convenient and always buzzing with activity. You can find an OXXO store all around town, and trust me, they have everything you need! From groceries and snacks to drinks, toiletries, and even basic meds, they've got you covered. The best part? OXXO is open round the clock, so you can swing by anytime to grab what you need. Whether you're craving a quick bite, running out of toilet paper, or just want a refreshing drink, OXXO Minimarket in Tulum is the place to be.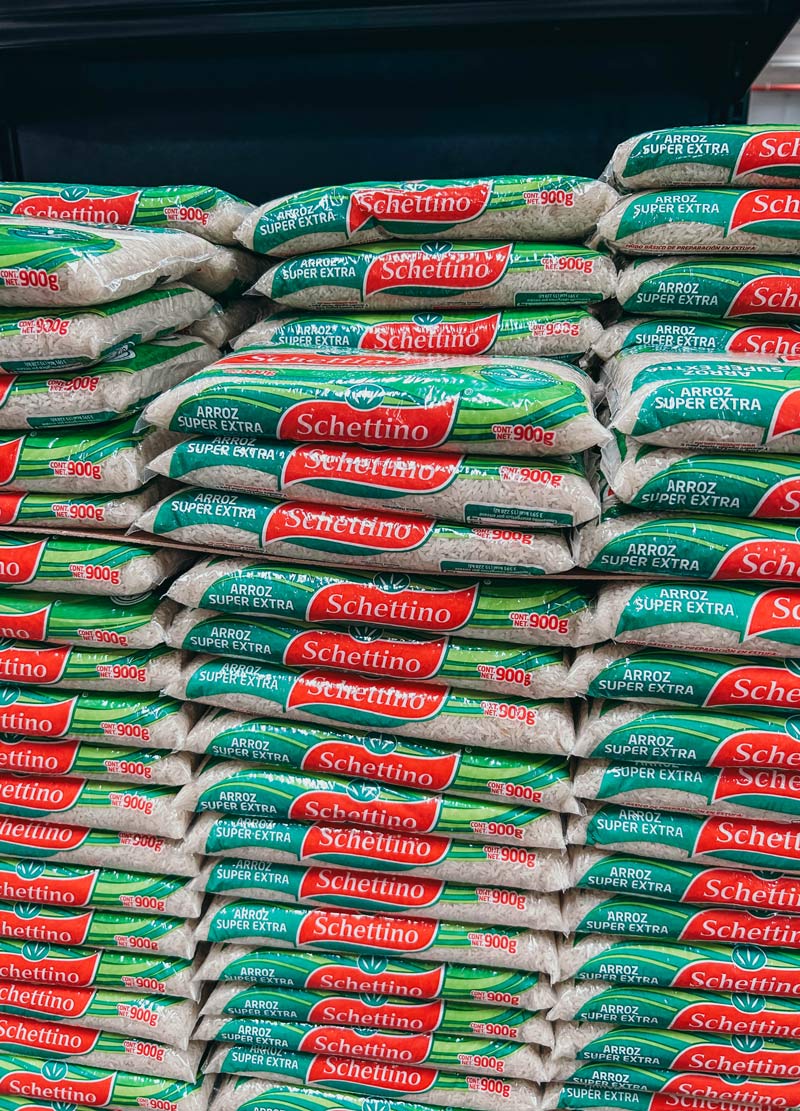 If you love wellness and eating healthy you should definitely check out Gypsy Market – an organic food store, that even when it may be a bit pricey, it's AMAZING! They have all the best options for health and wellness. In Gypsy Market you will find fresh vegetables, fruits and healthy food. We love their tacos – check it out!
Even if you are vegetarian or you just love food variety, then Co.Con Amor is a nice place to go! They offer vegetarian and vegan food with a blend of natural spices, vitamins, especially crafted to boost your healthy lifestyle. Don't miss out, discover their location today! 
DRINKABLE WATER - A MUST DO PURCHASE
Did you know that it is not really safe drinking tap water in Tulum? Well, it's an important thing to know! Because of this, we would recommend you to always have drinkable water handy! That's why it's important to stock up on drinking water each time you go shopping.
Both supermarkets offer purified bottled water at a very low cost. Here we will recommend you the water delivery service that we use in order to stay hydrated during our adventures in Tulum: 
They are Jungle Rainwater – The first time you get an order, you will pay for the water bottle's plastic. The second time you will be just paying for the water, so it's half of the price! Save the plastic to only pay for the water when you refill, which is about half of the price. Contact them and stay hydrated!
Take Advantage Of Free Concierge Service
As excellent to explore Tulum and its surroundings alone, you may need help figuring out where to start. To make the most of your money and time, contact Virginia and Kelly - two incredible Mexican girls living in Tulum for more than 15 years. They're familiar with the ins & outs of the Tulum town and hotel zone like the back of their hand! 
Since we arrived in Tulum 2 years ago, many adventures wouldn't have been possible without their help - they know literally everybody in Tulum and can perfectly organize every moment of your stay. Get the best tables, skip queues and get on the guest list of the coolest places in Tulum - this's only the beginning! 
They are ready to offer you guys FREE concierge service in Tulum for the time of your stay: take advantage of it, contact them on Whatsapp and live the best experience!
Get FREE Concierge Service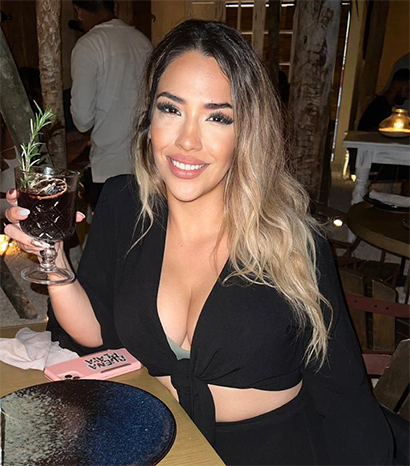 "Virginia Will Transform You In A Tulum Insider"
GETTING GROCERY and food DELIVERY IN TULUM
LoQsea
We normally enjoy going shopping, because we can smell the fruits, touch our vegetables, and choose the right ones for our needs. But, when we are in a hurry, we prefer to get groceries delivered to our doorstep. Even when you can get delivery in Chedraui and Super Aki, there is another platform where you can get local food and help the local community as well. Loqsea (anything) is a multi-service platform that works in Tulum, Playa del Carmen, and Cancun, offering grocery delivery and other services. You will be able to select your groceries, pay for them, and schedule your delivery time!
Tomato.mx
If you want to get food delivery in Tulum, then you should check out Tomato- they offer delivery service and they have partnerships with incredible restaurants around Tulum, where you can get your favorite food delivered from the comfort of your home! Pizza, tacos, vegan food, everything you want! We love the burritos in Burrito Amor! As a suggestion, we would recommend you to try their vegan and vegetarian options. You will be awed by the flavors!
FAQ about Grocery Shopping in Tulum
How do I get groceries delivered in Tulum?
You can get groceries delivered in Tulum by going to the market's website like Chedraui, Super Aki, or LoQsea.
What is the largest grocery store in Tulum?
Chedraui is the largest grocery store in Tulum. It's a great place to find all your grocery needs. You can find fresh fruits, vegetables and other food items in bulk as well. You can also get everyday essentials like shampoo, toilet paper, and more essential products.
Are there any grocery delivery services available in Tulum?
Yes, there are grocery delivery services available in Tulum
Is it safe to buy fresh products in grocery stores in Tulum?
Yes, it is safe to buy fresh products in grocery stores in Tulum.
Are there any organic food stores in Tulum?
Yes, there are several organic food stores located in Tulum that offer the freshest and most natural products available to promote an healthy lifestyle.
Are there any specialty grocery stores in Tulum that offer specific food?
Yes, there are grocery stores in Tulum that offer specific diets or food, such as organic or health-focused stores. 
Top Events to Make Your Trip Unforgettable
DOMINIK TULUM @MIA TULUM
When: September 9, 2023 7:00 PM
Where: Mia Restaurant & Beach Club, Tulum
🌴 Join Us for An Unforgettable Night at DOMINIK - TULUM at Mia Tulum! 🌴
Friends, clear your schedules and get ready for a magical experience at Mia Tulum! This stunning location will host DOMINIK - TULUM on Saturday, September 9th, from 7 pm to 1 am. This isn't just another event; it's a fusion of nature, culture, and sound featuring an incredible line-up with GIORGIO STEFANO, AUDICTIVE, and MAURO TORRETA. At DOMINIK, you'll find the perfect blend of Tulum's lush jungles and pulsating underground beats, creating an environment where genuine connections blossom.
🎟️ Secure your tickets now:
Early Bird: $575 MXN ($38 USD), includes a welcome drink 🍹 (Limited Availability)
Tier 1: $805 MXN ($52 USD), includes a welcome drink 🍹 (Limited Availability)
Final Tier: $1150 MXN ($75 USD), includes a welcome drink 🍹 (Limited Availability)
Dinner + Party: $1380 MXN ($90 USD) 🍽️🎉 (Limited Availability)
See you there for a night you won't forget! 🎶✨
Ready to join us? Get your ticket now! Early bird tickets are already selling out, secure them at 632 pesos (only 15 tickets available).
Hurry – spots are filling up fast! 🙀 We can't wait to see you there!
Top Parties and Club Events
17th September - ANCESTRAL SOUL @BONBONNIERE TULUM
22nd September - TONY ROMERA @BONBONNIERE TULUM
29nd September - TIM BARESKO @BONBONNIERE TULUM
4th November - HOT SINCE 82 @BONBONNIERE TULUM
13th March - LOCUS Tulum 2024