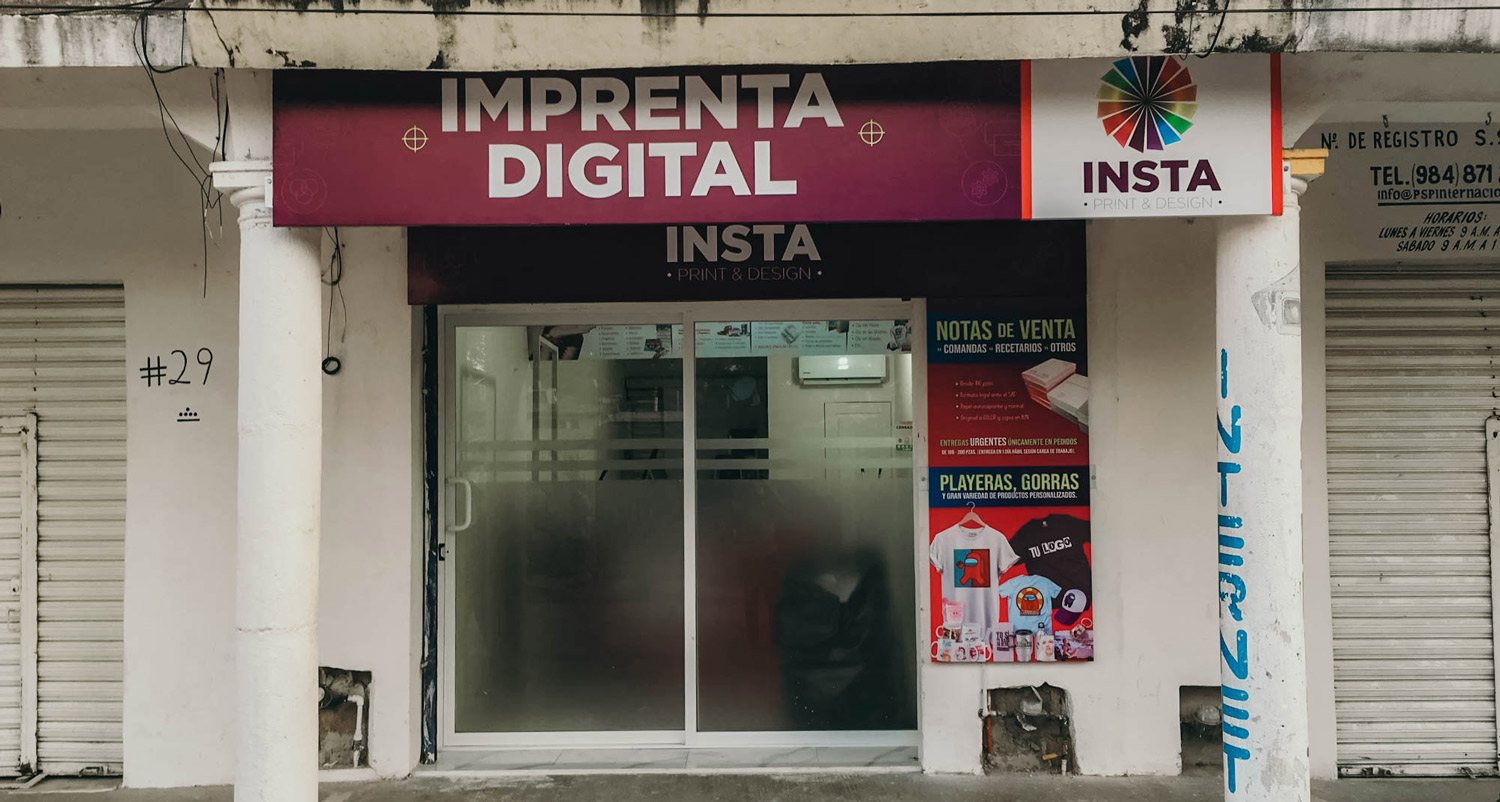 Printing and Paper Copy Services in Tulum: Quick and Affordable
Are you looking for trustable printing and paper copy services in Tulum? Whether you're a digital nomad like us or a short-term tourist in Tulum, chances are you'll require printing and paper copy services! Maybe you will need to print a ticket entrance, a copy of your passport, or just a few pages to read, printing and paper copy services are useful! If you're unsure where to start, we've got you covered. We can help you find the best printing and paper copy services so you can be sure your needs are met. Are you ready? Grab your coffee and let's start!
Tips: If you want to save time and money while visiting the best spots in Tulum, you should get a concierge service, and we recommend our friend Virginia who always helped us handle the organization of our stay in Tulum, so we could just enjoy the fun! And the best thing, you can get it for FREE! From the best nightlife spots to the top-rated villas and unbeatable activities, Virginia has got you covered. Don't miss out on this incredible opportunity to have a stress-free and unforgettable trip – reach out to Virginia today on WhatsApp and let her take care of the planning for you!
COWORKING IN TULUM WITH PRINT SERVICES
We love spending time in CoWorking spaces in Tulum. A CoWorking is a place where you can work with others in a well-prepared ambiance, with all the facilities you may need to focus, get inspiration, and get your work done. Most of them count with high-speed wifi, coffee dispensers, and some of them even count with printing services. So if you need to print any document while you are in Tulum while enjoying a good view and having a drink, then you should try visiting a CoWorking space in Tulum! Here we will share with you some of our favorites CoWorkings that count with printing services. Good luck!
DIGITAL JUNGLE - PRINTING CHEAP AND QUICK
Digital Jungle is one of our favorite CoWorkings in Tulum! We love going to Digital Jungle to work while we drink coffee, have online meetings or just complete our daily tasks while enjoying a great view. Here you will find a range of amenities for members, including ergonomic workstations, high-speed Wi-Fi, printing services, and a restaurant! 
KI'BOK COFFEE & COWORKING IN TULUM
Ki'bok is a beautiful CoWorking space located in the heart of Tulum. Sometimes we visit Ki'bok when we want to take advantage of their rooftop to take a break and get some fresh air! In Ki'bok you will find a collaborative atmosphere, the perfect spot for digital nomads and entrepreneurs looking for a comfortable and inspiring workspace. The space features a variety of seating options, including desks, sofas, and hammocks, as well as high-speed Wi-Fi, printing services, and free coffee and tea!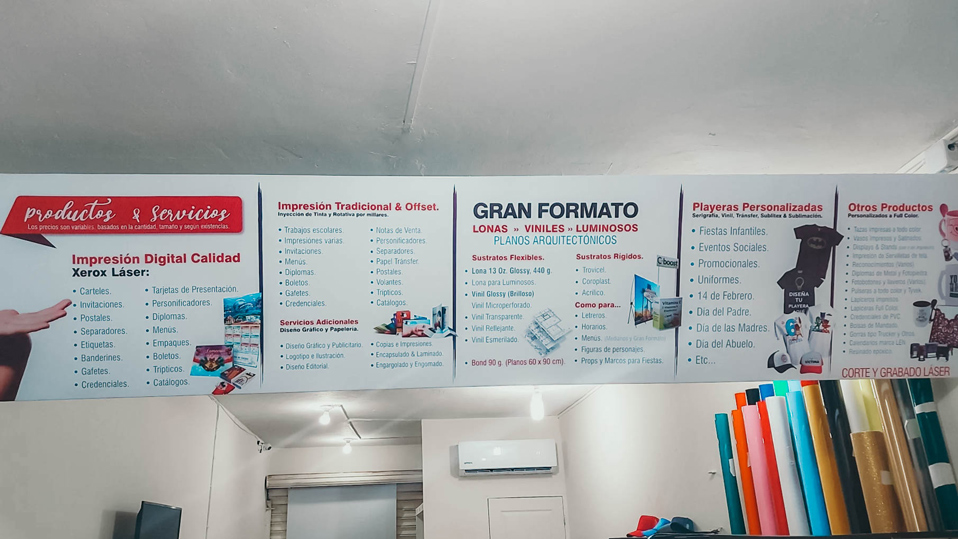 PRINTING & DESIGN SERVICES IN TULUM - CUSTOMIZING YOUR BELONGINGS
Whether you are looking to customize your items with a little art, or if you are looking to give a personal touch to your business in Tulum, then you should check these printing services that will provide you with the perfect design that you need. From t-shirts, stickers, mugs, business cards to posters and flyers, they offer a wide range of services that will make your belongings one of a kind!
Adomar color is a printing store offering everything for decorating your business: from banners and roll-ups to postcards and flyers. It also offers a wide range of printing services, including 3D printing and large format prints. All services are made with professional quality in mind. Access their website and check their prices! 
Insta Print and Design provides top-notch printing and design services. They offer a wide range of merchandise, including t-shirts, cups, and glasses, that can be customized to your liking. Whether you want to promote your business in Tulum or create something personal, they've got you covered. Additionally, you can design your own stickers to give your belongings a unique touch! Eddy has personalized his favorite water bottle with the phrase "Follow Your Dreams", influences by the famous one in Tulum.
Check their Facebook page, where you can see their products and contact them! 
Papelería Ney-Tulum is a popular printing store located in Tulum Centro, where you can get the prints and copies you need just in the center of the city. They have a wide range of services like: photocopies, laminated items, digital printing, large prints and more! Check their position and print whatever you need!
Take Advantage Of Free Concierge Service
As excellent to explore Tulum and its surroundings alone, you may need help figuring out where to start. To make the most of your money and time, contact Virginia and Kelly - two incredible Mexican girls living in Tulum for more than 15 years. They're familiar with the ins & outs of the Tulum town and hotel zone like the back of their hand! 
Since we arrived in Tulum 2 years ago, many adventures wouldn't have been possible without their help - they know literally everybody in Tulum and can perfectly organize every moment of your stay. Get the best tables, skip queues and get on the guest list of the coolest places in Tulum - this's only the beginning! 
They are ready to offer you guys FREE concierge service in Tulum for the time of your stay: take advantage of it, contact them on Whatsapp and live the best experience!
Get FREE Concierge Service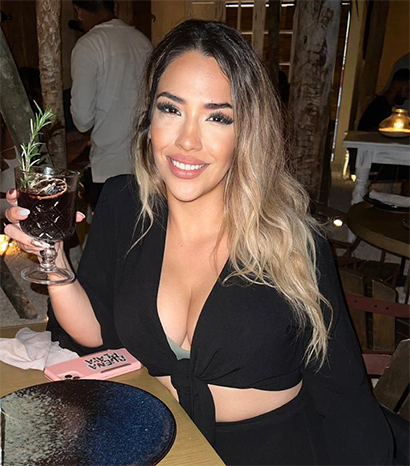 "Virginia Will Transform You In A Tulum Insider"
WHEN TO USE PRINTING SERVICES IN TULUM - OUR EXPERIENCE
Your Golden Ticket to Adventure
Tulum isn't just about pristine beaches and Mayan ruins. There's a whole world of fun activities waiting for you here. From concerts to yoga retreats, culinary workshops to snorkeling excursions, Tulum is bustling with events and adventures. Some of these services, like adventure parks, may ask you to print your ticket in order to gain access. It's always a good idea to have your tickets handy!
Print important documents
Printing services in Tulum aren't just for printing tickets and boarding passes, they're also helpful for printing important documents like passports or visas, these services can come in handy. Some of our friends use it to make a copy of their passports to have it handy when it may be needed in Tulum.
Promoting your brand
You can also use printing services to promote your brand. If you're a business owner attending a conference or event in Tulum, you might want to consider printing marketing materials like brochures, flyers, or business cards. Many printing services in Tulum offer these services at competitive prices, and it's a great way to get your brand noticed by potential customers. We have a friend, Laila, that uses this service to promote her massage sessions in Tulum, and she always gets new customers!
FAQ about Print and Copy Services in Tulum
Are there any printing and paper copy services available in Tulum?
Yes, you can find printing and paper copy services available in Tulum. Generally, the co-working in Tulum have printing services. 
What types of documents can I print at printing and copy shops in Tulum?
You can print and copy every kind of document you need in copy shops in Tulum. 
Can I print a design on a tshirt or water bottle in Tulum?
Yes, some printing and copy shops in Tulum offer printing services to customize your personal belongings, such as Insta print & design. 
Top Events to Make Your Trip Unforgettable
DOMINIK TULUM @MIA TULUM
When: September 9, 2023 7:00 PM
Where: Mia Restaurant & Beach Club, Tulum
🌴 Join Us for An Unforgettable Night at DOMINIK - TULUM at Mia Tulum! 🌴
Friends, clear your schedules and get ready for a magical experience at Mia Tulum! This stunning location will host DOMINIK - TULUM on Saturday, September 9th, from 7 pm to 1 am. This isn't just another event; it's a fusion of nature, culture, and sound featuring an incredible line-up with GIORGIO STEFANO, AUDICTIVE, and MAURO TORRETA. At DOMINIK, you'll find the perfect blend of Tulum's lush jungles and pulsating underground beats, creating an environment where genuine connections blossom.
🎟️ Secure your tickets now:
Early Bird: $575 MXN ($38 USD), includes a welcome drink 🍹 (Limited Availability)
Tier 1: $805 MXN ($52 USD), includes a welcome drink 🍹 (Limited Availability)
Final Tier: $1150 MXN ($75 USD), includes a welcome drink 🍹 (Limited Availability)
Dinner + Party: $1380 MXN ($90 USD) 🍽️🎉 (Limited Availability)
See you there for a night you won't forget! 🎶✨
Ready to join us? Get your ticket now! Early bird tickets are already selling out, secure them at 632 pesos (only 15 tickets available).
Hurry – spots are filling up fast! 🙀 We can't wait to see you there!
Top Parties and Club Events
17th September - ANCESTRAL SOUL @BONBONNIERE TULUM
22nd September - TONY ROMERA @BONBONNIERE TULUM
29nd September - TIM BARESKO @BONBONNIERE TULUM
4th November - HOT SINCE 82 @BONBONNIERE TULUM
13th March - LOCUS Tulum 2024