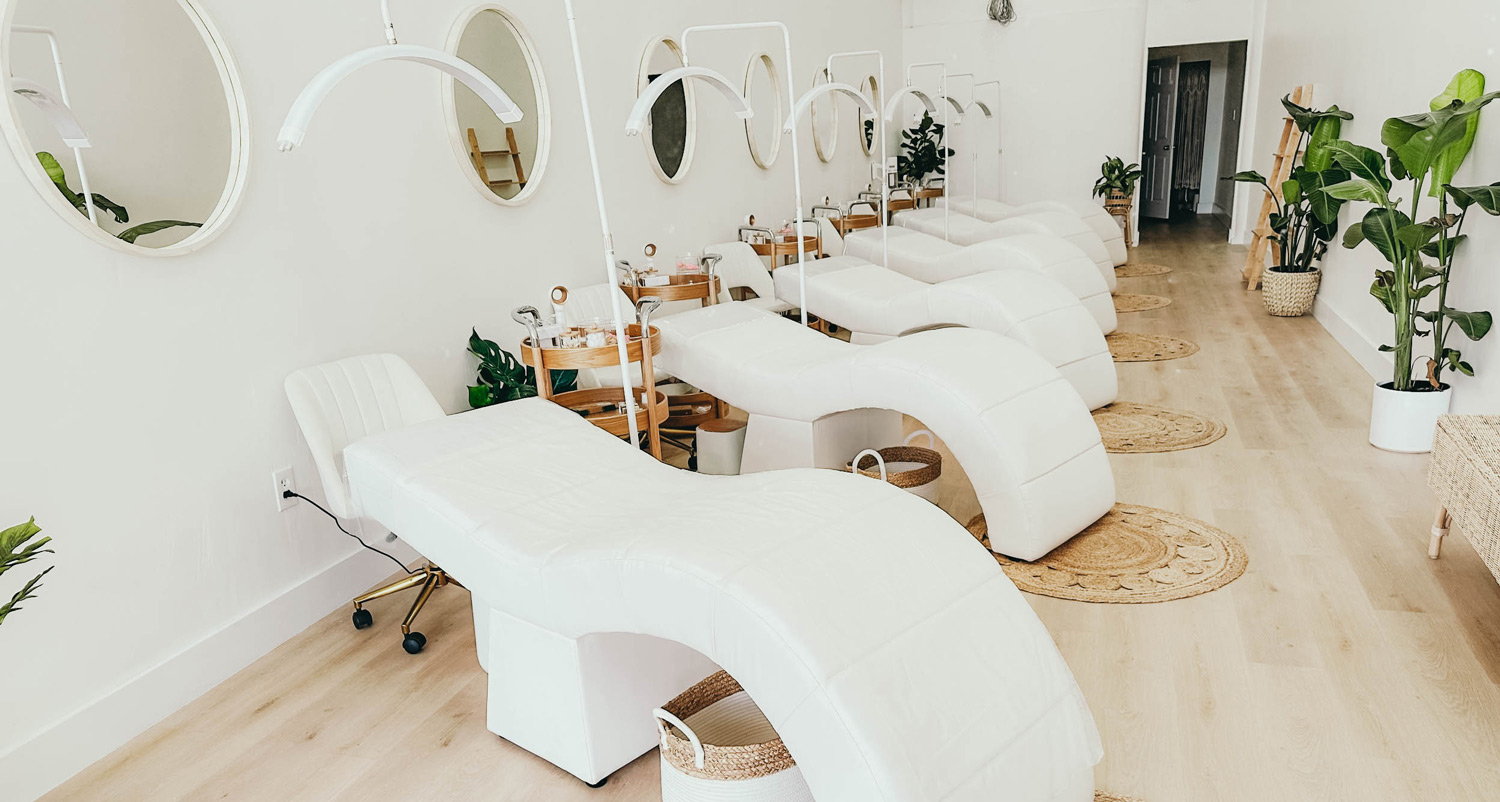 Enhance Your Beauty: Budget-Friendly Lashes and Brows in Tulum
Tulum is a beautiful coastal city located in the Riviera Maya in Mexico, that offers tourists, visitors and locals a variety of incredible activities to do: from spending a day on the beach, to swimming in the depths of a wonderland cenote, or partying during the night in an incredible beach club, you are more likely to enjoy every second here! 
One of the many adventures we've had in this tropical paradise is exploring the local wellness and self treatment scene. Today, we're excited to share with you guys our top finds for budget-friendly, yet glamorous lashes and brows. Whether you're a local, an expat, or a vacationer seeking to enhance your natural look without breaking the bank, you'll find this guide helpful. So, sit back, grab a cup of coffee (or a tropical smoothie), and let's dive into the world of affordable glam! 
TRAVEL TIP: Our very first travel tip for you is to get a concierge service, for FREE! Our friend Virginia is a local guide who is offering her expertise to help you make the most out of your time in this Mexican paradise! Contact her on WhatsApp today and unblock unlimited benefits.
OUR GO-TO SPOTS FOR LASHES
Tulum Beauty & Care Salon by Morena Mía
Services: Lash lift, lash perms, microblading
Offering a wide range of services for pampering yourself, from eyelash extensions to brow lamination and make up services, they have it all! With multiple great reviews,  this salon is the perfect place to get high-quality services by experienced and skilled professionals. You should have a look! Check their website and get that perfect lashes! 
Alicia linaversy Aguilar López
Services: Lash extensions, lash lifting, lash tinting, nails, and waxing
Do you love to have amazing lashes, but you don't really find the perfect time to go to the salon? Whether you have to stay at home because you are waiting for a package, caring for your children, or just working at home, you can still have amazing lashes! They can come to your place and make a salon out of it. Contact her on instagram @aliversy14 and settle your appointment – you'll not be disappointed!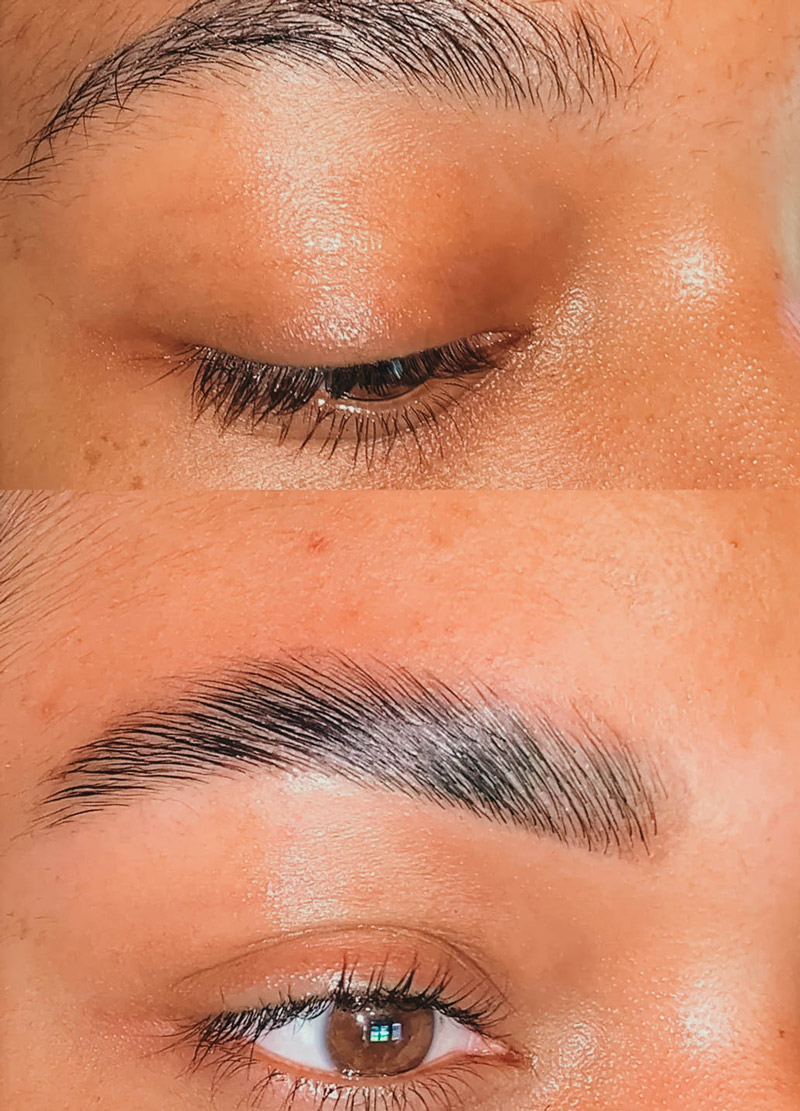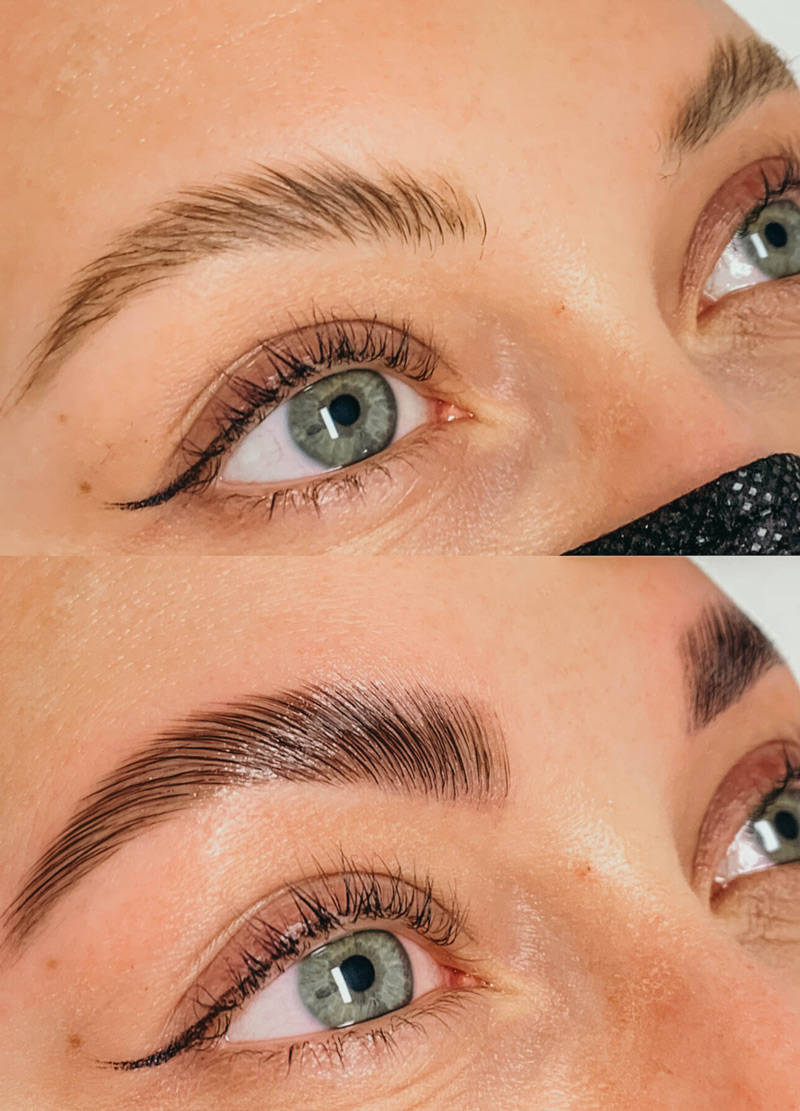 PERFECT BROWS - OUR FAVORITE SPOTS FOR AN INCREDIBLE LOOK
Abla - Brows Lamination Specialist
Services: Brow lamination 
If you're tired of painting your brows every day to get that perfect look, then let us tell you, brow lamination is the answer! And if you want to get it done by a specialist who's quick and professional, then you should definitely check out her services. Trust me, you'll have the perfect brows in no time! Contact her on instagram here – @itsabla.
Services: Brow lamination, Lash lift, Microblading, Nail bar, Babylips, Brow lamination
If you love having perfect eyebrows all the time, without the hassle of painting them everyday, Steff is your place to go! You are not just going to save time during your make up routine, but also showing off a beautiful set of eyebrows with volume and shape!
Check out their position here and get ready for the transformation!
Take Advantage Of Free Concierge Service
As excellent to explore Tulum and its surroundings alone, you may need help figuring out where to start. To make the most of your money and time, contact Virginia and Kelly - two incredible Mexican girls living in Tulum for more than 15 years. They're familiar with the ins & outs of the Tulum town and hotel zone like the back of their hand! 
Since we arrived in Tulum 2 years ago, many adventures wouldn't have been possible without their help - they know literally everybody in Tulum and can perfectly organize every moment of your stay. Get the best tables, skip queues and get on the guest list of the coolest places in Tulum - this's only the beginning! 
They are ready to offer you guys FREE concierge service in Tulum for the time of your stay: take advantage of it, contact them on Whatsapp and live the best experience!
Get FREE Concierge Service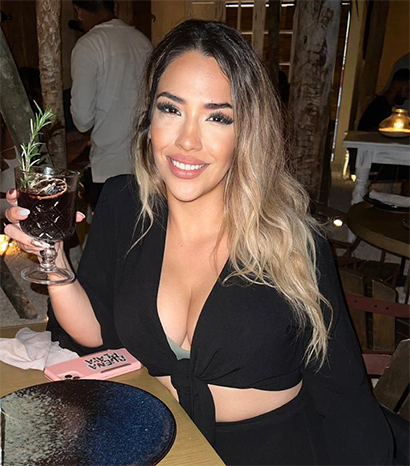 "Virginia Will Transform You In A Tulum Insider"
MORE WELLNESS SERVICES in Tulum
If you love having wellness treatments wherever you are, even when you are enjoying the stunning Riviera Maya beaches, you have plenty of options to choose from! Tulum is well known for its wellness activities and services that will make you feel in a charming paradise.  Whether you're in the mood for a massage, facial, hair styling, or nails services, there are endless options to keep you feeling your best during your vacation. Get ready to be pampered in paradise!
Take a look at some of our favorite activities and to-go places: 
Services: Manicure, Pedicure, Nail bar, Acrylic nails
Runned by a mom and her daughter, in Sirenas you will really get a treatment for yourself. You can choose a wide variety of colors, designs, and forms! We visited their studio so Alessia could get her nails done, and she was really happy with the results! Moreover, the ambience was great and you can talk with other happy customers. Sirenas is the perfect place for anyone who wants to feel fabulous and pampered!
Check their location here and be ready to be super fancy!
Services: Massages, exclusive mexican therapies, body treatments, energy and vibrational healing
If you love new wellness experiences, Yäan Healing Sanctuary is definitely your place to go. From a Crystal and Clay Temple to align your Chakra, to a deep tissue or a Swedish style massage,  you can find a variety of treatments to heal your body and soul.
The atmosphere is peaceful and calming, we love to treat ourselves there! 
Check their website and be ready to reborn.
Services: Hairstyling, hair cut, hair wash, manicure, pedicure, spa services, & more!
Looking for a great ambiance where you get an incredible hairstyle? Then Oxum luxury spa is your place to go! With an incredible range of happy customers, we tried their services for a special dinner night, and they didn't disappoint us! They work fast, and you can get any hairstyle you are looking for, at reasonable prices! Check out their website – get ready for cocooning! 
DISCOVERING YOUR TRIBE: JOINING THE BEST WHATSAPP GROUPS
Join a community that also loves the esthetics world, and that always will share with you their tips and tricks to find the best and cheapest places! It's also a safe place to ask the questions that  you don't want to ask anyone else. Connect with other enthusiasts and never worry about finding the best spots again – join the group now!
Marketplace - Buying and selling girlies
If you are interested in selling products or in buying from other people of the local community, you should join this group! You may be amazed for the quality and good prices of the products you will find here.  With a wide variety of items, you will find the perfect one for you or to give as a gift. Join the group and make amazing deals!
FAQ about Lashes and Brows in Tulum
What are the types of lash services available in Tulum?
Lash services in Tulum typically include lash extensions, lash lifts, lash tints, and lash removal. You will find a wide range of options to pamper your eyelashes! 
Can I wear lash extensions underwater?
Yes, you can wear your lash extensions underwater! Just avoid touching them too much, so they last longer and you can enjoy them even when you're swimming or diving. 
How long do lash extensions last?
Lash extensions usually stick around for 6-8 weeks, more or less the same time your natural lashes grow. They definitely save you some time in your makeup routine!
Can I get microblading in Tulum, Mexico?
Yes, in Tulum, Mexico you can get microblading, eyebrow shaping, eyebrow beautification, Eyebrow Tinting and more! Just check out some of the local beauty salons and spas that we shared with you, and enjoy your new look!
Top Events to Make Your Trip Unforgettable
DOMINIK TULUM @MIA TULUM
When: September 9, 2023 7:00 PM
Where: Mia Restaurant & Beach Club, Tulum
🌴 Join Us for An Unforgettable Night at DOMINIK - TULUM at Mia Tulum! 🌴
Friends, clear your schedules and get ready for a magical experience at Mia Tulum! This stunning location will host DOMINIK - TULUM on Saturday, September 9th, from 7 pm to 1 am. This isn't just another event; it's a fusion of nature, culture, and sound featuring an incredible line-up with GIORGIO STEFANO, AUDICTIVE, and MAURO TORRETA. At DOMINIK, you'll find the perfect blend of Tulum's lush jungles and pulsating underground beats, creating an environment where genuine connections blossom.
🎟️ Secure your tickets now:
Early Bird: $575 MXN ($38 USD), includes a welcome drink 🍹 (Limited Availability)
Tier 1: $805 MXN ($52 USD), includes a welcome drink 🍹 (Limited Availability)
Final Tier: $1150 MXN ($75 USD), includes a welcome drink 🍹 (Limited Availability)
Dinner + Party: $1380 MXN ($90 USD) 🍽️🎉 (Limited Availability)
See you there for a night you won't forget! 🎶✨
Ready to join us? Get your ticket now! Early bird tickets are already selling out, secure them at 632 pesos (only 15 tickets available).
Hurry – spots are filling up fast! 🙀 We can't wait to see you there!
Top Parties and Club Events
17th September - ANCESTRAL SOUL @BONBONNIERE TULUM
22nd September - TONY ROMERA @BONBONNIERE TULUM
29nd September - TIM BARESKO @BONBONNIERE TULUM
4th November - HOT SINCE 82 @BONBONNIERE TULUM
13th March - LOCUS Tulum 2024