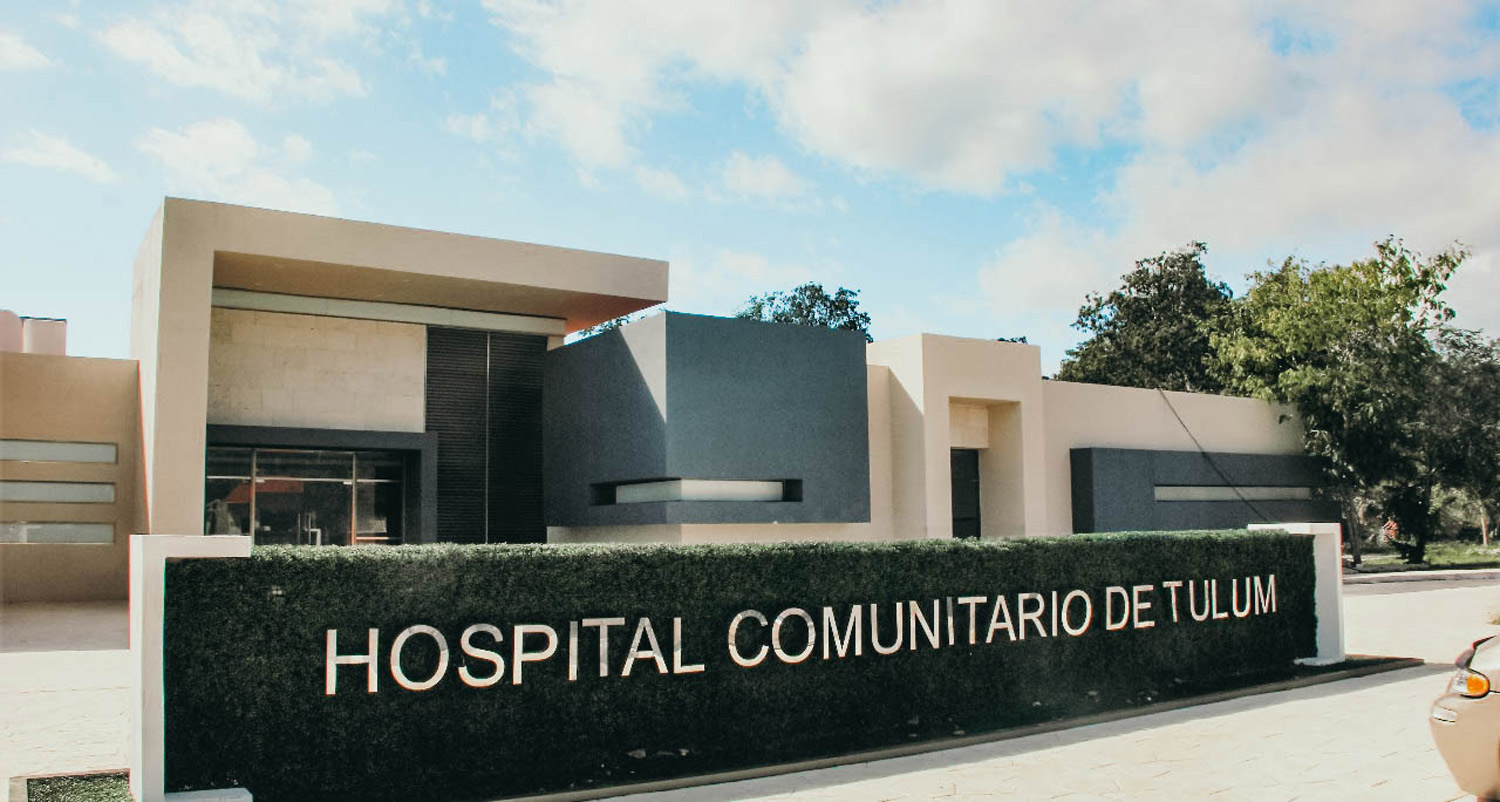 Where to Get Tested for STDs in Tulum: Stay Safe and Healthy
Are you planning to visit Tulum? Great! We are here to make sure your trip to Tulum is the best it can be, whether it is to find the best restaurants or the best place to take care of your health. Today, we are addressing an essential topic – where to find the best place to get tested for STDs in Tulum. As you're soaking up the beautiful Yucatan Peninsula sun and admiring the beautiful, clear waters, it's important to also prioritize your health. That's why we've scoured Tulum to find the best places for STD testing. That way, you can focus on what's truly important – making the most of your perfect trip to Tulum, stress-free.
In between your beach days and exploring the stunning local cenotes, taking a moment to look after your health can make a significant difference in your overall experience. It's about ensuring your days are filled with peace of mind, so you can indulge in the best that Tulum has to offer, from the vibrant local cuisine to the rich cultural heritage, without a worry.
Remember, Tulum is not only about beautiful beaches and breathtaking cenotes; it's also about being responsible and caring for your health. To truly enjoy the beauty of Tulum, one has to be at their best health. So taking a few days out of your schedule for a health check isn't just responsible – it's smart. It ensures that your perfect trip remains unspoiled, and lets you focus on making beautiful memories in this gorgeous corner of the Yucatan Peninsula.
*Before you start diving into our guide*, we wanted to share a valuable tip with you – get a FREE concierge service! Our friend Virginia is a local guide who is offering her expertise to help you to have the best time in Tulum. From getting the best table at the best restaurants to the top-hotels, to organizing the best activities, Virginia has got you covered. Don't miss out on this incredible opportunity to have a stress-free and unforgettable trip – reach out to Virginia today on WhatsApp and let her take care of the planning for you!
Just a friendly reminder: A sexually transmitted disease (STD) is a bacterial or viral infection that spreads through sexual activity. In Spanish (Mexico 's language) it is called "Enfermedades de transmisión sexual", or ETS. If you are in Tulum, here are some places where you can get tested for STDs.
Why is it important to get tested when visiting new places?
While vacation is a time to unwind and experience new adventures, your health should never take a backseat. Getting a test while vacationing, especially in a beautiful place like Tulum, allows you to enjoy your days in the Yucatan Peninsula to the fullest, without any worries. This is an integral part of responsible tourism – keeping yourself and others safe. After all, the best trips are those where beautiful memories are the only things you bring back home!
LIST OF CLINICS AND LABS IN TULUM THAT OFFER STD TESTING
If you want to get tested in Tulum, here's an important thing to know: some testing may be a bit expensive at around 2,400 pesos, but your travel insurance may cover it, so it's worth checking with them. However, here we share with you some medical centers in Tulum where you can ask them their prices and services.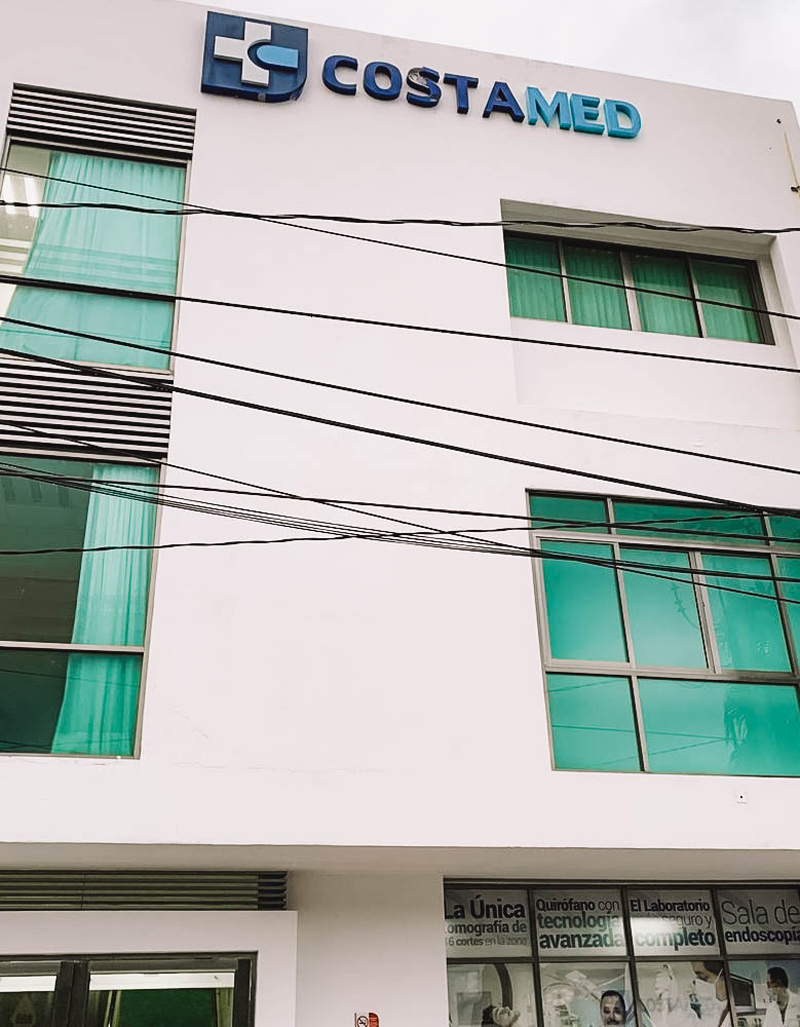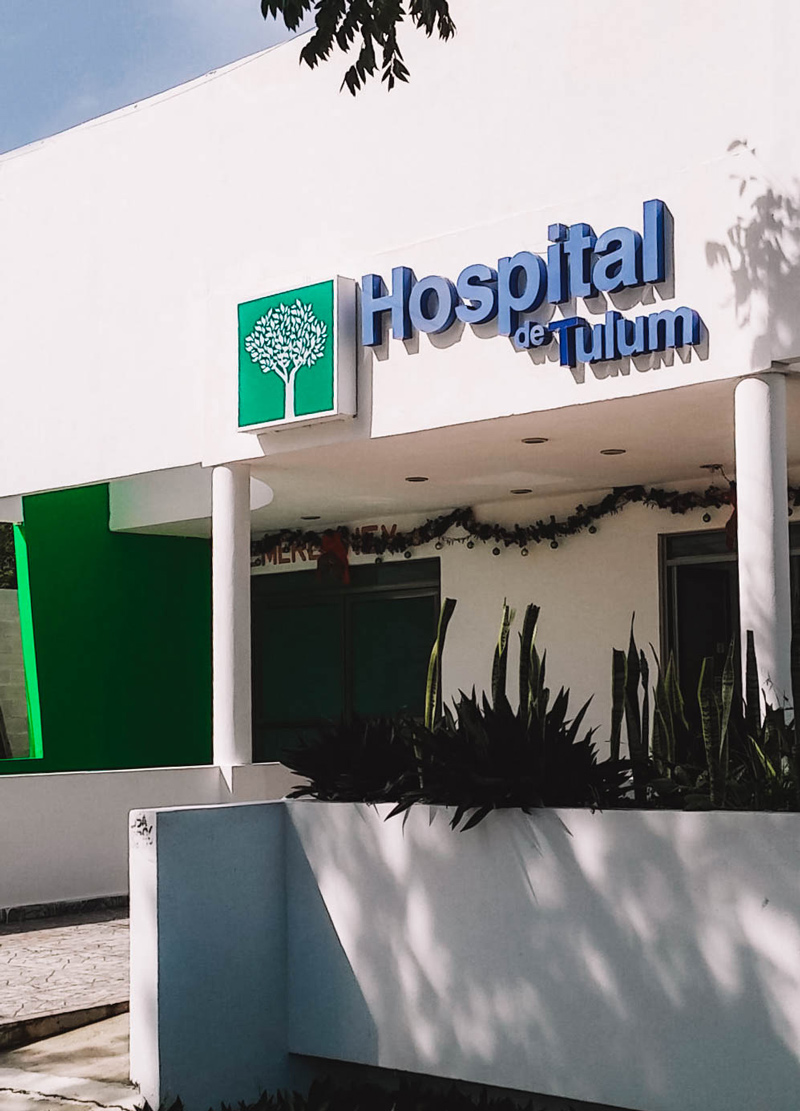 Centro Químico Playa del Carmen y Tulum
Centro Químico Playa del Carmen y Tulum is a Clinical analysis laboratory (Laboratorio de análisis clínicos, in Spanish), where you can consult for many medical studies, including STD testing. The medical staff is highly experienced and well-trained in analyzing and diagnosing STDs with accuracy and swiftness.
Check out their Facebook page and book your appointment today!
Located in the vibrant community of Tulum's Aldea Zama, Delta Labs is a reputable testing center specializing in same-day STD testing. With their experienced healthcare professionals and state-of-the-art facility, they provide accurate and confidential results. You can conveniently book your appointment through their website. Your sexual health matters, and they prioritize your comfort and privacy throughout the testing process. Trust Delta Labs in Tulum's Aldea Zama for reliable results and strict confidentiality. Schedule your STD testing appointment today.
Playa Doctor is a medical group located in Playa del Carmen, Riviera Maya, and some other places in the Yucatan Peninsula. They offer a variety of services, including medical guidance, testing and confidential treatment for STDs.
Their team of experienced doctors is highly trained in the diagnosis and treatment of a variety of illnesses and conditions. To book an appointment and check their services, you can visit their website.
Drip Hydration in Tulum is a health service provider specializing in intravenous (IV) hydration therapies tailored to meet your specific health needs. They offer a comprehensive range of diagnostic tests including screening for sexually transmitted diseases (STDs) and COVID-19 testing.
For their STD testing services, they provide confidential and reliable screenings in a comfortable and private setting, which allows you to take control of your sexual health proactively. They understand the importance of early detection and treatment for STDs and hence, ensure prompt and accurate results for their patients.
To avail their services or for more details on their location and booking procedures, visit their official website today.
Take Advantage Of Free Concierge Service
As excellent to explore Tulum and its surroundings alone, you may need help figuring out where to start. To make the most of your money and time, contact Virginia and Kelly - two incredible Mexican girls living in Tulum for more than 15 years. They're familiar with the ins & outs of the Tulum town and hotel zone like the back of their hand! 
Since we arrived in Tulum 2 years ago, many adventures wouldn't have been possible without their help - they know literally everybody in Tulum and can perfectly organize every moment of your stay. Get the best tables, skip queues and get on the guest list of the coolest places in Tulum - this's only the beginning! 
They are ready to offer you guys FREE concierge service in Tulum for the time of your stay: take advantage of it, contact them on Whatsapp and live the best experience!
Get FREE Concierge Service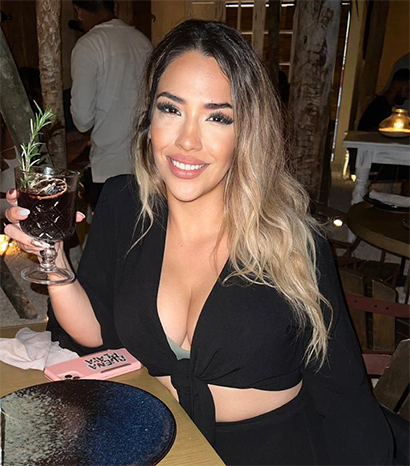 "Virginia Will Transform You In A Tulum Insider"
SPANISH & MEDICAL ATTENTION - WHAT IF I DON'T SPEAK SPANISH?
No worries if your Spanish is just a bit "hola" and "gracias". Tulum's got your back! Drop by an STD testing center – many have staff who can chat in English or even other languages. Or, better yet, make it an adventure. Grab a friend who knows their "sí"!
TYPES OF STD TESTS AVAILABLE - WHAT'S THE BEST?
There are several types of STD tests available, being the most common of them the urine tests, swabs and blood tests. The "best" test really depends on your specific situation and concerns. Just listen to your doctor and get tested for the STD he recommends. You could also ask if there is any special test for your symptoms if they relate to a specific infection.
WHAT TO DO AFTER GETTING THE TEST RESULTS
Just received your test results and feeling a swirl of emotions? It's completely natural, especially when it's about your health. Let's navigate this together!
If your results came back positive, the most crucial step is to adhere to your healthcare provider's recommended treatment plan. It might seem daunting at first, but remember, each step you take is a move towards better health. Don't forget to have those important but challenging conversations with anyone who may be impacted by your diagnosis. Open, honest dialogue is key to prevention and support.
On the flip side, if your results are negative, give yourself a pat on the back! It means whatever preventative measures you've been taking are working. But don't slack off – continue practicing safe behaviors to maintain your clean bill of health. Prevention is always better than cure!
SAFE SEX PRACTICES AND PREVENTION WHEN TRAVELING
Safe sex should be a non-negotiable, wherever your travels may take you, even to captivating places like Tulum. Never forget to keep handy protection, such as condoms. They're not just souvenirs you can easily pick up here, but your shield in ensuring fun doesn't overrule safety.
But remember, physical barriers aren't the only line of defense. Regular check-ups and conversations about sexual health with your partner shouldn't be the awkward part of your journey. Instead, think of them as crucial pit stops that let you continue on your adventures worry-free. So let's pledge to keep the thrill of exploration both safe and exhilarating, okay? Happy and safe adventuring!
FAQ about STD Tests in Tulum
How long does it take to get the results of an STD test in Tulum?
The length of time it takes to get STD test results in Tulum can vary depending on the type of test you receive. Some STD tests can give you results within a few minutes, while others may take several days or even weeks. It's best to ask the testing facility about their specific procedures and turnaround times.
Do I need to make an appointment to get tested for STDs in Tulum?
Yes, it's typically necessary to make an appointment to get tested for STDs in Tulum. This helps ensure that the testing facility can accommodate you and provide you with the necessary services.
How confidential is STD testing in Tulum?
STD testing in Tulum is generally confidential. The testing facility should follow strict privacy and confidentiality protocols to protect your personal information and results. However, it's always a good idea to confirm their policies before getting tested.
Will my insurance cover the cost of STD testing in Tulum?
Whether or not your insurance covers the cost of STD testing in Tulum depends on your specific insurance policy. It's best to check with your insurance provider to see what your coverage includes.
What should I do if I think I have been exposed to an STD in Tulum?
If you think you've been exposed to an STD in Tulum, it's important to get tested as soon as possible. 
Top Events to Make Your Trip Unforgettable
DOMINIK TULUM @MIA TULUM
When: September 9, 2023 7:00 PM
Where: Mia Restaurant & Beach Club, Tulum
🌴 Join Us for An Unforgettable Night at DOMINIK - TULUM at Mia Tulum! 🌴
Friends, clear your schedules and get ready for a magical experience at Mia Tulum! This stunning location will host DOMINIK - TULUM on Saturday, September 9th, from 7 pm to 1 am. This isn't just another event; it's a fusion of nature, culture, and sound featuring an incredible line-up with GIORGIO STEFANO, AUDICTIVE, and MAURO TORRETA. At DOMINIK, you'll find the perfect blend of Tulum's lush jungles and pulsating underground beats, creating an environment where genuine connections blossom.
🎟️ Secure your tickets now:
Early Bird: $575 MXN ($38 USD), includes a welcome drink 🍹 (Limited Availability)
Tier 1: $805 MXN ($52 USD), includes a welcome drink 🍹 (Limited Availability)
Final Tier: $1150 MXN ($75 USD), includes a welcome drink 🍹 (Limited Availability)
Dinner + Party: $1380 MXN ($90 USD) 🍽️🎉 (Limited Availability)
See you there for a night you won't forget! 🎶✨
Ready to join us? Get your ticket now! Early bird tickets are already selling out, secure them at 632 pesos (only 15 tickets available).
Hurry – spots are filling up fast! 🙀 We can't wait to see you there!
Top Parties and Club Events
17th September - ANCESTRAL SOUL @BONBONNIERE TULUM
22nd September - TONY ROMERA @BONBONNIERE TULUM
29nd September - TIM BARESKO @BONBONNIERE TULUM
4th November - HOT SINCE 82 @BONBONNIERE TULUM
13th March - LOCUS Tulum 2024