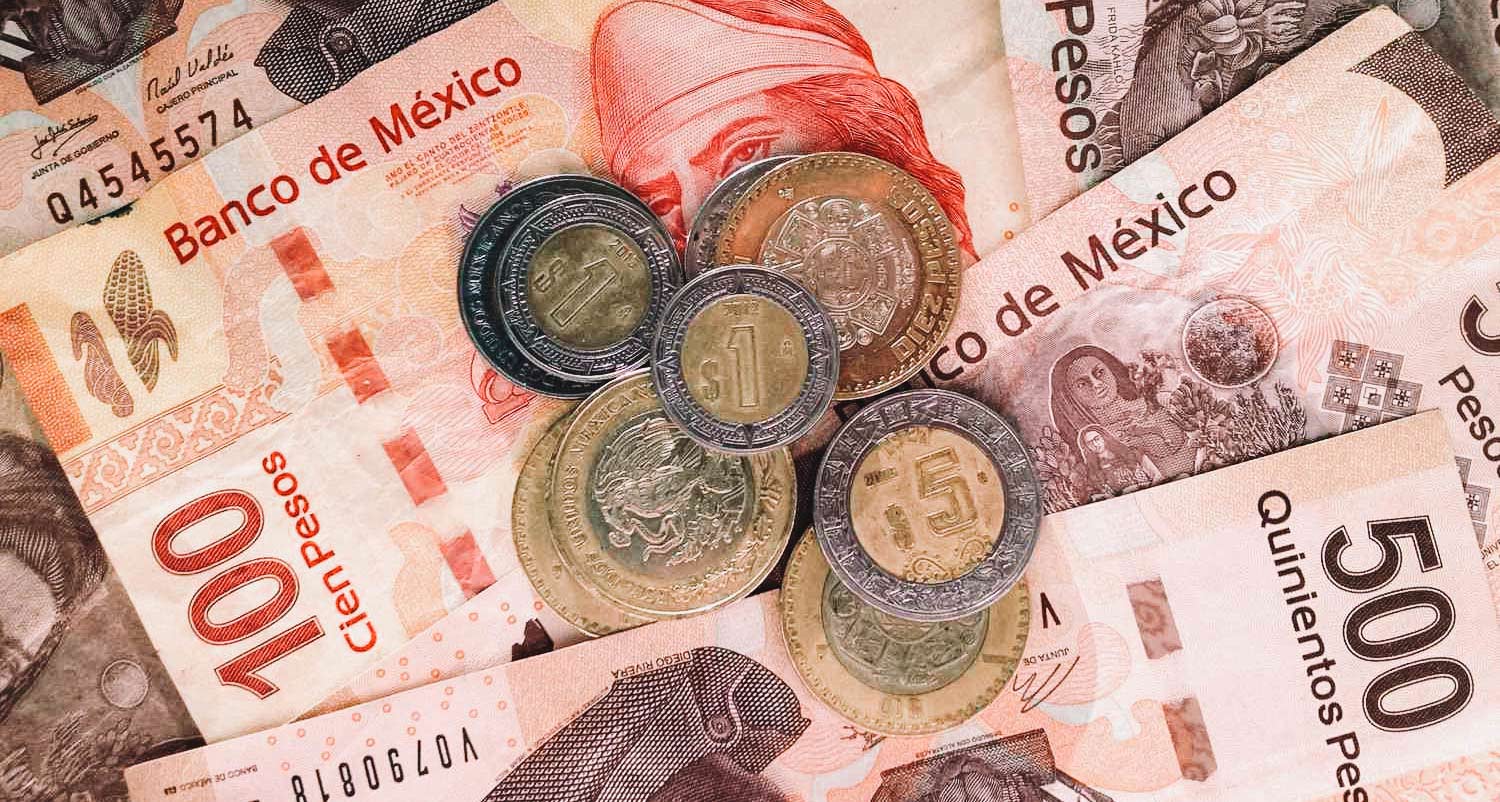 International Money Transfers Made Easy for Your Tulum Trip
Are you traveling to Tulum? Incredible! Then you may know that Tulum is a beautiful coastal town located on the Yucatan Peninsula in Mexico, known for its stunning beaches, delicious food, and rich culture. Whether you are traveling to Tulum for the first time or you are visiting Tulum again, knowing how to transfer money internationally can be really useful!
During our trips, we met people from different countries, and sometimes we needed to send them money. Sometimes to split the bill, sometimes to buy something… whatever the reason is, you may wonder what is the cheapest and best way to do it. So if you want to know some of the ways to do it, grab your coffee and keep reading! 
TRAVEL TIP: Before diving into the article, did you know there's a FREE concierge service you can use? (Go to the best parties, get the best tables, and find incredible prices!) Our friend Virginia is a local guide and expert offering insider tips to make the most of your experience! Contact her on Whatsapp and get ready for having the best adventure in Tulum!
TRANSFER MONEY INTERNATIONALLY - SOME OPTIONS
Revolut is a trustable way to send money internationally, and it's free to use! With Revolut, you can send money in USD and Mexican pesos. They offer competitive exchange rates and charge no hidden fees, making it a cost-effective option for international money transfers. You can use Revolut's mobile app to track your transfers and manage your account just on your phone! 
If you don't have your account yet, you can sign up here. Moreover, Revolut it's pretty simple to use, and you just need a bank account and a mobile phone.
Wise, formerly known as TransferWise, is an online money transfer service that allows you to send and receive money in different currencies, including USD and Mexican pesos. Wise uses real-time exchange rates and charges a low, transparent fee for each transfer. You can use their website or mobile app to track your transfers and manage your account.
MoneyGram provides money transfer services internationally.  With MoneyGram, you can send money in USD or Mexican pesos and choose to have it deposited into a bank account, picked up as cash, or delivered to a mobile wallet. They offer various transfer speeds and charge fees based on the transfer amount and destination.
Western Union is a well known global money transfer service that allows you to send and receive money in over 200 countries and territories, including Mexico. With Western Union, you can send money in USD or Mexican pesos!
International Money Transfer Processing Time: Explained
When you need to transfer money internationally, timing may vary!  Various factors come into play, indicating the time it takes for the transaction to be processed successfully. Banks or financial institutions you choose, can impact the time frame, with anywhere from a few hours to several days being the norm. Keeping yourself informed beforehand will ensure that your transfer is swift and hassle-free.
However, keep in mind that being patient is really important! Sometimes a very valuable skill of travelers is understanding the ups and downs of the road. And it's okay! Try to enjoy the view in the middle.
WHEN TO TRANSFER MONEY INTERNATIONALLY - USEFUL SITUATIONS
Paying for accommodations
If you are staying at a hotel or rental property in Tulum that requires payment in MXN pesos,  you may need to make an international money transfer to cover the cost.
Paying for tours or activities
Many tours and activities in Tulum require payment in advance, and if you are booking from another country, you may need to make an international money transfer to secure your reservation.
Purchasing local goods or services
While Tulum does accept US dollars, many local businesses prefer to be paid in pesos. If you need to make purchases while in Tulum, you may need to exchange your home currency for pesos via an international money transfer.
Sending money to friends or family
If you are traveling in Tulum with friends or family from different countries, you may need to make an international money transfer to cover shared expenses or send money to each other to split the bill, for example. 
TULUM BUDGET TIPS: MAKE YOUR MONEY GO THE EXTRA MILE
Opt for a hostel or Airbnb
Tulum isn't short on places to stay, but if you're budget-conscious, a hostel or Airbnb might be just the ticket. You can snag a private room at many hostels, so you don't have to skimp on privacy. And if you're on a group trip, splitting an Airbnb can keep costs down.
Tulum's got tons of great restaurants, but they can be pricey. So, how about living like a local? Street food and small, family-owned joints are often easier on the pocket. Plus, it's a fun way to discover new dishes!
Paying with Mexican pesos can make your transactions smoother in Tulum. Some smaller places may not take USD or might give you a less-than-great exchange rate. So, keeping a few MXN pesos handy can be a smart move.
Choose an affordable car rental
Finding a car rental that's both good and affordable can be a bit of a puzzle. But after two years in Tulum, we've found the best, most affordable option for those short but sweet trips around town. Contact our friend Virginia if you want your car rental experience to be smooth and stress free!
Take Advantage Of Free Concierge Service
As excellent to explore Tulum and its surroundings alone, you may need help figuring out where to start. To make the most of your money and time, contact Virginia and Kelly - two incredible Mexican girls living in Tulum for more than 15 years. They're familiar with the ins & outs of the Tulum town and hotel zone like the back of their hand! 
Since we arrived in Tulum 2 years ago, many adventures wouldn't have been possible without their help - they know literally everybody in Tulum and can perfectly organize every moment of your stay. Get the best tables, skip queues and get on the guest list of the coolest places in Tulum - this's only the beginning! 
They are ready to offer you guys FREE concierge service in Tulum for the time of your stay: take advantage of it, contact them on Whatsapp and live the best experience!
Get FREE Concierge Service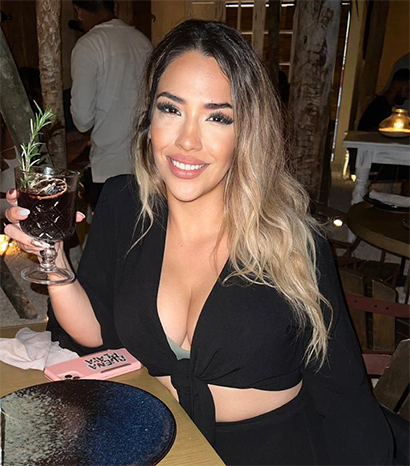 "Virginia Will Transform You In A Tulum Insider"
EXCHANGING MONEY - GETTING MXN PESOS IN AN ATM
Go to the cheapest ATM in Tulum
At Super Aki grocery store, withdrawing cash only costs 30 MXN pesos with a maximum of 4,000 MXN pesos. But if you require more, we suggest heading to Chedraui Supermarket, where you can withdraw up to 7,000 MXN pesos. Here, you can use a HSBC ATM for a fee of 80 MXN pesos.</p> <p>So if you ever need some extra cash for your Tulum adventure, now you know where to go!
Tulum Pueblo - the best zone to find an ATM
When in Tulum, you may find that ATMs in the Hotel Zone or Beach Zone run out of money. To avoid this, it's wise to consider ATMs located in the Pueblo. Not only do these ATMs generally offer the best fees, but they are also more likely to dispense MXN pesos. On the other hand, withdrawing money from ATMs in the tourist areas can be a hit or miss, so plan ahead to avoid disappointment during your trip.
FAQ about Money Transfers Tulum
Why would I need to make an international money transfer for my Tulum trip?
You might need to make an international money transfer if you are traveling to Tulum from another country and need to pay for things like accommodations, tours, or transportation in pesos.
Can I make an international money transfer online?
Yes, most of the banks and financial institutions offer online money transfer services that allow you to send money to another country from the comfort of your own phone! 
Is it safe to make an international money transfer online?
Yes, as long as you are using a reputable bank or financial institution like the ones we recommended in this article, making an international money transfer online is generally safe.
How do I track my international money transfer?
You can usually track your international money transfer using the tracking number or reference number provided by the bank or financial institution you used to make the transfer.
Top Events to Make Your Trip Unforgettable
DOMINIK TULUM @MIA TULUM
When: September 9, 2023 7:00 PM
Where: Mia Restaurant & Beach Club, Tulum
🌴 Join Us for An Unforgettable Night at DOMINIK - TULUM at Mia Tulum! 🌴
Friends, clear your schedules and get ready for a magical experience at Mia Tulum! This stunning location will host DOMINIK - TULUM on Saturday, September 9th, from 7 pm to 1 am. This isn't just another event; it's a fusion of nature, culture, and sound featuring an incredible line-up with GIORGIO STEFANO, AUDICTIVE, and MAURO TORRETA. At DOMINIK, you'll find the perfect blend of Tulum's lush jungles and pulsating underground beats, creating an environment where genuine connections blossom.
🎟️ Secure your tickets now:
Early Bird: $575 MXN ($38 USD), includes a welcome drink 🍹 (Limited Availability)
Tier 1: $805 MXN ($52 USD), includes a welcome drink 🍹 (Limited Availability)
Final Tier: $1150 MXN ($75 USD), includes a welcome drink 🍹 (Limited Availability)
Dinner + Party: $1380 MXN ($90 USD) 🍽️🎉 (Limited Availability)
See you there for a night you won't forget! 🎶✨
Ready to join us? Get your ticket now! Early bird tickets are already selling out, secure them at 632 pesos (only 15 tickets available).
Hurry – spots are filling up fast! 🙀 We can't wait to see you there!
Top Parties and Club Events
17th September - ANCESTRAL SOUL @BONBONNIERE TULUM
22nd September - TONY ROMERA @BONBONNIERE TULUM
29nd September - TIM BARESKO @BONBONNIERE TULUM
4th November - HOT SINCE 82 @BONBONNIERE TULUM
13th March - LOCUS Tulum 2024