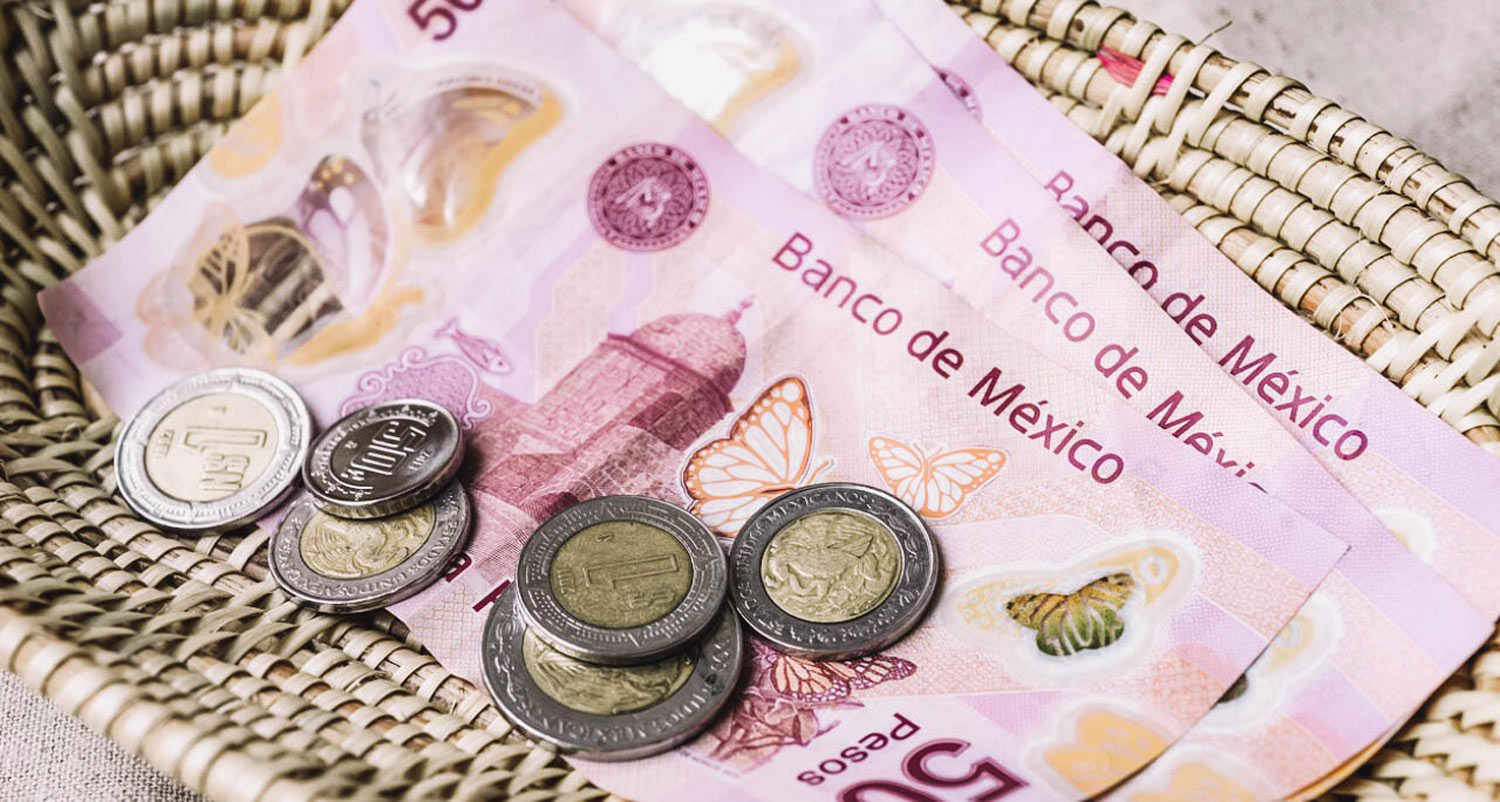 The Ultimate Guide to Tipping Etiquette in Tulum
If you're planning a trip to Tulum, the hidden gem of Riviera Maya, and want to make sure you've got the tipping etiquette covered, we've got you! Check out our Ultimate Guide to Tipping Etiquette in Tulum, designed to make your stay even better by helping you navigate local customs and expectations. We have been living in Tulum for two years now, and we have valuable tips to share with you!
Knowing about tipping etiquette in the place we are visiting is useful when you are dining at a restaurant or enjoying a coffee on one of Tulum's incredible beaches. This guide will help you determine the appropriate amount to tip, the best currency to use, and why tipping is important for the staff. So if you are ready, grab a cup of coffee and keep reading! 
* Before we start diving into our tipping guide, we wanted to share a valuable tip with you – a FREE concierge service! Our friend Virginia is a local guide who is offering her expertise to help you make the most out of your time in Tulum. From the best nightlife spots to the top-rated villas and unbeatable activities, Virginia has got you covered. Don't miss out on this incredible opportunity to have a stress-free and unforgettable trip – reach out to Virginia today on WhatsApp and let her take care of the planning for you!
With no more to say, let's dive into our tipping guide!
IS TIPPING NORMAL IN TULUM?
Absolutely! Tipping is a standard practice in Tulum, and in Mexico in general. Moreover, it is highly encouraged to show your appreciation for excellent service at local restaurants and bars. The Spanish word for tip is "propina," and by leaving one you demonstrate your care for hardworking locals who made your visit all the more enjoyable. They will greet you with a big Gracias – Thank you!
COMMON TIPPING AMOUNT IN TULUM
When you visit Tulum, you will probably enjoy the food and service of multiple incredible restaurants that this city has to offer. If you wonder how much to tip in every situation, let us tell you: the normal tipping amount in Tulum is between 10% – 15%. However, some visitors and travelers, like us, prefer to tip 20%, recognizing the locals' hard work and showing appreciation for not only the incredible cuisine, but also their exceptional service that made our time here more enjoyable.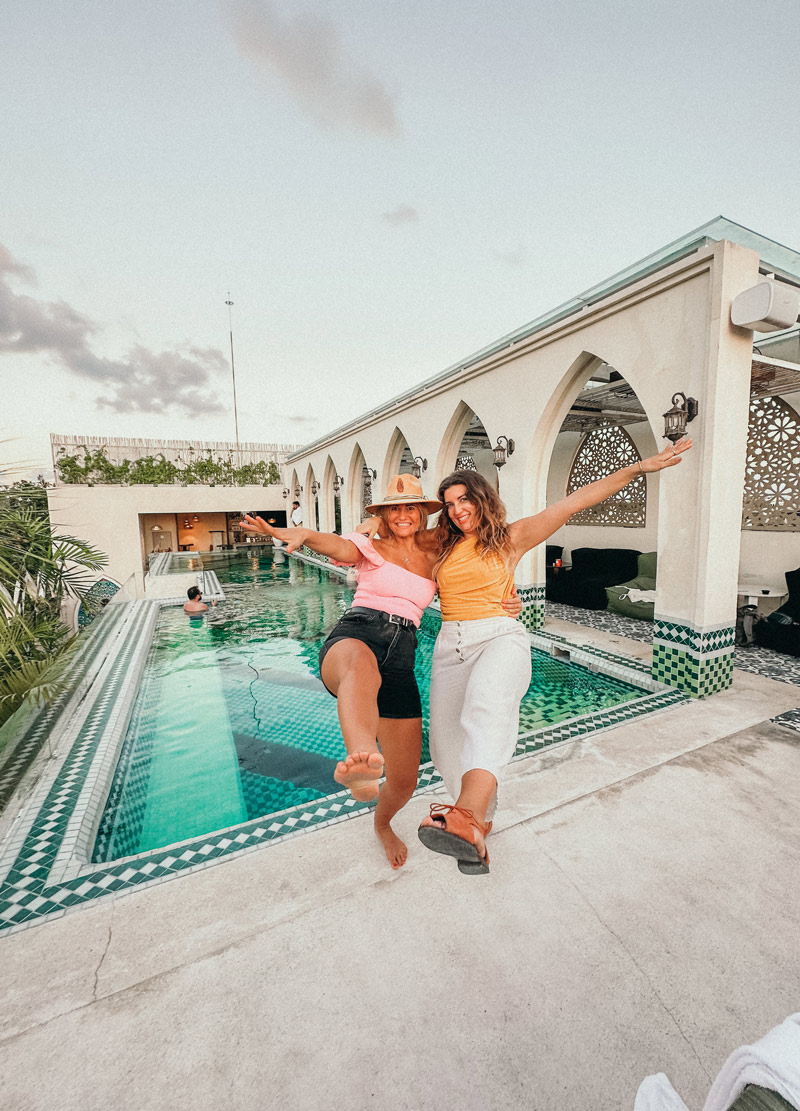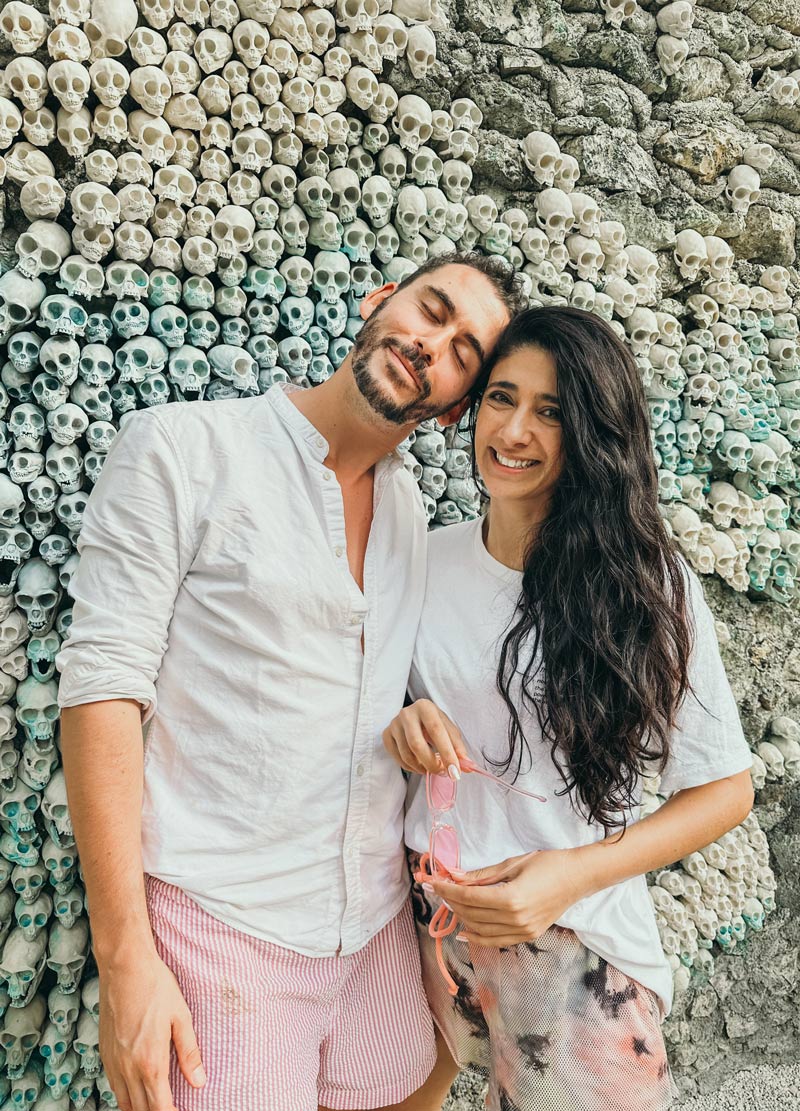 EXAMPLE OF TIPPING IN TULUM
Here's an example of tipping in Tulum using the 10%, 15%, and 20% guidelines, and converting it to Mexican pesos:
Let's say you have a meal at a restaurant in Tulum, and the total bill comes to 500 MXN pesos.
10% tip: 50 MXN pesos

15% tip: 75 MXN pesos

20% tip: 100 MXN pesos
If you receive exceptional service, you may want to consider tipping around the 20% guideline, which is really possible! We always tip the 20%, because we have always had an incredible experience in each one of the restaurants we have visited. Whether it is a small local restaurant in the city, or a big Beach Club next to the sea, Tulum never disappoints us!
Moreover, if you want to know more about some amazing restaurant and bar recommendations in Tulum, we've got a few popular places that you need to check out if you are in Tulum: Gitano, Rosa Negra, and Casa Jaguar. These places offer great food and drinks, as well as a fun atmosphere for a night out. 
TRAVEL TIP: You can be on the guest list and book the best tables for FREE thanks to our friend Virginia! Contact her on WhatsApp today.
Take Advantage Of Free Concierge Service
As excellent to explore Tulum and its surroundings alone, you may need help figuring out where to start. To make the most of your money and time, contact Virginia and Kelly - two incredible Mexican girls living in Tulum for more than 15 years. They're familiar with the ins & outs of the Tulum town and hotel zone like the back of their hand! 
Since we arrived in Tulum 2 years ago, many adventures wouldn't have been possible without their help - they know literally everybody in Tulum and can perfectly organize every moment of your stay. Get the best tables, skip queues and get on the guest list of the coolest places in Tulum - this's only the beginning! 
They are ready to offer you guys FREE concierge service in Tulum for the time of your stay: take advantage of it, contact them on Whatsapp and live the best experience!
Get FREE Concierge Service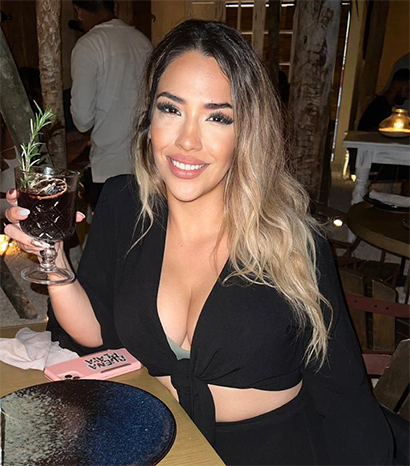 "Virginia Will Transform You In A Tulum Insider"
WHAT IS TIPPING ETIQUETTE
Well, it's a worldwide tradition that shows appreciation for good service. But here's the thing, folks in the service industry depend on tips to make ends meet. So, if you're planning on dining out, make sure to factor in the tip!
We tip because it's our way to appreciation for good service, and it's an integral part of the culture in Tulum. Tipping is also related to the economy, because as we said, some workers don't get paid enough to make a good living without tips.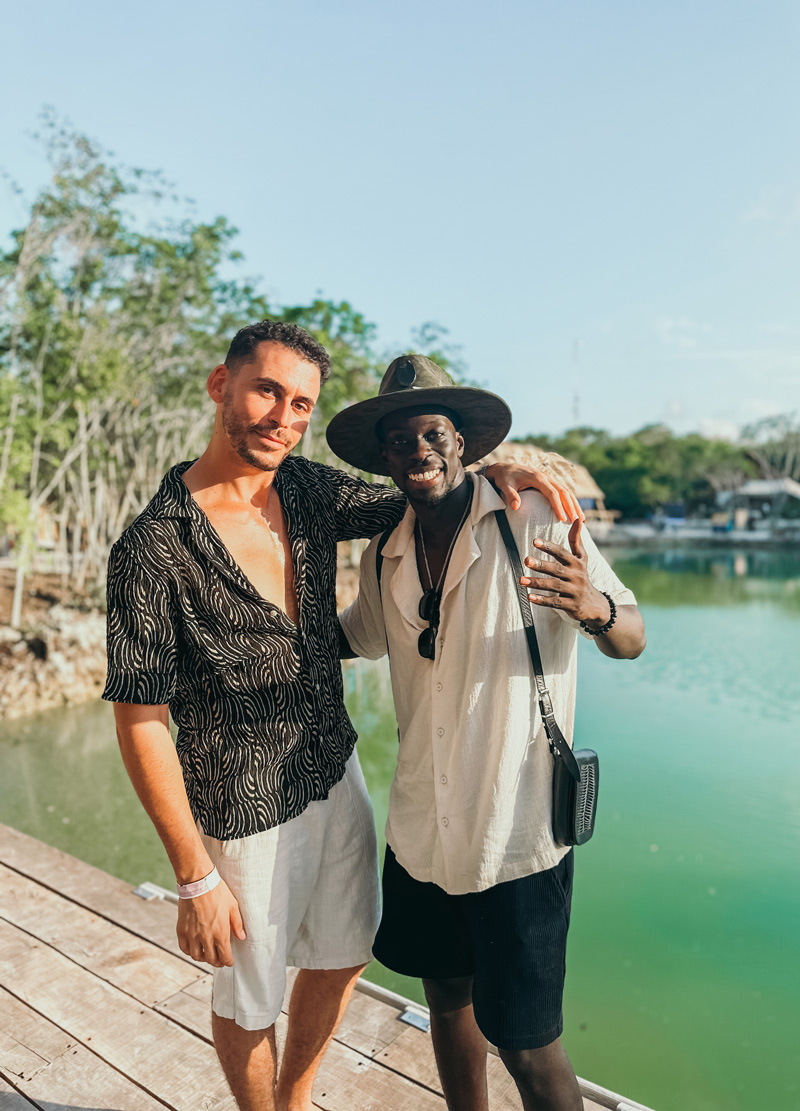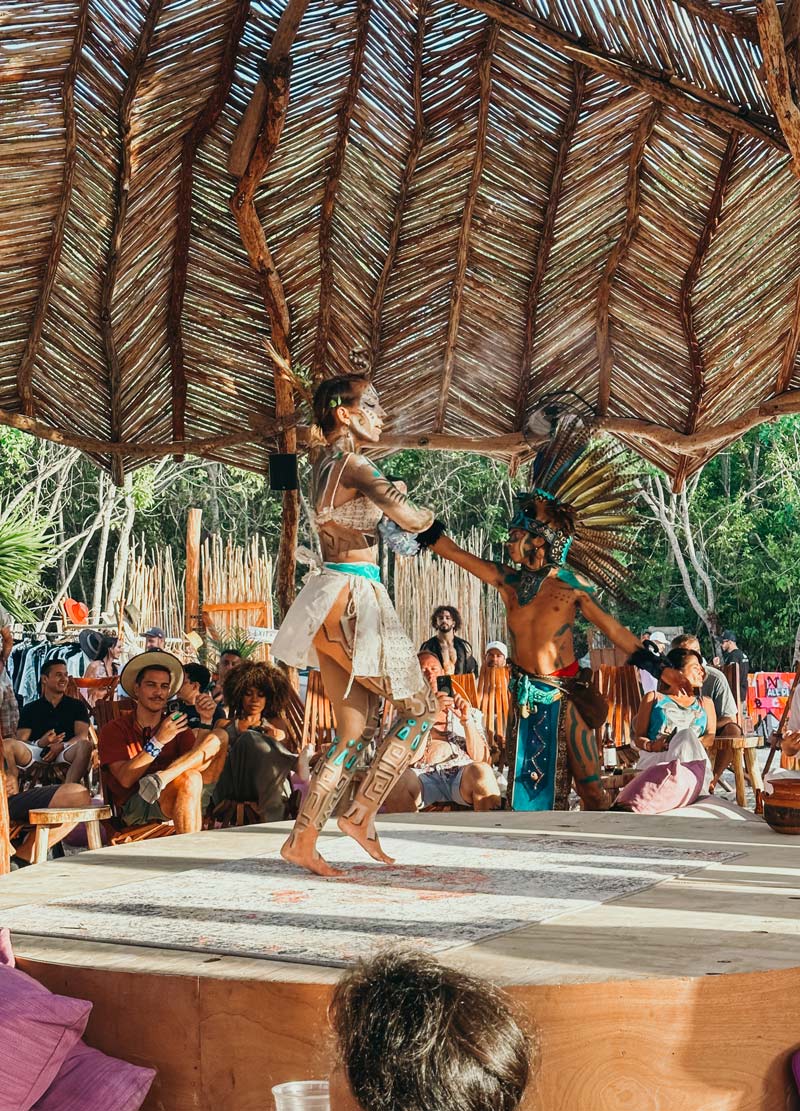 COMMON SITUATIONS TO TIP IN TULUM
As a traveler in Tulum, there are several common situations where tipping is expected. 
Knowing when and how much to tip can be a little tricky, but it's an important part of showing appreciation for good service and supporting the local service industry. Now, let's walk through some of the most common situations where tipping is expected in Tulum!
When you have a meal at a restaurant in Tulum, it's customary to leave a tip for your server. This is especially true if you receive good service or if the restaurant is particularly busy.
If you stop for a coffee or a snack at a café in Tulum, it's also a good idea to leave a little something extra for the barista or server.
No matter if you're shacking up in a budget hostel or living it up at a fancy hotel, tipping the staff is a good way to appreciate those who go above and beyond to make your stay comfortable. From the friendly housekeeping squad to the sharp front desk team, giving a little something extra can really make someone's day! 
Although it's not mandatory, in Mexico and especially in Tulum, it's common to leave tips! Even if you are in an all inclusive resort, it's common to leave something to the staff. The tip you leave is shared  among all of the staff so it's appreciated and goes a long way. After all, they are working hard to make sure you have an awesome time!
HOW TO TIP IN TULUM - CASH IS KING
There are different ways to tip in Tulum. It's common to tip in cash in many places, restaurants, bars, and small shops don't always have the option to tip using a credit card. Moreover, if you tip with a card, the payment is received by the staff on a later date,so if you have the possibility, consider leaving a tip using cash. 
Bear in mind: It's always recommended to carry cash while visiting Tulum to be prepared for all payment situations.
SHOULD I TIP WHEN I DIDN'T ENJOY THE SERVICE?
When it comes to leaving a tip, it's important to remember that it's ultimately up to you, no one would force you. If you're not totally satisfied with the service you received, you can speak to a manager about your concerns. However, this kind of situation is really weird, and in Tulum you are really likely to enjoy every time you spend there!
FAQ About Tipping In Tulum
Is tipping expected in Tulum?
Tipping is definitely expected in Tulum, especially for service staff who work hard to make sure you have an enjoyable experience. While it's not mandatory, it's considered good etiquette to show your appreciation with a tip.
Is it rude not to tip in Tulum?
It's not necessarily rude not to tip in Tulum, but it's definitely appreciated if you do. Service staff work long hours and depend on tips to make a living, so if you can afford it, leaving a little something extra is a great way to show your gratitude.
Is it ok to tip in USD in Tulum?
Now, when it comes to tipping in USD in Tulum, it's generally better to tip in Mexican pesos. The service staff may have difficulty converting the currency. So it's better to have some pesos on hand for tipping purposes.
Is tipping necessary in Tulum?
Tipping in Tulum it's not absolutely necessary, but it's definitely a good idea. So if you can, leave a little extra for your waiter, hotel staff, or tour guide – they'll appreciate it!
Top Events to Make Your Trip Unforgettable
DOMINIK TULUM @MIA TULUM
When: September 9, 2023 7:00 PM
Where: Mia Restaurant & Beach Club, Tulum
🌴 Join Us for An Unforgettable Night at DOMINIK - TULUM at Mia Tulum! 🌴
Friends, clear your schedules and get ready for a magical experience at Mia Tulum! This stunning location will host DOMINIK - TULUM on Saturday, September 9th, from 7 pm to 1 am. This isn't just another event; it's a fusion of nature, culture, and sound featuring an incredible line-up with GIORGIO STEFANO, AUDICTIVE, and MAURO TORRETA. At DOMINIK, you'll find the perfect blend of Tulum's lush jungles and pulsating underground beats, creating an environment where genuine connections blossom.
🎟️ Secure your tickets now:
Early Bird: $575 MXN ($38 USD), includes a welcome drink 🍹 (Limited Availability)
Tier 1: $805 MXN ($52 USD), includes a welcome drink 🍹 (Limited Availability)
Final Tier: $1150 MXN ($75 USD), includes a welcome drink 🍹 (Limited Availability)
Dinner + Party: $1380 MXN ($90 USD) 🍽️🎉 (Limited Availability)
See you there for a night you won't forget! 🎶✨
Ready to join us? Get your ticket now! Early bird tickets are already selling out, secure them at 632 pesos (only 15 tickets available).
Hurry – spots are filling up fast! 🙀 We can't wait to see you there!
Top Parties and Club Events
17th September - ANCESTRAL SOUL @BONBONNIERE TULUM
22nd September - TONY ROMERA @BONBONNIERE TULUM
29nd September - TIM BARESKO @BONBONNIERE TULUM
4th November - HOT SINCE 82 @BONBONNIERE TULUM
13th March - LOCUS Tulum 2024