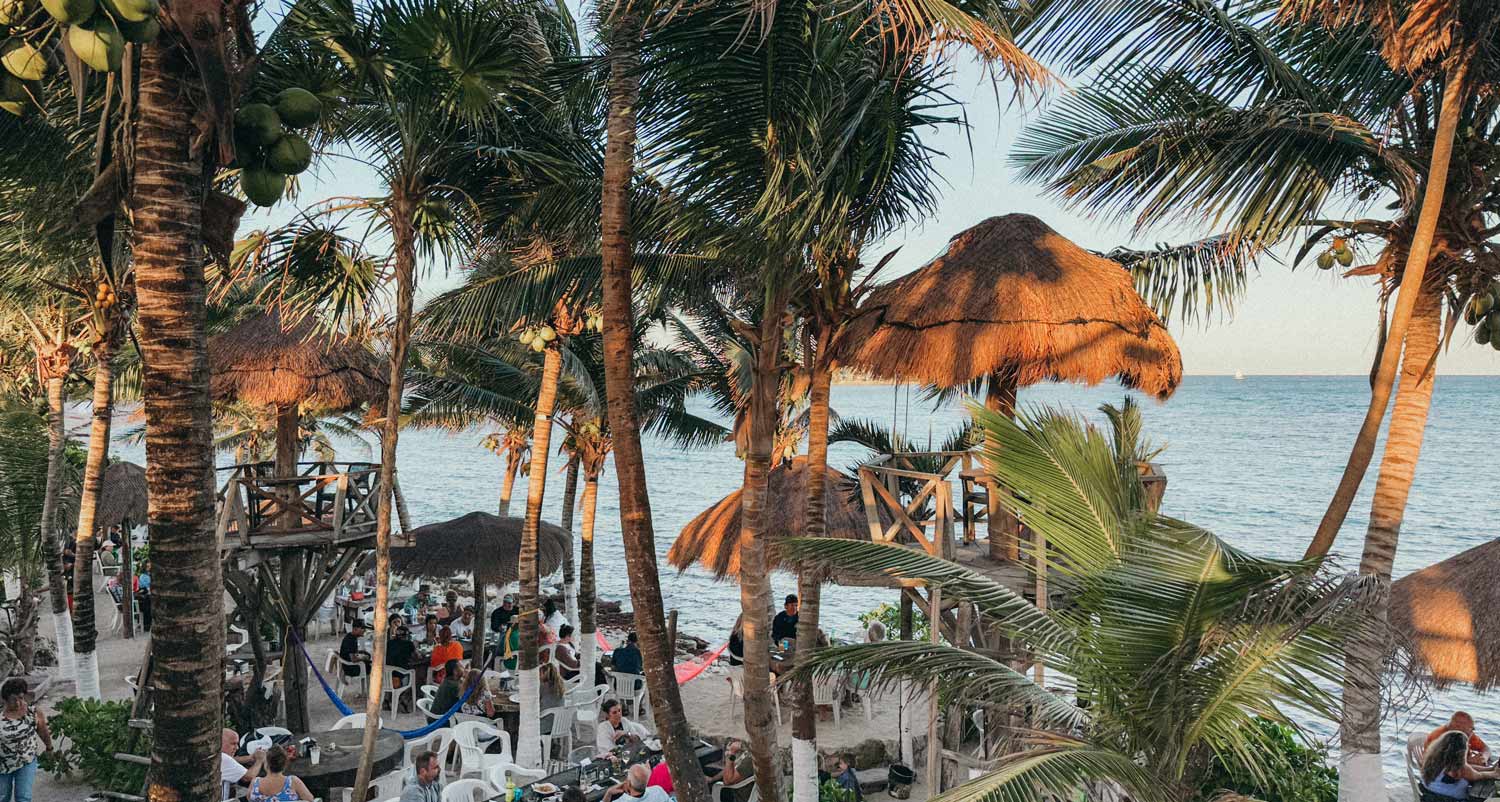 Bachelor Party in Tulum: 15 Ideas for an Unforgettable Trip
Are you looking for an unforgettable bachelor party in the city of Tulum? Then you have come to the right place! Tulum is a very popular destination in Mexico for bachelor parties! From luxurious hotels, to thrilling excursions on the beach, there are plenty of options available for a fun-filled celebration that you and your group will never forget! Don't miss our Tulum bachelor party planning guide 2023 here.
Even if in your group you have a friend that loves nature, or a friend that loves partying, Tulum has something for everyone! We'd like to invite you to explore in this article 15 amazing ideas for you to have the best bachelor party ever!
Before we start diving into all the amazing activities Tulum has to offer, we wanted to share a valuable tip with you – a free concierge service! Our friend Virginia is a local guide who is offering her expertise to help you make the most out of your bachelor party in Tulum.
From the best nightlife spots to the top-rated villas and unbeatable activities, Virginia has got you covered. Don't miss out on this incredible opportunity to have a stress-free and unforgettable trip – reach out to Virginia today on WhatsApp and let her take care of the planning for you!
With no more to say, let's dive into the activities!
The perfect activities for adventurers souls
Are you willing to take your inner adventurer out!? Check the next activities!  In Tulum, Mexico, there are a lot of great places waiting for you around every corner, and you have to go out and find them. If you're looking for activities to enjoy with your group during the day, here are some ideas 
Rent ATVs and embark on a thrilling off-road adventure to explore the beaches in Tulum. Imagine the rush of driving an ATV with your friends under the sun!
Experience scuba diving in the stunning underwater caves of Gran Cenote - one of the most popular destinations in Tulum. With its crystal clear waters and impressive lighting, you and your friends will capture unforgettable memories.
Get your adrenaline pumping with deep-sea fishing for marlin, tuna, and other impressive game fish. Experience this adventure with your friends and make unforgettable memories.
Have you ever ridden a horse through the jungle? If so, you know how exhilarating it can be, and if not, it's an experience you won't want to miss. Jungle horseback riding is the perfect adventure to add to your bachelor party weekend. You and your friends can explore scenic trails and take in the stunning natural beauty while feeling the rush of adrenaline.
Experience the art of kiteboarding or windsurfing in the warm Caribbean waters of Tulum with experienced guides by your side.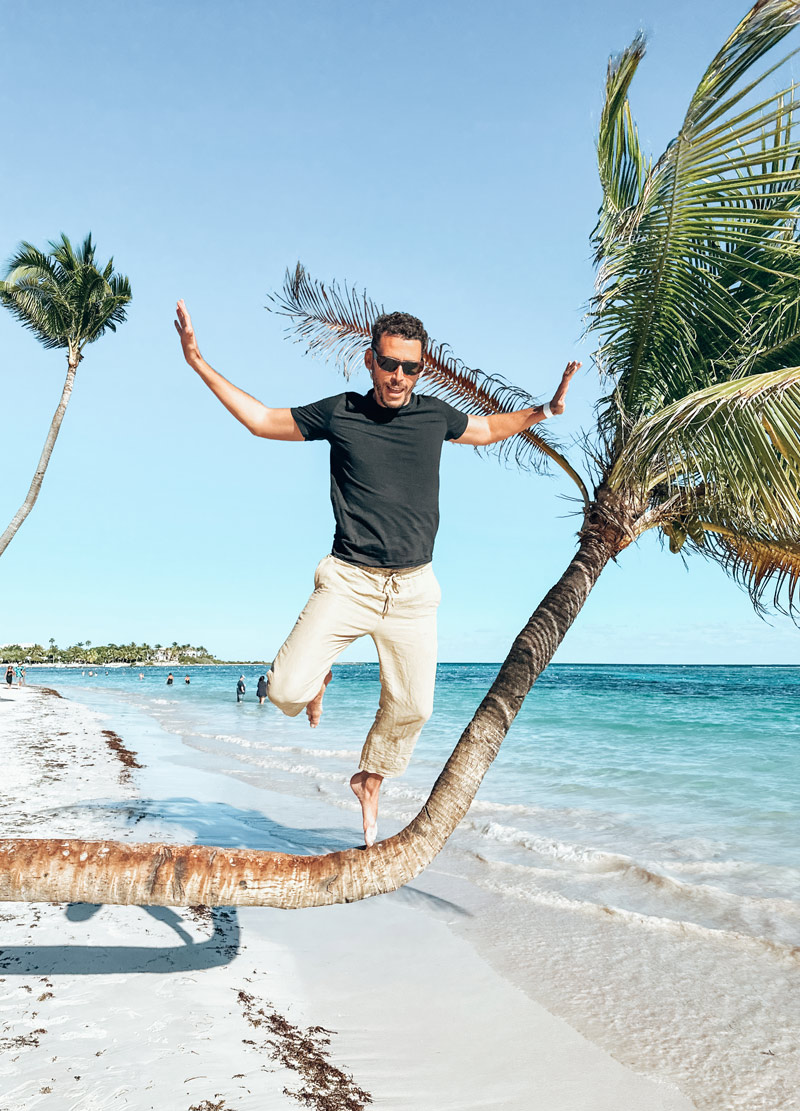 Relaxing activities to try with your closest friends
If you're looking for some relaxation, peace and quiet time, Tulum is the place to be. Here you will find great hotels and activities that mix the power of nature and luxury. There are plenty of activities and places that will help you to have the best time in this paradise:
Set sail on a private yacht and explore the stunning Tulum coast- Enjoy the ultimate in luxury as you take in breathtaking views of the turquoise waters of a beautiful beach. It's a great way to have fun and relax at the same time!
Experience the best taste of Mexico with a private tequila tasting led by a local expert- Learn about the tequila-making process and discover the unique flavors of different varieties.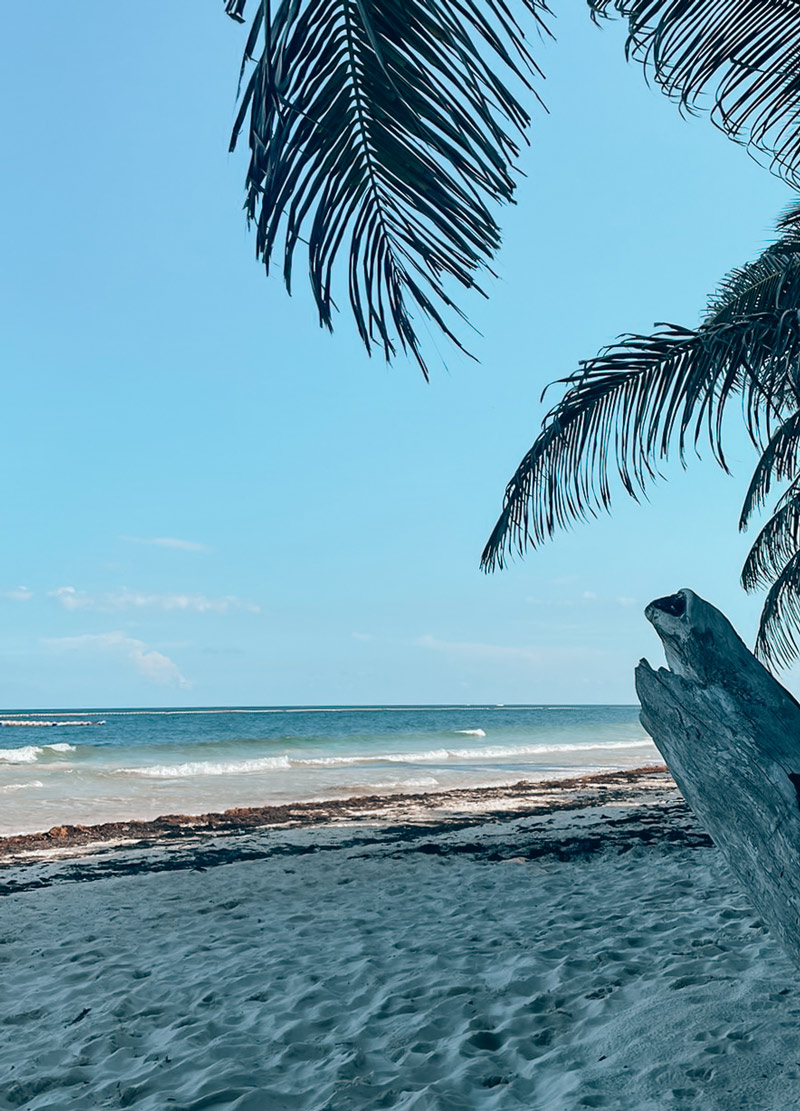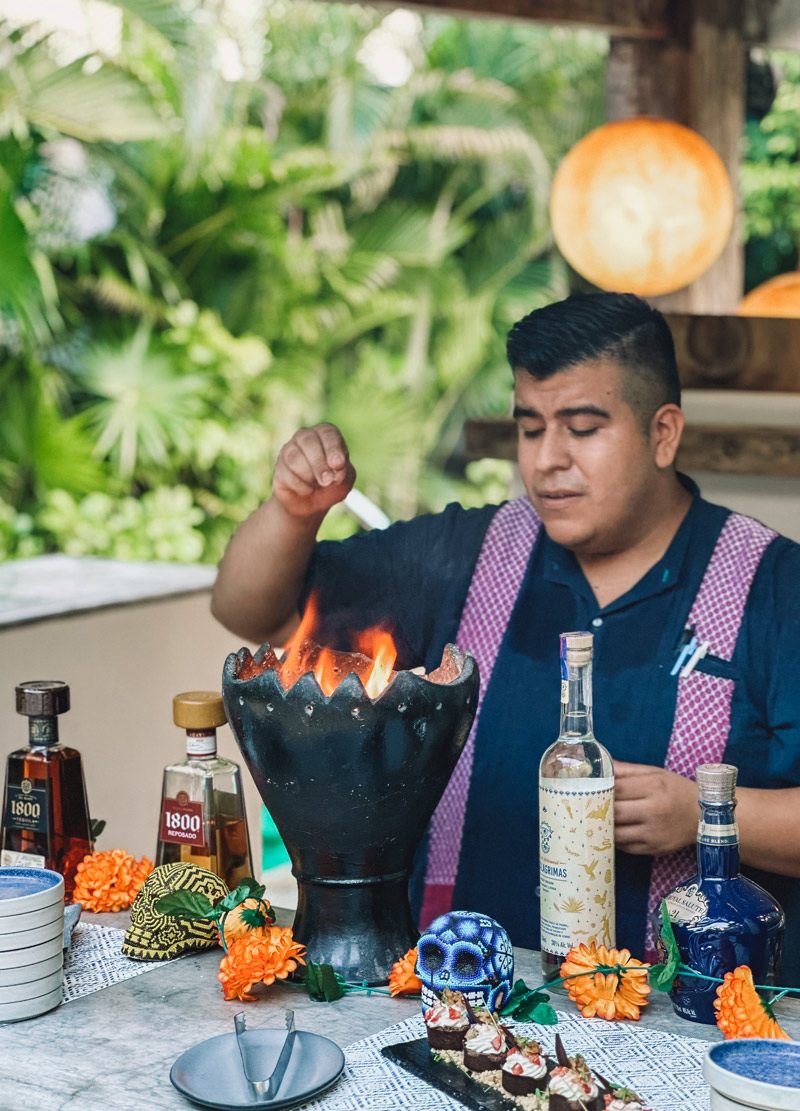 Exploring Tulum's Lively Nightlife Scene at the Best Bars and Restaurants
Tulum is not just a tropical paradise for beach walks and nature lovers, but a very popular destination for luxurious music events and partying. The nightlife in Tulum is your opportunity to dance, meet new people, taste new flavors and enjoy with your friends the particular Latin vibe that you will definitely remember!
So take your wedding group with you, and experience the best of the Tulum's nightlife in the best clubs and bars.
Clubbing: Are you ready to prove your dancing skills? Grab your best suit and visit a night club in Mexico. Mexican bars and clubs are the places that will make you dance, laugh and have plenty of fun with your friends the whole night! (Well, till you want to go back to the amazing hotels to have some rest).
Visit a fine dining restaurant: If you are someone who appreciates fine cuisine, we highly recommend you to explore the high variety of the best restaurants and bars that Tulum has to offer.
Photography sessions: Special friends, special place, special party. Capture the moment! Contact a local photographer that will make a portrait that will always remind you this time.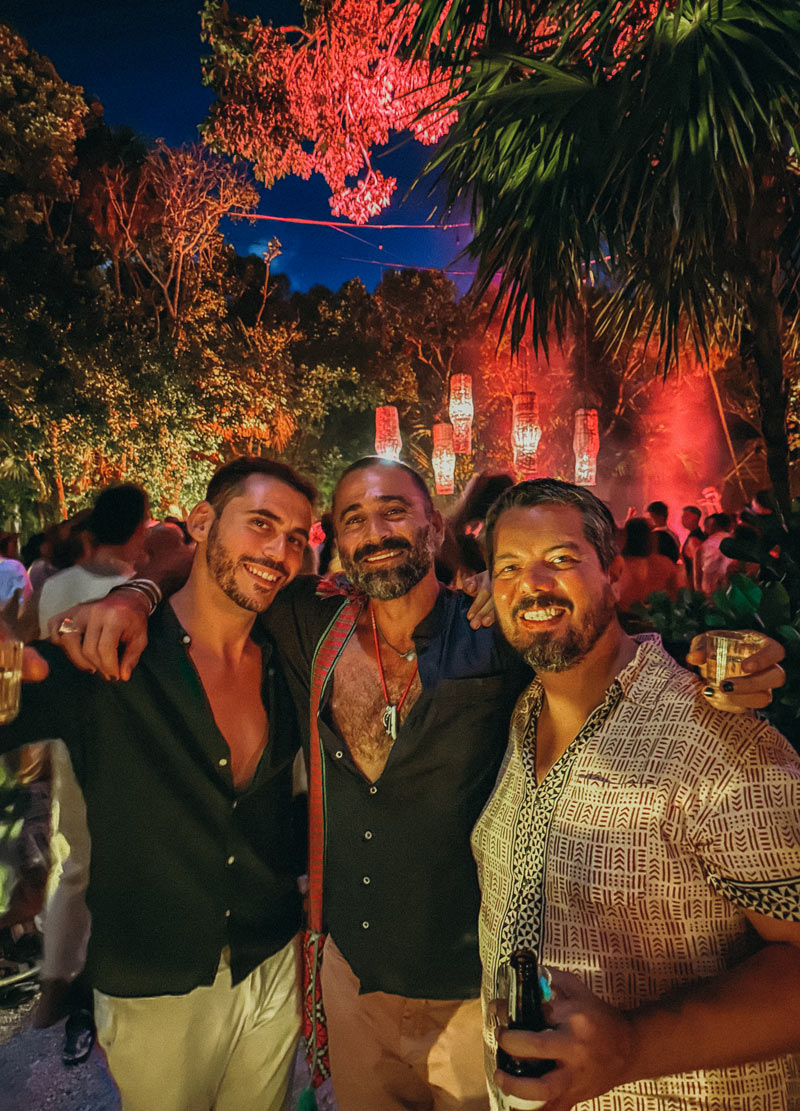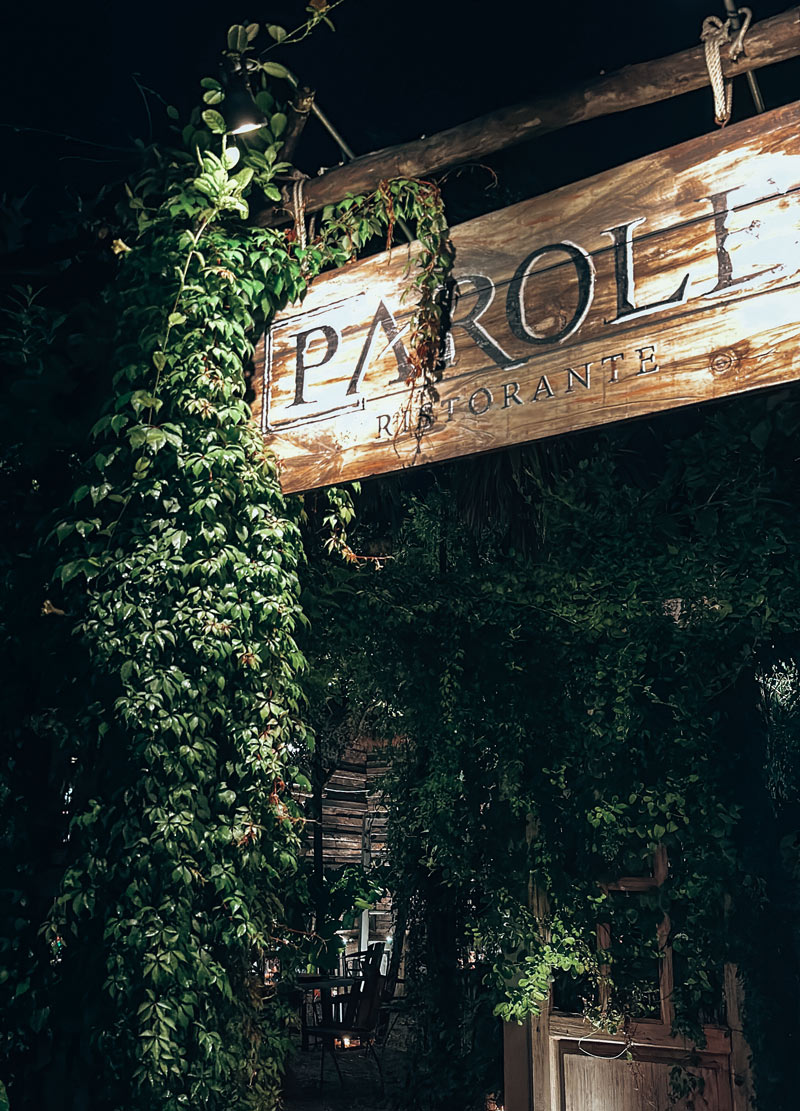 Discover the Unique Experiences You Can Only Find in Tulum!
Are you looking for a destination that offers fun, great places to stay, and unique experiences? We've got you covered! Tulum is one of the best tropical paradises in the world, where you can find views, bars, restaurants, activities and hotels that you can only find in this Mexican city. 
Include a snorkeling excursion: - add some excitement to your bachelor party by including a snorkeling excursion to Tulum National Park, so you guys will have the opportunity to explore some of the area's best snorkeling spots, with crystal-clear waters that reveal stunning marine life like turtles, stingrays, and tropical fish. With an experienced guide leading the way, you'll also get to see ancient Mayan ruins in the Archeological Zone as you cruise through the water!
Have a spa-day in your hotel - There are plenty of great hotels available in coastal regions. Here you will find all sorts of amenities from spas to poolside bars so that you can truly relax after a long day at the beach.
Take a helicopter tour of the Yucatan Peninsula and see the stunning coastline from above - The aerial view will give you a unique perspective on the jungle landscape, rainforest canopy and colonial architecture. You can spot ancient Mayan ruins that are thousands of years old, as well as exotic wildlife like tropical birds and even crocodiles from above!
Visit the Sian Ka'an Biosphere Reserve for hiking, birdwatching, and swimming in natural cenotes - Enjoy the view and take a dip in the natural cenotes, underground freshwater pools with stalagmites and stalactites.
Join a private mixology class with a local bartender and create your own signature cocktails! Learn from the expert about the balance of flavors and how to mix ingredients such as syrups and bitters to create unique and delicious cocktails.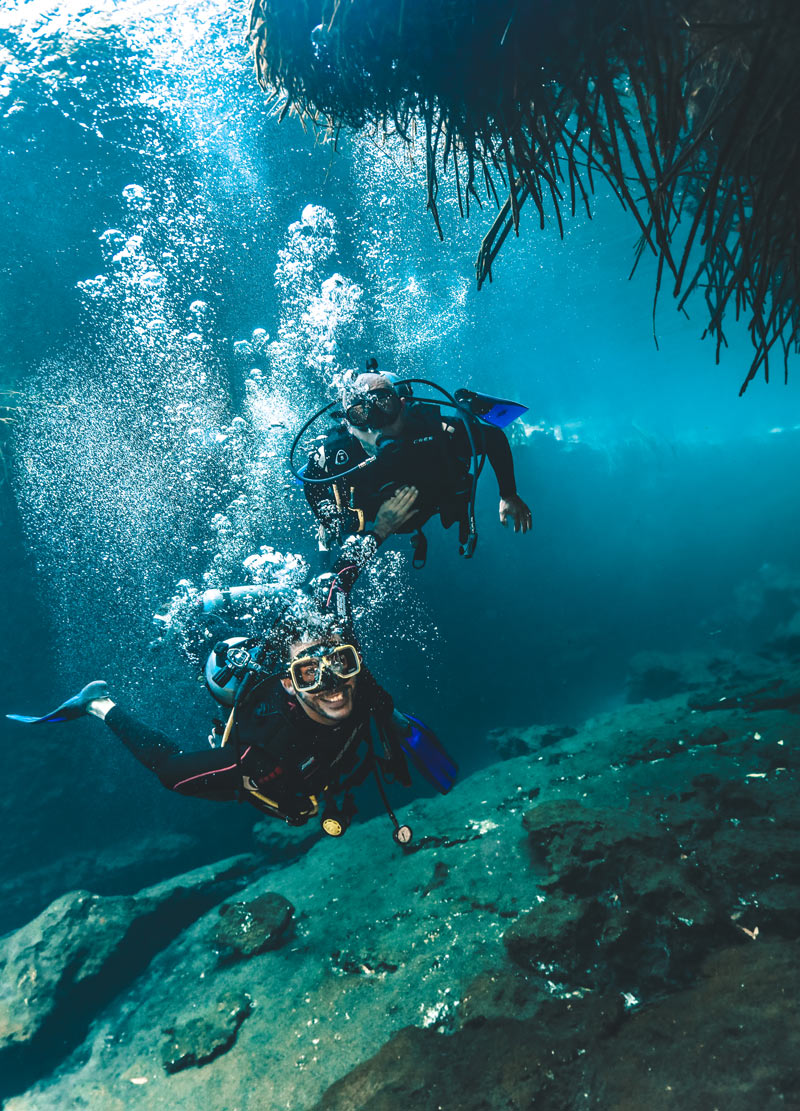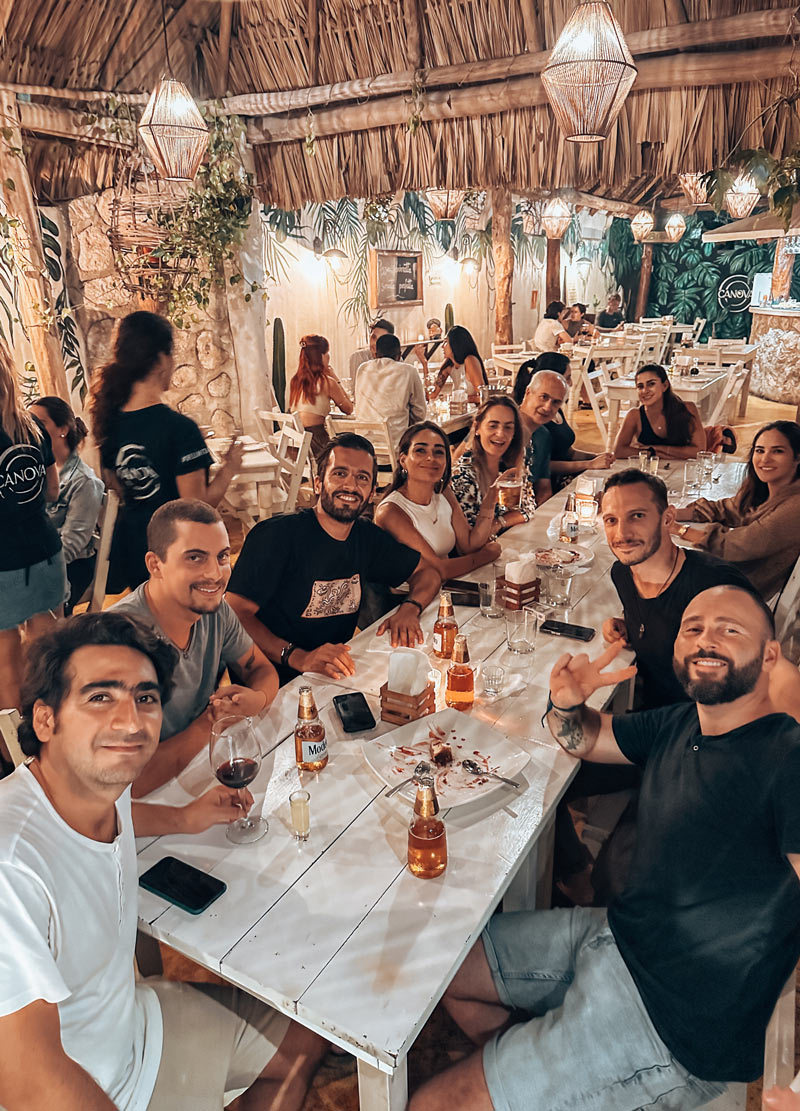 Contact a local guide for FREE! – After exploring all that Tulum has to offer for the ultimate bachelor party, it's clear why it is such a great destination. But remember, a getaway of this caliber will require some planning ahead. 
To make sure you and your guests experience everything there is to enjoy in Tulum with ease, remember that you can contact our friend Virginia, and make your plans a reality!
Contact Virginia Now
Explore Tulum's Top Drinking Destinations for your Ultimate Bachelor Party Experience
Are you willing to explore new drinks and tastes while sharing an amazing time with your friends? Tulum is a great city to explore new flavors! Cocktails, wines, unique margaritas, there's something for everyone! 
Here are some of the best bars in Tulum for a bachelor party, visit one of them and let us know how your experience was!
Papaya Playa Project

Vagalume

Gitano

IT

Bonbonniere

Zamanik
Book The Best Table Now
Where to find luxury hotels and accommodations in Tulum?
When it comes to places in Tulum , we recommend staying in two of the best areas: Tulum Beach and Aldea Zama in Tulum Downtown.
Tulum Beach is a top tourist destination well known for its pristine white sand beaches and turquoise waters, (such a view!) with a variety of hotel options to stay in, luxurious and  great resorts near the beach.These hotels offer beachfront yoga classes, spa services, and private beach clubs, with easy access to top restaurants and bars, that will allows you to enjoy the vibrant nightlife, without traveling big distances. 
On the other hand, Aldea Zama in Tulum is a fantastic option for those looking for a modern and stylish neighborhood. Unlike more traditional Mexican neighborhoods, Aldea Zama has a more international feel, with chic restaurants and luxurious condos.
This area boasts several hotels and luxury Airbnbs, making it a comfortable and upscale option for travelers. The new and trendy vibe of Aldea Zama is perfect for those who love modern design and international cuisine, but still want to be close to the natural beauty of Tulum's beaches and jungle.
Book the best villa today
Bachelor Party in Tulum: Experiences and Reviews from Partygoers
"I really enjoyed Tulum for my bachelor party. It has everything we need for a perfect bachelor party. During the day, we can enjoy the beautiful beaches, go snorkeling or explore the Mayan ruins. At night, Tulum's vibrant nightlife will keep us entertained with the best clubs and parties. Trust me, Tulum is a great destination for an unforgettable bachelor party!"
"I loved Tulum for my bachelor party! At night, the clubbing scene was amazing, and the local cuisine was delicious. I highly recommend it for anyone looking for a fun and adventurous destination."
"Swimming so close to the sea turtles was amazing! I had so much fun jumping into the Cenote! I'm really willing to visit Tulum again, it's really a great destination for an adventurous bachelor party."
And that is just an overview of the whole activities you will enjoy in Tulum, Mexico. If you are ready to have a lot of fun with your wedding group, embark on an unforgettable adventure for your bachelor party in Tulum with these epic ideas! 
Get Free Concierge service for Your bachelor
Whether you crave a rejuvenating spa retreat, adrenaline-fueled excursions, or electrifying dance parties, Tulum's got it all. So don't wait to live a memorable time in this great city, and happy celebration! 
FAQ about bachelor party ideas
Is Tulum a good destination for a bachelor party?
Yes, Tulum is a great destination for a bachelor party with its beaches, ancient ruins, and nightlife.
Can I plan a bachelor party in Tulum on a budget?
Yes, it's possible to plan a bachelor party in Tulum on a budget by choosing affordable accommodations and activities.
Can I plan a bachelor party in Tulum without speaking Spanish?
Yes, it's possible to plan a bachelor party in Tulum without speaking Spanish as many locals and businesses speak English.
How many nights are recommended to spend in Tulum?
If you are thinking of staying in Tulum, a baseline of three days would allow you to see a lot of this paradise! But if you want to immerse yourself, learn more about its culture, and explore its streets more deeply, staying over a week would be perfect!
What time does nightlife start in Tulum?
Some after-party clubs in Tulum start at 1am to 5am, where most of the time, a bottle of service is mandatory to get in. But the party only gets crazier from there! We are aware of it! So raise your glass, and dance until the sun comes up!
Great, let's feature the "MYSTICAL SUNSET /OLIVER HUNTEMANN" event at Mia Restaurant & Beach Club in Tulum on Wednesday, 29 November 2023. Here's the HTML snippet for your event: ```html
👉 WEDNESDAY, Nov 29
MYSTICAL SUNSET /OLIVER HUNTEMANN 🌅
📍
Mia Restaurant & Beach Club, Tulum
💵
Tier 1 Tickets: Mex$ 660 (incl. fees), Final Tier: Mex$ 880 (incl. fees)
📩
Contact Virginia
here
to book a table
Join us for an unforgettable evening at Mystical Sunset with Oliver Huntemann. Contact Virginia here to book your table and be part of this magical night on the beach! 🎶🔥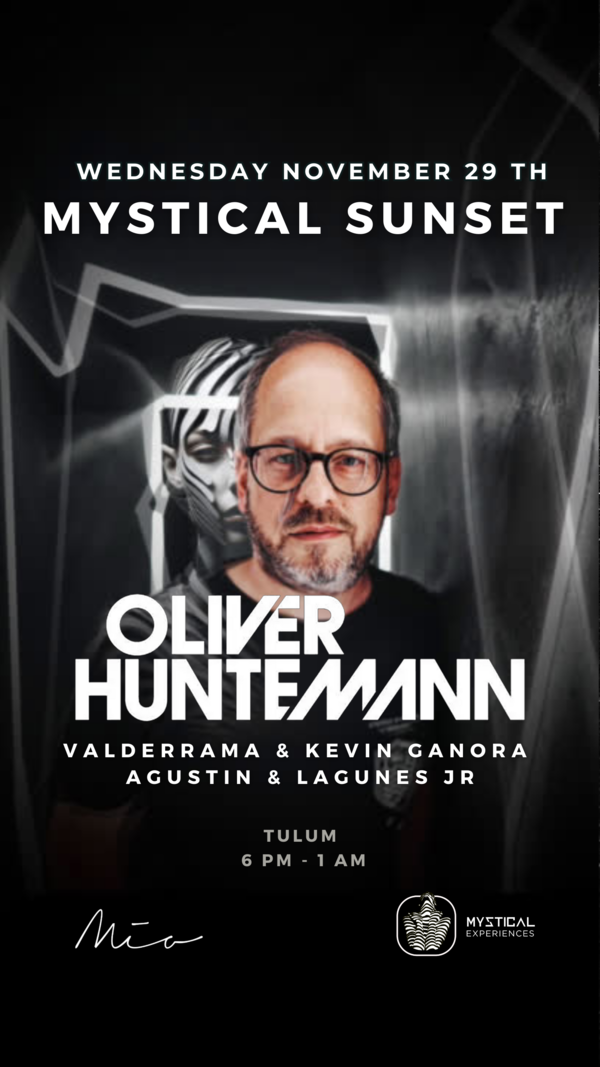 Top Parties and Club Events
23rd November - VAGALUME SESSIONS KEENE @VAGALUME
26th November - VAGALUME SUNDAZE MITA GAMI @VAGALUME
30th November - VAGALUME SESSIONS VALDOVINOS @VAGALUME
3rd December - VAGALUME SUNDAZE VALENTIN HUEDO @VAGALUME
7th December - VAGALUME SESSIONS MUSTAFA ISMAEEL @VAGALUME
30th December - PIKNIK POLO CORP & LEO LEONSKI @VAGALUME
31st December - NEW YEAR´S EVE @BAGATELLE TULUM
31st December - NYE PARTY 2024 @VAGALUME
13th March - LOCUS Tulum 2024