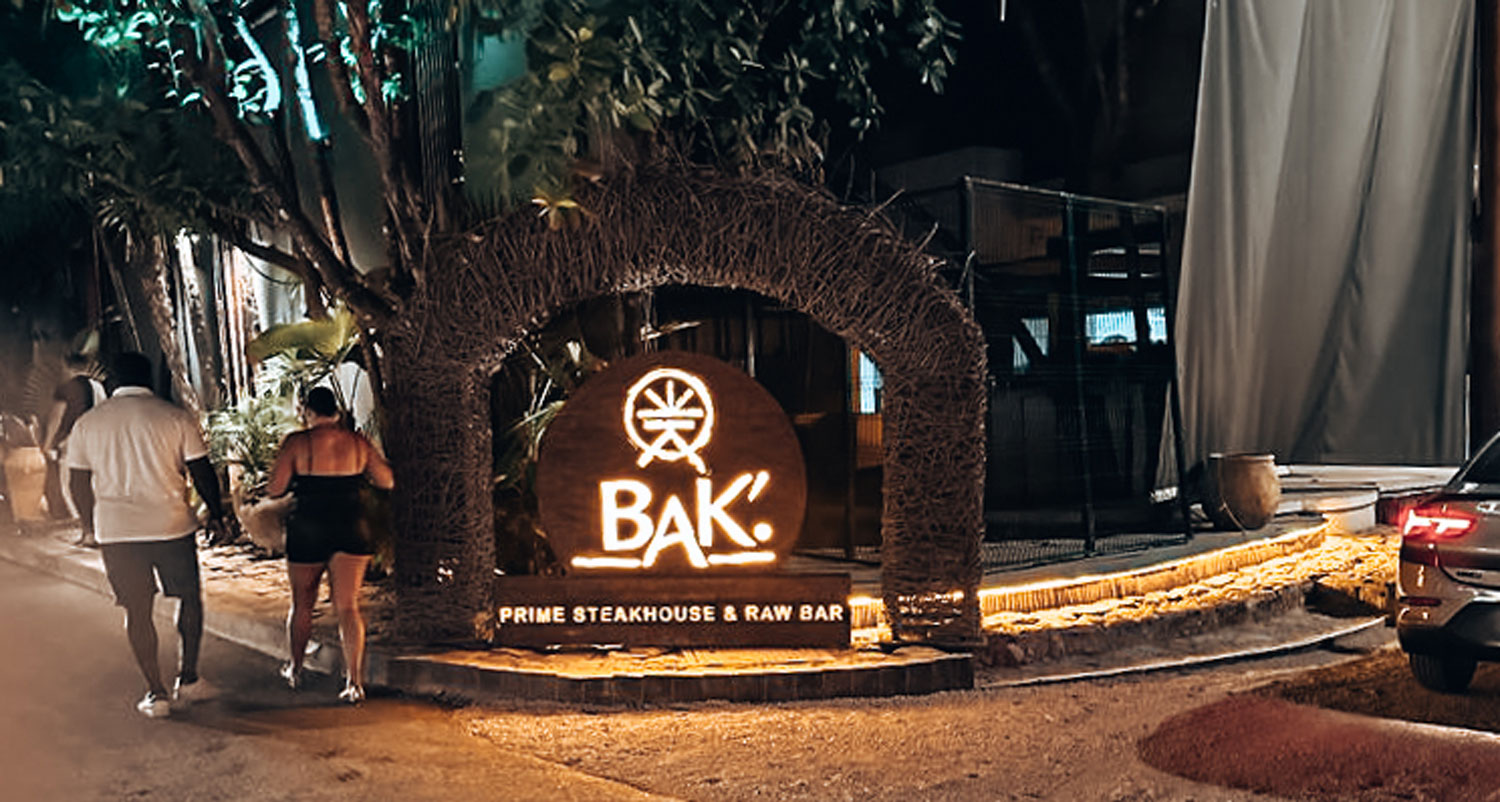 The Complete Guide to Bak Tulum's Prime Steakhouse & Raw Bar
Are you looking for the best steaks and seafood delights in Tulum? Then come to BAK' Prime Steakhouse & Raw Bar! Immerse yourself in a mystical ambiance to experience the pleasures of fine dining with an artisan food menu and amazing fire shows!
Located in Tulum, Mexico, or "the city of dawn," it is a place full of wonders. A sanctuary of sacred wells, a walled city, and a relic of wisdom make up this ancient Mayan cosmogony. With its breathtaking views of the Caribbean Sea and the tranquil beach scenery, Tulum is an exciting destination for all types of adventures. While those looking to indulge in some delicious eats during their stay, BAK' Prime Steakhouse & Raw Bar offers amazing steaks and seafood delights that will tantalize your taste buds! Enjoy great food while taking in the beauty that Tulum has to offer.
What is BAK Tulum, and what can you expect?
Welcome to BAK' Prime Steakhouse & Raw Bar, an excellent restaurant and bar located in the heart of Tulum, Mexico! This unique establishment celebrates culture and haute cuisine, immersing a whole sensory experience in a magical atmosphere. From the finest cuts of steak to exotic seafood brought fresh from their place of origin, you will surely find something delicious on our menu for every occasion. Not only that, but they also have amazing fire shows and live DJ performances at night, which adds an extra layer of excitement and fun to your dining experience!
In a nutshell, it may seem like an ordinary restaurant in Tulum, but there is so much more to it! So let's learn more about the restaurant below or come down to BAK' Prime Steakhouse & Raw Bar today – where the five points meet with mother earth and the cosmos – for a truly unforgettable dining experience!
Parties and events in BAK Tulum
BAK' Prime Steakhouse & Raw Bar in Tulum is one of the best places to experience amazing fire shows and live DJ performances! Every Monday to Sunday night, enjoy the enchanting ambiance as you are entertained by talented performers. Also, around 10 PM, visit every Wednesday to Sunday to watch fire spinners from all over the world bring their unique style and skill to create a mesmerizing show for guests! This main highlight of the restaurant creates a striking vibrant energy of the music mixed with the colorful lights of the fires, giving the perfect touch to make BAK' a grand experience.
The shows are truly one-of-a-kind, featuring some of the most outstanding modern fire-spinning techniques paired with state-of-the-art sound and lighting systems. During these performances, guests can expect spectacular high jumps and twirls as well as impressive stunts such as 'fire eating' and 'fire breathing'! With all these highly trained performers and captivating visuals, you will definitely be left with something special to remember your visit by. This January during the high season is one of the best times to see these shows—so don't miss out on this incredible experience at BAK' Prime Steakhouse & Raw Bar in Tulum!
TIPS: To guarantee sitting at the restaurant's best spot, you must meet Virginia. Our amazing ally, friend, and fantastic concierge whiz will take your BAK dining experience to a new level. She has been in Tulum for the past 15 years and knows how to spice up your night with her insider knowledge and knowing Tulum's hidden gems of the hottest restaurants around! Got a big group of 10 or more? No sweat! Virginia has your back, and she will personally organize with the restaurants to prepare you for a special night and an unforgettable group outing. So, why wait? Come and take her hand to make your Tulum nightlife a long-lasting memory – all for FREE!
Get In Touch With Virginia
NYE Celebration:

BAK' Prime Steakhouse & Raw Bar in Tulum is the perfect venue to enjoy the spectacular New Year's Eve celebration. From a hearty four-course dinner with specially crafted dishes prepared by the restaurant's excellent chefs to live entertainment of guest DJ and dance performances, visiting BAK' on this special night is sure to be!

Private Events: BAK' Prime Steakhouse & Raw Bar in Tulum is the perfect place to host a private event for any special occasion. Whether it's a bachelorette party, birthday celebration, or anniversary dinner, you can be sure that your guests will enjoy an unforgettable experience filled with great food and entertainment. With their amazing fire shows, live DJ performances at night, and lit-up sparkles at hand, BAK' provides the perfect setting to make your celebration truly unique! Not only that, but they also have experienced staff who are always willing to help set up the event according to your needs so that everything runs smoothly from start to finish. With all these features combined into one venue, there is no doubt why BAK' has become many locals' favorite restaurant for hosting any private events in Tulum!
Besides the amazing food and entertainment, check out their list of amenities and services to learn more about the area and find something to your liking.
List of amenities:
Here is a list
Main dining Hall
Terrace
Full Bar
Wheelchair accessible
List of services:
Live DJ from Monday to Sunday
Valet parking
Live fire show
Smoking area
Free Wi-Fi
Table Service
BAK Prime Steakhouse & Raw Bar in Tulum is slightly more costly than other restaurants in the Hotel Zone, but it's totally worth it! With its amazing fire shows and live DJs providing entertainment every night of the week, BAK provides an unparalleled experience. The staff is attentive and friendly too, always willing to make your night special. Whether you're looking for a romantic evening or a fun night out with friends, BAK will surely deliver an unforgettable experience.
Booking Tips & Best deals
If you want to ensure that your experience at BAK' Prime Steakhouse & Raw Bar in Tulum is as magical and unforgettable as possible, then reserving a spot with Virginia's concierge service is the way to go. With her help, you can easily get the best tables for watching live entertainment, such as fire shows and DJs. Plus, all of her services are free! Best of all, she is super friendly and easy to reach out to whenever you need her. So don't hesitate to book your table now with Virginia's assistance for an extra special night out!
Secure Your Ticket + Table Here
Here is the list of sample prices at the BAK to plan your budget:
The price range of the main dishes: 19 – 89 USD / 340 – 1,600 pesos
The price range of Seafood Raw Bar: 11 – 92 USD / 195 – 1,650 pesos
The price range of their finest meat cuts: 51 – 549 USD / 920 – 9,900 pesos
The price range for the mixology and mocktail drinks: 14 -18 USD / 260 – 320 pesos
The price range of the desserts: 4 – 25 USD / 75 – 450 pesos
Check out the most popular dishes at the restaurant and their price below!
Oysters 6 pcs: 450 pesos
Josper Roasted Salmon 9.9 oz: 25 USD / 520 pesos
Black Onyx Tomahawk 2.6 lb: 228 USD / 4,100 pesos
Parmesan Totoaba fish 9.8 oz: 50 USD / 900 pesos
Kobe Rib Eye 3.52 oz: 150 USD / 2,700 pesos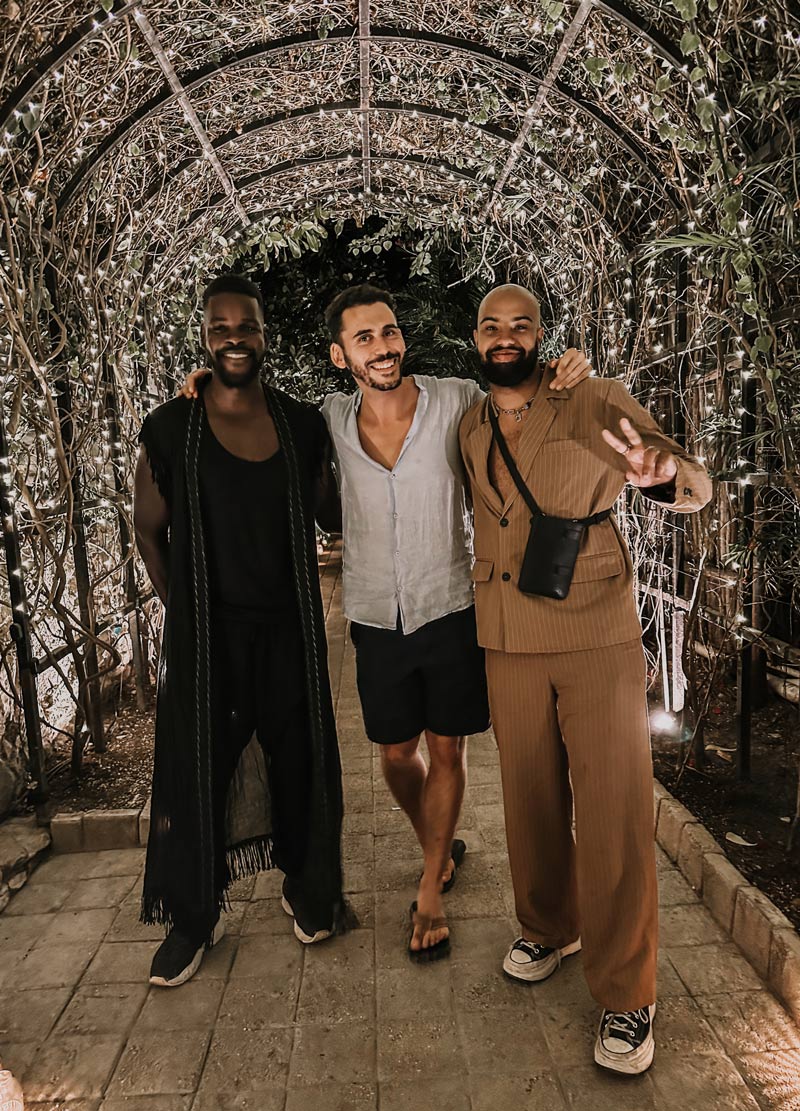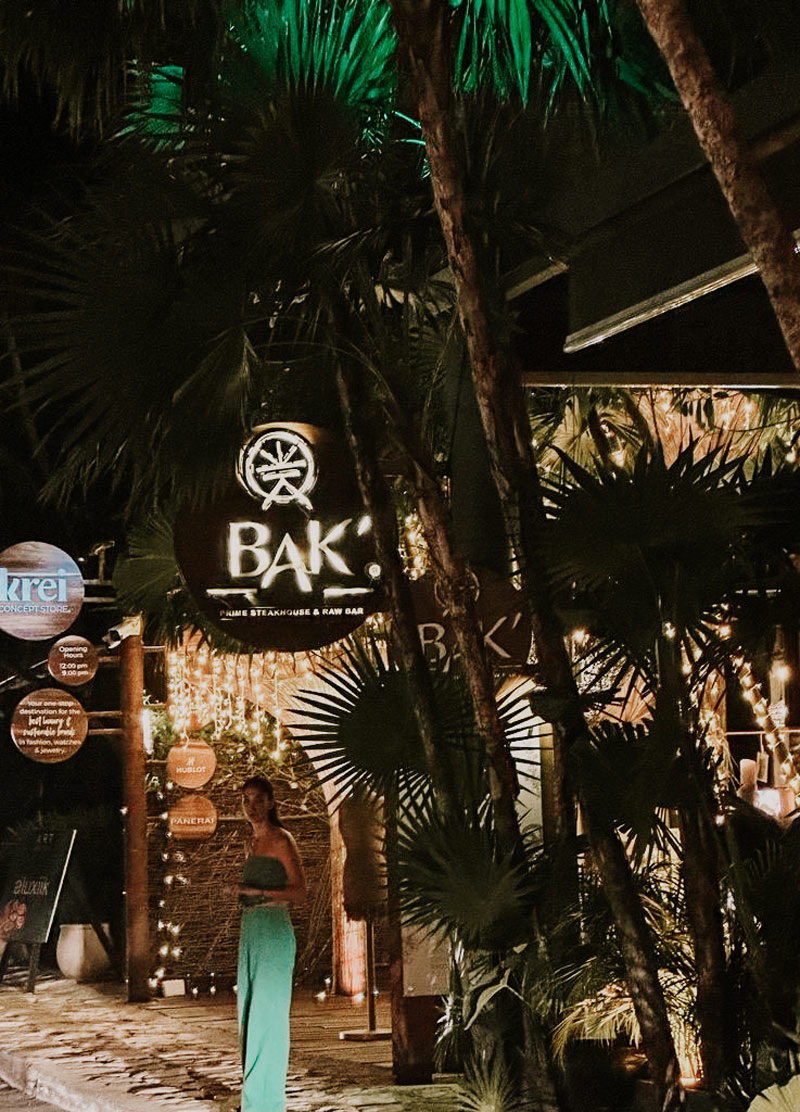 On the other hand, pair your delicious meals with their authentic mixology below!
Margarita BAK (Don Julio Blanco, lemon & orange juice): 14 USD / 260 pesos
Ancestral Magic (Matcha, honey, & coconut water): 4 USD / 75 pesos
Tropical Spritz (Aperol, passionfruit soda, prosecco with fruits): 14 USD / 260 pesos
Kalani Martini (Vodka, Kalani coconut liqueur & more): 16 USD / 280 pesos
Miracle (Johnnie walker black label, melon & watermelon): 12 USD / 210 pesos
Tips: Virginia's concierge service is the perfect way to ensure you get the most out of your visit at these venues by providing free assistance and helping you book tables, tickets, and special events in advance. Super easy and stress-free – get in touch with her today
Secure Your Table Here
Still looking for more reasons to go? Check out our review below and also from thousands of previous patrons!
BAK Prime Steakhouse & Raw Bar in Tulum is by far our favorite restaurant experience. After being welcomed with a delicious cocktail, we enjoyed the live fire show and listened to the soothing DJ beats while we ate our top-notch steaks. The staff treated us with utmost respect and hospitality, attending to our needs, regardless of how small they may have been. We even got a complimentary cake for our best friend's birthday! Our group of 12 people had an amazing time, and we would definitely recommend BAK' Prime Steakhouse & Raw Bar in Tulum to anyone looking for a great night out!
What people say about BAK Tulum
The review of BAK Prime Steakhouse & Raw Bar in Tulum has been overwhelmingly positive. People love the live entertainment, top-notch steaks, and friendly service that they receive each and every time they visit. Many visitors have found the environment and ambiance to be so cozy that it feels like a luxury to dine there. However, some people didn't enjoy the music because it was too loud to handle.
Rating on TripAdvisor: ⭐⭐⭐⭐⭐ 5 on average, with 1,286 reviews at April 2023

Rating on OpenTable:

⭐⭐⭐⭐

4.6 on average, with 735 reviews

at April 2023

Rating on Google:

⭐⭐⭐⭐

4.4 on average, with 693 reviews

at April 2023

Rating on Facebook:

⭐⭐⭐⭐

4.3 on average, with 114 reviews

at April 2023
Secure Your Table Here
Where is BAK located in Tulum?
BAK Tulum is located in the Hotel Zone area, which is known for its enchanting nightlife, beach parties, and gastronomical food. BAK's property itself is located on the jungle side of the area, away from the beach and the ocean.
BAK is located in the Tulum Hotel Zone Neighborhood
Carr. Tulum-Boca Paila Km. 8.5, Tulum Beach, Zona Hotelera, 77780 Tulum, Q.R.
Getting there is very accessible. You can use any vehicle such as a car, motorcycle, ATV, bicycle, or walking. Since the restaurant does not provide parking space, they have valet parking services (it is free, but it's best to tip them too). If you prefer to park it yourself, there is a public parking area 2 minutes away (153 yards) from the restaurant. The price may differ depending on the season, but on average, it should cost about 100 pesos per hour max or around 400 pesos for the whole day. Otherwise, you can also take a taxi, but watch out the prices can be expensive to travel short distances.
Which hotels are close to BAK?
Here are some of the hotels located just a walking distance away from BAK'. Highly recommend these hotels too!
Nueva Vida de Ramiro – 51 yards – 1 min away – Come experience paradise at the Hotel Nueva Vida de Ramiro, nestled on a secluded beach in Tulum. Immerse yourself in the rich history of the famous archeological site just five miles away or explore the wonders of the Sian Ka'an Biosphere Reserve, only one and a half miles from our hotel. Plus, with the great Mesoamerican Reef only 1,500 ft. away, you'll have unparalleled access to one of the world's largest reef barriers. Best of all, their Low-Density Ecological Hotel offers bungalows made of fine wood on stilts with thatched grass roofs, allowing you to fully immerse yourself in the natural surroundings. Don't wait any longer to experience the beauty of Tulum – Book your stay at Hotel Nueva Vida de Ramiro today!
Sanara Tulum – 142 yards – 2 min away – Sanará Tulum is a remarkable destination that offers a luxurious and unforgettable experience. Guests can relish in the tranquil and comfortable accommodations, curated cuisine, physical care and wellness, and self-reflection. This exquisite sanctuary is ideal for relaxation and rejuvenation while enjoying the breathtaking beauty of Tulum beach. With every aspect of the stay thoughtfully designed, from sunrise meditation on the beach to delectable food prepared using locally sourced ingredients, Sanará ensures an extraordinary experience that will leave you feeling refreshed and revitalized.
La Zebra – 185 yards – 2 min away – La Zebra Hotel is a luxurious resort situated on Mexico's stunning Caribbean coast, with its sandy beach and sparkling waters just a few steps away. It features six types of rooms, each providing contemporary decor and modern amenities, ensuring guests can enjoy the beauty of nature without compromising on any home comforts. The vibrant atmosphere at La Zebra is electrifying, with music playing into the early hours of the morning and expertly crafted cocktails made with fresh ingredients that will leave you wanting more. The hotel also offers VIP lounge areas, free Wi-Fi, and valet parking, which can be arranged for an additional fee, making La Zebra Hotel the perfect destination for a lively and enjoyable night out!
Alaya Tulum – 240 yards – 3 min away – If you're looking for a wellness retreat or just a rejuvenating getaway, Alaya has it all. Enjoy private beach access and a range of wellness activities designed to promote inner peace and balance. The villas at Alaya are inspired by the raw natural beauty of Tulum, and each one offers a unique and unforgettable experience. Wake up feeling refreshed, rejuvenated, and ready to take on whatever the day has in store.
Hip Hotel Tulum – 492 yards – 5 min away – Hip Hotel is a charming hotel located on the beachfront of Mexico's Caribbean coast. It offers a range of accommodations including Garden and ocean-view rooms, blending rustic charm with contemporary amenities. The hotel provides a luxurious yet laid-back atmosphere for those looking for a unique escape. Guests can enjoy stunning views of the ocean from their rooms, savor authentic cuisine made with fresh local ingredients, and sip on handcrafted cocktails prepared by friendly and accommodating staff.
FAQ about Bak Tulum
What is the minimum age to get into BAK?
There is no minimum age restriction in BAK, and the restaurant is family-friendly.
Are large groups accepted at BAK?
Large groups are accepted at BAK. There are some tables that can seat 12 adults.
Are kids allowed in BAK?
Yes, Kids under the age of 18 are allowed in the restaurant.
At what time does BAK open?
BAK Tulum opens at 5:00 pm every day.
At what time does BAK close?
BAK Tulum closes at 12:00 am every day.
Is it possible to make a reservation at BAK?
Yes, it is possible to make a reservation at BAK. But to make the bookings easier and stress-free, we recommend contacting Virginia. She will organize everything, from getting the best seats to watching the live shows you want to see. Contact her on WhatsApp here!
Is BAK a good place to party?
Definitely, BAK is a great place to party! By all means, it is not like a nightclub, but the lively ambience is perfect for a night of celebration! Perfect for events such as birthdays, bachelorette parties, or anniversary dining.
What kind of music is played at BAK?
There is a live DJ in BAK every day, and the music varies from 90's remixes, deep house, tribal, and more.
Does BAK accept credit cards?
Yes, they accept credit and debit cards, such as Visa, master card, and AMEX.
Does BAK have a Pool?
Unfortunately, BAK does not have a swimming pool on the property.
Does BAK accept cash?
Yes, they also accept cash in Mexican pesos.
Are tips included in the service price at BAK?
No, the tips are not included in the service at BAK, and it is not mandatory to give them.
Is it possible to organize a wedding at BAK?
No, it is not possible to organize a wedding at BAK. But if you want to plan an after-wedding celebration of just dining, they will be happy to help!
What is the dress code at BAK?
There is no strict dress code at BAK Tulum. It is generally recommended to wear something comfortable and appropriate.
When is the best time to go to BAK?
The best time to go to BAK is early at night. Arrive around 6 or 7 to dine first before watching the live performances.
Who owns BAK?
BAK Tulum is owned by Grupo Anderson's, which also organizes other restaurants such as Ilios, Harry's, and Porfirios.
Great, let's feature the "MYSTICAL SUNSET /OLIVER HUNTEMANN" event at Mia Restaurant & Beach Club in Tulum on Wednesday, 29 November 2023. Here's the HTML snippet for your event: ```html
👉 WEDNESDAY, Nov 29
MYSTICAL SUNSET /OLIVER HUNTEMANN 🌅
📍
Mia Restaurant & Beach Club, Tulum
💵
Tier 1 Tickets: Mex$ 660 (incl. fees), Final Tier: Mex$ 880 (incl. fees)
📩
Contact Virginia
here
to book a table
Join us for an unforgettable evening at Mystical Sunset with Oliver Huntemann. Contact Virginia here to book your table and be part of this magical night on the beach! 🎶🔥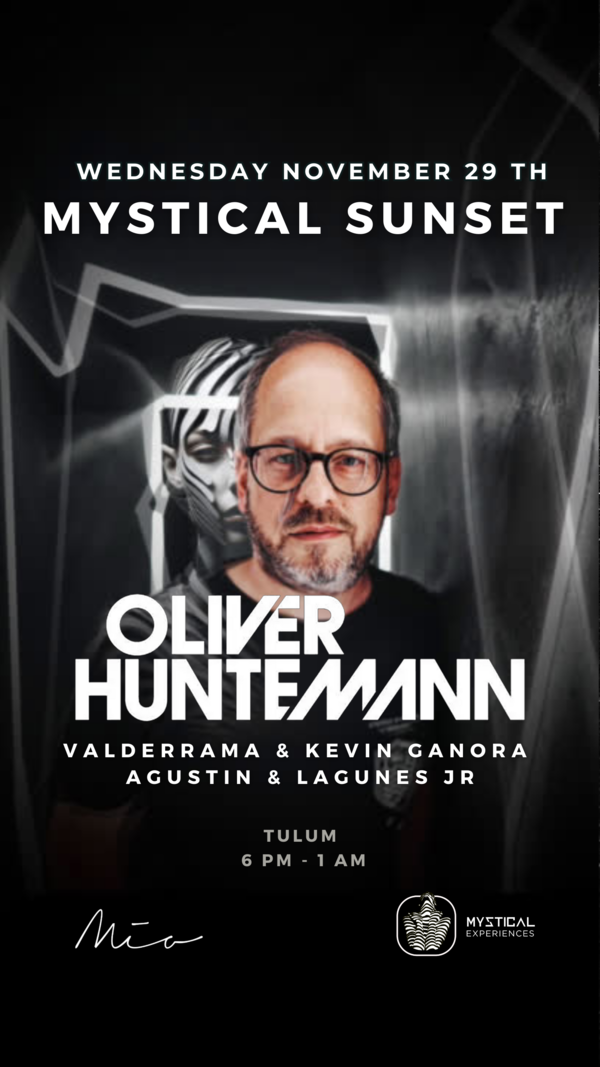 Top Parties and Club Events
23rd November - VAGALUME SESSIONS KEENE @VAGALUME
26th November - VAGALUME SUNDAZE MITA GAMI @VAGALUME
30th November - VAGALUME SESSIONS VALDOVINOS @VAGALUME
3rd December - VAGALUME SUNDAZE VALENTIN HUEDO @VAGALUME
7th December - VAGALUME SESSIONS MUSTAFA ISMAEEL @VAGALUME
30th December - PIKNIK POLO CORP & LEO LEONSKI @VAGALUME
31st December - NEW YEAR´S EVE @BAGATELLE TULUM
31st December - NYE PARTY 2024 @VAGALUME
13th March - LOCUS Tulum 2024