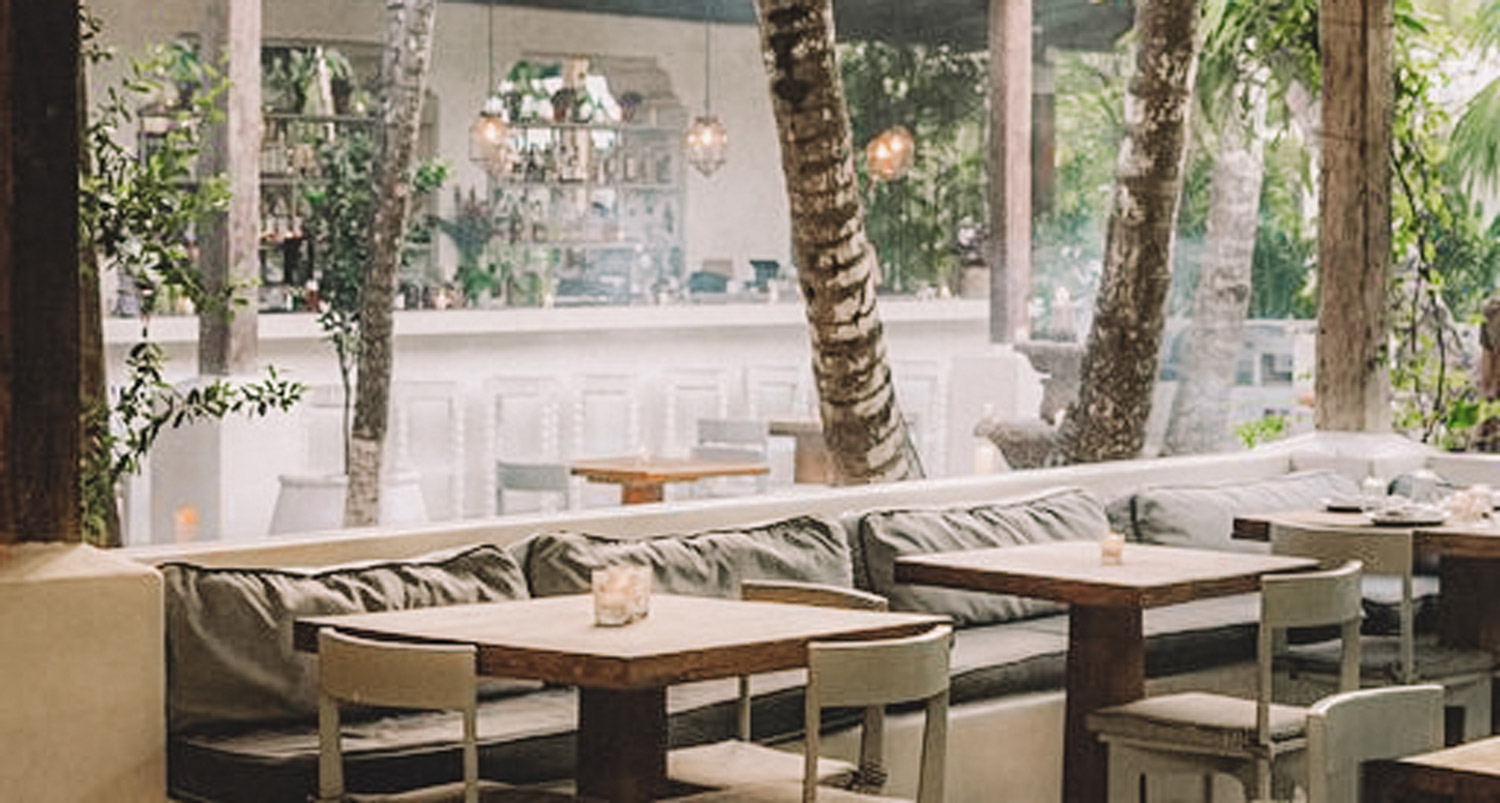 Gitano's Meze Restaurant Tulum Ultimate Guide: A Journey Through Aegean Flavors
Are you ready to explore the authentic taste of International and Mediterranean cuisine while experiencing the serenity of the Aegean Islands in one place? Let us introduce you to MEZE Tulum by Gitano! An authentic Aegean taverna restaurant located in an exquisite white hacienda on Tulum beach road, Mexico. Its wonders are created with Executive Chef from Athens, Alexandros Gkoutsi!
Tulum, Mexico, is a vibrant destination known for its stunning beaches, lush jungle, and vibrant nightlife. Located in the Yucatan Peninsula of southeast Mexico, Tulum has become a popular spot for travelers looking to explore and experience the beauty of nature while indulging in fresh seafood tacos and great cocktails. For those seeking an authentic taste of Mediterranean cuisine in one place, MEZE Tulum by Gitano offers a unique dining experience inspired by the serenity of Hydra, Mykonos, and other Aegean Islands. From its majestic bougainvillea-filled archway to its oversized elegant stone bar where you can enjoy various signature cocktails, Meze Tulum will surely delight your senses.
So, come with us on a journey to explore the flavors of Meze Tulum by Gitano in the Yucatan jungle of Tulum Beach Road. Together, let's discover what makes this restaurant unique and why it is considered one of the best places for Mediterranean and International cuisine!
What is Meze Tulum, and what can you expect?
Meze Tulum by Gitano offers a special experience for all its visitors. As you pass through a majestic archway filled with bougainvillea flowers, you will arrive at an oversized elegant stone bar to enjoy signature cocktails. Moving forward, you will be surprised to find an outdoor seating area surrounded by lush vegetation that creates an atmosphere perfect for enjoying food and drinks under the stars.
As for the menu, it features classic Greek dishes such as wooden baked oysters and Imam eggplant dishes alongside international favorites, including the salt-baked catch of the day or Baja Californian prawns. There is something for everyone here! Furthermore, all meals can be accompanied by freshly-made pita bread baked right in front of your eyes and some delicious house-made dips like tzatziki, hummus, Baba Ghanoush, and more. With so much variety available, it's no wonder Meze Tulum has become one of the top dining destinations in Mexico!
Parties and events in Meze Tulum
Meze Tulum by Gitano is the perfect destination for an unforgettable night out in Mexico. From 6 to 8 pm every Thursday, visitors can enjoy Meze Mágica featuring 2-for-1 cocktails in the courtyard with Condesa Gin Ambassador and Carlos Mora. Where they normally charge 40 USD cover per person, you can delight in various cocktails and dance to the music in an Aegean paradise!
While for those looking to let loose on a Friday night, you can have some early drinks at Meze Tulum and join the dance party at Gitano Jungle for Gypsy Disco! With delicious food, drinks, live music, and entertainment, don't miss the fun.
Tips: To ensure you get the best seat at the restaurant and party with many people, you must meet Virginia. She is an exceptional concierge who has been in Tulum for 15 years and knows all the hottest restaurants and hidden gems. Virginia is a great ally, friend, and expert in making your MEZE dining experience unforgettable. Even if you have a large group of 10 or more, Virginia will personally organize with the restaurants to make your group outing special and unforgettable. So, don't wait any longer. Take Virginia's hand and let her make your Tulum nightlife a memorable one, and the best part is, it's all free!
Get In Touch With Virginia
NYE Celebration:

Meze Tulum by Gitano is the perfect place to celebrate the new year! New Year's Eve at Meze will be an experience like no other. Enjoy a special set menu by Executive Chef, Alex Gkoutsi, featuring the aromatic flavors of the Mediterranean and accompanied by champagne, specialty cocktails, and live music all night long. Make your New Year's celebration unforgettable with an all-white Aegean atmosphere in the heart of the ancient Mayan jungle. Seating for dinner begins at 8:00 PM, and dancing until 3:00 AM, when fireworks will light up your evening under the stars!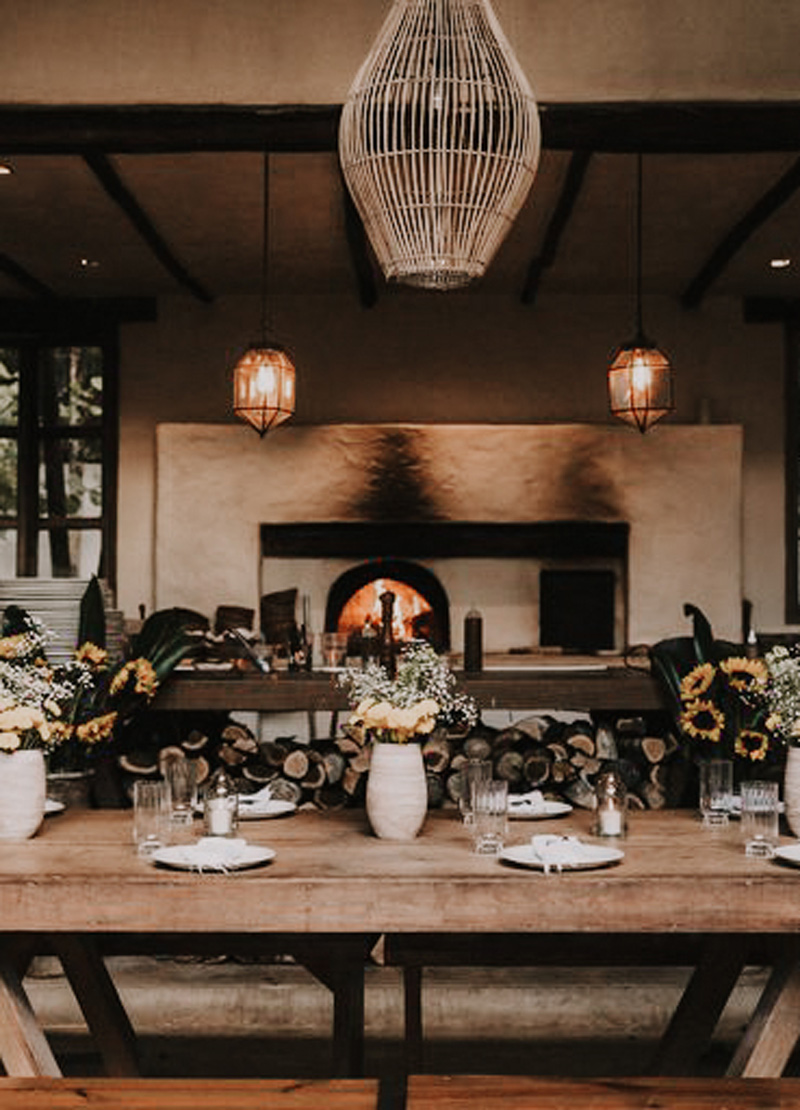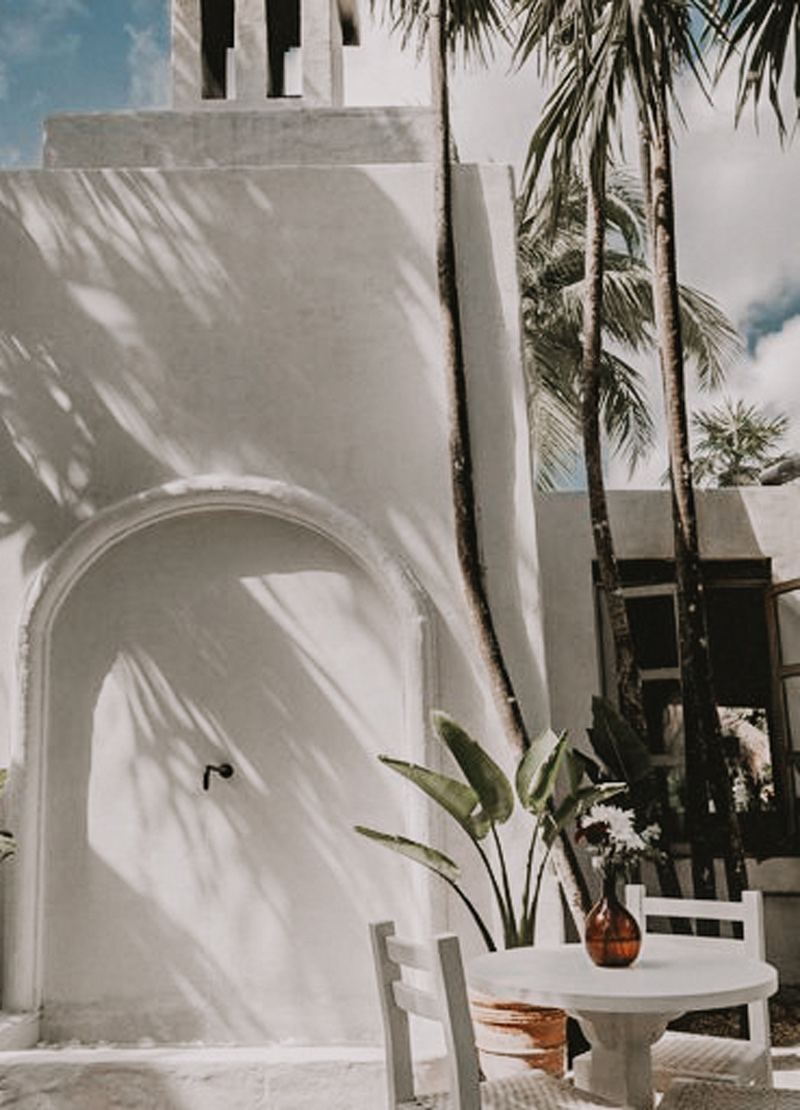 Meze Amenities & Services
Now let's learn more about the venue and check out Meze's full list of amenities and services!
List of amenities:
Terrace dining (courtyard style)

Full Bar seating

Candle lit dining

Bathroom
List of services:
Live Dj and entertainment on some occasion

Bottled service

Happy hour every Thursday
Meze Tulum by Gitano is an upscale restaurant in the heart of Mexico's Mayan jungle. While it may appear expensive, its price point is quite average compared to other restaurants in the hotel zone, with all the amenities and services included. From terrace dining to candle-lit dinners and even live entertainment on some occasions, Meze Tulum has everything you need for a perfect night out or private dining experience! Furthermore, visitors can enjoy happy hour specials every Thursday and bottle service. All these factors make Meze Tulum not only reasonably priced but also well worth your money.
Booking Tips & Best deals
For those looking to visit and get the most out of their Meze Tulum experience, it is highly recommended to book in advance, especially if you are visiting during peak season. Early booking will help ensure you get the best table with the best view and avoid long wait times. It also helps to contact Virginia, who can help arrange bottle service and even organize special events for larger groups. Additionally, visitors should take advantage of Meze's happy hour every Thursday, which offers discounted prices on cocktails and other beverages. With so much to offer, Meze Tulum is well worth your time and a must-visit in Mexico!
Secure Your Ticket + Table Here
Sample prices at Meze Tulum:
Let's jump into the prices of their signature menu by the chef. Check out the list of sample prices at Meze to plan your budget:
The price range for meals: 18 – 80 USD / 320 – 1,450 pesos
The price range for wine bottles: 78 – 178 USD / 1.400 – 3,200 pesos
The average price for wine cups: 17 USD / 310 pesos
The average price for cocktail drinks: 18 USD / 330 pesos
The average price for desserts: 8 USD / 150 pesos
Wondering what their best dishes are and how much? Then, check out the list below!
Grilled Octopus starters: 29 USD / 520 pesos
Fire-cooked chicken: 32 USD / 570 pesos
Fire-cooked meatballs: 34 USD / 620 pesos
Mezes three dips (olives, hummus, baba ghanoush, etc.): 42 USD / 750 pesos
Greek salad: 27 USD / 490 pesos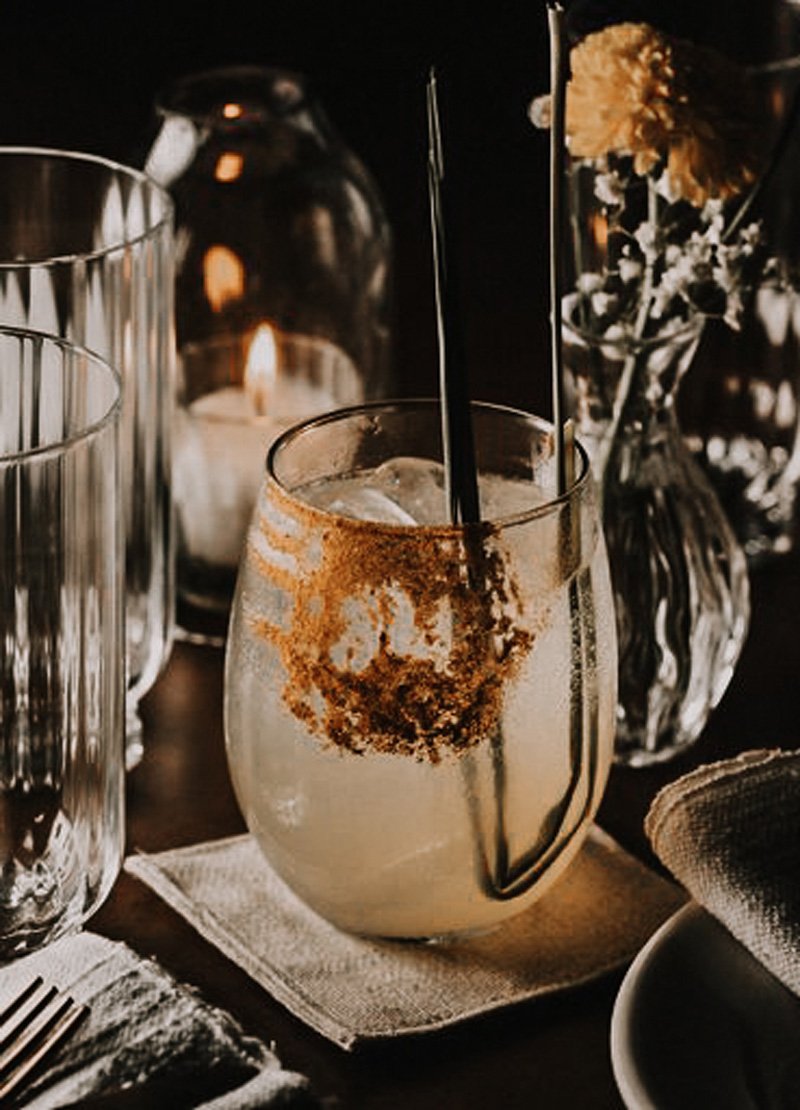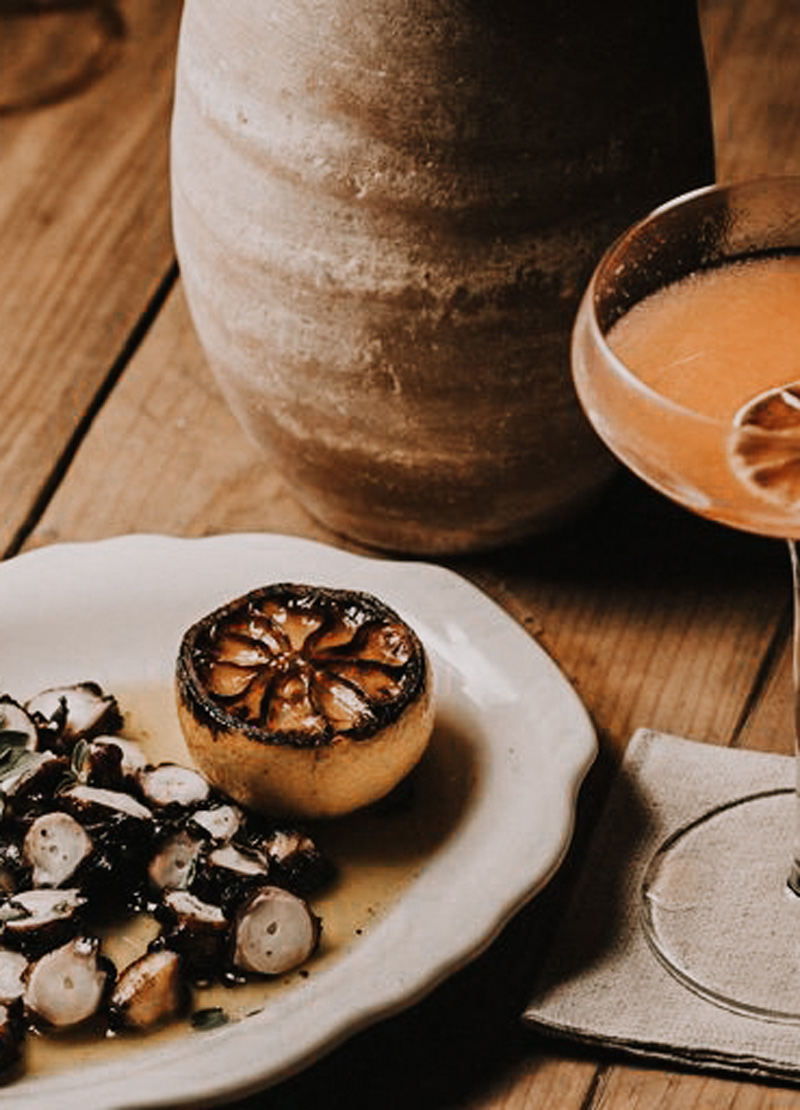 Pair the delicious dishes with their authentic drinks of Meze! Here is the list and prices at the Bar:
White wine Corona del Valle (sauvignon Blanc) bottle: 83 USD / 1,500 pesos
Red wine Amarone della Valpolicella DOC (Italy) bottle: 272 USD / 4,900 pesos
Sparkling Chateau de Targe (Saumur Brut) Bottle: 139 USD / 2,500 pesos
Nopal Margarita cocktail (mezcal, cactus, agave, lime): 18 USD / 330 pesos
Rose Whispering Angel (Grenache) bottle: 111 USD / 2,000 pesos
Tips: Virginia's concierge service is the perfect way to ensure you get the most out of your visit at these venues by providing free assistance and helping you book tables, tickets, and special events in advance. Super easy and stress-free – get in touch with her today
Secure Your Table Here
Still trying to decide whether to go? Check out our personal review below and hear out what others have to say about it below.
Thanks to Virginia's help, she organized our party of 12 people, and our experience dining at Meze Tulum was nothing short of amazing! We were welcomed with a warm and friendly atmosphere from the moment we arrived. The staff was incredibly attentive and accommodating, offering us various options for our evening out. We chose to have dinner on their terrace overlooking the ancient Mayan jungle – it was simply magical! The food was absolutely delicious, ranging from grilled octopus starters to fire-cooked chicken, meatballs, and delicious cheesecake to share. While the drinks menu had an array of cocktails and wines that pair perfectly with our meal. Lastly, we were able to catch the live entertainment that kept us dancing until 3:00 AM! 
All in all, we highly recommend visiting Meze Tulum if you're ever in Mexico's Yucatán Peninsula – you won't regret it!
What people say about Meze Tulum
People have consistently given Meze Tulum rave reviews and high ratings on Google. Many visitors comment on the food's excellent quality (especially the seafood and fish), ranging from Mediterranean-inspired dishes to traditional Mexican fare. The drinks menu is equally impressive, with cocktails and wines that pair perfectly with meals. Aside from the food and drinks, many people love the music during the Thursdays that lights up the atmosphere!
Rating on Google: ⭐⭐⭐⭐ 4.2 on average, with 284 reviews at April 2023

Rating on TripAdvisor:

⭐⭐⭐⭐⭐

4.5 on average, with 256 reviews at April 2023
Rating on Facebook:

⭐⭐⭐

3.9 on average, with 13 reviews at April 2023
Secure Your Table Here
Where is Meze located in Tulum?
Meze is located at the Hotel Zone but on the jungle side across the beach.
Meze is located in the Tulum Hotel Zone Neighborhood
Carretera Tulum-Boca Paila Km 6.5 S/N, 77780 Tulum, Q.R.
Anyone can visit Meze Tulum easily. If you're from town, the easiest way to get to the Boca Paila Carretera road (the hotel zone) is by car or motorcycle, and we recommend that you park at a space nearby, one minute away. The cost of parking is about 100 pesos per hour. Local taxis can also take you directly to the restaurant if preferred, but it is generally expensive. Additionally, many visitors take advantage of rental scooters or bicycles available in the area for an enjoyable way to explore the region and get to Meze quickly and safely.
Which hotels are close to Meze Tulum?
Here is the list of the closest hotels just walking distance away from Meze:
Kanan Tulum – 28 yards – 1 min away – The Kanan Hotel is a spa hotel that follows eco-friendly practices and is situated on the Caribbean coast of Mexico. It is enveloped by dense tropical gardens and is exclusively for adults. This resort provides a distinctive combination of modern amenities and rustic features, where guests can indulge in various activities, such as enjoying the Kumaru Spa for relaxation or exploring the enchanting Mayan nature.
Ahau Tulum – 175 yards – 2 min away – Ahau is a lavish and rustic resort on the picturesque and highly sought-after location of Mexico's white sandy beachfront. This serene haven provides an opportunity for travelers to disconnect and relax amidst the verdant Mayan nature and the clear Caribbean Sea. It caters to the needs of environmentally conscious travelers who seek an authentic and natural retreat. Ahau offers a range of accommodation options, such as eco-friendly cabanas and oceanfront huts. Guests can partake in daily yoga lessons and sunrise meditation or venture out to explore the nearby ancient Mayan ruins. Enjoy the resort's sophisticated yet informal vibe, and let Ahau be your temporary abode for an unforgettable and exceptional escape.
Delek Tulum – 328 yards – 4 min away – Delek Tulum is a fantastic destination located in the center of Tulum's lively entertainment district, providing the finest lodging experience. It creates a distinct ambiance by blending together the themes of love, music, and nature, which helps guests to connect with both the environment and each other. The cabanas are constructed using environmentally-friendly materials, and the restaurant serves delectable cuisine made from local produce. As it is conveniently situated near restaurants, Delek is an ideal place to stay while exploring the hotel zone.
Villa Las Estrellas – 328 yards – 4 min away – Located in the heart of Tulum beach, near the famous jungle gym and Bagatelle is an exceptional accommodation option. It comprises 13 splendid rooms that provide guests with an unmatched experience amidst the verdant jungle, pristine sand, and breathtaking sea. The hotel has been designed with great care and regard for nature. Additionally, it is a pet-friendly establishment that holds furry friends in high esteem!
Hotel Nueva Vida de Ramiro Tulum – 547 yards – 6 min away – A heavenly retreat located on a secluded beach in Tulum. It is a perfect place to indulge in the history of the renowned archeological site located just five miles away or to explore the marvels of the Sian Ka'an Biosphere Reserve, which is only one and a half miles from the hotel. Furthermore, as the Mesoamerican Reef is only 1,500 ft. away, guests have unparalleled access to one of the largest reef barriers in the world. The hotel prides itself on being an eco-friendly establishment with low-density construction, and guests can stay in bungalows made of high-quality wood raised on stilts with thatched roofs. This allows guests to immerse themselves entirely in the natural surroundings. Make your reservations today and relish the beauty of Tulum at Hotel Nueva Vida de Ramiro!
FAQ about Meze Tulum
What is the minimum age to get into Meze?
There is no age restriction listed for Meze. However, the venue is unsuitable for children because the menu and the events are ideal only for adults. Also, the general age restriction in Tulum for clubbing is 18 years old.
Are large groups accepted at Meze?
Large groups of 10+ people are accepted at Meze, as there are tables that can accommodate the group. Moreover, we recommend contacting Virginia's concierge service to reserve the best tables for a memorable night and organize your party stress-free!
Are kids allowed in Meze?
There is no strict rule that kids aren't allowed in the venue. However, the environment is not suitable for children under the age of 18 years old.
At what time does Meze open?
Meze opens at 5:00 pm every day.
At what time does Meze close?
Meze closes at 12:00 am every day.
Does Meze accept credit cards?
Yes, they accept credit and debit cards, such as Visa, master card, and AMEX. But for credit cards, there is an extra 4% fee.
Does Meze have a Pool?
Unfortunately, Meze does not have a swimming pool.
What kind of music is played at Meze?
The music that is played at Meze varies depending on the ambiance and mood. It plays a mix of tribal pop funk from the 80s and more!
Is Meze a good place to party?
Definitely, Meze is a great place to party and drink! It may not be like a nightclub, but the beautiful bar and courtyard environment is perfect for a lively occasion.
Is it possible to make a reservation at Meze?
Yes, it is possible to make a reservation at Meze. But, to make the bookings easier and stress-free, we recommend contacting Virginia. She will organize everything, from getting the best seats to watching the live shows you want to see.
When is the best time to go to Meze?
The best time to go to Meze is on Thursday and Friday. Thursdays are when they have the Happy Hour Magica event. On Friday, you can dine there and go to Gitano Jungle for the usual Gypsy-Disco party! Get the best tables and tickets contacting Virginia for free!
Does Meze accept cash?
Yes, they also accept cash in Mexican pesos.
Are tips included in the service price at Meze?
Tips are not included in the service, and it is not mandatory to tip.
Is it possible to organize a wedding at Meze?
It is not possible to organize a wedding at Meze. However, it is a great location to dine for a wedding celebration with family and friends.
What is the dress code at Meze?
There is no strict dress code in Meze Tulum. However, guests are expected to wear appropriate and smart clothing.
Who owns Meze Tulum?
Meze Tulum is owned by the group Gitano, founded by James Gardner and Melissa Perlman. Come and read more about Gitano Tulum venues here!
Great, let's feature the "MYSTICAL SUNSET /OLIVER HUNTEMANN" event at Mia Restaurant & Beach Club in Tulum on Wednesday, 29 November 2023. Here's the HTML snippet for your event: ```html
👉 WEDNESDAY, Nov 29
MYSTICAL SUNSET /OLIVER HUNTEMANN 🌅
📍
Mia Restaurant & Beach Club, Tulum
💵
Tier 1 Tickets: Mex$ 660 (incl. fees), Final Tier: Mex$ 880 (incl. fees)
📩
Contact Virginia
here
to book a table
Join us for an unforgettable evening at Mystical Sunset with Oliver Huntemann. Contact Virginia here to book your table and be part of this magical night on the beach! 🎶🔥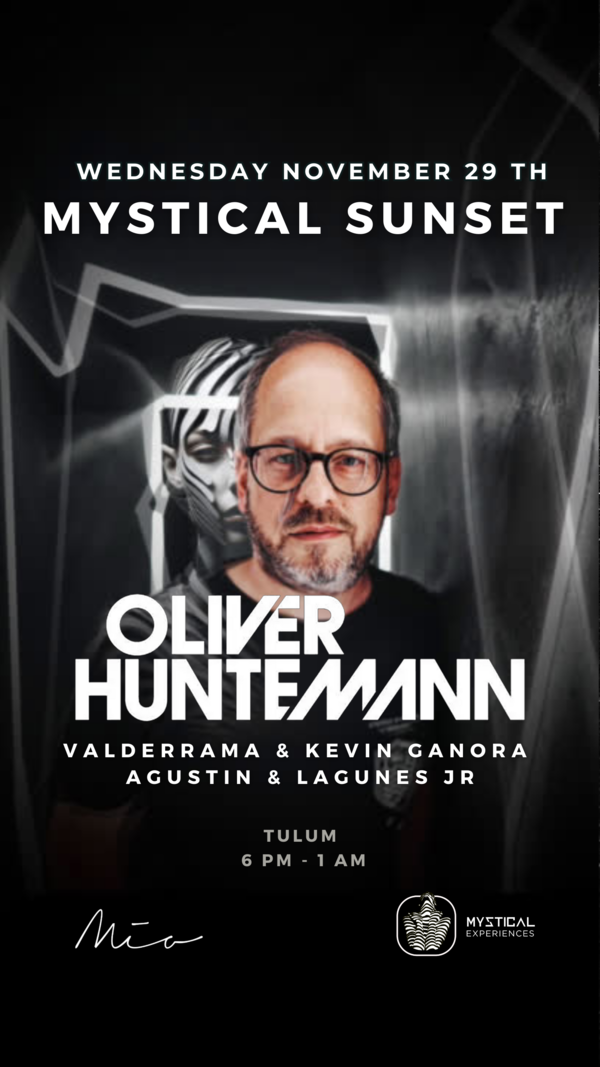 Top Parties and Club Events
23rd November - VAGALUME SESSIONS KEENE @VAGALUME
26th November - VAGALUME SUNDAZE MITA GAMI @VAGALUME
30th November - VAGALUME SESSIONS VALDOVINOS @VAGALUME
3rd December - VAGALUME SUNDAZE VALENTIN HUEDO @VAGALUME
7th December - VAGALUME SESSIONS MUSTAFA ISMAEEL @VAGALUME
30th December - PIKNIK POLO CORP & LEO LEONSKI @VAGALUME
31st December - NEW YEAR´S EVE @BAGATELLE TULUM
31st December - NYE PARTY 2024 @VAGALUME
13th March - LOCUS Tulum 2024