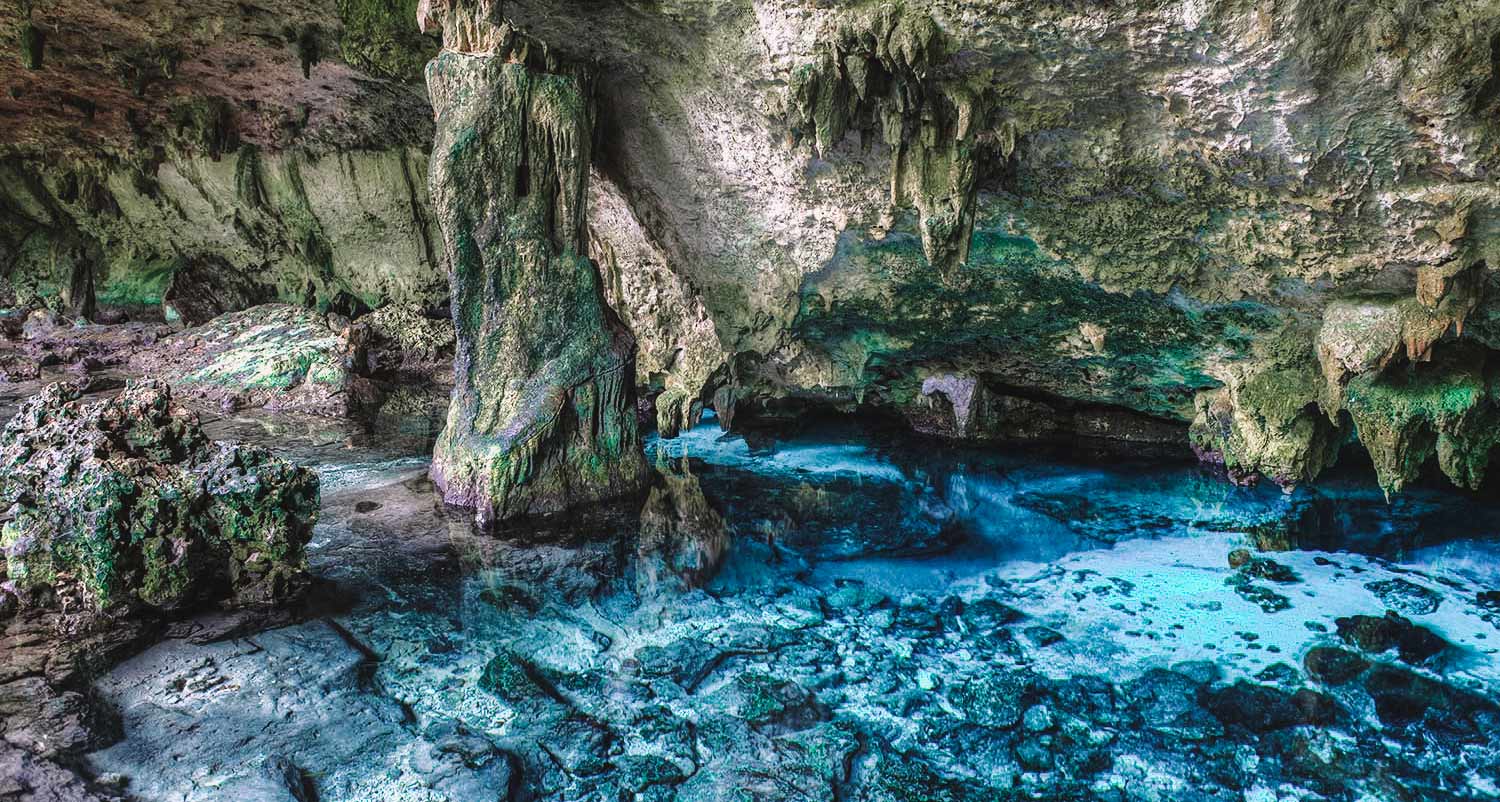 Cenote Dos Ojos: Tulum's Underwater Paradise Complete Guide
Since we visited Tulum for the first time, we were in awe with the rich nature it holds and the boho vibe of this city. But our experience with Tulum's paradise wasn't really complete till we herded about a wonder called "cenote", well known by locals. As soon as we heard about it, and the ancient Mayan beliefs surrounding them, we decided to discover it with our own eyes. 
But… What is a cenote? Well, technically talking, it's a sinkhole located underground, resulting from the collapse of limestone bedrock that exposes groundwater… In other words, it would be like a natural pool, where people can take a dip and swim with some tropical fishes underground, with a landscape that seems out of a wonderland. 
And it was amazing! Our experience wouldn't have been complete without this discovery, and yours shouldn't be either. That's why we would like to share with you guys our guide to explore the wonders of Tulum's cenotes!
TRAVEL TIPS: Are you looking for more amazing activities to do in Tulum? Look no further than Virginia's unbeatable planning services! With her extensive knowledge of the place and its nature, Tulum's secrets, and expertise in creating unforgettable experiences, say goodbye to the stress of party planning and hello to a weekend full of non-stop fun! And the best part of it? It's FREE! Get in touch with Virginia on WhatsApp today and know more about her services!
CENOTE DOS OJOS: Know more about this natural beauty
Now, let's get into one amazing cenote, located in our favorite Mexican city, Tulum. We are talking about Cenote Dos Ojos: a popular spot for swimming, snorkeling, and diving. Its name, "Dos Ojos," meaning "Two Eyes" in Spanish, refers to the two circular sinkholes connected by a cavernous passageway. The clear blue waters are home to a variety of fish and other marine life, with visibility underwater that can reach up to 100 meters, due to the limestone rock that surrounds it.
About its depth, this cenote is almost the winner! The maximum depth of Cenote Dos Ojos is around 119 meters, making it one of the deepest cenotes in the Yucatan Peninsula! The water temperature is ideal for snorkeling at a constant 24-25 degrees Celsius throughout the year.
Cenote Dos Ojos is considered one of Mexico 's most enchanting cenotes, situated near Tulum' s town by the Pet Cemetery Cenote. (You can consider combining your visit to both cenotes in a day). You can swim freely in the water and snap photos once you've paid the entry fee. For those who are new to water exploration, there's an option for a tour guide and swimwear. You're guaranteed an unforgettable snorkeling experience at Cenote Dos Ojos, with its scenic white sand and rock formations. Compared to the Pet Cemetery Cenote, it's less enclosed, making for a relaxed and illuminated swim. Don't miss out on this dazzling opportunity!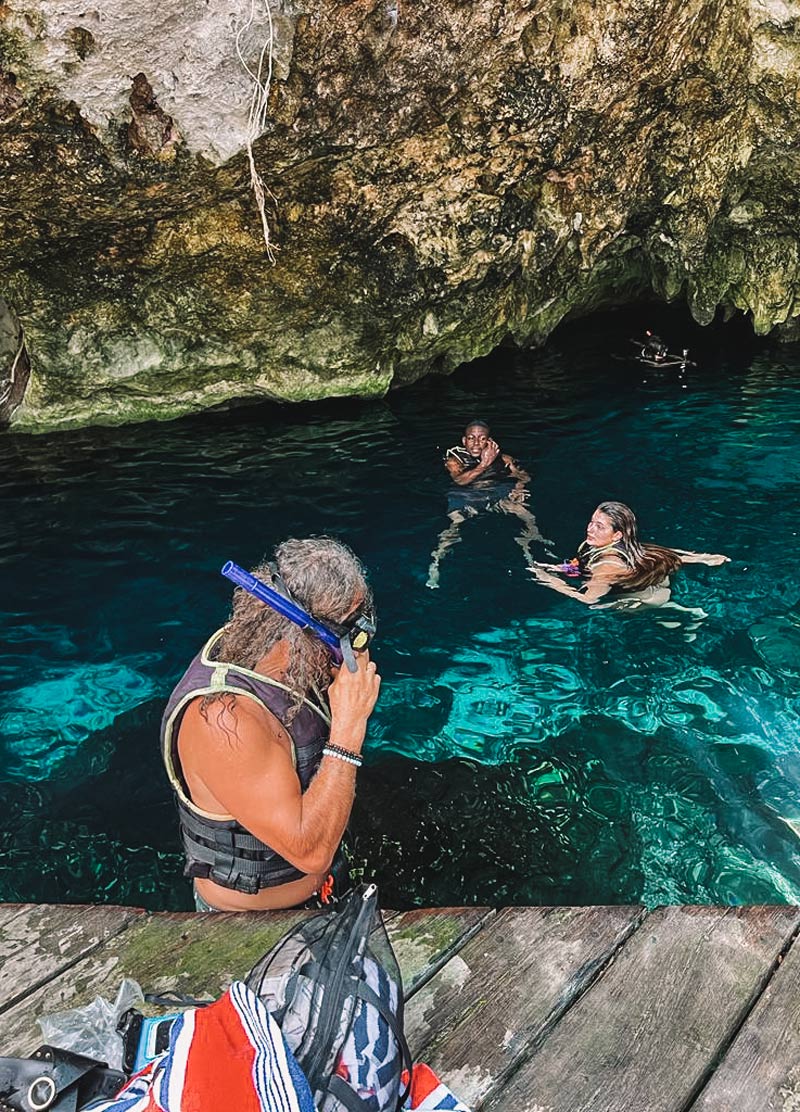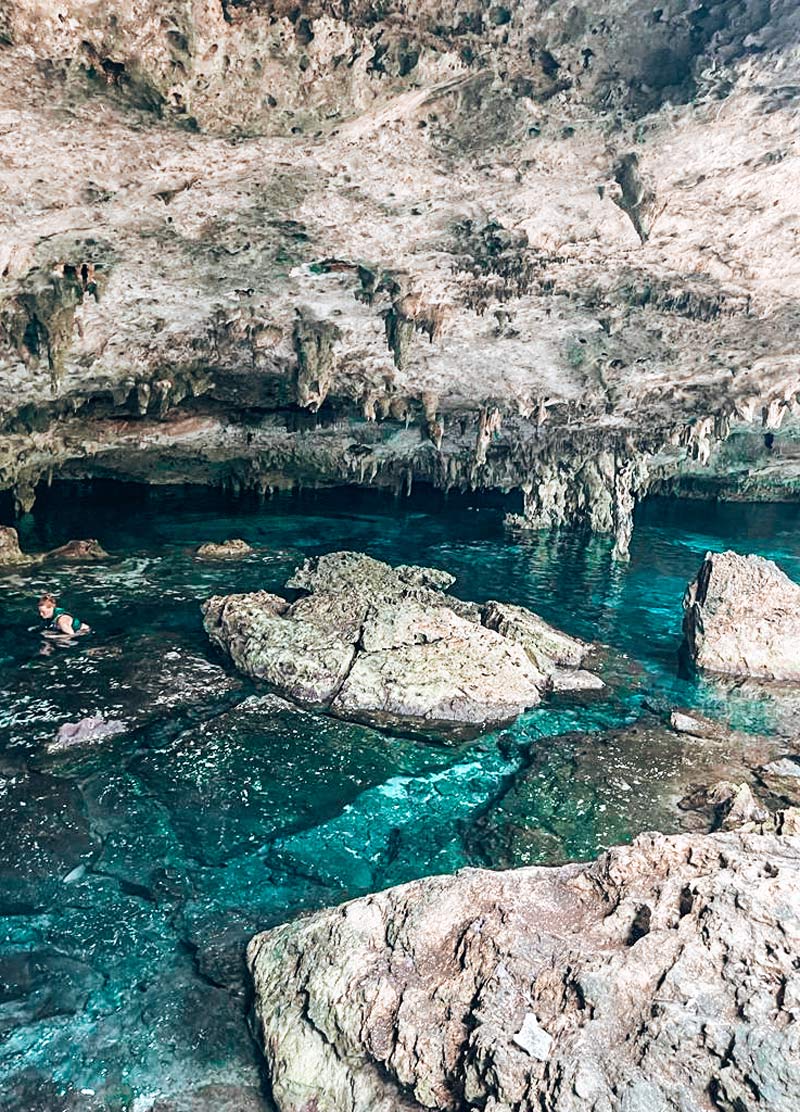 Our Unforgettable Experience into the Underground World of Cenote Dos Ojos
We love swimming in cenotes. Seeing some fishes playing next to you, and feeling that you're into a fantasy movie, it's just the beginning of the adventure. Actually, there are a lot of activities you can do in a cenote. Let's dive into some of them! 
Do you know the difference between snorkeling and scuba diving? Well, while both activities imply swimming in the water, snorkeling only allows you to swim at the water's surface with a mask, while scuba diving lets you descend deeper and for a longer time, using underwater breathing apparatus. Both activities are possible in Cenote Dos Ojos, and the visibility through the water makes it an amazing experience, as you will see everything under the surface! Most visitors do not go deeper than 15-20 meters when swimming or snorkeling, while scuba divers with proper certification may explore deeper areas of the cave system. 
About the activities, we actually are more into swimming with big goggles and flippers. At the first dip we descended into the crystal-clear water of the cenote, the beauty of this natural wonder took our breath away. The light filtering through the small opening above creates a surreal, almost magical ambiance. The water is deep, mesmerizing blue, and the visibility is just absolutely incredible. We felt as though We were floating in an underwater world, surrounded by different rock formations.The walls were covered with intricate patterns and textures, sometimes a lot of colors too! This experience of diving into a cenote was unlike any other. It was a reminder of the beauty of nature, and a moment that we will always cherish.
After swimming for a while, it's time for a nice snack or a lunch time that you can either have at the cenote's picnic area (if you plan to do this, you can pack your meals with you before going to the cenote) or you can go to some restaurants in the town! Lastly, we love to capture the moment! Taking some pictures to share with our family and friends is something most travelers, like us, really love. Cenote Dos Ojos offers a nice opportunity to take amazing pictures to show everyone how incredible the world is out there!
WHEN AND HOW TO VISIT CENOTE DOS OJOS
Cenote Dos Ojos is open from 8:00 AM to 5:00 PM. 
The entrance price is 200 MXN pesos or approximately 350 MXN pesos / 18 USD per person, and if you want to experience the underwater world you can rent snorkeling equipment for an additional 100 MXN pesos.
Amenities for the visitors - Restaurants and Bathrooms
For the convenience of guests, there are bathrooms available on-site. For having a nice lunch or meal, there is a restaurant located on the site, where you can try some Mexican food. However, we would recommend you to go to the city of Tulum, where you can find more options that we will recommend in this article too! But if you think you will need a snack during your visit, it could be a good idea to prepare your snacks and refreshments before your trip.
Transportation to the cenote
Whether you are staying in Tulum north or in Playa del Carmen, you have some ways to get into Cenote Dos Ojos:
Taxi: You can take a taxi from Tulum or Playa del Carmen to the cenote. This may be a more expensive option compared to renting a car, but it can be convenient if you prefer not to drive.

Public Transportation: You can take a colectivo (a bus) from Tulum or Playa del Carmen to the nearby town of Akumal and then take a taxi to the cenote. This is a more budget-friendly option, but it may take longer and require more effort, because you may also have to walk to the cenote.
Guided Tour: Another option is to join a guided tour that includes transportation to Cenote Dos Ojos. This can be a good option if you want to learn more about the cenote and the surrounding area from a knowledgeable guide.
Renting a car: There are several car rental companies available in Tulum and Playa del Carmen that offer reasonable prices for you to rent a car. Having a car will not only make your journey to the cenote easier, but it will also give you the flexibility to explore the area on your own schedule. In the place you will have free parking, so this is something to consider and take advantage of!
EXPERT TIP: We struggled at the beginning when we first arrived in Tulum finding a great – and cheap – way to get around! That's why since we discovered BGH Car Rental Tulum thanks to Virginia we became loyal customers 😉 We love their exceptional service and high-standard vehicles. With high coverage insurance and no deposit required, you can enjoy a hassle-free car rental experience. Contact them directly on WhatsApp to book your rental and start your Tulum adventure today!
Facilities in Cenote Dos Ojos
Cenote Dos Ojos, offers visitors an array of useful facilities. There are bathrooms, changing rooms, and lockers available for rent. The main cenote has a large wooden deck area with stairs leading down to the water in both cenotes. It's worth being cautious, however, as there are shallow rocks beneath the surface.
Life jackets are mandatory for visitors and are included in the entrance ticket price. Snorkeling gear is also available for rent,  you will get  a mask, snorkel, and fins. It's best to pay for the rental in advance at the ticket booth, as it's located far from the cenote. If you are looking for a guided experience, snorkeling or diving tours can also be arranged. 
Parking is free, and there's an on-site restaurant. Though with many dining options in Tulum, it may be worthwhile to venture into town for a meal.
Additionally, visitors can enjoy massages and covered picnic areas for a relaxing break from the water. Overall, Parque Dos Ojos offers a range of amenities to make any trip to Cenote Dos Ojos both comfortable and enjoyable.
Currently, Cenote Dos Ojos only accepts cash payments for entry to the site, so we highly recommend you to bring some money in your pocket for the entrance and the rental of the equipment. Both USD and MXN pesos are accepted for payment, but it's always a good idea to have some local currency on hand, as the exchange rate used by the cenote may vary.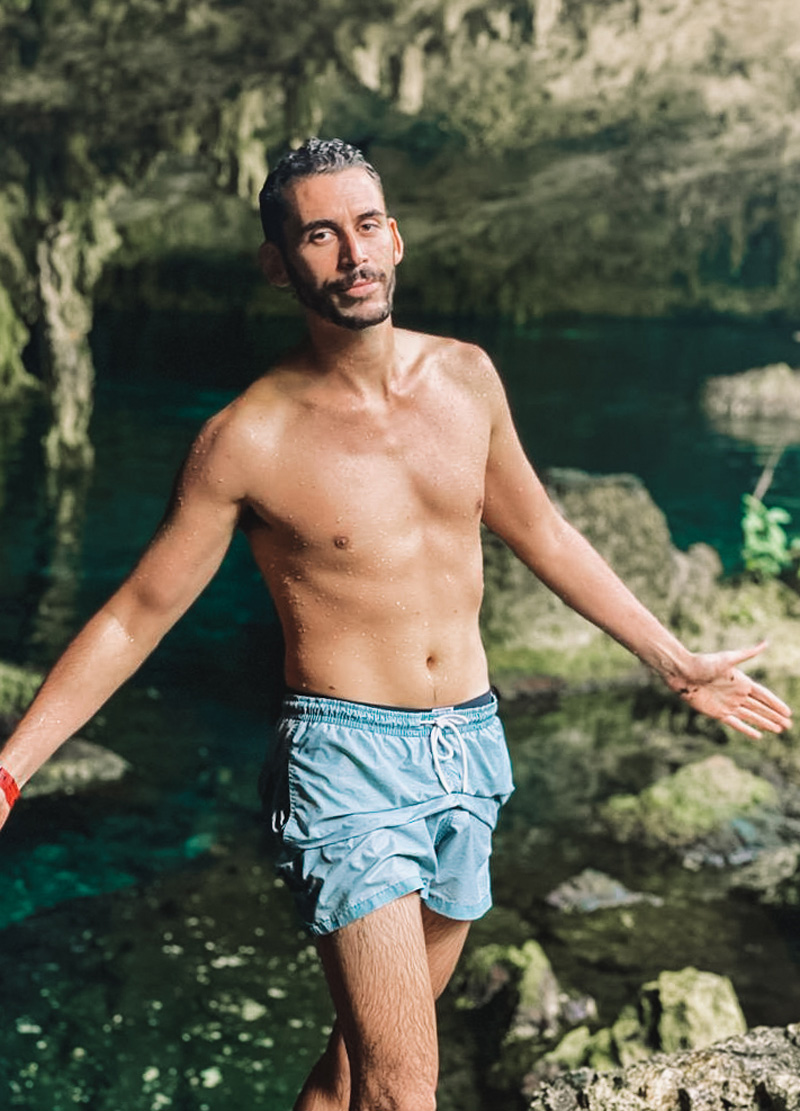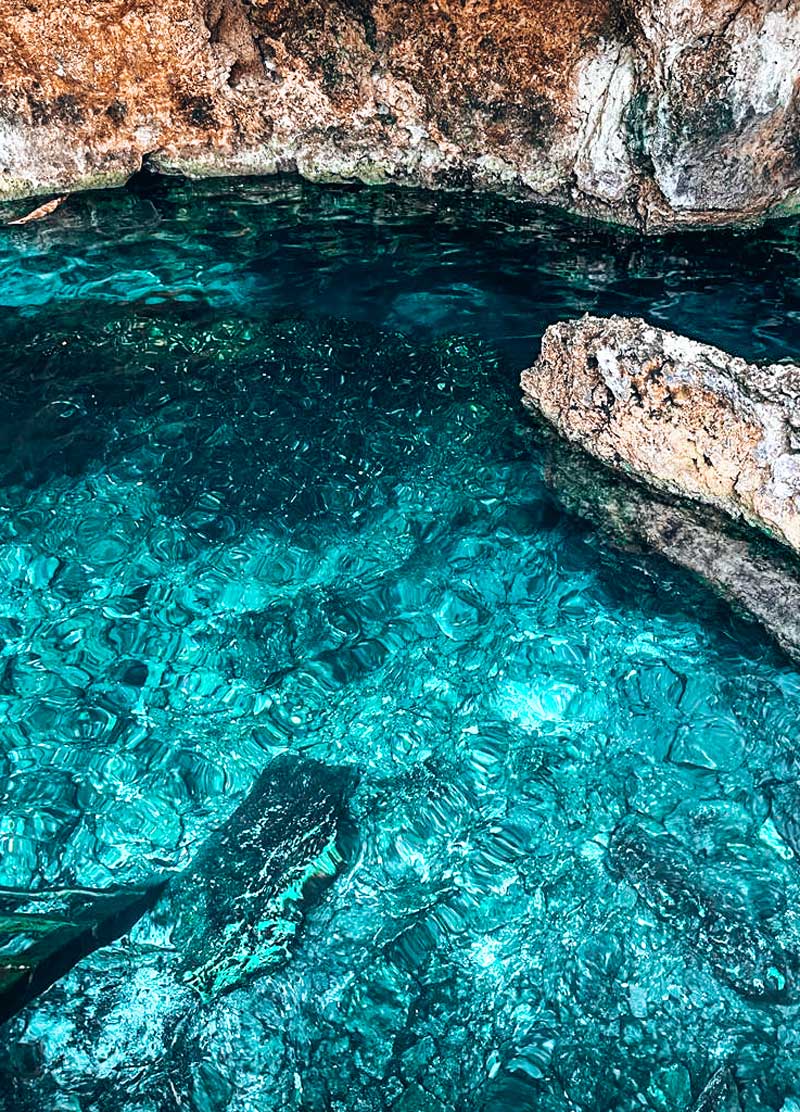 WHAT TO BRING: DON'T FORGET YOUR TOWEL!
When visiting Cenote Dos Ojos, it's important to bring the right gear and items to make the most of your experience. Here are some items you may want to consider bringing with you:
Swimsuit and towel: As a cenote, swimming is the main activity, so it's essential to bring your swimsuit and a towel to dry off afterward.
Water shoes: The rocks at the bottom of the cenote can be slippery, so water shoes can be helpful to navigate safely.
Sunscreen: The area around the cenote can get quite hot, so it's important to protect your skin with sunscreen.
Insect repellent: Mosquitoes can be present, especially during certain times of the year, so it's advisable to bring insect repellent.
Snorkeling gear: Though it can be rented on-site, if you have your own snorkeling gear, it's a good idea to bring it along for a more comfortable experience.
Cash: The entrance ticket and some services, like life jackets, guide tours or some rentals just accept cash and no card as a payment method. 
Water and snacks: While there is an on-site restaurant, it can be nice to bring your own water and snacks for a picnic break.
Camera: With the stunning beauty of Cenote Dos Ojos, you'll want to capture some memories. So, a camera or phone with a good camera is a must.
By bringing these items, you'll be well-prepared to enjoy all that Cenote Dos Ojos has to offer!
Take Advantage Of Free Concierge Service
As excellent to explore Tulum and its surroundings alone, you may need help figuring out where to start. To make the most of your money and time, contact Virginia and Kelly - two incredible Mexican girls living in Tulum for more than 15 years. They're familiar with the ins & outs of the Tulum town and hotel zone like the back of their hand! 
Since we arrived in Tulum 2 years ago, many adventures wouldn't have been possible without their help - they know literally everybody in Tulum and can perfectly organize every moment of your stay. Get the best tables, skip queues and get on the guest list of the coolest places in Tulum - this's only the beginning! 
They are ready to offer you guys FREE concierge service in Tulum for the time of your stay: take advantage of it, contact them on Whatsapp and live the best experience!
Get FREE Concierge Service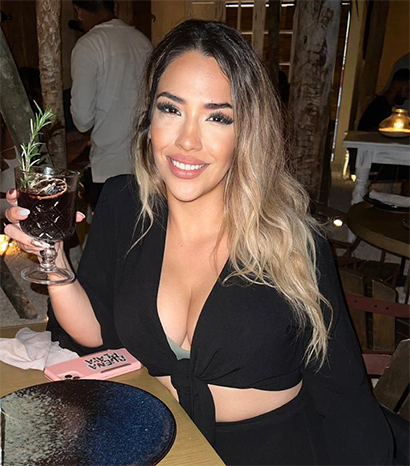 "Virginia Will Transform You In A Tulum Insider"
BEYOND THE CENOTE: EXPLORING THE SURROUNDING AREA OF TULUM
If you are planning your trip to visit this amazing cenote, you may wonder where to stay and some nice restaurants and bars that you could visit that are located close to the Cenote Dos Ojos. The cenote is located in the Riviera Maya, near the town of Tulum, in the Mexican state of Quintana Roo. Specifically, it is located on the highway that connects Tulum and Playa del Carmen, about 22 kilometers (14 miles) north of Tulum. 
A visit to Cenote Dos Ojos is an absolute must. But where should you stay during your trip? Look no further than the charming town of Tulum, you've probably heard about it as it's a popular destination! But if you didn't, don't worry, let us introduce this gem to you: Tulum is a coastal paradise known for its stunning beaches, relaxed atmosphere, and bohemian vibes. It's the perfect place to stay if you're looking for a vibrant and authentic experience that's close to nature. From Tulum, Cenote Dos Ojos is just a short drive away, making it a convenient home base for your explorations.
There are plenty of accommodation options in Tulum, from budget-friendly hostels to luxurious eco-resorts. Many hotels in Tulum offer transportation services to Cenote Dos Ojos, and some even include guided tours as part of your stay. This can be a great way to take the hassle out of your trip and ensure that you get the most out of your time at the cenote.
In addition to the cenote, there are plenty of other things to do in Tulum, from exploring ancient Mayan ruins to enjoying delicious local cuisine. Spend your days lounging on the beach or taking part in water sports like snorkeling or scuba diving. Tulum is the perfect place to unwind and connect with nature, while still enjoying all the modern amenities and conveniences you need.
And let us emphasize Tulum's beach! It's literally nice and lovely! Its nightlife is vibrant and you will definitely enjoy every place in Tulum. 
FAQ about Cenote Dos Ojos
Where is Cenote Dos Ojos located?
Cenote Dos Ojos is a natural swimming and diving cenote located in between Tulum and Playa del Carmen, in Quintana Roo, Mexico.
Is Cenote Dos Ojos suitable for both kids and adults?
Yes, Cenote Dos Ojos is suitable both for kids and adults, but children must be accompanied by an adult and safety rules must be followed.
What activities are allowed in Cenote Dos Ojos?
In Cenote Dos Ojos visitors can swim, snorkel, and scuba dive. Guided tours are also available for those who want to explore the underwater caves and formations. Fishing and other water sports are not allowed.
What kinds of fish can I see in Cenote Dos Ojos?
Visitors can see various species of fish in Cenote Dos Ojos, including catfish, tilapia, and tetras.
Can I record videos and take pictures in Cenote Dos Ojos?
Yes, visitors are allowed to record videos and take pictures in Cenote Dos Ojos. However, the use of underwater drones or any other type of equipment that could disturb the natural environment is not allowed.
Great, let's feature the "MYSTICAL SUNSET /OLIVER HUNTEMANN" event at Mia Restaurant & Beach Club in Tulum on Wednesday, 29 November 2023. Here's the HTML snippet for your event: ```html
👉 WEDNESDAY, Nov 29
MYSTICAL SUNSET /OLIVER HUNTEMANN 🌅
📍
Mia Restaurant & Beach Club, Tulum
💵
Tier 1 Tickets: Mex$ 660 (incl. fees), Final Tier: Mex$ 880 (incl. fees)
📩
Contact Virginia
here
to book a table
Join us for an unforgettable evening at Mystical Sunset with Oliver Huntemann. Contact Virginia here to book your table and be part of this magical night on the beach! 🎶🔥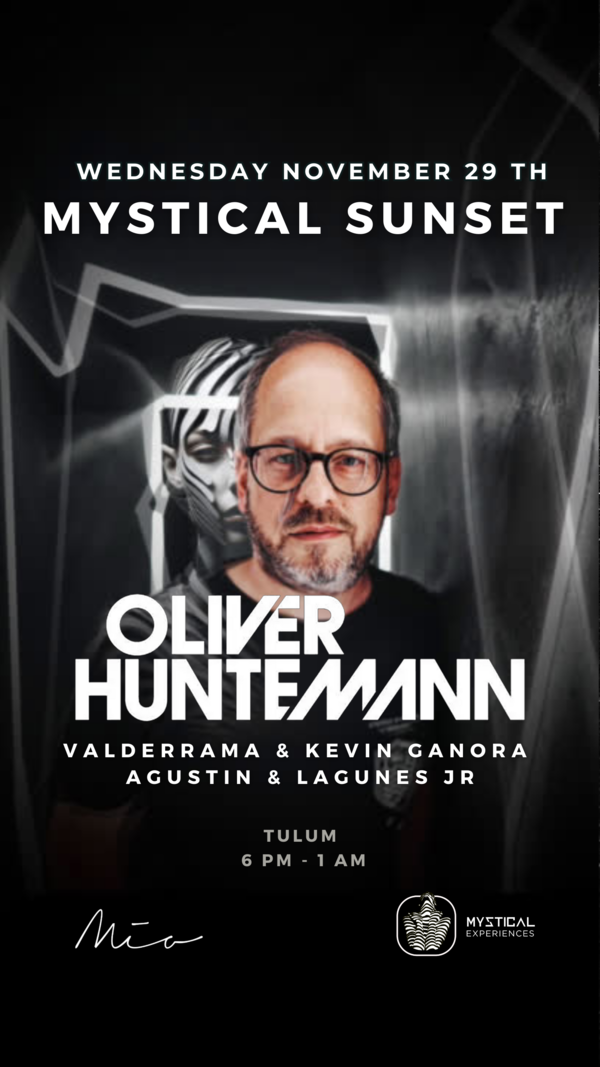 Top Parties and Club Events
23rd November - VAGALUME SESSIONS KEENE @VAGALUME
26th November - VAGALUME SUNDAZE MITA GAMI @VAGALUME
30th November - VAGALUME SESSIONS VALDOVINOS @VAGALUME
3rd December - VAGALUME SUNDAZE VALENTIN HUEDO @VAGALUME
7th December - VAGALUME SESSIONS MUSTAFA ISMAEEL @VAGALUME
30th December - PIKNIK POLO CORP & LEO LEONSKI @VAGALUME
31st December - NEW YEAR´S EVE @BAGATELLE TULUM
31st December - NYE PARTY 2024 @VAGALUME
13th March - LOCUS Tulum 2024