Day Zero Tulum: Complete Survival Guide Of The Best Jungle Festival
Day Zero is a 18 hours long festival in the middle of Tulum jungle, that gather people from all over the globe to cheer to good music and atmosphere. With a fancier vibe than the Burning Man, here you'll be able to enjoy multiples cenotes, food trucks, performers, an incredible line up, markets with fabulous clothes and jewelry, and much more.
Check out Day Zero Festival in Tulum in our ultimate guide we wrote after living 2 years in Tulum. Be ready to know all the essentials details + some secret informations!
So, what are you waiting for? Go on and start foretasting your experience in one of the most iconic festival in the world!
What is Day Zero and what can you expect?
Day Zero Tulum is a festival that unites thousands of techno and house genres fans and artists to share the same passion for party, dance, and music in one spot. The festival will be featured in one of the most beautiful location in the whole jungle of Tulum, which will permit you to vary a lot from the standard parties at Tulum beach. 
The festival is incredible: with the care in the details and the decoration in every aspect, you'll experience an unforgettable party. Not talking about the performers on the stages: they are really the top of the top, mixing the magical culture with the local Mayans culture.  
There are also some cenotes and caves around the location, and you'll be able to swim in them to freshen up a bit. They also have a leave-no-trace policy to respect the nature surrounding.
With a festival like this, you will need to revitalize your body, right? Not to worry, as the party goes on, there will be savory food and drinks available on the premises that will fill you up when you're hungry.
Last but not least, we highly recommend you reserve a table because you will need it if you plan to party all the 18 hours of the festival! Check out these last-minute deals.
Upcoming Day Zero Festival
The next edition of Day Zero festival will be held next January 2024. We'll update this paragraph with all the informations and the tickets as soon as they will be online so that you can get the best prices. Be ready to enjoy the party of a lifetime at the heart of Tulum's jungle surrounded by amazing light installations and deep sounds. 
For now – a few tips from our past experience at Day Zero:
bring a raincoat because it could rain;
if you can, bring a change of cloths, like an extra swimming suit or something similar;
drink water at the beginning of the night to avoid paying it $8 USD per bottle;
Spend some time at each stage to enjoy the festival at its fullest;
Pay attention to your personal belongings.
Want to book a table? Or have some shortcuts? Our friend Virginia – master in Tulum nightlife – can help you out. Contact her on Whatsapp to get the last tickets for Day Zero and rock the night!
Book The Last Tickets + Table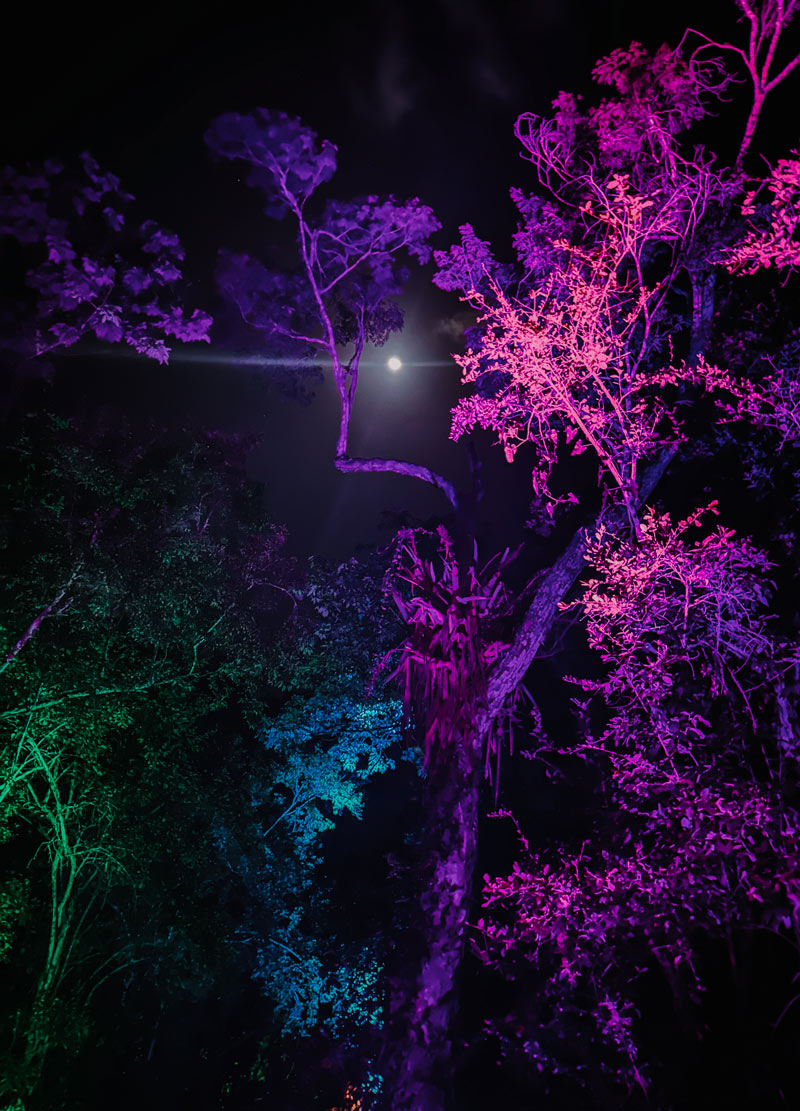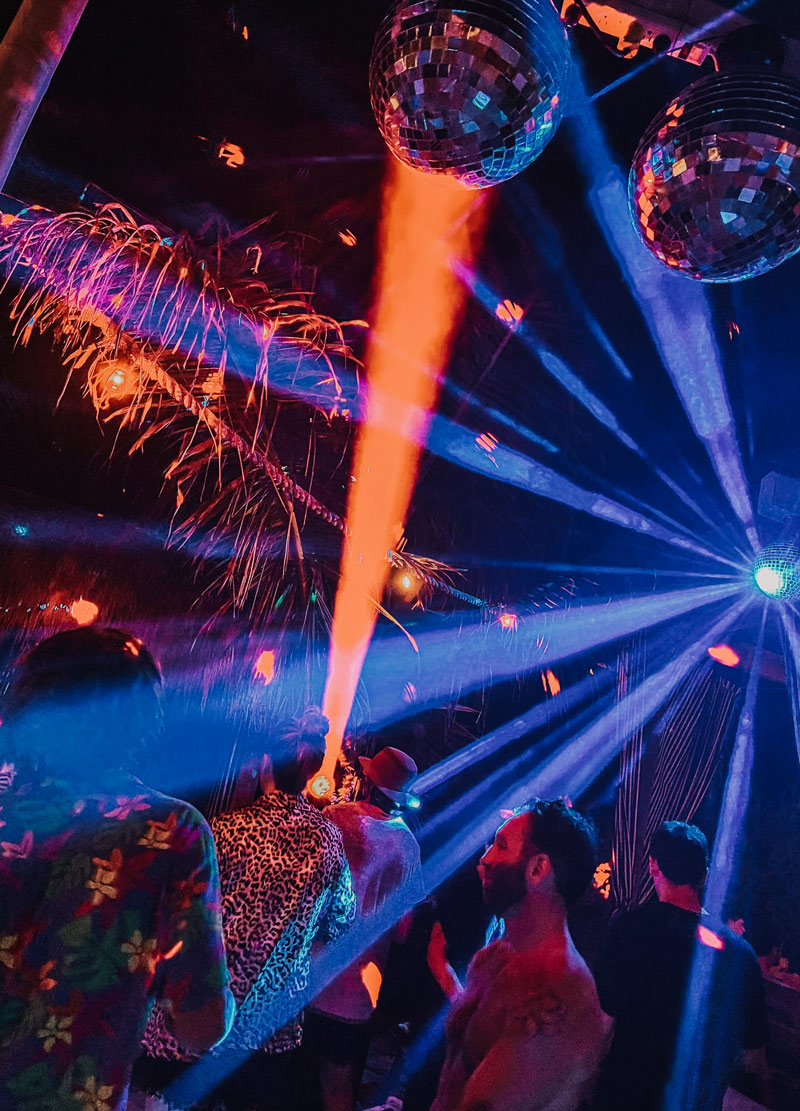 Day Zero Amenities & services
Now that you have a clearer idea of every stand of Day Zero, here is a selection of amenities, facilities, and services that you can enjoy.
List of Amenities
Tables with a privileged view of the show

Live Dj and Art Shows
List of Facilities
Bar

Food Truck
Cenotes
Caves
Theater for people to rest
Chakra zone

Markets
Is Day Zero Festival Tulum Expensive?
Day Zero is a Burning Man on steroids. Here prices and the kind of people attending the event are much more fancy than the usual festival goers. So yeah, prices are higher than other festivals in Tulum, but in a way it's worth it. Especially if you take the XXTRA ticket where you'll have access to VIP bathrooms (don't underestimate it) and areas, and you'll have express access. 
Food is not even that expensive compared to how tasty and good it is! Mexican food with vegan and vegetarian options will delish your palate. The most expensive part is alcoohl which we don't recommend you to exaggerate with.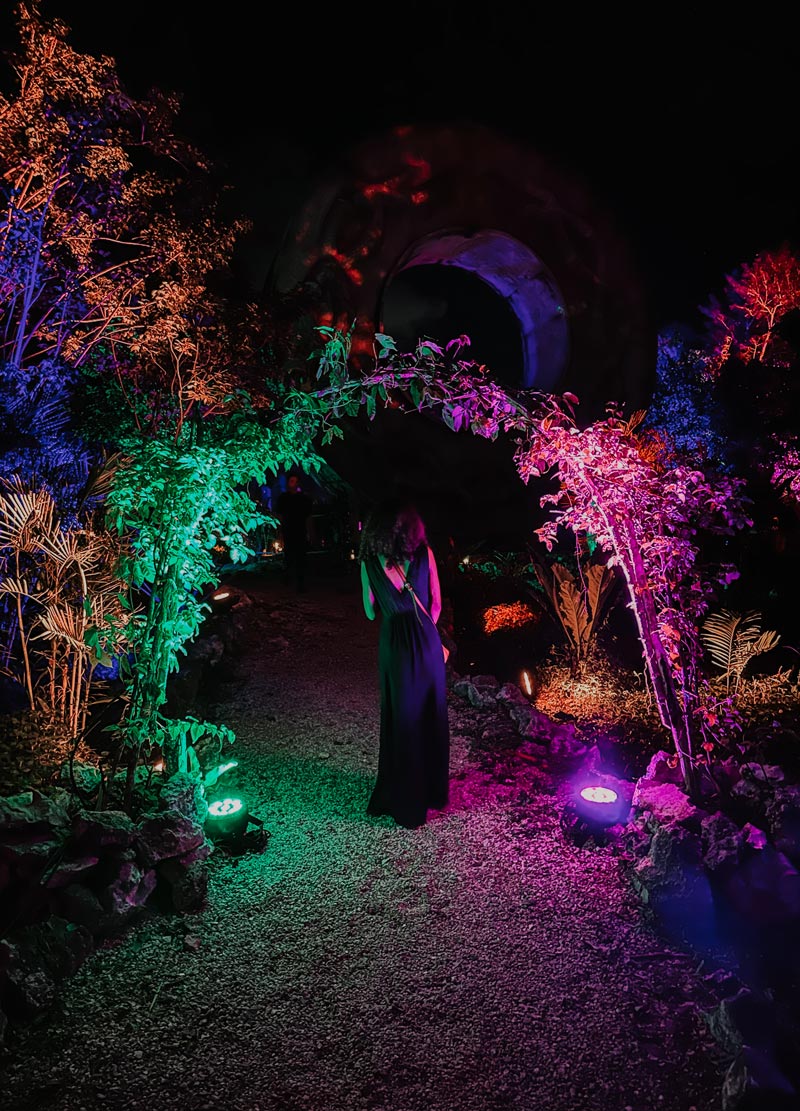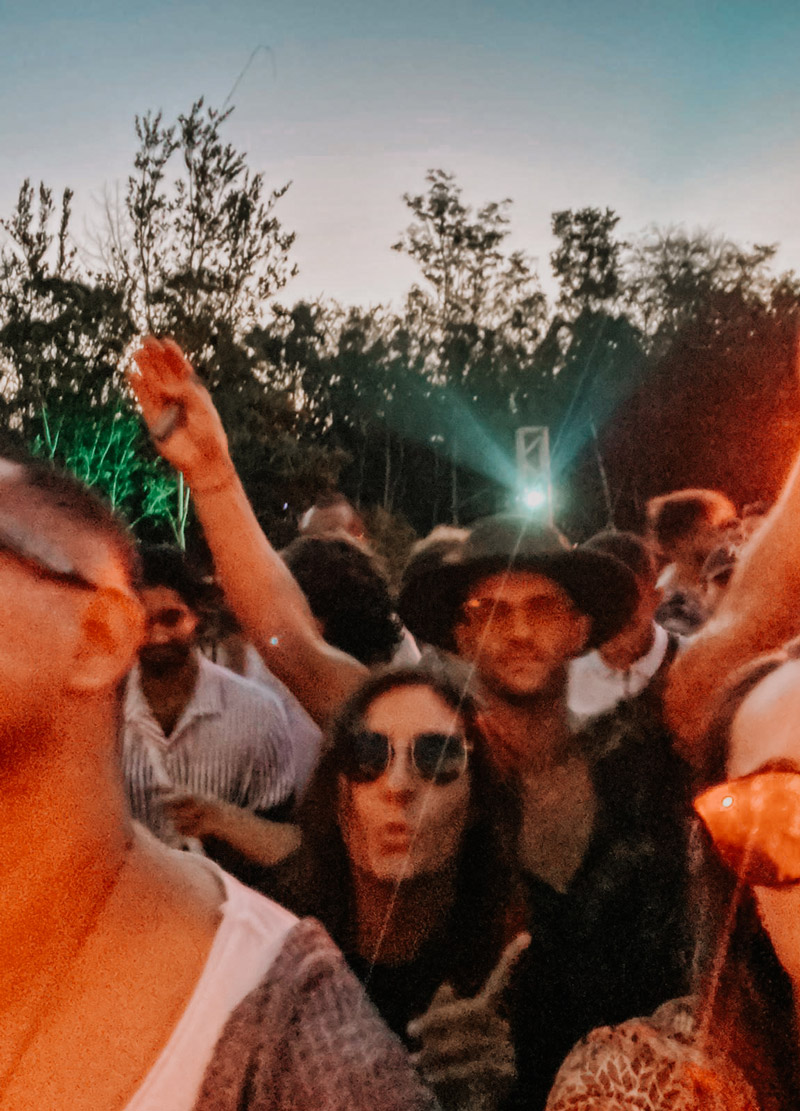 Booking tips & Best deals
The sooner, the better – there is this simple rule when booking tickets for famous festivals in Tulum. But it's not the end if you didn't book your ticket yet – you can always contact our dear friend Virginia who is The person to know in Tulum when it comes to nightlife. 
She will book a table for you in Day Zero in no time – and moreover, she will not extra charge you for this. There are many resellers that double and more the price of the ticket, which is literally crazy. Virginia helped us so much when we first moved here and she made us discover crazy parties and secret locations along Riviera Maya. 
She literally knows everybody in Tulum and she will give you the best tips whatever you'll want to do. Plus? It's completely FREE!
Book Your Ticket + Table Here
Take Advantage Of Free Concierge Service
As excellent to explore Tulum and its surroundings alone, you may need help figuring out where to start. To make the most of your money and time, contact Virginia and Kelly - two incredible Mexican girls living in Tulum for more than 15 years. They're familiar with the ins & outs of the Tulum town and hotel zone like the back of their hand! 
Since we arrived in Tulum 2 years ago, many adventures wouldn't have been possible without their help - they know literally everybody in Tulum and can perfectly organize every moment of your stay. Get the best tables, skip queues and get on the guest list of the coolest places in Tulum - this's only the beginning! 
They are ready to offer you guys FREE concierge service in Tulum for the time of your stay: take advantage of it, contact them on Whatsapp and live the best experience!
Get FREE Concierge Service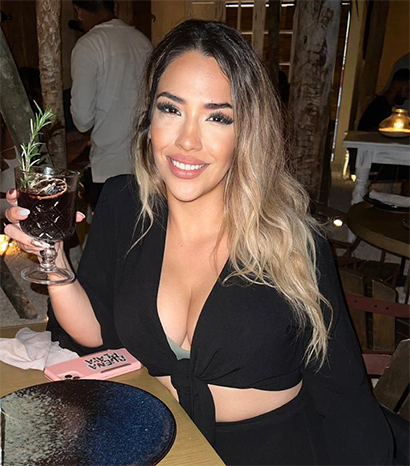 "Virginia Will Transform You In A Tulum Insider"
Sample of prices at Day Zero Festival Tulum:
Day Zero sells multiple type of tickets. Below you'll see them listed with the different prices so that you can have an idea of how much to spend. A lot depends if you book the ticket with a table or not, which can also include VIP areas and bathrooms. 
Let's find out a few samples of prices at Day Zero Festival!  
Standard ticket before 7pm: from $120 to $150 USD
First release ticket to 6th release ticket: from $150 to $240 USD
XXTRA ticket (VIP bathrooms, areas and express entry):

from $280 to $340 USD
*IMPORTANT* when you enter, you'll be required to show the ID card (or a photo of it) with the name of the person who bought the ticket. So make sure to have it to access the festival.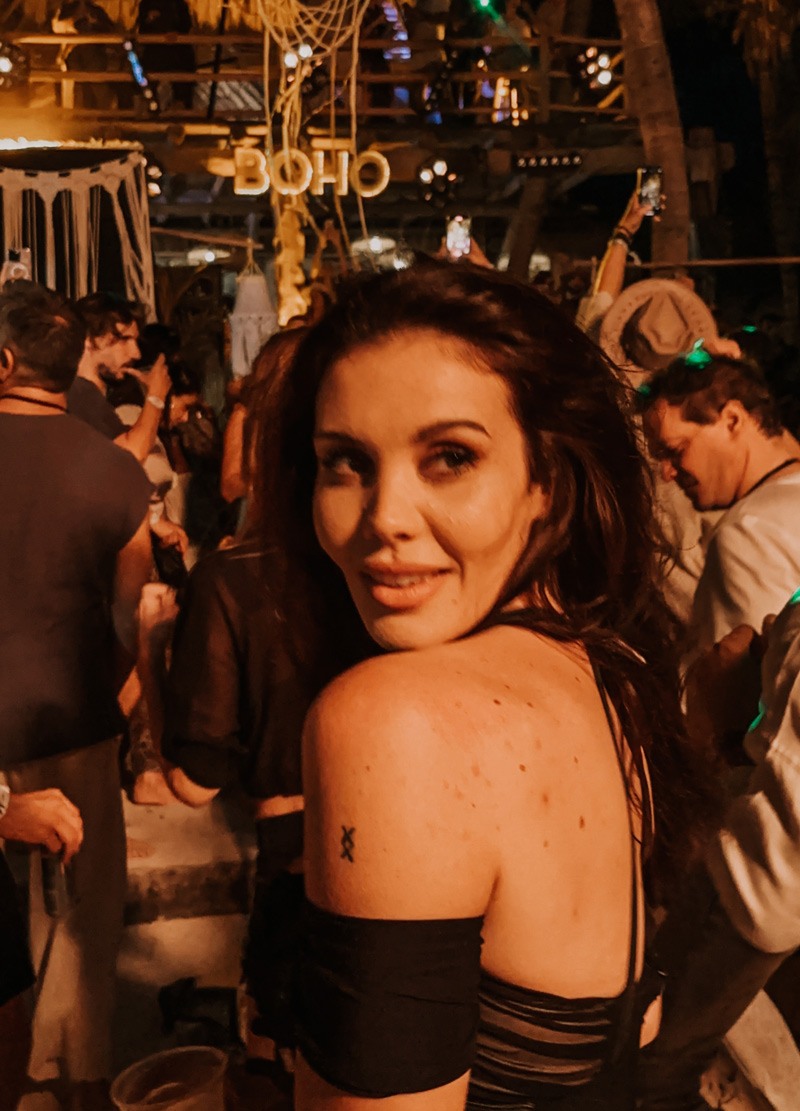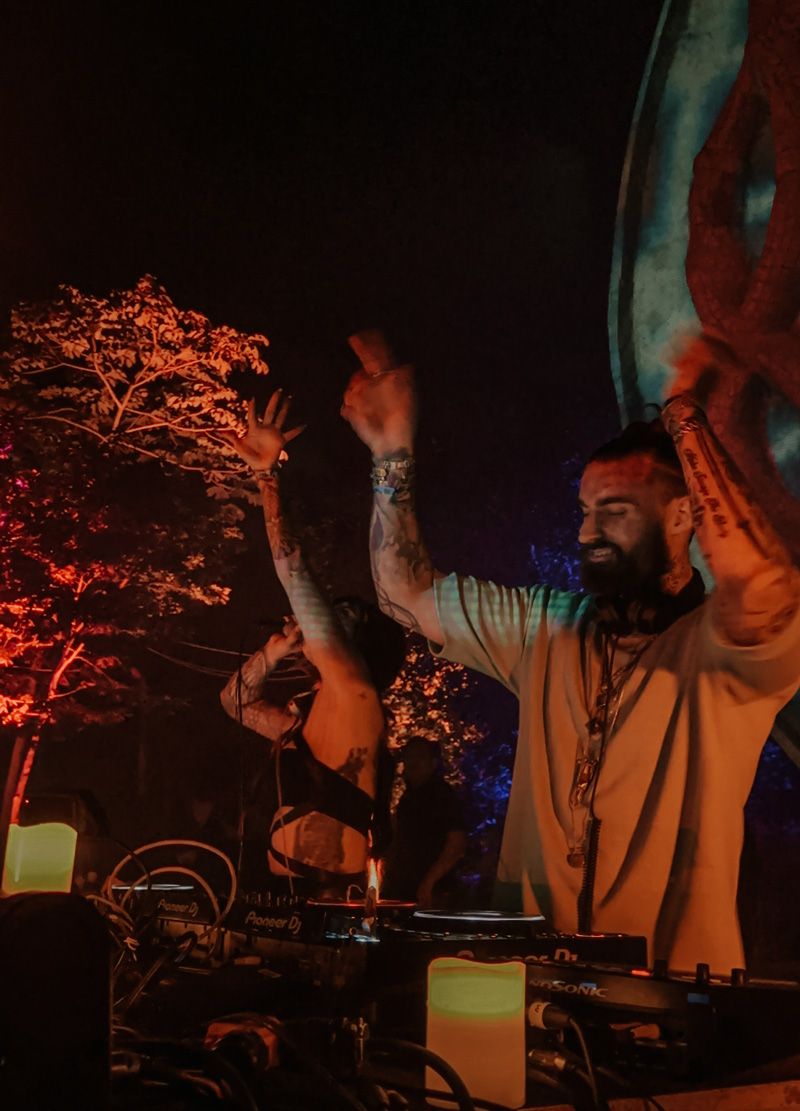 Prices at Day Zero festival Tulum:
At Day Zero you'll have different prices based on which ticket you bought. But prices of alcoholic and non beverages and food are the same for everybody. Food prices are not even that bad, of course beers, cocktails and spirits are the most expensive things on the menu. Check them out below!
Food (pizza, falafel, crepes, fruit, etc): $8 to $16 USD and more
Cocktails: $18 to $20 USD
Beer/Water:

$8 USD
TIPS: Bring your own water or drink at the beginning of the festival at the water fountain where you can refill your bottle. At the end of the night you'll not find it anymore, so if you want to save $8 USD per bottle – you better do this! 
Reviews about Day Zero Festival Tulum
Day Zero was definitely one of the best festival we've ever been. If you're ready to dance and have fun for 18 hours surrounded by deep sounds, live performances, jungle vibes, and a like minded crowd – this is the event for you. 
Best way to organize your stay? Spend 2/3 days close to the festival surrounded by cenotes, typical villages and a lot of nature. Meditate, walk, venture yourself in the jungle. You can then reach Tulum and spend another few days there between the Centro and the beach.
Check out below what other people think about Day Zero!
What people say about Day Zero Tulum
People love Day Zero – otherwise it would have never lasted so many years. Its concept is unique and you'll love it. All the magic and the mysticism mixed with the vibe of Mother Nature in Tulum jungle is really something you need to try once in your life.
Book Your Ticket Here
Where is Day Zero Festival located in Tulum?
Day Zero Festival takes place 22 km / 13 miles from Tulum town, in the direction of the jungle North East. In this same location you'll find a beautiful cenote and the typical Mexican pueblos, small villages where you'll get to know the real Mexican culture, from food to how locals live. We really recommend you to visit the surroundings – you'll not regret it! 
Day Zero festival is located in the Tulum Jungle
Full Address: Cenote Dos Ojos, 77774 Quintana Roo, Mexico
How to go to Day Zero Festival?
The location of Day Zero is secret, but the last festivals were held close to Cenote Dos Ojos in the North East of Tulum. The cenote is 30 minutes by car from Tulum, that's why below you'll find our recommendations of the best villas and cabanas closer to the festival. We don't really recommend you to go there by car and come back early in the morning because it can be dangerous. Instead – prefer booking a close cabana for a few days and move to Tulum after the festival. 
You can't reach the festival by scooter, but you could grab a colectivo (Mexican minivan) from Tulum directed to Playa del Carmen and ask the driver to stop close to the cenote. That's a cheap and safe alternative!
You could also grab a taxi but that will be more expensive – unless you are a group and you can share the price! There are also shuttles from Tulum directly to the location of the festival. We'll paste here the link as soon as they will be scheduled!
Check out our complete guide about transportation in Tulum – from local colectivos to how to avoid scams when booking a car – to move like a local!
Which Hotels are close to the Day Zero Festival?
Close to the location where Day Zero took place the last years, these are our favorite places to relax in the jungle after partying as you never did before. Check our favorite locations down below!
The Yellow Nest – 490 yards from the venue/5 min by foot – This incredible cabana in Tulum style is completely merged in the jungle. We love its decoration and vibe. Here you'll be able to chill during the day swimming in cenotes and reach the party by foot at night!
Pepem Eco Aldea Tulúm – 930 yards from the venue/10 min by foot – Almost in the same location close to Cenote Dos Ojos, you'll be able to reach Day Zero very quickly without moving your car. Enjoy the beautiful Tulum jungle!
FAQ about Day Zero Tulum
What is the minimum age to get in at Day Zero Tulum?
The minimum age to get in Day Zero is 18 years old.
Are large groups accepted at Day Zero Tulum?
Large groups are accepted at Day Zero Tulum, moreover it will be even better to share a table with a big group of friends!
Are kids allowed in Day Zero Tulum?
No, kids are not allowed in Day Zero Festival.
At what time Day Zero Tulum starts?
Day Zero Tulum start at 4:00 PM.
At what time open Day Zero restaurant?
Day Zero food trucks are open the whole time of the event.
Is it possible to make a reservation at Day Zero Tulum?
You can for sure book a table at Zamna festival events, but we recommend you to do it with our internal contact in order to get the best spot and value for money! Plus: it's free – contact her here.
How to make a reservation at Day Zero Tulum?
You can make a reservation on the official website of Day Zero, or book a table with our friend Virginia for FREE concierge service! Contact her here.
What kind of music is being played at Day Zero Festival?
Techno and house musics are the queens at Day Zero Festival! As well as with jungle and mystic vibe music.
Does Day Zero accept credit cars?
No, Day Zero is cashless. You'll have to charge your bracelet there to be able to pay food or items at the festival stands.
Does Day Zero accept cash?
Day Zero is completely cashless. You'll have to charge your bracelet there to be able to pay food or items at the festival.
Are tips included in the service price at Day Zero Festival Tulum?
You should always double check your bill and see if there is the voice propina (tip in Spanish).
Is there a minimum spend at Day Zero Tulum?
No, there is not a minimum spend at Day Zero Tulum.
What is the dress code at Day Zero Tulum?
Give the best of yourself with tribal clothes, hats, feathers, face jewels and everything that makes you feel in line with mother nature and the vibe Tulum emanates.
Top Events to Make Your Trip Unforgettable
DOMINIK TULUM @MIA TULUM
When: September 9, 2023 7:00 PM
Where: Mia Restaurant & Beach Club, Tulum
🌴 Join Us for An Unforgettable Night at DOMINIK - TULUM at Mia Tulum! 🌴
Friends, clear your schedules and get ready for a magical experience at Mia Tulum! This stunning location will host DOMINIK - TULUM on Saturday, September 9th, from 7 pm to 1 am. This isn't just another event; it's a fusion of nature, culture, and sound featuring an incredible line-up with GIORGIO STEFANO, AUDICTIVE, and MAURO TORRETA. At DOMINIK, you'll find the perfect blend of Tulum's lush jungles and pulsating underground beats, creating an environment where genuine connections blossom.
🎟️ Secure your tickets now:
Early Bird: $575 MXN ($38 USD), includes a welcome drink 🍹 (Limited Availability)
Tier 1: $805 MXN ($52 USD), includes a welcome drink 🍹 (Limited Availability)
Final Tier: $1150 MXN ($75 USD), includes a welcome drink 🍹 (Limited Availability)
Dinner + Party: $1380 MXN ($90 USD) 🍽️🎉 (Limited Availability)
See you there for a night you won't forget! 🎶✨
Ready to join us? Get your ticket now! Early bird tickets are already selling out, secure them at 632 pesos (only 15 tickets available).
Hurry – spots are filling up fast! 🙀 We can't wait to see you there!
Top Parties and Club Events
17th September - ANCESTRAL SOUL @BONBONNIERE TULUM
22nd September - TONY ROMERA @BONBONNIERE TULUM
29nd September - TIM BARESKO @BONBONNIERE TULUM
4th November - HOT SINCE 82 @BONBONNIERE TULUM
13th March - LOCUS Tulum 2024