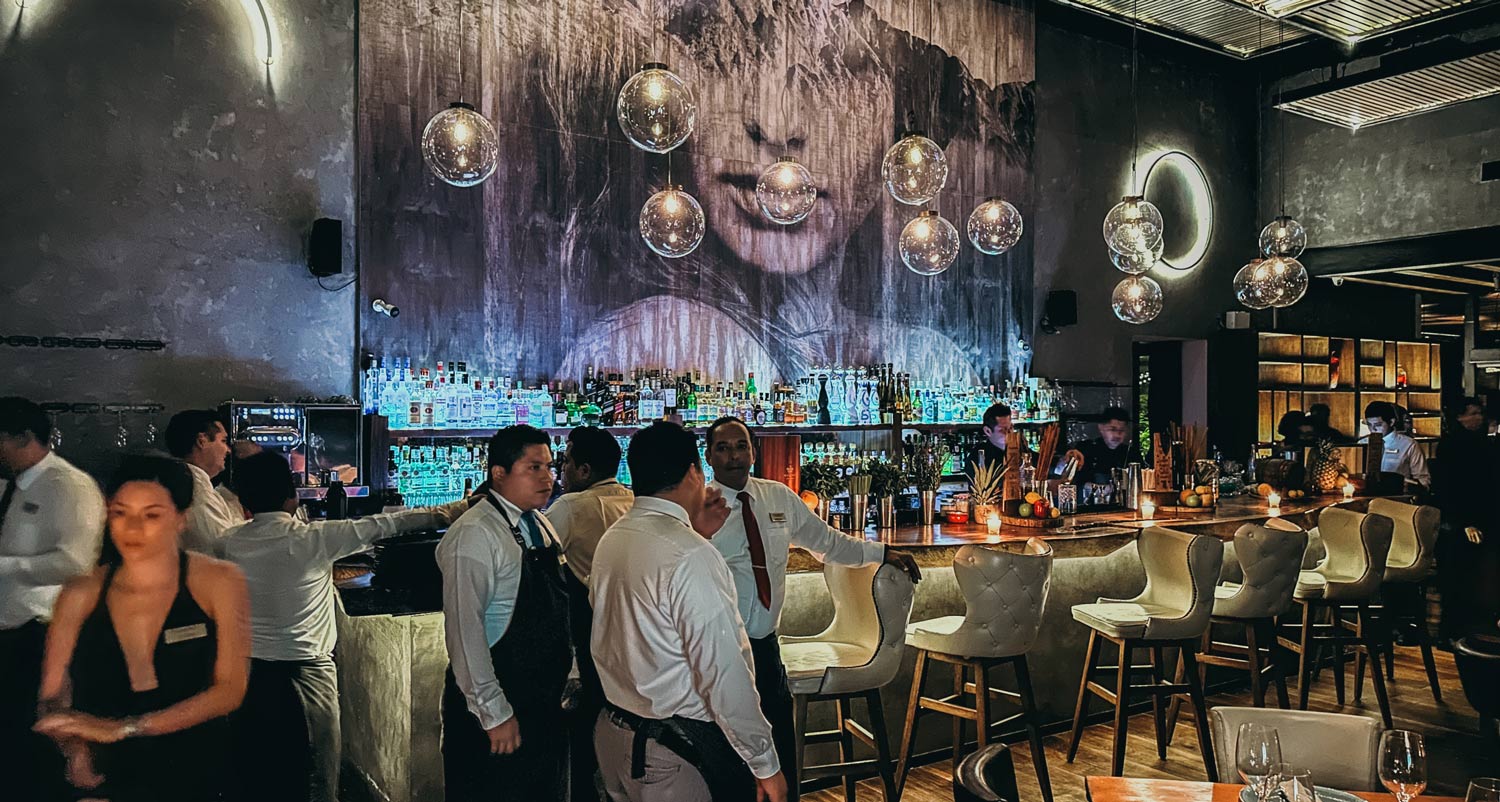 The Ultimate Guide to Funky Geisha Tulum: A Unique Asian Dining Experience
Are you looking for a unique dining experience with a mix of Asian flavors and live entertainment? Then come to Funky Geisha Tulum, a restaurant and bar with delicious food, great beer, unforgettable drum shows, and live DJ sessions!
Situated in Tulum, a magical destination in the East of the Yucatan Peninsula and by the Riviera Maya coast, Mexico. The city, once home to the ancient Mayan civilization, boasts beautiful white sand beaches and lush jungles that are perfect for exploring. But if you're looking for something more unique and exciting, then Funky Geisha Tulum is where you want to be! This restaurant and bar combine Asian flavors with live entertainment, such as drum shows and DJ sets – all while providing stunning views of Tulum's beachfront scenery. Come experience the Funky Geisha magic here in Tulum!
Learn more about the experience below, and then try it out today – you won't regret it!
What is Funky Geisha, and what can you expect?
Funky Geisha Tulum is not only a restaurant that serves mouth-watering Asian cuisine but an experience that transports you to a mystical and bohemian world. Located in Cancun, Tulum, and Cabo, all of their unique atmosphere, design, and live entertainment make it stand out from other restaurants! The atmosphere of Funky Geisha Tulum is relaxed and vibrant, with outdoor spaces adorned with lanterns, candles, and bamboo. The combination of warm colors and natural elements gives it a laid-back vibe that invites you to stay awhile. The restaurant's design is also worth mentioning – it blends traditional Asian elements with a modern twist, creating a unique and sophisticated ambiance.
At Funky Geisha, you can enjoy the best Thai, Chinese, and Japanese cuisine, expertly prepared by their skilled kitchen team. The menu includes a vast array of dishes that cater to all palates, from vegetarian options like Pad Thai with tofu to seafood dishes like Miso Glazed Salmon or the various sushi dishes. Not only can you enjoy more than just delicious Asian food, but they also have a great selection of drinks to choose from. Whether you're looking for beer, cocktails, mixology, Japanese whisky, or gin, the bar at Funky Geisha has something for everyone! They offer an extensive list of craft beers and local brews, as well as signature cocktails made with fresh ingredients. For those who prefer spirits, there is a wide range of Japanese whiskies and gins to choose from. With such an impressive selection of drinks on offer, Funky Geisha Tulum is sure to satisfy your thirst!
But what sets Funky Geisha Tulum apart is its live entertainment. The Taiko Drum Show is a must-see experience, combining dance, music, and a little bit of magic. The show takes place every night, and it is a truly mesmerizing experience that will leave you wanting more. If you are more into electronic music, then the Live DJ sessions are perfect for you. They play a wide range of music genres, from deep house to techno, and create an energetic and fun atmosphere. Thus, Funky Geisha Tulum is not just a restaurant but a whole experience that you should take advantage of. From the delicious Asian cuisine to the unique atmosphere and live entertainment, you are guaranteed a fantastic night out! So, come and enjoy the vibrant nights with a cold beer, some sushi, and the unforgettable sounds of the Taiko Drum Show or the Live DJ sessions!
Parties and events in Funky Geisha
Funky Geisha Tulum is the perfect place for a night out with friends, family, or even solo. This unique restaurant and bar offer an unforgettable experience with live entertainment, such as their Taiko Drum Show and Live DJ Sessions. Not only can you enjoy delicious Asian cuisine, but you can also dance the night away to fantastic music! Check out the photos!
TIPS: To guarantee sitting at the restaurant's best spot, you must meet Virginia. Our amazing ally, friend, and fantastic concierge will take your dining experience to a new level. She has been in Tulum for the past 15 years and knows how to spice up your night with her insider knowledge and knowing Tulum's hidden gems of the hottest restaurants around! Got a big group of 10 or more? No sweat! Virginia has your back, and she will personally organize with the restaurants to prepare you for a special night and an unforgettable group outing. So, why wait? Come and take her hand to make your Tulum nightlife a long-lasting memory – all for FREE!
Get In Touch With Virginia
Funky Geisha Tulum is a must-see spectacle that combines traditional Japanese drumming with modern beats and energetic dancing. The show takes place every night in the outdoor space of the restaurant, where guests are invited to witness this mesmerizing performance up close. During these shows, professional taiko drummers bring together sounds from around Asia and create powerful rhythms that will leave you wanting more!
Get On The Guest List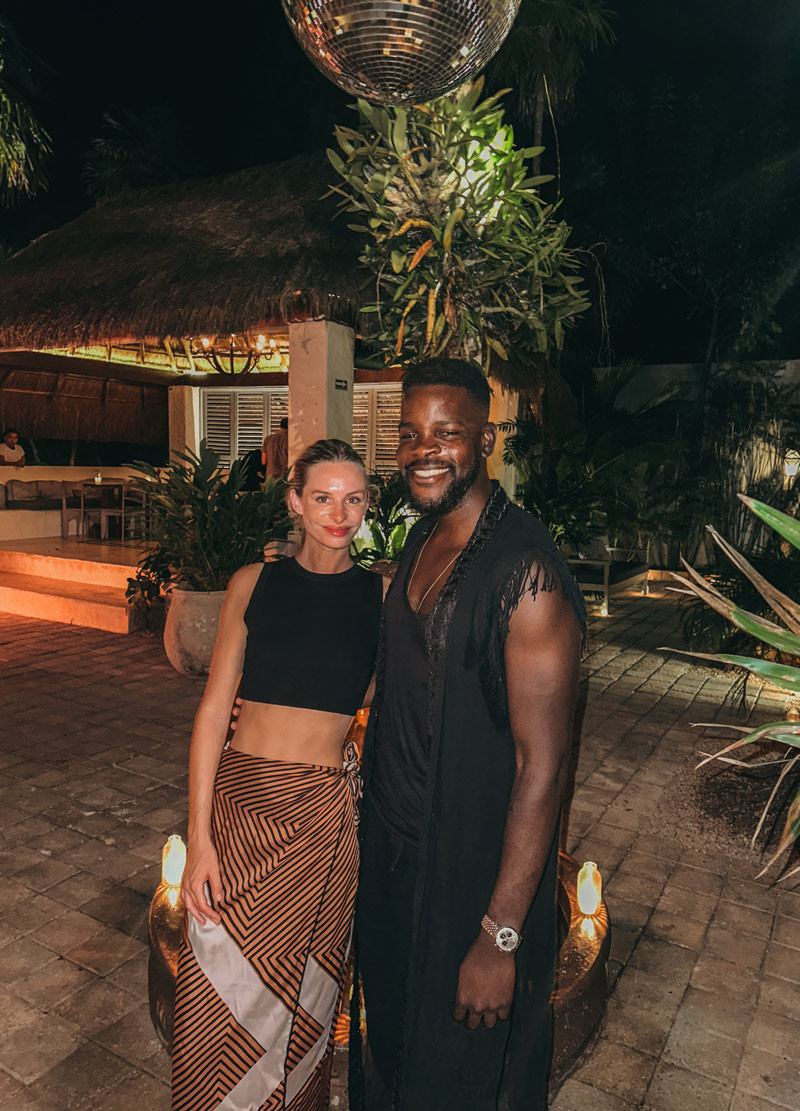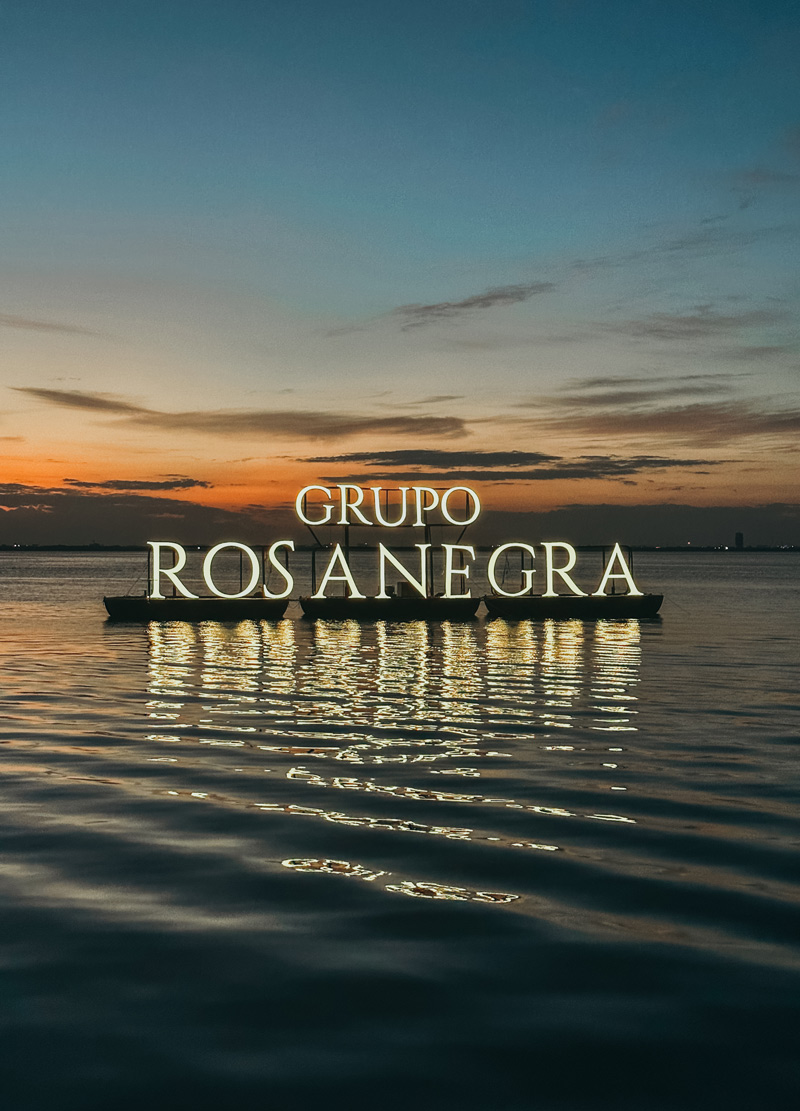 Aside from the taiko drum show, they also host regular Live DJ Sessions on most nights of the week. These sessions feature some resident and guest DJs playing all kinds of electronic music genres like deep house and techno. It's sure to be a great time no matter what your taste in music is/ so come on down to Funky Geisha Tulum for a lively night!
Get On The Guest List
In addition to its outstanding food and entertainment offerings, Funky Geisha Tulum provides impeccable service for private events. Their team of professionals is dedicated to ensuring that every detail is executed flawlessly, from the planning stages to the actual event. They take the time to discuss your vision for the event and work closely with you to create a menu that meets your taste preferences and any dietary requirements. Moreover, the restaurant can accommodate a variety of private events, including birthdays, corporate events, weddings, and more. The staff is attentive and courteous, ensuring that all guests have a comfortable and enjoyable experience. Whether you are planning an intimate gathering or a larger event, Funky Geisha Tulum's exceptional service will make it a memorable occasion.
Organize Your Private Event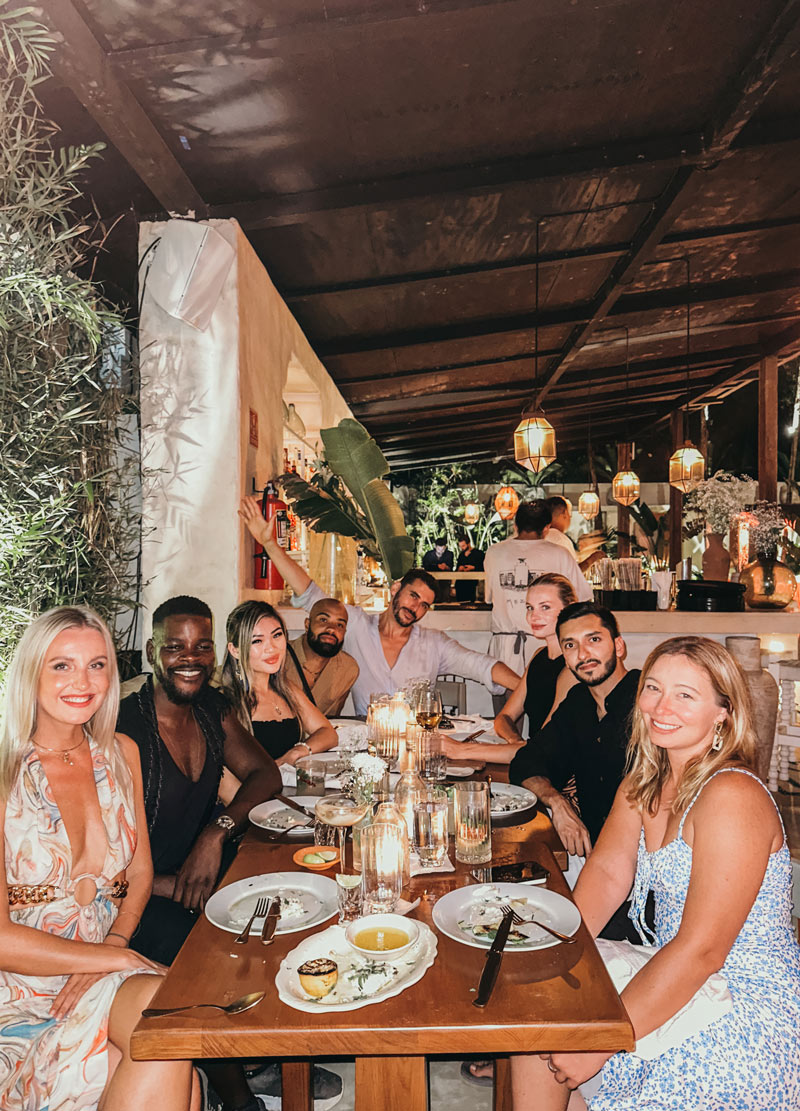 NYE Celebration:

Get ready for an electrifying New Year's celebration that promises to be a one-of-a-kind experience! This event is designed to wow and delight every single guest with its array of spectacular offerings. From a special mouth-watering dining menu to awe-inspiring entertainment, you'll be fully immersed in an authentic Asian celebration that will leave you breathless! Take advantage of the chance to be a part of this unforgettable experience as you countdown the final seconds of the year in style!
Funky Geisha Amenities & Services
Now that you learned more about this spectacular site check out the list of amenities and services below!
List of amenities:
Private rooms and decks for events in Tulum

Candle lit tables

Various dining table styles

Lounge Bar
List of services:
Valet parking with private parking

High Chair for children

Special menu for children

Regular and group vegan menu

Restaurant with DJ in Tulum

Special packages to celebrate birthdays

Special attention to wedding planners for rehearsal dinners or weddings

Special attention to anniversaries and romantic dinners
Is Funky Geisha expensive?
So, our review of dining at Funky Geisha Tulum is more than just a meal, it's a whole experience. With their exceptional service, impeccable attention to detail, and mouth-watering dishes, every guest is sure to leave satisfied. But what sets them apart is their live entertainment offerings. From taiko drum shows to resident and guest DJs playing electronic music genres, the entertainment at Funky Geisha is top-notch. They truly know how to throw a party, and the ambiance is always lively and energetic.
So, while the price is on par with other restaurants in the Hotel zone, the combination of delicious food, outstanding service, and thrilling entertainment make it well worth the cost.
Booking Tips & Best deals
Would you like a hassle-free way to organize a memorable event at a restaurant? Then search no more! Meet Virginia – your perfect event planner. With Virginia, you can enjoy a stress-free dining experience and the best part? It's entirely free of charge! Virginia is not just great at her job; she has successfully managed our past events, making sure every detail is taken care of, from booking the perfect table to securing the best spot in the venue. So, why worry yourself when you can relax and let Virginia handle everything, which is really helpful during the high season in January and December. Get in contact with her today and experience the ultimate dining experience without any stress!
Secure Your Table Now
Sample prices at Funky Geisha Tulum:
Here is the list of sample prices you will see at the restaurant and bar to plan your budget (note: their prices are all in Mexican pesos).
The price range for meals: 12 – 110 USD / 220 – 2,000 pesos
The price range for bottled wines: 82 USD / 1,500 + pesos
The price range for a beer (330 ml): 7 – 10 USD / 125 – 175 pesos
The average price of cocktails and mocktails: 21 USD / 385 pesos
The average price for gin and tonic mixology: 28 USD / 500 pesos
Prices at Funky Geisha Restaurant:
The menu designed by Osamu Deai, originally from Japan, reflects the influence of these formative experiences and showcases the culinary traditions he grew up with, creating dishes that pay homage to his roots while also pushing boundaries with modern twists. Find out his most favorable dishes! 
Vegan Eggplant Mapo Tofu (sauteed eggplant): 15 USD / 280 pesos
Vegan Mushroom Curry (Asian mushroom and Japanese curry): 22 USD / 390 pesos
Pad Thai Wok (tofu/chicken/beef/shrimp/mixed): 22 – 38 USD / 390 – 690 pesos
Ora King Salmon Sushi Bowl: 29 USD / 530 pesos
Chef's specialty, Lobster curry with rice kaffir (Caribbean lobster): 116 USD / 2,100 pesos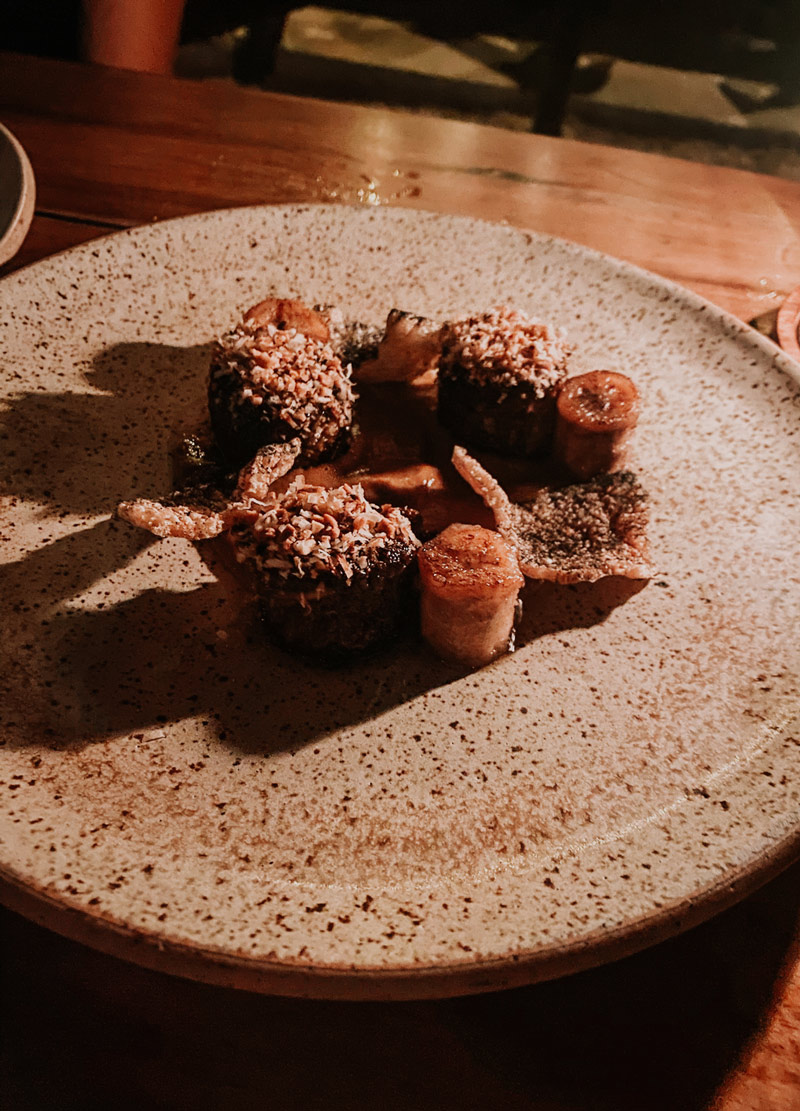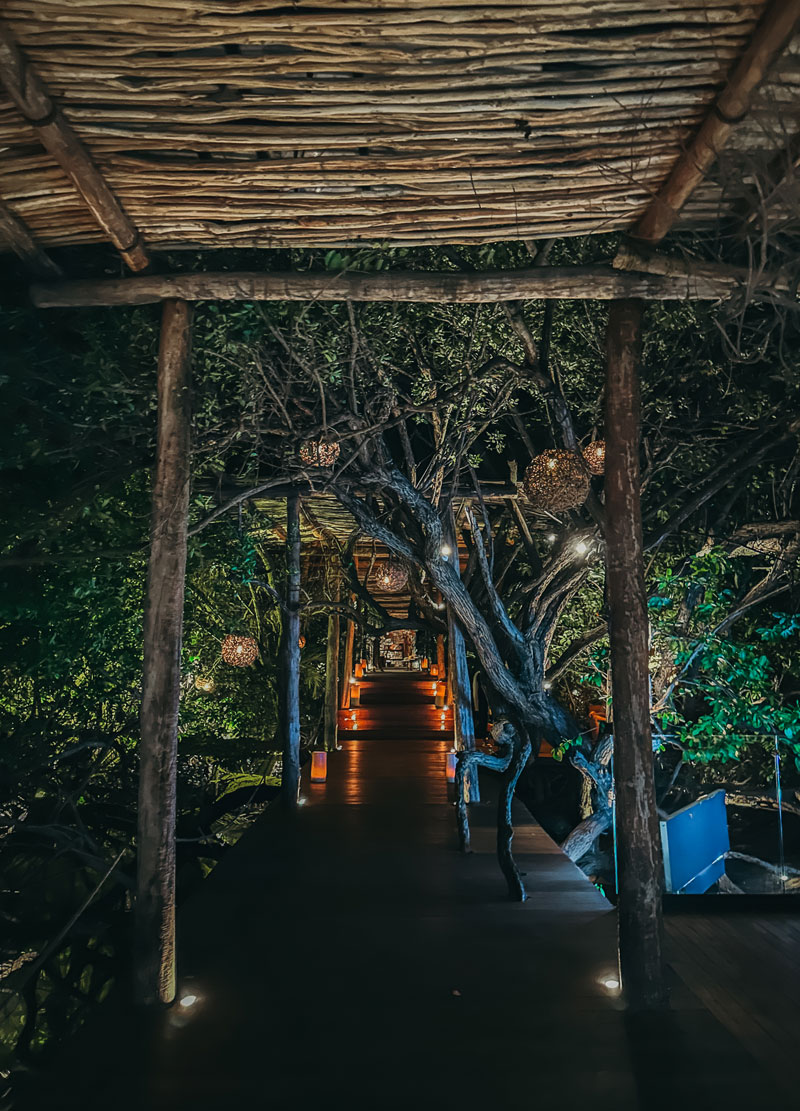 Prices at Funky Geisha Bar:
Aside from the food, visit the Bar lounge, where you can enjoy some of the best signature cocktails, mixology, beer, and gin in Tulum! It is where they use herbalism and plants as a source of inspiration and healing to create drinks that purify, repair, and revitalize.
Funky Signature Cocktail (Captain Morgan Rum, rose tincture Campari, lemon juice): 21 USD / 385 pesos
Montejo Beer (355ml): 8 USD / 140 pesos
Mediterranean gin (Tanqueray Ten, orange marmalade, passion fruit): 28 USD / 500 pesos
Sawano Tsuru Minume 720 ml Sake bottle (Hyogo Japan): 332 USD / 6,015 pesos
Non-alcoholic signature cocktails: 14 USD / 260 pesos
Tips: Virginia's concierge service is the perfect way to ensure you get the most out of your visit at these venues by providing free assistance and helping you book tables, tickets, and special events in advance. Super easy and stress-free – get in touch with her today
Secure Your Table Here
Reviews of Funky Geisha Tulum
Are you still on the hunt for more reasons to go? Well then, get ready for some thrilling news – check out the reviews below! They'll have you itching to experience it all firsthand!
During our recent visit to Funky Geisha Tulum, we were blown away by the incredible dining experience we had. The food, handcrafted by Chef Osamu Deai, was exceptional – each dish was a work of art and a true representation of traditional Asian cuisine with a modern twist. But what truly set our experience apart was the live entertainment. From the captivating taiko drum shows to the electrifying DJ sets, the entertainment was the perfect complement to the fantastic food and exceptional service. Our group fell in love with everything and gave their own review online. So, we cannot recommend Funky Geisha Tulum enough!
Tip: If you want something with a lively atmosphere and enjoy parties, we recommend visiting during the peak seasons in December and January.
What people say about Funky Geisha Tulum
Funky Geisha Tulum has received the highest accolades in the travel and restaurant industry, like TripAdvisor: Traveler's Choice and OpenTable: Diners' Choice awards. The restaurant offers an unforgettable dining experience, showcasing exceptional food and live entertainment. Customers rave about Chef Osamu Deai's authentic Asian cuisine with a modern twist, while the knowledgeable staff, led by Virginia, provides excellent service. The eclectic cocktail bar and refreshing non-alcoholic mocktails are also must-tries.
Rating on TripAdvisor: ⭐⭐⭐⭐⭐ 5 on average, with 1,334 reviews at April 2023

Rating on Google:

⭐⭐⭐⭐

4.2 on average, with 371 reviews

at April 2023

Rating on OpenTable:

⭐⭐⭐⭐

4.4 on average, with 302 reviews

at April 2023
Secure Your Table Here
Where is Funky Geisha located in Tulum?
The venue is located at Boca Paila Road, km 7.8, Tulum's Hotel Zone. If you are new to Tulum, the Hotel Zone is basically a luxurious area where all the luxurious hotels, restaurants, and private beaches nestle. To get here, it will take about 25 minutes from Tulum Downtown City, half an hour from Playa del Carmen, and around two hours from Cancun.
Funky Geisha is located in the Tulum Hotel Zone Neighborhood
Km 7.8, Carr. Tulum-Boca Paila, Tulum Beach, Zona Hotelera, 77780 Tulum, Q.R.
How to get to Funky Geisha?
No matter where you are in Tulum, reaching Funky Geisha is a breeze! The restaurant is 20 minutes away and located by the beach, south of the city center, which can be accessed by car, motorcycle, ATV, and Taxi. If you're up for some adventure, you can rent a bicycle or scooter and enjoy the journey to the restaurant at your own pace. Upon arriving, you'll discover that parking is available opposite the restaurant, free of charge for guests. During peak hours, valet service is also available, although tipping the valet may be necessary.
Which hotels are close to Funky Geisha?
Because of its strategic location in the hotel zone, you can find many famous and luxurious hotels in the Tulum area, falling under the category of high-end accommodations. Such categories of hotels include Kanan Tulum, Ahau Tulum, Azucar Hotel, and more. So, check out these exquisite hotels below that are just a walking distance away!
Tips: The restaurant is also located at the best attractions, such as the "Ven a la Luz" sculpture and the Jungle gym. Remember to pay a visit too!
FAQ about Funky Geisha Tulum
What is the minimum age to get into Funky Geisha?
There is no minimum age restriction in Funky Geisha. All guests are welcome, and the restaurant is family-friendly.
Are large groups accepted at Funky Geisha?
Yes, large groups are accepted at Funky Geisha. There are a variety of tables that can seat up to 10 people.
Are kids allowed in Funky Geisha?
Yes, Kids under the age of 18 are allowed in Funky Geisha.
At what time does Funky Geisha open?
Funky Geisha opens at 5:00 pm every day.
At what time does Funky Geisha close?
Funky Geisha Tulum closes at 12:00 am every day.
Is it possible to make a reservation at Funky Geisha?
Yes, it is possible. You can reserve a table at Funky Geisha, and to simplify the process, we suggest reaching out to Virginia. She'll handle all the arrangements, including securing optimal seating and ensuring that you catch all the live performances you desire. You can contact her here.
Is Funky Geisha a good place to party?
Absolutely, Funky Geisha is an excellent venue to have a good time. The restaurant falls into more of a luxurious supper dining category. Although it may not appear to be a traditional nightclub, the energetic atmosphere is ideal for a night of festivity, especially in December and January! Be sure to contact Virginia to know the best times to party.
What kind of music is played at Funky Geisha?
They play a variety of music genres, ranging from deep house to techno, resulting in a vibrant and enjoyable environment.
Does Funky Geisha have a Pool?
Unfortunately, Funky Geisha does not have a swimming pool.
Does Funky Geisha accept credit cards?
Yes, they accept credit and debit cards, such as Visa, MasterCard, and AMEX.
Does Funky Geisha accept cash?
Yes, they also accept cash in Mexican pesos.
Are tips included in the service price at Funky Geisha?
The tips are not included in the service, and it is not mandatory.
Is it possible to organize a wedding at Funky Geisha?
It is not possible to organize a wedding at the site, but it is a great place for celebration.
What is the dress code at Funky Geisha?
The dress code at Funky Geisha is smart casual. This means you are not allowed to wear shorts, no tank tops, no sports caps, and no flu flops. Although they are not aggressively strict with it, it is recommended to dress appropriately.
When is the best time to go to Funky Geisha?
The best time to go is during the peak seasons, from December to January. It is because there are more visitors, frequent live entertainment, and a lively atmosphere.
Who owns Funky Geisha Tulum?
Funky Geisha Tulum is owned by Grupo RosaNegra, which also owns other restaurants such as RosaNegra Day Beach Club, Taboo, Tora, and Chambao.
Great, let's feature the "MYSTICAL SUNSET /OLIVER HUNTEMANN" event at Mia Restaurant & Beach Club in Tulum on Wednesday, 29 November 2023. Here's the HTML snippet for your event: ```html
👉 WEDNESDAY, Nov 29
MYSTICAL SUNSET /OLIVER HUNTEMANN 🌅
📍
Mia Restaurant & Beach Club, Tulum
💵
Tier 1 Tickets: Mex$ 660 (incl. fees), Final Tier: Mex$ 880 (incl. fees)
📩
Contact Virginia
here
to book a table
Join us for an unforgettable evening at Mystical Sunset with Oliver Huntemann. Contact Virginia here to book your table and be part of this magical night on the beach! 🎶🔥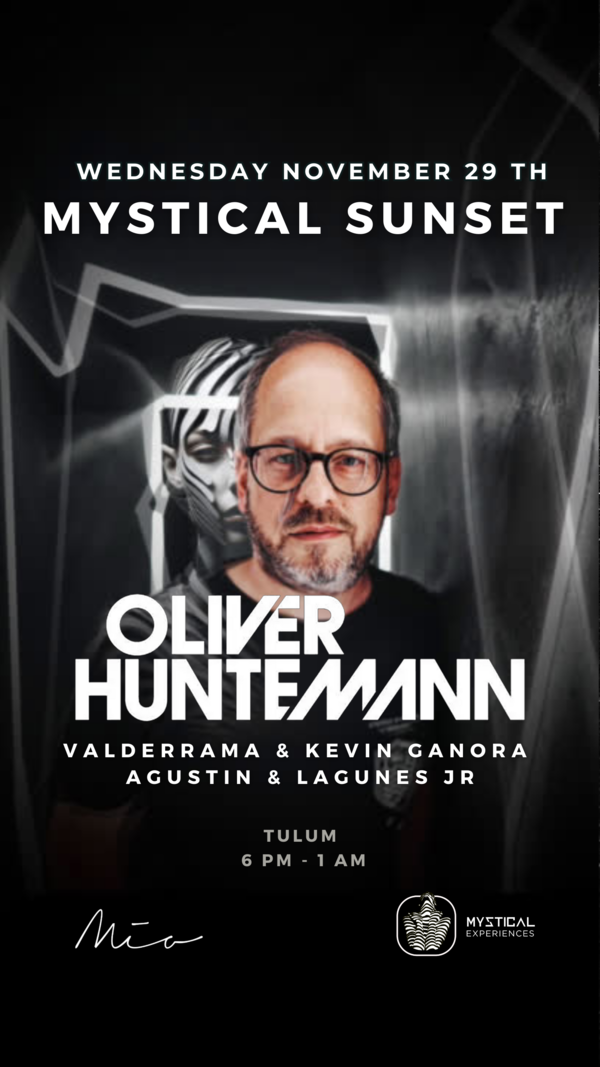 Top Parties and Club Events
23rd November - VAGALUME SESSIONS KEENE @VAGALUME
26th November - VAGALUME SUNDAZE MITA GAMI @VAGALUME
30th November - VAGALUME SESSIONS VALDOVINOS @VAGALUME
3rd December - VAGALUME SUNDAZE VALENTIN HUEDO @VAGALUME
7th December - VAGALUME SESSIONS MUSTAFA ISMAEEL @VAGALUME
30th December - PIKNIK POLO CORP & LEO LEONSKI @VAGALUME
31st December - NEW YEAR´S EVE @BAGATELLE TULUM
31st December - NYE PARTY 2024 @VAGALUME
13th March - LOCUS Tulum 2024