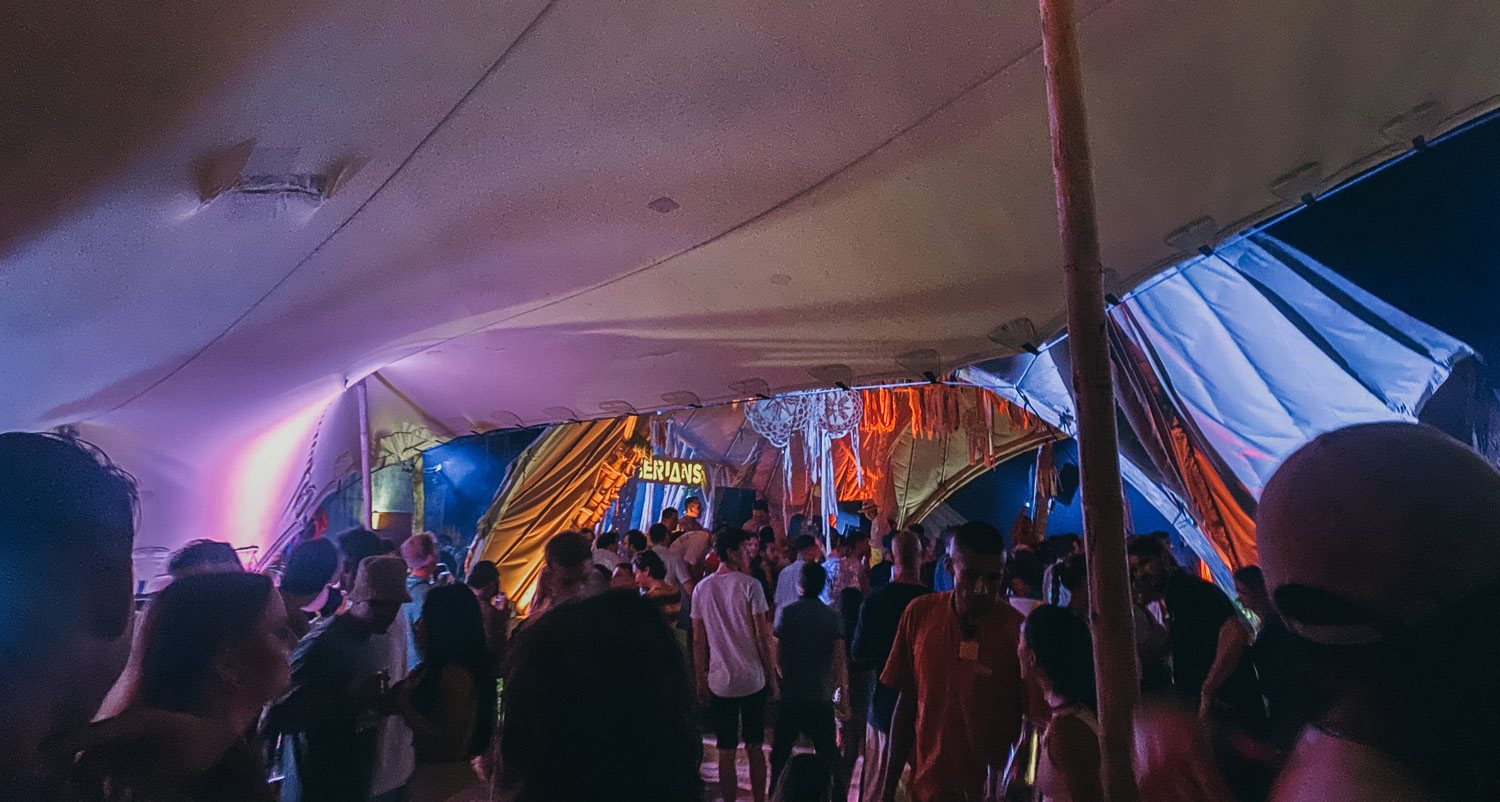 Explore 5 Best Hip Hop Party Clubs for Dancing, Music, and Fun!
Are you looking for the best hip-hop party scene in Tulum, Mexico? In this article, we'll explore the top clubs, bars, and events that play Hip Hop music so you can groove through Tulum with style! Prepare to experience the immersive rhythms while sipping the finest cold drinks!
From the various beach clubs, this Mexican destination has something for everyone. Explore the best venues that play hip-hop music and get your groove on! Immerse yourself in the fun and rhythm while enjoying delicious cocktail drinks and dining in gastronomical food. Whether you're looking for an unforgettable night out or a good time, here are our top picks for hip-hop nightlife in Tulum!
Tips: If you want to know upcoming events and get into these clubs easier, you can book Virginia's concierge service, as she can help you get the best tables and skip lines for free! She has been in Tulum for 15 years, and we owe her big time for helping us get through the clubs easily. You can contact her today!
TABOO TULUM DAY BEACH CLUB
Price range: $$$$
Area: Beach
Best for: Mediterranean restaurant, lounge experience, Resident DJs
Embracing the lifestyle of Mediterranean cuisine, Taboo enchants visitors with its artisan culinary experience and beach events in elegance. This authentic concept boasts a boho-chic ambiance where the live tunes fill the air as you sip cold drinks during the hot day.
This is a great place for people who love electronic and hip-hop music! Unlike in Cancun or Playa del Carmen, Taboo Day beach club Tulum offers a tropical beach vibe where guests can experience barefoot and lay on beach beds while listening to dynamic music.
Secure your spot at Taboo now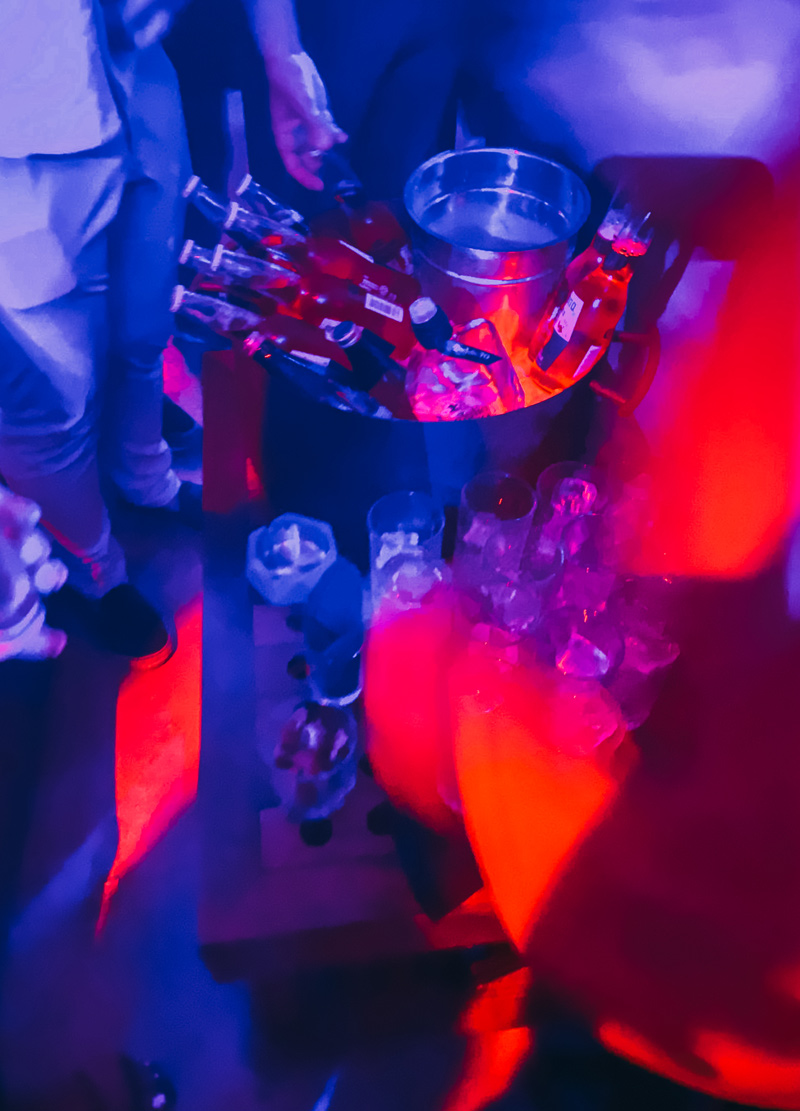 Price range: $$$$$
Area: Hotel Zone
Best for: Luxurious nightclub, vibrant atmosphere, finest drinks
A luxurious nightclub and bar that provides guests with an unmatched atmosphere. Experience a musical party blending techno and hip hop under the state-of-the-art red lighting system with VIP lounges. One of the famous hip-hop DJs is played by Mat. Joe is a Berlin-based duo whose roots is a hip-hop producer, culminating in a house style influenced by hip-hop and soul elements.
Don't miss the chance to elevate your nightlife experience with the incredible Virginia by your side! Contact her today.
Secure your spot at Bonbonniere now
ROSANEGRA RESTAURANT & BEACH CLUB
Price range: $$$$
Area: Beach
Best for: Latin-American menu, parties, lively atmosphere.
Enjoy this fascinating Latin experience, where the Mexican Caribbean's magic meets tequila bottles in an atmosphere of celebration and festivity! Rosa Negra is a space that honors the love of the Latin American lifestyle from countries like Mexico, Brazil, Peru, Argentina, and Colombia. Besides the enchanting dining experience, you can expect various DJs to perform the hottest hip-hop that made our night memorable!
Secure prime seating by contacting our friend Virginia by clicking the button below!
Secure your spot at Rosanegra now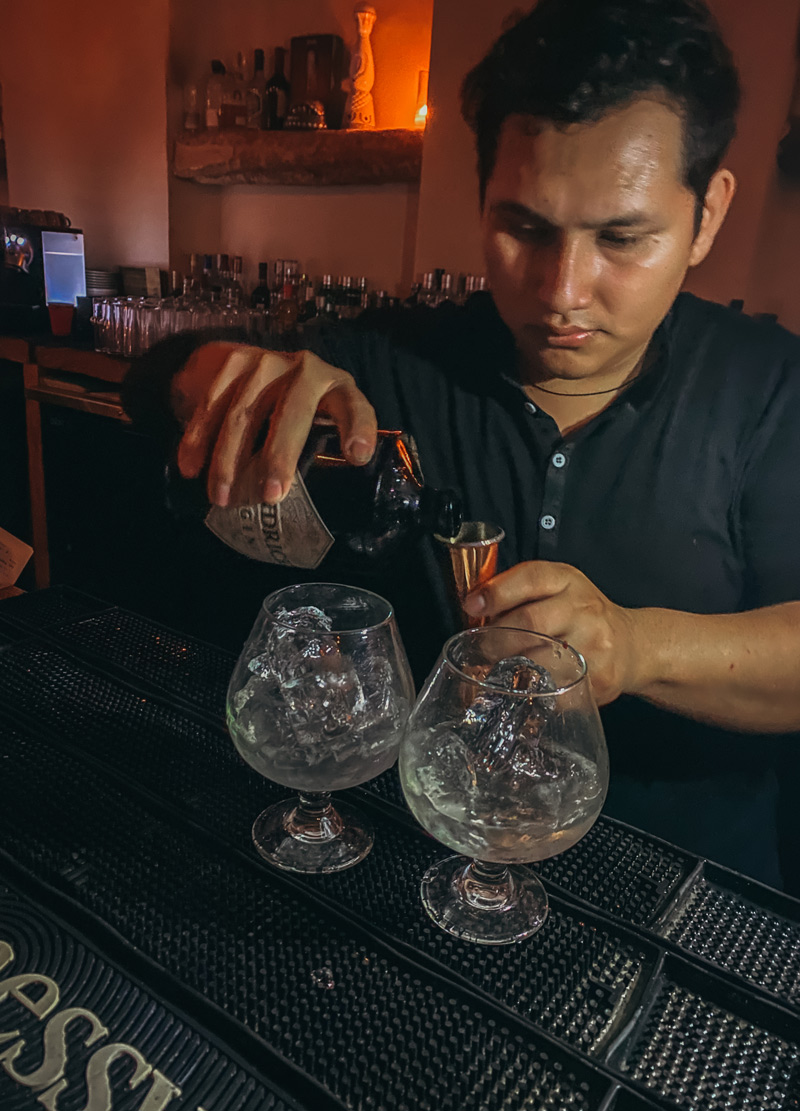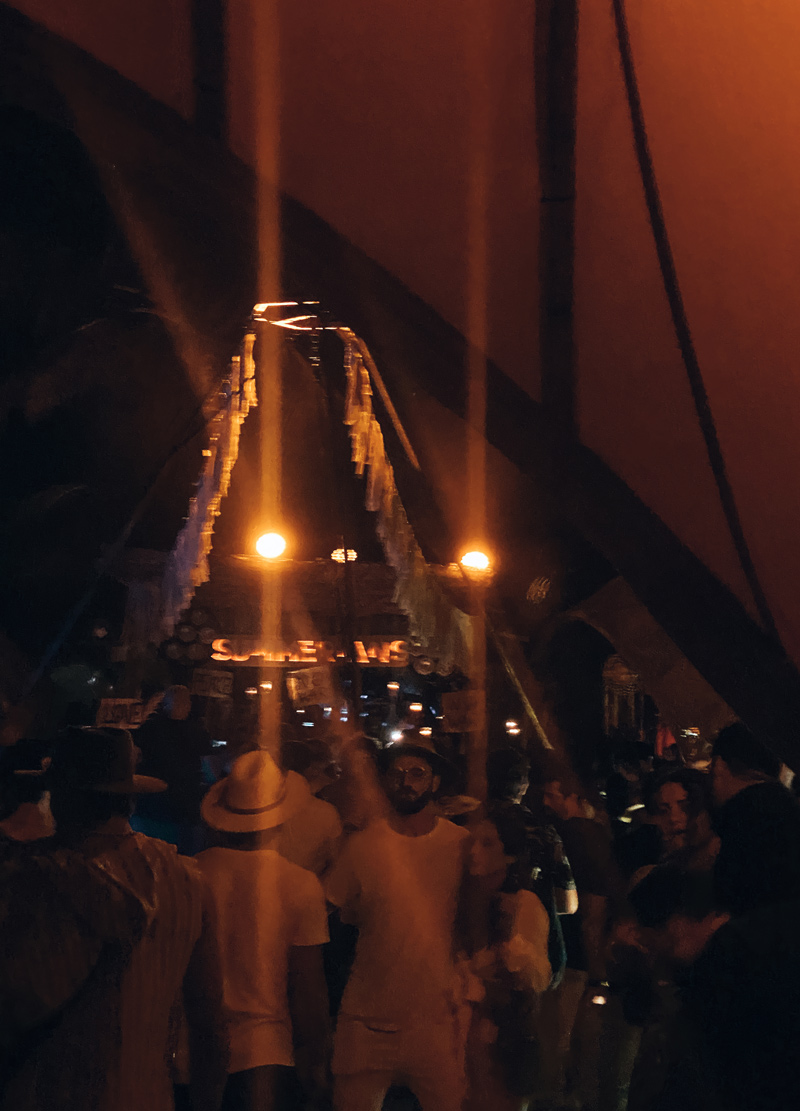 Price range: $$$$
Area: Beach
Best for: Mediterranean food and various music festivals
Vagalume Tulum is a bohemian beach club to delight all senses through various musical events, a lovely setting, and mouthwatering Mediterranean food. It is a gathering place for those who share similar tastes in music and where guests can enjoy the beachside marketplace for local designers! 
Secure your spot at Vagalume
MIA RESTAURANT & BEACH CLUB
Price range: $$$$
Area: Beach
Best for: Live music, Mexican seafood, and mixology drinks
This restaurant & beach club is known for its daily music events and lively atmosphere. It offers the finest wine bar in Tulum. Although it is famous for its electronic DJs, you can still find impressive hip-hop DJs such as The Blaze and Supernova. These are one of the few renowned guest DJs who mix the elements of electronics and hip-hop to bring you to dance all night!
Don't miss the chance to transform your Tulum nights into unforgettable adventures with the expertise of our dear friend Virginia – Contact her by clicking the button below!
Secure your spot at Mia now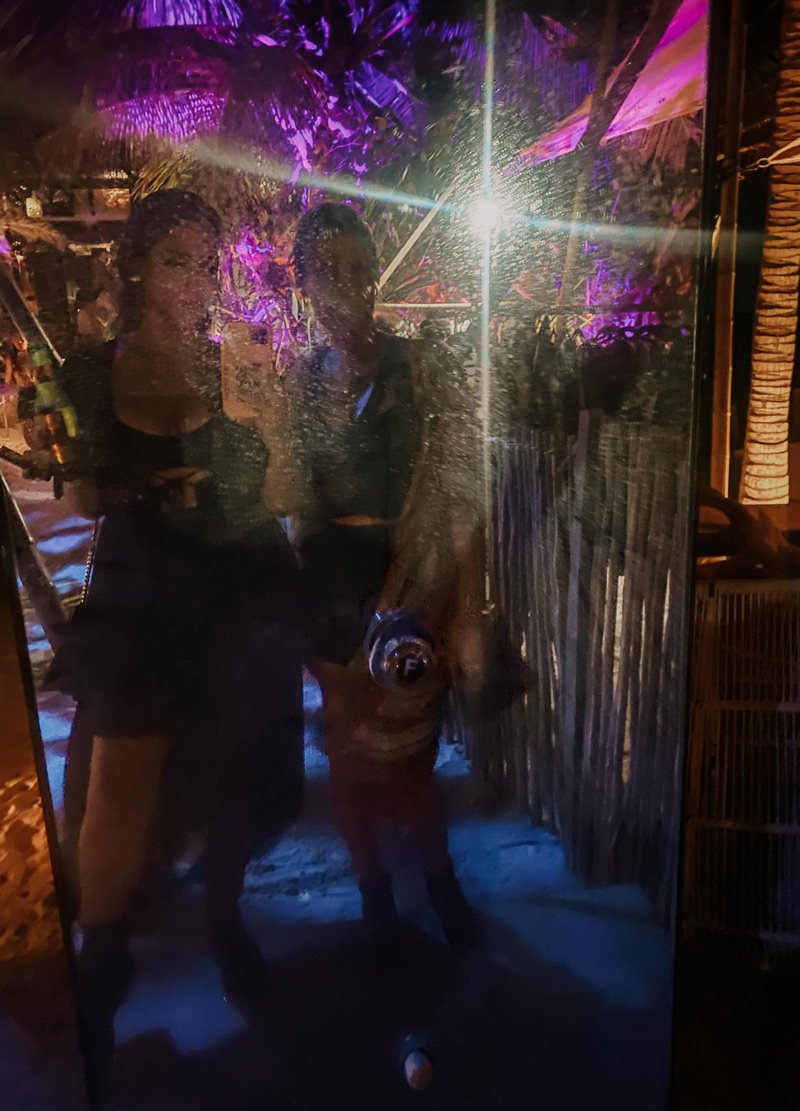 THE TOP 5 HIP HOP CLUBS IN TULUM BEACH
Most of the best events are located in the Tulum Hotel zone. This is where you will find luxurious clubs, restaurants, and bars that host live music events at night. If you want to check out the best venues at the Riviera Maya coast and Caribbean sea, here is the top list of the 5 hip hop venues on Tulum beach:
Taboo Beach Club Tulum

–

$$$$

 – Beach area

Vagalume

–

$$$$

 – Beach area

Mia Restaurant & Beach Club

–

$$$$

 – Beach area

Papaya Playa Projec

t –

$$$$

– Beach area

Bonbonnière Tulum – $$$$$ – Hotel Zone
Tips: Party events by the beach often get crowded, especially in the high seasons. We recommend contacting Virginia, as she can help you get the best tables, skip lines, and grant-free entrances! Contact her today!
THE BEST HIP-HOP CLUBS OF TULUM ON A MAP
Here is the list of venues on the map to navigate the hotel zone! Prepare to plan your hip-hop tours and get ready to party!
THINGS YOU NEED TO KNOW ABOUT HIP-HOP CLUBS
PRACTICAL TIPS AND ADVICE
Check the venue's event schedule before buying tickets to ensure the DJs will play hip-hop music.

You can ask Virginia about this as well!

Check the dress code,

as they usually require strict formal attire such as elegant tops, no shorts, and no flip flops.

Make sure you bring a valid ID

. Many of the clubs in Tulum have strict age restrictions in place. Remember to bring your ID with you at all times.

Arrive early if you want to avoid long lines

or not get turned away due to overcrowding. Most hip-hop clubs in Tulum are popular destinations, so arriving early may help guarantee entry.

Have fun but keep an eye on your belongings

to prevent theft. Although it never happens to us when we dance and party, always stay aware of your possessions!
WHAT IS THE BEST TIME TO GO TO HIP-HOP VENUES IN TULUM?
If you want a lively ambiance and atmosphere with plenty of crowds, go in the high seasons. Especially in December or January, these are the peak moments when many live events feature world-renowned DJs, acrobatic performances, and more!
FAQ about Tulum Hip Hop Clubs
What are the age requirements for hip-hop beach clubs in Tulum?
Most hip-hop beach clubs in Tulum have strict age restrictions of 18 years old. Even some venues may allow entry only to those 21 and over.
Is there a dress code for Tulum's hip-hop clubs?
Yes, most clubs require that all visitors follow their dress codes for party events. Otherwise, guests are free to wear them however please, as long as it's appropriate.
How much is the minimum consumption at Tulum's hip-hop clubs?
The minimum consumption varies between venues. Depending on the time and season, it generally costs around 100 USD // 2,000 pesos per person, where 50% of the cost goes to credit for food and drinks.
Are Tulum Hip Hop clubs kid-friendly?
Tulum's hip-hop beach clubs are not kid-friendly. All venues have strict age restrictions of at least 18 or 21 years old.
What type of atmosphere can I expect from Tulum's Hip Hop Clubs?
At Tulum's Hip Hop Beach Clubs, you can expect a lively atmosphere with great music, dancing, drinks, and food! But overall, you will experience the energetic vibe of DJs spinning all day and night!
Top Events to Make Your Trip Unforgettable
DOMINIK TULUM @MIA TULUM
When: September 9, 2023 7:00 PM
Where: Mia Restaurant & Beach Club, Tulum
🌴 Join Us for An Unforgettable Night at DOMINIK - TULUM at Mia Tulum! 🌴
Friends, clear your schedules and get ready for a magical experience at Mia Tulum! This stunning location will host DOMINIK - TULUM on Saturday, September 9th, from 7 pm to 1 am. This isn't just another event; it's a fusion of nature, culture, and sound featuring an incredible line-up with GIORGIO STEFANO, AUDICTIVE, and MAURO TORRETA. At DOMINIK, you'll find the perfect blend of Tulum's lush jungles and pulsating underground beats, creating an environment where genuine connections blossom.
🎟️ Secure your tickets now:
Early Bird: $575 MXN ($38 USD), includes a welcome drink 🍹 (Limited Availability)
Tier 1: $805 MXN ($52 USD), includes a welcome drink 🍹 (Limited Availability)
Final Tier: $1150 MXN ($75 USD), includes a welcome drink 🍹 (Limited Availability)
Dinner + Party: $1380 MXN ($90 USD) 🍽️🎉 (Limited Availability)
See you there for a night you won't forget! 🎶✨
Ready to join us? Get your ticket now! Early bird tickets are already selling out, secure them at 632 pesos (only 15 tickets available).
Hurry – spots are filling up fast! 🙀 We can't wait to see you there!
Top Parties and Club Events
17th September - ANCESTRAL SOUL @BONBONNIERE TULUM
22nd September - TONY ROMERA @BONBONNIERE TULUM
29nd September - TIM BARESKO @BONBONNIERE TULUM
4th November - HOT SINCE 82 @BONBONNIERE TULUM
13th March - LOCUS Tulum 2024