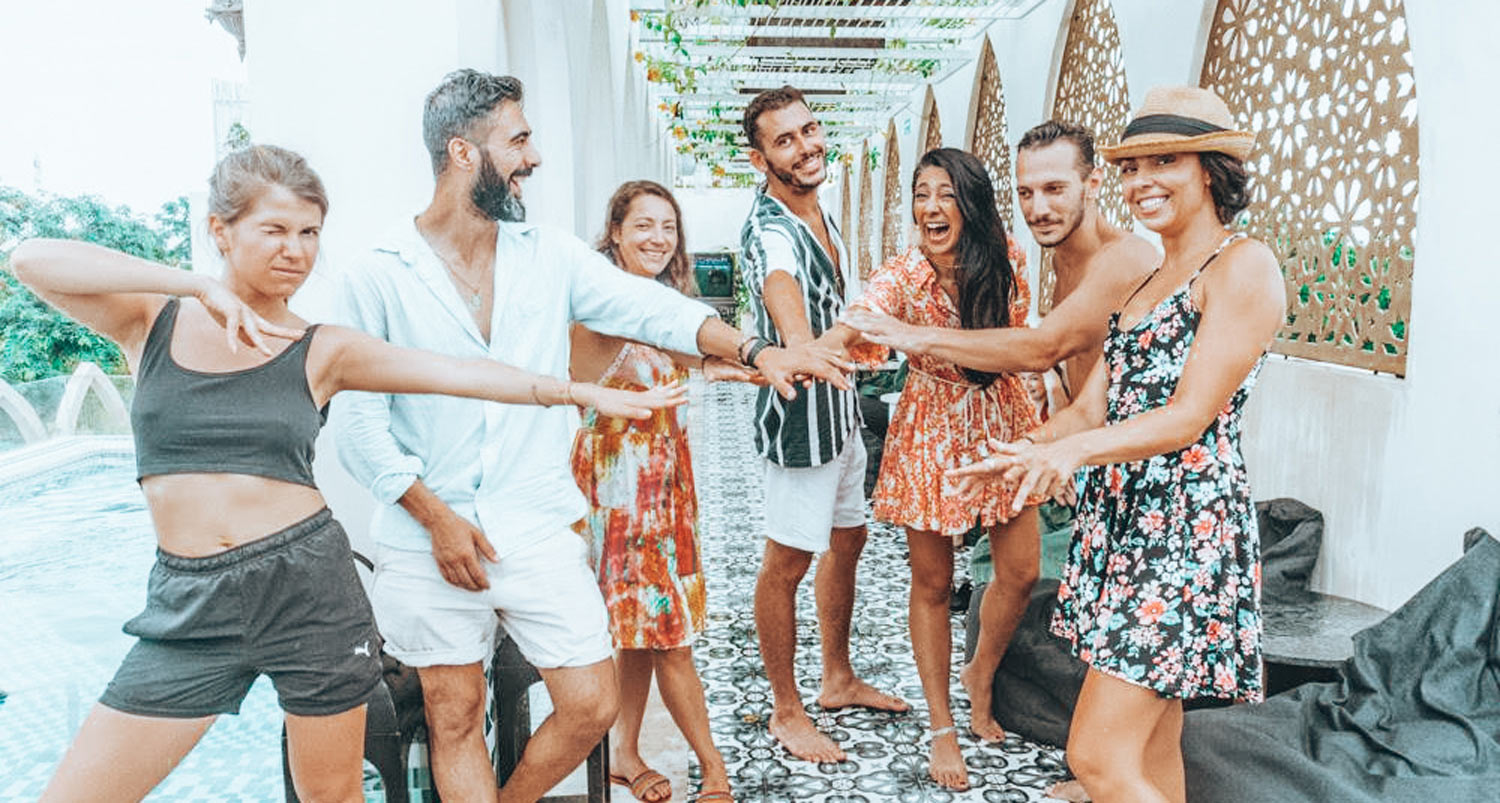 Unlock Tulum's Hidden Rooftops: Our Top Picks In Tulum Centro And Beach
Don't you just love to be up above the ground, seeing the panoramic tree-top view and taking in the fresh cold air while delighting all of your senses in the luxury that Tulum, Mexico, offers? Well, you should travel to the open-air rooftops across Tulum, from the busy downtown centre up to the tranquil beach of the Caribbean. Discover authentic rooftop venues with their own private restaurant, bar, swimming pool, and lounge area, designed to pamper your stay all day long!
Besides the Mayan nature of Mexico, iconic beach party events, and eccentric nightlife in Tulum, the rooftop experience is something else! The rooftops in Tulum offer various outdoor and unique activities that many patrons keep returning for. The main highlights of these venues are their gastronomy experience, peaceful atmosphere to relax and host amazing parties in Tulum!
If you want to know upcoming special events on rooftops and book the best tables, take advantage of the FREE concierge service our friends Kelly and Virginia are offering. They helped us a lot in getting the utmost experience from these venues by avoiding the entrance fees and organizing unforgettable nights, and they know everybody in Tulum! They are always available at any time, and that's why we couldn't recommend them more – contact them here.
Below, you will learn our top picks of rooftop restaurants to dine in, bars to hang out and party all night, and lounge spaces perfect for enjoying a hot day by the rooftop pool!
Price range: $$$$$
Area: Hotel Zone by the jungle
Best for: Enchanting culinary experience for a special occasion
In the heart of Tulum's jungle, Karma is where our energy bonds with the nature of Mexico. It is a mystical and magical restaurant that transports guests to the land of KARMA, born to acknowledge the beauty of mother nature and provide a wholesome experience to every guest. At Karma's restaurant, guests can indulge in flavorful Mexican-Latin culinary, and cultural mixology at any of the three floored jungle houses. Especially their handmade Rooftop Nests that act as a beacon to watch the majestic sunsets and the outstanding panoramic views as you dine.
If you like to arrange a special occasion (romantic dinner or party celebration) at the finest nest tables, contact Virginia, and she will be more than happy to organize the perfect day just for you.
Our expert tips: Reserve a table before the sunset to watch the open horizon shift its colors!
Secure your spot at Karma now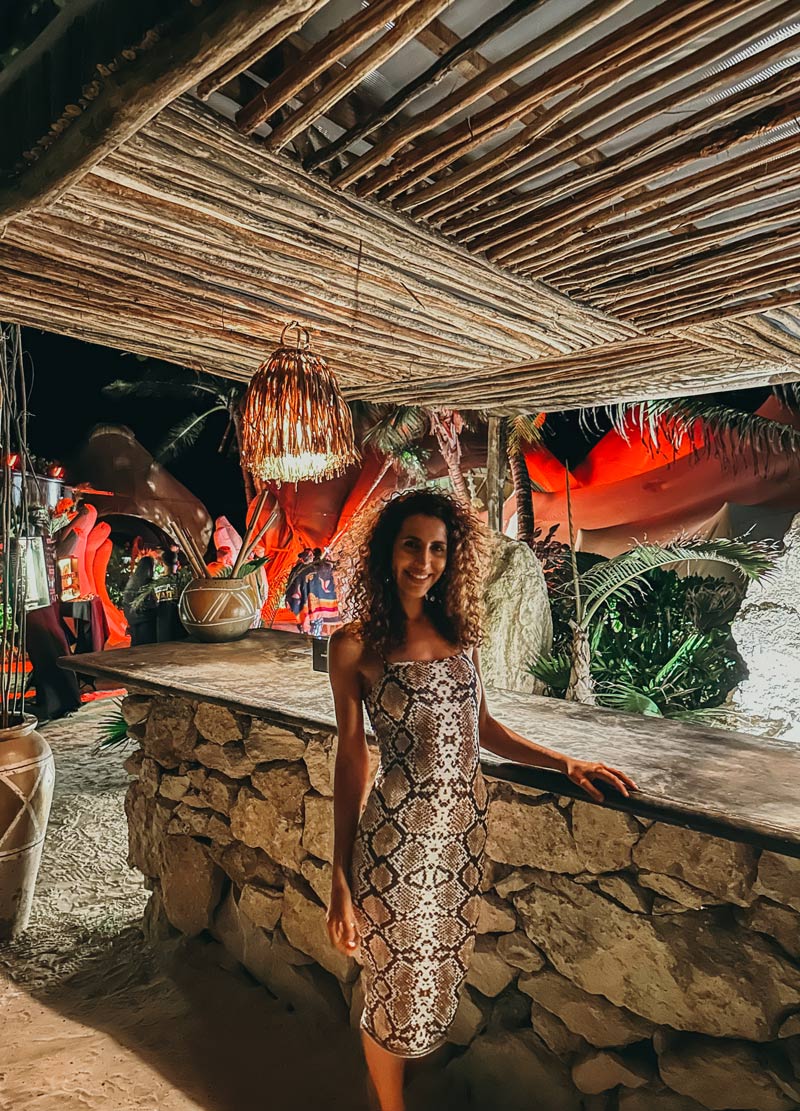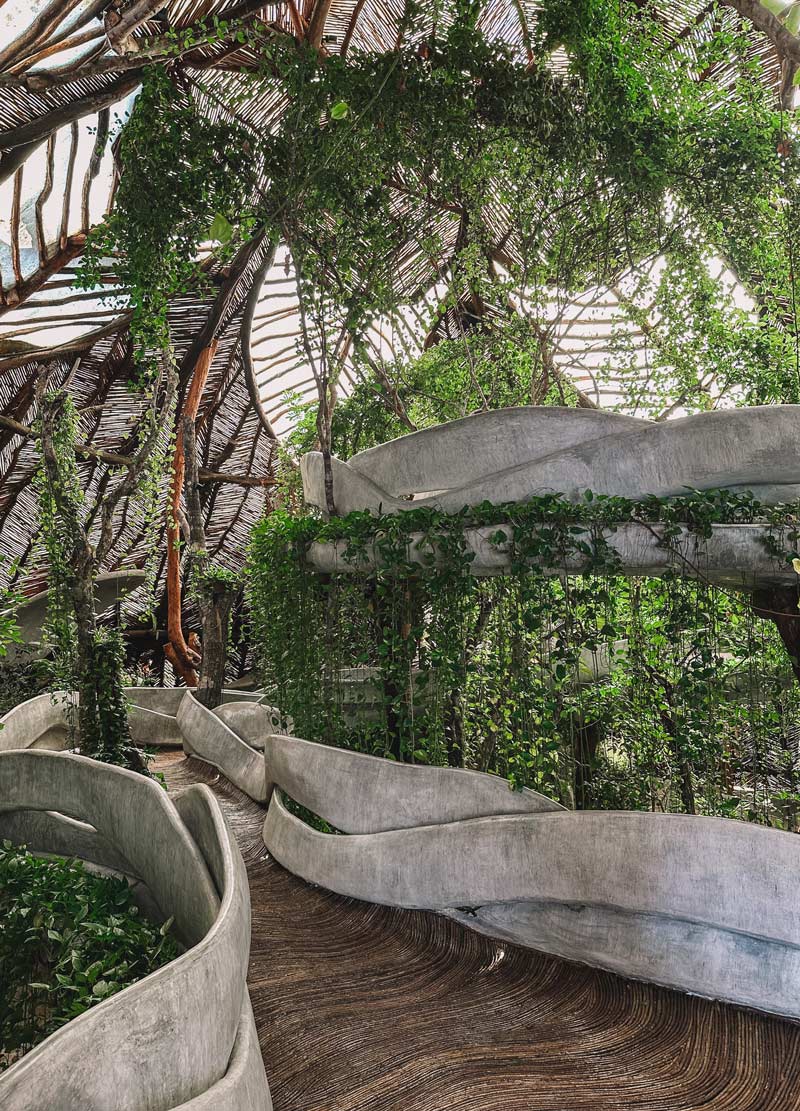 KIN TOH RESTAURANT & BAR BY AZULIK
Price range: $$$$$
Area: Beach zone
Best for: Enchanting culinary experience for a special occasion
Firstly, Azulik is one of the luxurious hotels by the beach with almost two thousand five-star reviews. The hotel property is known for its unworldly aesthetics and architectural design across Tulum! On the other hand, Kin Toh is their proudest establishment that provides guests a lavish rooftop dining experience to enjoy the Mayan-Mexican haute cuisine and a gastronomic journey of their four-course menu. Kin Toh is unique because it is a part of the Azulik property that offers astonishing events, art galleries, and wellness activities to experience!
Our expert tips: Enjoy every moment at Kin Toh and take photos as you walk along the wooden bridge above the tree tops. We also recommend exploring the service and facilities of Azulik before or after dining.
Secure your spot at Kin Toh now
Price range: $$
Area: Downtown Tulum Centre
Best for: Budget rooftop bar to party and drink
One of the most fun rooftop bars and dance floors in Tulum that brings you a memorable night in a budget-friendly way. The parties at Straw Hat Rooftop Bar get really crazy often! Since they open until the morning, we recommend you spend the whole night on a rustic rooftop under the vibrant neon lights and energetic music and dance with others. Plus, the drinks are more affordable than other Tulum clubs in town and on the beach!
Our expert tips: Bring pesos in cash and check your bill before paying!
Secure your spot at Straw Hat now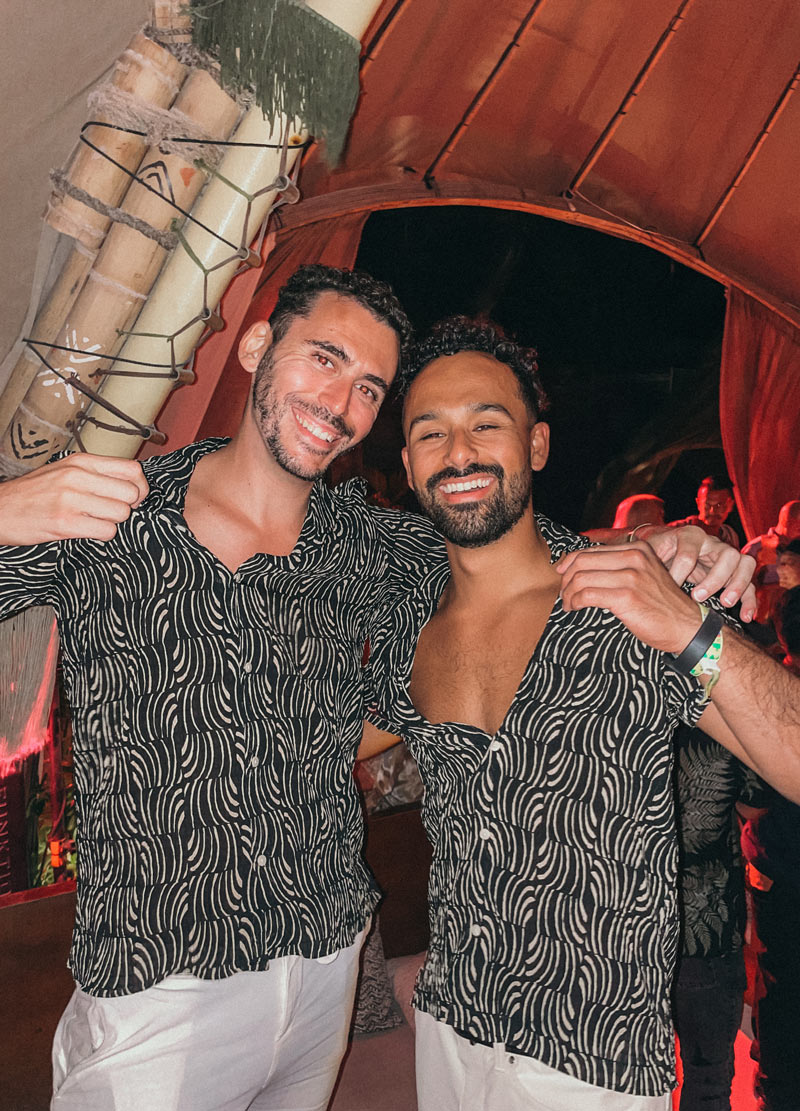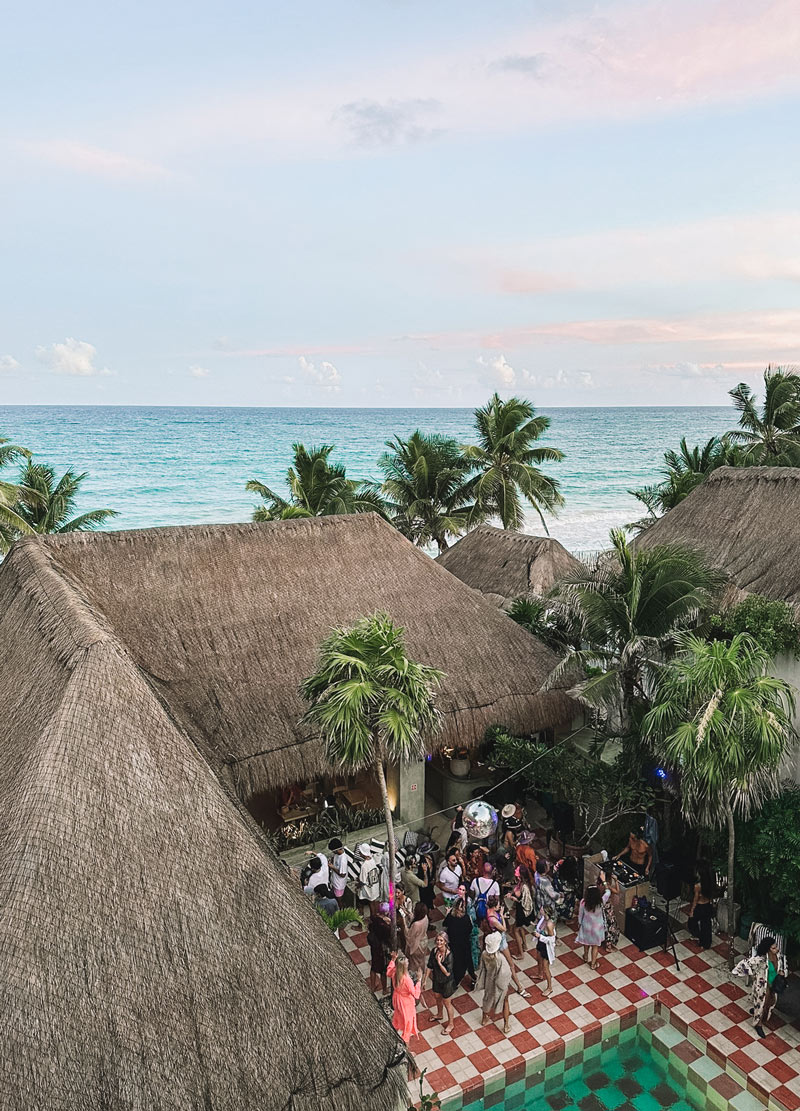 Price range: $$
Area: Downtown Tulum Centre
Best for: Budget rooftop bar to party and drink
Santino Bar is where the locals and tourists love to party with live music and dance with others! Located in the centre of Tulum, it is one of the most amazing and affordable places to dance, drink and eat at night. Also, come here if you like reggaeton and electronic music, and join the dance floor! Besides affordability and music, the staff is friendly, and the service is quick, which is always good if you want a drink ASAP!
Our expert tips: Bring pesos in cash and check your bill before paying!
Secure your spot at Santino now
Price range: $$$
Area: Downtown Tulum Centre
Best for: A light and cozy rooftop restaurant and bar to hangout at night
Centered in Tulum town, Nana Rooftop Restaurant & Bar serves fusion gastronomy and mezcal beverages inspired by the culture of Mexico and Japan. Open at 5PM, except Mondays, their cozy sofa chairs and airy vibe make it a perfect spot to hang out with friends and families. To elevate your experience, they have excellent staff service and often host live techno music at night, which many patrons love to jump in and start dancing!
Our expert tips: try "the geisha," their sake cocktail, and the sushi cake! 
Secure your spot at Nana now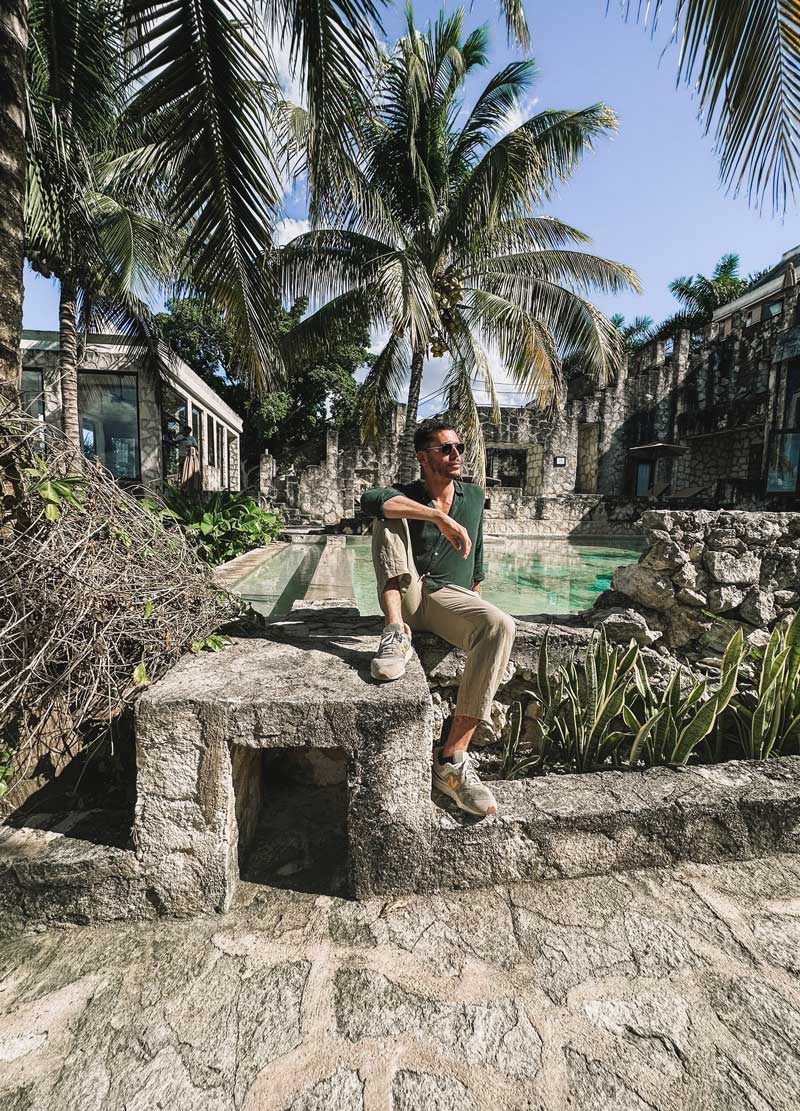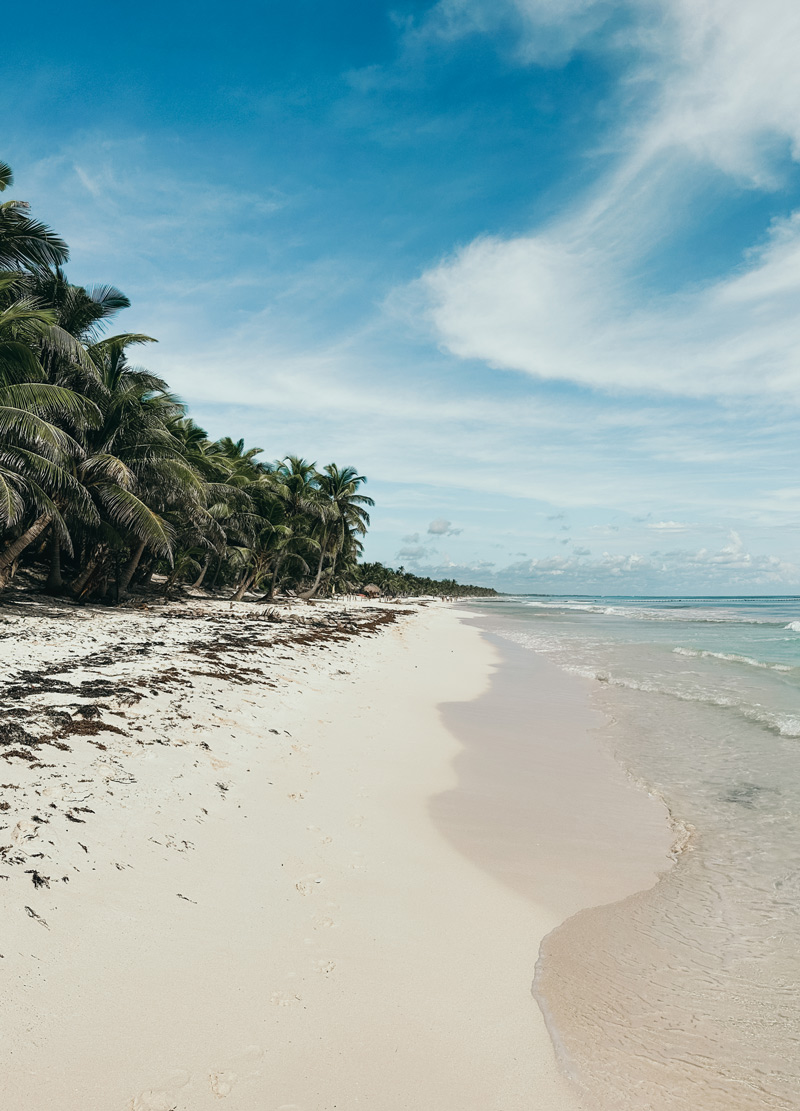 LAYLA BOUTIQUE HOTEL: ADULTS ONLY
Price range: $$$
Area: Tulum town
Best for: A relaxing lounge space to relax and swim during the day and night.
Although Layla is an adults-only boutique hotel, their rooftop is a popular lounge and hangout space where you can swim in their pool! As you enter, the front desk can guide you to the rooftop, and you will be greeted by the cozy ambiance. Afterward, discover Middle Eastern meals with a contemporary Mexican twist!
Besides the facilities, we love that Layla has free high-speed Wifi and internet. Here, we love to work and take a swim to cool off during the day and party at night! Join Layla daily, open from 9 am to 11 pm today!
Our expert tips: try the burgers and the refreshing fruity drinks, and bring a swimsuit!
Secure your spot at Layla now
MUUYAL ROOFTOP BY KASA HOTEL: GREEN TREE-TOPS VIEW
Price range: $$$
Area: Aldea Zama
Best for: Jungle tree top view near Tulum town
Come and experience Muuyal Rooftop. It is a cozy spot where you can unwind by the pool or loungers while taking in the jungle view, swing on the bar while sipping your favorite cocktail, and be delighted by their snacks and gourmet dishes. Open from 3:30 am to 10:30 pm, come watch the beautiful sunset by the jungle of Mexico while listening to house music, swimming in the pool, and sipping your favorite drink!
Our expert tips: Bring a swimsuit and some friends to watch the sunset together!
Secure your spot at Muuyal now
Price range: $$$$
Area: Hotel Zone by the jungle site
Best for: Grilled Mexican seafood, rooftop party, and atmospheric scenery at night.
They are a multi-story bar and grill with a rooftop terrace overlooking the sunset, where their second terrace is full of hammocks to unwind. On the other hand, the menu offers Mexican grilled seafood and Yucatan food, which also serves the flavorful fish tacos, ceviche, and cocktails. Although theta is famous for its local Mexican dishes, Mateo's Mexican bar emits a comfortable vibe because of its top-notch bartender, Luismi and Samuel. We love them!
Our expert tips: Check out their happy hour events at sunset! Take advantage of their free parking to enjoy the live music and the Jungle view under the starry sky.
Secure your spot at Mateo's now
THE TOP 5 ROOFTOP VENUES IN TULUM DOWNTOWN CENTRE
Here you'll find the most unique rooftop venues in Tulum town. Compared to the beach, the price of food, drinks, and service in town is much more affordable for most people. Besides the price, you can find many more iconic rooftops with their unique concept and culinary experience. But here are our top 5.
Don't miss out on the ultimate Tulum downtown experience – reach out to our amazing friend Virginia and secure VIP access to the hottest rooftop spot, along with an incredible table and exclusive discounts. Elevate your night!
Layla Rooftop Tulum – $$$

 – Downtown

Santino Bar – $$

 – Downtown

Strawhat Rooftop Tulum – $$

 – Downtown

Muuyal Rooftop – $$$

– Aldea Zama

Nana Rooftop – $$$ – Downtown
THE TOP 5 ROOFTOP VENUES IN THE TULUM BEACH AREA
Here you'll find the luxurious rooftop venues by the beach. Most of the venues are located in the jungle site in the Hotel zone, just a few steps away from the sandy beach. Although it is hard to see the view of the ocean, the unique culinary concept, live events, and spectacular views are more than enough to make our day! 
Karma Tulum – $$$$$

– Hotel Zone by the jungle site

Kin Toh, Azulik – $$$$$

– Hotel Zone close to the beach

Mateo's Grill – $$$$

 – Hotel Zone by the jungle site

Distrito Panamera: Restaurant, Rooftop, Beach club & Art – $$$$

 – Hotel Zone by the jungle site

Mamasan Rooftop – $$$$

 – Hotel Zone by the jungle area
Tips: Rooftops by the beach often get crowded, especially in the high seasons. We recommend contacting Virginia as she can help you get the finest tables, skip lines, and grant free entrance! Contact her today!
THE BEST TULUM ROOFTOP VENUES ON A MAP
Here is a map to guide and help you navigate our top picks of rooftop venues in Tulum's downtown centre and Beach Zone more easily. 
Swing by every rooftop to create memorable moments in your travel in Mexico, and delight in the spectacular view and unique vibe with your loved ones!
THINGS YOU NEED TO KNOW ABOUT TULUM ROOFTOPS
After discovering various rooftop venues in Tulum, we learn some essential takeaways. It is better to know these crucial tips to avoid hiccups in your travel.
PRACTICAL TIPS AND ADVICE
Here are the crucial things you should know before visiting rooftops in Tulum.
Avoid staying at hotels with rooftop restaurants – Some hotels have thin-walled rooms which can annoy you if the music still plays until the morning. 
Book a table – Beach rooftops like Karma and Kin Toh get busy often around sunset time. Plan ahead and book a table with Virginia for free!
Double-check your bills – as the rooftop events get crazy, so will your bill. So be sure to check your bill thoroughly before paying.
Arrive early – Important if you want to avoid the traffic and the queue and save a free parking spot nearby, especially at the beach.
What to wear – rooftops have no strict dress codes, but wearing something comfortable and neat is always a good choice. But don't forget your swimsuits!
ARE ROOFTOP VENUES IN TULUM EXPENSIVE?
Based on the rooftops' price ranges, the prices for food and drinks are pricier in the beach zone compared to the town. But of course, the different zones and venues offer unique experiences that are worth it!
DO ROOFTOPS IN TULUM OFTEN HOST EVENTS?
It depends on the season. Most Tulum rooftops will often have live music playing at night, but it is not really a special event. For example, places like Layla are good venues to relax and enjoy the lounge by the pool during the day, or Nana rooftop that casually have live DJS playing music at night.
WHAT DO OTHER REVIEWS SAY ABOUT TULUM ROOFTOPS?
The general public review talks a lot of positivity about the music, the ambiance, and the gastronomy experience. Guests really enjoyed the sunset view from all rooftops in Tulum. On the other hand, there are few negative reviews generally about the loudness of the music from the venue when guests are resting in their hotel rooms. But don't let this stop you from creating your own review of the experience! 
FAQ about Tulum Rooftops
Are Tulum rooftops safe?
Tulum clubs are safe because security and staff are around, and other guests generally are friendly and love socializing. However, when it gets crowded, we recommend that you keep your belongings close to you.
Is it safe to go alone to Tulum rooftops?
It is generally safe to spend time alone on rooftops on the beach or in town. But you should never let your guard down and be careful with your belongings.
What is the minimum age to get onto a rooftop in Tulum?
The minimum age to get into adults-only rooftops in Tulum is generally 18 years old, but only a few places have this rule. However, some venues will specify access to children, pets, or only adults above 21 years old to enter. 
Does Tulum have good rooftop venues?
Tulum has plenty of good rooftops for all budgets and offers a range of luxuries to guests. Whether you are looking for something luxurious or rustic, Tulum has it all! But if you are specifically looking for something grand, visit the beach area or the hotel zone.
Does Tulum have nightlife?
Tulum does have an exciting and magical nightlife filled with plenty of experiences to explore. Rooftops are also a popular nightlife activity in Tulum! Learn more about the top to-do list in nightlife and if nightlife in Tulum is expensive.
What time does the rooftop open in Tulum?
Some rooftops will open around the morning at 9am, lunch at 11am, or afternoon at 5pm. You can easily find their schedule online. 
What time does the rooftop close in Tulum?
Most rooftops will close until late at night, around 10pm to 11pm, or few until the morning.
What time do people go to the rooftop in Tulum?
People will go to rooftops in Tulum often around sunset. So it's better to book a table beforehand.
What is the minimum spending on a Tulum rooftop?
The minimum spending at some Tulum rooftops, like Karma Tulum, is around 2,000 pesos or 100 USD, depending on the season. But most rooftops in town don't have a minimum spending requirement.
What kind of music is played at Tulum rooftop?
The music at Tulum rooftops is most commonly electronic, deep house, and techno melodies. Sometimes, resident DJs will perform the music live and make people dance!
How can I pay at Tulum rooftop?
Sometimes you can only pay with cash, in pesos and USD, or a card at some places like the beach zone. But as a rule of thumb in Tulum, cash is king, and it's the safest option to pay for your orders.
When does the Tulum rooftop have the most visitors?
Tulum rooftops will have the most visitors on weekends, especially during the high season, from around September to March.
When does Tulum rooftop have the least visitors?
Due to the low season, Tulum rooftops have the least visitors from April to August.
Does Tulum rooftop accept USD?
Only some Tulum rooftops accept USD, but they have their own currency exchange rates in their favor. So, it is better to bring pesos in cash to be safe.
Is it difficult to find free parking space?
Yes, it can get challenging to look for a parking space in Tulum, especially in the hotel zone during the high season. In these areas, many parking spaces are owned by hotels (which are hard to notice when you are driving). If you are not a guest of any of the hotels, the staff will kindly ask for your money for about 200 – 300 pesos.
How loud does the music get in Tulum Rooftops?
The music can get really loud and annoying if you try to sleep in the hotel rooms. So if you are staying at a hotel with nearby public rooftops. This is the majority of bad reviews from customers complaining that the walls of the room are thin and they can hear the loud music until the morning.v
Top Events to Make Your Trip Unforgettable
DOMINIK TULUM @MIA TULUM
When: September 9, 2023 7:00 PM
Where: Mia Restaurant & Beach Club, Tulum
🌴 Join Us for An Unforgettable Night at DOMINIK - TULUM at Mia Tulum! 🌴
Friends, clear your schedules and get ready for a magical experience at Mia Tulum! This stunning location will host DOMINIK - TULUM on Saturday, September 9th, from 7 pm to 1 am. This isn't just another event; it's a fusion of nature, culture, and sound featuring an incredible line-up with GIORGIO STEFANO, AUDICTIVE, and MAURO TORRETA. At DOMINIK, you'll find the perfect blend of Tulum's lush jungles and pulsating underground beats, creating an environment where genuine connections blossom.
🎟️ Secure your tickets now:
Early Bird: $575 MXN ($38 USD), includes a welcome drink 🍹 (Limited Availability)
Tier 1: $805 MXN ($52 USD), includes a welcome drink 🍹 (Limited Availability)
Final Tier: $1150 MXN ($75 USD), includes a welcome drink 🍹 (Limited Availability)
Dinner + Party: $1380 MXN ($90 USD) 🍽️🎉 (Limited Availability)
See you there for a night you won't forget! 🎶✨
Ready to join us? Get your ticket now! Early bird tickets are already selling out, secure them at 632 pesos (only 15 tickets available).
Hurry – spots are filling up fast! 🙀 We can't wait to see you there!
Top Parties and Club Events
17th September - ANCESTRAL SOUL @BONBONNIERE TULUM
22nd September - TONY ROMERA @BONBONNIERE TULUM
29nd September - TIM BARESKO @BONBONNIERE TULUM
4th November - HOT SINCE 82 @BONBONNIERE TULUM
13th March - LOCUS Tulum 2024