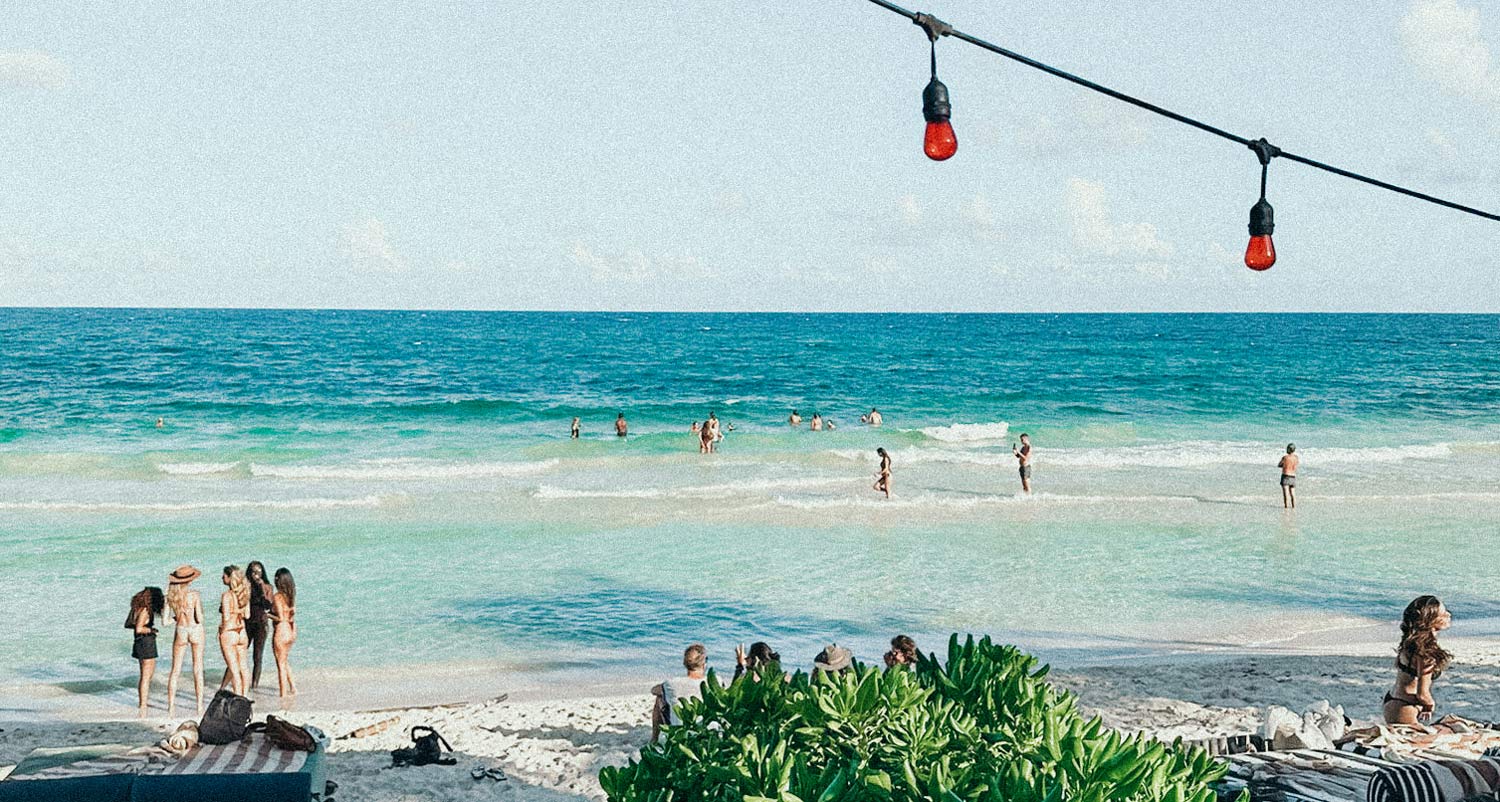 Top 5 Destinations in Mexico for a Bachelor Party
One of the most exciting parts of getting ready for your wedding, it's planning your bachelor party! You are  going to a new life with your loved one, and there's no better idea than to celebrate this step by spending that time with your closest friends in an amazing destination! 
But with so many options to celebrate your bachelor party, where to start looking? If you are planning to visit Mexico and trying to decide your perfect destination for your bachelor party, no worries! We will share with you our top 5 destinations in Mexico for you and your group to have the best bachelor party, and plenty of fun activities to have fun near the coast!
So gather your squad, call the groom, grab a margarita (or two!), and let's hit up Mexico!
CANCÚN: WHERE THE GREAT NIGHTLIFE MEETS AN AMAZING SEASIGHT
Cancún is one of the best top party destinations in Mexico, for guaranteed! So if you are a group of party lovers, don't miss out the opportunity to visit this iconic Mexican spot. Known for its vibrant nightlife, amazing hotel options to choose, and plenty of popular beaches, Cancún is the perfect place to find the best activities for your bachelor party group to have non-stop fun. 
Top fun activities during the day
Enjoy your day in the playa! Palms, turquoise waters, white sand. If you and your group are beach lovers, here there are two free entrance beaches that you and your group will definitely love! 
Playa Delfines: On this beach, the turquoise waters meet the blue ocean at the shore, reaching a coast with white sand. You can park for free, and the entrance is also free and open. Inside, you can rent chairs. There are bathroom availables and local people that sell food and drinks. And on the top activities on this beach, you could see a dolphin jumping! 
Playa Tortugas: Tortugas is what you need if you are looking for a place to relax, have fun and get a beautiful tan. It is one of the most visited and popular beaches in Quintana Roo, 6.5 km from Kukulcán Boulevard in the Cancun Hotel Zone. If you like outdoors, on this beach you will enjoy sea activities such as snorkeling and diving, bungee jumping and walks on the beach! Connection with Isla Mujeres: from Tortugas you can board a ferry that will take you to Isla Mujeres or board small boats to walk along the coast of Cancun. Tortugas also has restaurants and a wide variety of hotels for all budgets.
You and your bachelor group will surely enjoy going to a beach club! Here's one place that you will definitely enjoy and have fun in: 
Beach club Kane by ocean dream: On this club you will find an amazing place with a pool, a restaurant, a bar and everything with a direct view to the beach! If you like the beaches and enjoy the place, then you can book a room for your staying there! There are rooms available for groups too! And of course, you can find your room with a jacuzzi and a seaview!
Best activities options to enjoy the night
Cancun has one of the best nightlife in Mexico! Bars, night clubs, and Mexican parties, or the best live events while sharing with your friends the amazing Mexican nightlife. Some of the best places you can visit to experience the Mexican night at its best! Coco Bongo night club experience La Vaquita Cancun, nightclub. If you visit their clubs, it's most likely that you and your group make new friends, dance the whole night, and be able to see a live show that you and your mates will remember!
Whether you want to spend your time at a beach club or on some open beaches, the party is always present! Cancun is partying and festivities are held every day along the coast. 
CABO SAN LUCAS: WHERE CELEBRITIES CHOOSE TO PARTY
Cabo San Lucas is another super popular party destination. There are a LOT of amazing places with non-stop fun and parties during the day and night, and that's why most bachelor and bachelorette parties groups choose this place for their celebration: beaches and vibrant nightlife, with a bunch of clubs, hotels, and amazing restaurants options to enjoy your trip, and surrounded by blue waters!
Some of the swimmable and most beautiful beaches you can visit here are Lover's Beach, Chileno Beach and Santa María Beach. Snorkeling, scuba diving and private excursions are some activities that you can enjoy.
Something that we really love about Los Cabos is that there are plenty of fun activities! Some options for you to experience are: a sunset pirate ship cruise with a local guide, a whale watching while having a drink on a catamaran, or a tour in a crystal-clear boar that will allow you to look directly under the waters.
During the night, you could visit exclusive clubs, popular because some rich and famous people go to parties. It's known, for example, that the Kardashians stayed in a resort in Los Cabos. You and your mates could meet a celebrity!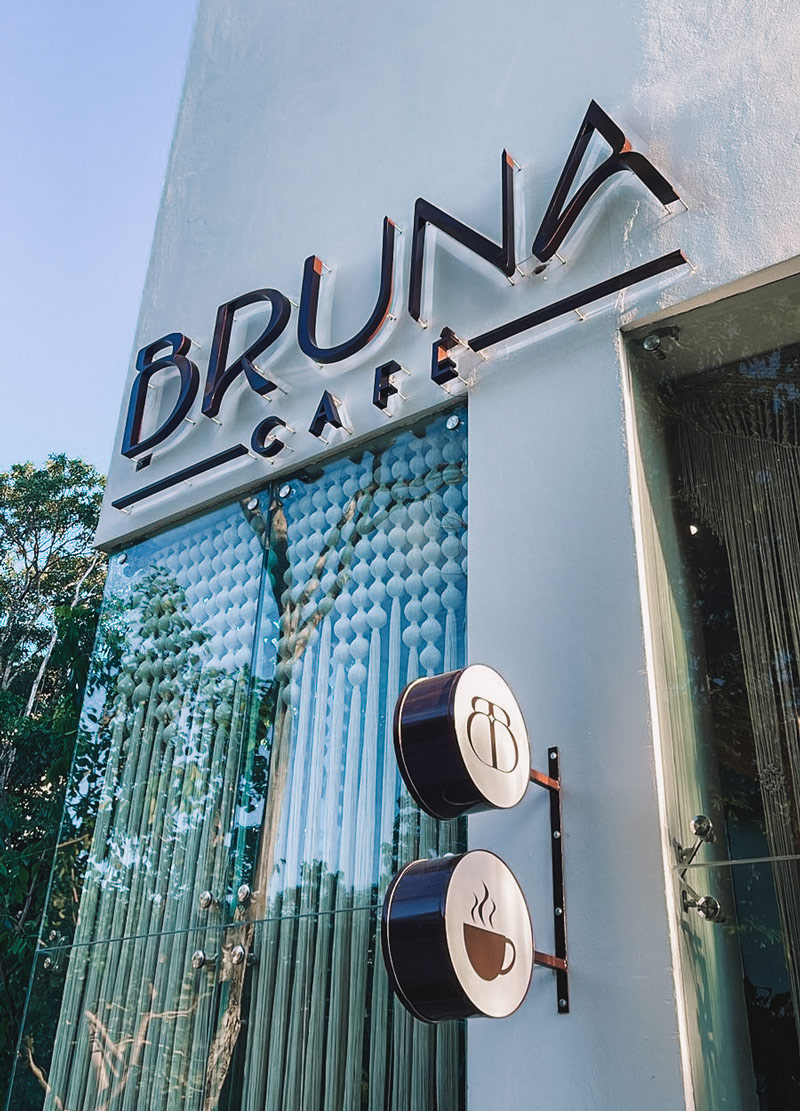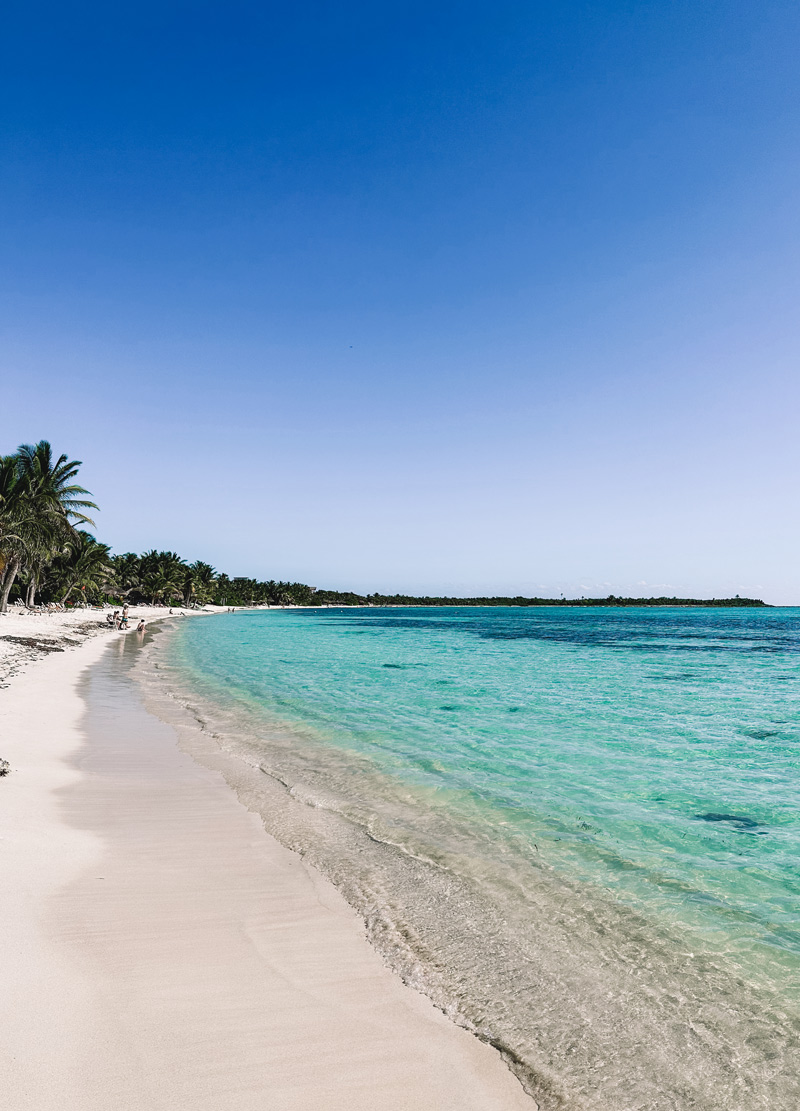 PLAYA DEL CARMEN: SWIMMING WITH DOLPHINS OR SHARKS
Playa del Carmen beach is an excellent destination for a bachelor party group due to its endless list of adventurous activities and attractions. One of the top attractions in the area is XCaret, a theme park that offers over 50 attractions, including underground rivers, swimming pools, and aquariums filled with marine life. For the daring individuals, swimming with dolphins or sharks is an option. There are also shows like the Papantía flyers and México Espectacular.
If you are looking to explore beyond the theme parks, Cozumel Island is just a 45-minute ferry ride away. The island boasts beautiful beaches with white sand and strong waves, perfect for surfing. There are also parks and archaeological areas, with Punta Sur being one of the best diving spots in the world.
Dont' miss their Fifth Avenue, a pedestrian street close to the beach, is perfect for shopping and dining. Visitors can find everything from large stores to Mayan handicrafts, textiles, and tequila. At night, the intersection with Avenida 12 comes alive with bars and restaurants.
PUERTO ESCONDIDO: UNLEASH YOUR INNER SURFER IN A COZY TOWN
Puerto Escondido, a small city located on the coast of Oaxaca, is a hidden gem that promises heart-pumping outdoors activities like surfing. Unlike other tourist destinations, this small surf town has not yet been affected by mass tourism, so you won't find any sterile resorts or cruise crowds.
If you're an experienced surfer, challenge yourself to ride the famous surf breaks at Playa Zicatela, where expert surfers from around the world come to catch the big waves. If you're new to surfing, you can learn about the gentle waves at La Punta. And for the ultimate adrenaline rush, take on some of the biggest waves in the region.
Aside from surfing, explore the natural beauty of the surrounding lagoons and mangroves on kayak tours or go bird watching with your buddies. Take a tour to the Lagunas de Chacahua National Park, where you can hike through dense jungle and swim in beautiful lagoons. And for a unique bachelor party adventure, head to nearby Mazunte to learn about ancient fishing customs and indulge in traditional swordfish dishes.
Puerto Escondido may not be as ideal for a bachelor party as Tulum due to its smaller size and less developed nightlife scene. While Puerto Escondido does offer a legendary nightlife scene with bohemian bars, seafood restaurants, and friendly nightclubs, cities like Tulum have a more vibrant and diverse party scene with a wider range of options and larger venues.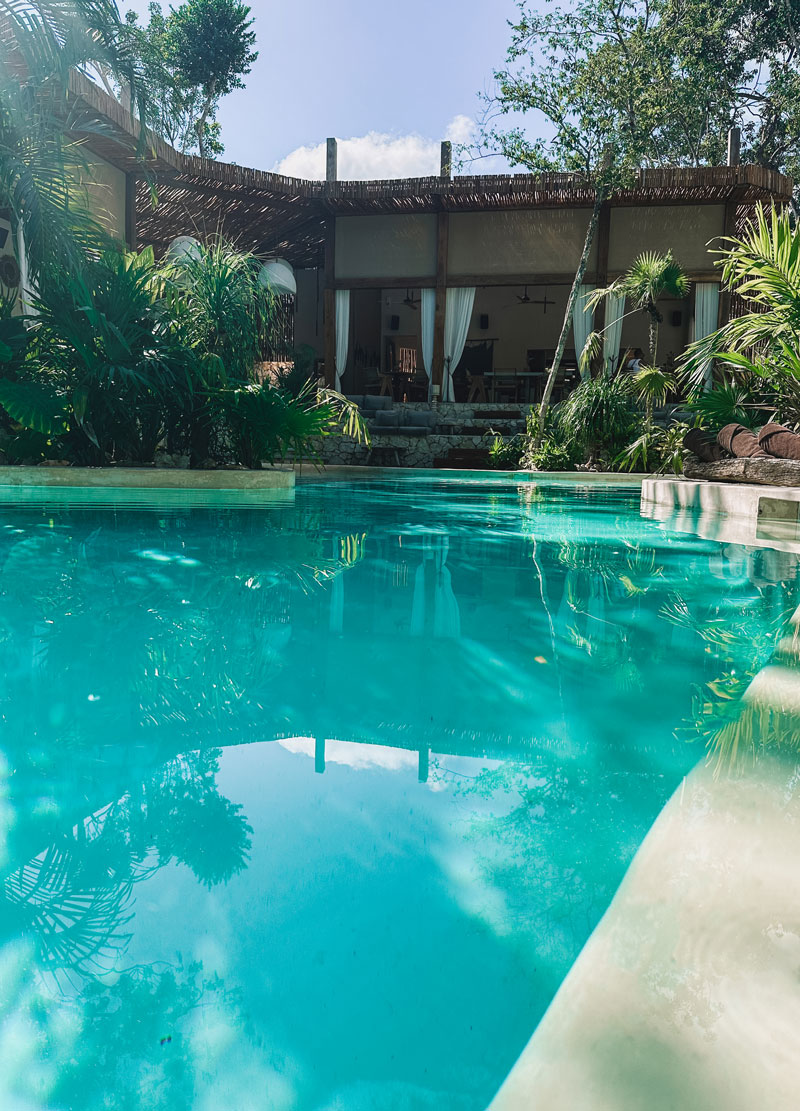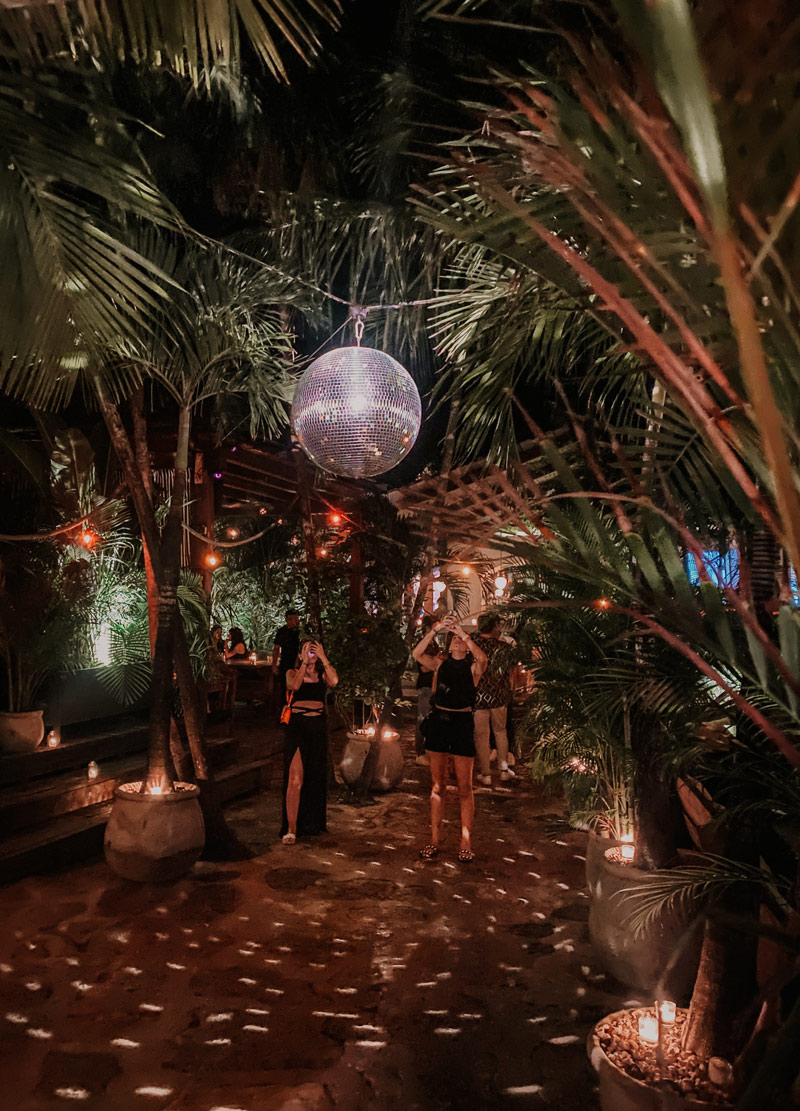 TULUM: OUR TOP PICK IN OUR CITY RECOMMENDATION GUIDE
And lastly, our favorite place: Tulum! As a couple of travelers, we can say that Tulum is one of the pearls of Mexico. With a long white beach with turquoise water located just a few steps away from the center, some of the best jungle cenotes of the Quintana Roo region, fancy hotels with the typical Tulum style and architecture, Mayan ruins located at less than one hour, restaurants, bar and hotels with great Mexican food, yoga and spiritual retreats, Tulum is definitely a our top pick place for celebrate your bachelor party. Trust us when we say that we fell in love with the town and its vibe, and we have plenty of reasons for it!
SPAM ALERT: Tulum has the best combination: luxury, nature, and amazing nightlife. Everything is great and unique here, making it the perfect spot for your bachelor party celebration (Here's our Tulum ultimate bachelor party planning guide). Plus, if you rent a car, you have plenty of day trips from Tulum. Yucatan, Playa del Carmen, and Cancun are located just a few hours away. In the close region of Yucatan, you will be able to swim in secret cenotes, visit Mayan villages and ruins, and see a more authentic and local side of Mexico.
One of the things that makes Tulum stand out is its gorgeous beaches. The white sand and crystal-clear water are postcard-perfect, and you can spend hours lounging in the sun, swimming, or snorkeling. But Tulum isn't just about beaches. The town is also home to a number of fascinating archaeological sites, including the famous Tulum Ruins. These ancient Mayan ruins sit atop a cliff overlooking the ocean and offer stunning views as well as a glimpse into the area's rich history.
For those who love outdoor activities, Tulum has plenty to offer as well. You can go snorkeling or diving in the nearby cenotes (underwater sinkholes), take a bike ride through the jungle, or go hiking in the nearby biosphere reserve. And let's not forget about the food! Tulum has become a foodie hotspot in recent years, with a thriving culinary scene that emphasizes fresh and innovative cooking techniques. Whether you're looking for traditional Mexican dishes or international cuisine, you'll find plenty of delicious options here. (And pssst. We know of some amazing restaurants you should definitely try in our guide!) Sounds dreamy, isn't it?
OUR EXPERT TIP: If you already decide where to go, or if you need help with making the final decision, we've got you covered! Our friends Virginia & Kelly are ready to offer you guys FREE concierge service so you can plan your stay! They can get you special prices, VIP entrance, and show you some hidden gems, especially in Tulum, where they have been living for over 15 years!  Contact them on Whatsapp and make your plans a nice reality! 
Take Advantage Of Free Concierge Service
As excellent to explore Tulum and its surroundings alone, you may need help figuring out where to start. To make the most of your money and time, contact Virginia and Kelly - two incredible Mexican girls living in Tulum for more than 15 years. They're familiar with the ins & outs of the Tulum town and hotel zone like the back of their hand! 
Since we arrived in Tulum 2 years ago, many adventures wouldn't have been possible without their help - they know literally everybody in Tulum and can perfectly organize every moment of your stay. Get the best tables, skip queues and get on the guest list of the coolest places in Tulum - this's only the beginning! 
They are ready to offer you guys FREE concierge service in Tulum for the time of your stay: take advantage of it, contact them on Whatsapp and live the best experience!
Get FREE Concierge Service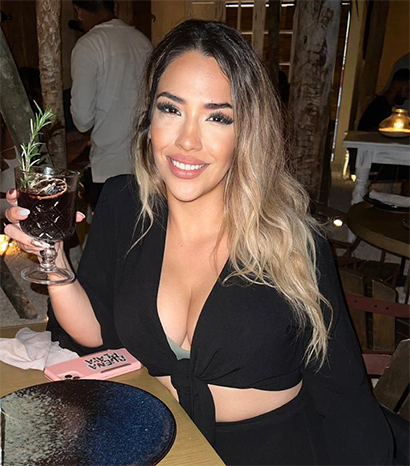 "Virginia Will Transform You In A Tulum Insider"
PRICE RANGE of a bachelor party in Mexico
The cost of hotels and activities in each of these destinations can vary depending on the time of year, the level of luxury you desire, and the specific activities you plan to participate in. However, in general, Cancun and Playa del Carmen tend to be on the more expensive end of the spectrum, while Puerto Escondido is slightly more affordable, and Los Cabos and Tulum fall somewhere in the middle. Either way, Mexico offers something for every type of traveler, no matter your budget. Let's get planning!
FAQ about bachelor party destinations
Which destination is cheaper for a bachelor party in Mexico?
Puerto Escondido is generally considered the cheapest destination among the five options. However, Tulum is considered affordable, luxurious, and diverse at the same time, so even if it may cost a bit more, it's completely worth it!
Where can I find more shopping for a bachelor party in Mexico?
Playa del Carmen and Cancun are known for their abundance of shopping options.
Which destination is more luxurious for a bachelor party in Mexico?
Cabo San Lucas and Tulum are often considered the most luxurious destinations, with high-end resorts and upscale amenities.
Can I visit multiple destinations on one bachelor party trip?
Yes, it is possible to combine multiple destinations on one trip, due to the short distances between them. We usually stay in Tulum, and make one-day-trips to some of the other destinations!
Which destination is best for a bachelor party in Mexico?
This ultimately depends on your preferences as a group. Cancun, and Cabo San Lucas are popular choices for bachelor parties due to their lively nightlife scenes, while Puerto Escondido offers a more laid-back atmosphere. Playa del Carmen offers a mix of both, but trust us, Tulum is the place that has the best of both words and it's a perfect destination so your bachelor party will have it all!
Great, let's feature the "MYSTICAL SUNSET /OLIVER HUNTEMANN" event at Mia Restaurant & Beach Club in Tulum on Wednesday, 29 November 2023. Here's the HTML snippet for your event: ```html
👉 WEDNESDAY, Nov 29
MYSTICAL SUNSET /OLIVER HUNTEMANN 🌅
📍
Mia Restaurant & Beach Club, Tulum
💵
Tier 1 Tickets: Mex$ 660 (incl. fees), Final Tier: Mex$ 880 (incl. fees)
📩
Contact Virginia
here
to book a table
Join us for an unforgettable evening at Mystical Sunset with Oliver Huntemann. Contact Virginia here to book your table and be part of this magical night on the beach! 🎶🔥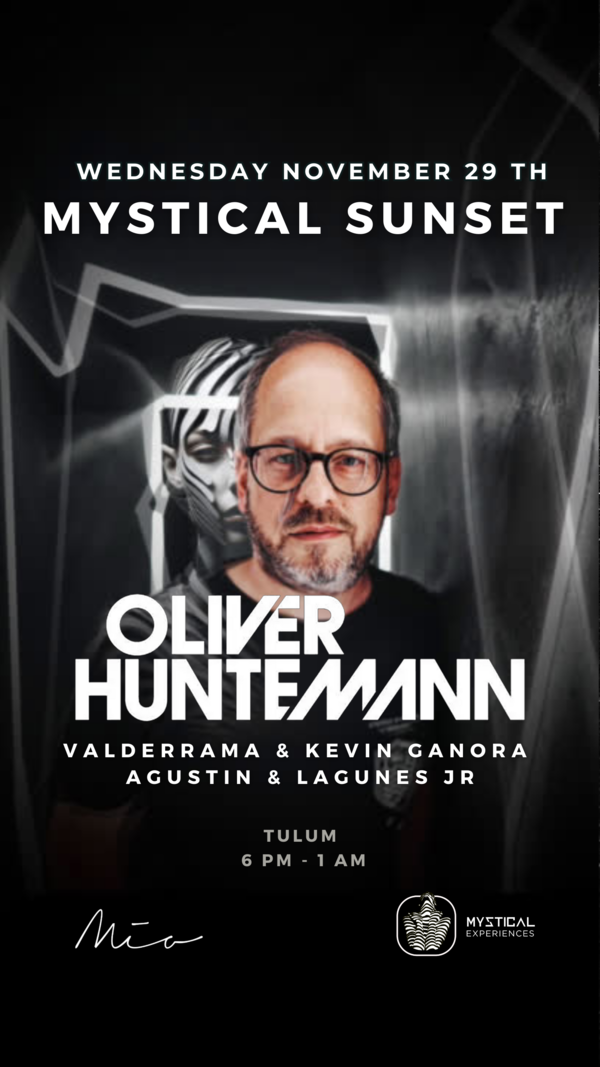 Top Parties and Club Events
23rd November - VAGALUME SESSIONS KEENE @VAGALUME
26th November - VAGALUME SUNDAZE MITA GAMI @VAGALUME
30th November - VAGALUME SESSIONS VALDOVINOS @VAGALUME
3rd December - VAGALUME SUNDAZE VALENTIN HUEDO @VAGALUME
7th December - VAGALUME SESSIONS MUSTAFA ISMAEEL @VAGALUME
30th December - PIKNIK POLO CORP & LEO LEONSKI @VAGALUME
31st December - NEW YEAR´S EVE @BAGATELLE TULUM
31st December - NYE PARTY 2024 @VAGALUME
13th March - LOCUS Tulum 2024