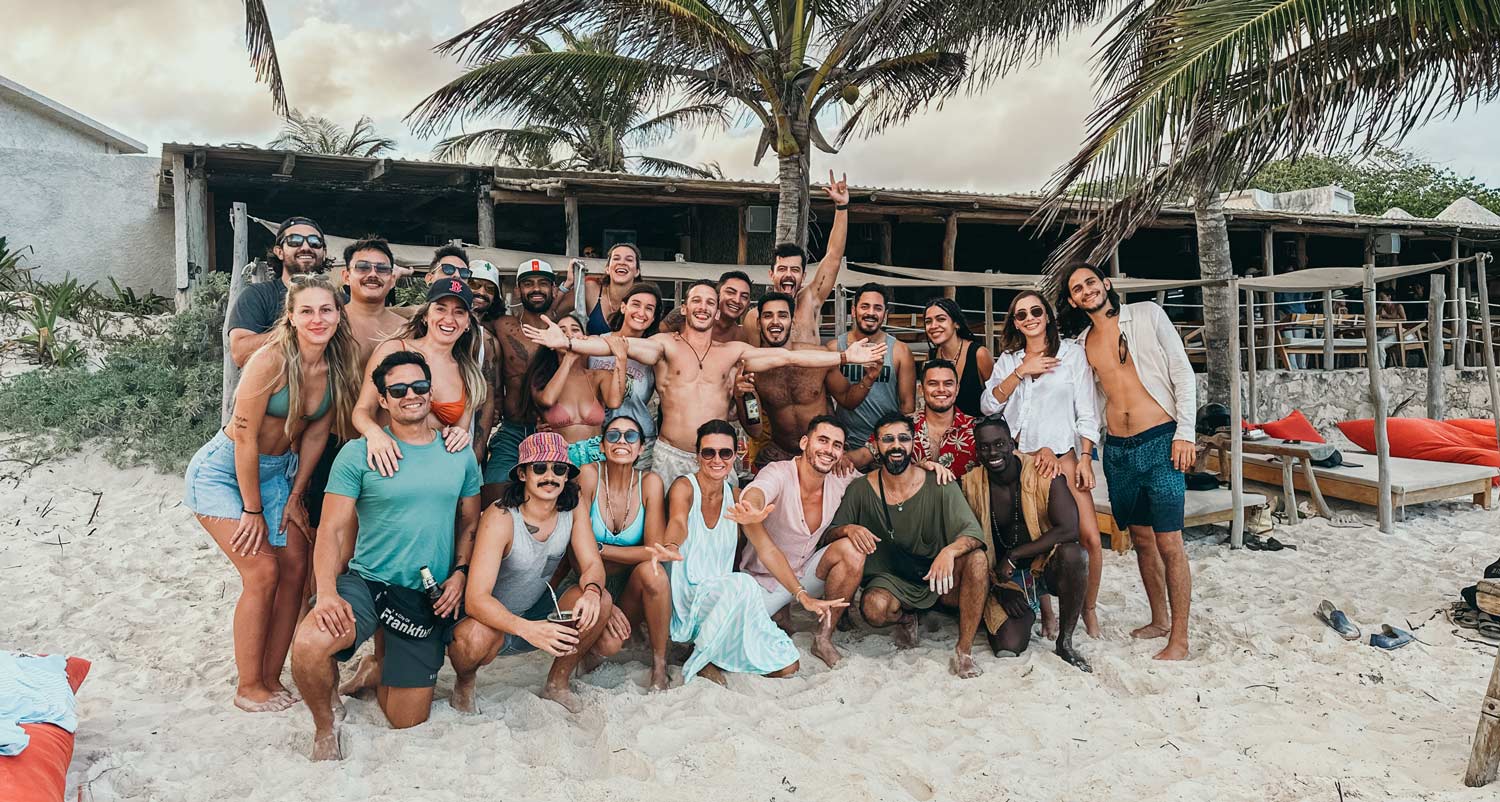 Indulge in Affordable At-Home and Healing Massages in Tulum
As digital nomads, it's all too easy to be glued to our laptop for long hours in sometimes uncomfortable positions – no doubt leading to neck and back pain or even nasty headaches! So a bit of wellness can go a long way towards helping us stay productive. If you're heading through Tulum soon, why not give yourself the gift of some massage sessions or yoga classes? Letting those tension spots loosen up is sure going to do your body good!
So you want to know what are the best places in Tulum for your healing massage and wellness therapies, at affordable prices? We've got you covered! Now you can indulge in the healing, therapeutic, and relaxing power of massage while taking in the magnificent beauty that is Tulum without breaking the bank. With our selection of quality spas offering irresistible prices and exclusive treatments like Mayan-style massages, facials, and wellness experiences tailored to your exact needs, you can relax and rejuvenate during your stay in Tulum for only a few USD.
Enjoy the best spa or at home pampering available with short 30 minute to 1 hour sessions for maximum convenience – may you have that perfectly refreshing getaway!
TRAVEL TIP: Bring your relaxation to another level and get FREE concierge service from two incredible girls living in Tulum for over 15 years now!
SWEDISH MASSAGE OR DEEP TISSUE MASSAGE?
Both Swedish Massage and Deep Tissue Massage are popular techniques when it comes to relaxing your body and mind. However, they are different and it's good for you to know when is convenient to choose one or the other, according to your needs and preferences. 
So, the age-old question – Swedish massage vs. deep tissue massage. Which one is perfect for you?
Swedish Massage - gentle relaxation
A Swedish massage is like a warm hug for your muscles. It's all about relaxation and easing tension with long, flowing strokes. Swedish massage helps to relieve deep muscle tension or aiding recovery for a muscle strain. Most people who opt for a Swedish massage are people looking to release stress.It's basically a one-way ticket to Chill City.
Deep Tissue Massage - Release tension
Deep tissue massage, on the other hand, is like a full-on battle with your knots and tightness. Deep tissue massage is a more forceful technique, and it may be too strong for you if you are just looking for a relaxation day. The idea is to release tension deep within the muscles. It's all about getting in there and breaking up those pesky adhesions with intense pressure and focused techniques. It's definitely not for the faint of heart (or muscle!).
So, to sum it up: Swedish massage is like a lazy day at the beach, while deep tissue massage is like a workout in the gym. Both have their benefits, but it really depends on what you're in the mood for. Either way, you'll be feeling like a million bucks by the end of it!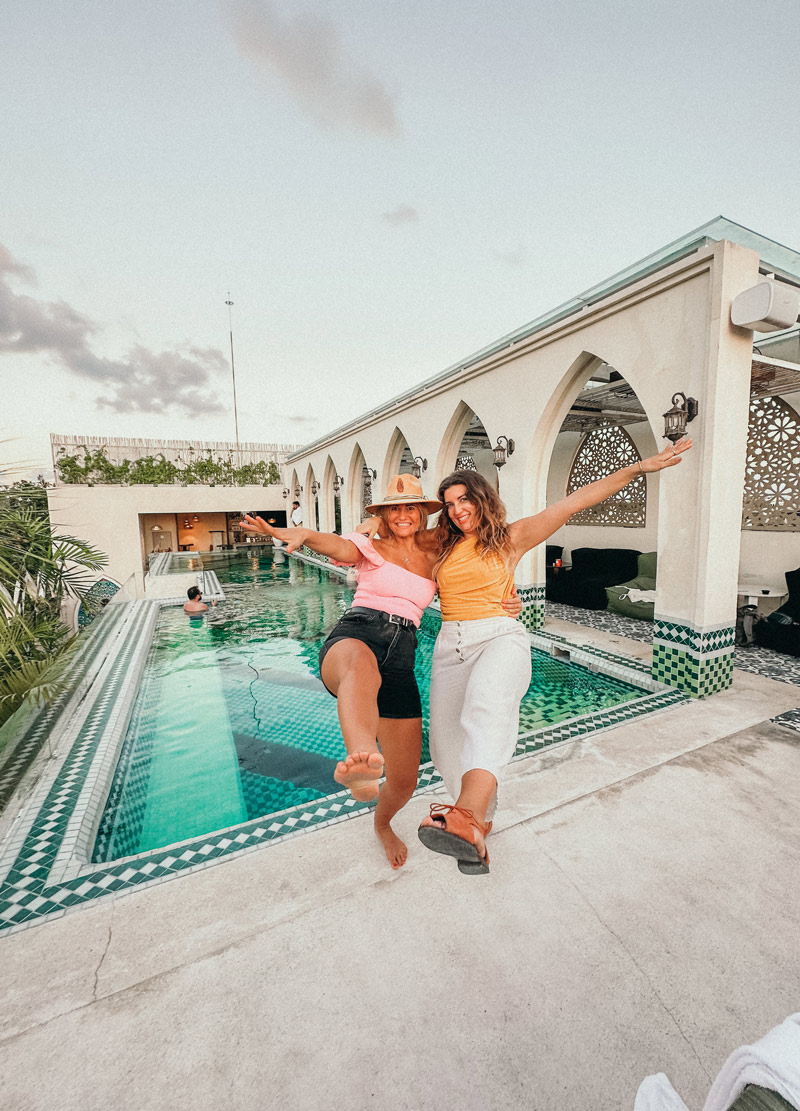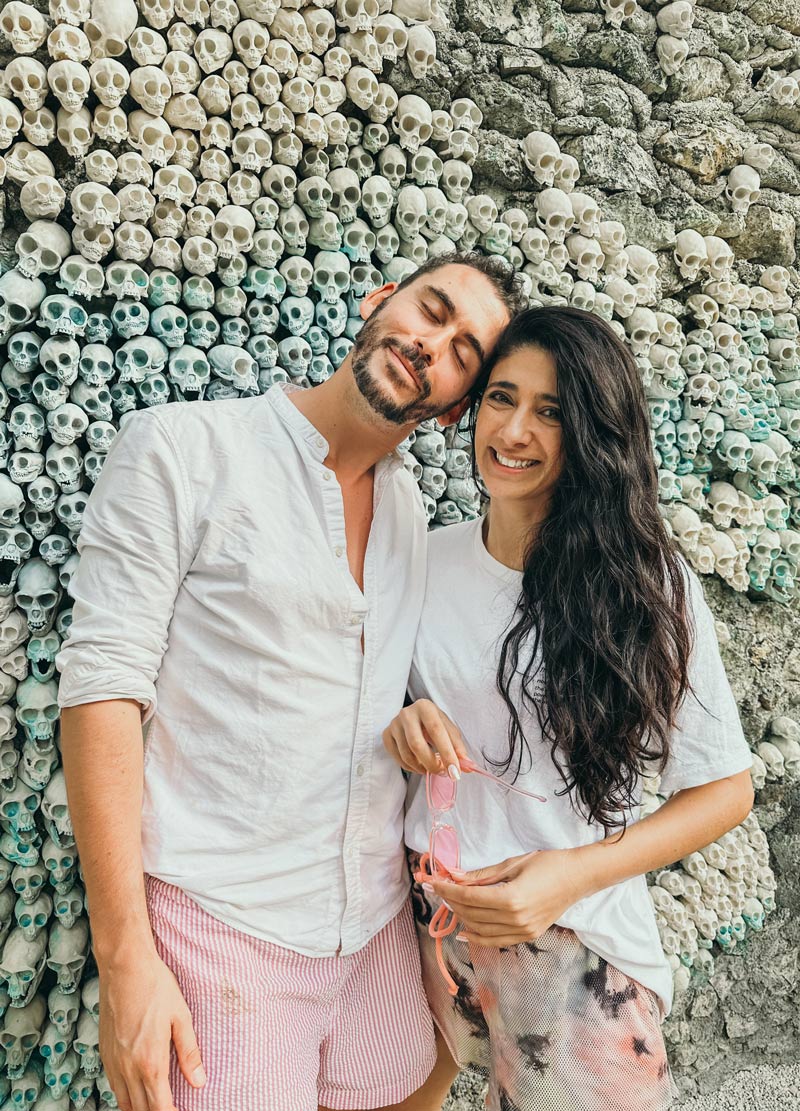 AT-HOME MASSAGES: YOUR BEST AND CHEAPEST OPTION
Experience true relaxation from the comfort of your own home as you indulge in one of Tulum's finest therapeutic healing massages. You can get a massage for 800 pesos ($40 USD) for an hour, and they even come to your home! 
To schedule, contact the massage therapist on Whatsapp and get ready for the extreme relaxation.
BENEFITS OF REGULAR MASSAGES: WHY YOU SHOULD INDULGE IN AT-HOME MASSAGES IN TULUM
Healing massages have numerous benefits for the body and mind. Some of the benefits of healing massages include relieving stress and anxiety, easing muscle tension, improving circulation, increasing flexibility and range of motion, and boosting the immune system. These benefits can help you to reduce the risk of injury, promote healing, and improve overall well-being.
By creating a relaxing and comfortable atmosphere, the massage therapist can help you to fully benefit from the experience. So, whether you're looking to reduce stress, relieve muscle tension, or simply relax, a healing massage can provide numerous benefits for both your body and mind. And we highly recommend you to try it! Especially if you spend hours working from your laptop in some uncomfortable position that generates stress and pain in your back, neck or arms muscles.  
BEST HEALING MASSAGES IN TULUM - At A VERY AFFORDABLE PRICE!
Immerse yourself in the transformative experience of a healing massage with local Mayans in Tulum. For just 1000 pesos, indulge in ancient techniques that rejuvenate your mind and body. This unique opportunity taps into the wisdom and energy of the Mayan civilization, leaving you feeling revitalized and deeply relaxed. Treat yourself to this extraordinary experience and discover the profound benefits of Mayan massage. Your mind and body will thank you for this unforgettable journey of self-care.
Schedule your turn on WhatsApp today and live a unique experience.
Take Advantage Of Free Concierge Service
As excellent to explore Tulum and its surroundings alone, you may need help figuring out where to start. To make the most of your money and time, contact Virginia and Kelly - two incredible Mexican girls living in Tulum for more than 15 years. They're familiar with the ins & outs of the Tulum town and hotel zone like the back of their hand! 
Since we arrived in Tulum 2 years ago, many adventures wouldn't have been possible without their help - they know literally everybody in Tulum and can perfectly organize every moment of your stay. Get the best tables, skip queues and get on the guest list of the coolest places in Tulum - this's only the beginning! 
They are ready to offer you guys FREE concierge service in Tulum for the time of your stay: take advantage of it, contact them on Whatsapp and live the best experience!
Get FREE Concierge Service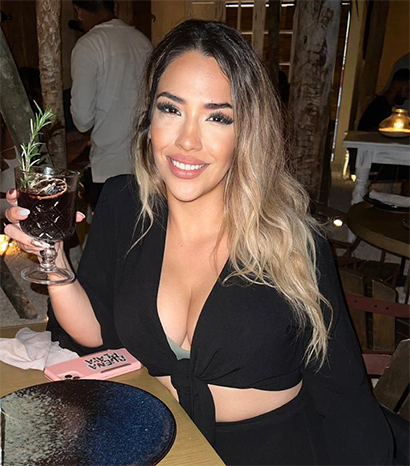 "Virginia Will Transform You In A Tulum Insider"
WHERE TO FIND THE CHEAPEST SPAS IN TULUM - OUR EXPERIENCE
Tulum offers us a fantastic chance to escape our daily worries and experience the tranquility of nature. What's even better is that it has plenty of amazing spas with diverse massage styles, natural facial therapies, hydrotherapy experiences- all at wallet friendly prices! 
If you don't want to break your bank too much looking for great quality spa services in Tulum then checking out in Tulum Centro instead of The Hotel Zone or the Beach Zone, because you will find high quality and budget-friendly services. However, it doesn't matter which place you choose, you will have an extraordinary relaxation retreat.
Down below you find some of our favorite options – but give a look at our holistic guide if you want to upgrade your massage experience!
MOLLY MASSAGE + AYURVEDIC BODYWORK
Massage therapist | Service: Ayurvedic bodywork, lifestyle guidance
Highlights: Offers a physically, mentally, and energetically healing treatment 
Price:
Single session: 1800 MXN pesos / 90 minutes – 2 hours

6500 MXN pesos / 4 sessions 
Rated with 5 stars, this place offers an incredible massage experience that will make you feel you are floating, your muscles will be relaxed, and your mind in peace. The massage therapist is well known for having "magic hands", and spreading healing energy in each session. Moreover, the treatment comes with lifestyle guidance that you will get in an incredible place surrounded with palms and vegetation, as it is common in Tulum. 
Note: Ayurvedic bodywork is an ancient Indian massage therapy that focuses on balancing the body, mind, and spirit. It uses things like herbal oils, rhythmic massage strokes, and gentle stretches to promote overall wellness and relaxation.
Massage and Spa | Service: Mayan healing massage, Deep tissue massage, Thai massage, crystal healing massage, prenatal massage 
Highlights: Explore their breathwork with Ice Bath in Tulum, and other spiritual ceremonies
Price: 160 USD / 80 minutes 
Amansala Tulum spa offers a wide range of massage, reflexology, and facial services that will restore your body and soul. Their professional therapists are known for our unique Mayan Healing treatments incorporating traditional and modern massage. 
Note: You can access their Beach Club with a 50% OFF if you take a massage session.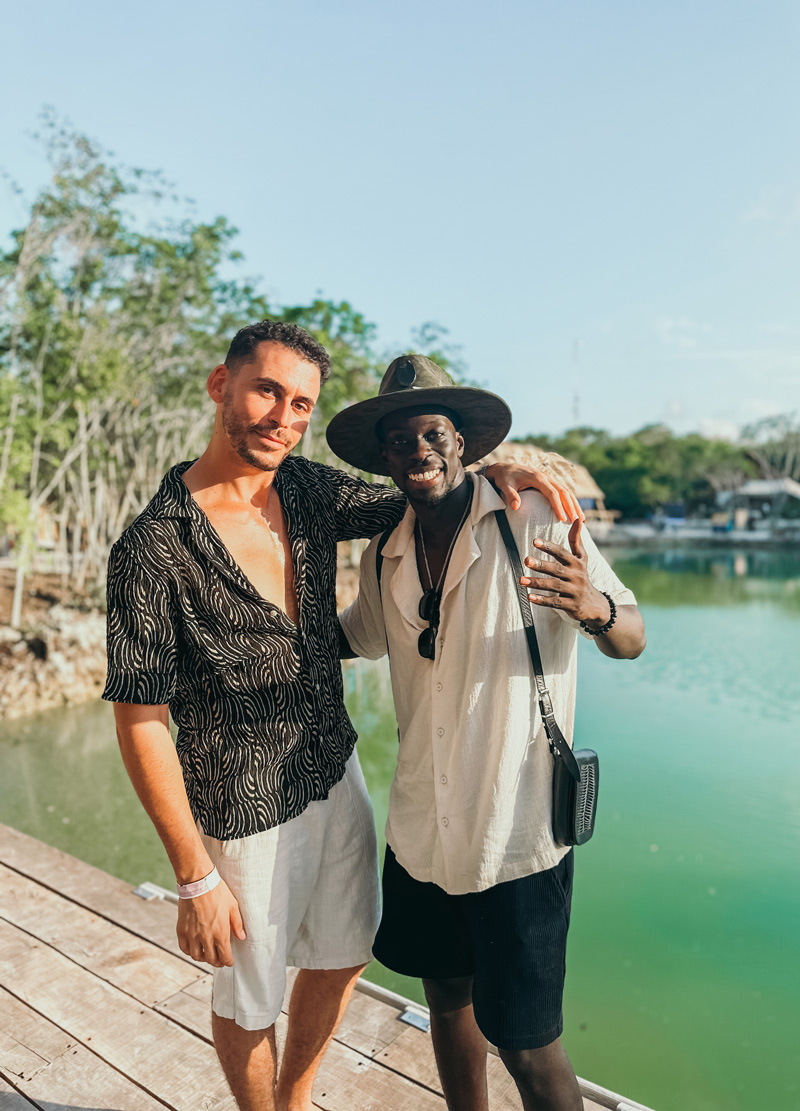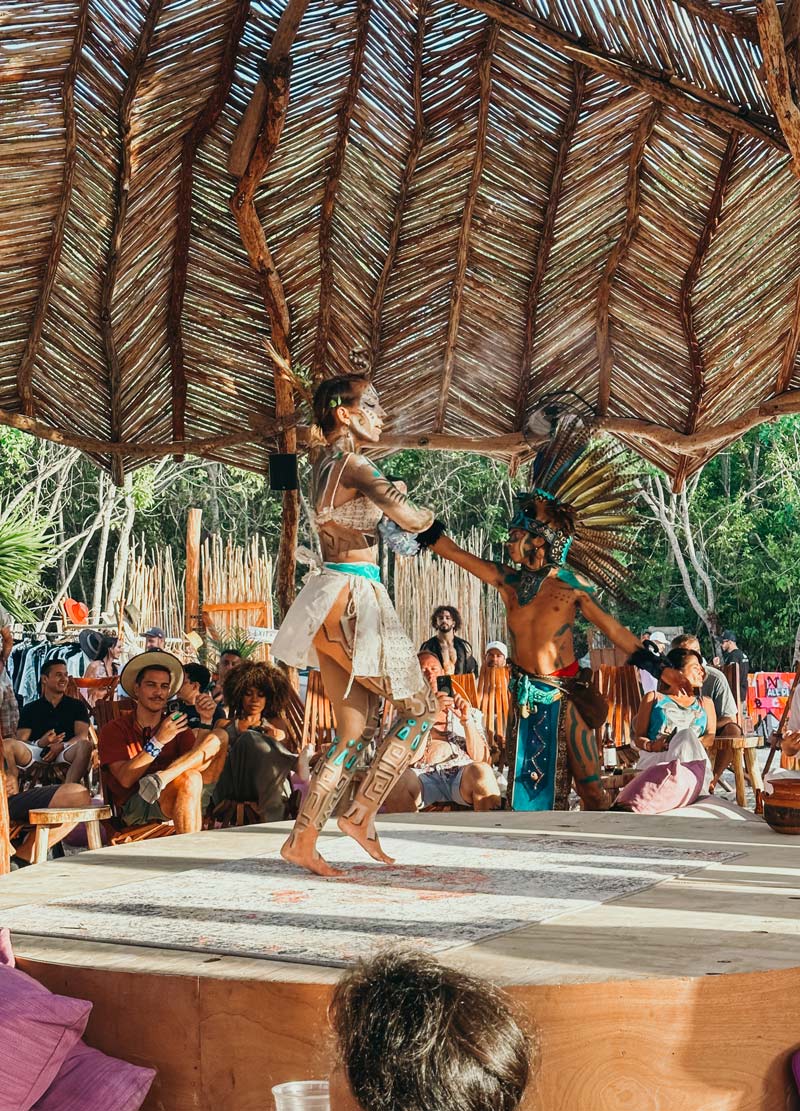 TREATMENT WITH MAYAN CLAY MASSAGE TULUM
Massage Spa | Services: Mayan clay massage, skin treatments, treatment mayan honey & aloe vera massage, deep tissue massage  
Highlights: The clay they use can only be found in Mexico, used for the ancient mayans 
Price: 70 – 80 USD
From incredible treatments with clay, to facial and skin care treatments, this spa offers you plenty of options for you to get a relaxation day, with incredible therapists ready to help you to release tension and achieve a relaxed state of mind.  
MORE WELLNESS IN TULUM - YOGA CLASSES NEXT TO THE BEACH
Tulum is a well known destination for wellness activities, due its laid-back atmosphere and incredible nature. This incredible city also offers yoga classes that allow you to take in the stunning scenery of Tulum while getting your body moving. Whether you're a beginner or an experienced yogi, our classes cater to all levels.
If you want to know the best and more recommended places to practice Yoga in Tulum, with a beautiful landscape and without breaking the bank, check some recommendations on our ultimate guide, and book your yoga class today!
FAQ about Massages in Tulum
What types of massages are available in Tulum's spas?
Tulum's spas offer a variety of massages, including Swedish, deep tissue, hot stone, aromatherapy, Thai, and reflexology.
What is the average cost of a massage in Tulum?
The cost of a massage can vary depending on the spa and the type of massage. On average, expect to pay around $80 to $120 USD for a 60-minute massage.
Do I need to make a reservation for a massage in Tulum in advance?
It's always a good idea to make a reservation in advance to ensure availability, especially during peak season in Tulum.
How long do massages typically last in Tulum?
Most massages in Tulum last between 60-90 minutes, but some spas may offer longer or shorter sessions depending on your needs.
Can I request a male or female massage therapist in Tulum?
Yes, many spas in Tulum allow clients to request a male or female massage therapist. Be sure to specify your preference when making a reservation.
Top Events to Make Your Trip Unforgettable
DOMINIK TULUM @MIA TULUM
When: September 9, 2023 7:00 PM
Where: Mia Restaurant & Beach Club, Tulum
🌴 Join Us for An Unforgettable Night at DOMINIK - TULUM at Mia Tulum! 🌴
Friends, clear your schedules and get ready for a magical experience at Mia Tulum! This stunning location will host DOMINIK - TULUM on Saturday, September 9th, from 7 pm to 1 am. This isn't just another event; it's a fusion of nature, culture, and sound featuring an incredible line-up with GIORGIO STEFANO, AUDICTIVE, and MAURO TORRETA. At DOMINIK, you'll find the perfect blend of Tulum's lush jungles and pulsating underground beats, creating an environment where genuine connections blossom.
🎟️ Secure your tickets now:
Early Bird: $575 MXN ($38 USD), includes a welcome drink 🍹 (Limited Availability)
Tier 1: $805 MXN ($52 USD), includes a welcome drink 🍹 (Limited Availability)
Final Tier: $1150 MXN ($75 USD), includes a welcome drink 🍹 (Limited Availability)
Dinner + Party: $1380 MXN ($90 USD) 🍽️🎉 (Limited Availability)
See you there for a night you won't forget! 🎶✨
Ready to join us? Get your ticket now! Early bird tickets are already selling out, secure them at 632 pesos (only 15 tickets available).
Hurry – spots are filling up fast! 🙀 We can't wait to see you there!
Top Parties and Club Events
17th September - ANCESTRAL SOUL @BONBONNIERE TULUM
22nd September - TONY ROMERA @BONBONNIERE TULUM
29nd September - TIM BARESKO @BONBONNIERE TULUM
4th November - HOT SINCE 82 @BONBONNIERE TULUM
13th March - LOCUS Tulum 2024