Discover Tulum At Night: 8 Best Places To Visit To Upgrade Your Nightlife
Tulum, Mexico, is jam packed with adventures during the day, where you can go out on the best cenote tours, kitesurfing by the beach or take a luxurious trip to Playa Del Carmen. But, do you ever wonder what Tulum nightlife has to offer? Let's check it out!
Well, when the night comes, the party is just getting started. Over on the streets, you will find people dressed up for occasions, street performers and the scent of hot local foods fills the air. Once you're living the Tulum nightlife, you know that you will have a blast!
*Still have to attend the best parties in Tulum?* – we really want to share with you how our friend Virginia made our stay in Tulum unforgettable. She made us be part of incredible events and parties throughout the town and we can't recommend her enough. Take advantage of her free service below!
LIVING THE TULUM NIGHTLIFE: BARS, CLUBS, & RESTAURANTS
The thing that keeps the spirits of nightlife Tulum alive is how people love to go to a place that serves the best foods, drinks and entertainment. You will find that most of these services are provided in bars, nightclubs and restaurants. More luxurious environments are located across the hotel and beach zone than Tulum Centro. So, let's break it down, talk about each of them and see if you find something you like.
THE BARS IN TULUM: BOTTOMS UP!
If you fancy a cozy or upbeat ambiance at night while you enjoy the night with your pals, then you should look at the Best Bars in Tulum. But, this list will only give you a glimpse of what to expect during your visit to a bar.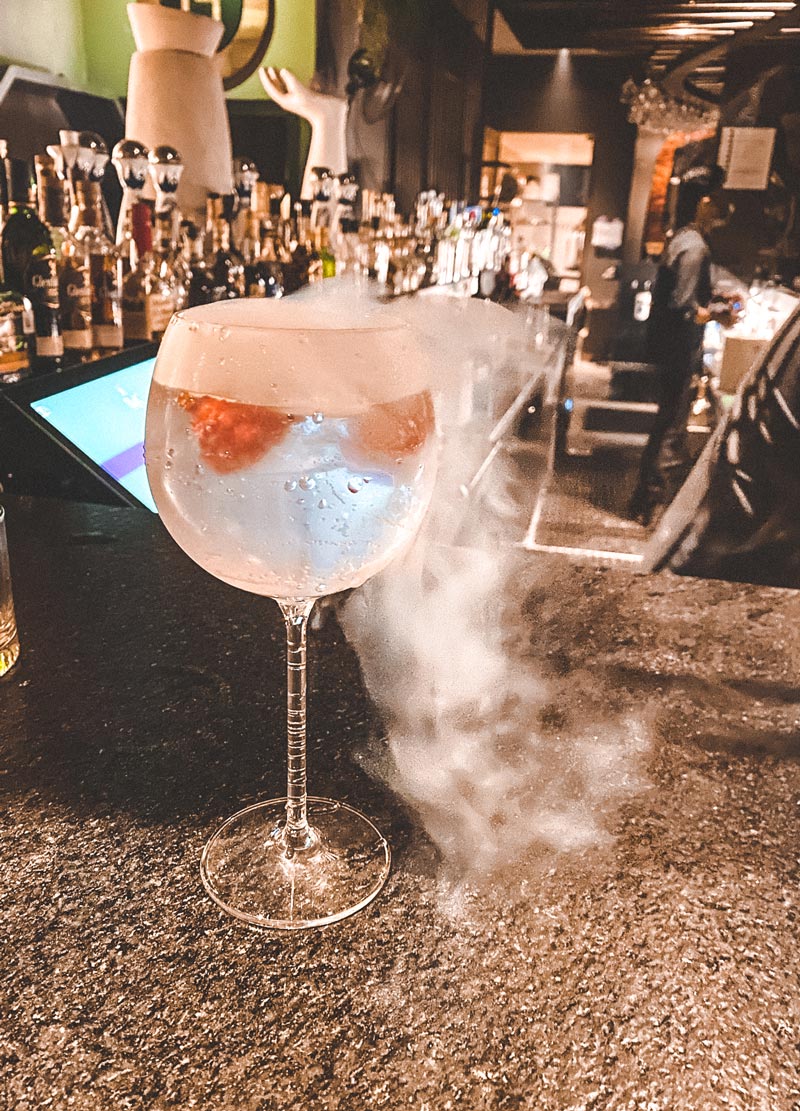 "Ready To Taste Some Signature Drinks?"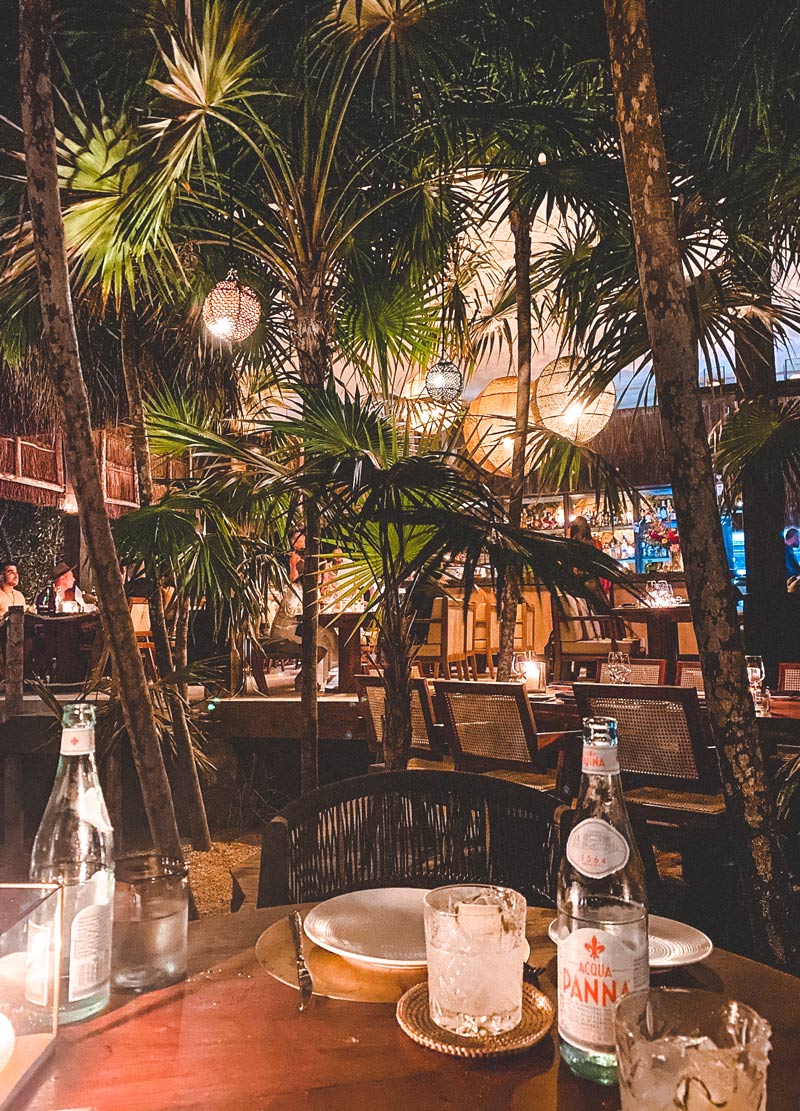 "We Love Shows In Tulum Clubs"
Opens from: 7am – 10pm (Sunday closed) | Vibes: Fun and relaxing
Located in Tulum Centro, Batey Mojito Guarapo Bar is a local dive bar with many tourists and locals coming to spend the night. It is popular because Batey Mojito serves delicious Mexican foods and specialty drinks that are affordable! Top it off with a backyard live music performance (at 7pm and 9pm), you will find yourself enjoying the lively ambiance and a lively night. Yet, you can stay away from the noise if you take a seat by the sidewalk. So come over when you yearn for a refreshing mojito and guarapo drinks!
Highlights: Local speciality drinks, comfortable place and affordable
NANA ROOFTOP BAR BY MAKA HOTEL BOUTIQUE
Opens from: 6pm – 12am (Tuesday closed) | Vibes: Comfortable and relaxing
Located at Tulum Centro and at the rooftop of Maka Hotel Boutique, Nana Rooftop Bar is an authentic fusion of a Japanese-Mexican restaurant. Their bar offers sterling cocktails, mezcal drinks and other healthy options too. At that price range, you can expect a more comfortable and chill ambiance, even when the DJ plays live music in the background. So, definitely check out their delicious dishes and Instagram.
Highlights: Authentic fusion cuisine to dine, a comfortable place to hangout and live music in most days
Take Advantage Of Free Concierge Service
As excellent to explore Tulum and its surroundings alone, you may need help figuring out where to start. To make the most of your money and time, contact Virginia and Kelly - two incredible Mexican girls living in Tulum for more than 15 years. They're familiar with the ins & outs of the Tulum town and hotel zone like the back of their hand! 
Since we arrived in Tulum 2 years ago, many adventures wouldn't have been possible without their help - they know literally everybody in Tulum and can perfectly organize every moment of your stay. Get the best tables, skip queues and get on the guest list of the coolest places in Tulum - this's only the beginning! 
They are ready to offer you guys FREE concierge service in Tulum for the time of your stay: take advantage of it, contact them on Whatsapp and live the best experience!
Get FREE Concierge Service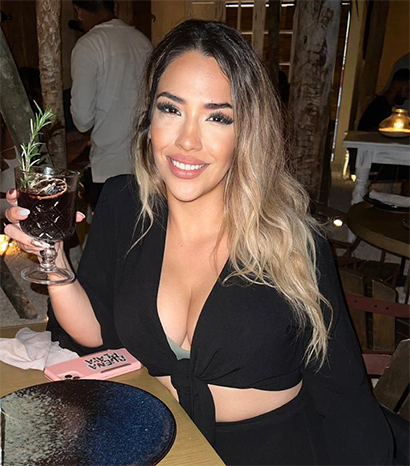 "Virginia Will Transform You In A Tulum Insider"
THE CLUBS IN TULUM: IT'S PARTY TIME!
Similar to the bars in Tulum, most night clubs have a bright and lively ambiance that can rock your body! If you fancy expressing your charisma and dancing skills, you should visit the clubs here and also check out the best Tulum beach clubs.
CASA JAGUAR: TODOS SANTOS BAR
Opens from: 6pm – 11pm | Vibes: Elegant and upbeat party
Casa Jaguar is a popular Mexican Cuisine restaurant and bar that hosts exciting night events. Many people go here to experience elegant dining and the open-door jungle party under the starry night! With Casa Jaguar, you can enjoy the ambiance of the DJ blasting upbeat music, lively people cheering and dancing, and the scent of mouthwatering dishes in the air. Mark your calendars and stay in touch with their upcoming events on their Instagram stories!
Highlights: Elegant jungle party, flexible and great ambiance (sometimes relaxing, lively or romantic) and excellent service
PAPAYA PLAYA PROJECT RESTAURANT & BEACH CLUB
Opens from: 7am-10pm | Minimum spend more than 50USD | Vibes: An upbeat beach club party
Papaya Playa Project is a hotel, restaurant and beach club, located in the middle beach zone of Tulum. It is one of the best beach clubs that host popular events, such as the Full Moon and Moongaze. These events are accompanied by world-class artists to enhance your musical journey and spice up the ambiance of the beach party! Note that there is a minimum spend of 1600 pesos as an entrance fee (800 pesos included for food and drinks), and the event starts from 8pm to 3am. Be sure to visit their website for more information.
Highlights: Amazing waterfront beach club that hosts popular events known in Tulum
THE RESTAURANTS IN TULUM: UNIQUE ENVIRONMENT AND EXPERIENCE
If you prefer being sober and not in the mood for clubs and bars, you can still experience Tulum nightlife at its finest. You can either go on tours tasting street foods at Parque Dos Aguas, or dine at luxurious restaurants. There are a lot to uncover, but here we list just a few restaurants that we found unique compared to other places in Tulum. Check it out!
Opens from: 5pm – 11pm | Minimum spend of 50 pesos on Salsa Night | Vibes: Lively and fun
Palma Central is the best place to get a variety of delicious and affordable dishes to pick from the food stands around. The area is an outdoor dining setting where you will find these stands on every corner of Palma Central. Here's the fun part…
Come every Tuesday and enjoy Salsa Night (50 pesos for entry), where there will be a stunning music performance and a dance floor for you guys to salsa! Also on most Sundays, this gem of a place greets you with a Market Day event that opens up small booths that sell jewelry, healing products and more!
Highlights: Live music, variety of affordable foods and lively ambiance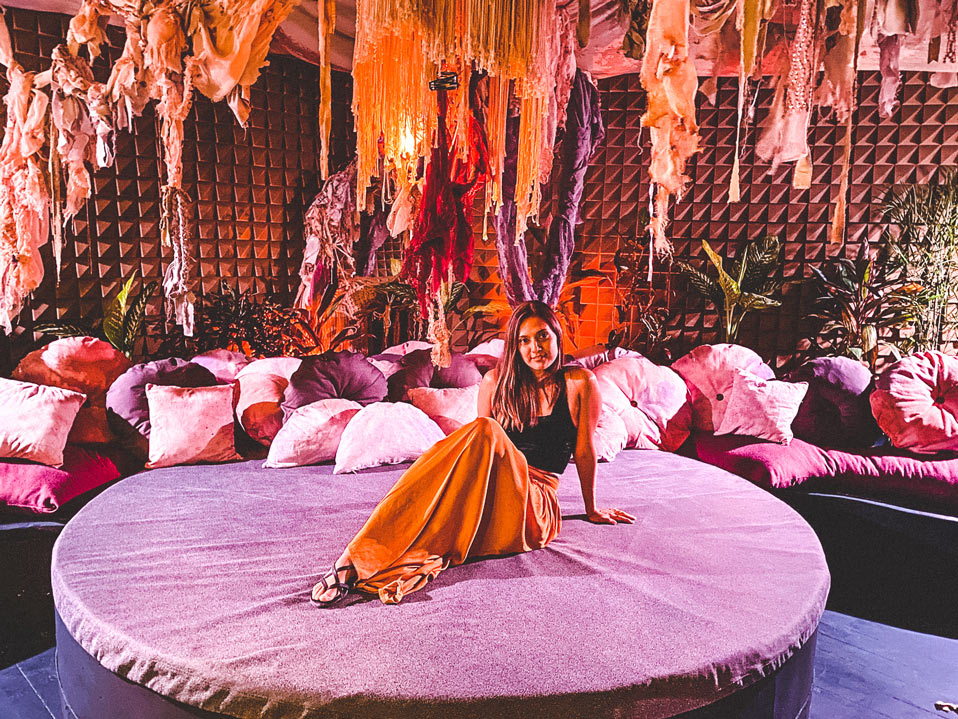 "Get Lost In Crazy Locations In Tulum"
KIN TOH RESTAURANT BY AZULIK RESORT TULUM
Opens from: 5:30pm – 10pm | Minimum spend of 50USD for reservation deposit | Vibes: Luxurious and comfortable rooftop
You can't find a place like Kin Toh in Playa Del Carmen or Cancun. Kin Toh is a luxurious and elegant rooftop restaurant that takes your dining experience to a new level! They have this special place called The Nest, where you will dine at a private table on the top of Kin Toh restaurant. The best part is to catch the sunset fading into the gorgeous green Tulum Jungle. If you like to experience Kin Toh, you should book a reservation first on their website. Important: Be sure to view/ask about their reservation policies.
Highlights: Luxurious environment with an incredible rooftop view of Tulum's nature
Before you leave your hotel! There are several interesting tips to spice up your evening!
Wear comfortable but fashionable clothes in summer. It usually gets hot in this part of Mexico, even during the night. But, also keep in mind your fashion.

Bring pesos just in case. Better be prepared as some local bars just don't accept cards.

Check the bill and change when paying. Be sure to check the correct amount written on the bill and your change.

Better to use motorcycles or taxis. To avoid parking hassles, especially on the weekend around the hotel zone.
There is more to the nightlife in Tulum and the key to finding it out is to explore! Explore as you would venture into the beautiful nature of Tulum during the day. Whatever it takes, blend in with the locals, talk with them with your broken Spanish and you will find that hidden gem whose secrets are only known by the locals.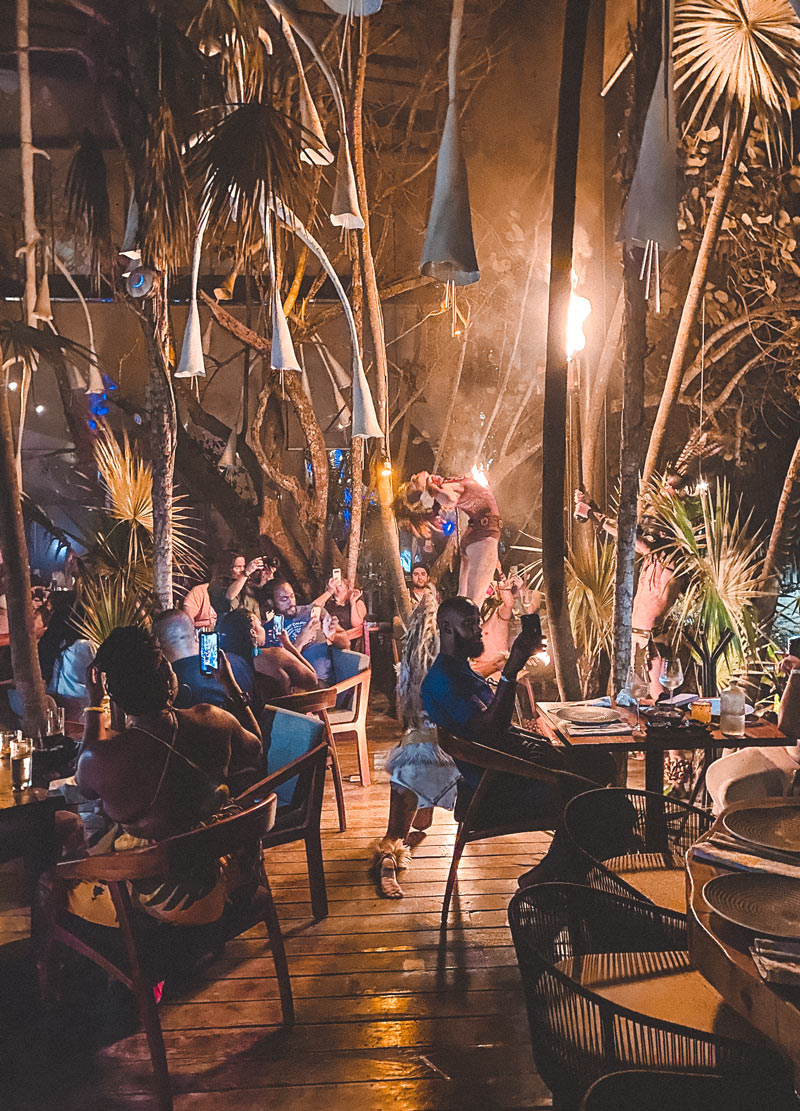 "Romantic Dinner With A Bit Of Fun!"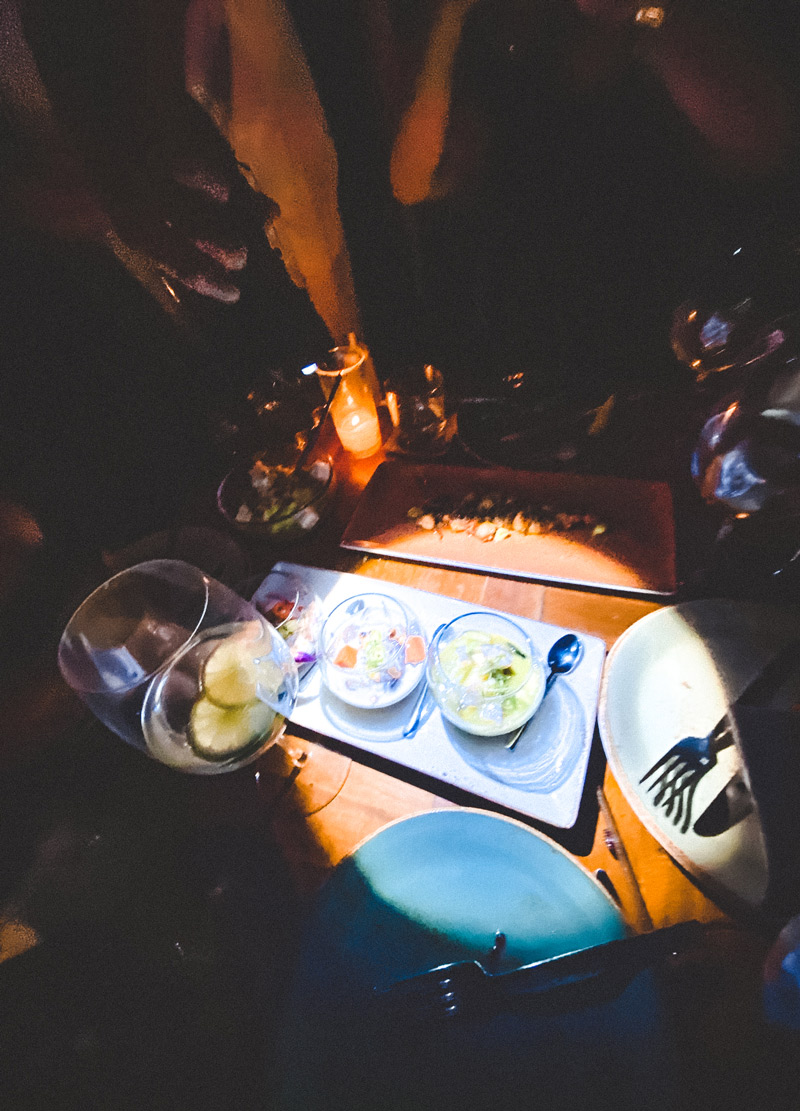 "Tasting Mexican Menu"
We hope that you learned something and enjoyed reading our article. Let us know down below about your experience of the night in Tulum. We are all ears!
Great, let's feature the "MYSTICAL SUNSET /OLIVER HUNTEMANN" event at Mia Restaurant & Beach Club in Tulum on Wednesday, 29 November 2023. Here's the HTML snippet for your event: ```html
👉 WEDNESDAY, Nov 29
MYSTICAL SUNSET /OLIVER HUNTEMANN 🌅
📍
Mia Restaurant & Beach Club, Tulum
💵
Tier 1 Tickets: Mex$ 660 (incl. fees), Final Tier: Mex$ 880 (incl. fees)
📩
Contact Virginia
here
to book a table
Join us for an unforgettable evening at Mystical Sunset with Oliver Huntemann. Contact Virginia here to book your table and be part of this magical night on the beach! 🎶🔥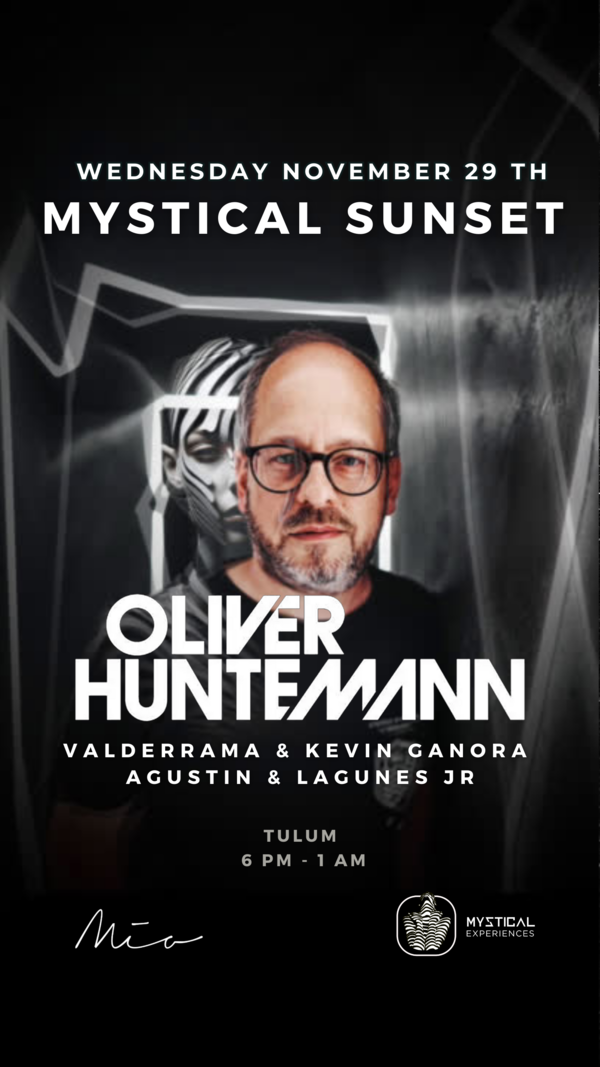 Top Parties and Club Events
23rd November - VAGALUME SESSIONS KEENE @VAGALUME
26th November - VAGALUME SUNDAZE MITA GAMI @VAGALUME
30th November - VAGALUME SESSIONS VALDOVINOS @VAGALUME
3rd December - VAGALUME SUNDAZE VALENTIN HUEDO @VAGALUME
7th December - VAGALUME SESSIONS MUSTAFA ISMAEEL @VAGALUME
30th December - PIKNIK POLO CORP & LEO LEONSKI @VAGALUME
31st December - NEW YEAR´S EVE @BAGATELLE TULUM
31st December - NYE PARTY 2024 @VAGALUME
13th March - LOCUS Tulum 2024