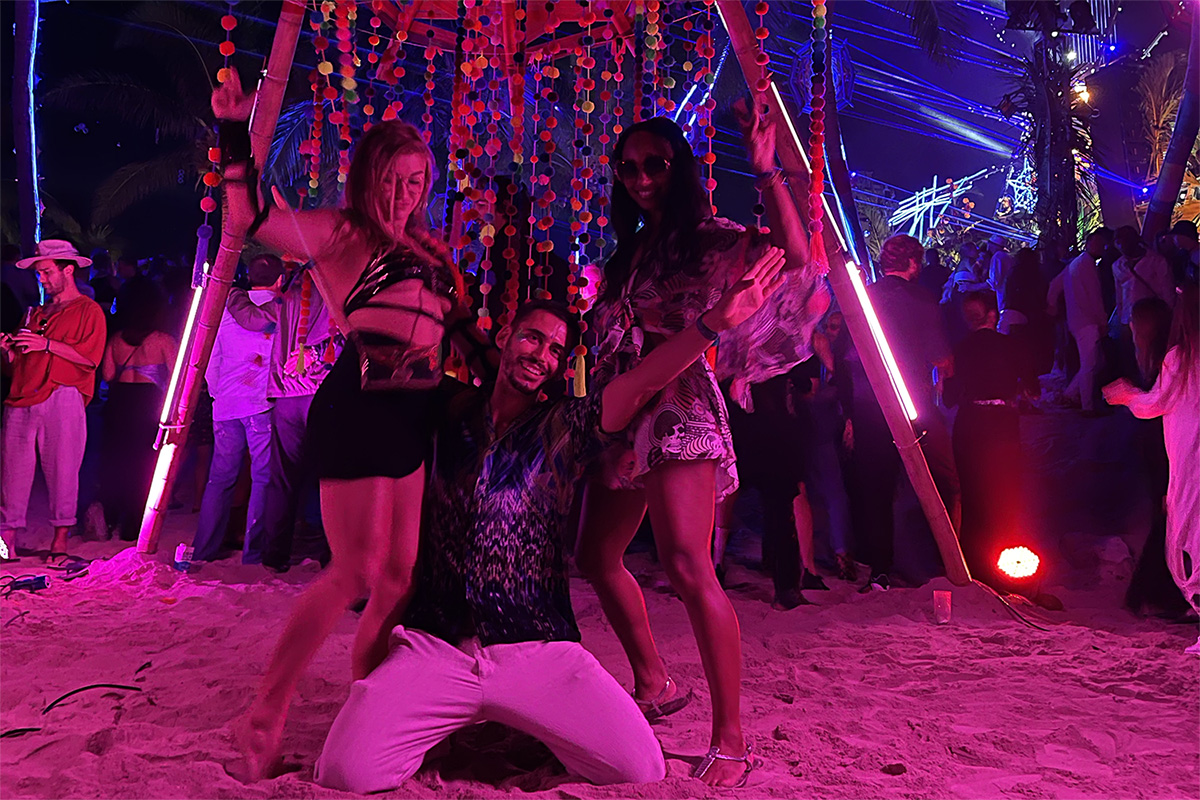 Tulum New Years Eve 2023: Important Info On Parties And Celebrations
Tulum, Mexico, with its beaches and hotels overlooking the Caribbean sea, it's ready to welcome 2023 with a bang! Maybe you're not celebrating Christmas or other festivities, but celebrating the New Year's Eve is something we deeply love and believe in. Focus on a new beginning, set your intentions, live a new experience – it can be a cliche but you could also overturn your life. 
And what's better than celebrating the last day of Dec with a delicious dinner, music and a crazy event? That's why we made a list of the best events and festivals in Tulum's hottest hotels and clubs to kick start your January!
Check them down below and book your tickets asap – we have lived in Tulum, Mexico, for 2 years and this kind of event gets sold out even before the pre-sales start. First come, first served they say!
The Best NYE Events In Tulum To Say Goodbye to 2022
Here below you find the top 5 events to attend in Tulum, Mexico, the night of the New Year's Eve. For some of them you would also need a secret code, but we'll be happy to share it with you. We're all a big family after all, right? 😉
All located in the Tulum beach and hotels zone, these 5 clubs offer both dinner and music to boost your last day of the year. With international fame DJs that will set your mind and body free from the stress and any bad thoughts of 2022, be ready to live The experience. 
Check down below how to access these events, our reviews of the clubs, and some secret info we got from a dear friend – let's kick start 2023 with a view on the Caribbean sea!
PAPAYA PLAYA PROJECT NYE - GOLDCAP
Papaya Playa Project is hosting a crazy party for NYE 2023. You'll need a special code to book your tickets – but hey, it's your lucky day! The password to access Papaya Playa Project new year's eve celebration is AgeofReconnection. Reserve your entrance quicker by clicking the button below.
You will be welcomed with a freshly made cocktail prepared by the creative bartenders. After this, you'll have a delicious dinner experience cooked by a guest chef. Great live electronic music and performances will accompany you all night long – DJs of the night will be Goldcap, Sainte Vie (live), Niki Sadeki and many more talents.
These kinds of events go sold out quicker than you think – so hurry up!
Book Your Ticket Here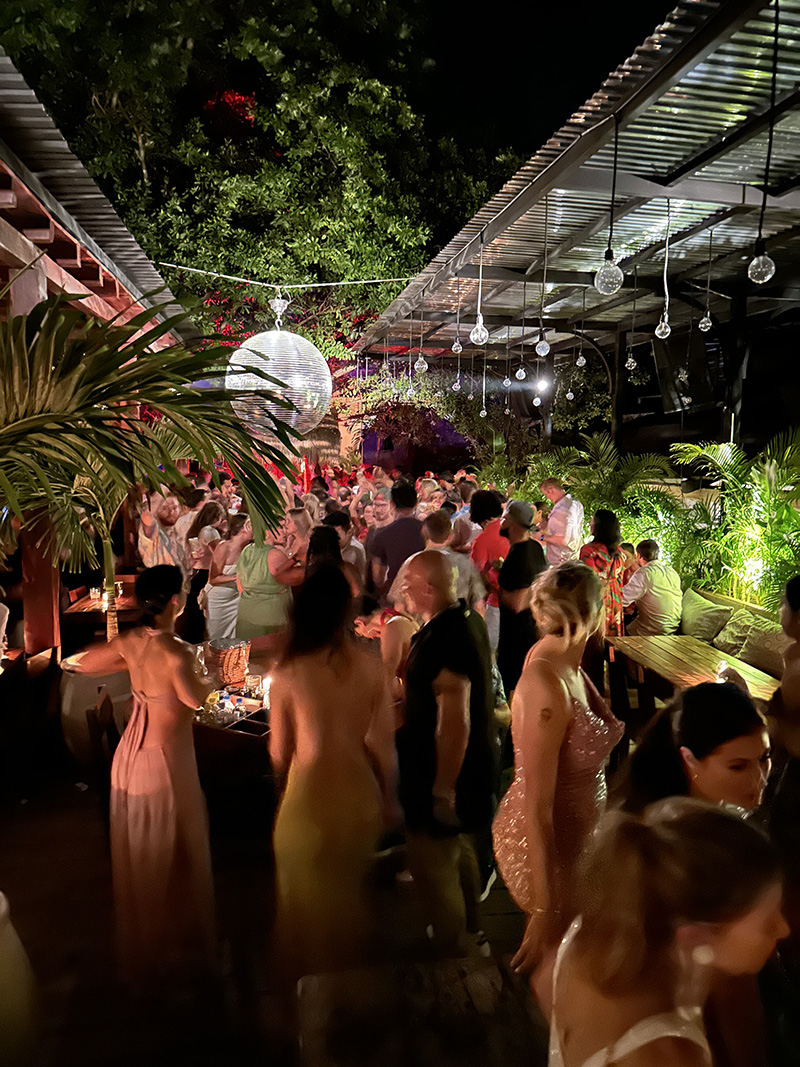 December 31, 2022 8:00 PM
Mia is ready to set you free with some incredible music by DJs Pablo Fierro and Shane Doron! Spend the NYE celebration at Mia Tulum and dance the night away on the beach, meet new people and enjoy the live performances that create the perfect ambience. 
What will the celebration look like? Start with 2 drinks included, party favors, surprises, and to top it all off, meet like minded people in Tulum, Quintana Roo, to start 2023 with a smile!
Book Your Ticket Here
December 31, 2022 8:00 PM
Ready for a crazy white and gold party? Have fun and set yourself free with music by GHEIST, HUMAN ARIAS, VITE + MIGANOVA, and NEGRINM. If you want to have an incredible nightlife experience this New Years Eve, we can't recommend Vagalume enough – more info about the NYE event here. One of the coolest places in Tulum, Riviera Maya, beach and hotel zone, with the right vibe to party, and a fab design to cheer for 2022 and welcome 2023!
Book Your Ticket Here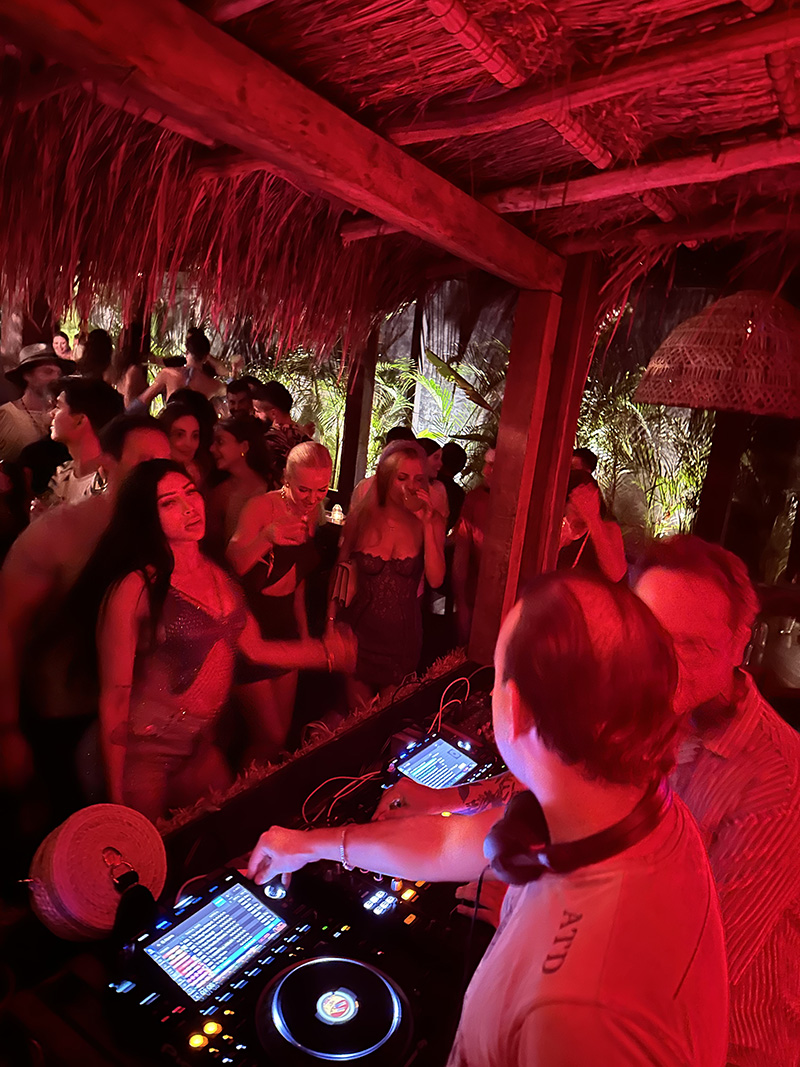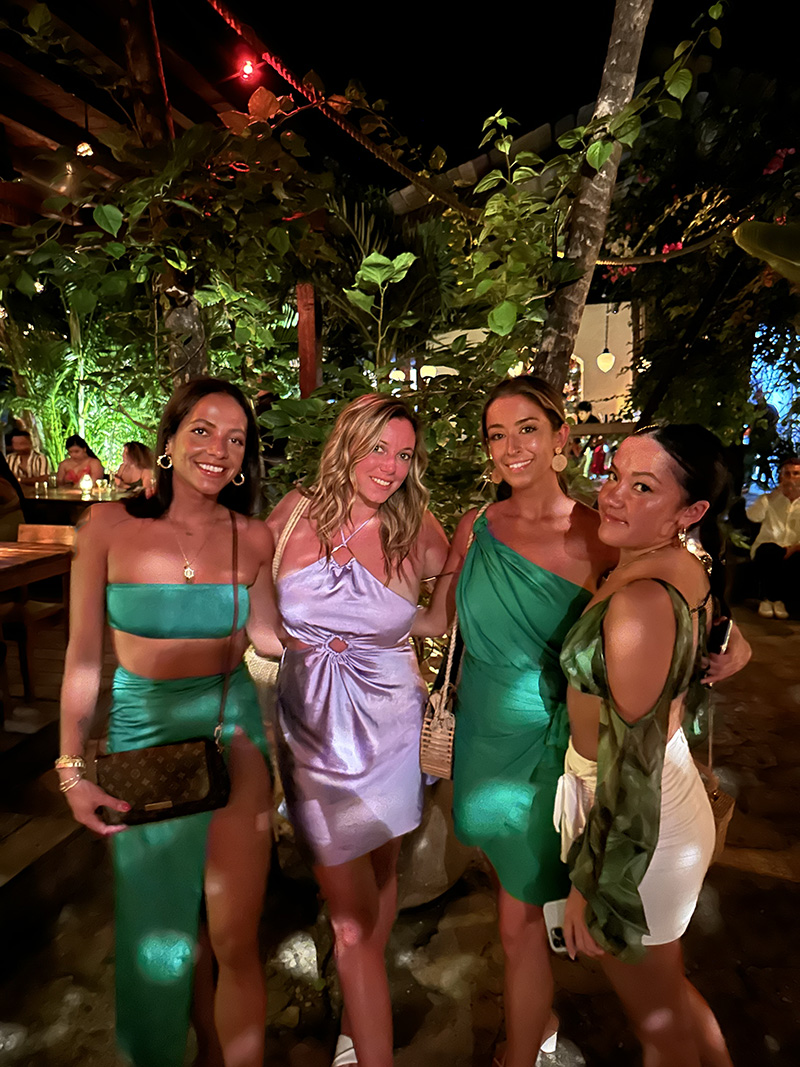 December 31, 2022 8:00 PM
With a dress code that is Dress to Impress you can't go wrong with the New Years Eve event at Bagatelle Tulum – important info here. This year they decided to welcome 2023 with a night inspired by Studio 54 mood and vibe. Half at the restaurant inside, and half at the beach club outdoors – you'll get the best of what Bagatelle has to offer. Start your night with a delicious dinner and a glass of Dom Perignon to celebrate the last day of 2022 with style. 
Book Your Ticket Here
December 31, 2022 11:00 PM
This year Bonbonniere is hosting the perfect night to celebrate 2023 together – check out more info here! Close to Gitano and other cool places in the beach zone, Bonbonniere will make you live the best time of the year with music, great atmosphere and red light all over to rock the last night of the year. 
Book Your Ticket Here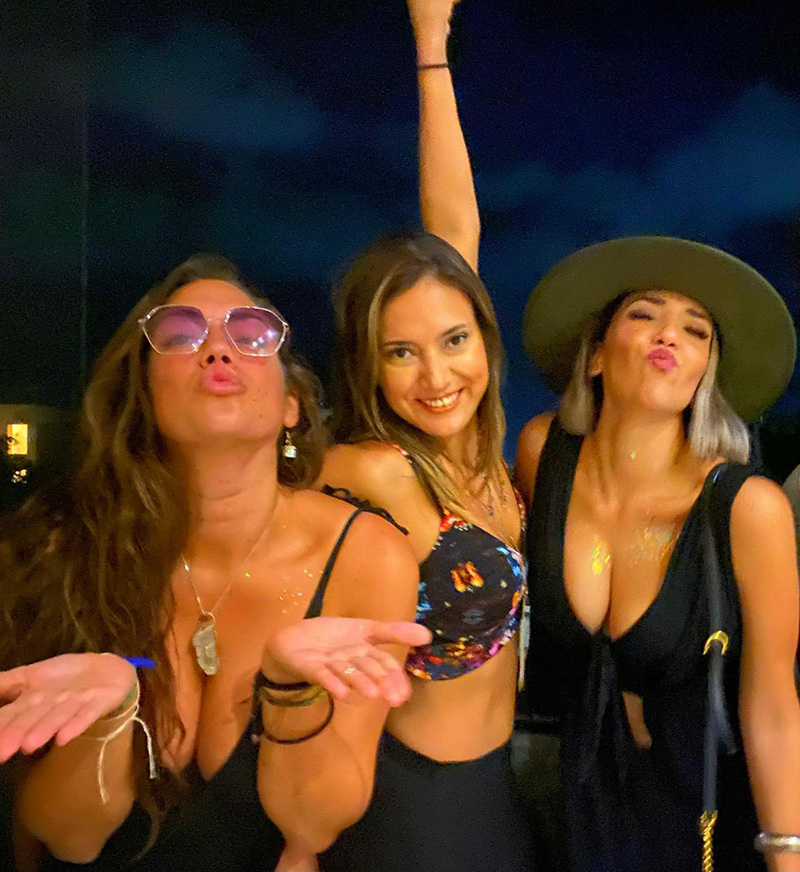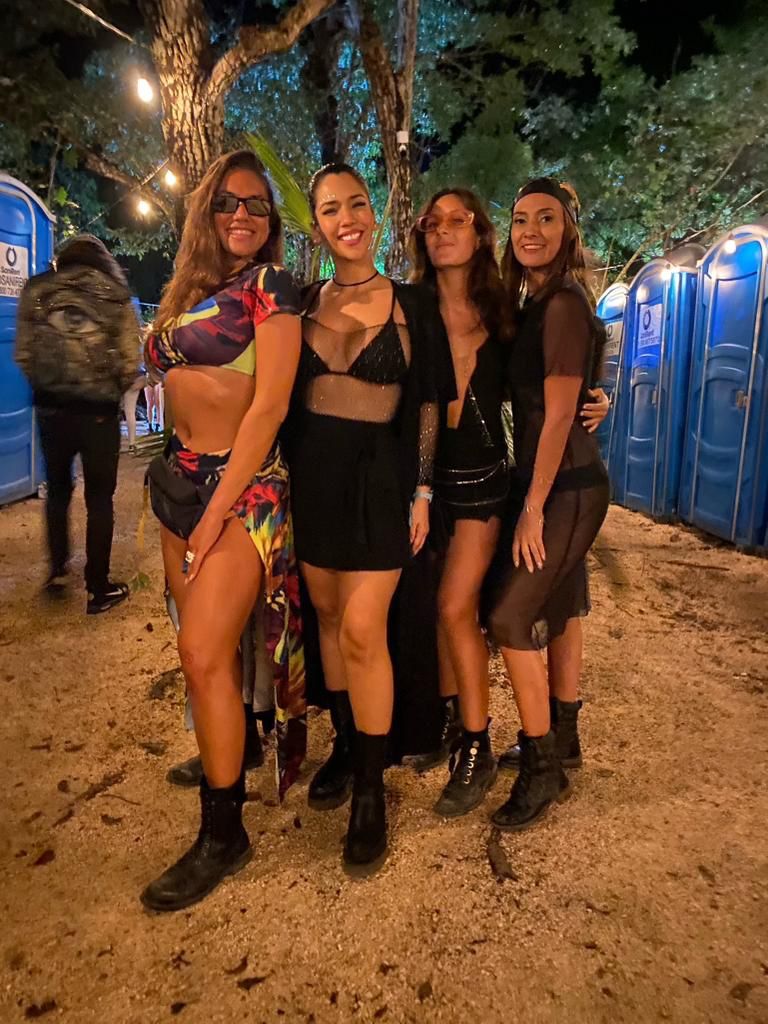 Jungle Party NYE - SAVAGE & SHē
December 31, 2022 9:00 PM
With a festival-like vibe, be ready to live the first of 3 nights in some secret exclusive location in Tulum. Be one with the Tulum Jungle and live a 12 hour musical journey and the incredible SET Underground experience. Be one of the 1,000 guests admitted at the party!
Dance the whole night and say hello to 2023 admiring an amazing sunrise in the middle of the jungle. We are sure this boutique festival with top shelf liquor will blow your mind!
Book Your Ticket Here
Book A Car At The Best Car Rental In Tulum
We were planning some trips in Yucatan to explore cenotes and we desperately needed a car! It's not always easy to find the best deal and moreover - not to get scammed. We ran into Renata, a really kind girl, during a yoga session in La Veleta. That's how we found out Renata is renting cars and her business is really cool.
After seeing her bran new cars, we saw the super convenient prices she was applying and we decided to try her service out. We had an incredible experience - transparency, no need for deposit on our credit card, a lot of flexibility and kindness - in a nutshell: we loved our experience at BGH Car Rental and we can't recommend you any better company in Tulum especially during high season when the car rental market goes wild.
Rent a car at 40 usd per day with full coverage insurance and unlimited kilometrage today!
Book Your Car At The Best Price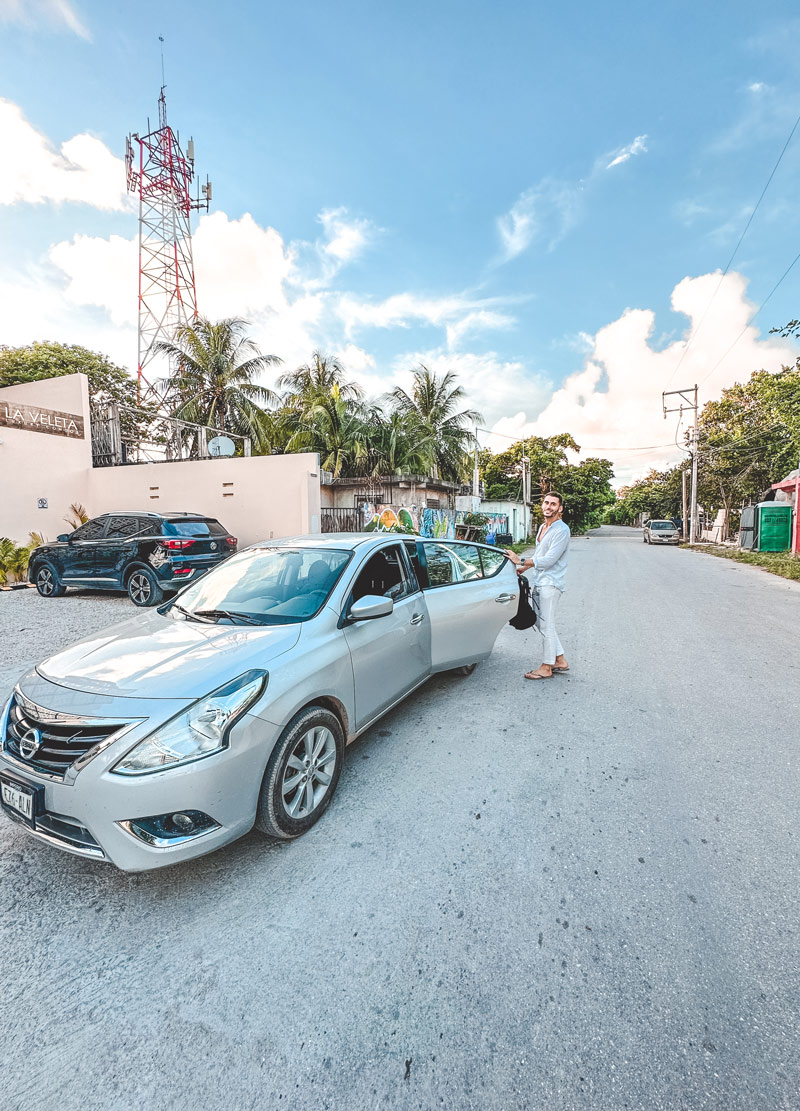 "Nissan Versa Was Perfect For Us"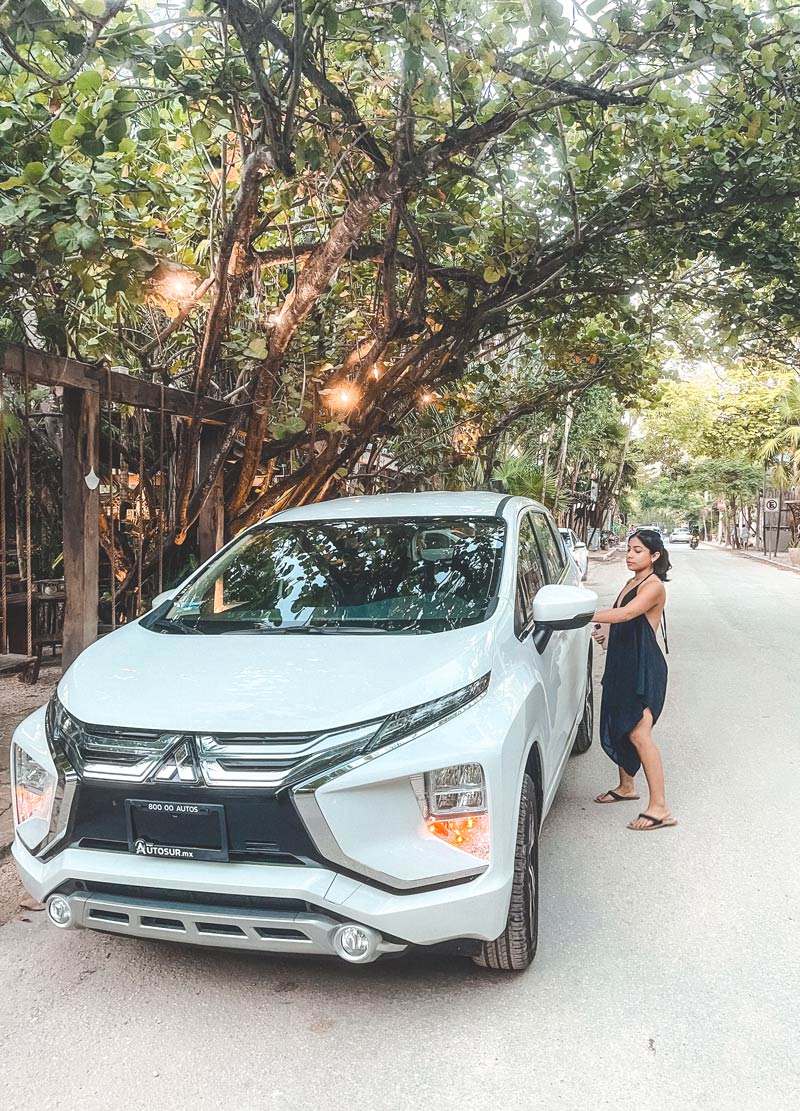 "Xpander Is The Best Car For Day Trips"
FAQ about Tulum New Years Eve
Is it worth it to spend NYE in Tulum?
Tulum is one of the best places in Mexico to spend New Year's Eve! Escape the cold of Europe and the US, and chill on the beach and party until the sun rises again. It is one of the places of Riviera Maya with more events and parties in the program for NYE!
Which event is the best for NYE in Tulum?
There are many different events for NYE in Tulum, from beach parties, more formal dinners, and jungle parties. Depending on your budget and the vibe you want for the NYE, you'll have plenty of options. We personally love beach parties and the unique jungle parties!
Is Tulum dangerous for new years eve?
Tulum, as every place in Mexico, can be dangerous sometimes. New Year's Eve is an event that attracts many tourists, so pickpockets and other dangers can be behind the corner. This doesn't mean that Tulum is dangerous – behave wisely and you'll have no problem!
How long before I need to buy events' tickets for NYE in Tulum?
First come, first served they say! This is so true for Tulum – make sure to book your tickets at least 2 to 3 weeks in advance if you want to get the early bird discount. If you have problems in finding tickets for an event – you can check availabilities here on this page!
Where should I go for new years eve in Tulum?
The events we listed in this article are definitely the best out there – but events for NYE are mainly located in Tulum beach and Tulum jungle. Papaya Playa Project, Mia, Vagalume, Bonbonniere are just a few of the cool clubs waiting for you to celebrate NYE in Tulum!
Are 3 days enough for Tulum?
Depending on what you want to do, 3 days in Tulum can be enough! If you're coming for the NYE, enjoying the beach or some cenote on the 30th, party on the 31st and chill on the 1st sounds like a really good plan.
Is Tulum a party town?
If there's one thing for sure, this is that Tulum is really the perfect place to party in Riviera Maya. Check out our article about Tulum events to start organizing the best nights during your trip to Mexico!
How to book event tickets in Tulum?
You can easily book your tickets through the links in the article. If you want to book for a big group or you want special attention, you should take advantage of the FREE concierge service of Virginia! Contact her on Whatsapp right here.
Is Tulum good for New Year's Eve?
Yes! Tulum is one of the best places in Mexico to spend New Year's Eve! You will have a wide range of incredible events and crazy festivals to choose from! 
Do I need to purchase tickets in advance for New Year's Eve parties in Tulum?
Yes, you should purchase your tickets for New Year's Eve parties in Tulum in advance. These parties are hot tickets and can sell out fast. Don't leave it to the last minute – you don't want to miss out!
What can I wear to a New Year's Eve party in Tulum?
For the New Year's Eve party in Tulum, you can wear anything with a boho-chic vibe. Think light, breezy clothes with a touch of glam. And don't forget comfy shoes – you'll be dancing in the sand! And hey, it's a beach town, so feel free to rock those flip-flops!
Do I need to rent a car for New Years Eve in Tulum?
Yes, renting a car for New Years Eve in Tulum is a good idea if you don't want to stress about the public transportation schedules. They tend to reduce shifts during the holidays.
Where should I stay in Tulum for New Year's Eve?
For Tulum New Year's Eve you can stay in hotels in the Beach Zone or Airbnbs in Aldea Zama or the Centro, so you will be close to the hottest spots in Tulum! 
How to enjoy 2023 NYE in Tulum, Quintana Roo, at the best: our tips
 Here's our 5 tips on how to enjoy NYE in Tulum, Riviera Maya. 
Travel light. You'll for sure want to come back home with some beautiful clothes or souvenirs from Tulum, so better have some free storage in your luggage;
Dress comfortably. It's true that many events have a dress code, but remember that you'll dance for many hours and sometimes also on the sand. So, why not wear a beautiful long dress, a flat shoe and feel like a Mayan goddess?
Never bring too much cash with you. Sometimes Tulum can be dangerous, so pay attention and don't bring too much cash with you. If. you'll need it, you can always go to an ATM;
Don't drink alcoholic drinks on the street. If you want to drink a beer on the streets of Tulum because you're too excited for the New Year's Eve celebration, forget about that: you can get a fine and it's never nice to have a meeting with Mexican police;
Relax and have fun during the day, but don't overdo it – you can be tired at night and we're sure you want to party until dawn! Moreover, give a look at others cool festival upcoming in Jan, like Zamna: you should really attend one during your vacation in Riviera Maya!
Which is the perfect hotel to stay in for NYE 2023 in Tulum, Riviera Maya?
Playa del Carmen, Cozumel, there are many cool places in and around Tulum to stay during New Years Eve. But what we can advise you to do is to book a hotel close to the party you'll attend. Imagine having to come back to Playa del Carmen or Cozumel after the party – basically impossible. Check out here our ultimate list of our favorite hotels in Tulum, perfect if you're traveling on a budget but you're not ready to compromise on the beauty of the amenities and rooms. 
Many of these hotels also offer yoga sessions which are perfect to re-align yourself to start the new year – check them out here!
Top Events to Make Your Trip Unforgettable
MATTHIAS TANZMANN @BONBONNIERE TULUM
Join us for an unforgettable night of electrifying beats and pulsating rhythms with the incredible Matthias Tanzmann live at Bonbonniere Tulum! Get ready to dance the night away on Saturday, June 3rd, starting at 10 pm and going till late. With his signature blend of deep house and techno, Matthias Tanzmann will take you on a musical journey like no other. Prepare to lose yourself in the captivating sounds and immerse yourself in the vibrant atmosphere of Bonbonniere Tulum. Don't miss out on this extraordinary experience as we set the stage for an exceptional night of music and memories. Get your dancing shoes ready and mark your calendars for an unforgettable encounter with one of the finest DJs in the industry, Matthias Tanzmann!
🎟️ TICKETS
● Tier 1 - The entrance fee is of $1000 MXN ($55 USD)
Limited availability
Ready to join us? Get your tickets now! Early bird tickets are $55 USD (only 20 tickets available left).
Hurry – spots are filling up fast! 🙀 We can't wait to see you there!
Top Parties and Club Events
1st June - VAGALUME SESSIONS PALOMA @VAGALUME
1st June - NIÑO ARBOL @MIA TULUM
2nd June - BASTIDAS @BONBONNIERE TULUM
3rd June - THE FULL MOON @Papaya Playa Project
3rd June - MATTHIAS TANZMANN @BONBONNIERE TULUM
4th June - 8KAYS [AFTERLIFE] @MIA TULUM
4th June - VAGALUME SUNDAZE MALANDRA JR @VAGALUME
8th June - EDU IMBERNON @MIA TULUM
9th June - HARVY VALENCIA @BONBINNIERE TULUM
10th June - MOONGAZE @Papaya Playa Project
10th June - BASTIAN BUX @BONBONNIERE TULUM
11th June - SONA BEACH PARTY @MIA TULUM
11th June - VAGALUME SUNDAZE JAALEX @VAGALUME
17th June - SOEL [AFTERLIFE] @MIA TULUM
17th June - STARVAULT @Papaya Playa Project
24th June - ASTROBEAT @Papaya Playa Project
25th June - VAGALUME SUNDAZE OSCAR L @VAGALUME
1st July - THE FULL MOON @Papaya Playa Project
8th July - ASTROBEAT @Papaya Playa Project
15th July - MOONGAZE @Papaya Playa Project
22nd July - STARVAULT @Papaya Playa Project
29th July - THE FULL MOON @Papaya Playa Project
18th August - MECA @BONBONNIERE TULUM
25th August - GUYJ @BONBONNIERE TULUM
13th March - LOCUS Tulum 2024