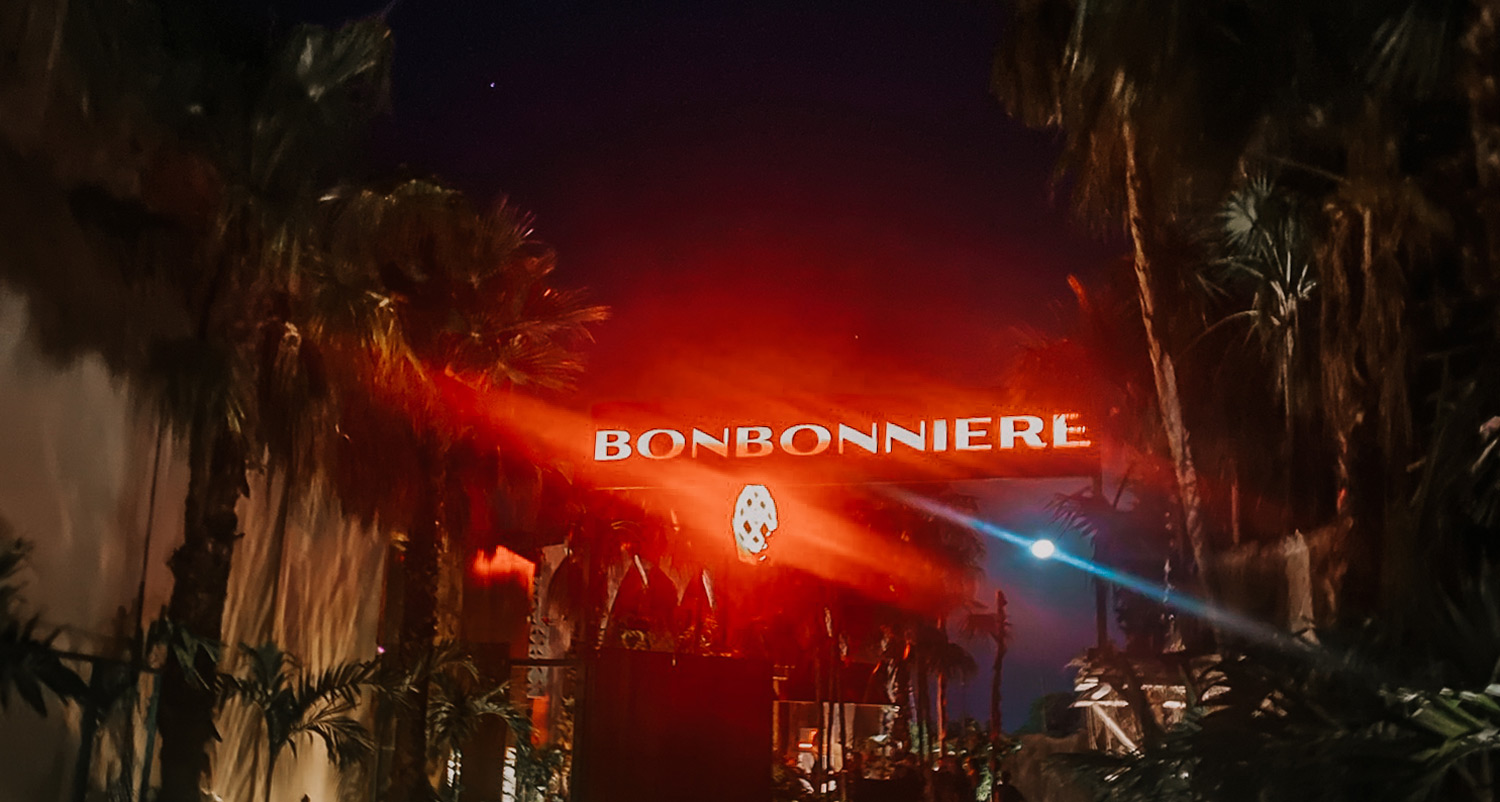 New Year's Eve At Bonbonniere Tulum 2023: Celebration Info And Tickets
You book your hotel in Tulum, far from the city center in the paradise of Tulum beach, and you can't wait to end December in the best way possible. Well, what can we do if we're not talking to you about Bonbonniere crazy New Year's Eve party celebration?
Get ready to say goodbye to December and welcome January 2023 in a chic jungle setting among the best hotels in Tulum beach, where tribal Tulum vibes meet the perfect live music. All this and much more will be the event at Bonbonniere this last day of the year – book your ticket before they go sold out and check out important info clicking on the button below.
For sure there are many events in Tulum for New Years Eve, but this one is among the best for the perfect mix of music, the proximity to the playa, the vibe of the place and the many successful nights they had in the past. Read out more about the location down below and share this article with your friends to organize the perfect New Year's Eve party in Tulum this 2023! 
Bonbonniere Beach Club Tulum: New Years Eve Event Details
2015 Bonbonniere London, far away from Tulum Mexico, won the voting for the best new nightclub. Celebrities like Paris Hilton, Nicole Scherzinger and William.I.am are regular guests, sharing not only the best champagnes of the world at one of the tables, but also many great parties and events. Welcome 2023 in the best way possible with a touch of French nightlife, in this city kissed by the Caribbean sea. Follow the red light during the night, become a part of the cult, and dance at one of Tulum's hottest events with the perfect live music!
Bonbonniere is a pure joy for club lovers. You'll be treated with the best service and, since this Club provides one of the best event sound systems around the Tulum Hotel Zone, you will be hypnotized by stimulating live Music Sets and DJs such as Carrillo, Blondish and Marco Carola who were also a part of Zamna 2020 – one of the biggest festival party in Tulum, Mexico. This year, an original local DJ from Tulum will host the event, to celebrate endings and beginnings, so read further on how to secure your tickets on time for the best New Years Eve party in the city!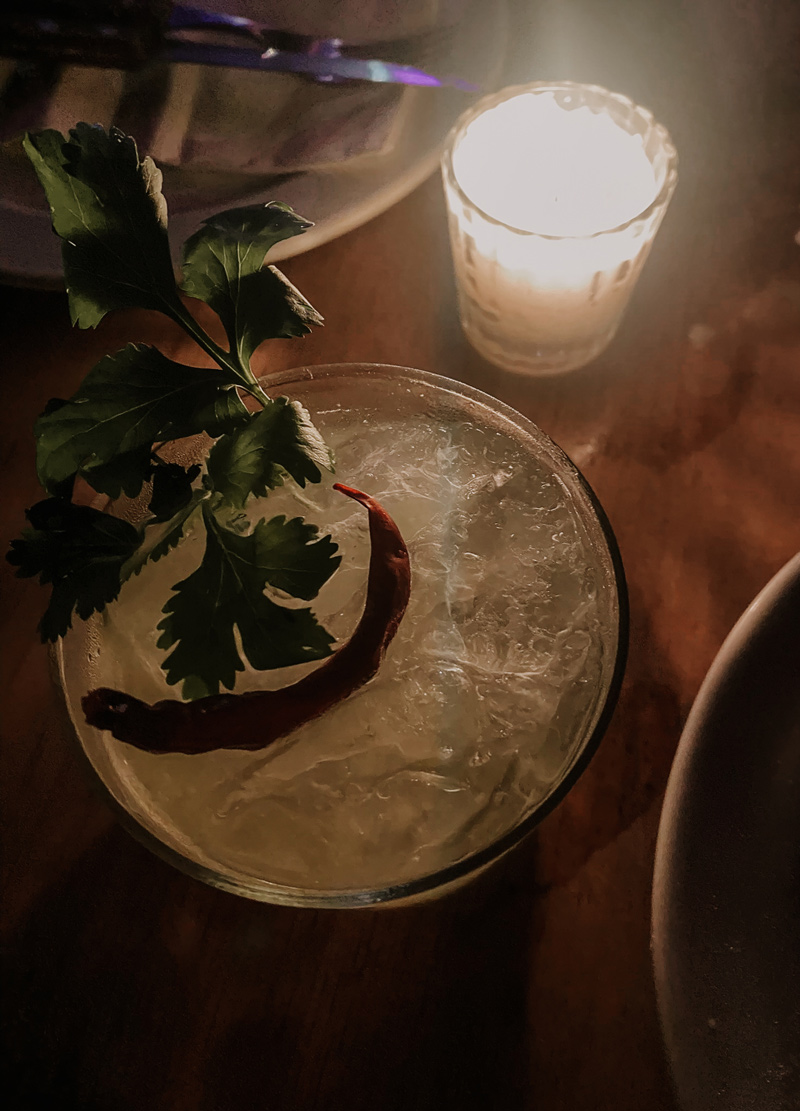 "Let's Spice Up The Night!"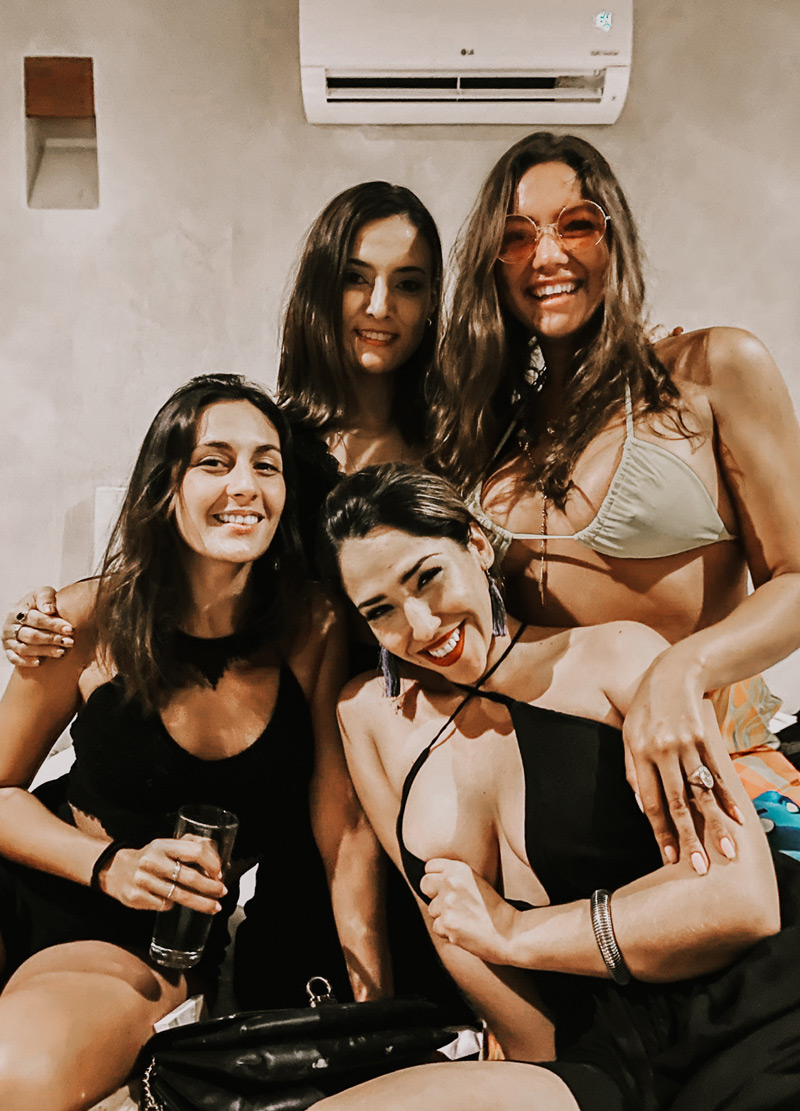 "Girl Power In Tulum"
New Year's Eve Event Dress Code
Bonbonniere Tulum, as the chic hotel zone where it is located far from the city, loves it classy. So, get ready to swipe off your flip flops after a day visit at the beach, and put on your best shoes to reach the bar and the delicious cocktails to spice up your night. The dress code for the New Years Eve 2023 night is Casual Glam, so put on a good lipstick, a nice dress and comfortable but elegant shoes and consider yourself ready to dance and party!
Check further down the different tickets you will be able to book and some special discounts you could get!
Book your ticket for New Years Eve in Tulum, Quintana Roo, and safe the night
From general entry to the event or the 4-table options, get the best price guaranteed and share more than just one bottle with your loved ones! Don't forget to bring your ID and Credit Card that you used to book the ticket – you will need them to check in. The party starts at 10 pm, the check in ends at 11PM: be sure to arrive on time to enjoy the last night of the year!
Book your tickets for the Bonbonniere New Years Eve party early enough to avoid long lines and waiting time or rising prices – we are sure you don't want that during your vacation in Mexico! 
Where is Bonbonniere located in Tulum, Quintana Roo?
Address: Carr. estatal Tulum – Boca Paila, Parcela 1744-A NCPE José María Pino Suárez, 77760 Tulum, Q.R., Mexico
Here are the different tickets you'll be able to purchase:
GENERAL ACCESS | $1000 MXN PER PERSON  
– Includes: 1 General Access  
– Does no includes: Table Reservation Tips, Transportation  
***Additional Charge can be expected if there is a performance/talent confirmed after your purchase.  
SILVER | $23,000 MXN INCLUDES: 8 COVERS + $20,000 MXN OF CREDIT IN CONSUMPTION + SERVICE FEE    

GOLD | $34,500 MXN INCLUDES: 8 COVERS + $30,000 MXN OF CREDIT IN CONSUMPTION + SERVICE FEE    

DIAMOND | $69,000 MXN INCLUDES: 10 COVERS + $60,000 MXN OF CREDIT IN CONSUMPTION + SERVICE FEE    

BACKSTAGE | $115,000 MXN INCLUDES: 10 COVERS + $100,000 MXN OF CREDIT IN CONSUMPTION + SERVICE FEE  
– Includes: Access, Limited free Covers(according to the Table Zone Reserved, Limited Credit for consumption, table in the zone reserved (guaranteed until 11pm) Waiter Service (Tips included).  
– Does not include: Specific table location(only zone guaranteed), transportation. 
Tulum's Hottest Event - Crypto Fest 2023
Spice up your vacation with a seductive blend of crypto expertise and Tulum's tropical beauty?
Tulum Crypto Fest 2023 is the perfect opportunity for you to immerse yourself in 4 days of active learning, socializing, and networking, all in the breathtaking backdrop of Tulum. Join other like-minded individuals and gain insights from over 30 renowned speakers on the latest blockchain technologies, AI, tokenized real estate, and more. Participate in engaging workshops and a thrilling hackathon, pushing the boundaries of what's possible in today's technological landscape.
Experience the perfect blend of cutting-edge innovation and Tulum's vibrant expat community. Be inspired by witnessing groundbreaking projects at the captivating Whale Tank pitching session and forge invaluable connections with thought leaders from around the world, all while enjoying the unique charm of Tulum.
Register now to secure your spot and access exclusive discounts before they're gone!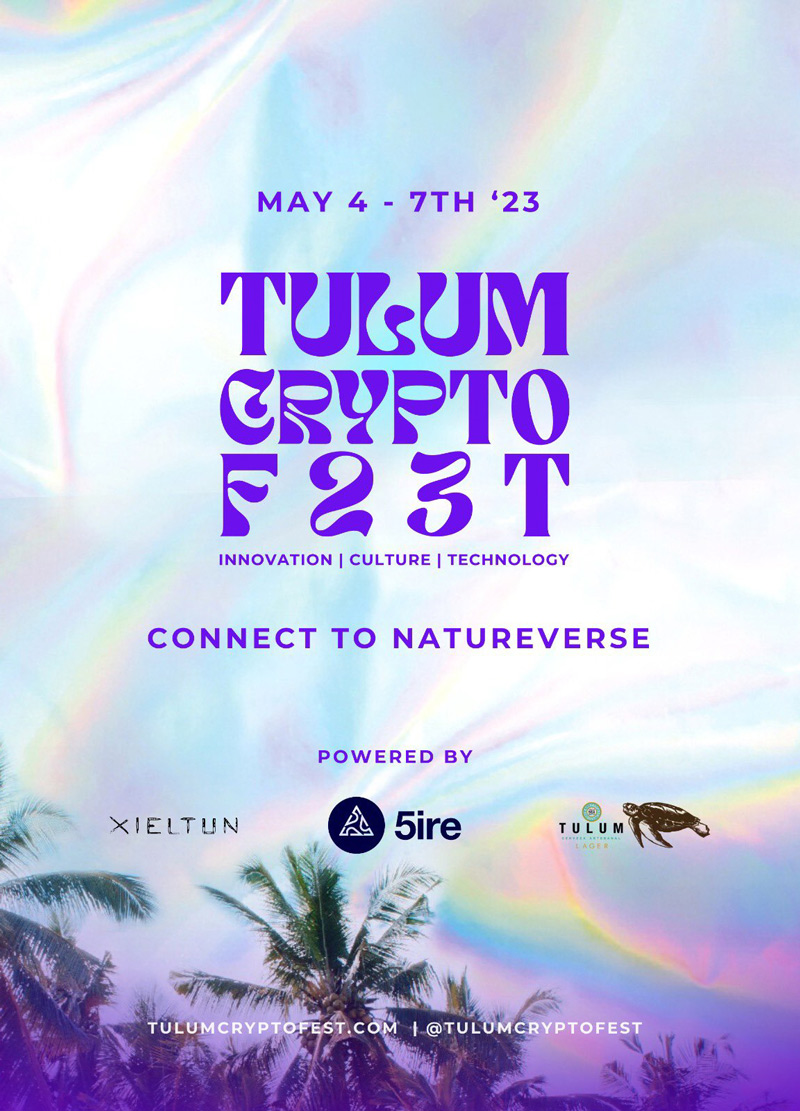 Secure Your Spot HERE
Use the promo code WELCOMETCF to receive a 20% discount on your ticket purchase.
Hurry – spots are filling up fast! 🙀 We can't wait to see you there!
Best upcoming parties in Tulum
❤️❤️❤️27th/30th April - PHILIA ART AND MUSIC WEEKEND @Papaya Playa Project❤️❤️❤️
28th March - S I N N E R Present: CRISTOPH @Vagalume
30th March - ELECTRONIC ELEMENTS @MIA TULUM
30th March - VAGALUME SESSIONS SOUND OF RITUALS @VAGALUME
30th March - POPOF @BONBONNIERE TULUM
31st March - TEN IBIZA @VAGALUME
1st April - BONOBO @Papaya Playa Project
1st April - HANNAH WANTS @BONBONNIERE TULUM
2nd April - VAGALUME SUNDAZE ROY ROSENFELD @VAGALUME
6th April - TOM & COLLINS @BONBONNIERE TULUM
8th April - PIKNIK @VAGALUME
8th April - THE FULL MOON @Papaya Playa Project
15th April - SIGNATURE @Papaya Playa Project
15th April - NIC FANCIULLI @BONBONNIERE TULUM
16th April - ANCESTRAL SOUL @BONBONNIERE TULUM
21st April - NICO DE ANDREA @BONBONNIERE TULUM
22nd April - STARVAULT @Papaya Playa Project
27th - 30th April - PHILIA ART AND MUSIC WEEKEND @Papaya Playa Project
4th May - Tulum Crypto Fest 2023 @Papaya Playa Project
6th May - THE FULL MOON @Papaya Playa Project
13th May - STARVAULT @Papaya Playa Project
20th May - ASTROBEAT @Papaya Playa Project