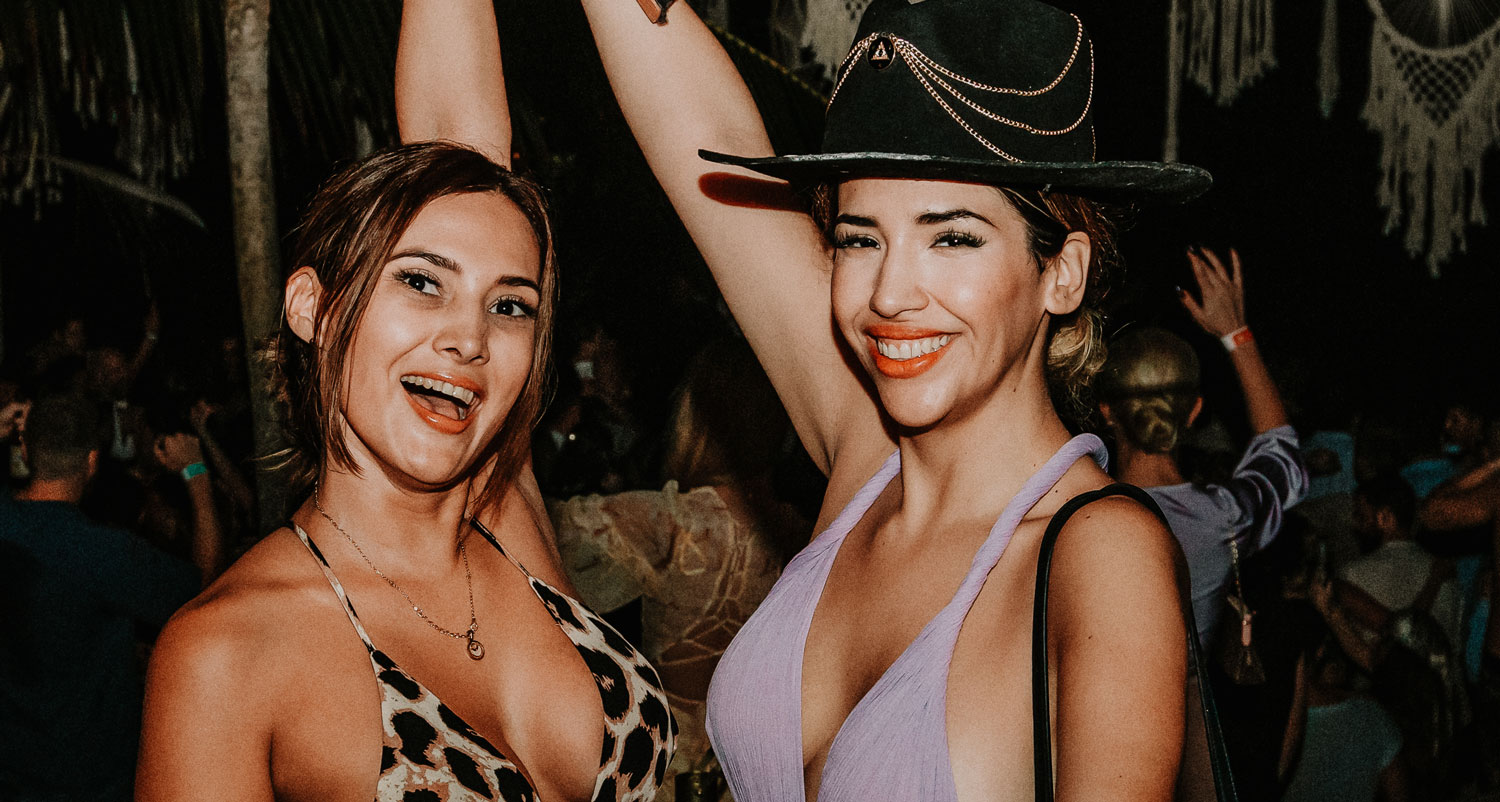 Joseph Capriati At Bonbonniere Tulum: Important Info On Tickets
Join this 3rd of Jan Bonbonniere Tulum, one of the most special club of Riviera Maya. Joseph Capriati, the famous DJ from Italy will make you dance till the sunrise with his techno and house beats. The party will take place not far away from Tulum beach, making your January days even hotter! Between an event of Zamna and another, this night at Bonbonniere is really different: make sure to secure your place booking your ticket or table today!
Bonbonniere Tulum, the favorite club by the VIP, will offer you a special experience with live music , to party again after NYE! Choose between a table or a single entrance ticket to dance under the DJ set – you'll not be disappointed! There will be many other events like in Vagalume, Papaya Playa Projects and many other clubs – but this one will really upgrade your nightlife during your stay!
Welcome January in the best way possible and book the last tickets of this special event!
TIER 1
MEX$ 1,000 (excl. fees)
BACKSTAGE
MEX$115,000.00 (excl. fees)
DIAMOND
MEX$92,000.00 (excl. fees)
PLATINUM
MEX$69,000.00 (excl. fees)
GOLD
MEX$46,000.00 (excl. fees)
SILVER
MEX$34,500.00 (excl. fees)
Book The Last Tickets Here
Top Events to Make Your Trip Unforgettable
MATTHIAS TANZMANN @BONBONNIERE TULUM
Join us for an unforgettable night of electrifying beats and pulsating rhythms with the incredible Matthias Tanzmann live at Bonbonniere Tulum! Get ready to dance the night away on Saturday, June 3rd, starting at 10 pm and going till late. With his signature blend of deep house and techno, Matthias Tanzmann will take you on a musical journey like no other. Prepare to lose yourself in the captivating sounds and immerse yourself in the vibrant atmosphere of Bonbonniere Tulum. Don't miss out on this extraordinary experience as we set the stage for an exceptional night of music and memories. Get your dancing shoes ready and mark your calendars for an unforgettable encounter with one of the finest DJs in the industry, Matthias Tanzmann!
🎟️ TICKETS
● Tier 1 - The entrance fee is of $1000 MXN ($55 USD)
Limited availability
Ready to join us? Get your tickets now! Early bird tickets are $55 USD (only 20 tickets available left).
Hurry – spots are filling up fast! 🙀 We can't wait to see you there!
Top Parties and Club Events
1st June - VAGALUME SESSIONS PALOMA @VAGALUME
1st June - NIÑO ARBOL @MIA TULUM
2nd June - BASTIDAS @BONBONNIERE TULUM
3rd June - THE FULL MOON @Papaya Playa Project
3rd June - MATTHIAS TANZMANN @BONBONNIERE TULUM
4th June - 8KAYS [AFTERLIFE] @MIA TULUM
4th June - VAGALUME SUNDAZE MALANDRA JR @VAGALUME
8th June - EDU IMBERNON @MIA TULUM
9th June - HARVY VALENCIA @BONBINNIERE TULUM
10th June - MOONGAZE @Papaya Playa Project
10th June - BASTIAN BUX @BONBONNIERE TULUM
11th June - SONA BEACH PARTY @MIA TULUM
11th June - VAGALUME SUNDAZE JAALEX @VAGALUME
17th June - SOEL [AFTERLIFE] @MIA TULUM
17th June - STARVAULT @Papaya Playa Project
24th June - ASTROBEAT @Papaya Playa Project
25th June - VAGALUME SUNDAZE OSCAR L @VAGALUME
1st July - THE FULL MOON @Papaya Playa Project
8th July - ASTROBEAT @Papaya Playa Project
15th July - MOONGAZE @Papaya Playa Project
22nd July - STARVAULT @Papaya Playa Project
29th July - THE FULL MOON @Papaya Playa Project
18th August - MECA @BONBONNIERE TULUM
25th August - GUYJ @BONBONNIERE TULUM
13th March - LOCUS Tulum 2024