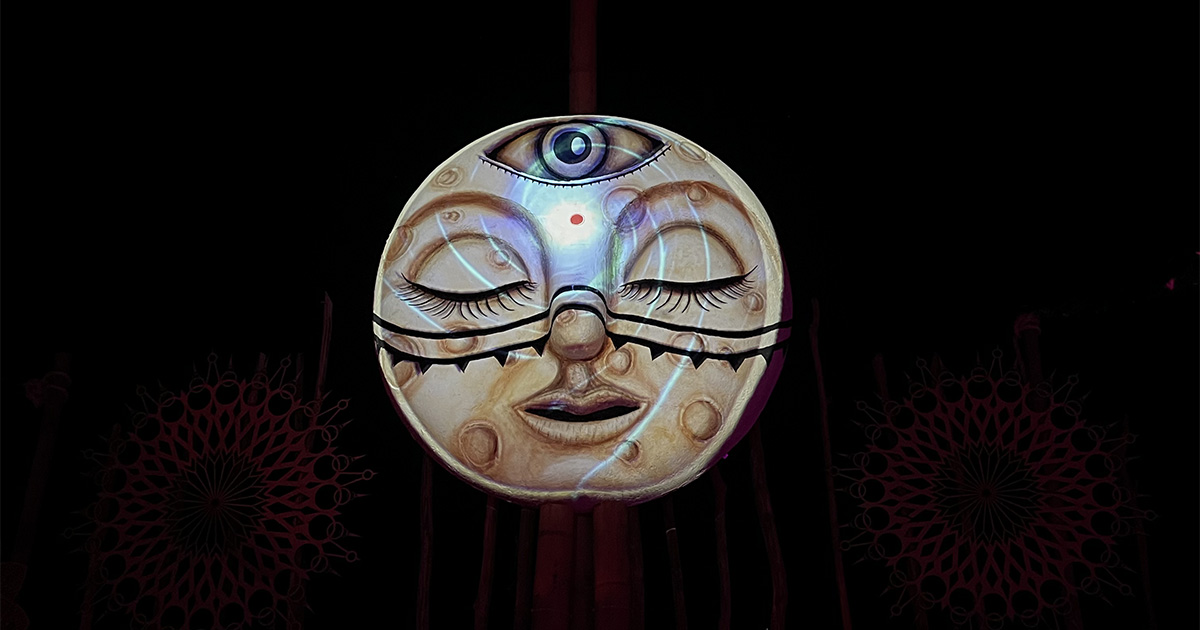 WooMoon Party Tulum At Papaya Playa: Important Info
Celebrate the beginning of the year 2023 at the hottest events and parties in Tulum! Prepare to dance to the beats of tribal music only at WooMoon – Full Moon party and festival!
On this special night, Papaya Playa Project presents The WooMoon festival. It is a beach party concept that combines the day and night, the sunrise and sunset, with an array of musical journeys, art events, and never before seen circus performances! 
So, come and enjoy this once-in-a-year party only in January 2023. Let the grace of the full moon take you to a place of fun and creativity. Take advantage of this limited opportunity, mark your calendar, and get your tickets today!
THE WOOMOON PARTY EXPERIENCE: A FESTIVAL OF LOVE AND ADVENTURE
The concept behind the WooMoon party originated from Ibiza by LunArts, which gathers impressive musicians, artists, and like-minded people from all over the globe in one place. The only goal here is to party from day to night! But unlike in Ibiza, these events were brought to Mexico under the magical spell of the full moon. It is blessed by the goddess of the moon, Ix Chel, who will embrace our souls – "Ix Chel Abrazanos El Alma!"
This spectacular beach party will take you through the 4 stages of a magical music journey from various prominent DJs, featuring @rodrigogallardomusic and @valentin.huedo. While the beats lift up the ambiance, enjoy the view of the art fair and travel to the artisanal markets on the beach. They have the most charismatic body painters and sell dashing crafts we've ever seen in Tulum and we love it so much!
As you explore the beach and enjoy the view, watch out for the spectacular circus show featuring talented acrobats and dancers. Get taken away by their jaw-dropping performances! And besides the other events happening that night, the boho restaurant of Papaya Playa Project prepares a delicious vegan menu whenever you're hungry.
100 USD DISCOUNT ON TICKETS – Make sure to check out their WooMoon X Storytellers event. It is a two day event (on Jan 3 and Jan 5) that combines the full moon party and the Storytellers party to get the whole experience of the party. 
So what are you waiting for? Share the event with your friends and family to seize the opportunity to experience once-in-a-year amazing January events only at Papaya Playa Project. Find out more info below and get your tickets for a limited time today!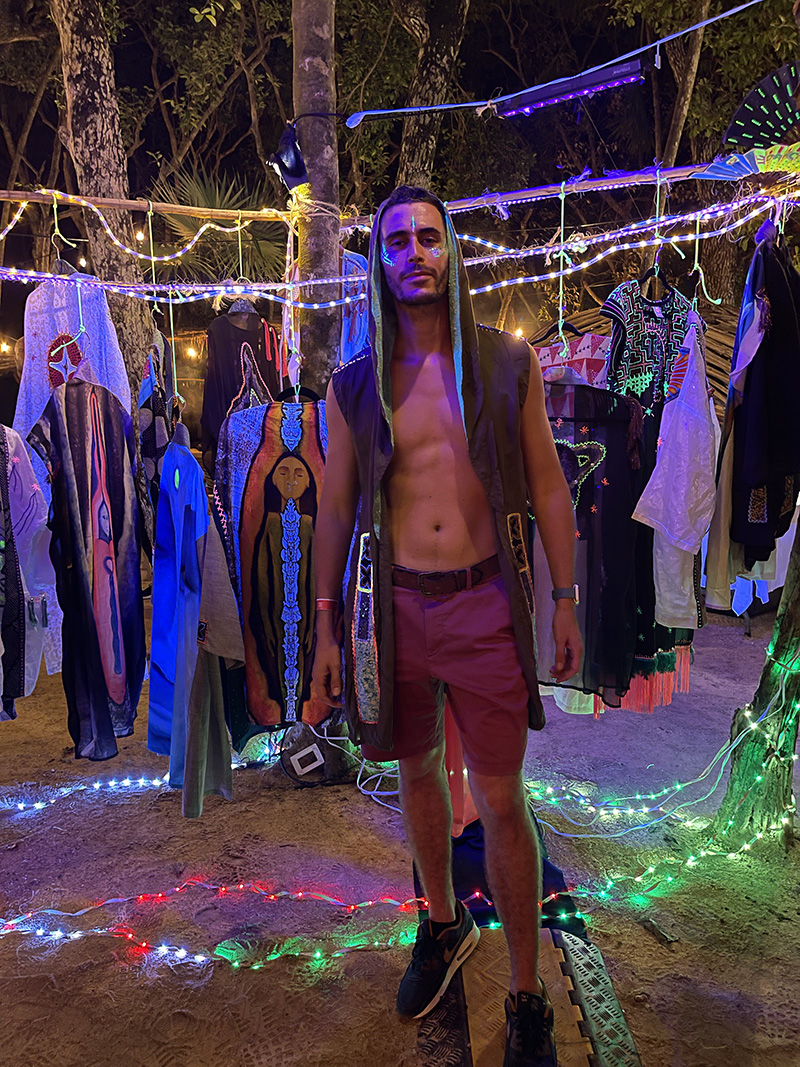 "WooMoon Outfits"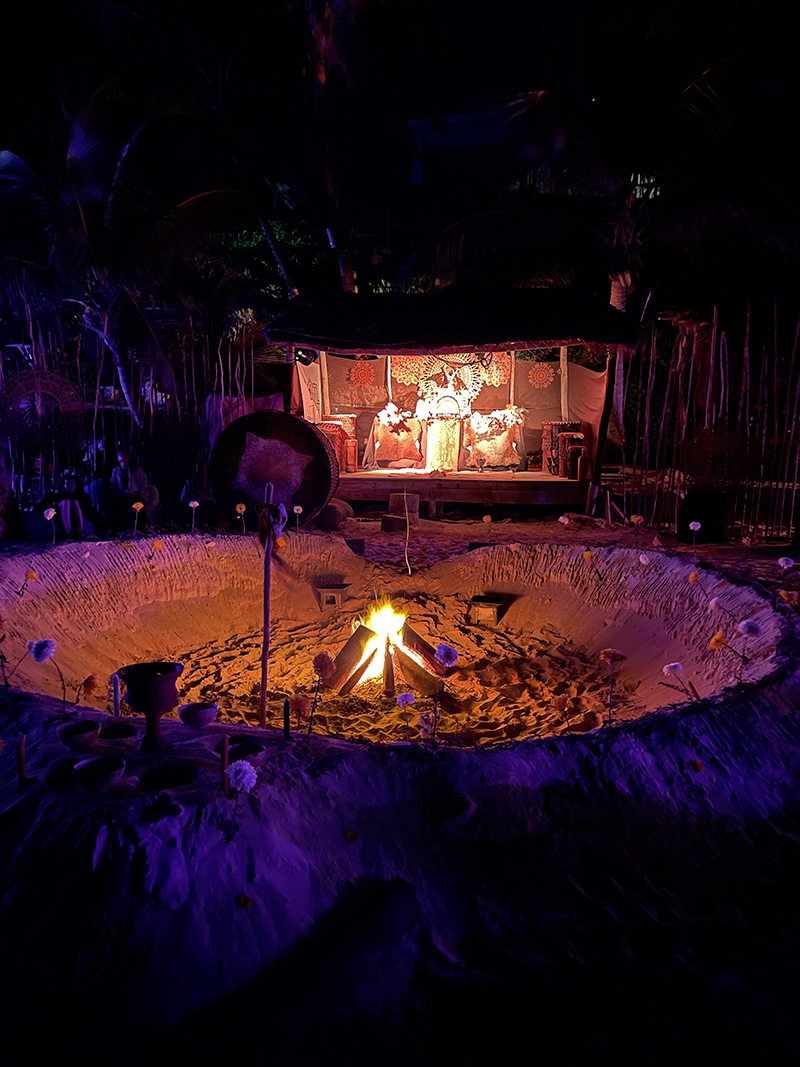 "Let's Party Till Dawn!"
Here you can find other important info about the WooMoon festival:
Location: Papaya Playa Project, Tulum, Mexico
Date: Thursday, Jan 5, 2023
Time: Arrive before 7pm, and party til the sunrise
Dress Code: Dinner Casual
Tips: If you will be using transportation, it is better to arrive before 5pm near Papaya Playa Project to get parking.
GET YOUR TICKETS; LIMITED SPOTS ARE AVAILABLE!
The only tickets left available are the "TIER 2 TICKETS":
The price cost 3,176.80 pesos / 165 USD (includes 15% service.), which covers the entrance fees, to view and experience all the shows, the art fair (body painting), and delicious vegan food from the restaurant.
Take note that you don't need to buy tickets when you book a table. But reserving a table has a minimum consumption that includes food and drinks.
If you want to book a ticket instead, you'll need a password that only members get. It's your lucky day and we're here to share the password with you! Just copy paste "AgeOfReconnection" while booking your ticket – you can thank us later 😉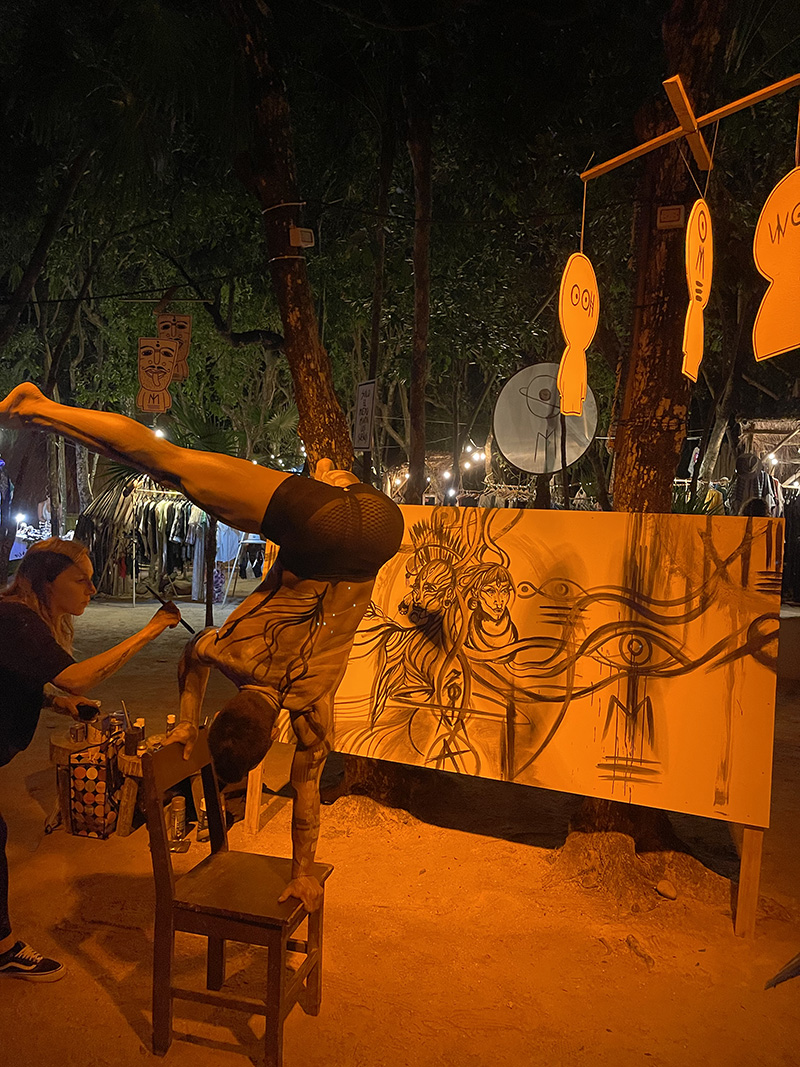 "Arts on everyone"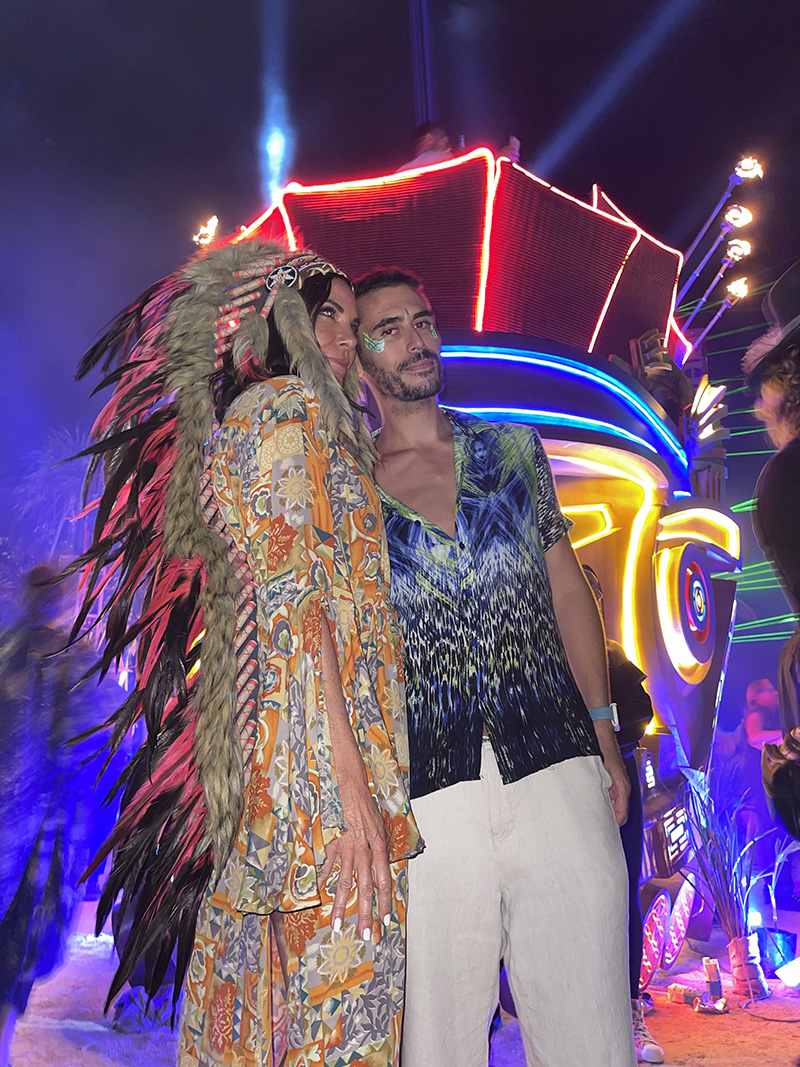 "Let's Celebrate The Best Full Moon Party"
WHAT'S NEXT AFTER BUYING THE TICKET?
After processing and confirming your purchase, you'll get an e-ticket that you can reveal upon entry. With this ticket, you can enjoy everything included in your purchase!
BEST WAY TO GET TO WOOMOON PARTY
It's up to your preferences. You may use your own vehicle but need help finding a parking spot or take an expensive taxi! But, if you have your own car/scooter/ATV, it is better to park way early in the afternoon to get a parking spot.
WHAT IF IT RAINS? DO I GET A REFUND?
The event moves to a covered location on the premises. Unfortunately, the tickets are not refundable.
IMPORTANT RULES TO FOLLOW AT WOOMOON
Doesn't offer refunds for cancellations or no-shows. Don't allow re-entry (for security reasons)Certains items are prohibited.
Great, let's feature the "MYSTICAL SUNSET /OLIVER HUNTEMANN" event at Mia Restaurant & Beach Club in Tulum on Wednesday, 29 November 2023. Here's the HTML snippet for your event: ```html
👉 WEDNESDAY, Nov 29
MYSTICAL SUNSET /OLIVER HUNTEMANN 🌅
📍
Mia Restaurant & Beach Club, Tulum
💵
Tier 1 Tickets: Mex$ 660 (incl. fees), Final Tier: Mex$ 880 (incl. fees)
📩
Contact Virginia
here
to book a table
Join us for an unforgettable evening at Mystical Sunset with Oliver Huntemann. Contact Virginia here to book your table and be part of this magical night on the beach! 🎶🔥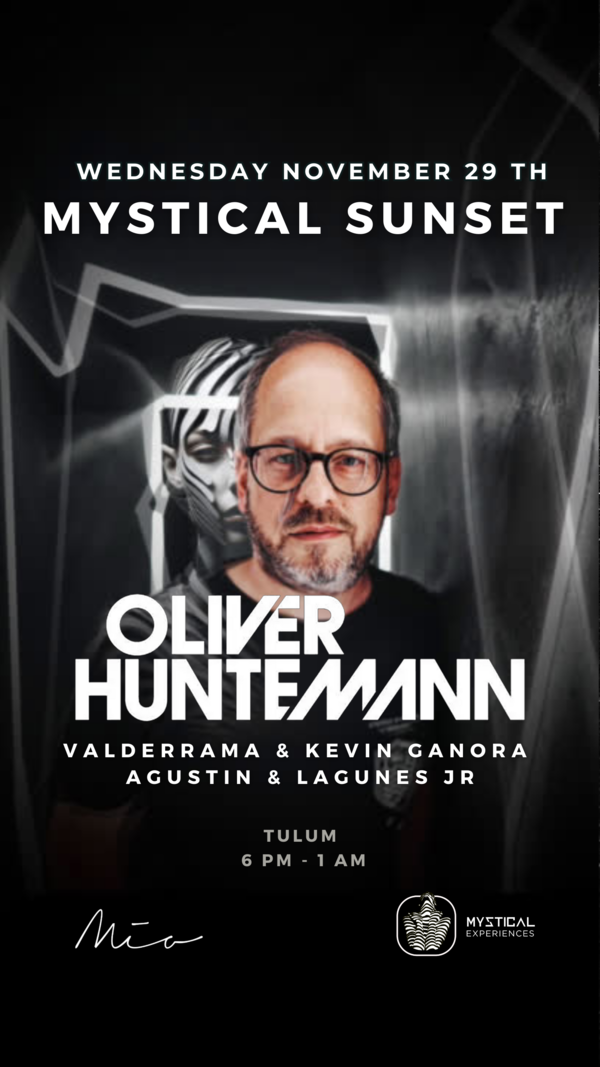 Top Parties and Club Events
23rd November - VAGALUME SESSIONS KEENE @VAGALUME
26th November - VAGALUME SUNDAZE MITA GAMI @VAGALUME
30th November - VAGALUME SESSIONS VALDOVINOS @VAGALUME
3rd December - VAGALUME SUNDAZE VALENTIN HUEDO @VAGALUME
7th December - VAGALUME SESSIONS MUSTAFA ISMAEEL @VAGALUME
30th December - PIKNIK POLO CORP & LEO LEONSKI @VAGALUME
31st December - NEW YEAR´S EVE @BAGATELLE TULUM
31st December - NYE PARTY 2024 @VAGALUME
13th March - LOCUS Tulum 2024