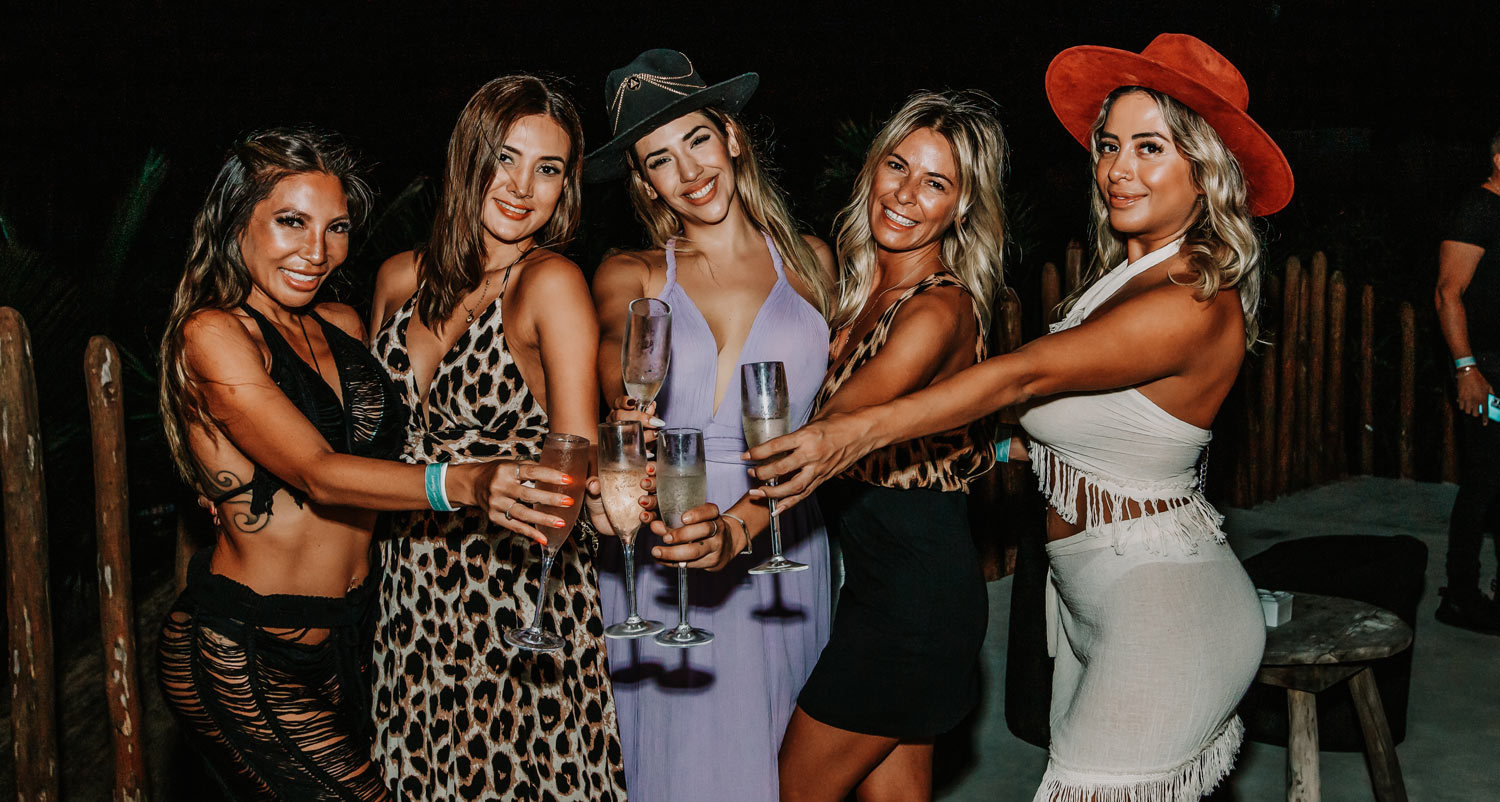 Tulum Best Beach Party To Attend In 2023
Here's What Really Matters in a Tulum Beach Party
The tranquil beach of Tulum, a "playa paraiso", welcomes you with its soft white sands and the gorgeous ocean view. Although Tulum is known to have the best beaches in Mexico, it also has one of the most popular beach parties to ever exist!
To find the best beach parties, you need to visit and explore the Tulum Hotel Zone. This location is a part of Tulum that's home to luxurious beach hotels, clubs, restaurants, and bars. Most of the day, these beach hotels and clubs are a relaxing location to enjoy the hot sunny day while dining top quality food and drinks. But when you look closer, you will notice that they boast iconic beach parties!
One thing to know is that these beach party styles always provide a thrilling atmosphere, gourmet food fresh from the restaurant, and the finest drinks from the bar! But most of all, they will invite world-renowned DJs performing live music on stage! 
With so many beach clubs and party events to enjoy, you may not know which one to visit. Here is where we will help you to choose, by presenting the best beach parties in Tulum coming up around the corner!
TIPS – Book a reservation with Virginia, a 15 yrs experienced concierge service that will help you find the best tables across the luxurious beach club for the party! She knows the people inside of the Tulum beach clubs and parties and she can help you with a smooth table reservation! Moreover, her services are FREE 🙂 
OUR TOP 10 BEST BEACH PARTIES HAPPENING IN TULUM
Here is our top list of the hottest, the best, and the most popular Tulum beach party in demand! It's where various beach clubs feature iconic concepts, various music journeys, and finest food and drinks!
FULL MOON PARTY@ Papaya Playa Beach Club
The only place you want to spend your Saturday night at! The infamous Full Moon Party is a special gathering night of music, exquisite gastronomy, and art. In Mexico, it is believed that the full moon brings out our strongest emotions. So at this party. we will express all of our creativity!
While basking under the moon, enjoy gourmet food with a signature menu design by a renowned chef. Since it's located at Papaya Playa Project, known for the popular beach restaurant and bar, you can expect delicious food and drinks at your table. So, reserve a table today before it gets sold out.
Book Your Ticket Here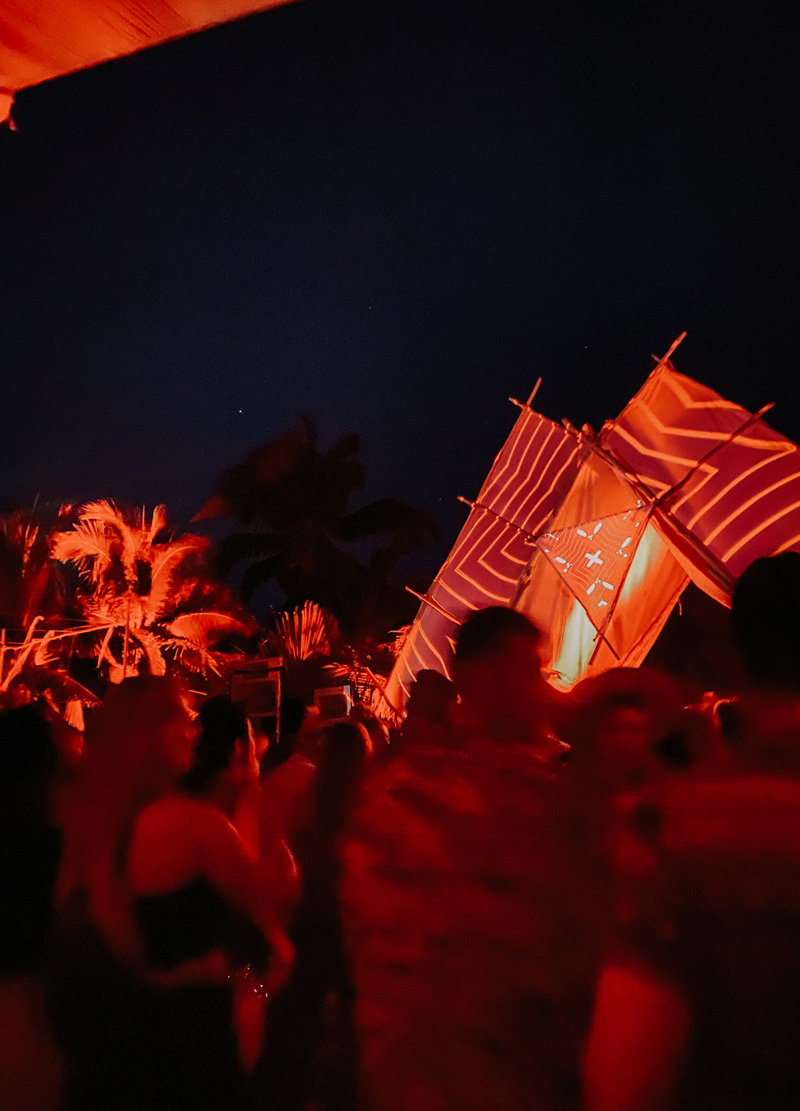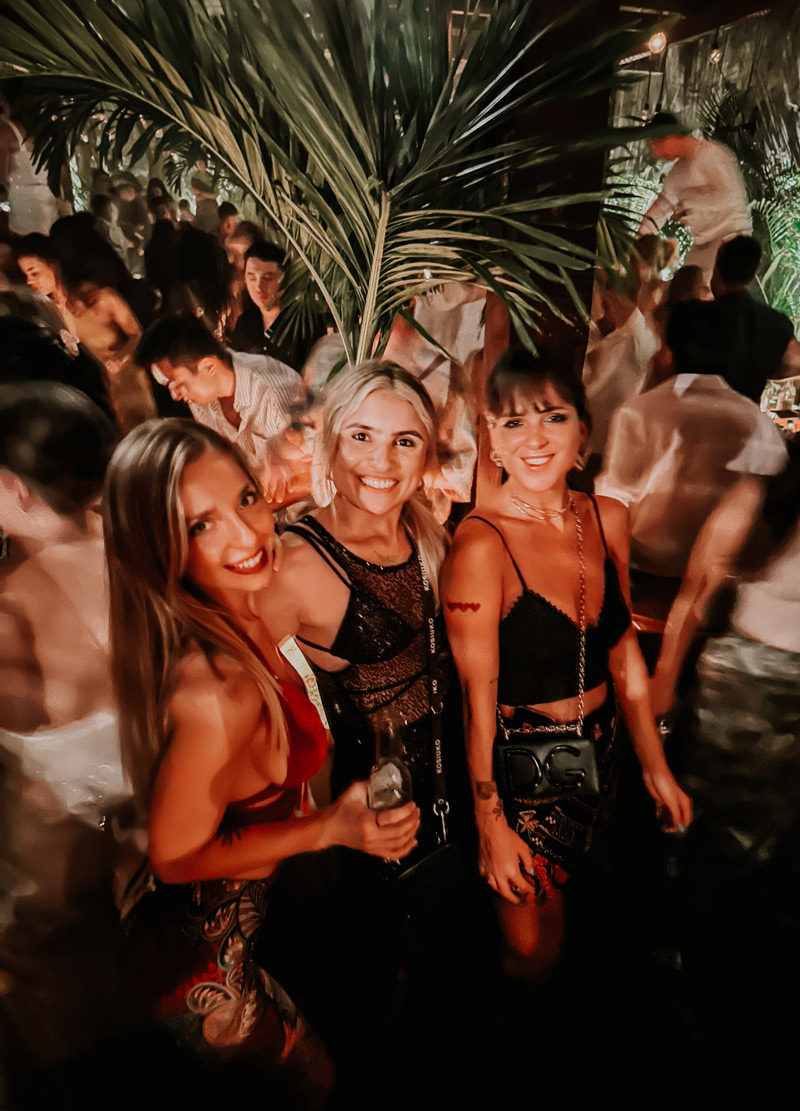 SIGNATURE SOUNDS OF PPP @ Papaya Playa Beach Club
If the Full Moon party doesn't take place, don't worry. Every Saturday is a special day, meant for celebration in PPP! 
Introducing The Signature Sounds of Papaya Playa Project, a beach party that brings you an authentic menu by Jacob Mendoza and a live music journey set by world-class performers. This is similar to full moon events, but it has its own party vibe and unique format! Take advantage of the help of Virginia's concierge service, she got a great deal to get a table for our big group of friends, and we even skipped the line!
Book Your Ticket With Free Concierge Service
80's STYLE DINNER EVERY FRIDAY @ Bagatelle Tulum
Only on Fridays does the restaurant and bar of Bagatelle Tulum change into a classical and elegant gala! Come and enjoy the 80s dining experience that features a mix of indoor and outdoor parties where guests can enjoy fine dining before dancing on the beach!
At Bagatelle, a server will welcome you and boasts a list of exquisite champagne for drinks and after, delight in a signature french cuisine. As the night continues, travel to the beach terrace and dance by the live music playing disco and classical tunes!
One time, Alesia's mom was in Tulum to visit, so Virginia suggested to take her here because the food is amazing and what a surprise! She loved it! She's a big fan of Freddy Mercury and was so happy after the show.
Book the best table with Virginia, skip queues and be on the guest list!
Book Your Ticket With Free Concierge Service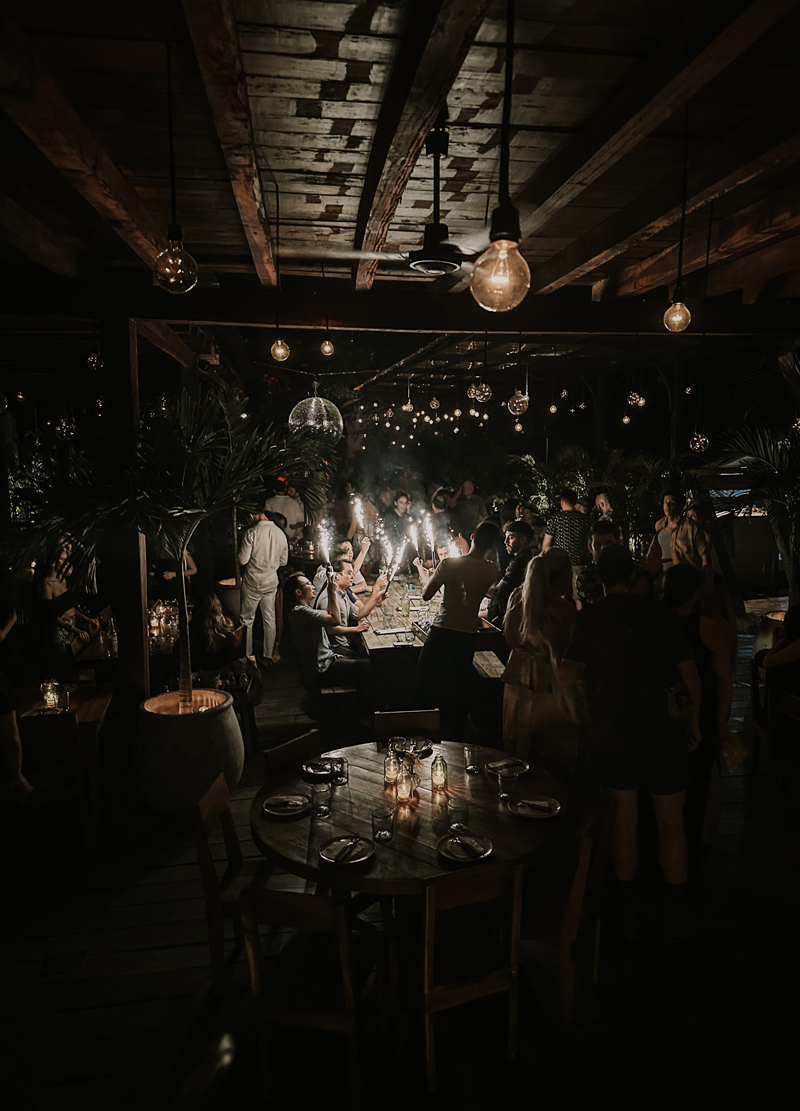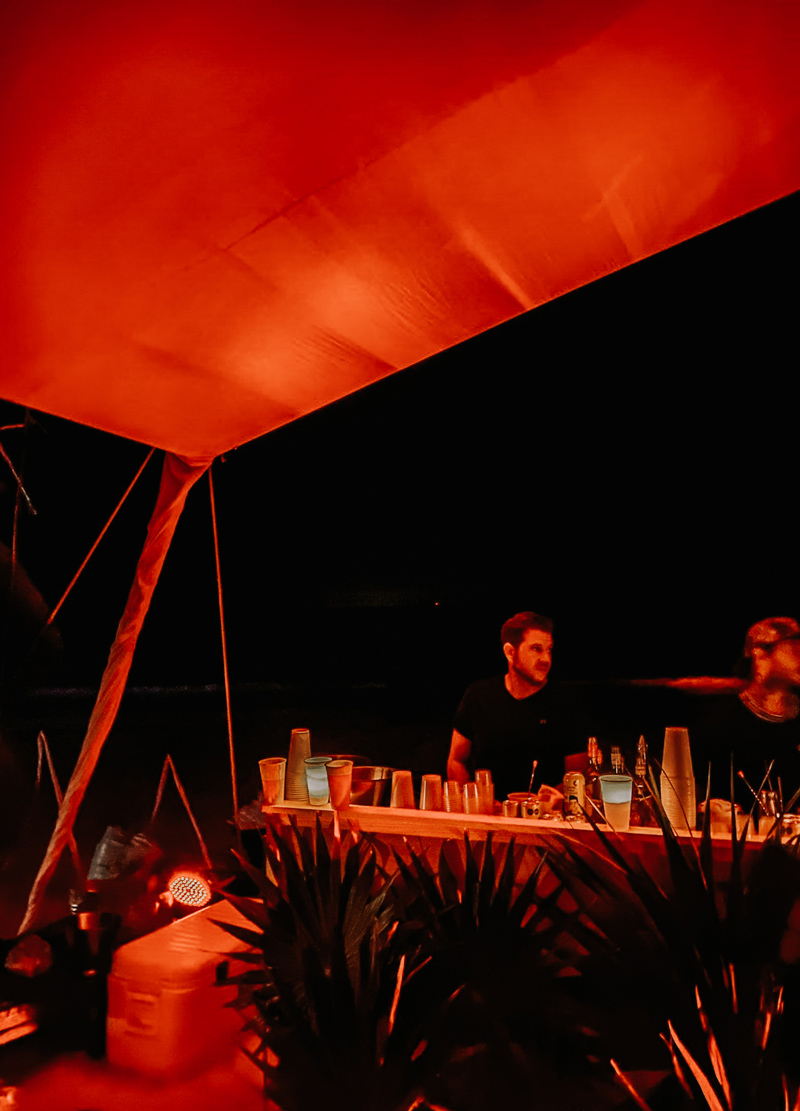 SUMMERIANS @ Vagalume Tulum
One of Vagalume's finest beach parties! Following the success of the fantastic Summerians event in 2022 in Bali, Sardinia, and Ibiza, DJ Kintar brings the event back to Tulum for a second consecutive year. Every Thursday, Summerians will provide 8 events that will serve as separate chapters in an unending summer story.
Come to the beach club to embark on a fantastic adventure that encourages connection that goes beyond the scope of perception, removing the distinction between the audience and the show.
Get the best table with Virginia's insider contacts clicking the button below – it's FREE!
Book Your Ticket With Free Concierge Service
VAGALUME MUSIC SESSIONS @ Vagalume Tulum
Every Thursdays and Saturdays 3:00 PM to 12:00 AM
Vagalume Sessions are the recurrent beach music parties that are happening mostly every Thursdays and Saturdays. This event features a list of renowned international artists revealing their signature music to enhance the ambiance and take you through a multisensory experience from 3pm to 12 am – time may differ from other events.
It's definitely worth it to spend the night especially because we had the best first time at Vagalume. Virginia organized my bff a bachelor party, and we got a table close to the DJ, just on the dance floor and we danced all night long! Take advantage of the same service clicking the button down below.
Book Your Ticket With Free Concierge Service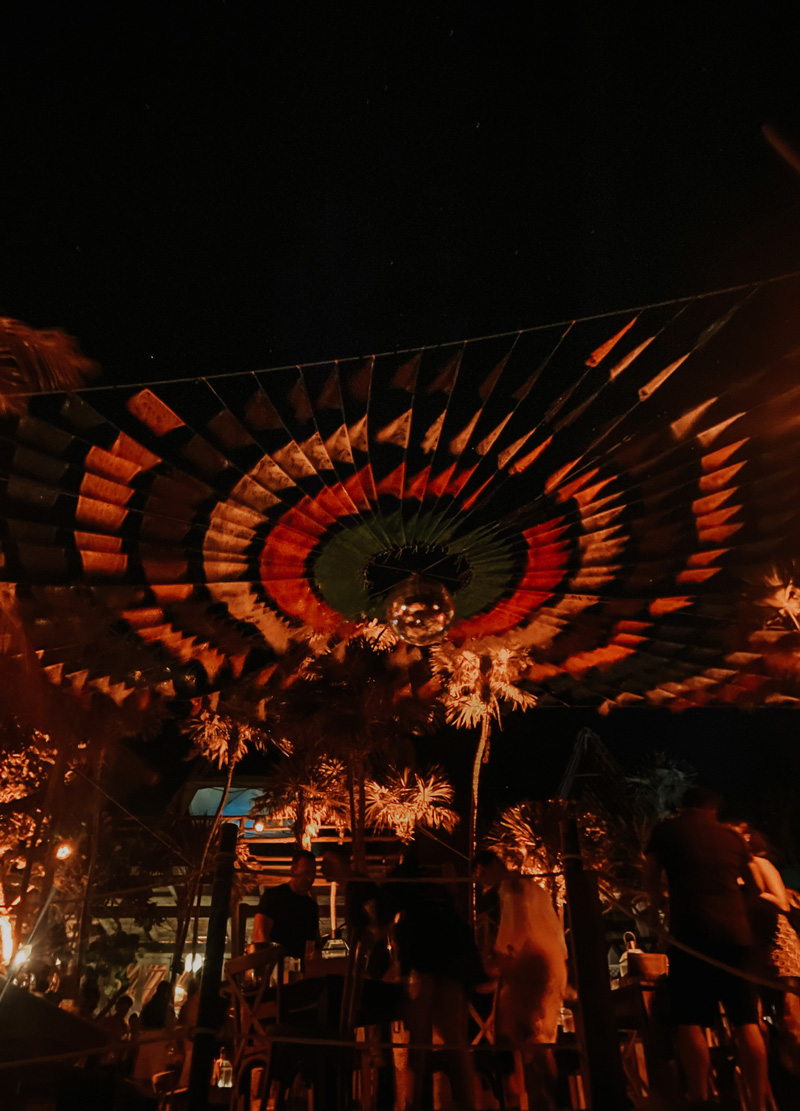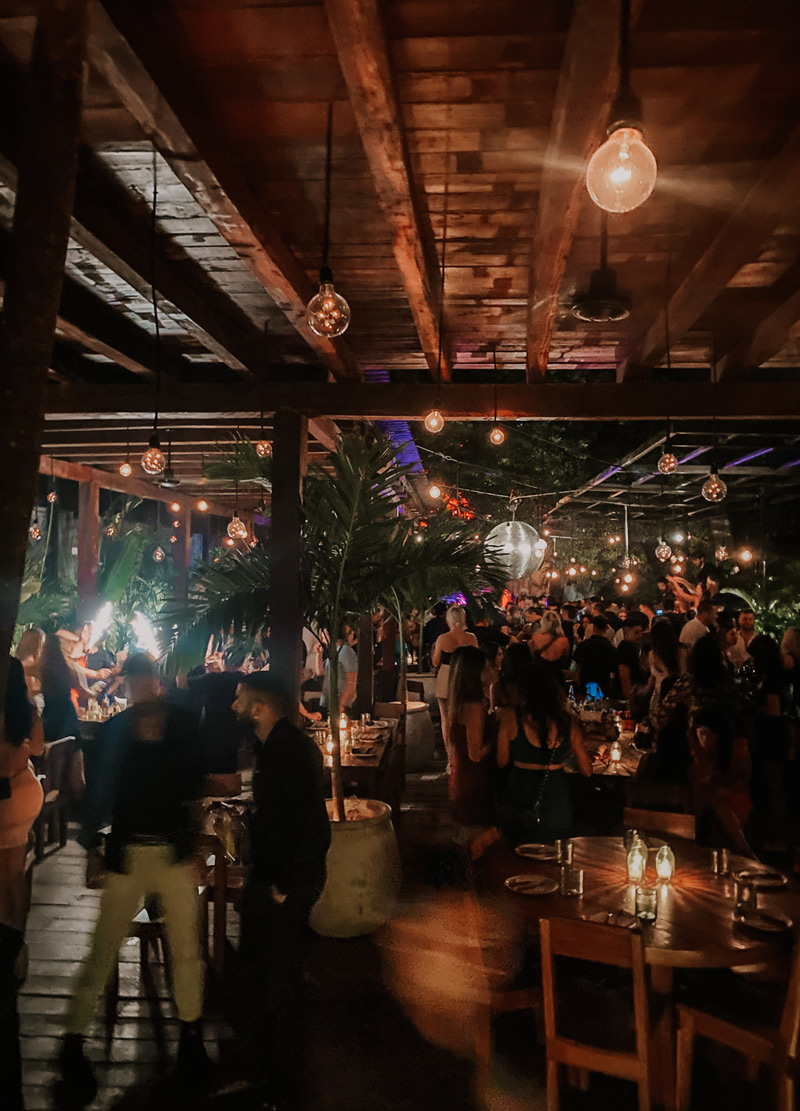 A BEACH PARTY SURPRISE EVERY NIGHT @ TABOO BEACH CLUB
Discover incredible beach parties in Tulum Mexico's most alluring Hotel Zone. Encounter a concept of sophistication and revelry unlike any other as every night is full of surprises! That's right, Taboo Beach Club offers a variety of live performances starting at 10pm. Occasionally, live DJs slowly make their entrance as we eat, or you will notice the sound of eloquent violin filling the air.
We love their surprises, it makes nightlife more thrilling!
Book Your Ticket With Free Concierge Service
TREETOP KARMATIC SESSIONS PARTY @ Karma Tulum
Now, Karma Tulum is an interesting location. Although you don't have your feet on the sandy beach, you are way above ground and on a bird's nest, with a panoramic view of the jungle treetops and the Caribbean ocean.
Their Karmatic Sessions are weekly night events featuring international DJs such as Sam Koen and Alex M. In the heart of Tulum's jungle, this is the place where our energy connects with mother nature, and let the magic take over. Karma is a full sensory experience that awakens your vibe, and embraces its power.
Book Your Ticket With Free Concierge Service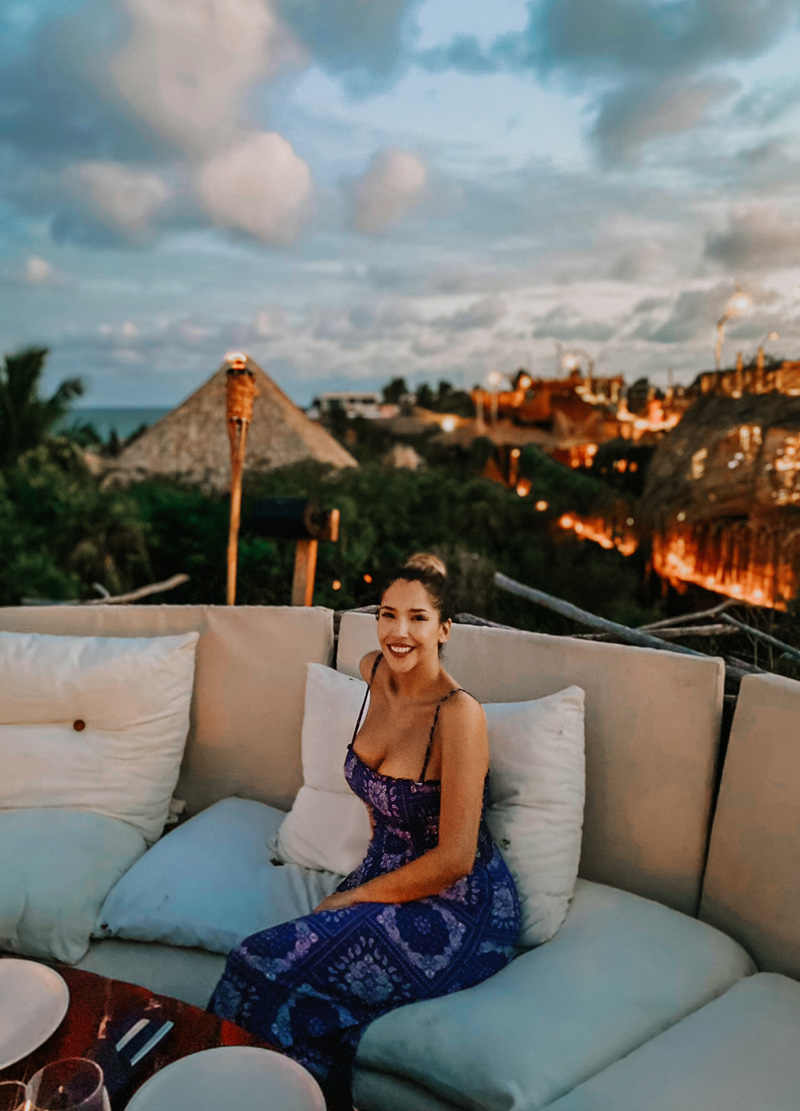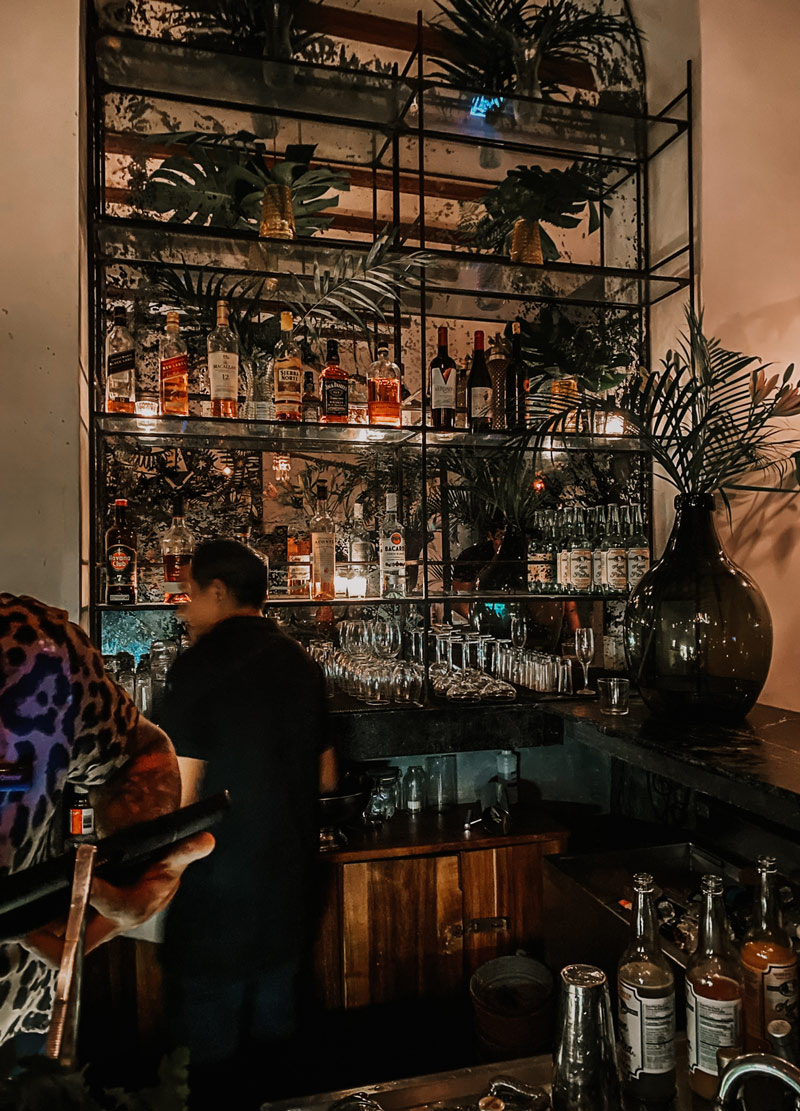 EPIPHANY @ Mia Restaurant & Beach Club
Date varies 2:00 PM to 1:00 AM
The collaborative individuals of Mexico that created Epiphany unites all walks of life through art and music. Their goal is to ignite freedom of expression through curated lights and sound. At this perfect place and moment, spend the day filling each other with inspiration through artistic epiphanies, and blossom your own character.
Mia Beach Club is the best location that gathers electronic music fans with each party having its own iconic vibe. Featuring up-and-coming artists to well-known international DJs hyping up the ambiance!
Book Your Ticket Here
MYSTICAL SUNSET @ Mia Restaurant & Beach Club
Date varies 2:00 PM till late
Despite other events happening at Mia, Mystical Sunset is a popular and seasonal beach party in Tulum! Come experience a spectacular event on Tulum beach and spend another day in paradise accompanied by signature melodies and surprises. 
Through various dates, the music festival includes a list of amazing DJs, artistic visuals, and sometimes fire shows. With Mia, you won't get bored with the tunes as you will discover various kinds of live music that soothes your taste!
Book Your Ticket Here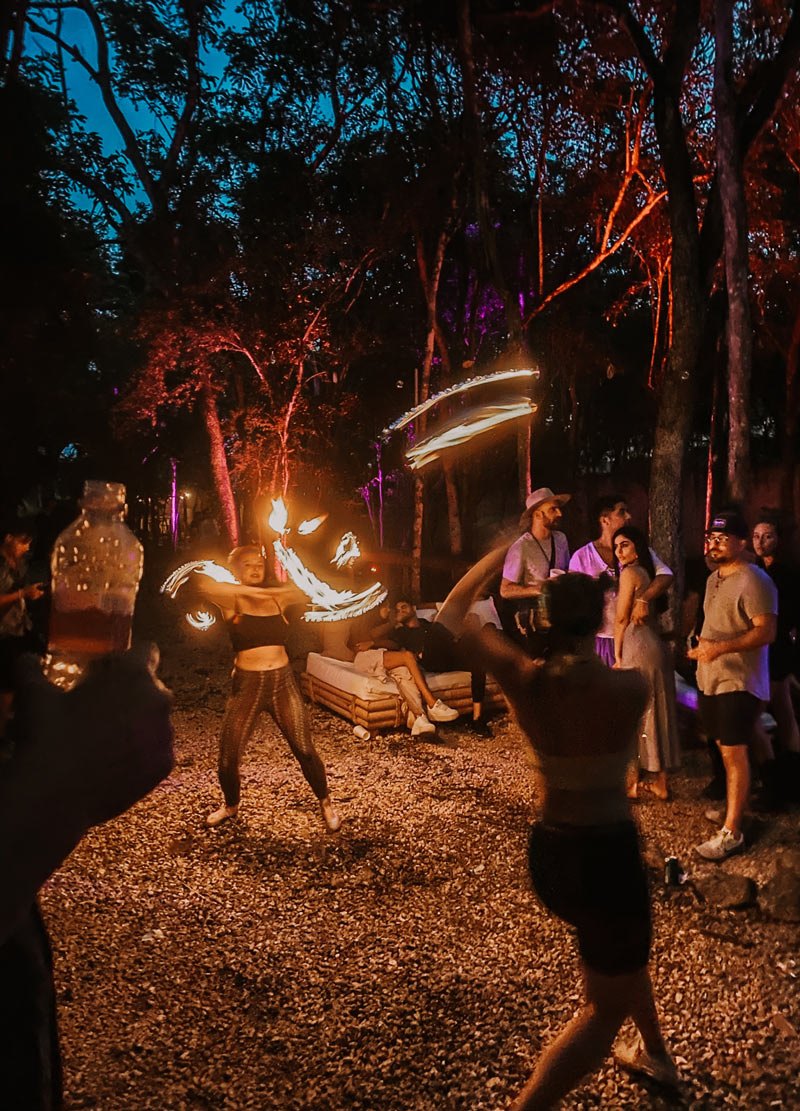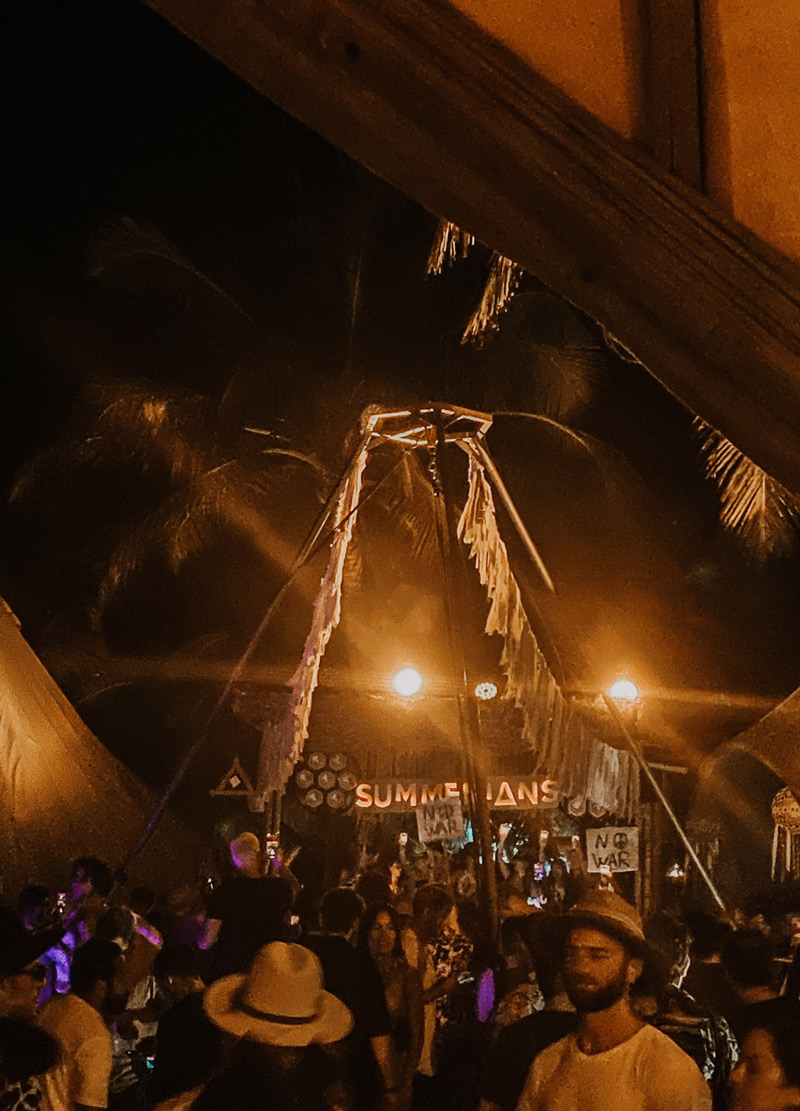 DAILY PARTY EVENTS @ Ziggy's Beach Club, Restaurant & Bar
Iconic experiences everyday
Only at Ziggy's they offer a more relaxing and soothing day of party. Throughout the week, we love to visit the place from Friday to Sundays, just to enjoy the artisan live music while you dine. It makes the ambiance so serene and enhances our experience.
The Fridays will center around Salsa & Caribbean rhythms played by an amazing local orchestra, the Cocoson. While on Saturdays, delight the Cumbia & Caribbean Latin Rhythms of "Los No Muy Guapos", the music of the indigenous that connects us with our latin and romantic roots. Lastly on Sundays, gather around the bonfire for the Saxophone Sunset Session to enchant us with a good musical repertoire while having cocktail drinks in your hands. 
If you want to know which events there will be during your stay in Tulum, don't hesitate to contact Virginia and book the best table at the event you prefer before it gets sold out!
Book Your Ticket With Free Concierge Service
Take Advantage Of Free Concierge Service
As excellent to explore Tulum and its surroundings alone, you may need help figuring out where to start. To make the most of your money and time, contact Virginia and Kelly - two incredible Mexican girls living in Tulum for more than 15 years. They're familiar with the ins & outs of the Tulum town and hotel zone like the back of their hand! 
Since we arrived in Tulum 2 years ago, many adventures wouldn't have been possible without their help - they know literally everybody in Tulum and can perfectly organize every moment of your stay. Get the best tables, skip queues and get on the guest list of the coolest places in Tulum - this's only the beginning! 
They are ready to offer you guys FREE concierge service in Tulum for the time of your stay: take advantage of it, contact them on Whatsapp and live the best experience!
Get FREE Concierge Service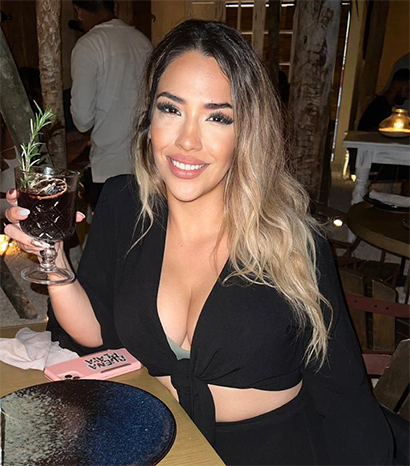 "Virginia Will Transform You In A Tulum Insider"
We hope our top list helps you find the best beach parties that grab your attention. Share to the world your favorite beach events in Tulum!
Great, let's feature the "MYSTICAL SUNSET /OLIVER HUNTEMANN" event at Mia Restaurant & Beach Club in Tulum on Wednesday, 29 November 2023. Here's the HTML snippet for your event: ```html
👉 WEDNESDAY, Nov 29
MYSTICAL SUNSET /OLIVER HUNTEMANN 🌅
📍
Mia Restaurant & Beach Club, Tulum
💵
Tier 1 Tickets: Mex$ 660 (incl. fees), Final Tier: Mex$ 880 (incl. fees)
📩
Contact Virginia
here
to book a table
Join us for an unforgettable evening at Mystical Sunset with Oliver Huntemann. Contact Virginia here to book your table and be part of this magical night on the beach! 🎶🔥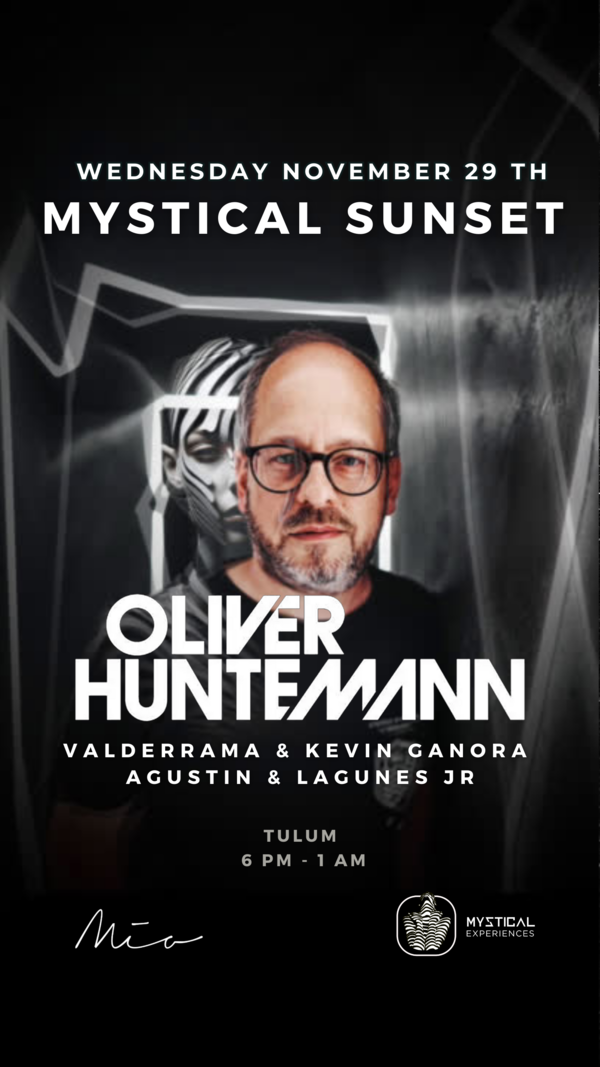 Top Parties and Club Events
23rd November - VAGALUME SESSIONS KEENE @VAGALUME
26th November - VAGALUME SUNDAZE MITA GAMI @VAGALUME
30th November - VAGALUME SESSIONS VALDOVINOS @VAGALUME
3rd December - VAGALUME SUNDAZE VALENTIN HUEDO @VAGALUME
7th December - VAGALUME SESSIONS MUSTAFA ISMAEEL @VAGALUME
30th December - PIKNIK POLO CORP & LEO LEONSKI @VAGALUME
31st December - NEW YEAR´S EVE @BAGATELLE TULUM
31st December - NYE PARTY 2024 @VAGALUME
13th March - LOCUS Tulum 2024