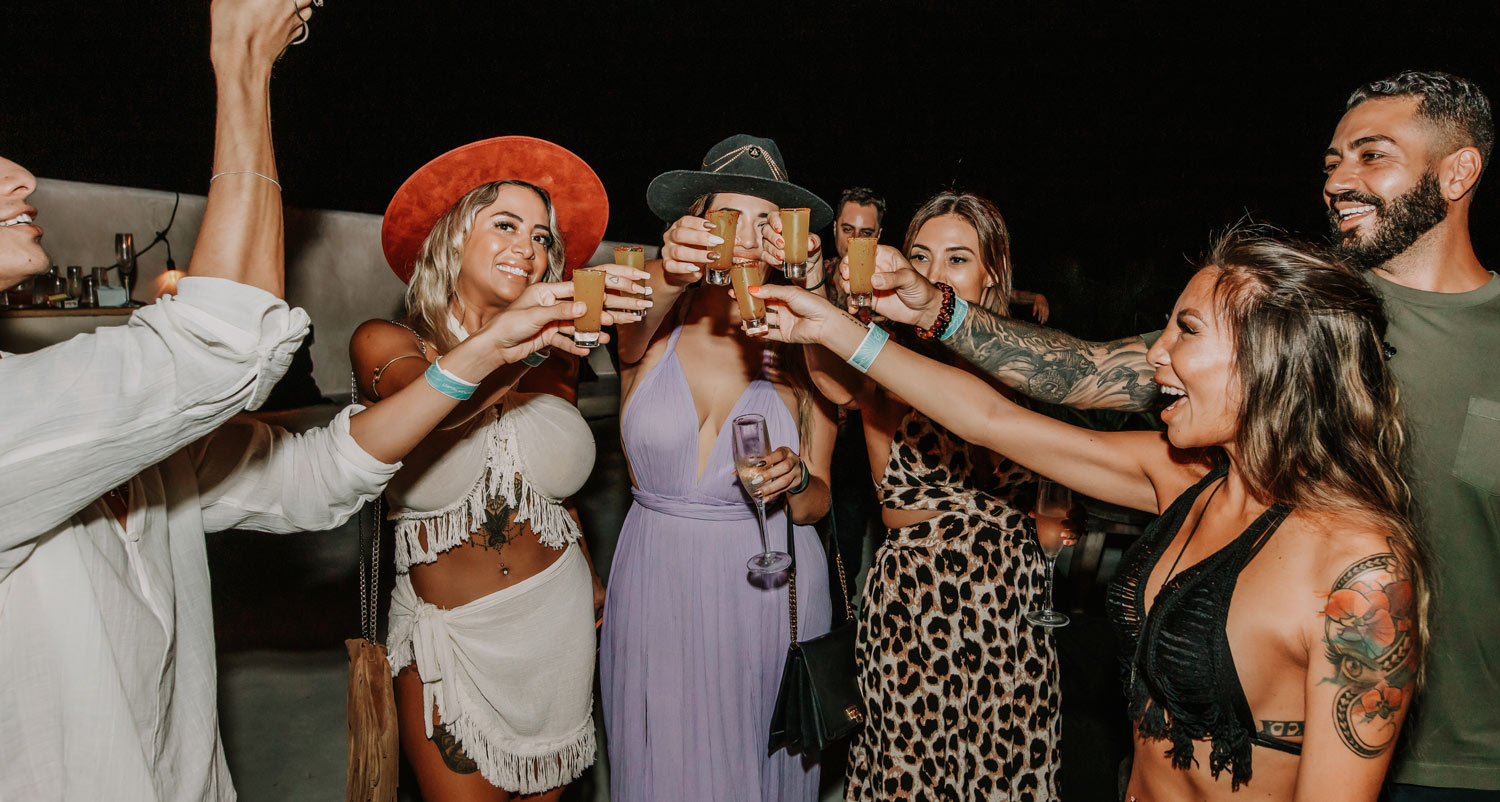 What To Do In Tulum For New Years Eve 2023?
This year you will be spoilt for choice when it comes to choosing the best event to celebrate the new year in Tulum! From day time events to dinner experience, from crazy celebration parties to parties to start at the best the 1st January 2023, we're sure of one thing – you will have a blast! 
If you choose Mexico as a getaway for these Xmas and New Years Eve holidays you made the right choice! Spend your time in a beautiful hotel on Tulum beach, dine in delicious restaurants, and feel free from all the stress you've accumulated this year – Tulum will be the perfect place to start January with the right energy. 
If the past years Playa del Carmen and Cancun were more in the spotlight, Tulum has become much better with all the new luxury beach hotels, the great offers and the enthusiastic reviews of other travelers. Moreover it's pretty easy to travel to it from the United States! 
But let's go on and discover which are the best New Years Eve parties to celebrate with live music, incredible Mexican dinner experience and kick start January with the best intentions!
The best events to attend this NYE 2023 in Tulum
Let's go on and check out the best events to end 2022 and welcome the new year 2023! We divided the parties into different categories so that you can quickly organize your nights and days out. Check them out before the best tickets get sold out! 
Dinner + NYE celebration events
PAPAYA PLAYA PROJECT - NYE - GOLDCAP - SAINTE VIE - NIKI SADEKI
This year Papaya Playa Project is offering you an incredible mix of fine dining experience, mixing Mexican traditional dishes with international influences, and the coolest live music out there. Enjoy this beautiful hotel and restaurant location and be part of this magic event to start January at the best!
To enjoy the delicious Mexican food and the live music, you'll need a password to book your ticket. We're gonna share it with you to make you save time and all the process! Just copy paste AgeOfReconnection when booking clicking the link below, and you'll be in one second on the page to book the best table of the whole party!
You can thank us later 😉
Book Your Ticket Here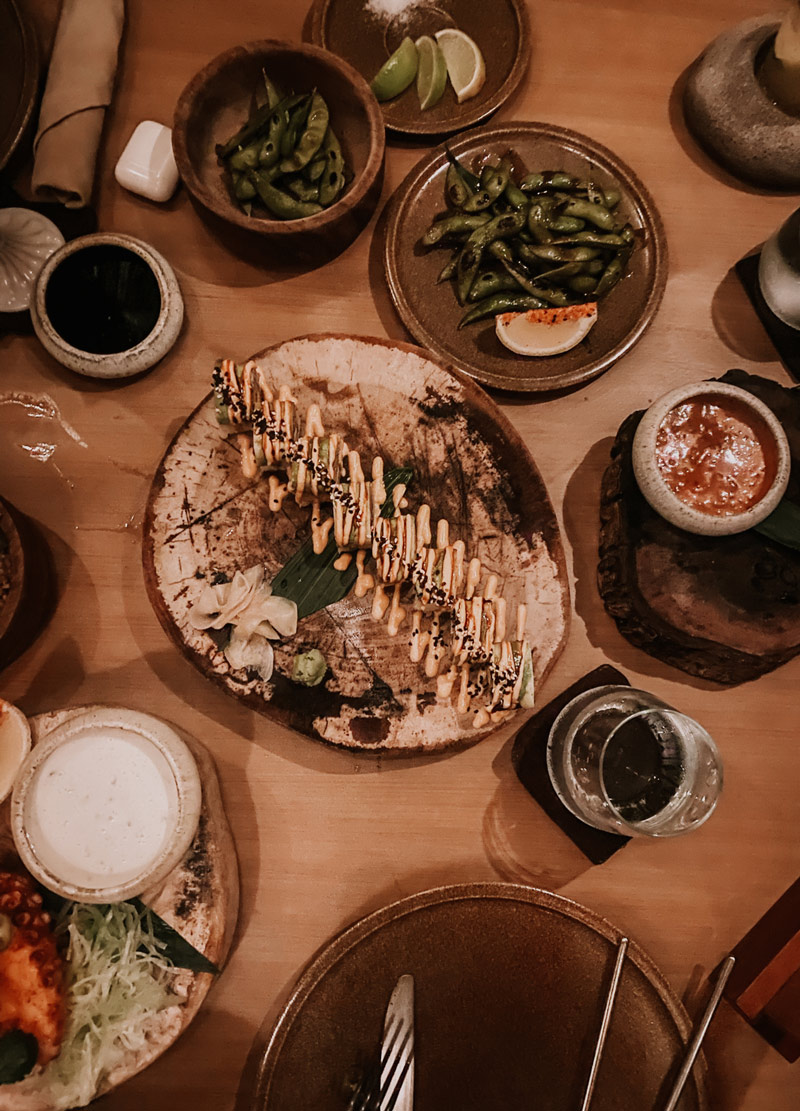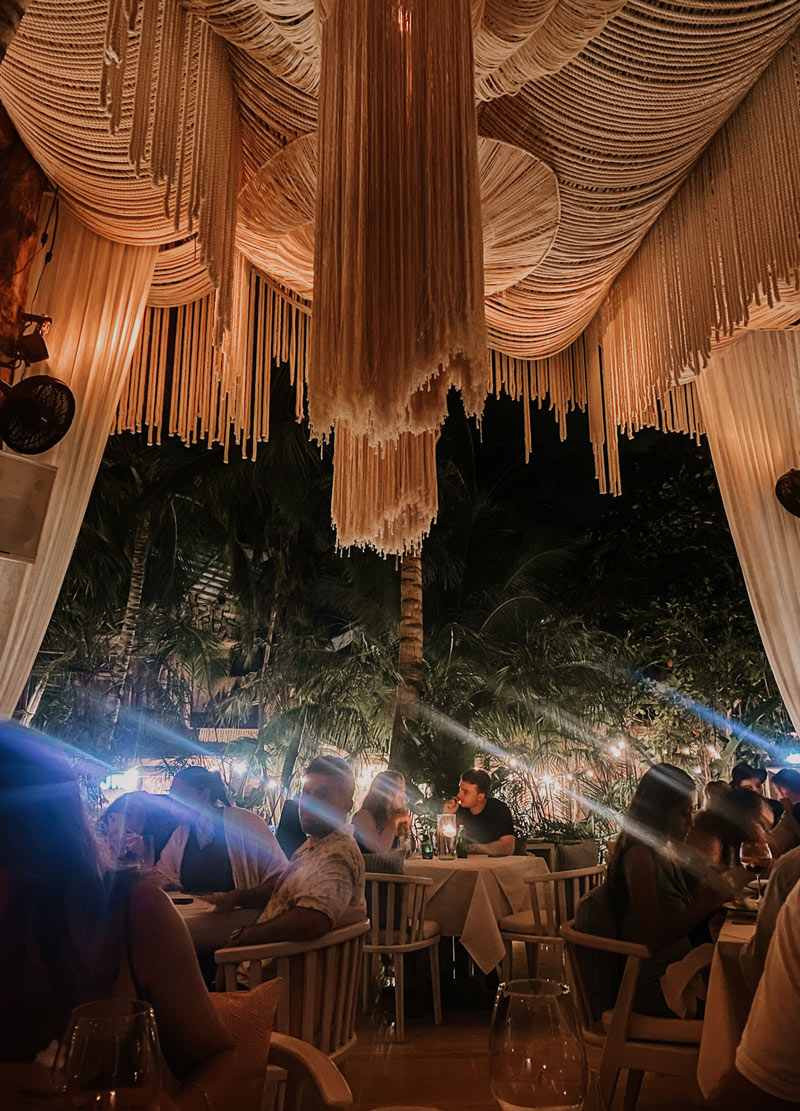 BAGATELLE TULUM - STUDIO 54 NYE
December 31, 2022 8:00 PM
Searching for a chic vibe in Tulum? Check out the New Years Eve party at Bagatelle this year and be positively surprised! This year's party is all about Studio 54, so be ready to be catapulted to this old Hollywood vibe! 
Their dinner will be inspired by the Mediterranean-French vibe to make you travel with your palate! The good news? There are still tickets available for this incredible event that will make you dance at the rate of old school tunes. Riviera Maya has never been so chic!
Book Your Ticket Here
NYE MIA TULUM PARTY CELEBRATION 2023 - THIS IS SHÈN
December 31, 2022 8:00 PM
Mia will delight your senses with incredible DJs live music, setting your mind and body free while counting down the last seconds of this year! Even though tickets for dinner are already sold out, you can always book your ticket to enjoy the crazy celebration that will keep you awake all night. 
Check out and book the last available ticket to be part of one of the most wanted events this year!
Book Your Ticket Here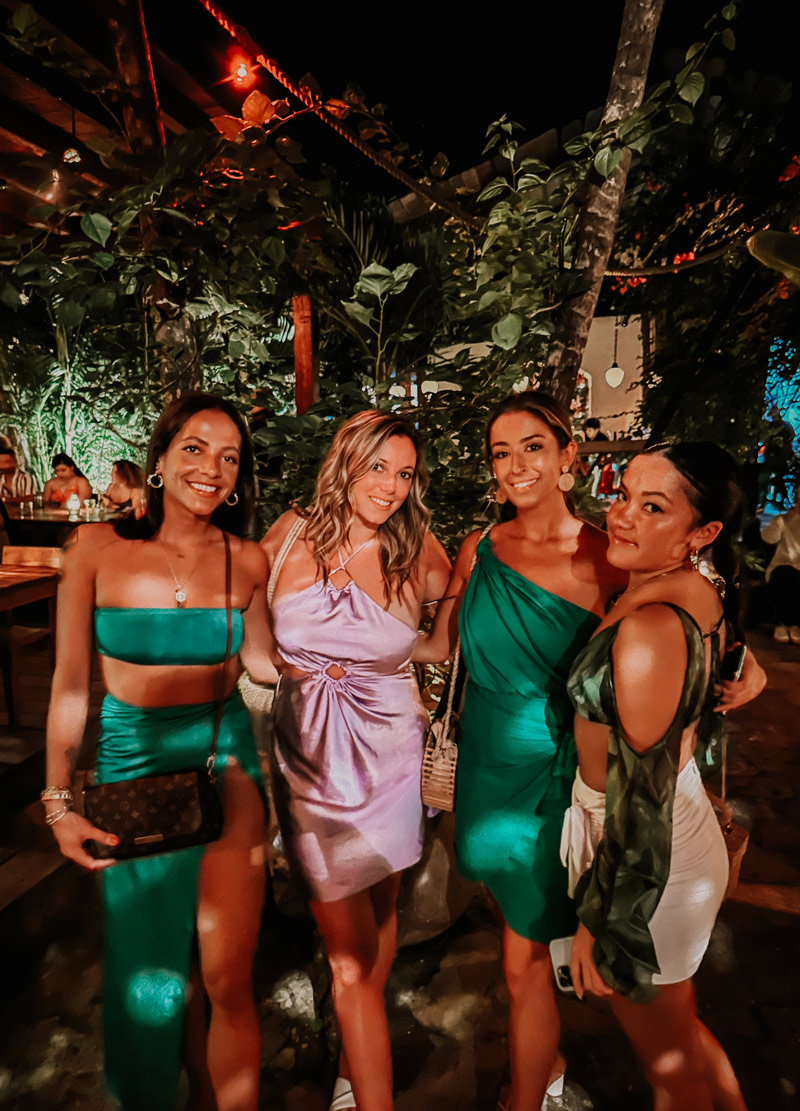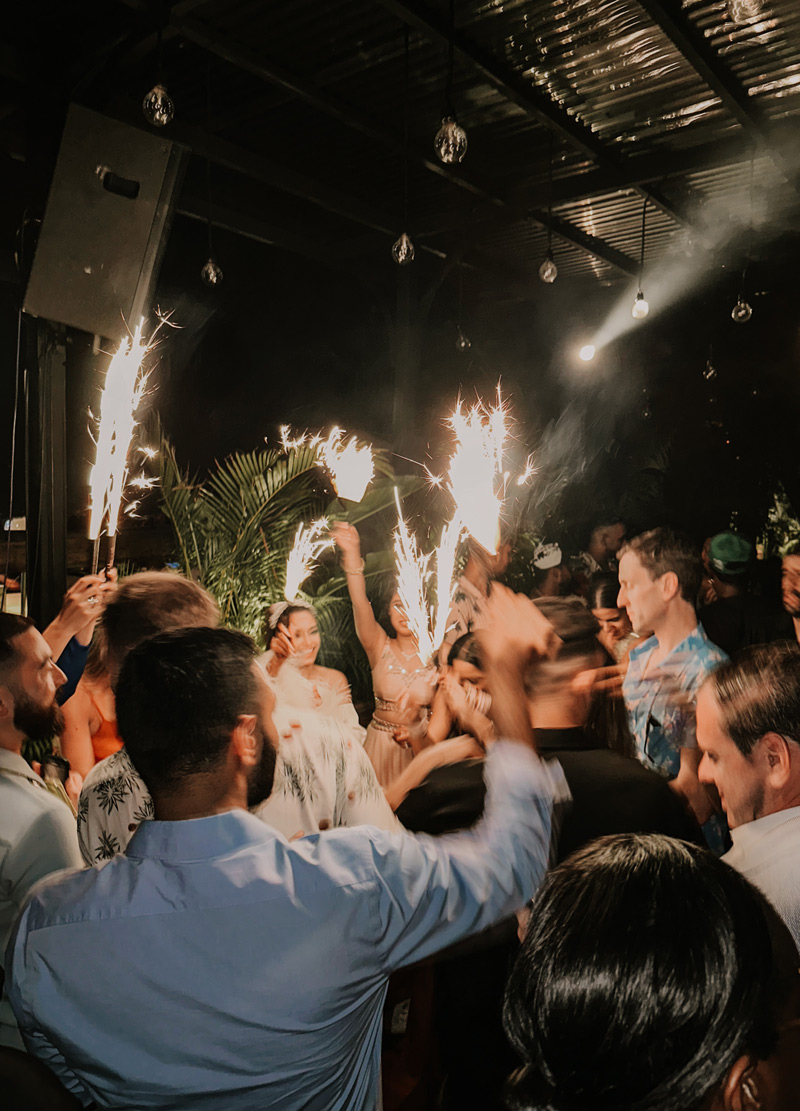 NEW YEAR´S EVE 2023 & 3RD ANNIVERSARY - ¨GHEIST¨@VAGALUME
December 31, 2022 8:00 PM
Vagalume offers you to end the last day of this year with a crazy party in one of the most beautiful venues of Tulum! The great news is that there are still some tickets to enjoy the event so make sure to get one! 
Vagalume is one of the coolest clubs in Riviera Maya, bringing the best DJs from all over the world. Trust our review and you'll not be disappointed. Especially if you are into festivals like Zamna, you'll love the atmosphere of this place in Tulum beach.
Book Your Ticket Here
SET Underground's Tulum Jungle Experience NYE
December 31, 2022 9:00 PM
Immerse yourself in an intimate setting in the Tulum Jungle and finish the year connected with the pacha mama. SET Underground offers you a 12 hour musical journey for a limited space of up to 1,000 guests – that's why you should hurry up to get the last tickets for you and your friends! 
The biggest – and coolest – rave in Tulum will give you a completely different vision of Mexico, making you feel like you're in a festival. The review about it can't be anything but great!
Enjoy this gorgeous site from 9:00 pm till sun comes up!
Book Your Ticket Here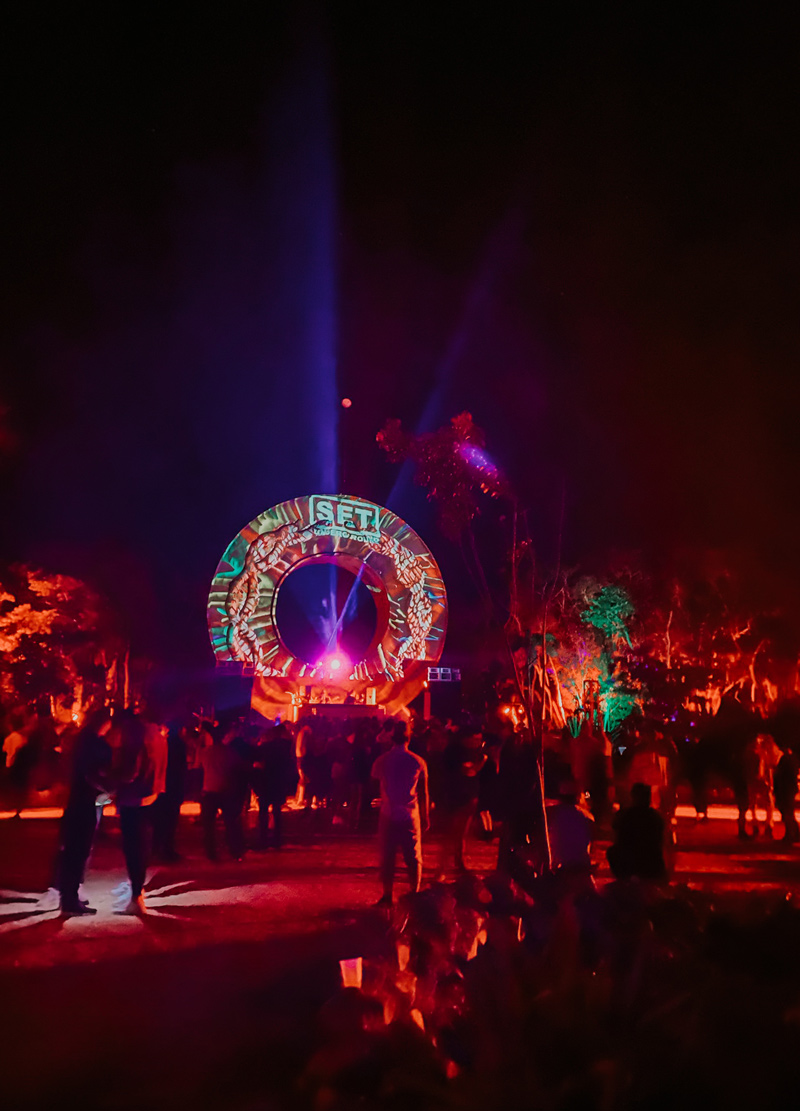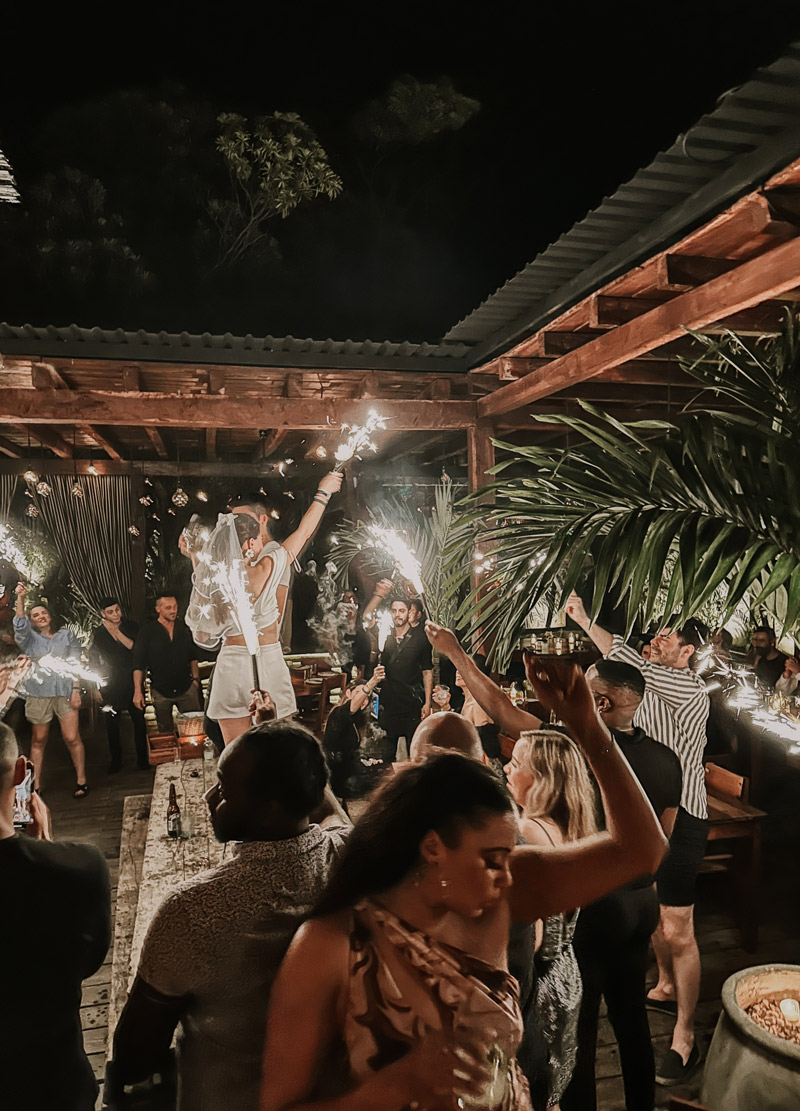 NEW YEAR'S EVE @ BONBONNIERE TULUM
December 31, 2022 10:00 PM
Last but not least – Bonbonniere is hosting under its red light the coolest Djs out there to make you experience a fantastic night. In this exclusive location with a jungle-ish vibe, wait for the first lights of the first day of the year! 
Check out the last tickets left to assure you one of the best celebrations in Riviera Maya. 
Book Your Ticket Here
Day time NYE celebration event
PIKNIK 31th December @VAGALUME
December 31, 2022 11:00 AM 
After a regenerating yoga session in the morning, you should really attend Vagalume to spend some free time wandering between artisans creations, delicious Mexican food and fresh cocktails.
Check out more information and get yourself a ticket for this pet friendly event on the beach!
Book Your Ticket Here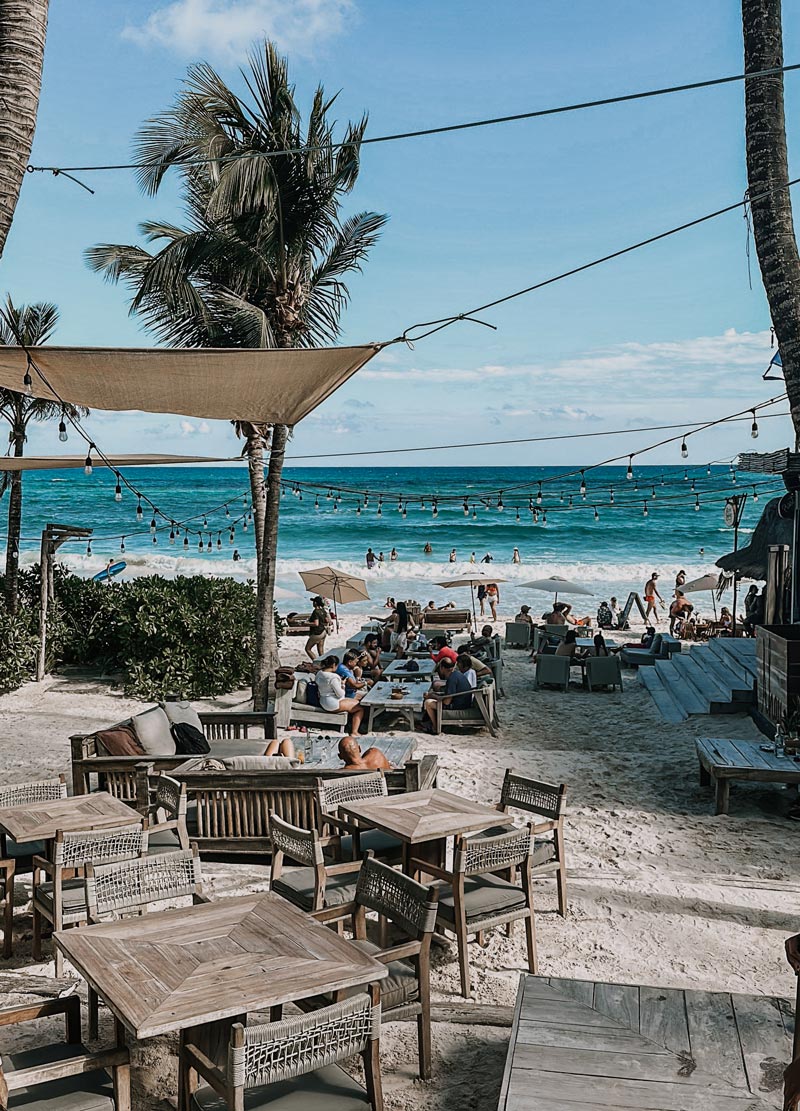 What to do the day after New Year's Eve? 1st January Events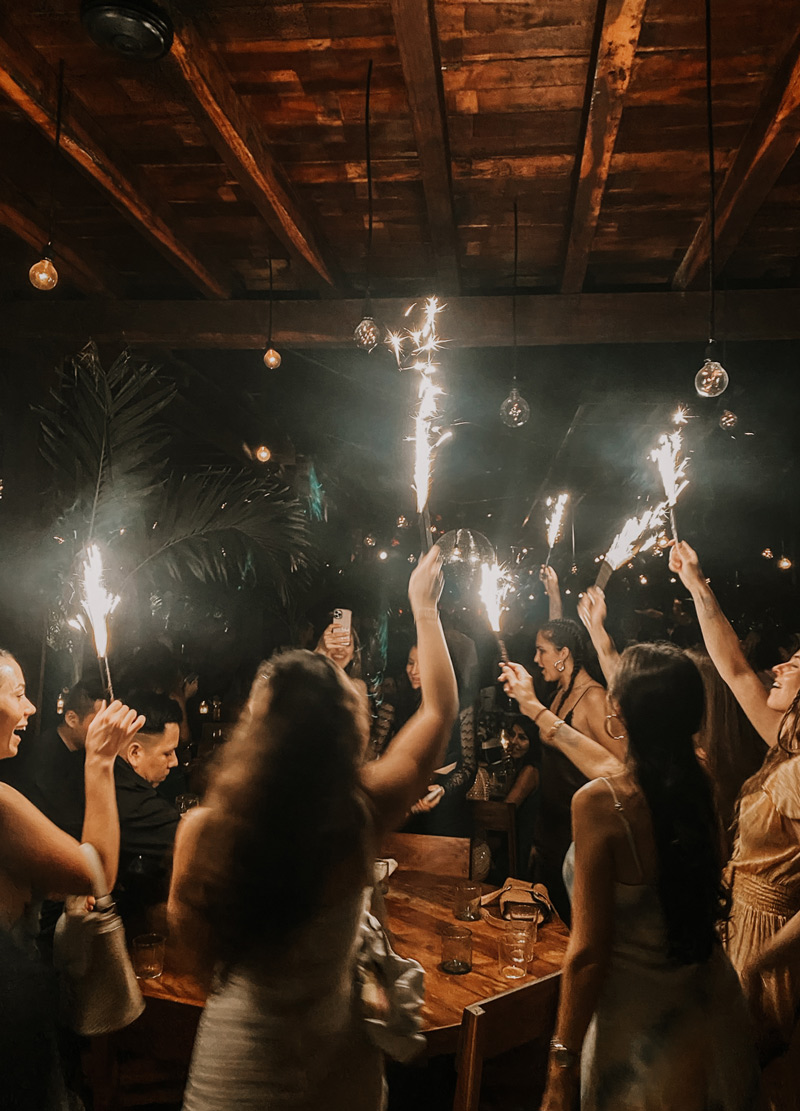 PAPAYA PLAYA PROJECT - DÍA UNO
Start January with a new energy inside of you. Sublime this moment of changements with the annual ritual that Papaya Playa Project offers. Deep Bass Yoga, Temazcal ceremonies from the Maya's culture, Sound Healing and a Healthy Bar with Mexican food are waiting for you to begin this new chapter of your life with a different level of consciousness.
Book your tickets to sublime your New Years Eve experience.
Book Your Ticket Here
SOUNDTUARY Voyage to Tulum @VAGALUME
Dance wildly and awaken your creative spirit at Vagalume this 1st of January. If you are still into partying attend this event in Tulum beach to enjoy their signature event Soundtuary. Reviews are great, why not give it a try?
Check out the last tickets available!
Book Your Ticket Here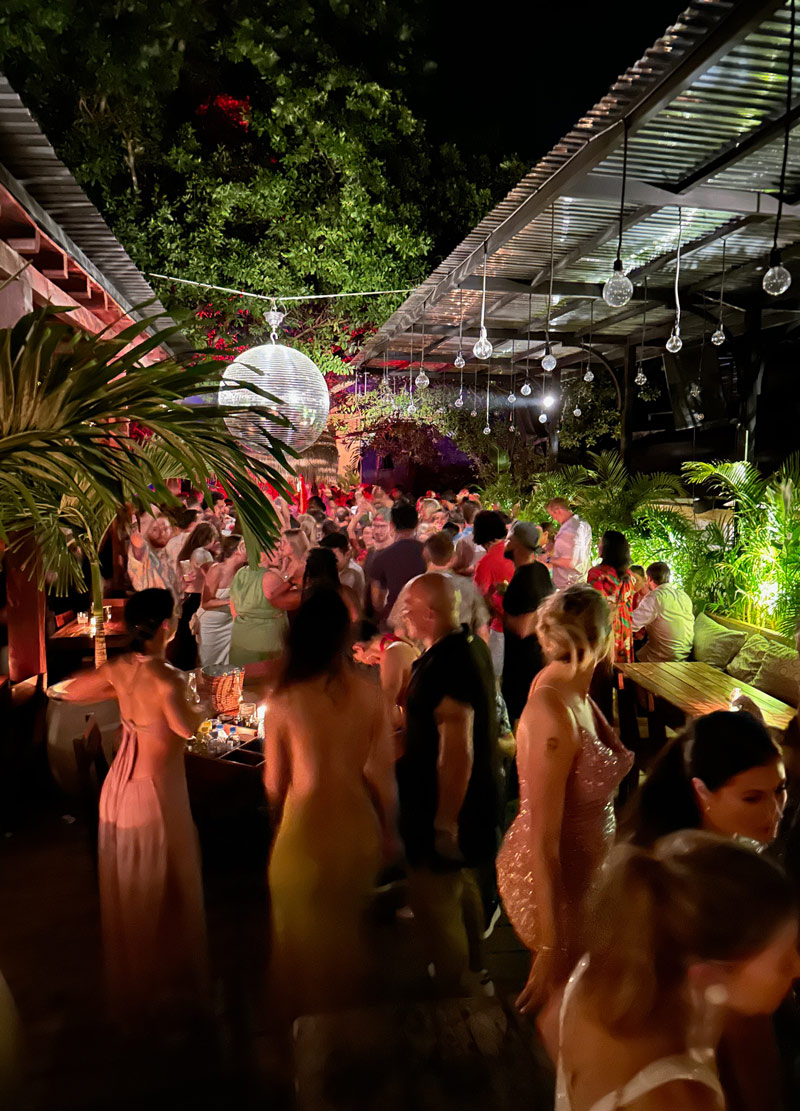 KAZ JAMES @ BONBONNIERE TULUM
Chic Bonbonniere is welcoming you with DJ Kaz James to spice up your first night of the year. After many festivals he attended, he's ready to make you live a perfect night in Bonbonniere, Riviera Maya. 
Check out the last tickets available and secure your place!
Book Your Ticket Here
Book A Car At The Best Car Rental In Tulum
We were planning some trips in Yucatan to explore cenotes and we desperately needed a car! It's not always easy to find the best deal and moreover - not to get scammed. We ran into Renata, a really kind girl, during a yoga session in La Veleta. That's how we found out Renata is renting cars and her business is really cool.
After seeing her bran new cars, we saw the super convenient prices she was applying and we decided to try her service out. We had an incredible experience - transparency, no need for deposit on our credit card, a lot of flexibility and kindness - in a nutshell: we loved our experience at BGH Car Rental and we can't recommend you any better company in Tulum especially during high season when the car rental market goes wild.
Rent a car at 40 usd per day with full coverage insurance and unlimited kilometrage today!
Book Your Car At The Best Price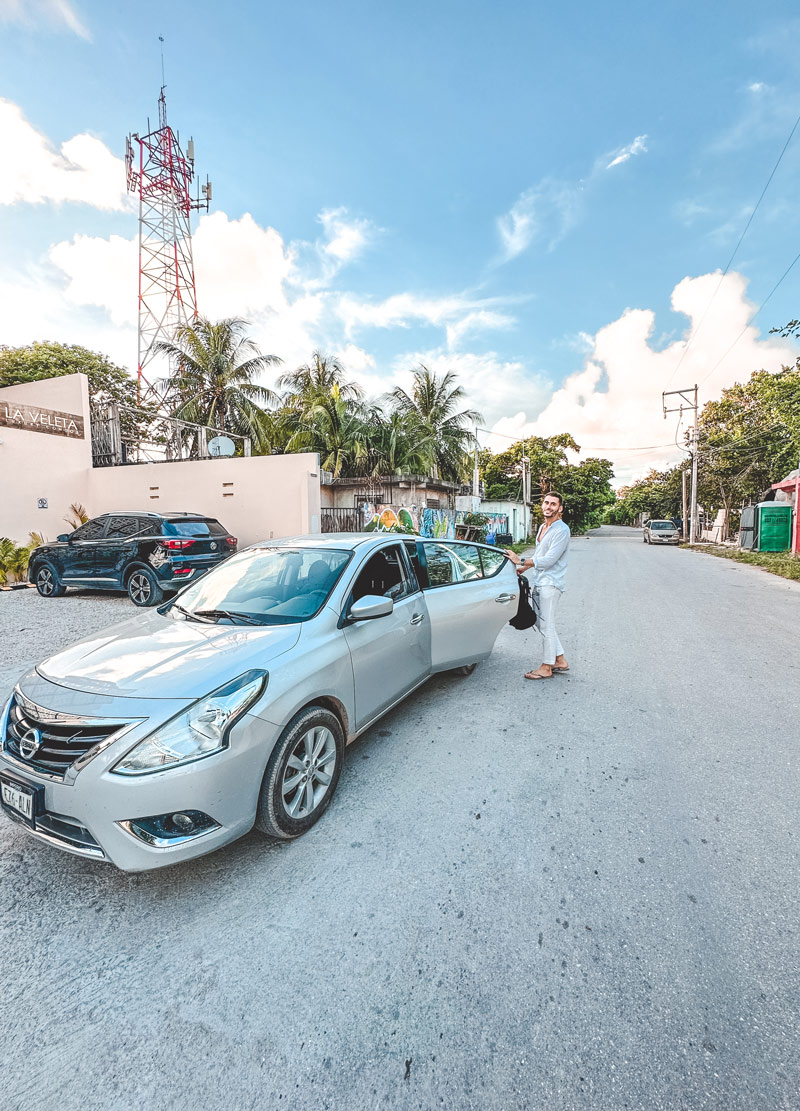 "Nissan Versa Was Perfect For Us"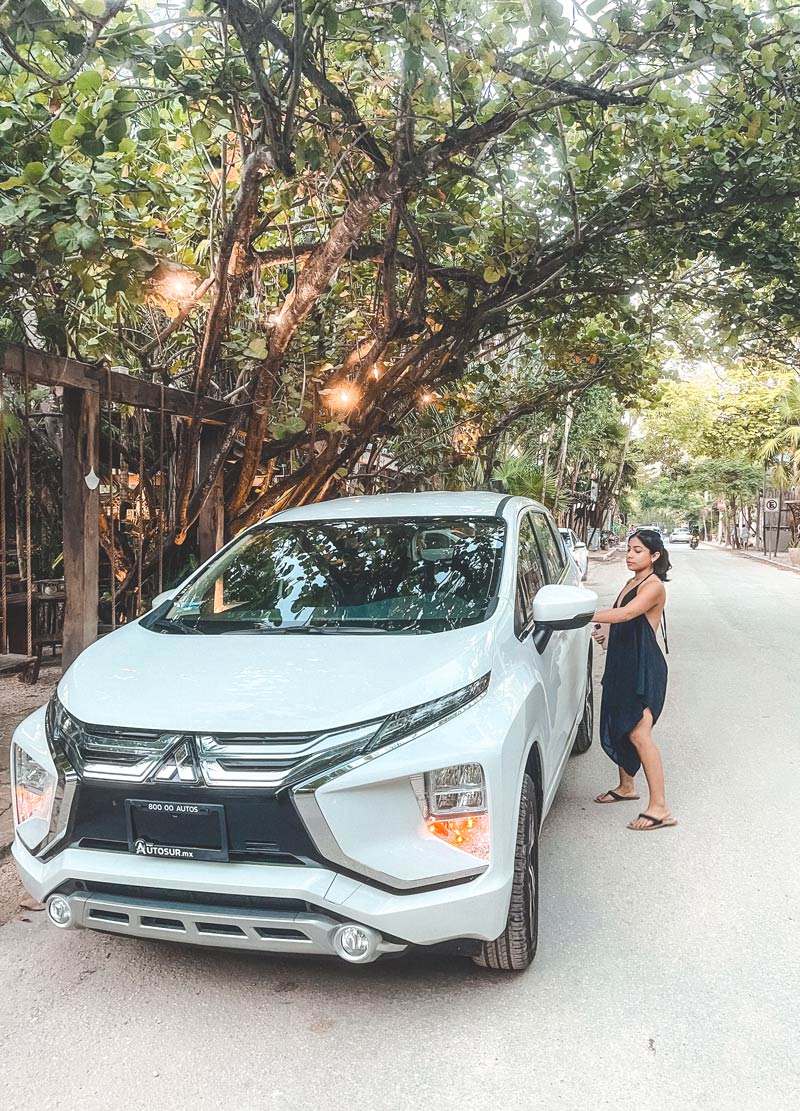 "Xpander Is The Best Car For Day Trips"
Top Events to Make Your Trip Unforgettable
MATTHIAS TANZMANN @BONBONNIERE TULUM
Join us for an unforgettable night of electrifying beats and pulsating rhythms with the incredible Matthias Tanzmann live at Bonbonniere Tulum! Get ready to dance the night away on Saturday, June 3rd, starting at 10 pm and going till late. With his signature blend of deep house and techno, Matthias Tanzmann will take you on a musical journey like no other. Prepare to lose yourself in the captivating sounds and immerse yourself in the vibrant atmosphere of Bonbonniere Tulum. Don't miss out on this extraordinary experience as we set the stage for an exceptional night of music and memories. Get your dancing shoes ready and mark your calendars for an unforgettable encounter with one of the finest DJs in the industry, Matthias Tanzmann!
🎟️ TICKETS
● Tier 1 - The entrance fee is of $1000 MXN ($55 USD)
Limited availability
Ready to join us? Get your tickets now! Early bird tickets are $55 USD (only 20 tickets available left).
Hurry – spots are filling up fast! 🙀 We can't wait to see you there!
Top Parties and Club Events
1st June - VAGALUME SESSIONS PALOMA @VAGALUME
1st June - NIÑO ARBOL @MIA TULUM
2nd June - BASTIDAS @BONBONNIERE TULUM
3rd June - THE FULL MOON @Papaya Playa Project
3rd June - MATTHIAS TANZMANN @BONBONNIERE TULUM
4th June - 8KAYS [AFTERLIFE] @MIA TULUM
4th June - VAGALUME SUNDAZE MALANDRA JR @VAGALUME
8th June - EDU IMBERNON @MIA TULUM
9th June - HARVY VALENCIA @BONBINNIERE TULUM
10th June - MOONGAZE @Papaya Playa Project
10th June - BASTIAN BUX @BONBONNIERE TULUM
11th June - SONA BEACH PARTY @MIA TULUM
11th June - VAGALUME SUNDAZE JAALEX @VAGALUME
17th June - SOEL [AFTERLIFE] @MIA TULUM
17th June - STARVAULT @Papaya Playa Project
24th June - ASTROBEAT @Papaya Playa Project
25th June - VAGALUME SUNDAZE OSCAR L @VAGALUME
1st July - THE FULL MOON @Papaya Playa Project
8th July - ASTROBEAT @Papaya Playa Project
15th July - MOONGAZE @Papaya Playa Project
22nd July - STARVAULT @Papaya Playa Project
29th July - THE FULL MOON @Papaya Playa Project
18th August - MECA @BONBONNIERE TULUM
25th August - GUYJ @BONBONNIERE TULUM
13th March - LOCUS Tulum 2024