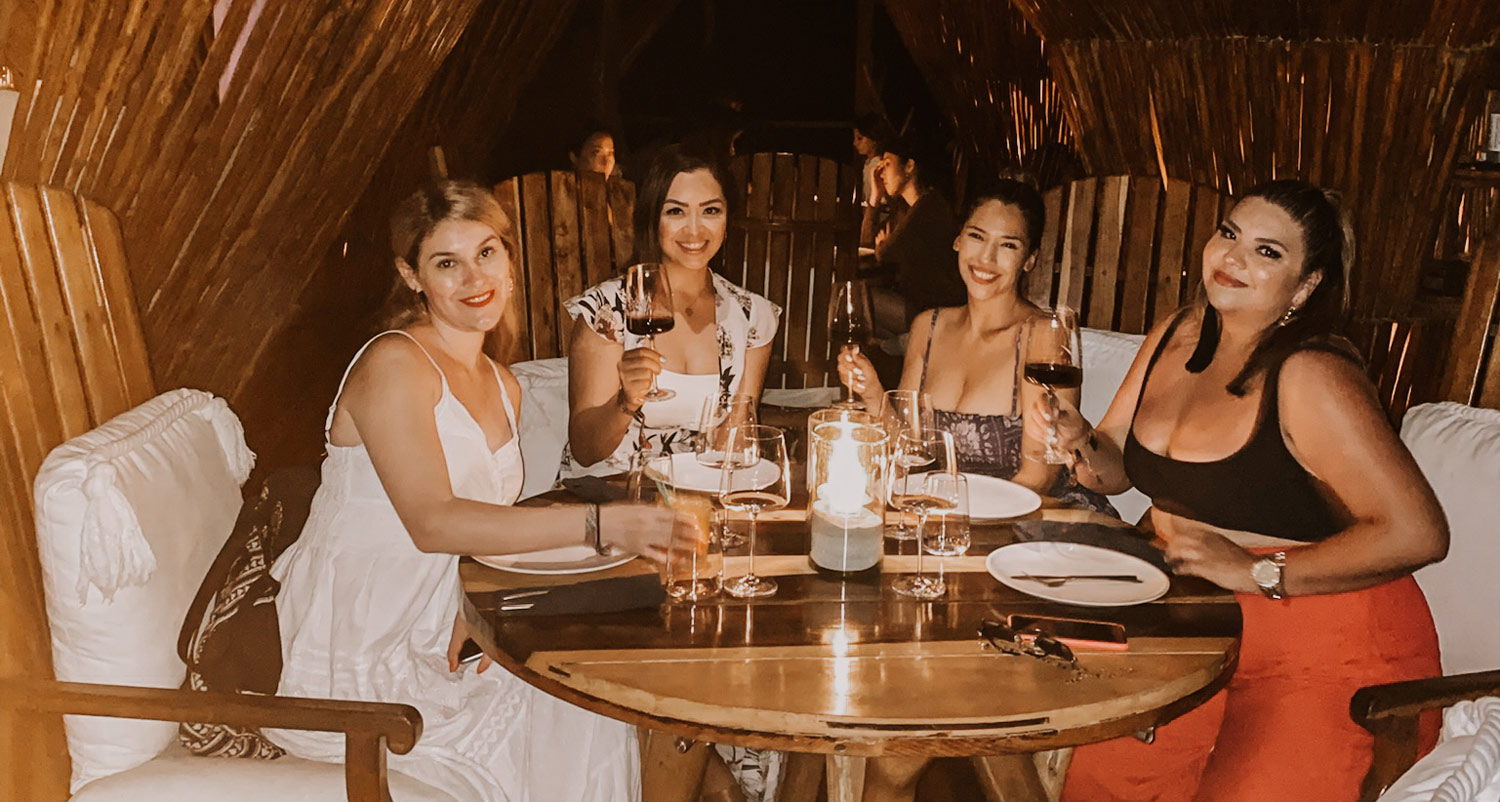 Best Tulum NYE Dinner Celebration And Party
Are you ready to celebrate NYE in Tulum? For this NYE 2023 events will not leave you disappointed. In fact, this end of Dec will be full of celebration both at the beach and the jungle of Tulum. Be ready to see the city lightening up, with the greatest restaurant creating the perfect NYE dinner and celebration experience. 
If you just came out from the traffic chaos in Cancun and Playa del Carmen, you'll not have to worry anymore. Even though tickets get sold at the speed of light, with our ultimate list here below we're sure you'll be able to secure yourself the best table at one of the most cool events in Tulum, Quintana Roo. 
So be ready to celebrate, check the restaurants of the coolest beach clubs here below and book your ticket for the event straight away! You'll welcome January as you never did in the past years. Check all the menu, parties programs, and choose the greatest food and cuisine according to your tastes – Tulum is really one of the richest cities in Quintana Roo when it comes to different types of cuisines! 
Psst! if you want to find out 3 important things to know when booking a New Year's Eve Dinner in Tulum, keep on reading the article – you find them at the end of it!  
The best NYE Dinner 2023: Tickets and Important Information
Find here below all the information about Tulum's New Year's Eve celebration parties and dining experience. Be ready to rock the last night of December and welcome January with amor, salud y dinero!
Papaya Playa Project NYE Dinner 2023 GOLDCAP - SAINTE VIE - NIKI SADEKI
Papaya Playa Project, one of the coolest beach clubs in Tulum, Mexico, is ready to set the mood for the last night of the year. Start with a welcome cocktail and explore the beautiful beach hotel, settle down at the restaurant where you'll experience delicious dining create by the talented guest chef – check out the menu here. It's important for you to arrive between 6:30-7:30 pm to fully enjoy the night. The latest you can get in for the whole experience is at 10:30 pm. 
When the dinner finishes, be ready to count the last minutes of 2023 with your party and the whole Papaya Playa Project crew. GOLDCAP – SAINTE VIE – NIKI SADEKI DJs set will accompany those moments with their live music art.
IMPORTANT INFORMATION
To book a table or a ticket in general, you'll need a secret code. But hey, this is your lucky day! The secret code to reserve your ticket is AgeofReconnection. Just copy it in the link below and book the last free places for this crazy New Year's Eve night!
Book Your Ticket Here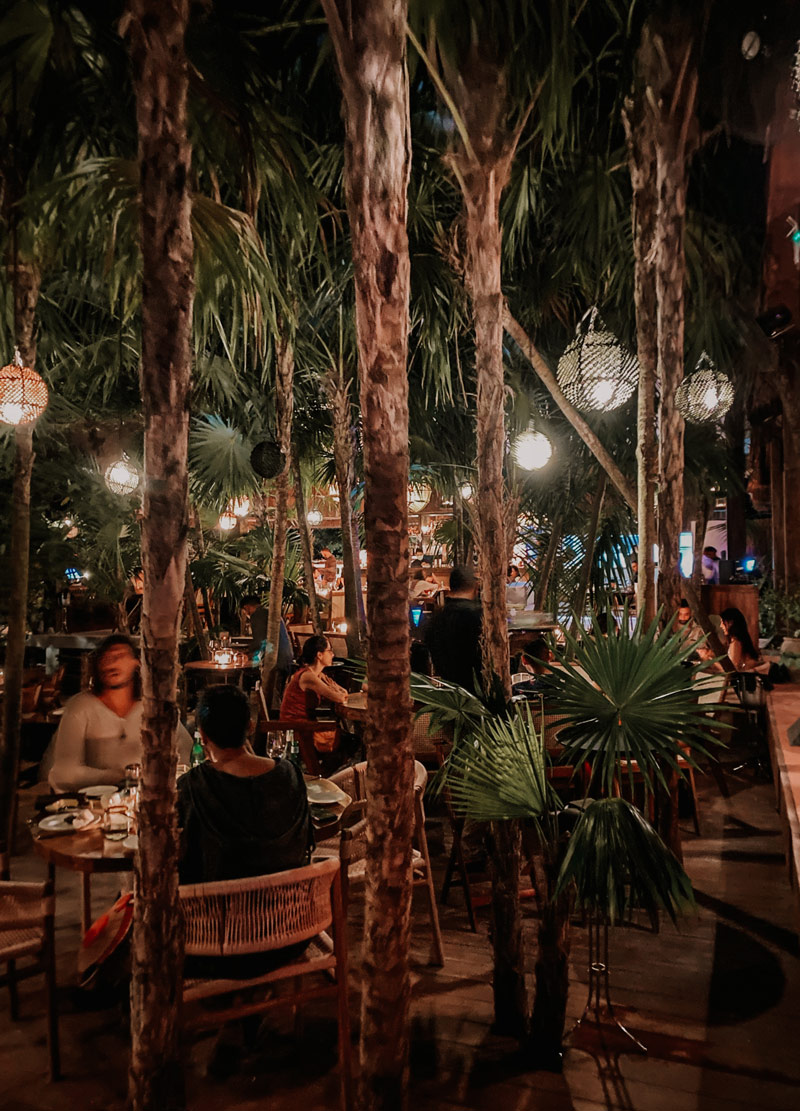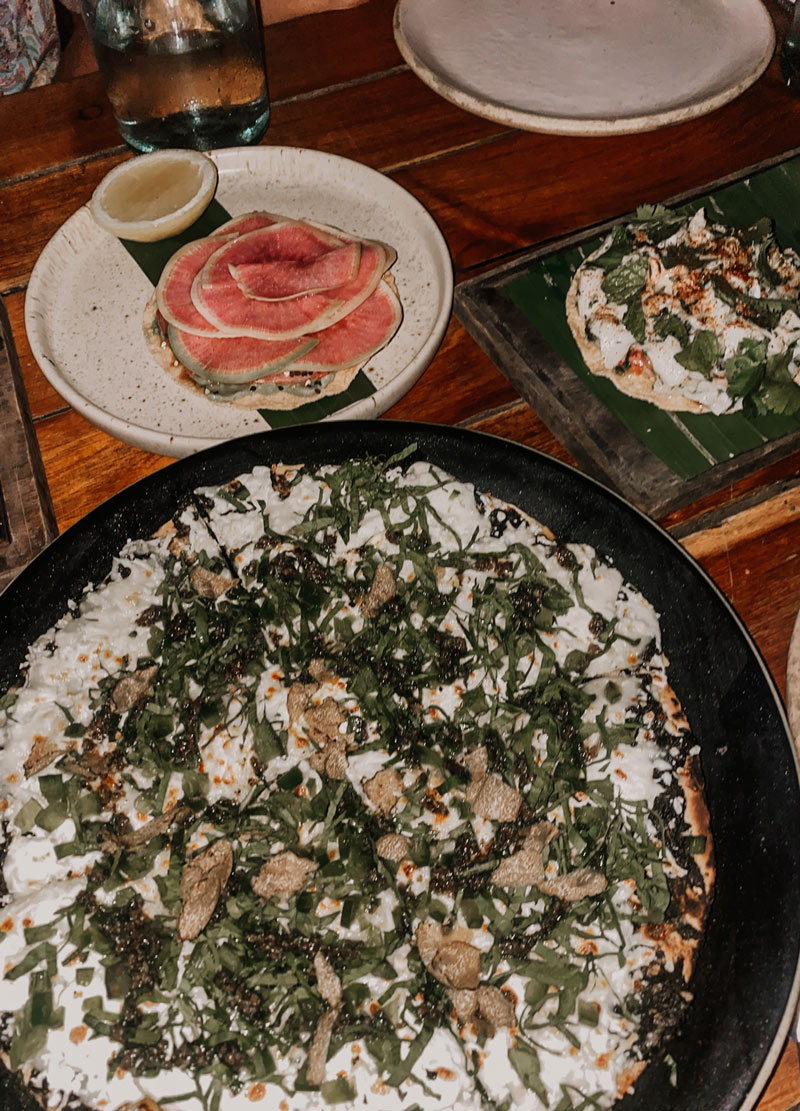 Vagalume NYE dinner 2023 & 3RD ANNIVERSARY - ¨GHEIST¨@VAGALUME
December 31, 2022 8:00 PM
Reserve your ticket at Vagalume this last day of the year and enjoy one of the greatest live music events in Tulum. Before the talented DJs start with the show, from 8:00 pm on you'll be able to have a delicious meal with Mexico's greatest ingredients accompanied by fresh drinks, top wines and champagnes. 
If you are searching for a really cool night celebration, consider Vagalume – one of our favorite beach clubs! Secure your ticket clicking the button below and get the coolest spots left!
Book Your Ticket Here
NYE MIA TULUM PARTY CELEBRATION Dinner 2023
December 31, 2022 8:00 PM
Mia is a mood itself! The dinner tickets for this New Year's Eve 2023 are getting sold out so quickly that if you want to have a table, you should really hurry up. Mia, one of the coolest spots in Tulum playa, is setting the mood to start January full of love and energy!
You'll be able to choose between a 3 course or a 4 course dining, where you'll be delighted by the menu inspired by Mexican flavors. After the meal, be ready to dance under red and earth tones lights with the live sounds of Franky Wah, Joeskia and Shane Doron, incredibly talented DJs. 
Book your tickets here below!
Book Your Ticket Here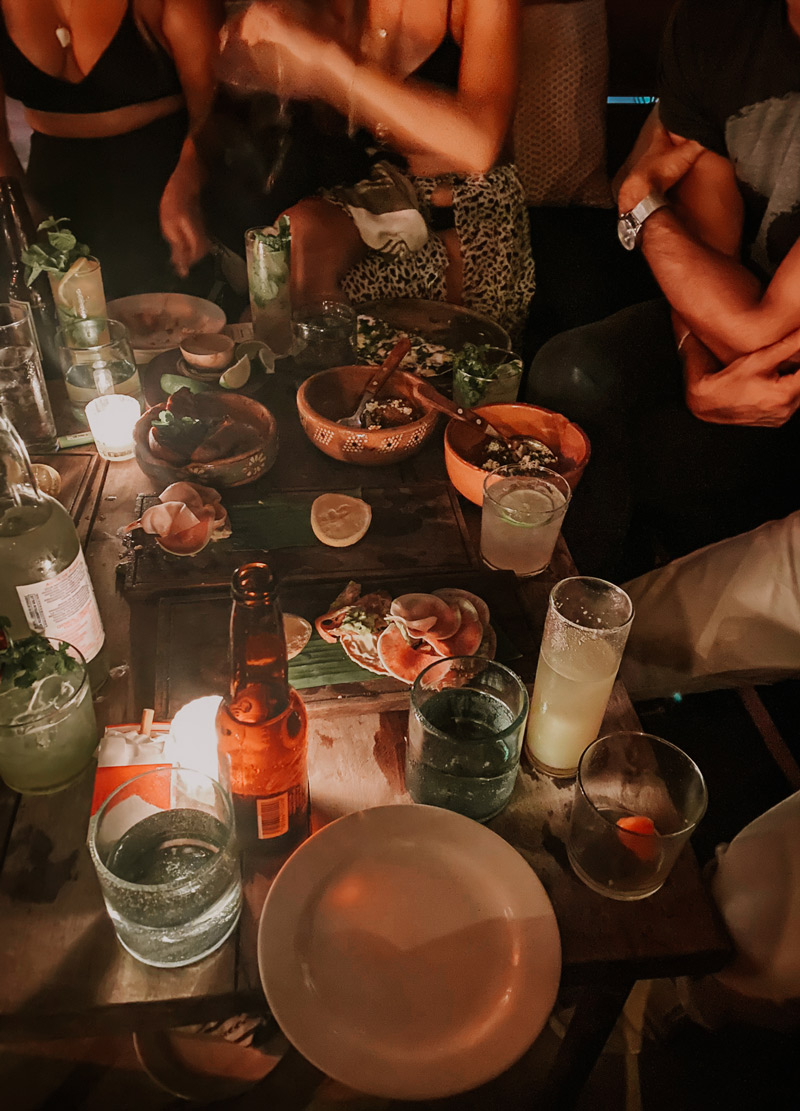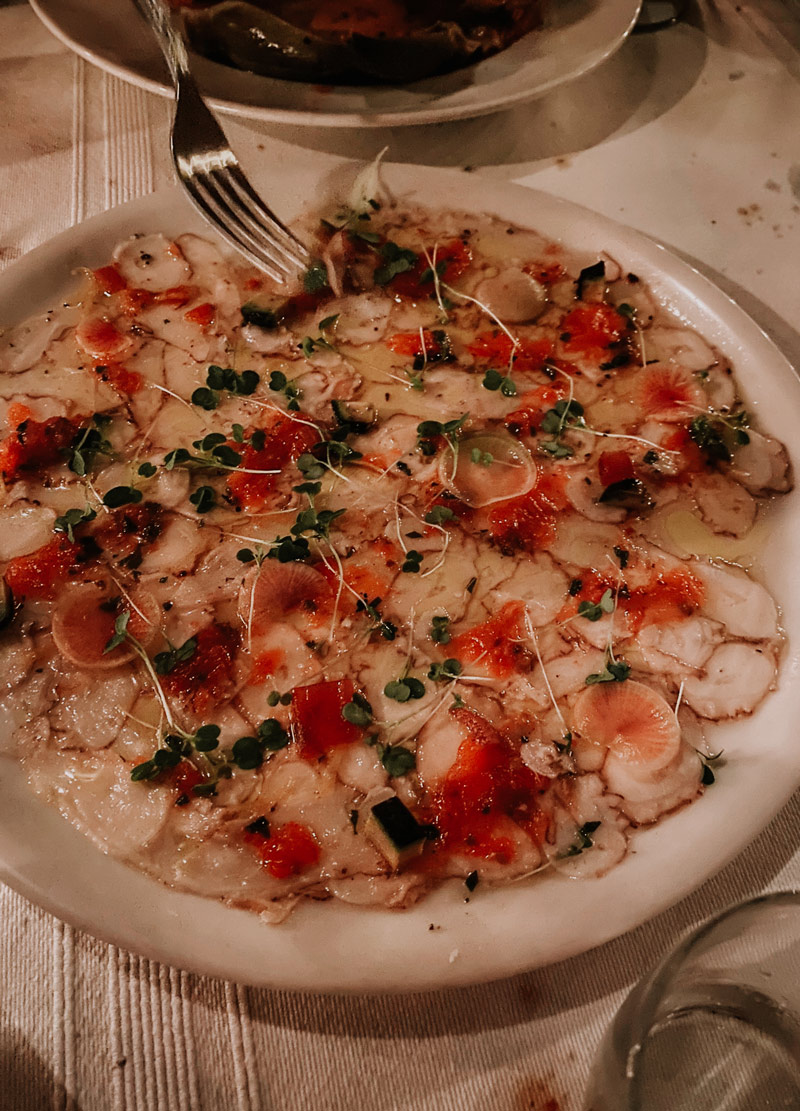 54 NYE BAGATELLE Dinner 2023
December 31, 2022 8:00 PM
Last but not least, Bagatelle is rockin New Year's Eve 2023 this December! With their mix of French and Mediterranean flavors, choose this venue to celebrate New Year's Eve with a party themed Studio 54! Dress to impress and access the beach club at 8:00 pm to fully enjoy the night.
Check out their menu here – and be ready to dance under the disco ball in one of the most beautiful restaurants in Tulum. Moreover, it'll be a mixed event at the restaurant and beach club, so enjoy the inside and the outside of the crazy venue under the Mexican moon!
Book Your Ticket Here
A different NYE day: PIKNIK 31th December @VAGALUME
December 31, 2022 11:00 AM
If you want to party in the afternoon and get a culinary experience too, this event at Vagalume is for you! Get lost at the designer market, paired with curated music, gastronomic culture, and cocktails. This pet friendly event is gathering Mexican and non talents to spice up your last day of the year. 
Book your ticket down below and be ready to enjoy the live sounds of CHAIM, COLECTIVO, MIRAMAR & GAVIÑO!
Book Your Ticket Here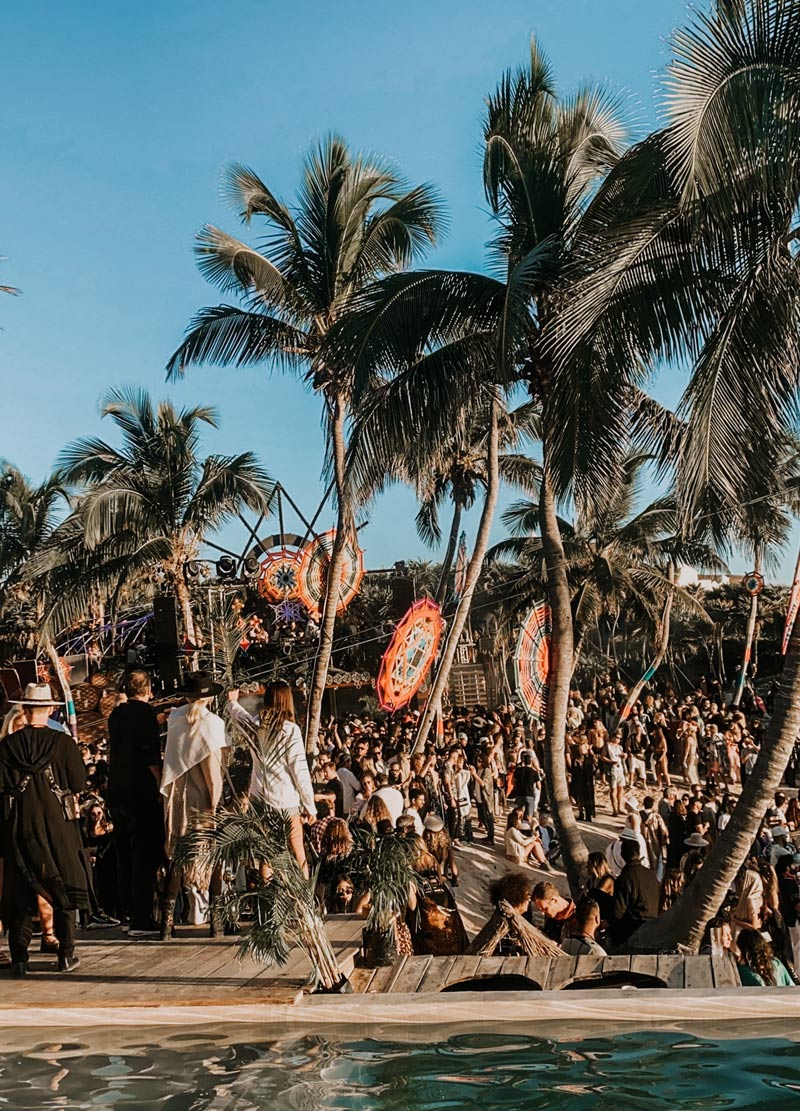 Now that you've booked and secured your tickets for the coolest dinner and NYE celebration party in Tulum, find out here below our 3 important things to know before attending New Year's Eve Dinner in Tulum. 
FAQ: 3 things to know about NYE dinner in Tulum
Beach or jungle NYE dinner?
In Tulum you can't go wrong! Beach NYE dinners are usually more fancy than the jungle-ish ones. If you've booked your dinner in one of the beach club, be ready to enjoy delicious food facing the Caribbean sea of Quintana Roo. In a beach club as in the jungle, you'll have live music with talented DJs set creating art with their sounds. Staying in Tulum after NYE? If you are a beach lover, you can't miss the Papaya Playa Project WooMoon festival. If Tulum jungle stole your heart, don't miss Zamna 2023!
What does a NYE dinner celebration look like in Tulum?
The best restaurants and clubs do their best to sparkle and shine for New Years Eve! So don't expect anything standard – it'll be the exact opposite! Guest chefs from all over the world are coming to Tulum, Mexico, to delish you with savory food mixing different cusine cultures to make your celebration incredible. With the food, amazing cocktails, wines and champagnes are served to spice up your night! Our favorite this New Years Eve 2023? The mix of Mediterranean and French cuisine at Bagatelle Beach Club!
Are NYE dinner celebration worth it in Tulum, Mexico?
Honestly – yes! Booking both the celebration with live music, shows and lights, and the dinner with incredible fine food in the most beautiful beach clubs in Tulum is really a one in a lifetime experience and definitely a must during your trip to Mexico this December! So, believe us: the ticket cost is totally worth it.
FREE ADVICE – If you want to have a flawless experience from now on and don't worry about anything, we have somebody you should know. Our nightlife guru Virginia – an enchanting Mexican girl living in Tulum for more than 15 years – is ready to create for you the best NYE experience to welcome 2023. In these 2 years living in Tulum, she made so many nights unforgettable for us! And most of all – for FREE.
So, if you have any special request or you want a flawless experience, don't struggle with your Spanish and save time by calling her, telling your needs and she'll take care of the rest! Contact her on Whatsapp and prepare yourself to enjoy one of the coolest nights ever!
Great, let's feature the "MYSTICAL SUNSET /OLIVER HUNTEMANN" event at Mia Restaurant & Beach Club in Tulum on Wednesday, 29 November 2023. Here's the HTML snippet for your event: ```html
👉 WEDNESDAY, Nov 29
MYSTICAL SUNSET /OLIVER HUNTEMANN 🌅
📍
Mia Restaurant & Beach Club, Tulum
💵
Tier 1 Tickets: Mex$ 660 (incl. fees), Final Tier: Mex$ 880 (incl. fees)
📩
Contact Virginia
here
to book a table
Join us for an unforgettable evening at Mystical Sunset with Oliver Huntemann. Contact Virginia here to book your table and be part of this magical night on the beach! 🎶🔥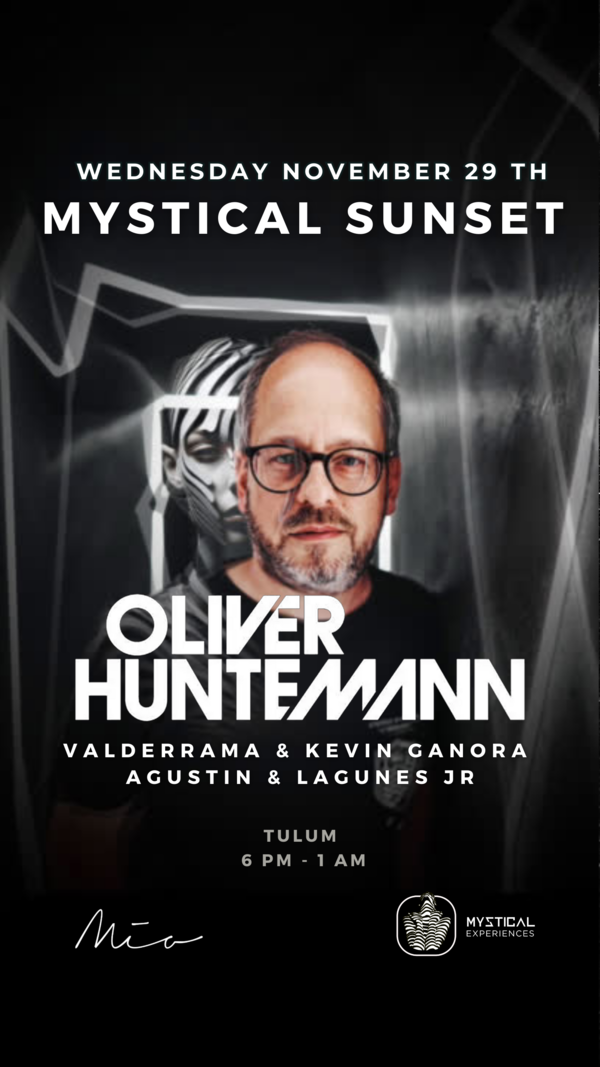 Top Parties and Club Events
23rd November - VAGALUME SESSIONS KEENE @VAGALUME
26th November - VAGALUME SUNDAZE MITA GAMI @VAGALUME
30th November - VAGALUME SESSIONS VALDOVINOS @VAGALUME
3rd December - VAGALUME SUNDAZE VALENTIN HUEDO @VAGALUME
7th December - VAGALUME SESSIONS MUSTAFA ISMAEEL @VAGALUME
30th December - PIKNIK POLO CORP & LEO LEONSKI @VAGALUME
31st December - NEW YEAR´S EVE @BAGATELLE TULUM
31st December - NYE PARTY 2024 @VAGALUME
13th March - LOCUS Tulum 2024