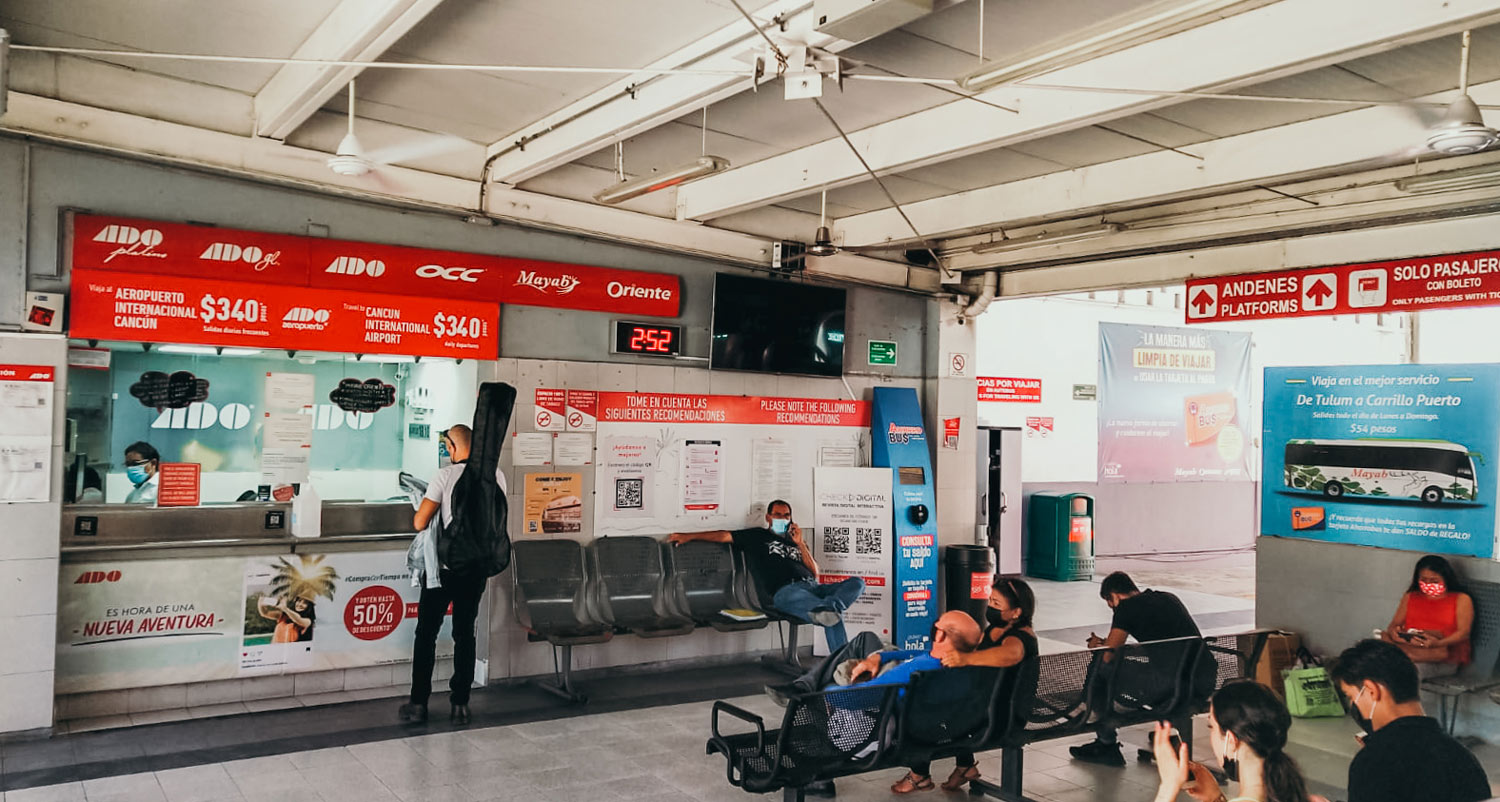 Sending and Receiving Mail in Tulum: Top Tips and Tricks
If you're planning a trip to Tulum, Mexico, or currently living there, you might have questions about how to send and receive mail in the area. We have been living inTulum for two years now, and we know some mailing options that may save you time and money!
In this post, we'll provide you with valuable tips and tricks to help you navigate the process, whether you need to send a postcard to loved ones back home, receive documents, or set up a PO box.  Keep reading to learn useful things you need to know about sending and receiving mail in Tulum! 
TRAVEL TIP: If you are going to visit Tulum, get in contact with Virginia and Kelly, they will help you to organize your stay in Tulum for FREE!
HOW IS MAILING IN TULUM LIKE
In the time we have spent here, we have heard stories from people struggling with sending and receiving mails. Months of delay, high fees, lost packages. Sometimes the addresses in Tulum, Mexico can be confusing and you need to be careful with it. Some solutions are finding a well-known pick up place – we will let you some options below – or checking the address with your landlord. 
However, after asking people the solution they found, and reading some reviews, here we have some tips and tricks that will help you to send and receive your mail in Tulum, and good luck with it!
Sometimes the easiest way to avoid the problems that you can have while you are trying to get something delivered from the States is by joining a community that can help you as a favor or for a small trade, you can ask in the local Facebook groups for someone that can do it. 
The Girl Gang Facebook group is a great place to ask, especially if you are looking for a supportive community who is going to upgrade your experience in Tulum! Go join their Facebook group and connect with amazing people!
Moreover, there is a company that will bring your stuff crossing the border. You just need to send it first to them, in Texas, and then they will bring it to you. You can contact them at: +52-461-105-5523. The delivery price is 800 pesos for small packages from 1 to 5 kg. For bigger packages, the fee is higher, but it's still a nice option of bringing your belongings to Mexico!
Take Advantage Of Free Concierge Service
As excellent to explore Tulum and its surroundings alone, you may need help figuring out where to start. To make the most of your money and time, contact Virginia and Kelly - two incredible Mexican girls living in Tulum for more than 15 years. They're familiar with the ins & outs of the Tulum town and hotel zone like the back of their hand! 
Since we arrived in Tulum 2 years ago, many adventures wouldn't have been possible without their help - they know literally everybody in Tulum and can perfectly organize every moment of your stay. Get the best tables, skip queues and get on the guest list of the coolest places in Tulum - this's only the beginning! 
They are ready to offer you guys FREE concierge service in Tulum for the time of your stay: take advantage of it, contact them on Whatsapp and live the best experience!
Get FREE Concierge Service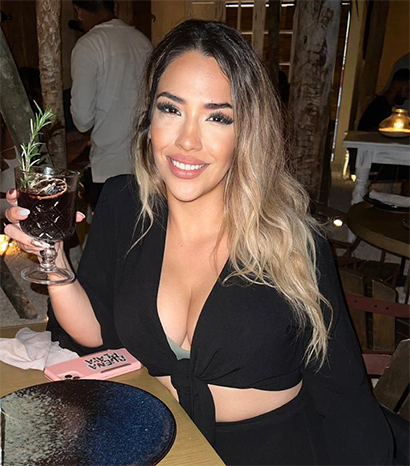 "Virginia Will Transform You In A Tulum Insider"
RECEIVING PACKAGE IN TULUM - EXPLORE YOUR OPTIONS
If you're looking to get a package in Tulum without paying a fortune or waiting ages for your stuff to arrive, then it's a good idea to find a reliable spot that can receive it for you. Not only will this save you from losing your items, but it'll also make it super easy for you to pick up your package whenever you want. So, make sure you find a solid place to receive your package and enjoy hassle-free deliveries, and here below you have good options to do it!
Savana -
Savana offers a package service in Tulum, you just need to provide Savana's address, your name and phone number, so you can pick your package at their location. We usually use their services when we order an international package, to make sure our belongings will arrive in a safe place! For further information and their address, you can contact them through mail or phone, available on their website.
Selina -
You can also ask for your mail sent to Selina, for free! You just need to say that you are a guest in the hotel, and the security staff will receive your package.
Amazon -
You probably already know Amazon and how it works. Well, it's not really different in Mexico. You can deliver your item to your hotel in Mexico, and you will know the cost upfront, so you won't be having any surprises!
General Delivery Services
When it comes to receiving mail in Tulum, you have a few options to ensure your packages and letters reach you safely and efficiently. One of the primary methods is visiting the local post office, known as "Oficina de Correos" or "Correos de México." These post offices are scattered throughout Tulum, and you can easily find their locations online or by asking locals.
Upon visiting the post office, it's essential to bring your identification, such as a passport or driver's license, as this will be required to collect your mail. The staff at the post office will guide you through the process and provide any necessary forms or documentation you might need for retrieval. Be prepared to provide details such as your full name, address, and the tracking number or proof of delivery for your mail.
Alternatively, if you are staying at a hotel or vacation rental, it's worth checking with the front desk or concierge services. Some accommodations offer mail services or may be willing to receive packages on your behalf. Make sure to inform them in advance about your expected deliveries and any specific instructions for handling your mail.
In addition to these options, you can also explore private mail and courier services available in Tulum. These services often provide more streamlined and reliable delivery options, especially for international shipments. Research and compare different providers to find the one that best suits your needs, considering factors such as pricing, delivery speed, and package tracking capabilities.
Remember to plan ahead and allow ample time for mail delivery in Tulum, as it may take longer than expected, especially for international mail. Stay organized by keeping track of your tracking numbers and maintaining clear communication with the senders to ensure a smooth delivery process.
Mail Forwarding and Package Services
Make managing your mail in Tulum a breeze with convenient mail forwarding or package services like Shipito or MyUS. These services provide you with a local address where your mail can be received and then conveniently forwarded to your desired location. Perfect for long-term stays or if you don't have a fixed address, these solutions ensure you stay connected without any hassle. Simply sign up, provide your details, and enjoy the peace of mind of receiving your mail wherever you are. Compare providers to find the best fit for your needs and enjoy seamless communication throughout your time in Tulum.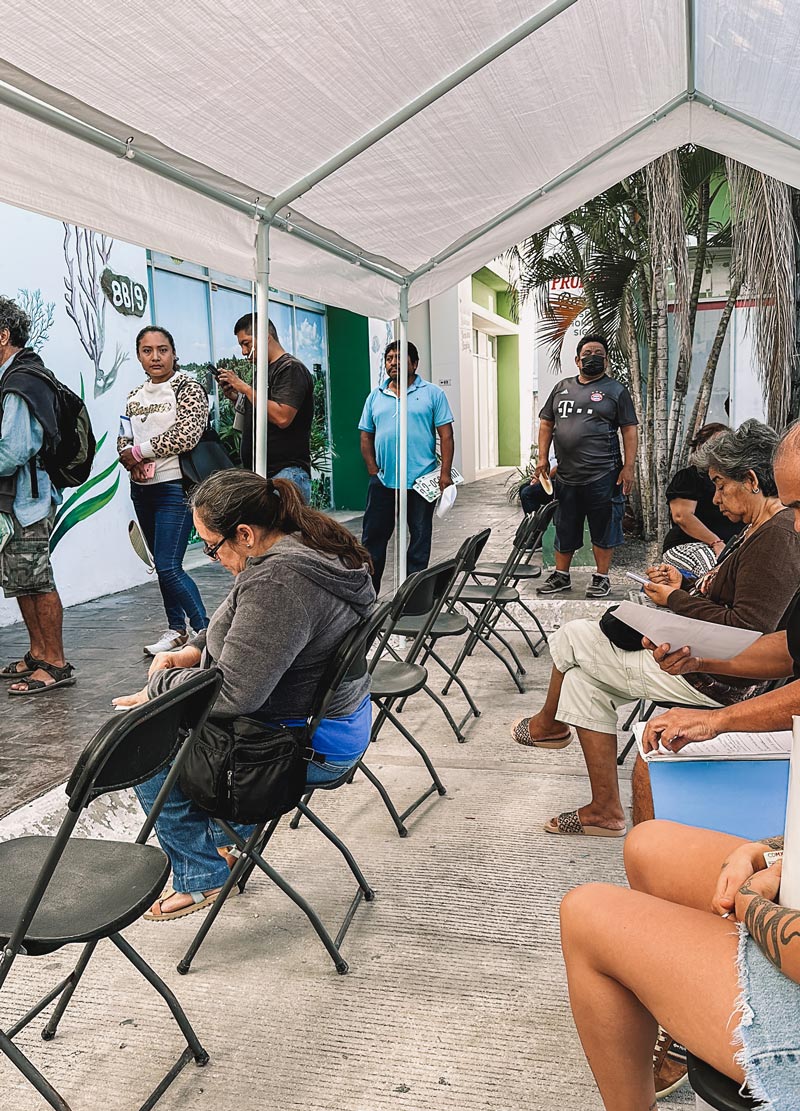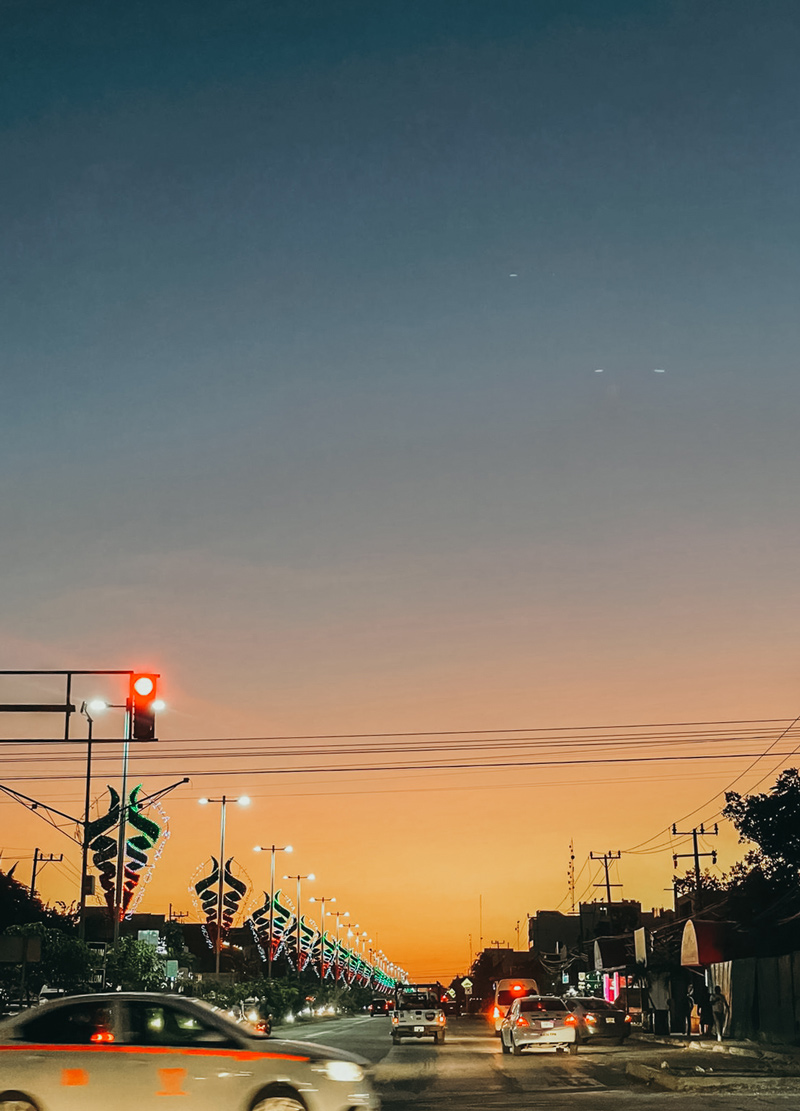 SENDING PACKAGE FROM TULUM
Sending a package in Tulum is simpler than receiving it. You can go to the DHL Express ServicePoint, where they provide shipping and mailing service. Discover their location in Tulum!
If you need to send mail internationally from Tulum, explore different shipping options. Compare rates and services offered by private courier companies, such as DHL or FedEx, to ensure timely and secure delivery. Consider factors like delivery speed, tracking capabilities, and insurance options.
Understanding the Mail System in Tulum
Overview of Postal Services
The mail system in Tulum comprises various options to suit your needs. The local post office, known as Correos de México, provides basic postal services, including domestic and international mail delivery. Additionally, there are private courier companies that offer reliable and expedited shipping options, which can be a convenient alternative for urgent deliveries.
Postal Addresses in Tulum
Before sending mail from Tulum, familiarize yourself with the format of postal addresses. In Tulum, addresses typically include street names, numbers, and neighborhood references. Ensure that you have the complete and accurate address to guarantee smooth delivery.
Packaging and Mailing Tips
When preparing your mail for sending, choose appropriate packaging materials to protect its contents. Consider using padded envelopes or sturdy boxes for fragile items. It's also essential to fill out customs forms accurately and provide all necessary information for international shipments.
Customs and Import Regulations
When receiving international mail or packages in Tulum, be aware of customs and import regulations. Certain items may be restricted or subject to duties and taxes. Familiarize yourself with the regulations to avoid any unexpected surprises and ensure a smooth delivery process.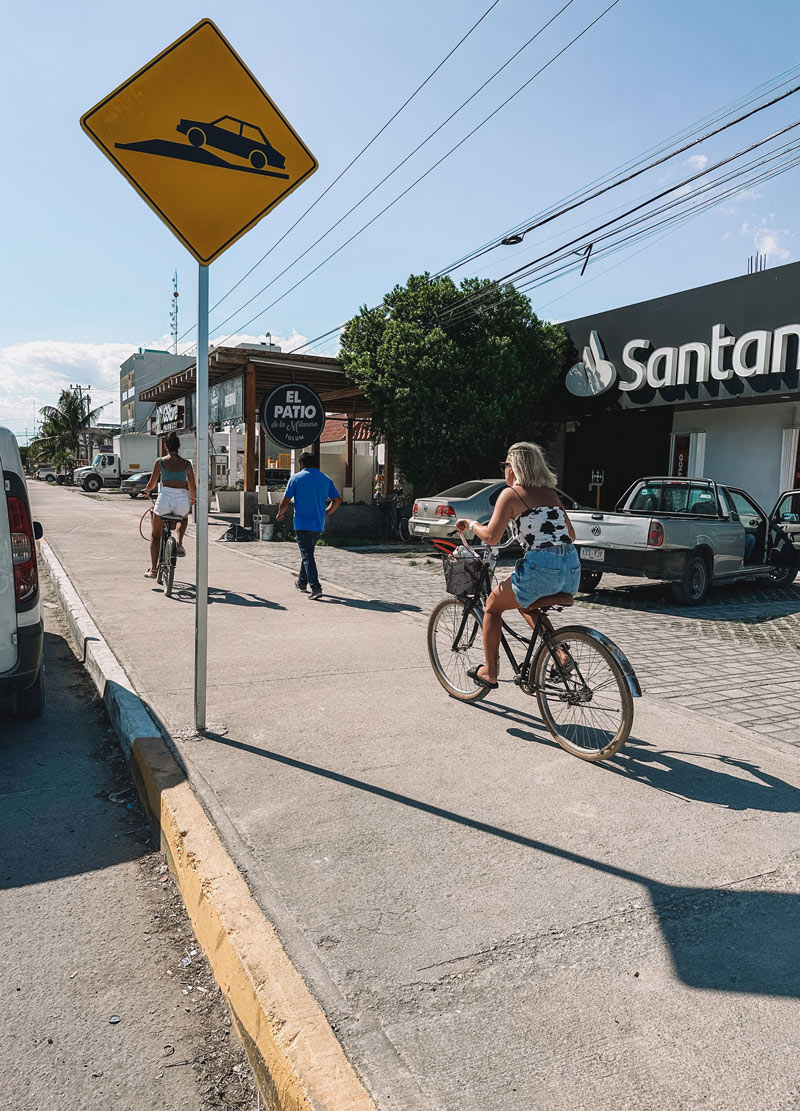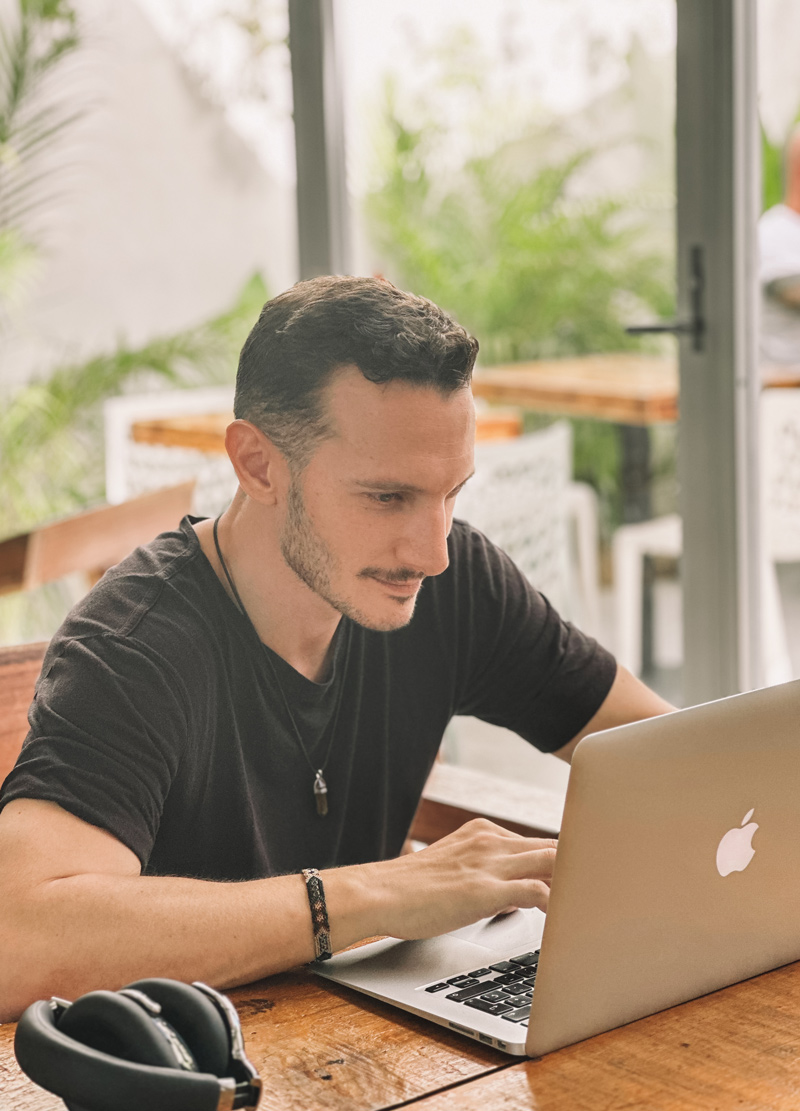 Tips for Efficient Mail Handling
Timelines and Delivery Expectations
Keep in mind that mail delivery times in Tulum may vary, especially for international shipments. Factors such as distance, customs clearance, and local holidays can impact delivery timelines. Plan accordingly and allow ample time for your mail to reach its destination.
Communication with Postal Services
Effective communication with postal services can help address any concerns or inquiries you may have. If you have questions about your mail or need assistance, contact the local post office or private courier companies directly. They can provide tracking information, updates, or resolutions to any issues that may arise.
Safety and Security Measures
To ensure the safety and security of your mail, consider using registered mail or insured services, particularly for valuable items. Keep track of any tracking numbers provided and maintain a record of your shipments. Be cautious about sharing personal information and always verify the legitimacy of any requests or notifications related to your mail.
FAQ about Tulum Mail
Can I receive mail at my hotel in Tulum?
Yes, many hotels in Tulum accept mail on behalf of their guests. You can ask at the frontdesk so they know you are waiting for a package at their location. 
Can I send mail from Tulum to other parts of Mexico?
Yes, there are several post offices and courier services in Tulum that can send mail and packages to other parts of Mexico.
Can I receive packages at my Airbnb in Tulum?
Yes, you can receive packages at your Airbnb in Tulum. Just make sure to provide the correct address and contact information to the sender!
How long does it take for mail to arrive in Tulum?
The delivery time for mail and packages to Tulum can vary depending on the origin and shipping method. International shipments can take several days to a few weeks to arrive, while domestic shipments within Mexico usually take a few days.
Are there any restrictions on what I can send through the mail in Tulum?
Yes, there are certain items that are prohibited or restricted from being sent through the mail in Tulum. These include firearms, explosives, hazardous materials, and certain controlled substances. 
👉 FRIDAY, Dec 1
OPENING PARTY X TEN IBIZA 🎉🍹
🎧
ORIOL CALVO, BASTIAN BUX, VITE
📩
Contact Virginia
here
to book a table
💵
First Release Tickets: Mex$ 550 (incl. fees)
Don't miss out on the chance to join us in "A Journey into House Music" tonight at Vagalume. Contact Virginia here to secure your spot for an unforgettable evening! 🌟🍹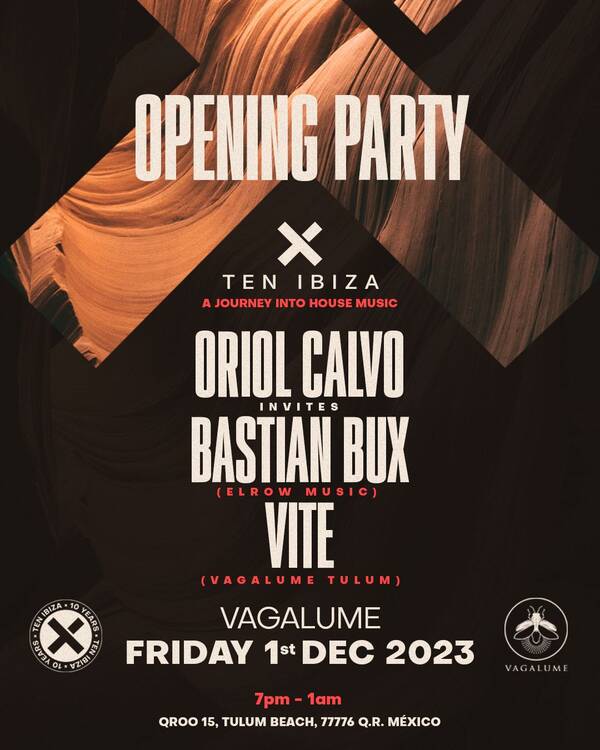 Top Parties and Club Events
23rd November - VAGALUME SESSIONS KEENE @VAGALUME
26th November - VAGALUME SUNDAZE MITA GAMI @VAGALUME
30th November - VAGALUME SESSIONS VALDOVINOS @VAGALUME
3rd December - VAGALUME SUNDAZE VALENTIN HUEDO @VAGALUME
7th December - VAGALUME SESSIONS MUSTAFA ISMAEEL @VAGALUME
30th December - PIKNIK POLO CORP & LEO LEONSKI @VAGALUME
31st December - NEW YEAR´S EVE @BAGATELLE TULUM
31st December - NYE PARTY 2024 @VAGALUME
13th March - LOCUS Tulum 2024