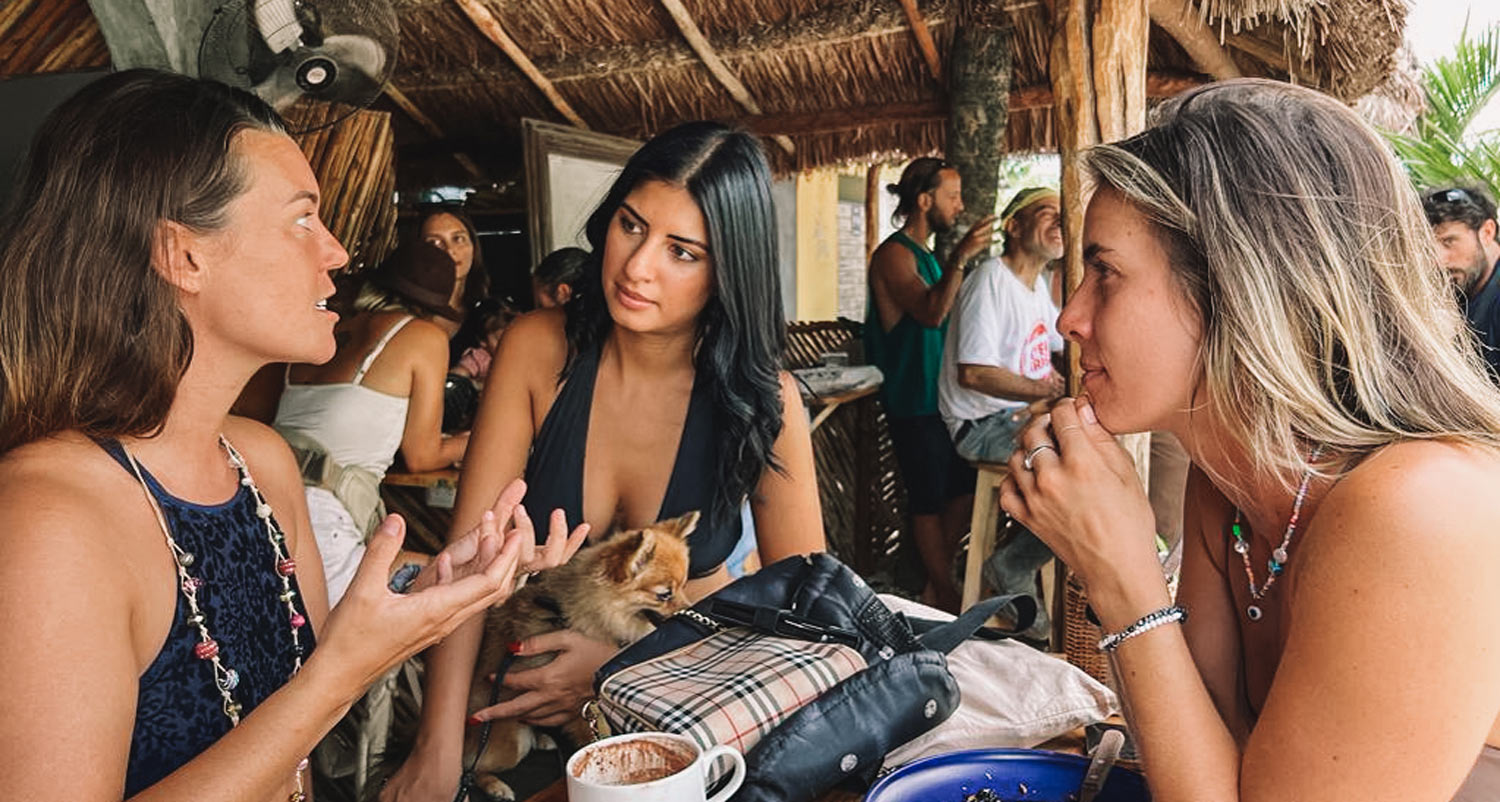 Tulum Spanish Lessons: Master the Language with Expert Online Teachers
Are you looking to master Spanish and make the most of your travel plans in Tulum, Mexico? Then you have come to the right place! With a group of experienced and affordable online teachers, you will get to know Tulum's rich language and culture right to your doorstep. Thanks to online classes, we are fluent in Spanish now, and we can connect with locals and other Spanish speakers visitors! It's literally a door to a new world! 
No matter what level you are at, how many hours per week you want to commit or if you want Spanish-language forums included in your lessons – you will find it all, so when you travel to Tulum, you will be able to live the immersion experience at its maximum. So why wait? Come explore new cultures and learn a new language in the most beautiful city of the Riviera Maya! 
TRAVEL TIP: If you are going to visit Tulum, Mexico get in contact with Virginia and Kelly, they will help you to organize your stay in Tulum for FREE and get unlimited local benefits – know more below!
BEST ONLINE TEACHERS - LEARN SPANISH BEFORE TRAVELING
When we wanted to learn Spanish, we knew that we wanted a patient, nice and friendly teacher. But as we were planning to travel, we also wanted an affordable option, so that was our main desire. Because of this, we did some research and found the best options that we would like to share with you!
Martin is just an amazing Spanish teacher. If you want to learn Spanish with a nice and patient teacher, but that also is able to make you remember words and phrases in a short time, then you should definitely try taking classes with him! 
To contact him, reach him out on WhatsApp here and schedule a class today. Buena suerte!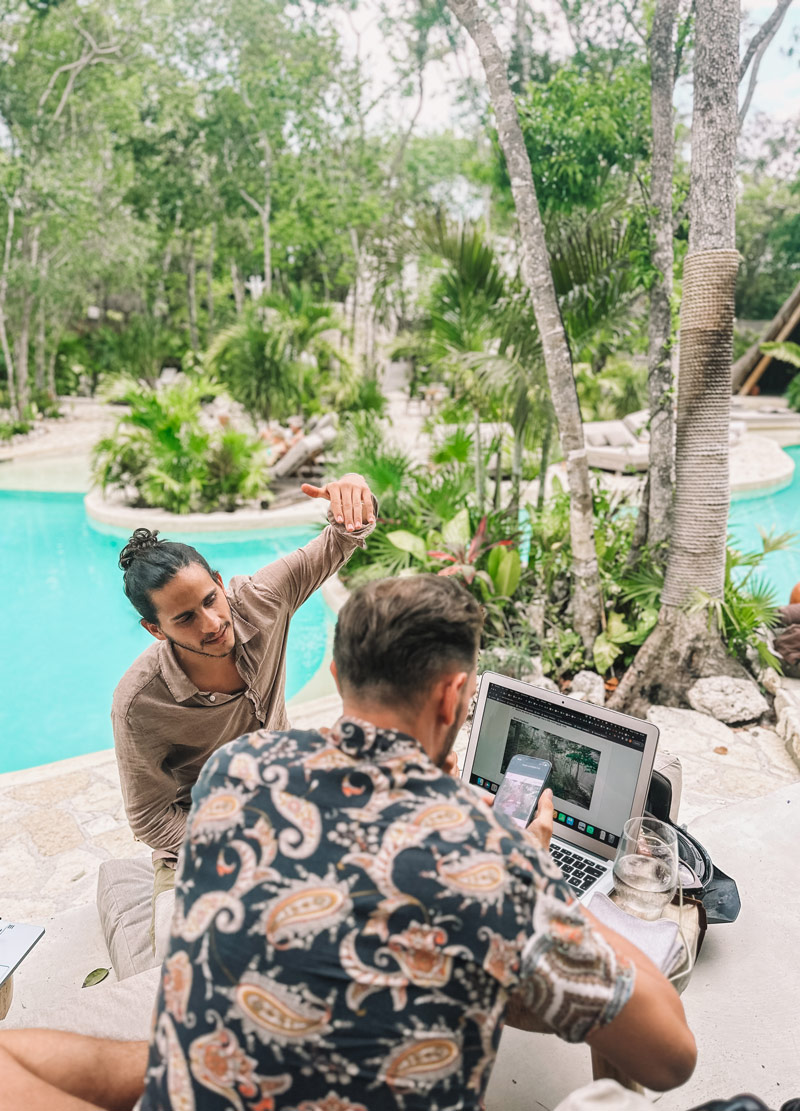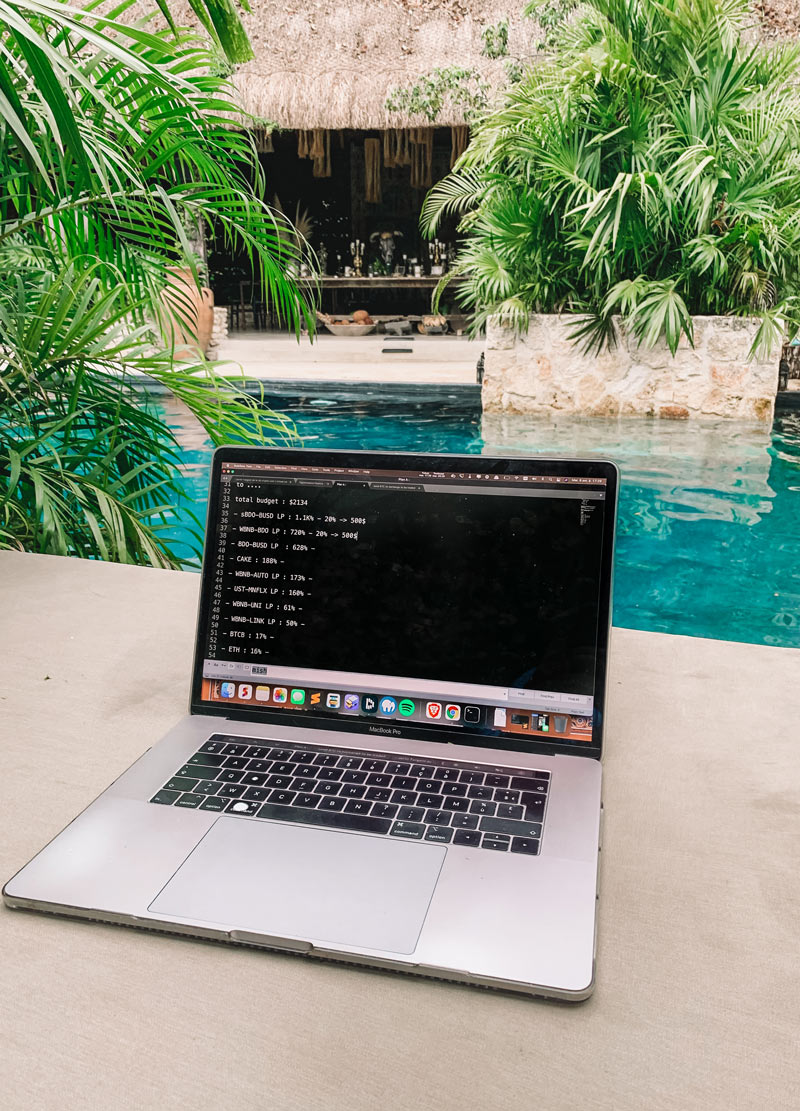 MEZTLI SPANISH SCHOOL - HIGHLY RECOMMENDED
Meztli Spanish School is a well known School with experience teaching Spanish in both: presential and Online mode. Here you will get amazing Spanish lessons that will prepare you for your Spanish language learning needs before your trip to Tulum. 
We had an amazing experience in Meztli! The teachers are certified native Spanish, offering personalized Spanish instruction via Skype or Zoom, so you can learn from the comfort of your own home. Moreover, if you are visiting the Riviera Maya they have a campus in Tulum, where you can get on-site Spanish class and immersive activities, such as cooking, painting, salsa and yoga classes! 
You can contact them on their website here, for more information about fees, availability or group classes. 
With a very sympathetic teacher specialized in human communication, anthropology and Spanish literature, Spanish Lab Tulum offers a unique learning proposal combining the three main aspects of a cultural immersion: words, languages and culture. 
In their Lab, you can choose to have either on-site classes in Tulum (face to face!) or online classes, if you are preparing your Spanish in your home country – still a lot of fun!
If you want to know more about their fees, availability and schedule of your class, check out their website here, and good luck in learning!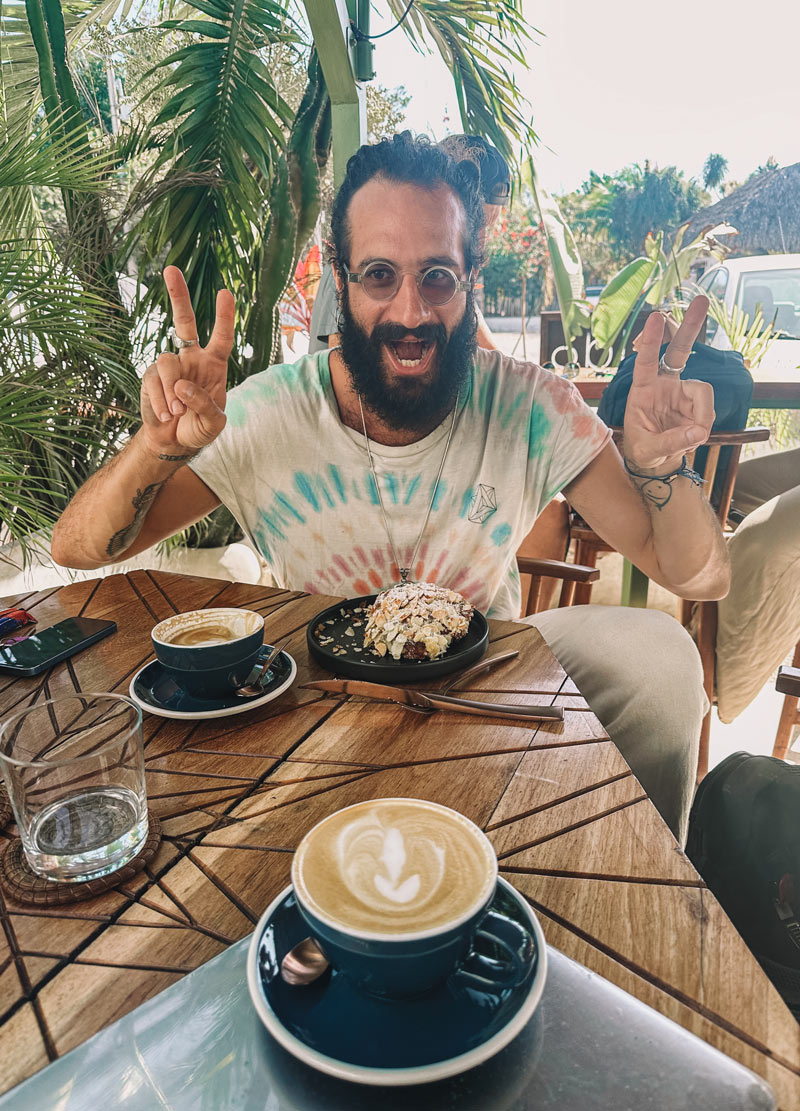 STUDYING ONLINE - TIPS & TRICKS
Studying from home can be challenging if you are not used to it, especially when you are learning a new language, but you've got this! Just consider a few important things to upgrade your home studying experience: 
Make sure you have a dedicated study space -
It could be a desk in your room, a corner in your living room, or a library near you. Having a designated space can help you stay focused and minimize distractions. Make sure your study space is well-lit and organized so that you can find everything you need.
Create a schedule and stick to it -
With online learning, it's easy to get distracted and lose track of time. Creating a schedule can help you stay on track and ensure that you're devoting enough time to each subject. Be sure to include breaks in your schedule, too. Taking short breaks can help you recharge and stay productive.
Participate in online discussions and ask questions -
Online courses often have discussion forums where you can connect with your peers and instructors. Participating in these discussions can help you deepen your understanding of the material and get different perspectives. Don't be afraid to ask questions, either. Your instructors are there to help you, and they want you to succeed.
Finally, use technology to your advantage. Online learning offers many tools and resources that can help you study more effectively. For example, you can use online flashcards to memorize key concepts or use video tutorials to learn difficult topics. You can also use apps and tools to help you stay organized and manage your time, like Google Calendar. 
WHY TO STUDY SPANISH ONLINE
Your own times, your own space
Studying online can be both convenient and challenging, but really worth it if you want to get a new ability. Whether because of the distance, or maybe because of the time availability, studying online is the perfect solution! 
Moreover, by taking online Spanish classes, you'll have the opportunity to immerse yourself in the language and culture of Mexico and its people, all from the comfort of your own home. So grab your book and start your Spanish journey! 
SPANISH PHRASES EVERY TRAVELER SHOULD KNOW BEFORE VISITING TULUM
Planning a trip to Tulum? How exciting! To fully embrace your experience, consider learning a few Spanish phrases beforehand. Even if you're not fluent, mastering a handful of basic expressions can greatly enhance your interactions with locals and navigate the town smoothly.
Get ready to make the most of your Tulum adventure with these essential Spanish phrases for every traveler!
¡Buenos días! – Good morning!
¿Cómo te va? – How's it going?
Disculpe – Excuse me
Muchas gracias – Thank you very much
No hay de qué – You're welcome
¿Podrías indicarme dónde está el baño? – Could you please tell me where the bathroom is?
La cuenta, por favor – The bill, please
¿Cuál es el precio? – What is the price?
No hablo español con fluidez – I don't speak Spanish fluently
¿Me puedes recomendar un buen lugar para comer? – Can you recommend a good place to eat?
Indeed, there is a wide array of phrases you can explore, but these will serve as a solid starting point. Keep in mind that even with imperfect Spanish, locals will appreciate your efforts and readily assist you. Wishing you a wonderful journey filled with memorable experiences. ¡Buen viaje!
ON-SITE ACTIVITIES TO EXPERIENCE IN TULUM
If you are in Tulum, there are plenty of great activities to do in this incredible city! Moreover, if you are learning Spanish, joining tours and trying to connect with locals while you are enjoying some activities, will allow you to have an intensive learning experience! 
Language Exchange Meetups
Look for language exchange meetups or language schools in Tulum that offer opportunities to practice Spanish with native speakers. These events often involve conversation practice, language games, and cultural activities that promote language learning in a relaxed and interactive environment.
Embark on a transformative journey in Tulum, a sought-after wellness destination, and dive into Spanish yoga classes. Embrace the challenge of practicing yoga in a Spanish-speaking environment, pushing your limits to achieve both physical and linguistic growth. Discover the harmonious fusion of yoga and language, stepping outside your comfort zone for a life-changing experience. Unleash the transformative power of this invigorating combination and embark on a path of personal growth like never before. Don't miss this unique opportunity to expand your horizons in Tulum's captivating atmosphere.
Explore the local markets in Tulum, such as Mercado Maya Tulum, and engage in conversations with vendors and locals. Practice your Spanish skills while shopping for fresh produce, asking for recommendations, or simply striking up conversations about local culture and cuisine.
Participate in cultural workshops that incorporate Spanish language practice. These can range from cooking classes to salsa dancing lessons, where instructors guide you in Spanish while you immerse yourself in the cultural experience. It's a fun and interactive way to learn and practice Spanish while discovering Tulum's rich heritage.
Seek out volunteer opportunities in Tulum where you can interact with local communities and practice your Spanish skills. Engaging in activities like teaching English, assisting in community projects, or volunteering at local NGOs allows you to communicate with locals and improve your language proficiency in a meaningful and impactful way.
Make friends at the beach
No trip to Tulum is complete without indulging in some beach relaxation. Picture yourself on the soft sands, basking in the warm sunshine and taking in the breathtaking clear blue waters. It's an idyllic setting for unwinding and soaking up that much-needed vitamin D. Plus, it's the perfect opportunity to connect with friendly locals and fellow travelers, forging new friendships and creating unforgettable memories along the way.
If you're a history buff, you'll definitely want to check out the archeological sites in Tulum. The Mayan ruins are incredibly well-preserved and offer a glimpse into the rich cultural heritage of the region. Plus, the views from the top of the ruins are absolutely breathtaking!
Next, you absolutely have to go swimming in a cenote! These natural swimming holes are absolutely stunning and unique to the region. The crystal clear water and beautiful rock formations make for an unforgettable experience. It's a nice opportunity also to experiment snorkeling and diving!
Immerse yourself in the captivating allure of Tulum and avoid any fear of missing out by seeking assistance from Virginia and Kelly! Enhance your vacation with a curated selection of unforgettable activities, events, and more. Let their expertise guide you in organizing an extraordinary Tulum trip that exceeds all expectations. Don't wait any longer – contact Virginia and Kelly today to unlock a world of unparalleled experiences and make your journey truly unforgettable – for FREE!
Take Advantage Of Free Concierge Service
As excellent to explore Tulum and its surroundings alone, you may need help figuring out where to start. To make the most of your money and time, contact Virginia and Kelly - two incredible Mexican girls living in Tulum for more than 15 years. They're familiar with the ins & outs of the Tulum town and hotel zone like the back of their hand! 
Since we arrived in Tulum 2 years ago, many adventures wouldn't have been possible without their help - they know literally everybody in Tulum and can perfectly organize every moment of your stay. Get the best tables, skip queues and get on the guest list of the coolest places in Tulum - this's only the beginning! 
They are ready to offer you guys FREE concierge service in Tulum for the time of your stay: take advantage of it, contact them on Whatsapp and live the best experience!
Get FREE Concierge Service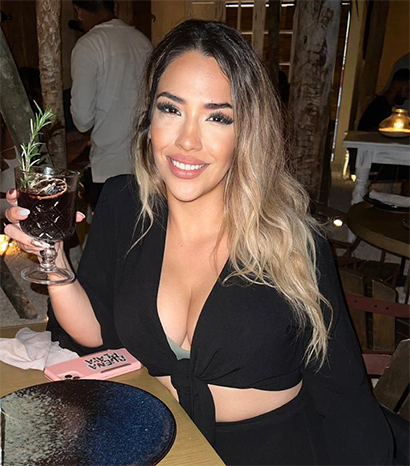 "Virginia Will Transform You In A Tulum Insider"
FAQ about Spanish Lessons Tulum
What are the advantages of studying Spanish online?
Some advantages of studying Spanish online include flexibility, convenience, cost-effectiveness, and access to a wide range of resources.
Can I study Spanish online as a beginner?
Of course! You can study Spanish online as a beginner. Many online Spanish teachers offer courses for beginners that will teach you the basics of the language.
What technology do I need for Spanish online learning?
We recommend you to use a computer because it's going to be more comfortable for you when taking your Spanish lessons, especially if you need to read some presentations. However, you can use a tablet or a smartphone as well. 
How many hours per week should I study Spanish online?
The amount of time you should spend studying Spanish online depends on your goals and your schedule. However, most experts recommend studying for at least 2-3 hours per week to make steady progress.
Great, let's feature the "MYSTICAL SUNSET /OLIVER HUNTEMANN" event at Mia Restaurant & Beach Club in Tulum on Wednesday, 29 November 2023. Here's the HTML snippet for your event: ```html
👉 WEDNESDAY, Nov 29
MYSTICAL SUNSET /OLIVER HUNTEMANN 🌅
📍
Mia Restaurant & Beach Club, Tulum
💵
Tier 1 Tickets: Mex$ 660 (incl. fees), Final Tier: Mex$ 880 (incl. fees)
📩
Contact Virginia
here
to book a table
Join us for an unforgettable evening at Mystical Sunset with Oliver Huntemann. Contact Virginia here to book your table and be part of this magical night on the beach! 🎶🔥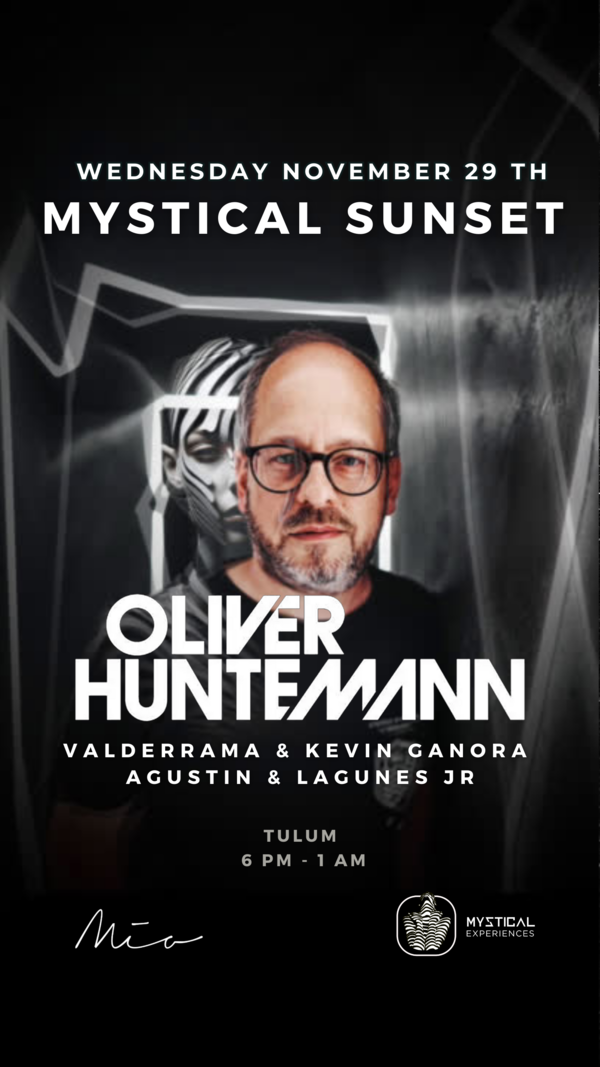 Top Parties and Club Events
23rd November - VAGALUME SESSIONS KEENE @VAGALUME
26th November - VAGALUME SUNDAZE MITA GAMI @VAGALUME
30th November - VAGALUME SESSIONS VALDOVINOS @VAGALUME
3rd December - VAGALUME SUNDAZE VALENTIN HUEDO @VAGALUME
7th December - VAGALUME SESSIONS MUSTAFA ISMAEEL @VAGALUME
30th December - PIKNIK POLO CORP & LEO LEONSKI @VAGALUME
31st December - NEW YEAR´S EVE @BAGATELLE TULUM
31st December - NYE PARTY 2024 @VAGALUME
13th March - LOCUS Tulum 2024