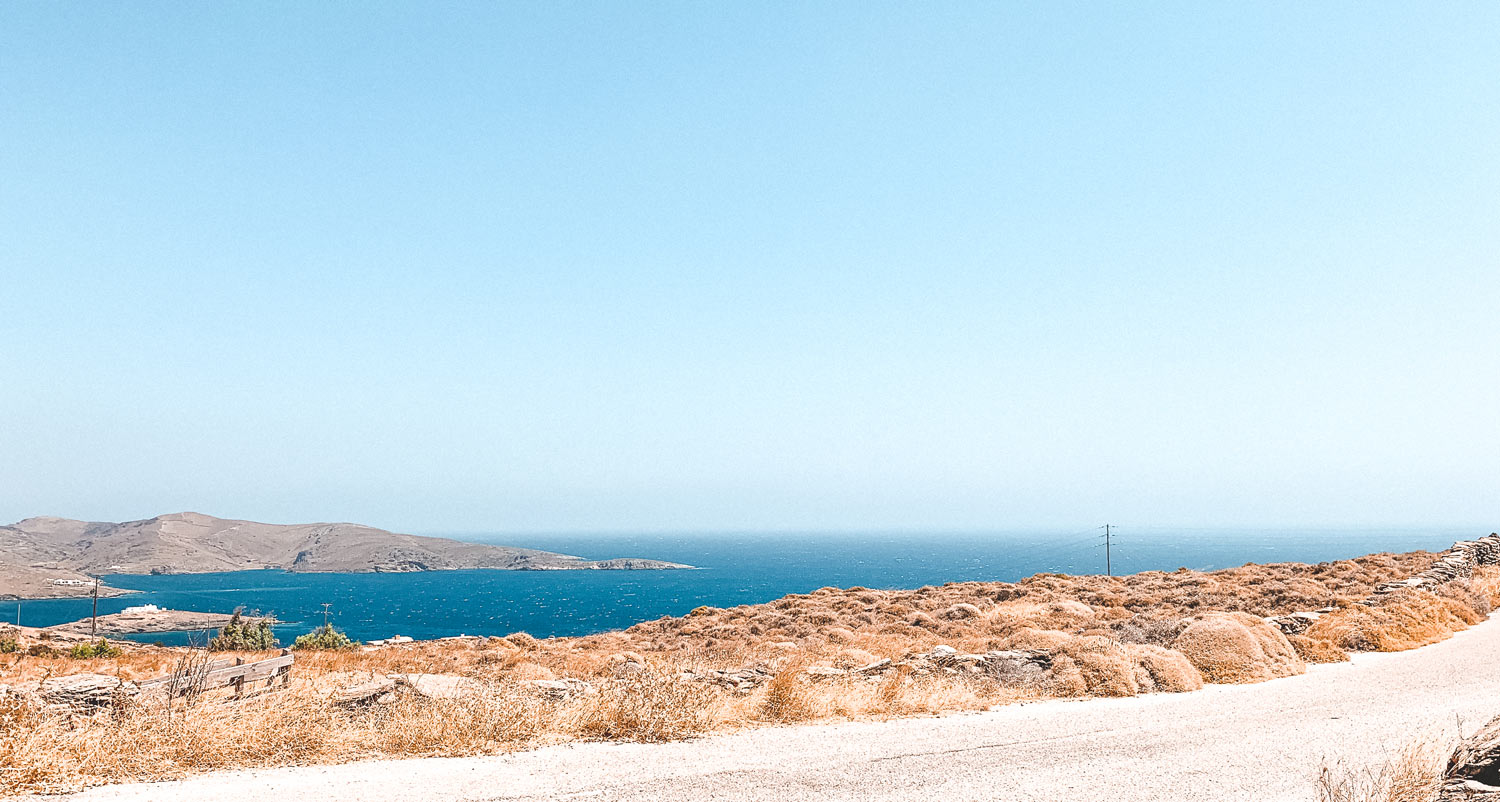 Kythnos Island: The Ultimate Travel Guide
Maybe Kythnos is not the most famous island in Greece, but it's definitely worth a visit. One hour and a half by ferry from Athens, it's located in the west Cyclades. Kithnos is not as fancy as Kea, Naxos or other Greek islands, but that's where its charm is. With its beaches and its coast bathed by the crystal and clear Aegean sea, you will be able to enjoy its beautiful nature by walking or snorkeling. Kyhtnos is small, but it has a lot to offer: from the traditional town of Dryopida to the most ancient Chora, from the hot springs in Loutra in the North to the small village of Kanala in the South, you will find the perfect way to enjoy your days in Kithnos all year long. What are you waiting? Keep on reading and discover what we loved the most about Kithnos!
Things to Do and See in Kythnos
Discover the ancient village of Chora
Dive in Kythnos deep blue sea
Visit the village of Dryopida
Swim in the beautiful Kolona beach
Explore the abandoned baths in Loutra
Eat delicious Greek food in Psipsína Restaurant
Have a drink in Στου Μπουραντά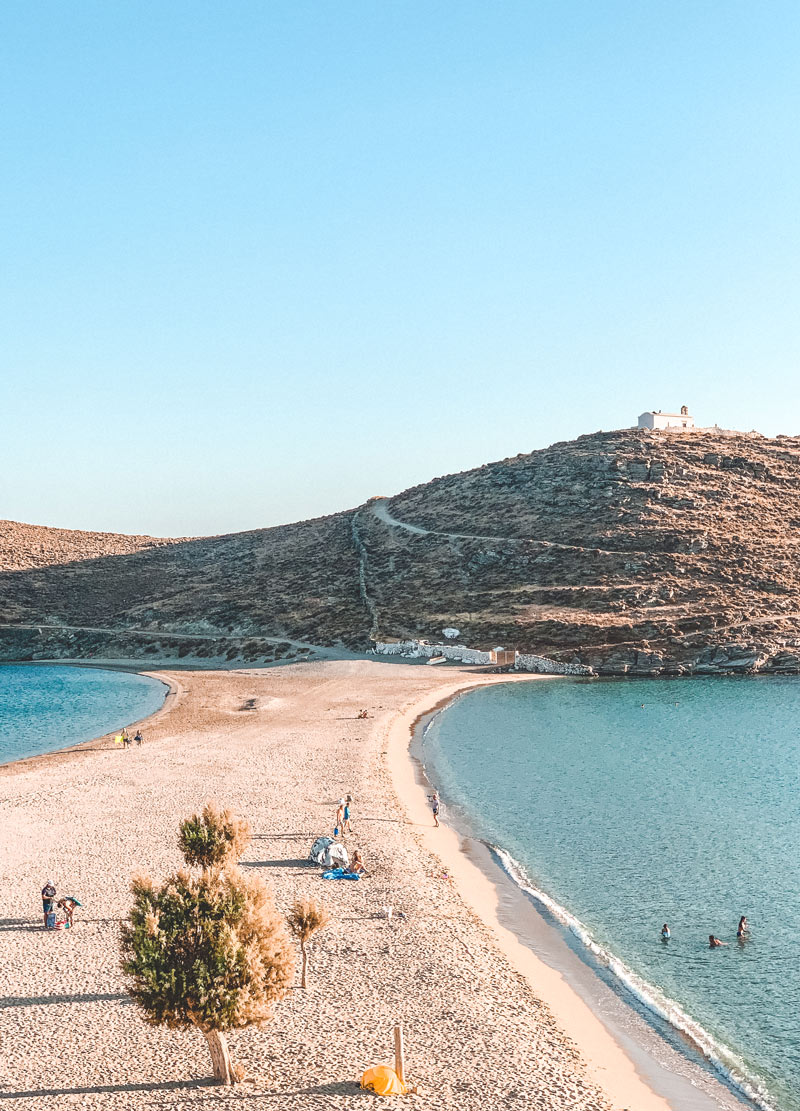 "The Famous Isthmus Of Kolona Beach"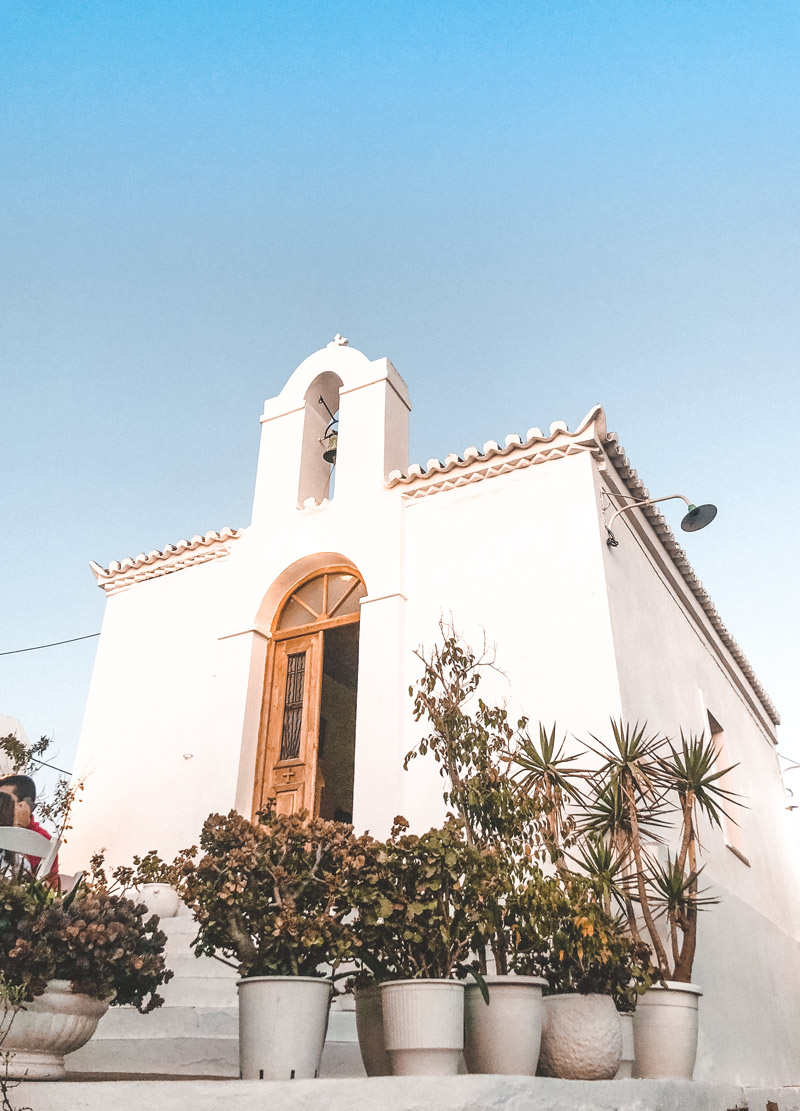 "Typical Orthodox Church In Hora Village"
How to Reach Kythnos from Athens
We choose to visit Kythnos mainly because of its proximity to Athens, in fact it's only one hour and a half from the port of Lavrio, located in the South of the island. If you are arriving from the center of Athens, it will take you approximately one hour by car. If, on the other hand, you're arriving from the airport it will take you only 30 minutes by car. There are different ferries per day and the prices are a lot less expensive than the other ferry's connections. If you want to know how to book your ferry ticket from Athens to Cyclades, we are writing an article about it, stay tuned.
Typical Costs When Traveling in Kythnos
In Kithnos there are a lot of hotels, that's for sure, but we always prefer the comfort of having an apartment or a home. That's why we choose to rent an Airbnb for one week. In the island the prices are way cheaper than the other near islands, but they are still high if you compare them to the prices you can find in Athens. If Greek island prices are too expensive for your pockets, don't worry: give a look at the best beaches close to Athens and enjoy the beautiful sea at a much cheaper price. was located in the village of Lefkes few steps away from the beach. It was brand new, really well decorated and with one of the most stunning views of the island. We really enjoyed our stay there and we recommend you to give it a try: it's perfect if you are traveling in four, rather with friends or family. We paid it 800€ per one week in August, but the price is much more reasonable if you divide it with a couple of friends. If you want to get 34€ off your reservation, book your stay via our ! 
"The View Of Lekfes Village"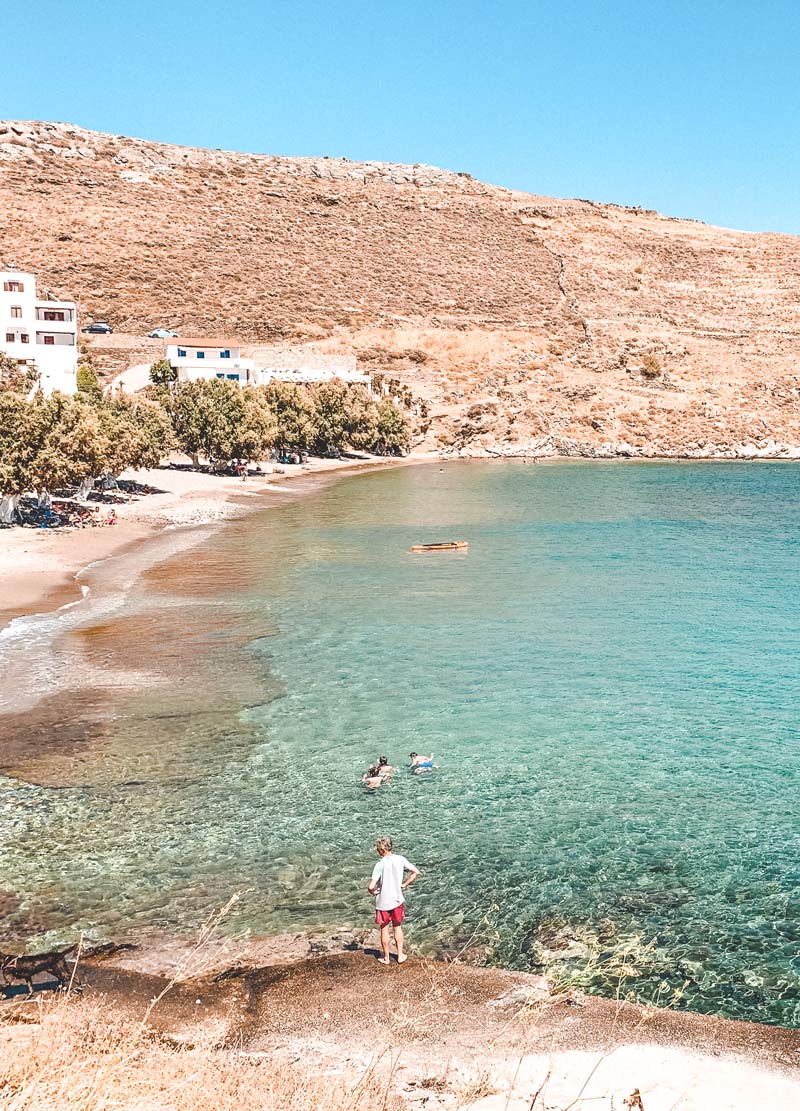 "Lefkes Beach, Few Steps Away From Our Airbnb"
Restaurants And Supermarkets In Kythnos
Supermarkets in Kythnos are really, but really expensive. We advise you to avoid the supermarkets that are tourist oriented, but prefer the ones frequented by locals. To give you an idea of how much expensive food is in Kithnos we spent 100€ for just few things at a supermarket near Lefkes. We advise you to buy groceries at Chora, the biggest village of the island: there we found the cheapest price. Regarding the restaurants, they are more expensive than in Athens, but in line with the prices you can find in Cyclades islands. Overall, our favorite restaurant was Psipsina in Chora: a stunning restaurant near an ancient church, very well decorated and with an incredible good Greek food.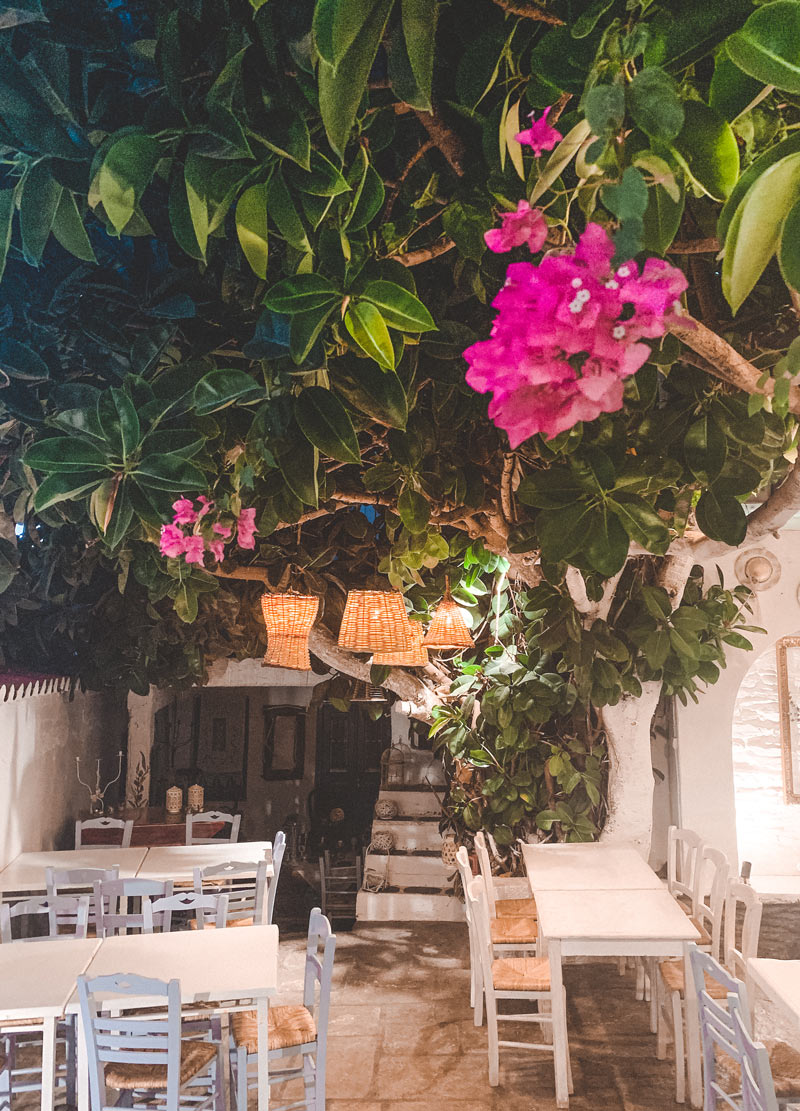 "The Cosy Atmosphere Of The Restaurants In Hora"
"One Of Our Favorite Bar In Hora Village"
Kythnos is a big island, so it won't be possible to walk from one village to another as we did during our trip to Donoussa. That's why we decided to rent a car. Renting a car in August it's expensive, especially for what you get. We took the last car available, a Suzuki Jimmy from 2010 and we paid it 400€ for one week. We really advice not to make the same mistake as us, so we do not recommend you to rent the car at the last minute. We think that if you book it 2-3 months before your vacation you'll definitely have a best price. If you want to rent a car in Merihas, we recommend you the car rental where we took our car: the stuff was very friendly and the prices were the cheapest of all the island.
Suggested Daily Budget – An average of 130€ per day per two people, if you stay in a hotel or apartment that cost 70€ per night, eat 3 times per week at the restaurant and the rest in some bakeries or in your kitchen and if you rent a car that costs 50€ per day.
Kolona Beach and the best beaches in Kythnos
If you are dreaming of white sand beaches and blue sea, Kythnos will not leave you upset. We explored the island and its most beautiful beaches in the month of September and, even if the summer was ending, we enjoyed them even more. In fact, Kythnos is the perfect island if you want to relax. From the beauty of the most famous Kolona beach, to the most hidden bay of Lefkes, you'll fall in love with Kythnos beaches.
Our favorite things to do in Kythnos
We spent one week in Kythnos and every day was literally full of activities. We wrote an article about our favorite things to do in Kytnhos, so you'll be able to find there all what we loved doing in this peaceful island. If you like snorkeling or diving like Eddy, you'll find a real underwater paradise around Loutra. If, like me, you prefer to relax on beautiful beaches, have a drink in a typical Greek village and shopping some traditional goods, you'll love the ancient villages of Hora and Dryopida. What are you waiting for? Discover the best things to do in Kythnos now!
Chora -
This is definitely the most fascinating place of the whole island. Located in the center of Kithnos, it has a beautiful Greek spirit. You'll fall in love with its old houses, the cozy restaurants and the whole atmosphere of the town. If you like church, here you'll be served: from the one of agios Panteleimon to the one of Panagia, you will discover a part of the Greek Orthodox culture. Our favorite places in town are the bar Στου Μπουραντά, perfect for a drink after the beach, and the cozy restaurant Psipsina. Shops here are pretty expensive, but this is definitely the best area on the island to buy some gifts and souvenirs.
"Chora, The Biggest Village In Kythnos"
Dryopida -
Dryopida is really a nice old town where you'll be able to enjoy a dinner, have a walk in the evening and discover its ancient soul. Smaller than Chora, is the perfect place to visit if you are staying on the East coast of the island. We really recommend you to discover the main church and to get lost in the small streets of the village: there, you'll feel like a real local.
Merihas -
Merihas is the main town you'll see when arriving in Kyhtnos. It's not that big, but it has really everything: from bakeries to tobacco shops, from supermarkets to restaurants, from car rental to hotels, you'll find everything here. It does not have the charm of Dryopida, but it's still a nice option if you don't want to stay in an isolated place. Ah, it's also the closest town to the most amazing beach in the island: Kolona beach! Read our article about the best beaches of Kythnos to discover our favorite spots to jump into Greek deep blue sea.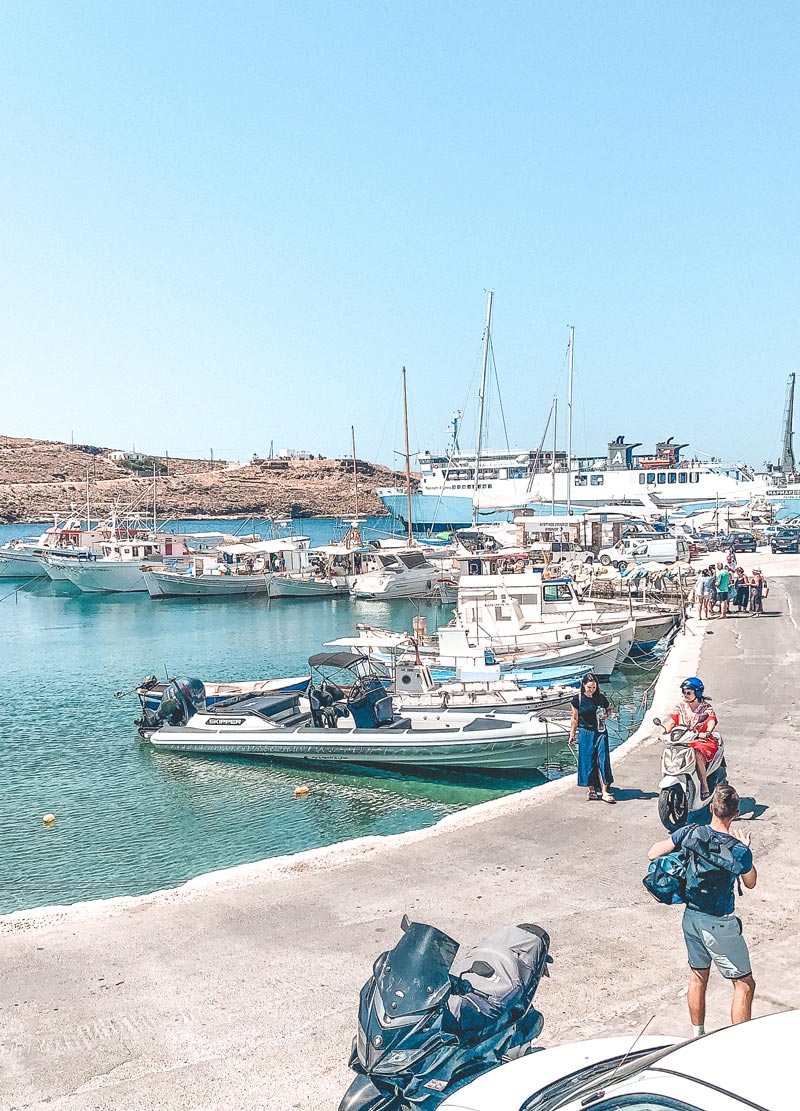 "The Port Of Kythnos In Merihas"
Loutra -
Loutra looks like an abandoned village. It's very very calm, but we didn't really like its vibes. Here you'll have the chance to do an urbex in the abandoned therms and do some thermal treatment in the new therms. If you are traveling on a budget, you can enjoy for free Kythnos thermal water in the main beach of the town.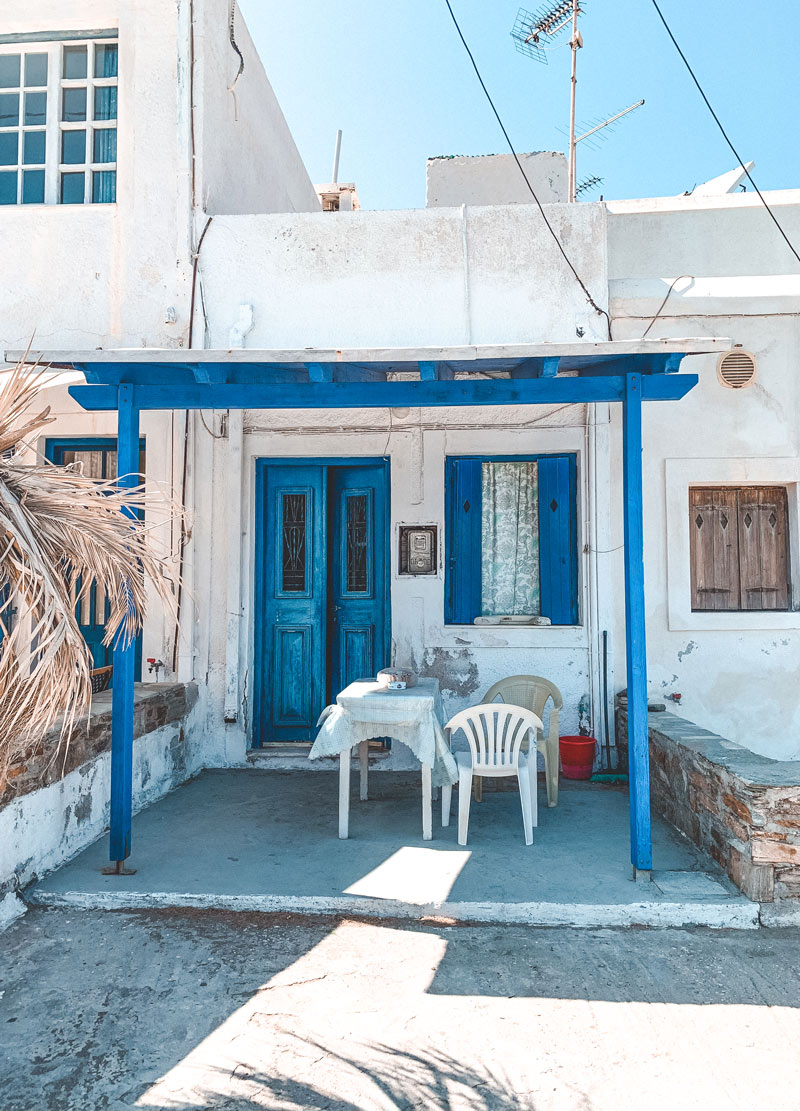 "The Typical Houses In Loutra Village"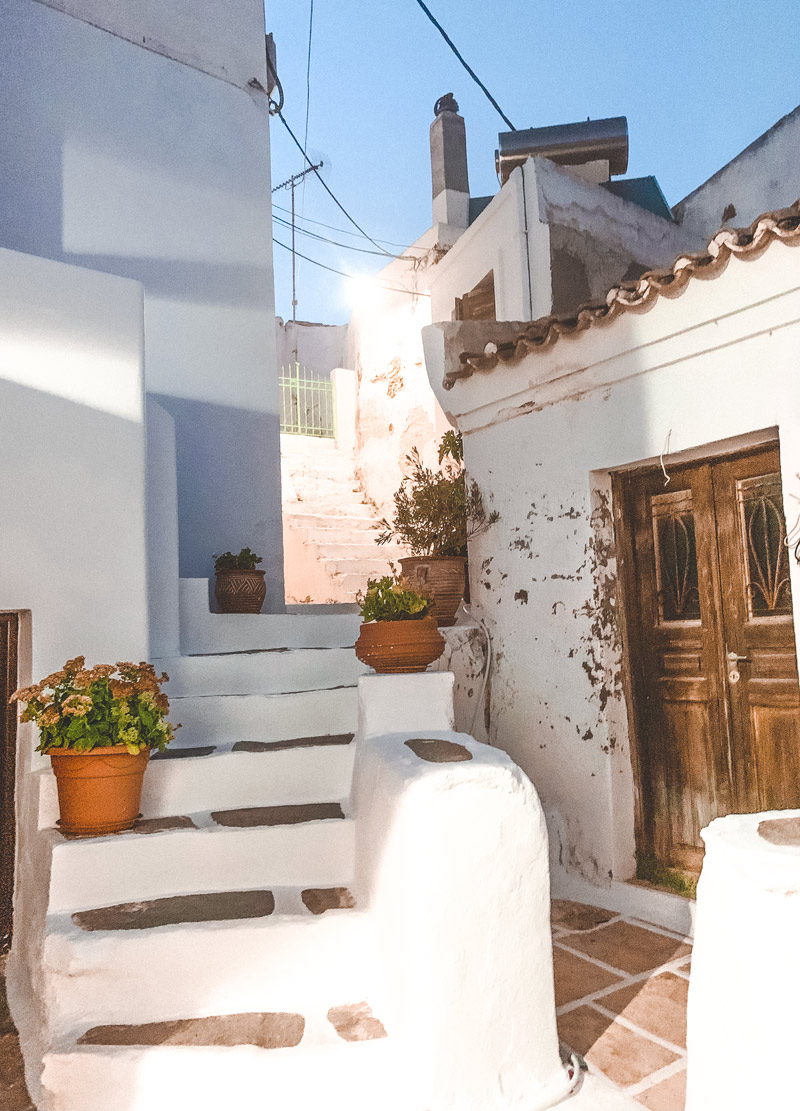 "The Small Streets In Dryopida"
Our favorite destinations in Greece