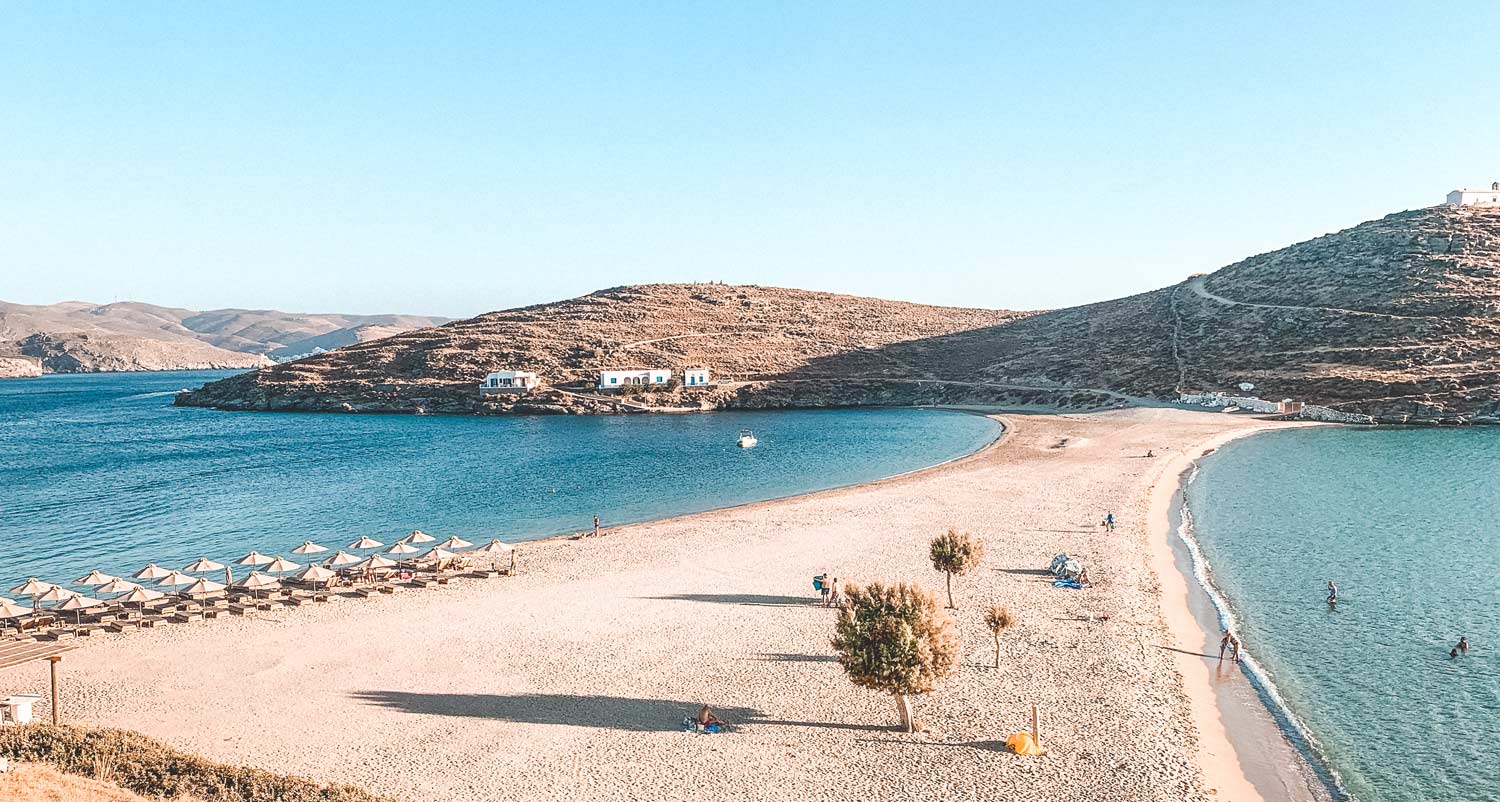 Kolona Kythnos and its Best Beaches
A thing is sure: the island of Kythnos is full of amazing beaches. From the sandy beach of Kolona to the rocky one in Loutra, you'll find the beach or bay matching your tastes. Why Kythnos and not Kea island? Well, we visited Kythnos last August and we choose it for its proximity to the Greek capital, Athens. In fact, it will take you only one hour by ferry, boats or yachts to arrive in this hidden paradise. Kythnos is the perfect destination if you want to visit both the capital of Greece, Athens, and enjoy the deep blue sea of the Greek islands. If you want plenty of useful information to organize your holiday in Kythnos, check out our Ultimate Travel Guide of Kythnos or this Greek islands guide. Kythnos is still not so popular, that's why you'll be able to enjoy its calm and peace even in July and August. Whether you'll spend your visit sailing the Aegean Sea on your boat or in one of the hotels on the island to visit the Hora and admire the architecture of its chapel, you'll fall in love with Kythnos and its Cycladic charm. In this article you'll find a list of our favorite beaches on the island, are you ready to discover them? Keep on reading! 
Kolona and Apokrousi Beach: the Perfect isthmus for sailing
Cyclades islands are famous for their sandy beaches, but only few of them have a beach like Kolona. This isthmus is really something unique in Europe, a really good spot for sailing and anchorage yachts or boats. Don't worry, if you don't own a boat, you'll be able to rent one in Kolona for some hours or the whole day. In fact, in Kolona there is an anchorage to offer a nice stay for those of you who travel by boat. If you search more information or reviews about sailing in Greece, check out the accurate page of www.greeka.com. This amazing beach has a taverna with a breathtaking view on the Aegean Sea where we advise you to admire the sunset: it will be the perfect way to end your day in Kolona. If you want to discover our favorite things to do in Kythnos, read our list of activities for four days on the island. Even if the way to Kolona is a little bit devious, the image of this isthmus is just so good! Close to Kolona beach, we advise you to visit Apokrousi beach. We didn't read any reviews about Apokrousi beach, but we saw few wild campers there. If you are interested in wild camping in Greece and Cyclades, check our guide.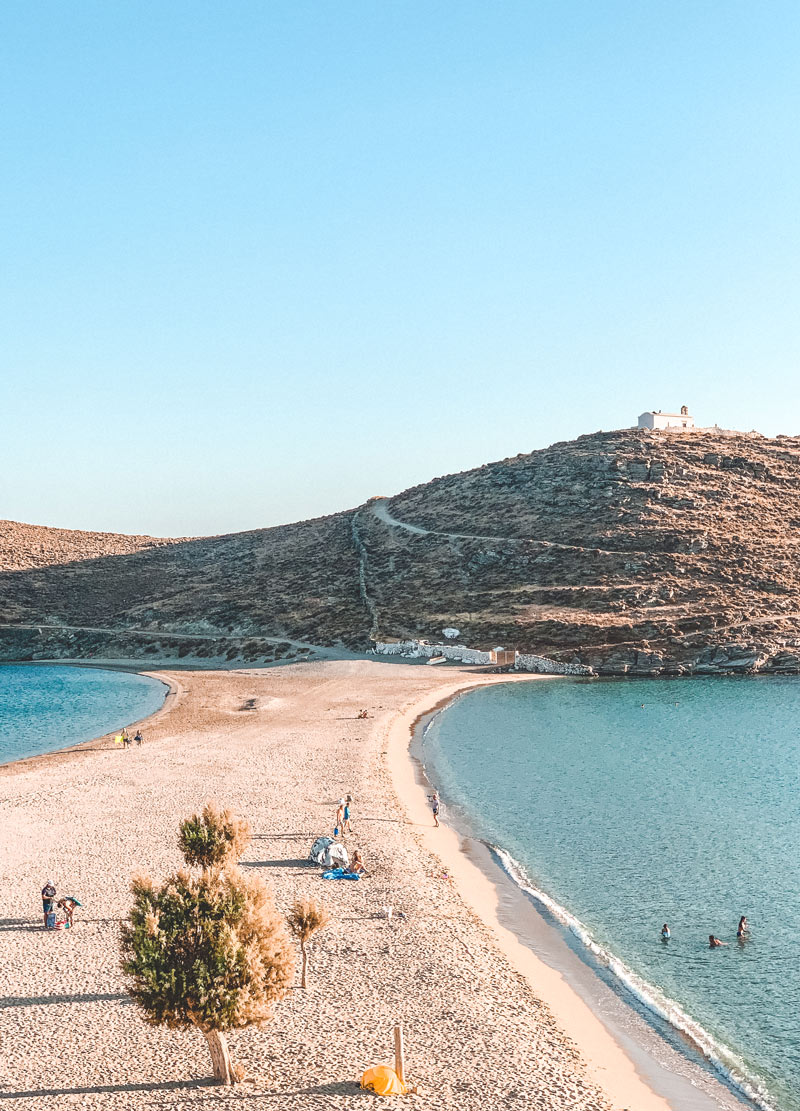 "The View On Kolona Beach From The Taverna"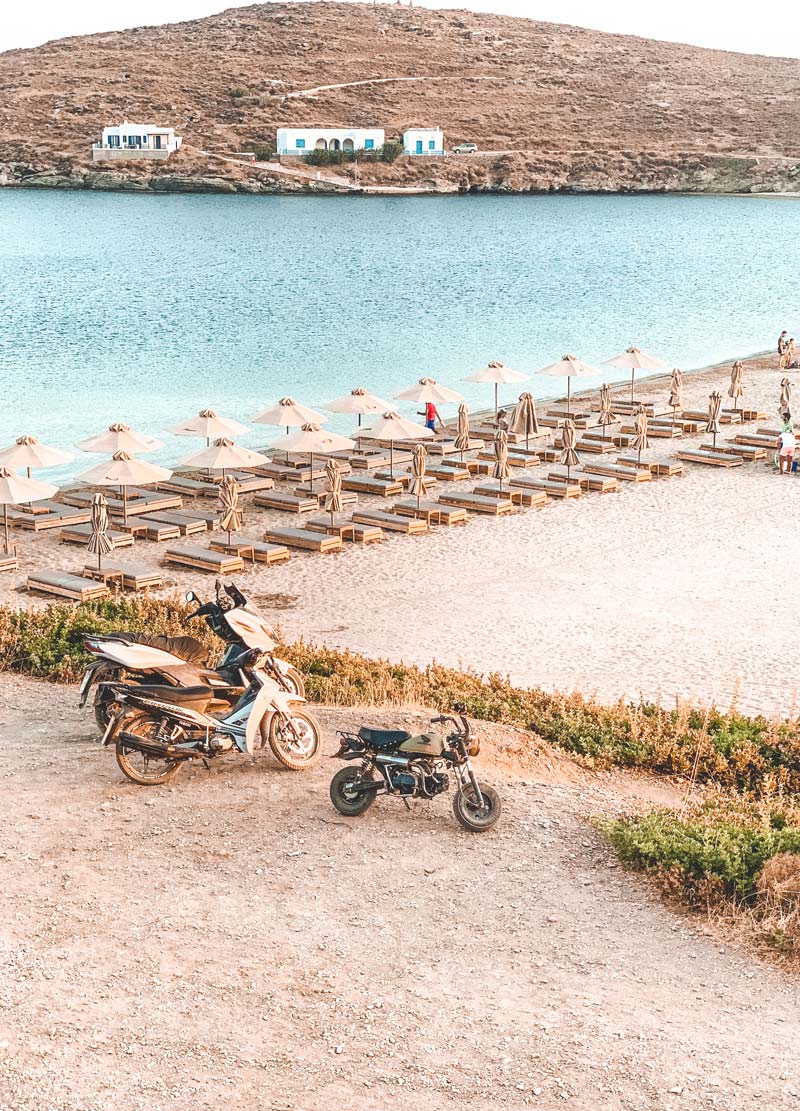 "The Equipped Beach In Kolona"
This secret beach is located in the East of Kythnos, close to Hora village. ΑΝΤΏΝΗΔΕΣ Beach in Kanala is the perfect beach for taking beautiful photo: in fact, its waters are literally light blue! If the other beaches on the island have a pretty dark sand, this one has almost white sand.To join ΑΝΤΏΝΗΔΕΣ Beach, you'll have to go to the little village of Kanala and then reach the stone stairs to get to the beach. The scenery you'll see in front of your eyes will be amazing. This bay is much smaller than Kolona beach, so we don't advise you to visit it by boats or yachts. On the other hand, if you're searching peace and silence, this beach will definitely be a good deal for you. Kanala's village is also very beautiful and peaceful. If you want to stay here, check out Travala and save 25$ on your next stay!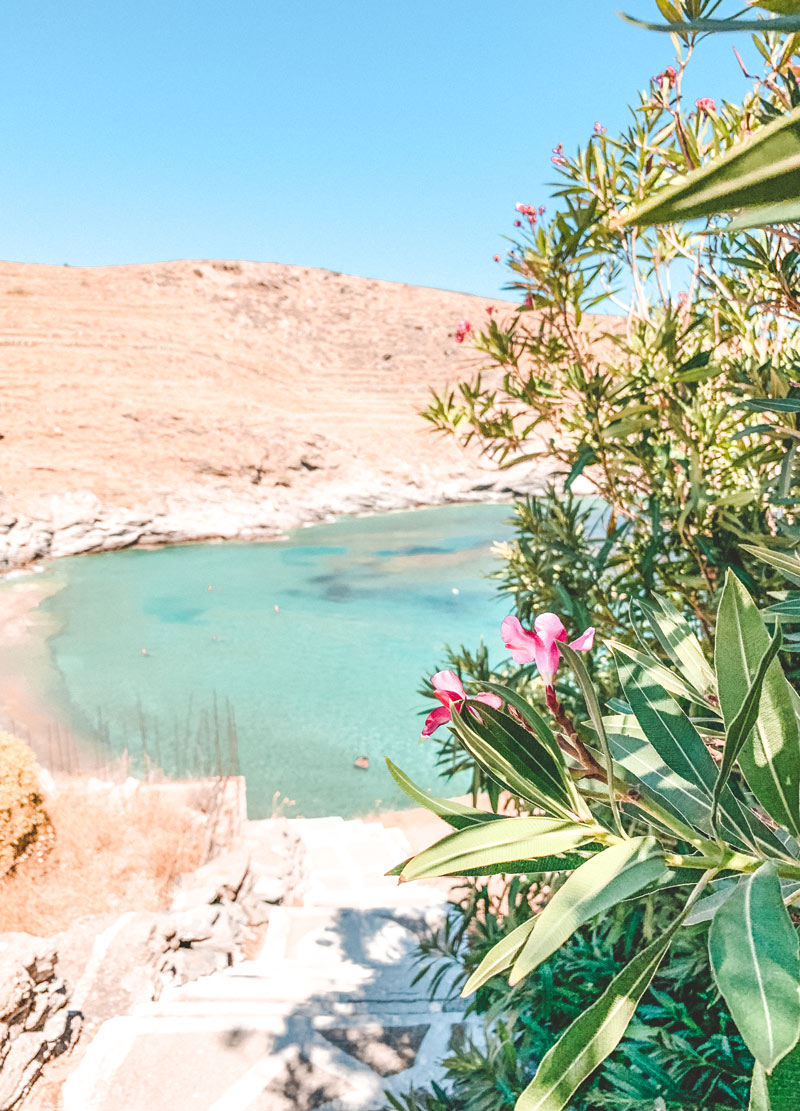 "The Stairs To Kanala Beach"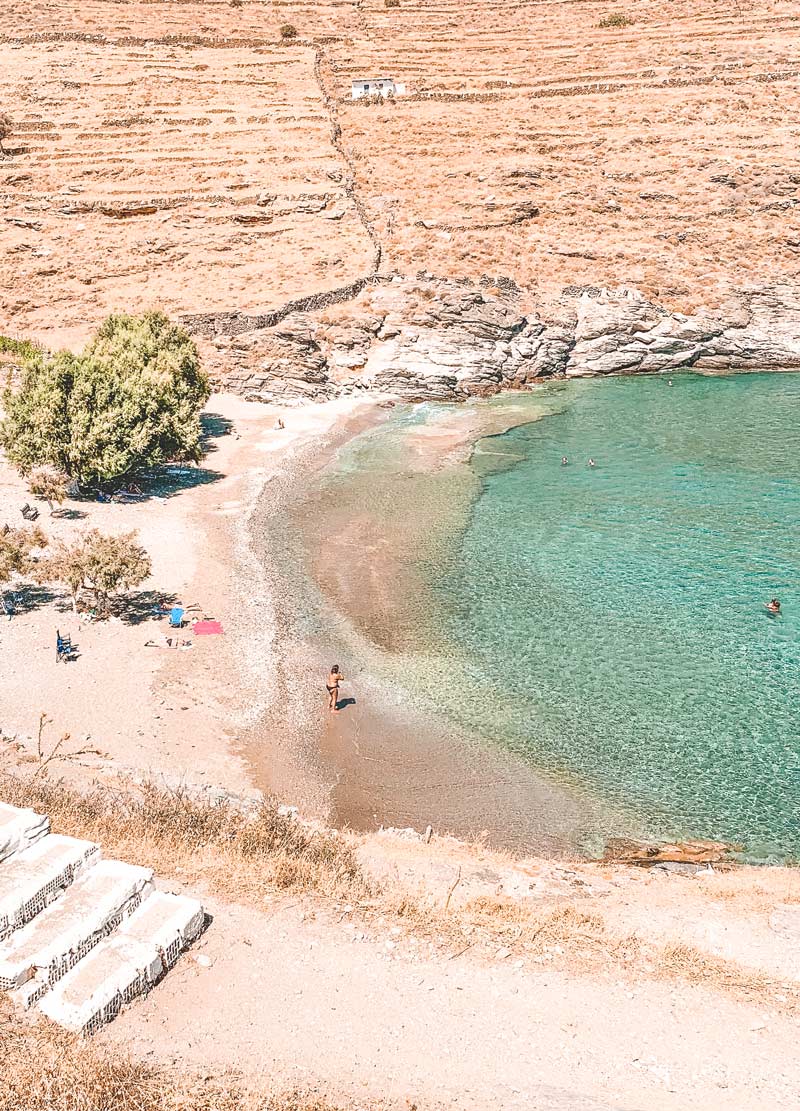 "Kanala Has Crystal Clear Waters"
We had our apartment in Lefkes Beach and we can say we were really lucky! The little Lefkes beach is one of the best spots if you want to spear fishing or snorkeling. Lefkes beach is located on the other side of the island compared to the port village, so you'll need to rent a car to reach it. The view you'll get while reaching this amazing beach will blow you away. Take advantage of being on the top of the hills with the car to take a beautiful photo of the view. Once there, you'll find two beaches: the main one and a smaller one, with the traditional Cycladic church of Agios Nikolaos in the middle. On the left of the beach you'll see an old anchorage that was used by boats for the commerce. Nowadays, it's not used anymore, but you'll be able to use the anchorage of the small port in Lefkes if you're traveling by boat. We advise you to bring your food if you want to spend your day here because the taverna of the place is often closed or doesn't have a lot of choice. If you want to enjoy Greek food from the Cyclades, we advise you to go to eat in the villages of Dryopida or Hora. There you'll find a huge choice of restaurants: remember to book them, especially in July or August!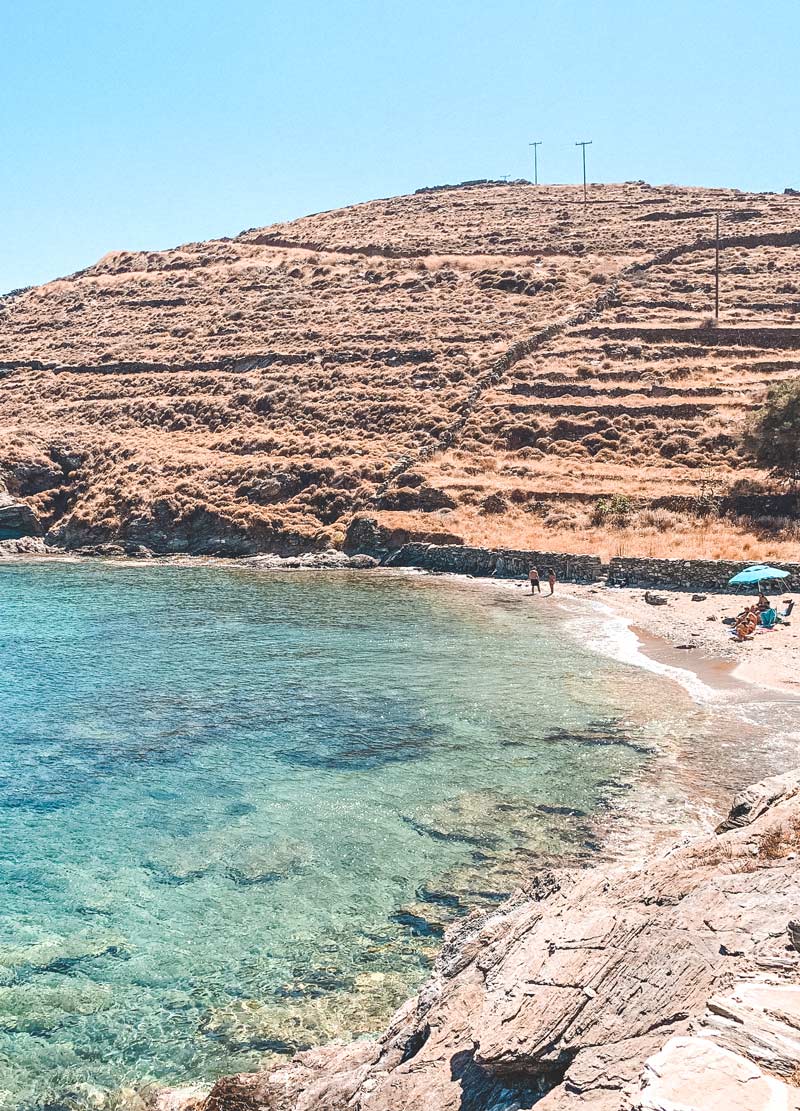 "The Small Beach in Lefkes"
"Walking Around Lefkes Village"
Loutra Beach and its Hot Springs
Loutra beach is located in the North of Kythnos island. Here you will find multiple beaches where you'll have a lot of activities to do. First of all, we advise you to snorkel or dive with www.aquakythnos.gr, one of the most qualified teams in Greece with whom you'll be able to fully discover the beauties of the sea around Kythnos island. If, on the other side, you prefer to stay on the mainland, we advise you to visit the hot springs in Loutra. You can enjoy them for free, or take advantage of the paying services at the baths nearby. The particularity of Kythnos's hot springs is that they flow directly into the Aegean Sea, a rarity in Europe. In this amazing Cycladic village you'll also be able to do an urbex exploring the abandoned baths of the island just behind the main beach. After a long day in Loutra, we advise you to visit the village of Hora. There you'll find plenty of hotels and you'll be able to appreciate the traditional Cycladic architecture of the beautiful chapel of Agios Panteleimon. If you're searching for the perfect Greek vibe photo, we really suggest you take it here! To reach beaches without thousands of bags, we always use our backpack. We really recommend you to get one: it will change your concept of traveling!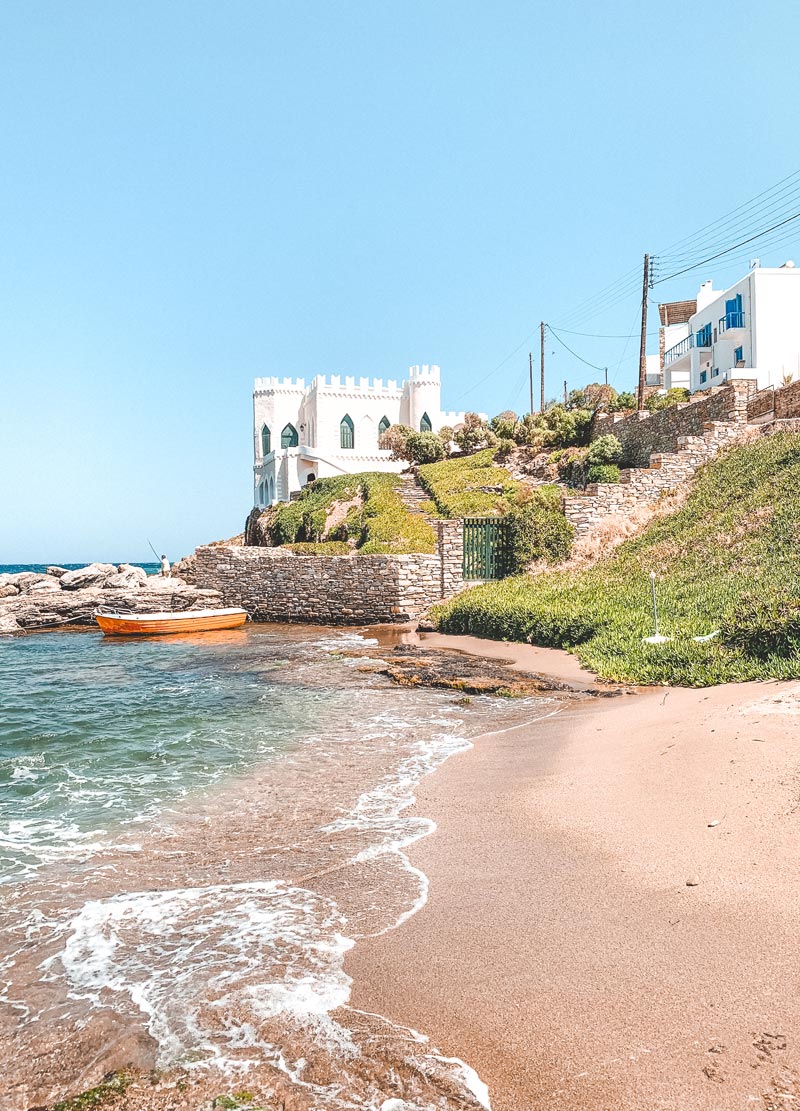 "The Sandy Beach In Loutra"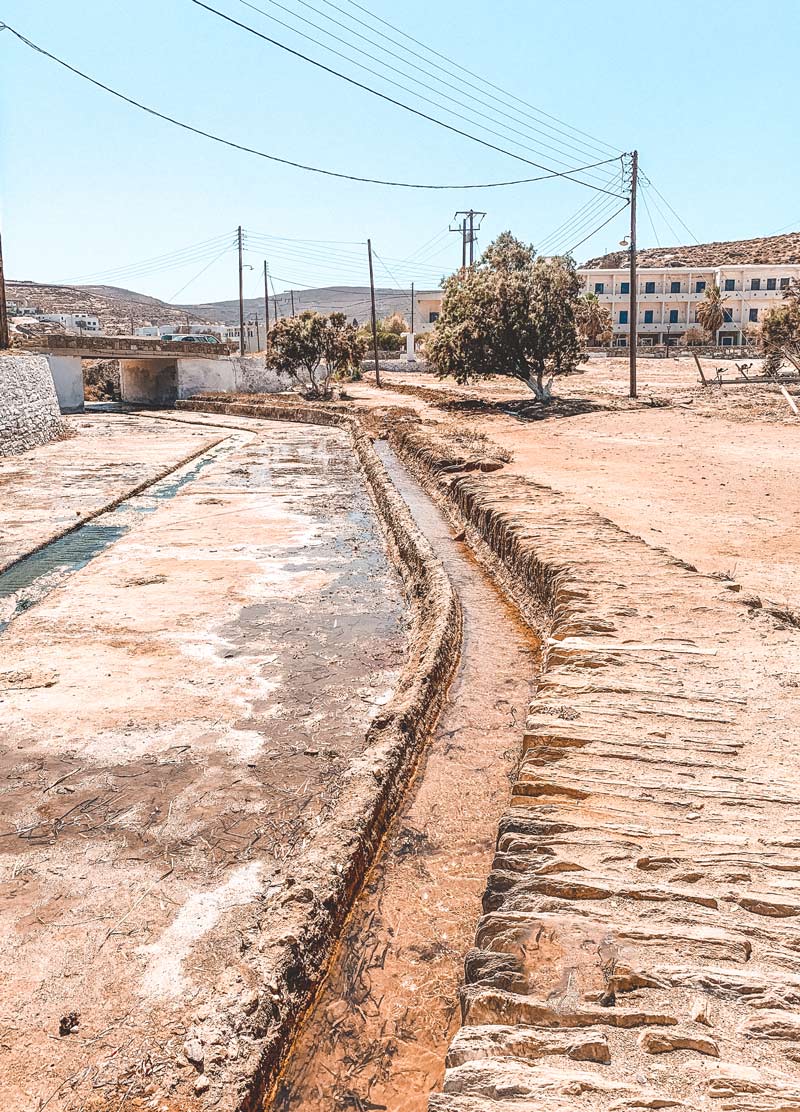 "The Hot Springs Flowing Into The Sea"
If you need some advices regarding your trip to the island of Kythnos, don't hesitate to leave us a comment below or email us. We'll be happy to help you organizing an amazing journey!
Great, let's feature the "MYSTICAL SUNSET /OLIVER HUNTEMANN" event at Mia Restaurant & Beach Club in Tulum on Wednesday, 29 November 2023. Here's the HTML snippet for your event: ```html
👉 WEDNESDAY, Nov 29
MYSTICAL SUNSET /OLIVER HUNTEMANN 🌅
📍
Mia Restaurant & Beach Club, Tulum
💵
Tier 1 Tickets: Mex$ 660 (incl. fees), Final Tier: Mex$ 880 (incl. fees)
📩
Contact Virginia
here
to book a table
Join us for an unforgettable evening at Mystical Sunset with Oliver Huntemann. Contact Virginia here to book your table and be part of this magical night on the beach! 🎶🔥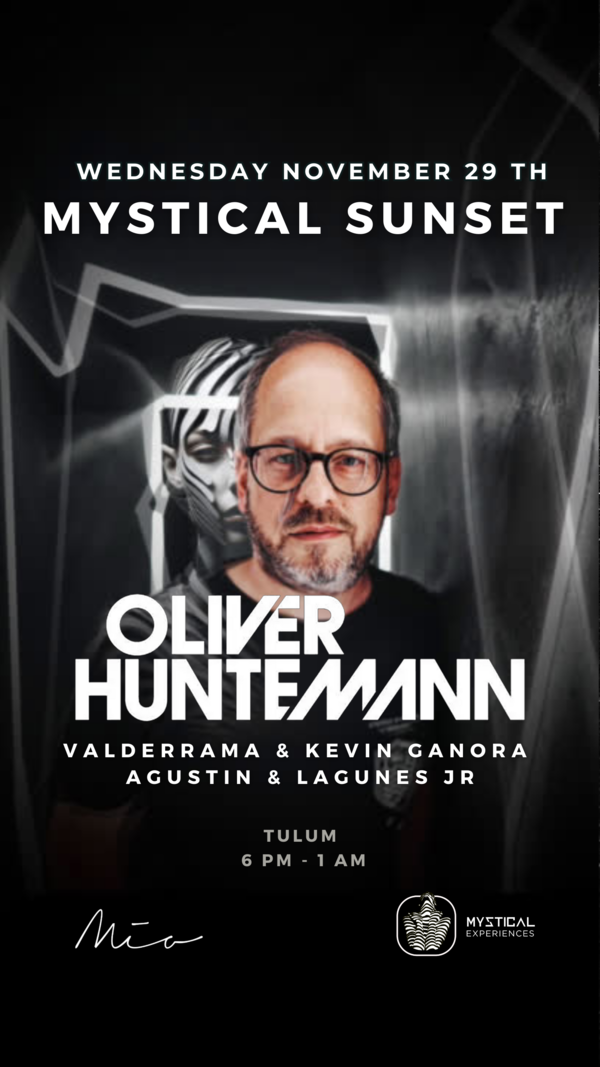 Top Parties and Club Events
23rd November - VAGALUME SESSIONS KEENE @VAGALUME
26th November - VAGALUME SUNDAZE MITA GAMI @VAGALUME
30th November - VAGALUME SESSIONS VALDOVINOS @VAGALUME
3rd December - VAGALUME SUNDAZE VALENTIN HUEDO @VAGALUME
7th December - VAGALUME SESSIONS MUSTAFA ISMAEEL @VAGALUME
30th December - PIKNIK POLO CORP & LEO LEONSKI @VAGALUME
31st December - NEW YEAR´S EVE @BAGATELLE TULUM
31st December - NYE PARTY 2024 @VAGALUME
13th March - LOCUS Tulum 2024