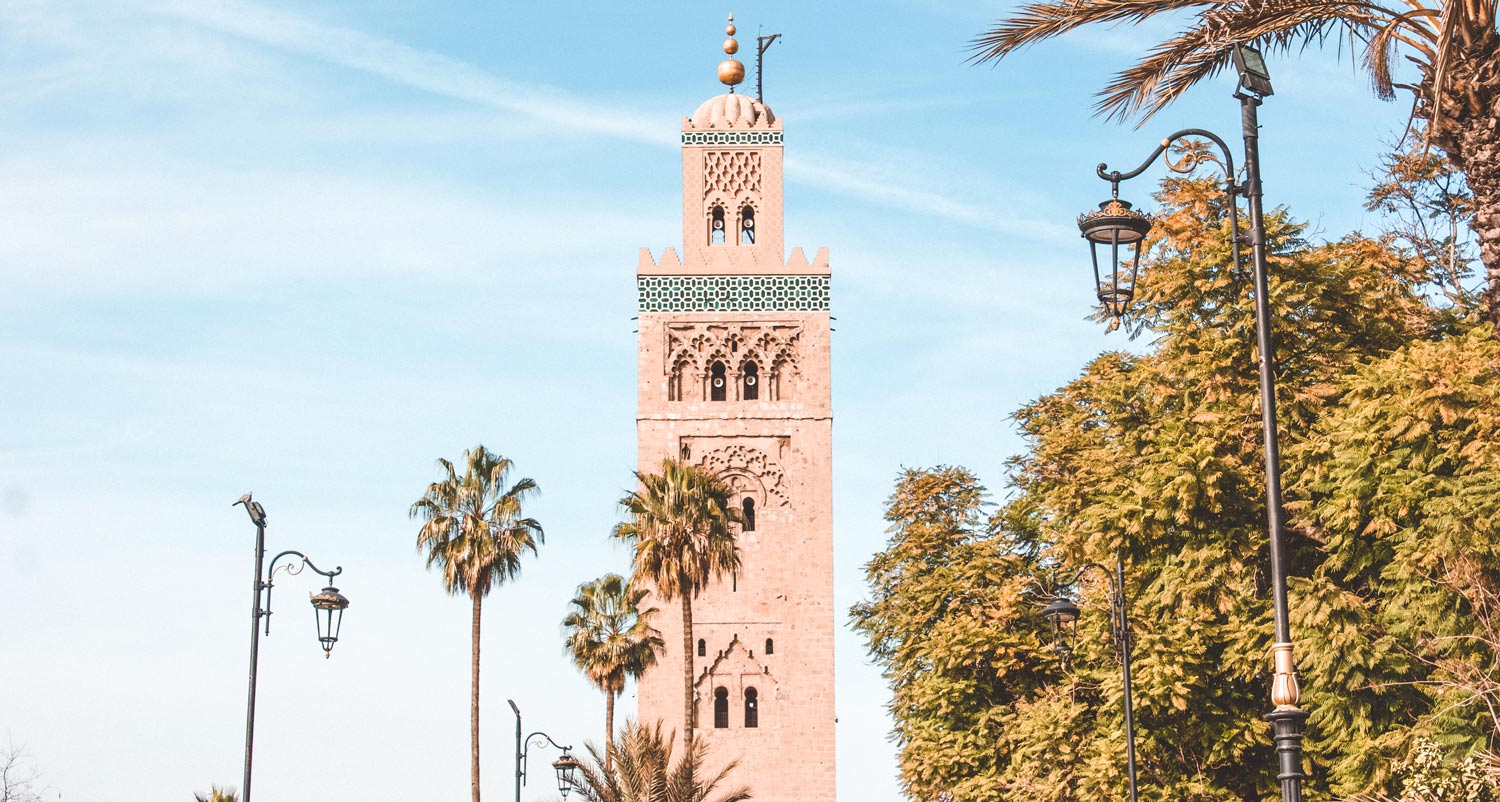 Living in Marrakesh as Digital Nomad
Do you know what 'being on the fence' means? Well, that's how we were before moving to Marrakesh. But then, we decided to stop doubting and just living an incredible experience. If you find yourself in the same situation, don't worry: that's totally fine. Morocco has a double face, one will make you fall in love with it and the other one will make you hate it. Only by living there you can find your balance in a country full of contradictions, but that at the same time will make you feel like at home.
So, whether you'll be an expat, a digital nomad, or a tourist in Marrakesh, stop reading bad reviews about the city and read our 10 good reasons to go to Marrakesh!
What makes Marrakech worth visiting?
Medina vs Gueliz: which one is better?
The thing we loved the most about Marrakesh is the contrast between Medina, where old bazaars and traditions are kings, and Gueliz, the 'ville nouvelle' (the new city in English). During the day, inside Medina you'll be merged in a chaos of people, old scooters, hotels, riad and rooms, exotic animals and merchandise of all kinds. Medina is definitely the perfect neighborhood if you want to enjoy the real Moroccan life and go out of your comfort zone. Its opposite is Gueliz, the 'ville nouvelle' created by French from the beginning of 1900 to the fifties. Gueliz is like a part of Europe in Africa: its buildings have a colonial style, most of them are brand new, Zara and other big shops are alternate with small modern Moroccan shops and here you'll definitely feel like home. That's why most expats are living between Gueliz and Semlalia. If you want to discover how living in this area was, how we rented a private room in a stunning house, check out our ultimate neighborhoods guide.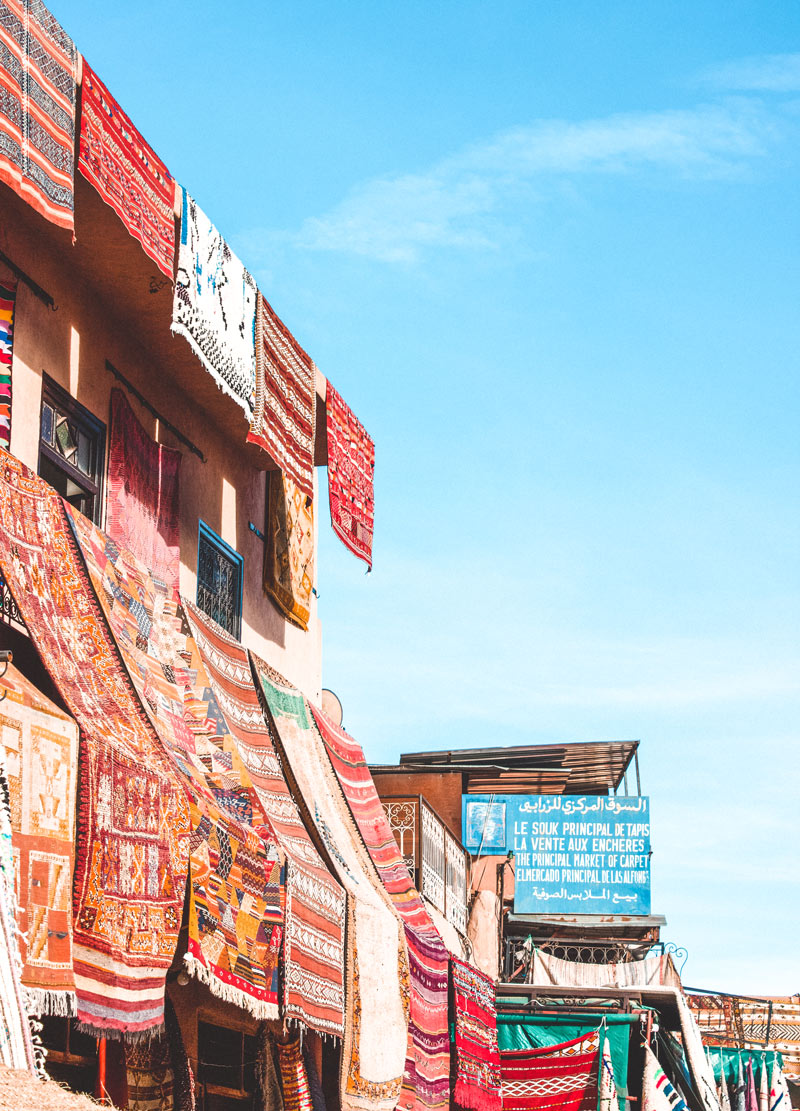 "Marrakech's Medina"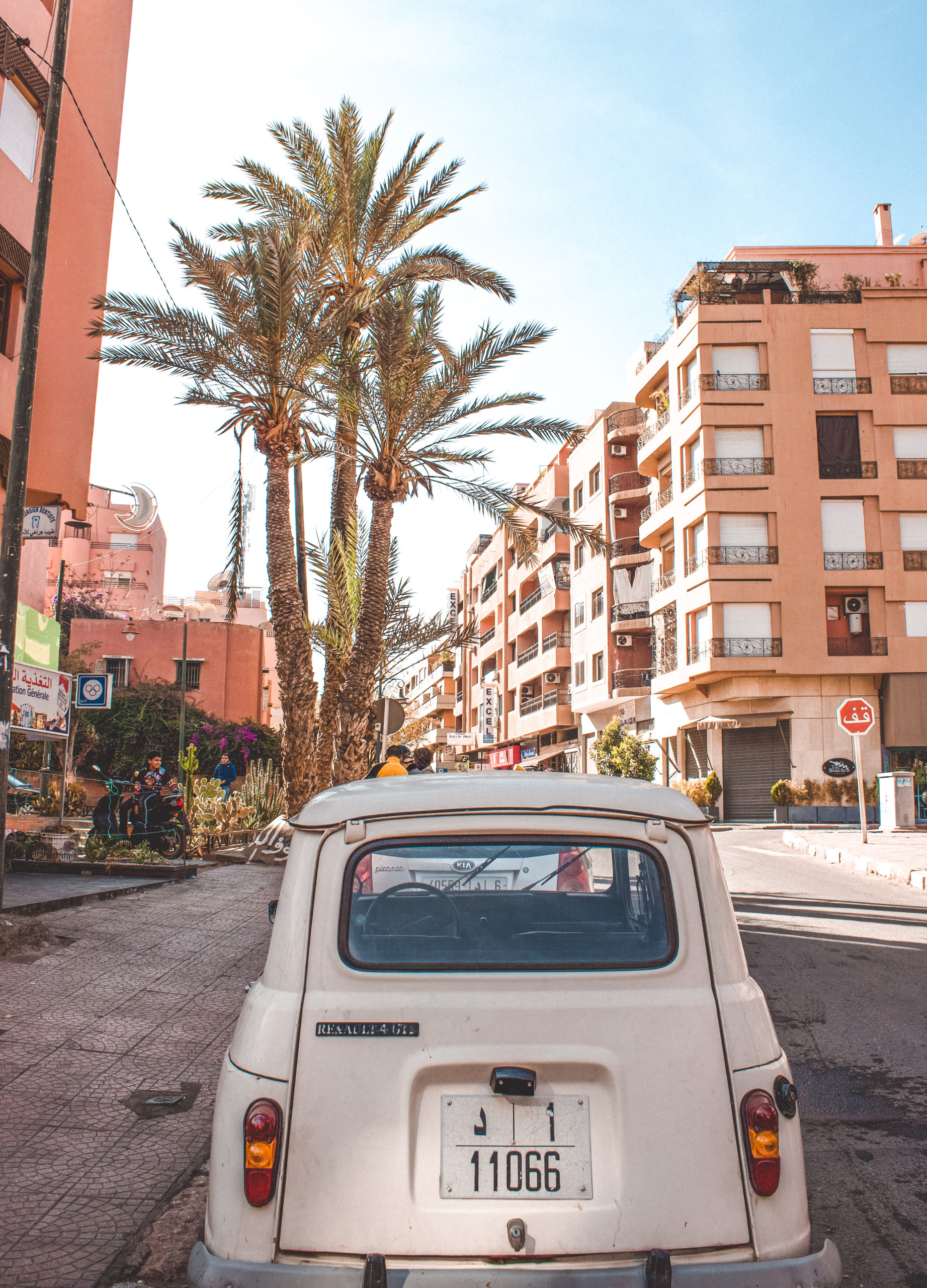 "Gueliz, The Ville Nouvelle"
Marrakech alias the city that never sleeps
Living in Marrakesh is everything but boring. No matter if you don't speak French or Arabic, you'll have many parties and events to attend at night, both in riad, hotels and palace. Marrakesh is the best option if you like to go out and party, but at the same time you like to have your secret place to relax. Give a look at our article about our favorite things to do in the city, you'll not regret it. We particularly loved the events proposed by 'Ayaso Concept Store', our favorite place in the city both for eating a vegetarian meal and attending (mostly free) events. There, you'll find a green local market every week during the day and many healthy events in the evenings.
Need a break from the Medina?
Yes, we know how you feel. Marrakech Medina can be overwhelming and sometimes you just need to take a break.
Our friends from Ayaso made us discover this lovely place right in the heart of the Medina. It's an enchanting old riad where you can practice yoga, have a delicious veg snack and find again the peace. 
They organize retreats as well, so we did one during a weekend! We came out of it literally reborn, full of positive energies and fresh intentions. We just so now that you can even book them in advance before arriving in Morocco – check them out here and fall in love with the day plan and the beautiful photos!
Marrakech: the Maghreb food Mekka
In Marrakech you'll find plenty of delicious food! Even if at that time we were following a vegetarian and vegan diet, we had the chance to find many great restaurants. Moreover, the coolest thing is how cheap going to the restaurant is. We were going out many times per week, changing restaurants almost every time and this permitted us to find out the best vegan restaurants in town! Couscous, Moroccan pastries, spices, fish, fresh vegetables, be ready to merge into flavors you've never tasted before!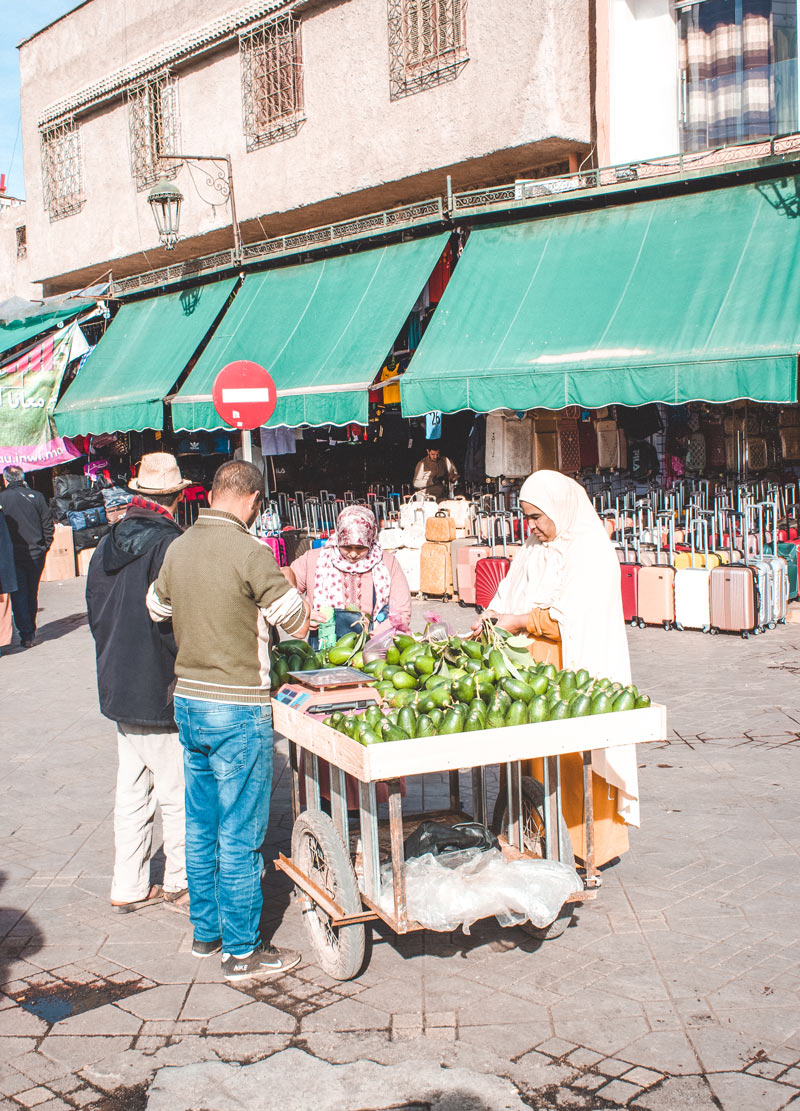 "Buying Avocados Moroccan Style"
"Vegetables In The Medina"
How to move in Marrakech? Here's the secret
Especially during your first time in the Moroccan capital, one of the most difficult things will be moving around. Yeah, Morocco is a cheap country but if you don't know a few tricks local expats use, you will be scammed. Morrocan taxis will propose you a cab ride for double the cost (and even more) then what a Moroccan pays. Even if you book your ride through your riad, you'll always pay way more than a Moroccan does. We got scammed as well at the beginning, but after asking around we got to know everything about taxis, buses and trains. Learn how much a taxi ride is, if it's better to move by bus or car, in our article.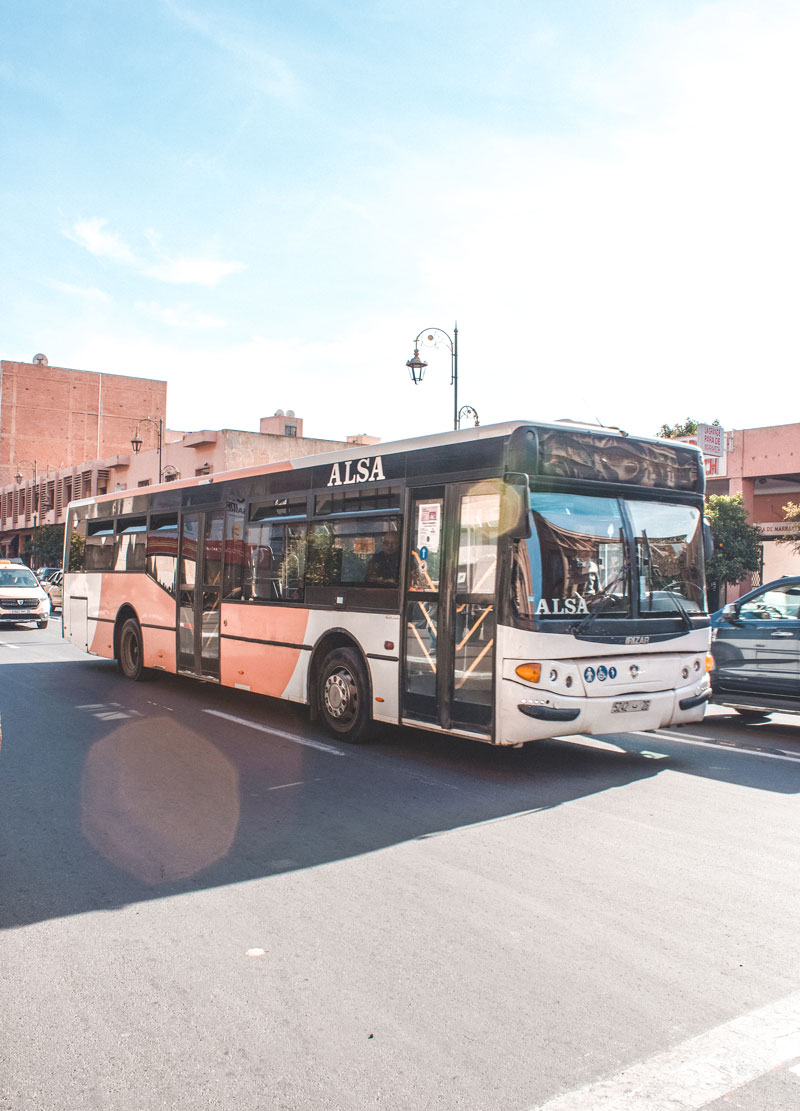 "Buses In Marrakech"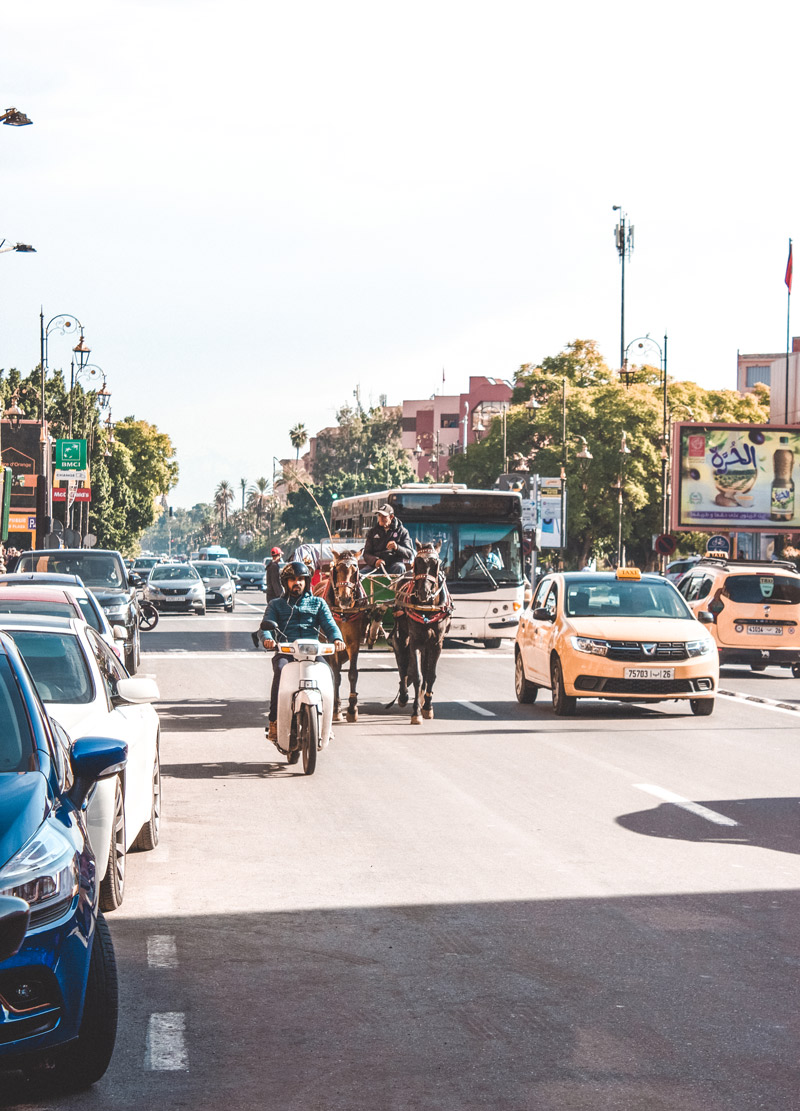 "Scooter, Horses, Bus, Car, Taxi"
Marrakech: the city of scams
Unfortunately, Morocco is a very poor country. Even if you may stay at a fancy hotel or apartment, you have to know that Moroccans are not living like you. The average salary there is 250€, so ⅕ of a basic salary in Southern Europe. That's why they're searching in every way to have more money to have a more decent life. Almost every business in Marrakesh is owned by French or foreigner businessmen, and Moroccans are only cheap employees. So, of course, it's not pleasant to be scammed, but with a few precautions we're sure you'll be able to get the best price and live in peace during your stay in Marrakech.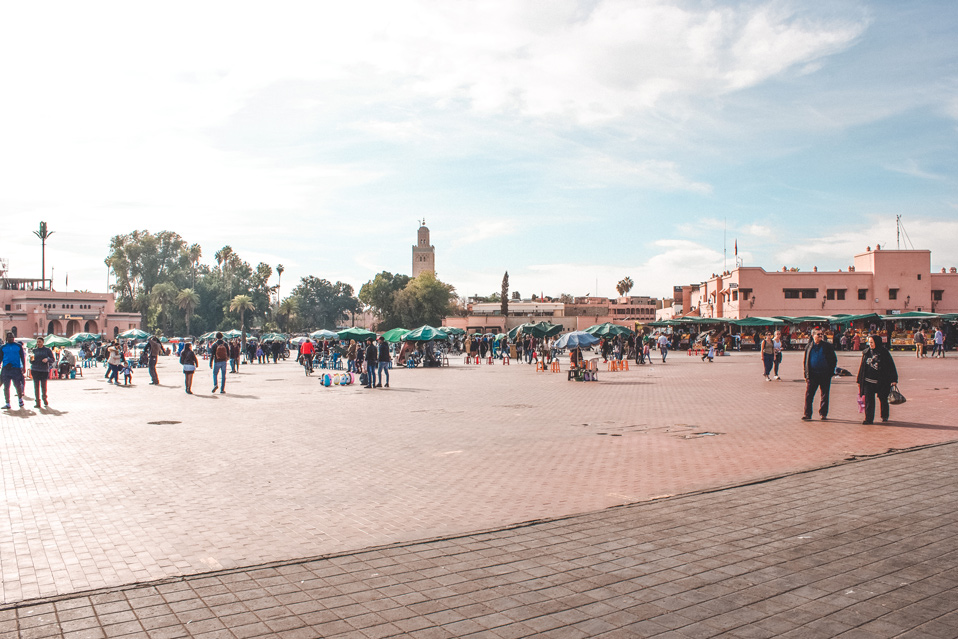 "Place Jamaa El Fna"
Being a solo woman traveller in Marrakech
Is it safe? Will I be attacked? Will it be dangerous? Will I be able to walk alone at night? How do I have to dress? Which hotel or riad should I book? Which area is the safest? I'm sure you're asking yourself all these questions before you'll travel to Morocco. That's why I decided to write this article, woman-to-woman, where I talk about my personal experience and the best way to act in a Country which is completely different from what we're used to.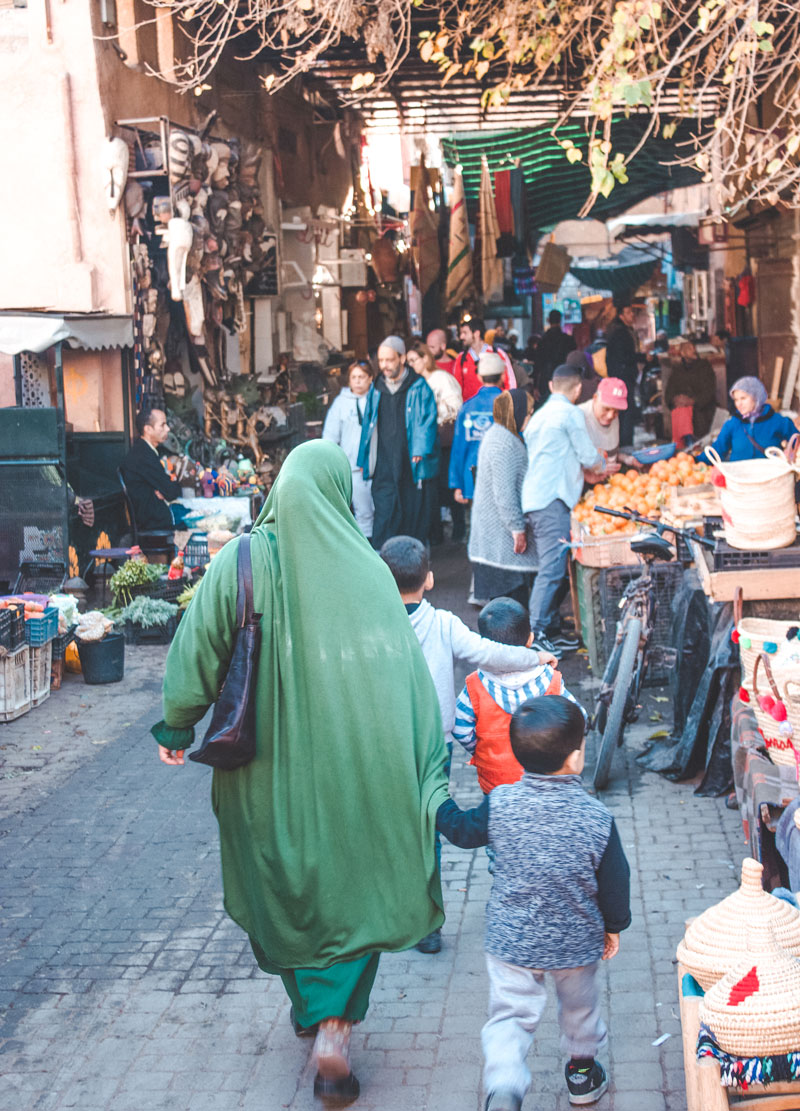 "A Moroccan Mother With Her Sons"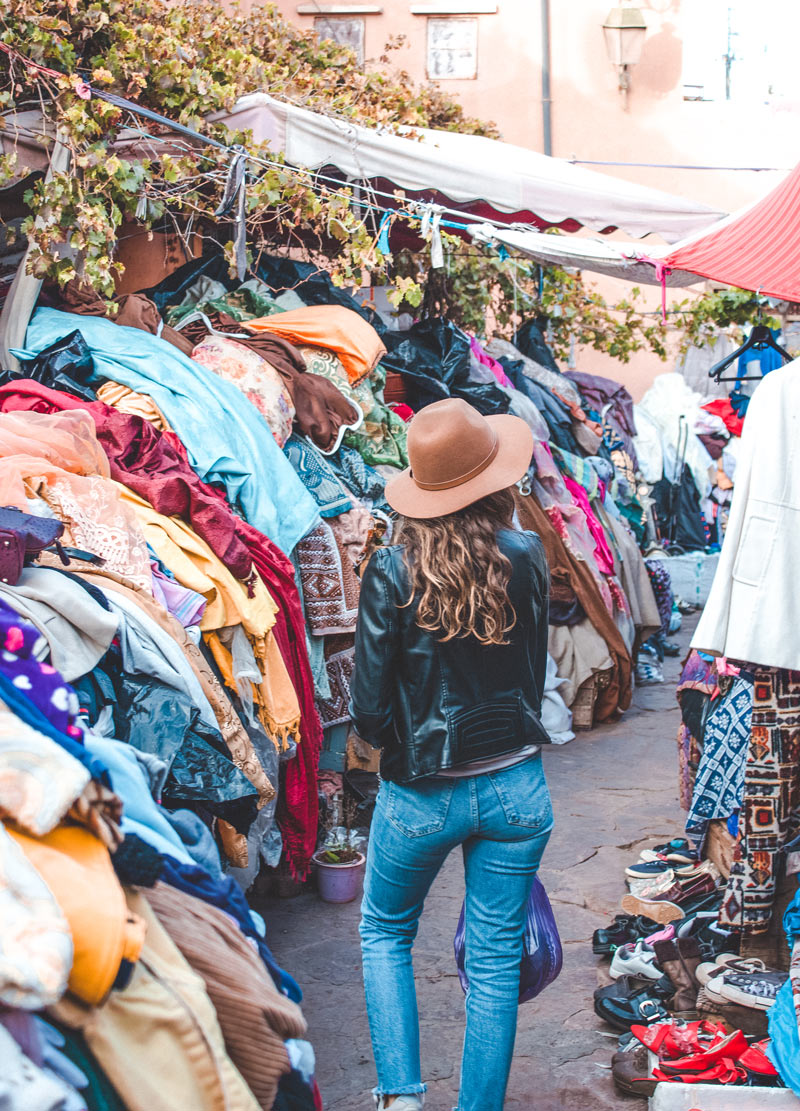 "Alessia Walking In The Medina"
Is Morocco friendly for Digital Nomads?
Even if Morocco does not have such a good score on Nomad List, for us it was a perfect destination. In fact, since we travel with an Italian and a French passport, we didn't need a visa to stay there for three months (Check out this webpage to see what the visa requirements are for your country.) We reached Morocco at a very small cost since Ryanair is flying from all over Europe at a very affordable price. Moreover, flight takes only 3 hours. Anyway, we think Marrakech is one of the easiest places to reach in North Africa from the entire world. Morocco is very cheap, whether you decide to settle down there for a year, or just stay there in a room or in an apartment for a few months or weeks. It's a very exotic country and you'll face a completely different reality. It's also a city that has developed a lot in the last 20 years. People are mostly friendly, the sun is always out, the internet is great, nightlife is crazy, there are plenty of wonderful cafes and riad where you can work from… What are you still waiting for? Check out our personal experience as digital nomads in Morocco.
What we didn't like about Marrakech
Marrakech also has some bad sides. The high levels of poverty, the way people and animals are treated, the restrictions of a too strict society, the attention you need to pay when walking around. We wrote this article exactly about all those points who made us a bit upset about this country. But, believe us, after all the negative points are always less than the positive ones. So, don't hesitate to travel to Morocco, which is such a rich and positive country.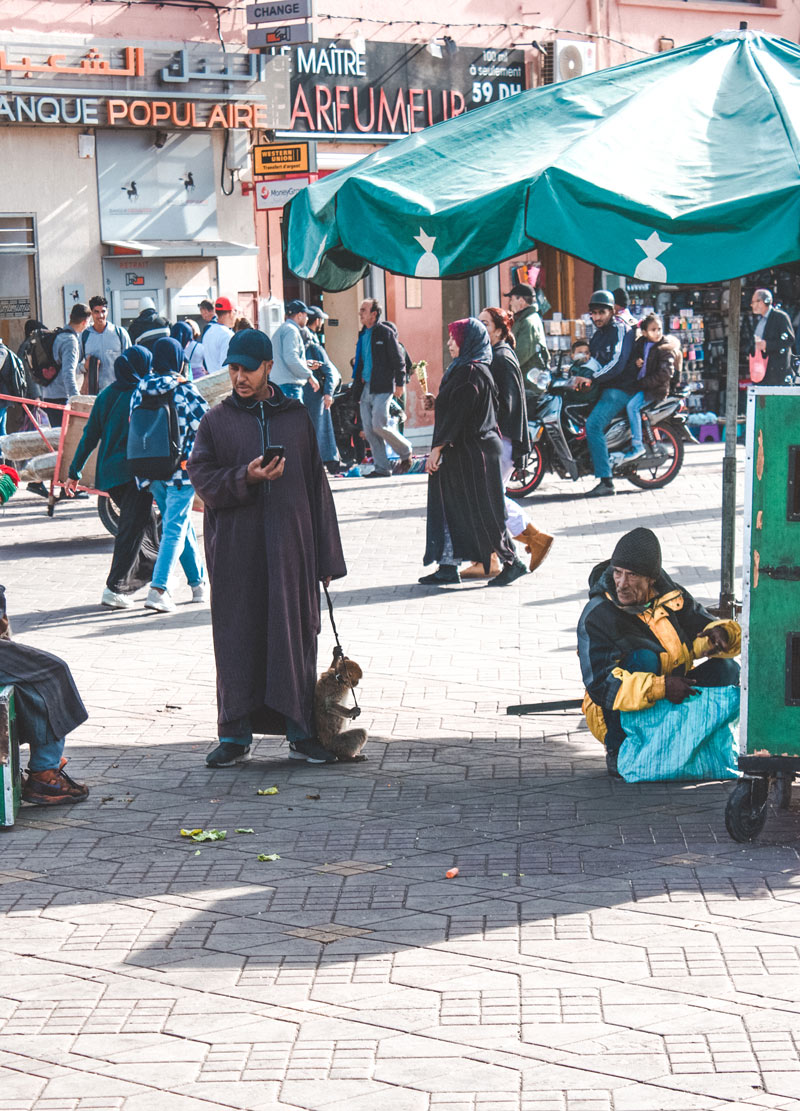 "Monkeys In Place Jamaa El Fna "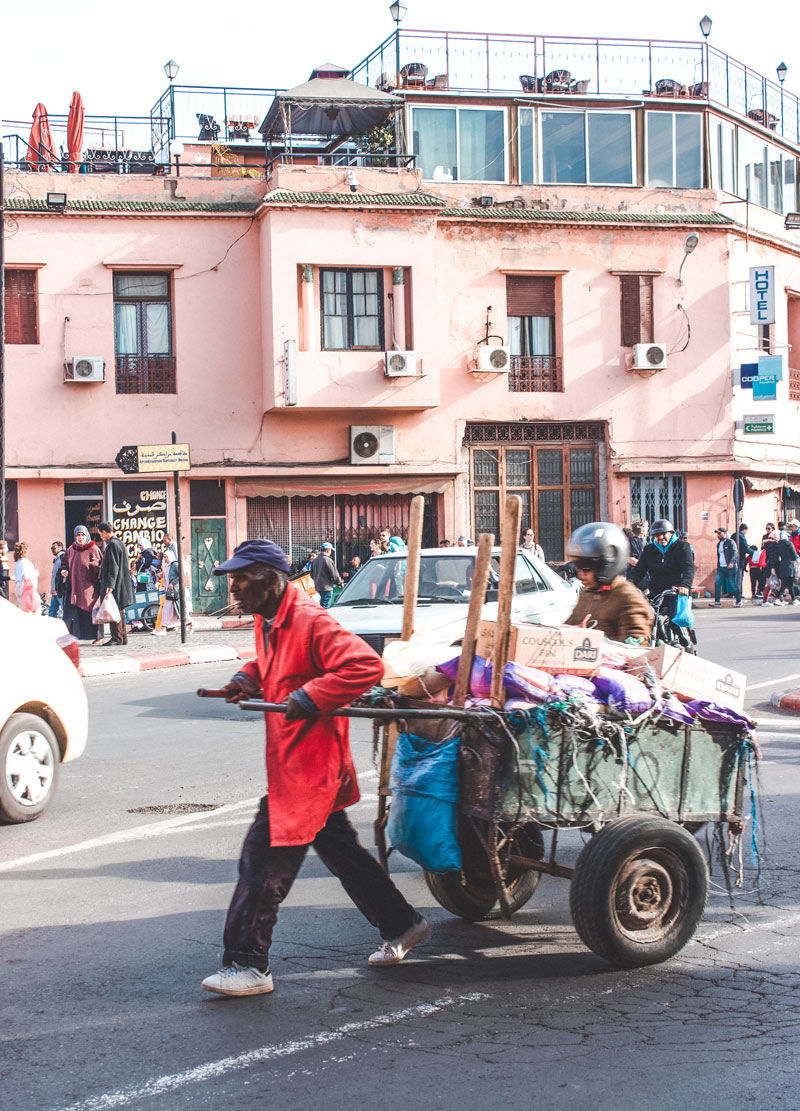 "Old Moroccan Porter"
We hope we gave you a general view of Marrakesh, Morocco and Moroccans. For any advice or question, don't hesitate to leave us here a comment or to write us on Instagram or on our email. For any other questions, try to give a look to our articles about Morocco, Marrakech, Essaouira and Casablanca. 
See you in Morocco, Inchallah.
👉 FRIDAY, Dec 8
TEN IBIZA presents "A JOURNEY INTO HOUSE MUSIC" 🌌🔊
🎧
ORIOL CALVO, CARLOS CHAPARRO, GIORGIO STEFANO
📩
Contact Virginia
here
to book a table
💵
Ticket Prices: Mex$ 550 - Mex$ 1,100 (incl. fees)
Immerse yourself in an electrifying journey with TEN IBIZA tonight at Vagalume. Contact Virginia here to secure your spot for an unforgettable night under the Caribbean stars! 🌟🎶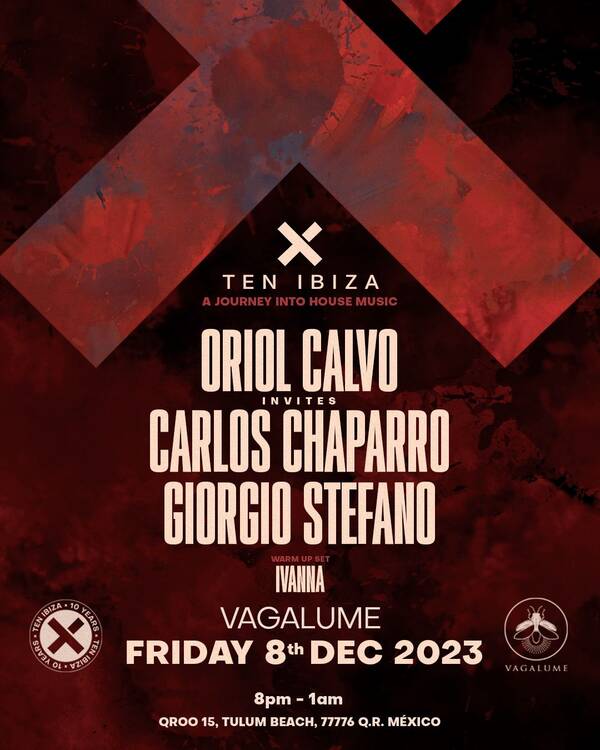 Top Parties and Club Events
23rd November - VAGALUME SESSIONS KEENE @VAGALUME
26th November - VAGALUME SUNDAZE MITA GAMI @VAGALUME
30th November - VAGALUME SESSIONS VALDOVINOS @VAGALUME
3rd December - VAGALUME SUNDAZE VALENTIN HUEDO @VAGALUME
7th December - VAGALUME SESSIONS MUSTAFA ISMAEEL @VAGALUME
30th December - PIKNIK POLO CORP & LEO LEONSKI @VAGALUME
31st December - NEW YEAR´S EVE @BAGATELLE TULUM
31st December - NYE PARTY 2024 @VAGALUME
13th March - LOCUS Tulum 2024
OUR FAVORITE DESTINATIONS IN MOROCCO