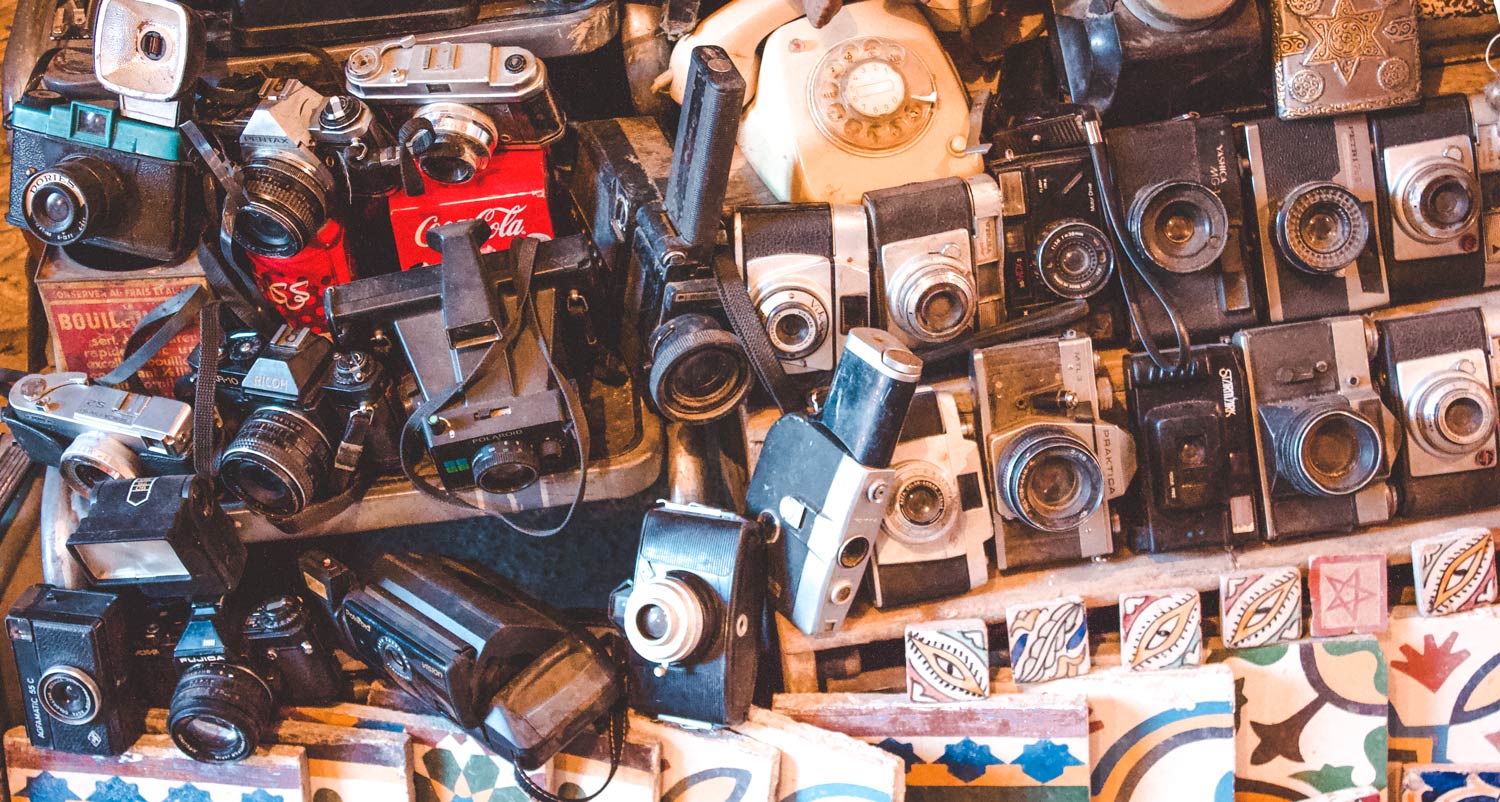 8 Unforgettable Things To Do In Marrakech
In Marrakech there are plenty of things to do. Whether you're staying there for one week or for a long term stay, we're sure you'll never get bored. The activities and tours are plenty and if you choose them well, it's very easy to have a great experience. From the Medina to the desert, you'll be able to discover Moroccan culture in all its shades. During our three months in Marrakech, we were often traveling during the weekends and it was so much fun! 
Even though we don't recommend you to take a car and explore the country alone (check out here our do's and don'ts in Morocco), buses, trains and organized tours are very safe. Airbnb's activities can be really fun, whether you choose to live an authentic experience or just visit the main attractions and gardens with a local guide. Doing this kind of thing will not only make you discover a completely different culture, but they will permit you to meet a local during your trip, and for us that's the best thing. Let's go see what we enjoyed doing the most during our three months in Marrakesh!
Alessia's favorite thing is not really Eddy's one. But a tour in the souk is a must, especially if you're in Marrakech. Yes, be ready to be stopped every few meters and remember to keep your eyes open, but it's worth it! You can easily spend a whole day in the souk, with a tour or by yourself, and you'll not have the time to see everything. More than just shopping, you'll be able to attend different classes inside a beautiful riad. Small souks, old riad, secret gardens, traditional Moroccan spices, berber carpets, art pieces and vintage jewelry will enrich your trip for sure. I personally love to shop in souks because of bargaining, but I know many don't like this. Just to give you some advice: know that the price that they can give you can be 10 times higher than the real price of the thing you wanna buy. So, be ready to start your bargain very low and grow a bit until the price you think is correct. Moroccans are used to doing this since their young age, so you need to get used to it and enter in their game. We're sure you'll have a lot of fun!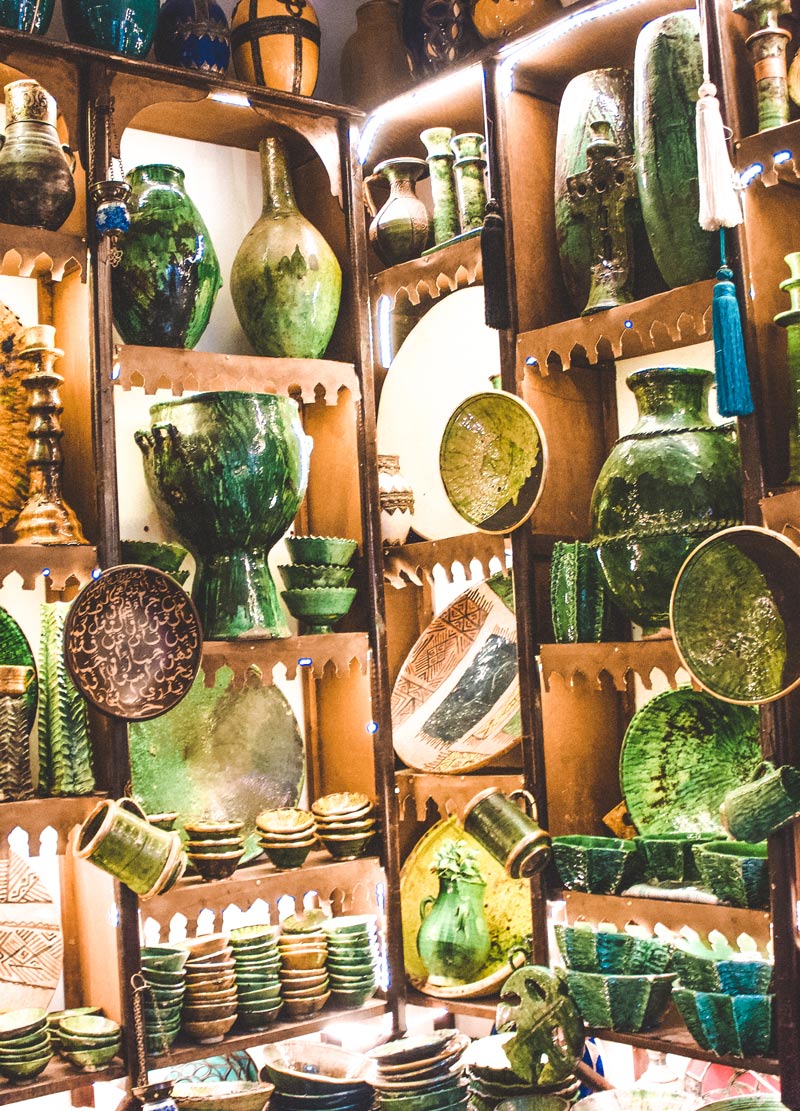 "The Erechtheion At Sunset"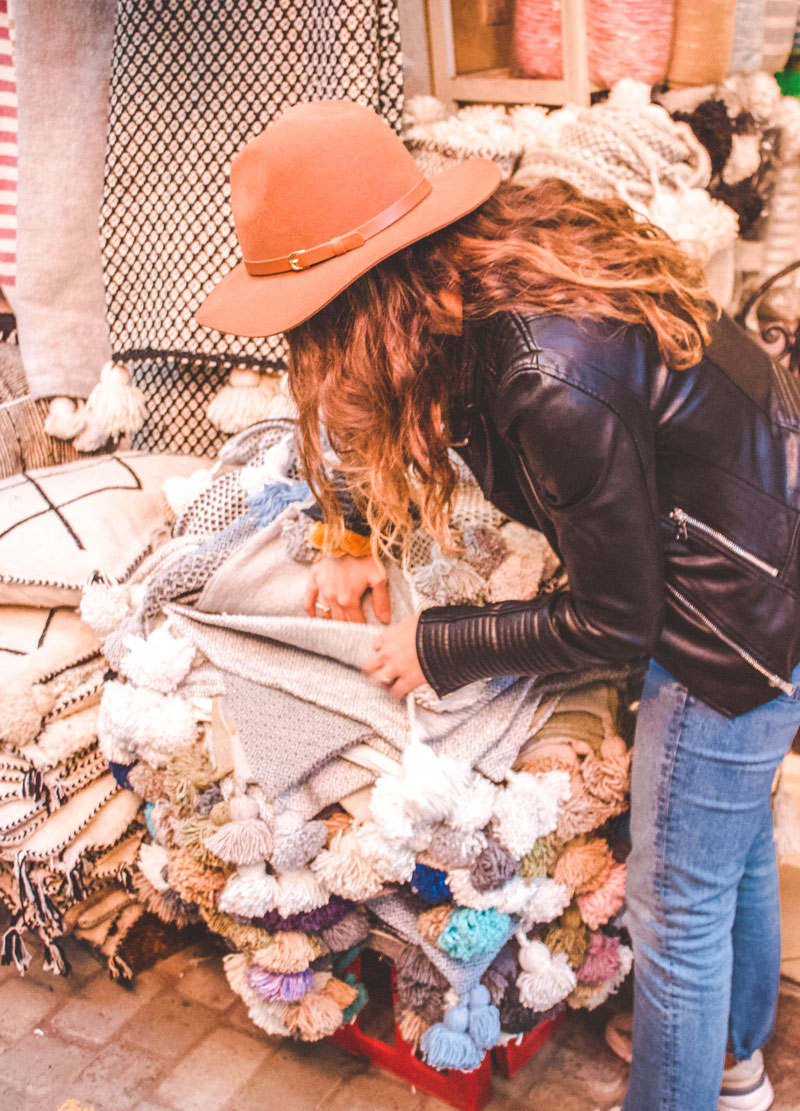 "The Columns Hit By The Sun"
2. Get cuddled in an hammam
Hammams are many in Morocco and in Marrakesh itself. From really expensive ones, to really cheap ones, you'll have a great range of choices. Our favorite one was in the city center of Gueliz (you can check it out here) and its prices were really low compared to their services. The best treatment we recommend you is hammam plus massage, where your body will relax with the hot water and the traditional black soap scrub. We were offering ourselves this treatment every week and you really reborn after it. Of course, this treatment will cost a lot more if you take it in your riad or palace hotel, so don't be shy and ask people for the best deal. There are also very old hammam in the medina, close to the souk, but we've never tried them. There you'll live a traditional experience, but don't expect a spa treatment. 
3. Enjoy Moroccan food in Place Jemaa el Fna
During the day, place Jemaa el Fna can become really hot, but if you visit it at night you'll live a unique experience. Traditional Moroccan and berber food, new perfumes, people singing and dancing: a real show. The air will be invaded by the smoke of fishes and meats being cooked the traditional way and your nose will go crazy. A thing we didn't manage to do is a food tour of the Medina of Marrakech and we think that can be really cool. When in the city center, don't go to eat only in famous restaurants, but make a research before on Google maps to see if there's something a bit more hidden: you'll not regret making a nice discovery. If you want to know our favorite restaurants in Marrakech, don't forget to give a look at our favorite restaurants in the city!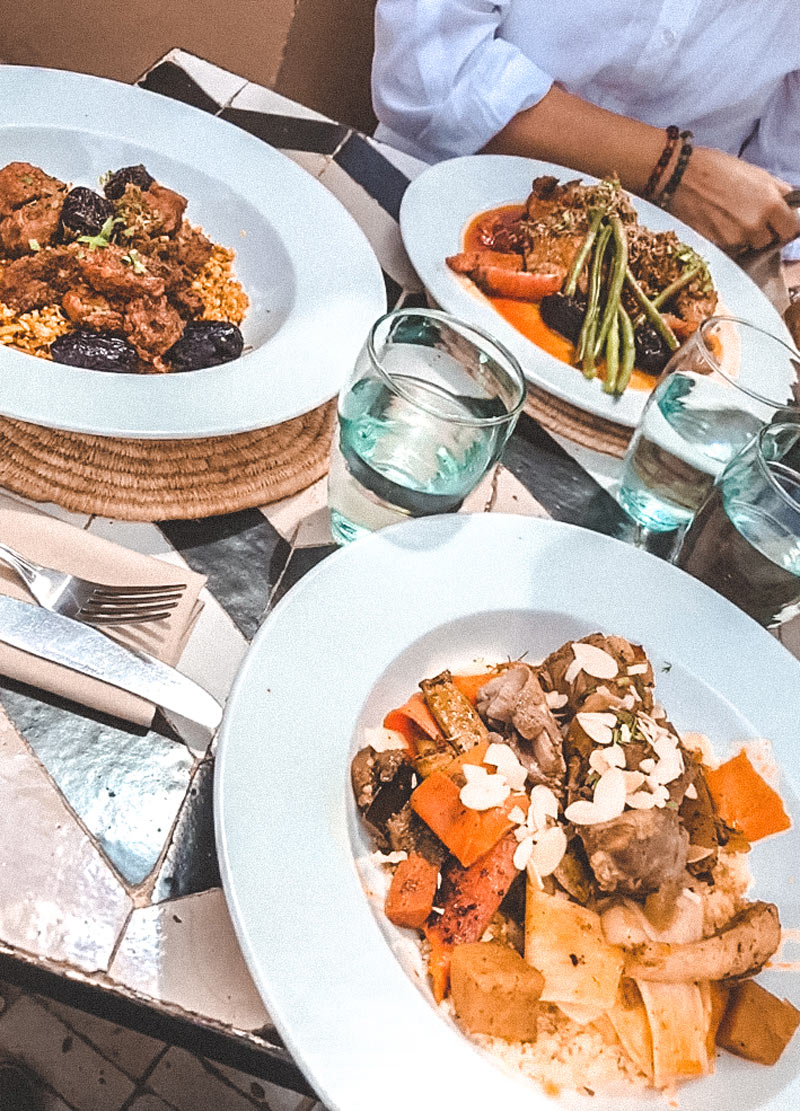 "Greek Sweets"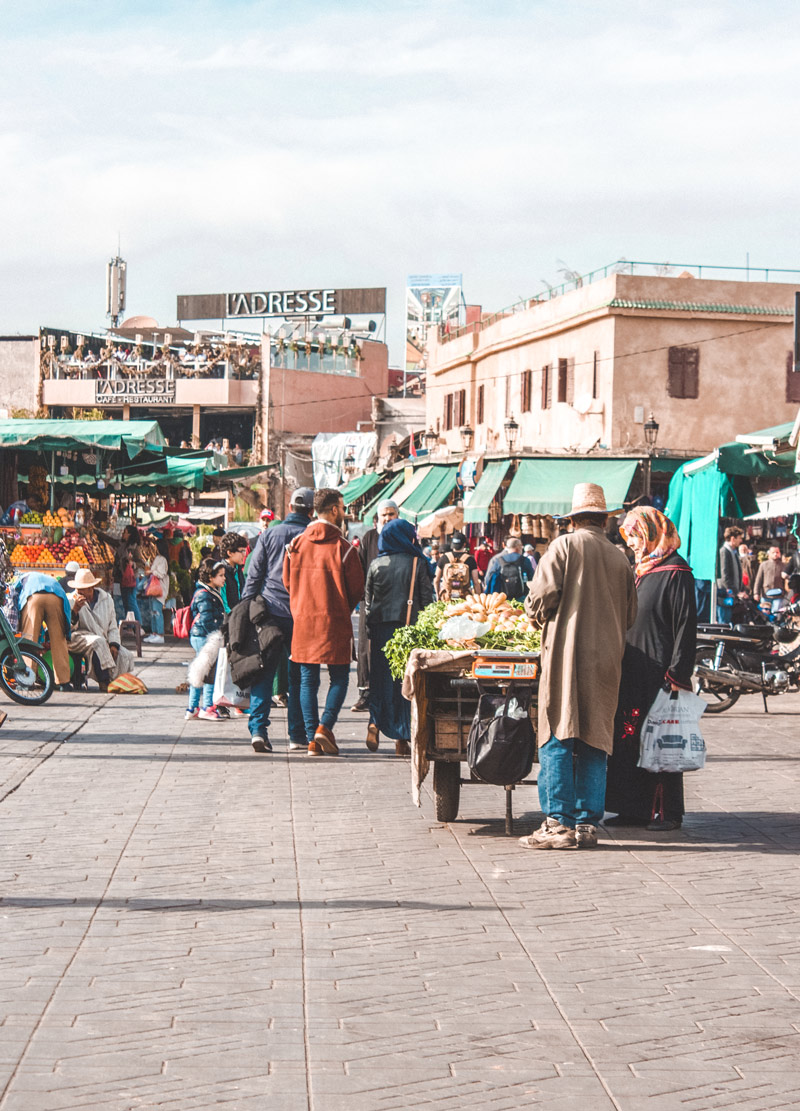 "The Tasty Greek Bread"
4. Take a tour to the desert
Morocco is well known for its beautiful desert and mountains. If you're in Marrakesh and you want to explore the desert, the first thing you need to do is to book a tour with airbnb or a good operator. The trip to the desert will be a little bit long, so we advise you to share it between multiple days and sleep there (it will be amazing to see the sunrise). The closest desert to Marrakech is the Agafy's one, which is very fancy and hipster, but has not the Sharaian vibes you're searching for. So, if you want to get the best desert vibes, ask your riad or a travel agency the best tour adapted to the time you have during your trip and what you want to see. Unfortunately, we don't recommend you to go to the desert alone. Another advice we want to give you is not to take a camel ride during your desert tour. These animals are really treated badly because in Morocco animals are seen more as a tool for working, then creatures who deserve respect. So, before buying the tour make sure the camels are well treated: it costs you nothing, but it makes a big difference for them. 
5. Have a trip to the Atlas mountains
Atlas mountains are relatively close to Marrakesh and, especially if you love nature and snow (yes, snow) they will be a nice one day trip from the city. Again, we don't advise you to go there by yourself, but ask for a tour in your riad or find one in airbnb: you'll be more at ease and you'll not have to drive on Moroccan roads, which can become pretty dangerous. 
6. Visit the Majorelle garden and the Jardin secret
We fell in love with both these two beautiful garden right in the center of Marrakech, one in Gueliz and one in Medina. They're the best place for some photos and will permit you to take a break from the chaos of the city. You can visit them alone and, especially the Majorelle garden, is a real open air museum. You can spend some hours reading a book under the shadows of some trees or at the bar sipping your mint tea. Jardin secret will make you feel like you're living in another century and we're sure you'll feel completely relaxed and with a special inner peace after visiting it. You'll have the same feeling if you're staying in a riad in the Medina: it will be your relaxing oasis!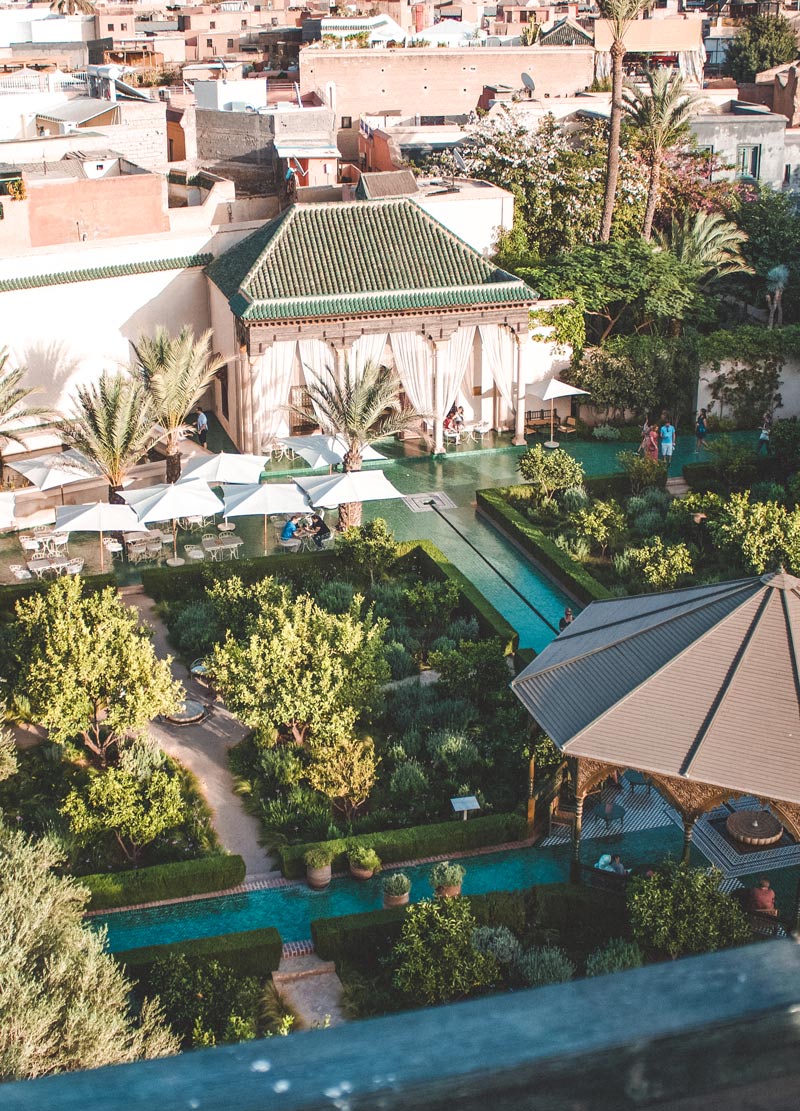 "Plateia Agiou Georgiou's Church"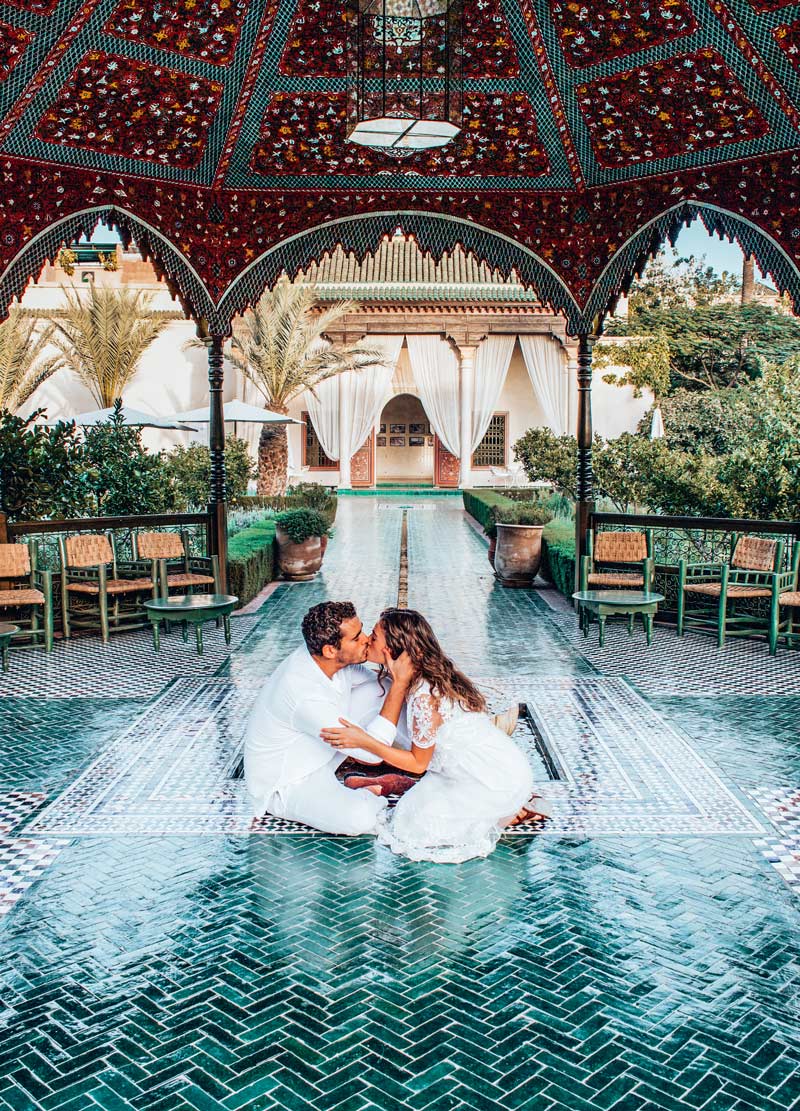 "Marie Jeanne, Our Favourite Coffee Shop"
Berber and Moroccan art are really popular in the whole country and if you find the right shop you'll be able to bring home a unique art work. There are dedicated tours that will permit you to discover how berber tribes live nowadays in Morocco and this will really make you realize how people can still live with very little. It can be a nice day tour from the city center of Marrakesh and we know that many riads organize this kind of trip. So, enjoy and discover diversity!
8. Visit a palace in Marrakech Medina
The palaces in Medina are really amazing. El Badi palace is beautiful and really traditional, but there it will be definitely harder to take photos with a tripod. Same for Bahia palace, which we recommend to you as well. Don't expect to see any furniture inside the palace, but just admire the walls and the ceilings that will leave you amazed.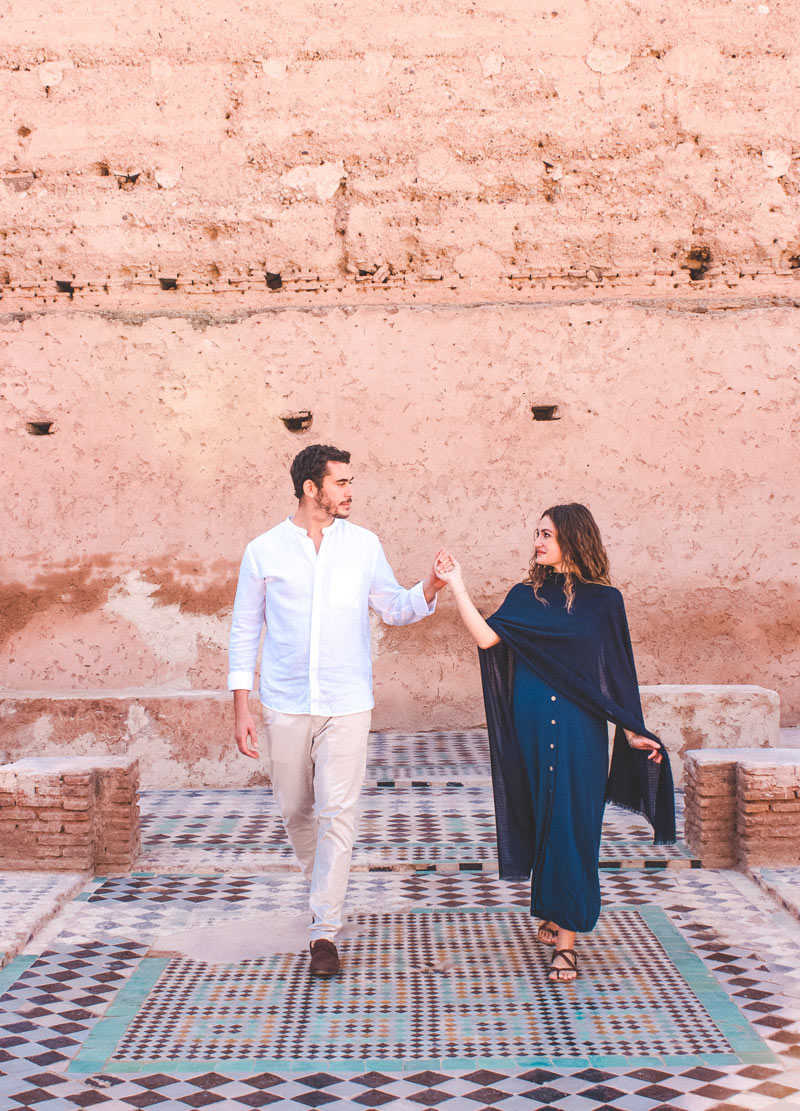 "Althea Beach"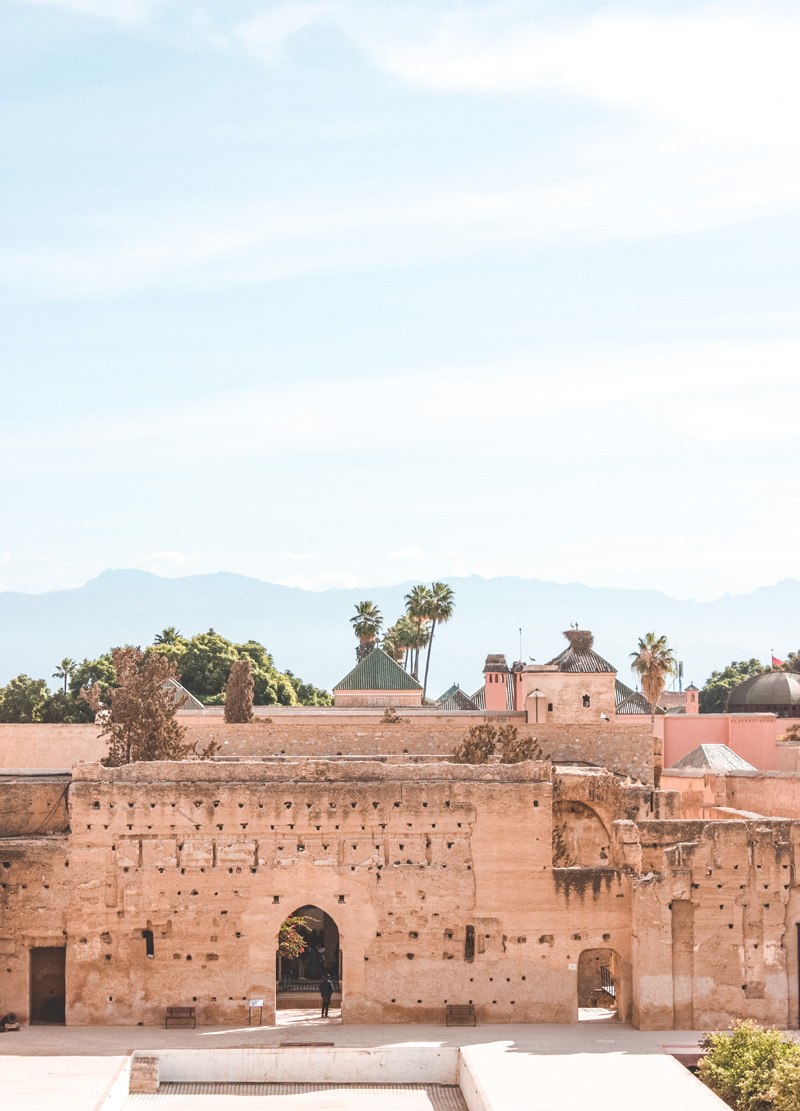 "Let's Go On An Adventure"
We hope these activities will make your stay in Morocco and Marrakesh beautiful. If you need any advice or information, let us know here below with a comment or write us on Instagram or on our mail. 
Great, let's feature the "MYSTICAL SUNSET /OLIVER HUNTEMANN" event at Mia Restaurant & Beach Club in Tulum on Wednesday, 29 November 2023. Here's the HTML snippet for your event: ```html
👉 WEDNESDAY, Nov 29
MYSTICAL SUNSET /OLIVER HUNTEMANN 🌅
📍
Mia Restaurant & Beach Club, Tulum
💵
Tier 1 Tickets: Mex$ 660 (incl. fees), Final Tier: Mex$ 880 (incl. fees)
📩
Contact Virginia
here
to book a table
Join us for an unforgettable evening at Mystical Sunset with Oliver Huntemann. Contact Virginia here to book your table and be part of this magical night on the beach! 🎶🔥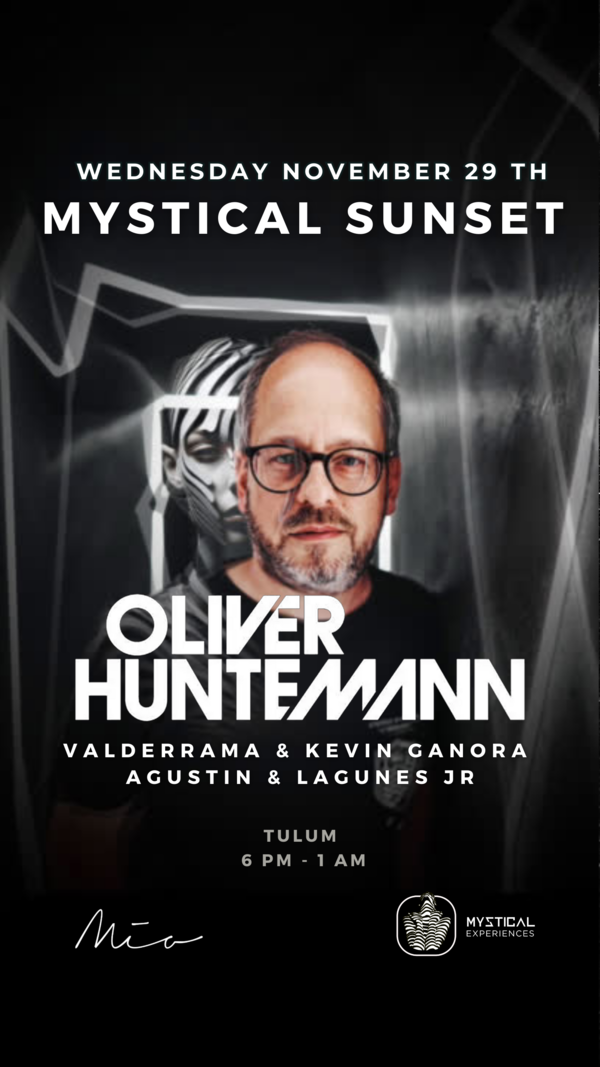 Top Parties and Club Events
23rd November - VAGALUME SESSIONS KEENE @VAGALUME
26th November - VAGALUME SUNDAZE MITA GAMI @VAGALUME
30th November - VAGALUME SESSIONS VALDOVINOS @VAGALUME
3rd December - VAGALUME SUNDAZE VALENTIN HUEDO @VAGALUME
7th December - VAGALUME SESSIONS MUSTAFA ISMAEEL @VAGALUME
30th December - PIKNIK POLO CORP & LEO LEONSKI @VAGALUME
31st December - NEW YEAR´S EVE @BAGATELLE TULUM
31st December - NYE PARTY 2024 @VAGALUME
13th March - LOCUS Tulum 2024