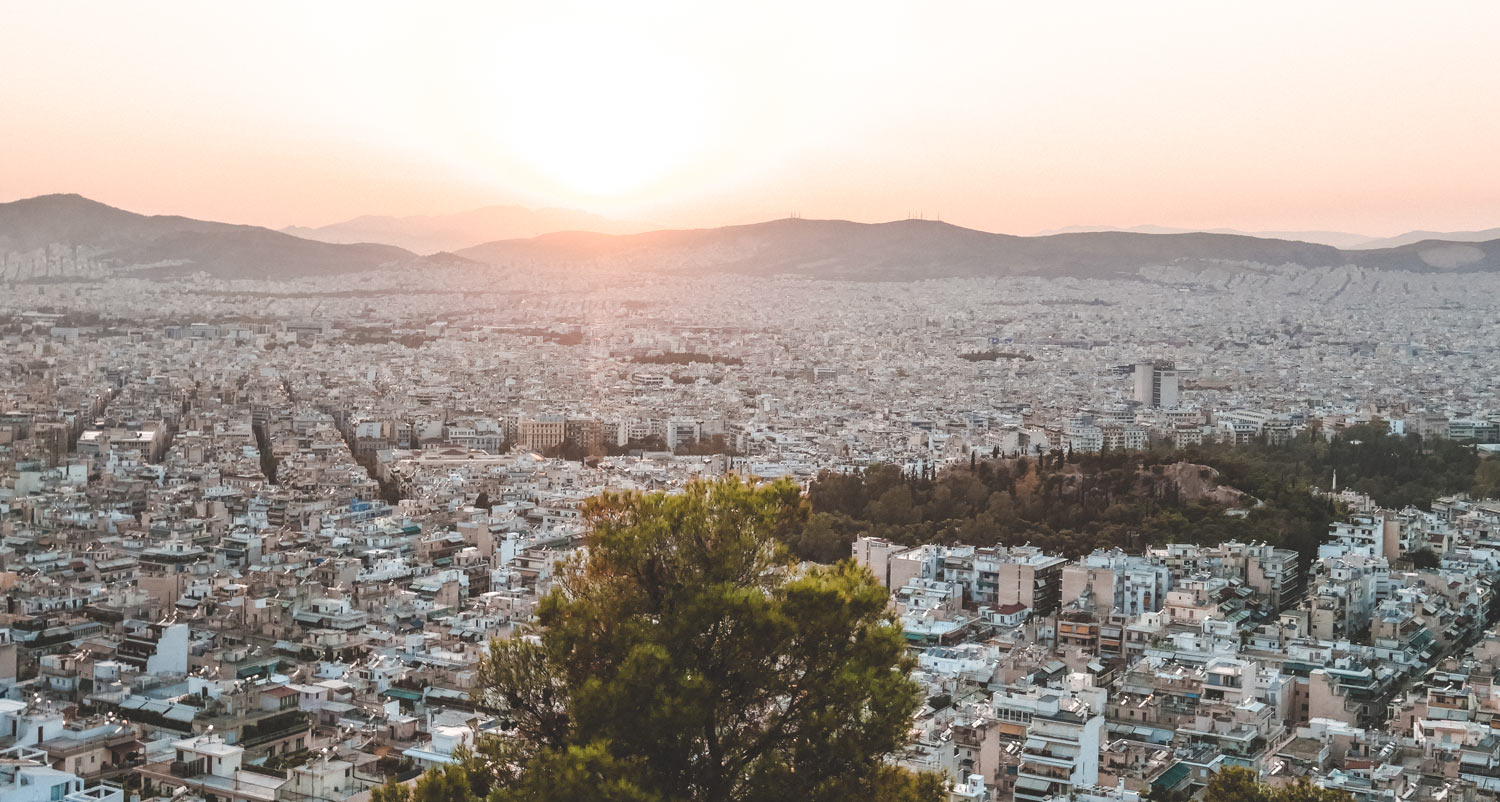 Before arriving to Athens, we had a completely different vision of this city. We were not imaging that certain part of Athens would have been so dirty, creepy and scary. Even if Athens is one of the most famous European capitals, we found many things that cannot guarantee the best safety levels for tourists, and that's why today we want to share our experience with you. If you are organizing your travel and you are wondering if there are some part of the city to avoid, you should also take a look at our Athens neighborhood guide.
NEIGHBORHOOD MAP OF ATHENS
HOW A TOURIST CAN FEEL IN THE GREEK CAPITAL?
When we arrived in Athens, the first person we crossed on the street tried to sell us some drug. That was only the first episode of drug dealing we saw in Athens. So, you have to know that if your hotel or your apartment is not in the center, you'll easily find people trying to sell you drugs. After seeing that Athens has a real problem with drugs, we took a look at some reports and we discover that the number of drug addicts is really high. That's why, it's better not to frequent certain parts of the city if you don't want to cross people that, unfortunately, can't control their acts. Their health conditions are low and they don't receive a lot of help, even if the situation is under the eyes of everybody. This is a problem that also involves Thessaloniki, the second major Greek city. That's why in Greece you'll need a thief-proof backpack. We use this backpack since two years and it's definitely the best investment for your travels, either you're digital nomad or not.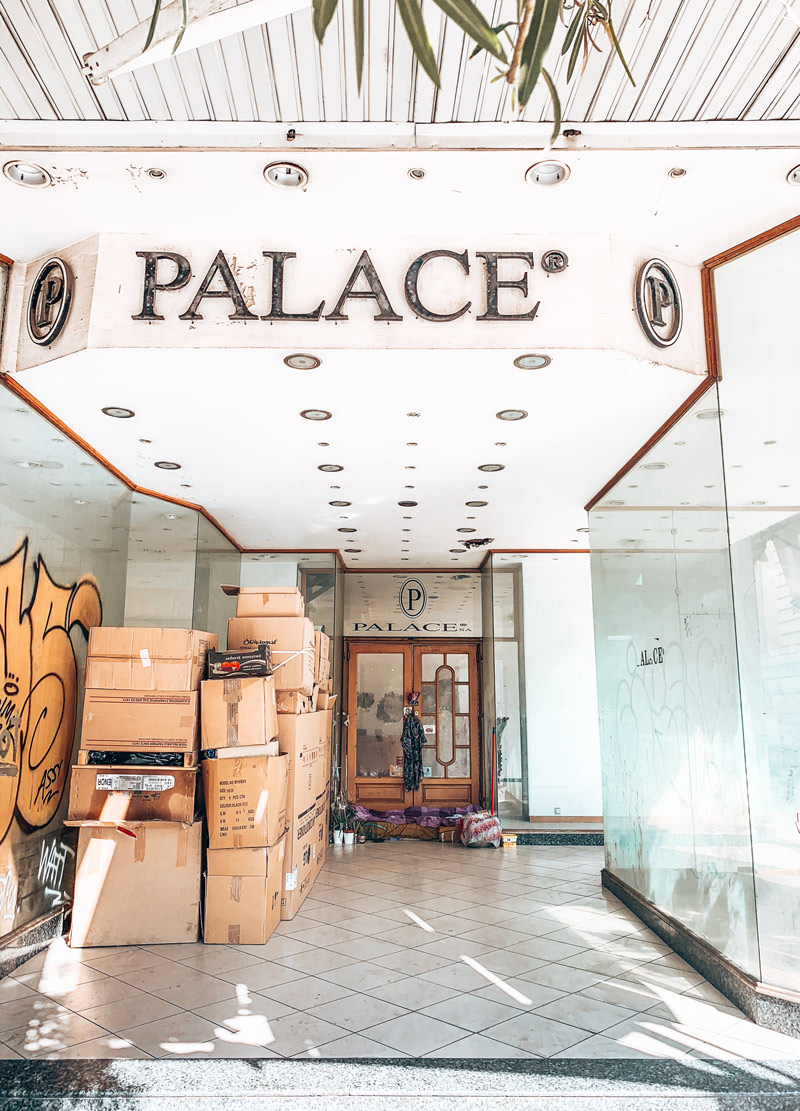 "Athenian Home Due To Crisis"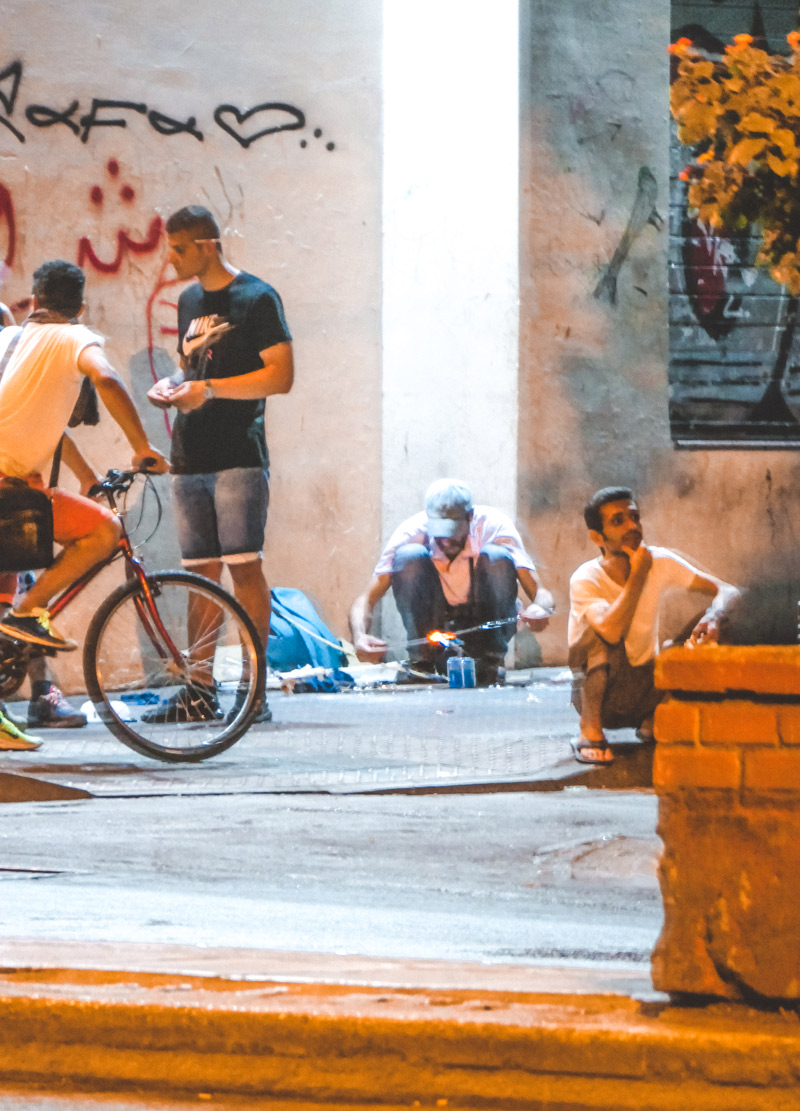 "The Evening Drug Show In Antoniadou Street"
EXARCHIA: IS IT TO AVOID?
If you don't want to see some fires, don't go to Exarchia on Thursday: in fact, anarchists fight every week with the police to enforce their rights, but well, they are not so pacifist and the chances to get injured are high. If you are visiting Athens, especially if you speak a foreign language, we don't advise you to visit Exarchia at night or on Thursday. Otherwise, the other days the chances to have unpleasant situations are very low. If you want to know if Exarchia is really dangerous, check out our article.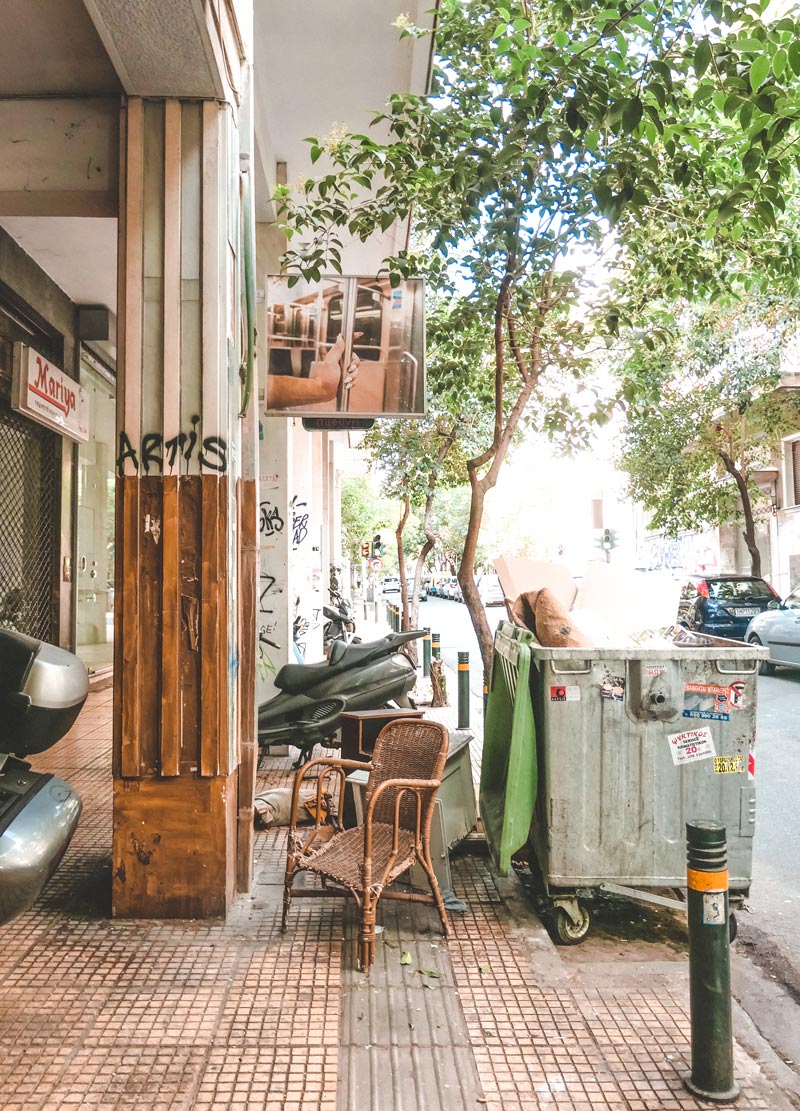 "Strange Things On The Streets Of Exarchia"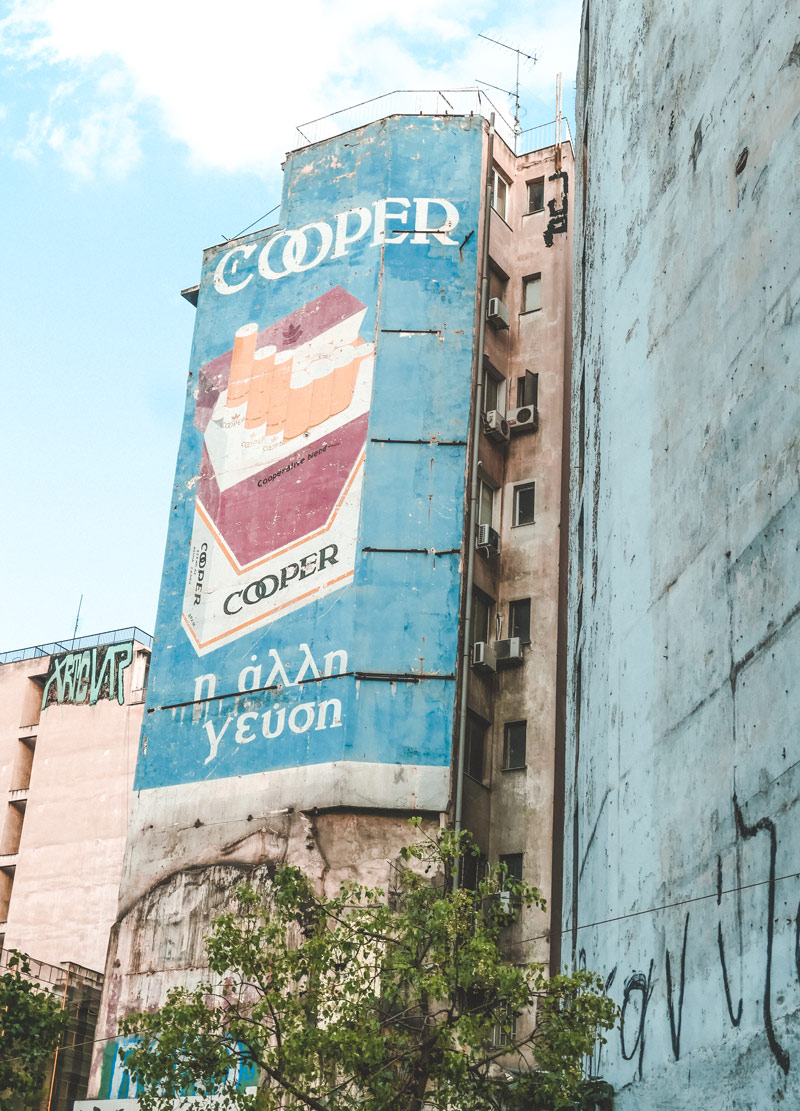 "Graffiti Are Everywhere"
WHERE WILL YOU FEEL SAFE?
It's natural that in the historical and popular parts of Athens you can be sure not to have any issues and the chances to have bad experiences are very low. All around the ancient ruins and the most popular sites, you can feel safe and you will meet incredible people. This area is the most expensive, but thanks to Travala we saved 25$ on our booking! This permitted us to be in a safe neighborhood at a correct price. Especially during summer, Greeks make an extra effort to offer tourists the best experience ever. This time of the year is the top of tourism in the capital of Greece, that's why you'll feel even more one of Greek landmarks: their kindness.
We never had any problem on public transports, but we always advise you to keep your bag or your rucksack under your eyes, otherwise the loss of something dear can be a possible event during your trip.
OUR IMPRESSIONS ABOUT HOW SAFE IS ATHENS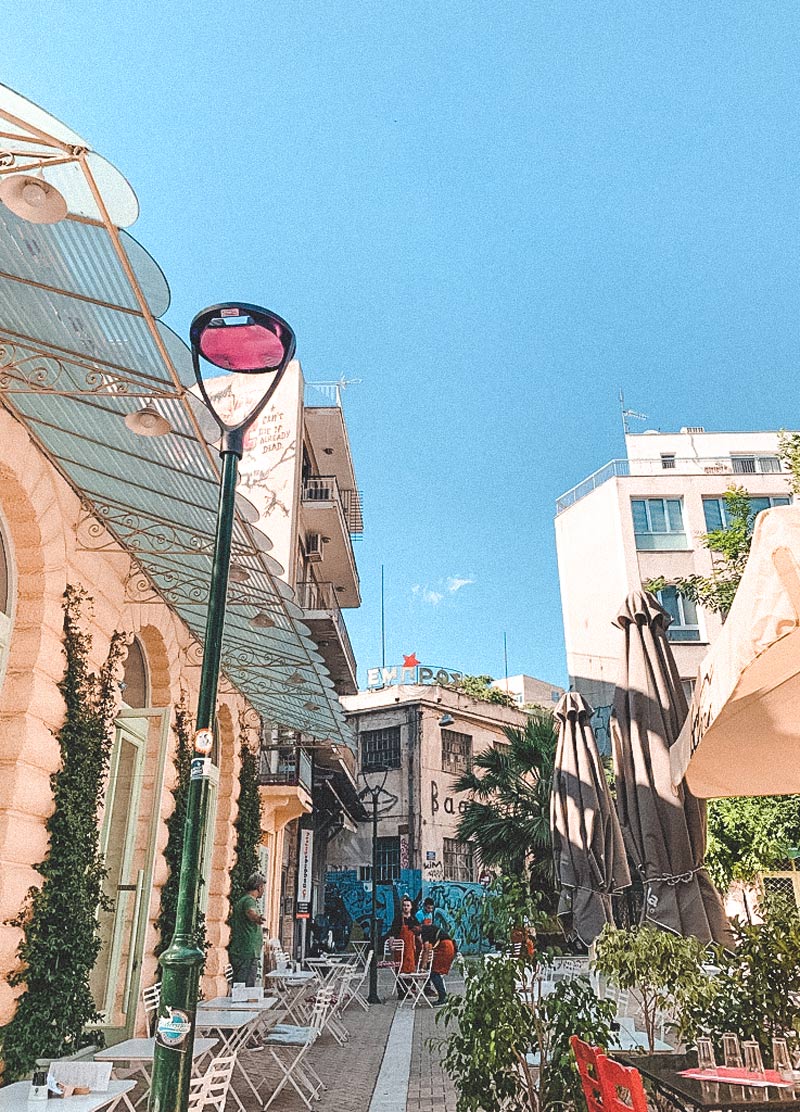 "The Beautiful Center Of Athens"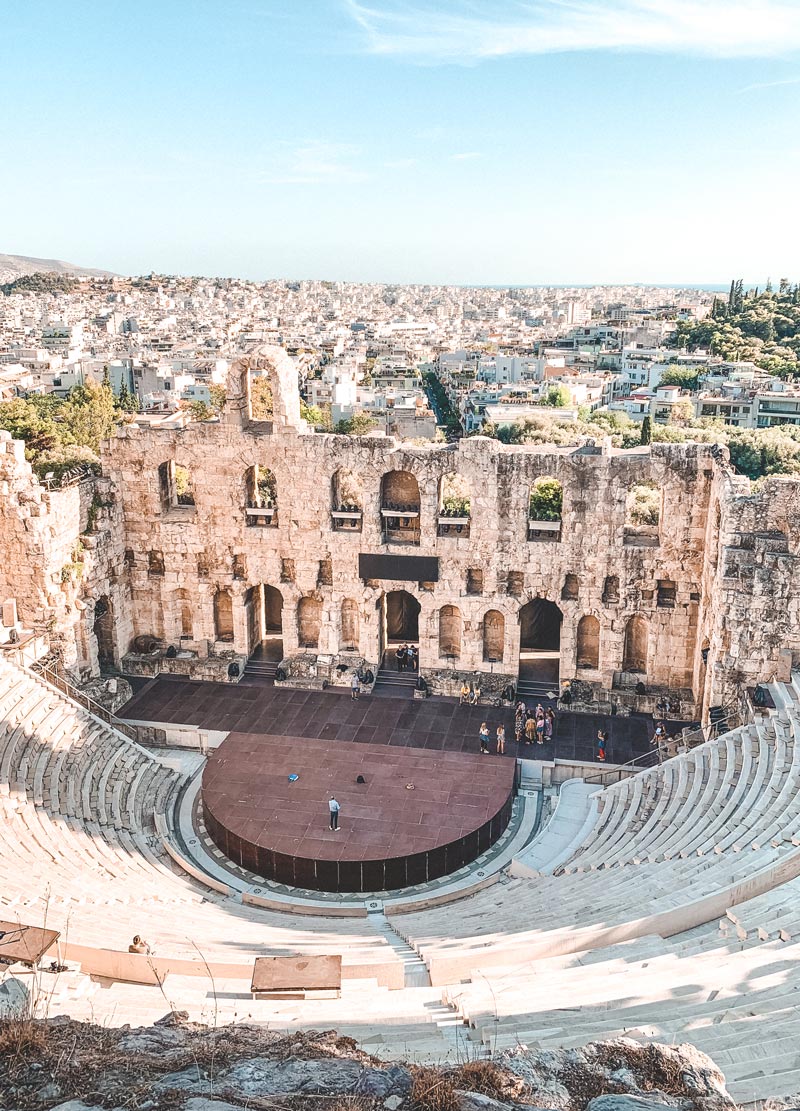 "The Odeon Of Herodes Atticus"
THE EFFECTS OF CRISIS AND IMMIGRATION
The two biggest problems that afflict those places? Drug use, dealing, and prostitution. In these areas it can be normal to see people taking heroin on the streets and prostitutes trying to sell their bodies 24 hours a day. We are not talking about suburbs: these areas are only 10 minutes by foot from Monastiraki Square. 
Even if during our stay in Athens and our travel around Greece nothing bad happened to us, we were not feeling confident to walk in certain areas. Overall, Greece is a country with a low crime reports, but you'll need to have an extra attention due to the last big event that changed this country: crisis and immigration. Together with hope, they mean poverty and that's the factor that brings people to commit crime, theft, drug dealing and use.
WHY DID WE FEEL UNSAFE IN ATHENS?
What scared us the most? The chaotic atmosphere making you feel unsafe, the drug use, the unpredictability of some people under the influence of substances and the constant feeling that you need to look behind your shoulders. If you want to know more about Athens cultural scene, this ebook is definitely the best. 
So, the best advice we can give to any tourist is that Athens can be safe, but only if you are aware of where you are going. 
Top Events to Make Your Trip Unforgettable
DOMINIK TULUM @MIA TULUM
When: September 9, 2023 7:00 PM
Where: Mia Restaurant & Beach Club, Tulum
🌴 Join Us for An Unforgettable Night at DOMINIK - TULUM at Mia Tulum! 🌴
Friends, clear your schedules and get ready for a magical experience at Mia Tulum! This stunning location will host DOMINIK - TULUM on Saturday, September 9th, from 7 pm to 1 am. This isn't just another event; it's a fusion of nature, culture, and sound featuring an incredible line-up with GIORGIO STEFANO, AUDICTIVE, and MAURO TORRETA. At DOMINIK, you'll find the perfect blend of Tulum's lush jungles and pulsating underground beats, creating an environment where genuine connections blossom.
🎟️ Secure your tickets now:
Early Bird: $575 MXN ($38 USD), includes a welcome drink 🍹 (Limited Availability)
Tier 1: $805 MXN ($52 USD), includes a welcome drink 🍹 (Limited Availability)
Final Tier: $1150 MXN ($75 USD), includes a welcome drink 🍹 (Limited Availability)
Dinner + Party: $1380 MXN ($90 USD) 🍽️🎉 (Limited Availability)
See you there for a night you won't forget! 🎶✨
Ready to join us? Get your ticket now! Early bird tickets are already selling out, secure them at 632 pesos (only 15 tickets available).
Hurry – spots are filling up fast! 🙀 We can't wait to see you there!
Top Parties and Club Events
17th September - ANCESTRAL SOUL @BONBONNIERE TULUM
22nd September - TONY ROMERA @BONBONNIERE TULUM
29nd September - TIM BARESKO @BONBONNIERE TULUM
4th November - HOT SINCE 82 @BONBONNIERE TULUM
13th March - LOCUS Tulum 2024