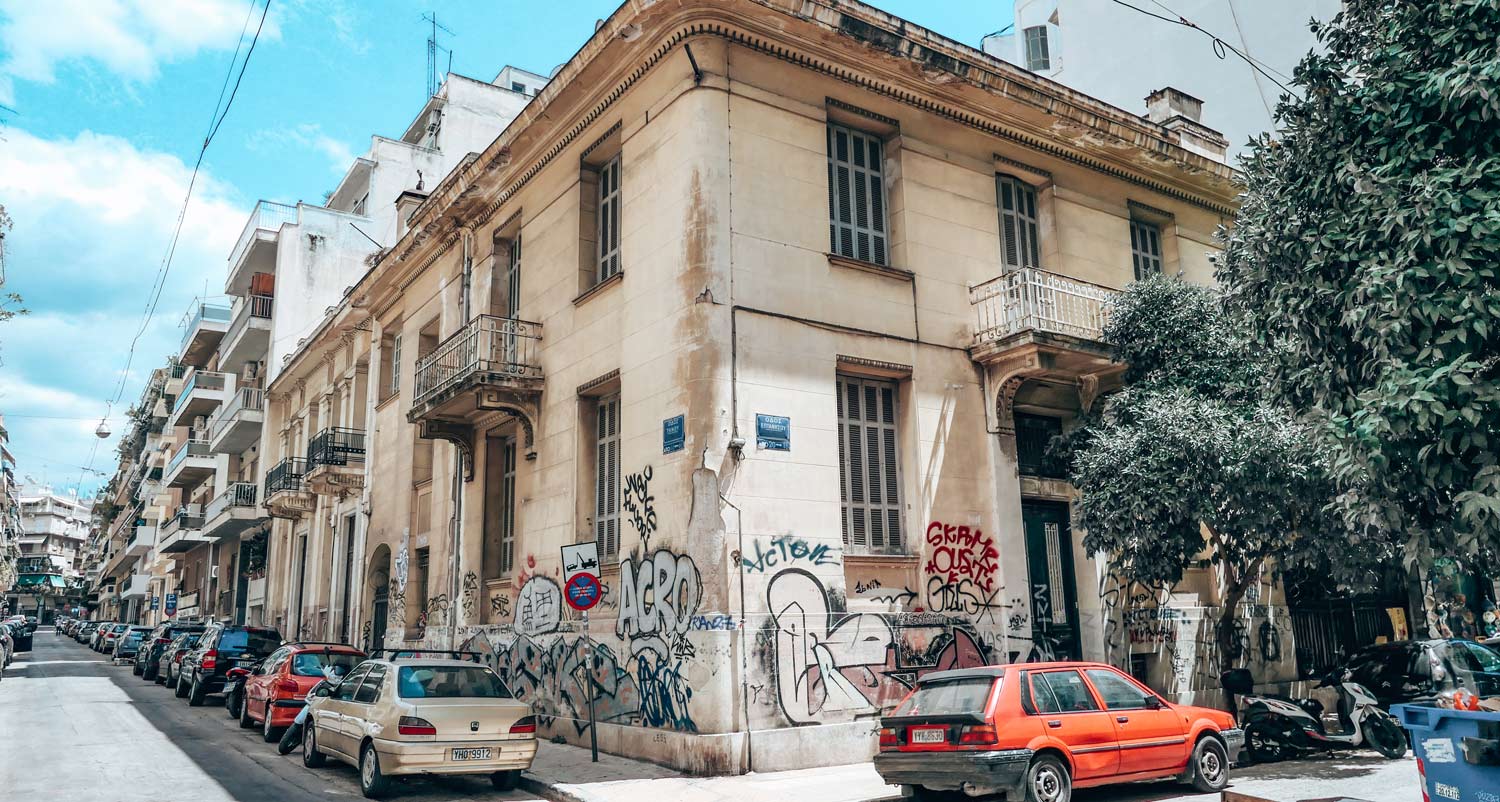 Kypseli: The Multicultural Neighborhood Of Athens
When we first booked our apartment in Athens, Greece, we didn't have a clear idea about the area we would have lived in. In fact, Kypseli, even if not teeming with hotels, has a lot to offer to tourists that are not searching for the mainstream Athens. As you may red on many forums, this part of the city was the scenario of the immigration from Africa and Middle East. Reading this cultural guide about Athens really helped us figuring out why and how the city is like this today. This neighborhood will be able to show you Greek people's lives in Greece and in the Attica region. If you want to add your travel a pinch of adventure, staying in Kypseli will be the best choice for your travel. 
WHY CHOOSE THE NEIGHBOURHOOD OF KYPSELI?
Even if your hotel is not in the center of Athens just close to the Acropolis, you will be able to spend an incredible trip in complete safety. The beautiful Fokionos Negri street is filled with bars and restaurants that are good and cheap. If you want to discover our favorite restaurants in Athens, check out our list: you will not regret it. In Fokionos Negri there is a local market dating back to 1930. Today is a huge space where people meet to make a change: you can find a second-hand shop, a center that helps refugees, a school of informatics and a juice bar. The best time to visit it is on Saturday when there is an organic market. On weekends there are a lot of temporary art exhibitions or events. 
"Fokionos Negri Street"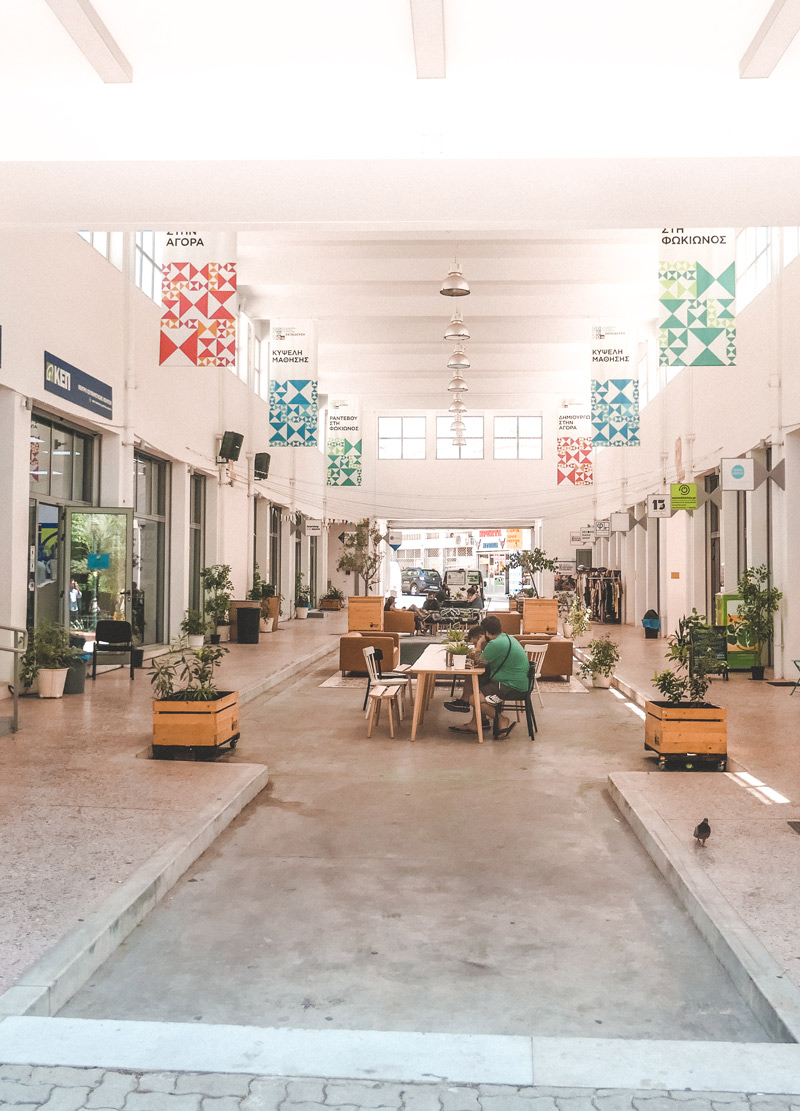 "Fokionos Negri's Local Market"
Just close by, you will find "Snehta", the first artist residency of Athens. We had the chance to interview the founder of it, and we really recommend you to enjoy its art exhibition. It will be the perfect place to reflect about life in this controversial country, Greece.
Is kypseli worth a visit?
The building's architecture is just fabulous in this place: you'll see incredible neoclassical mansions and picturesque Bauhaus designs with rounded balconies and graphic front doors. Unfortunately, many of them got damaged because of a lack of maintain and the inappropriate use of graffiti / street art, as many other buildings in Athens. 
If you are staying in the center of Athens and you want to have an alternative day, leave your building and reach Kypseli: you will be in a safe place but you will have a completely different vision of the city. We recommend you "Plateia Agiou Georgiou" where you will find the best places to live your day like a local.
Maybe you will not find the most beautiful reviews on travel forum about this area, but we are sure you will get another (non-mainstream) view of Athens.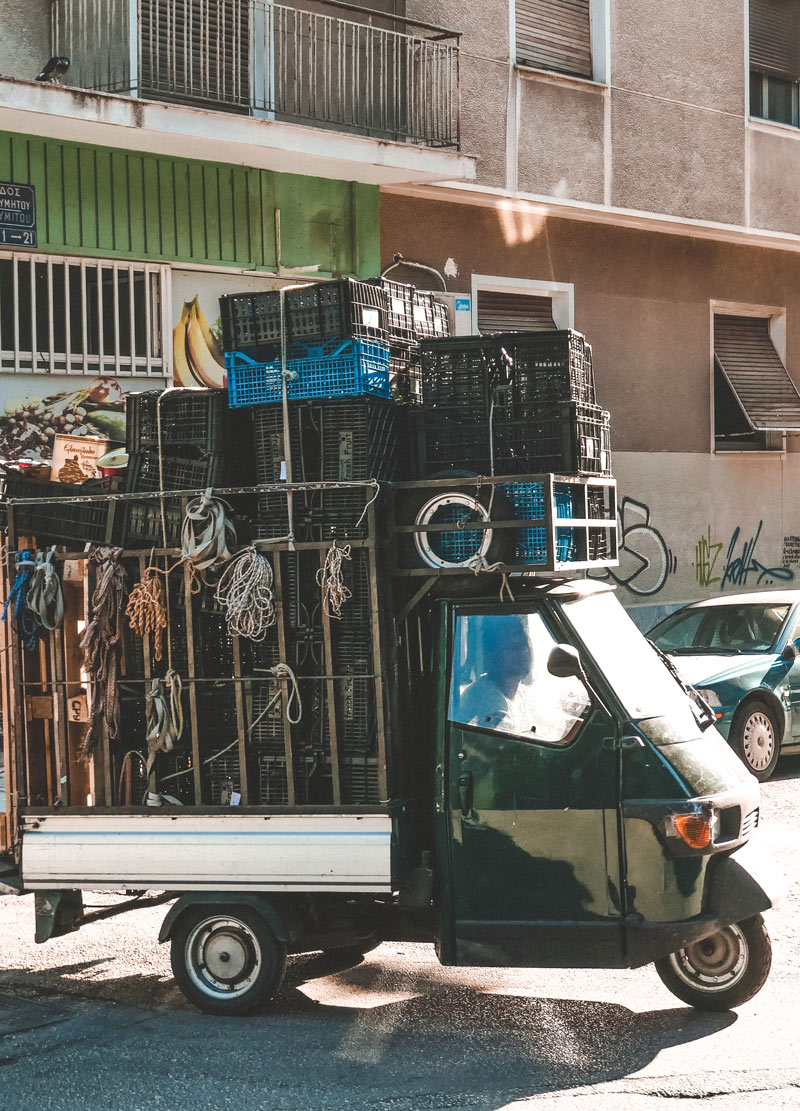 "Kypseli Is A Neighborhood For Locals"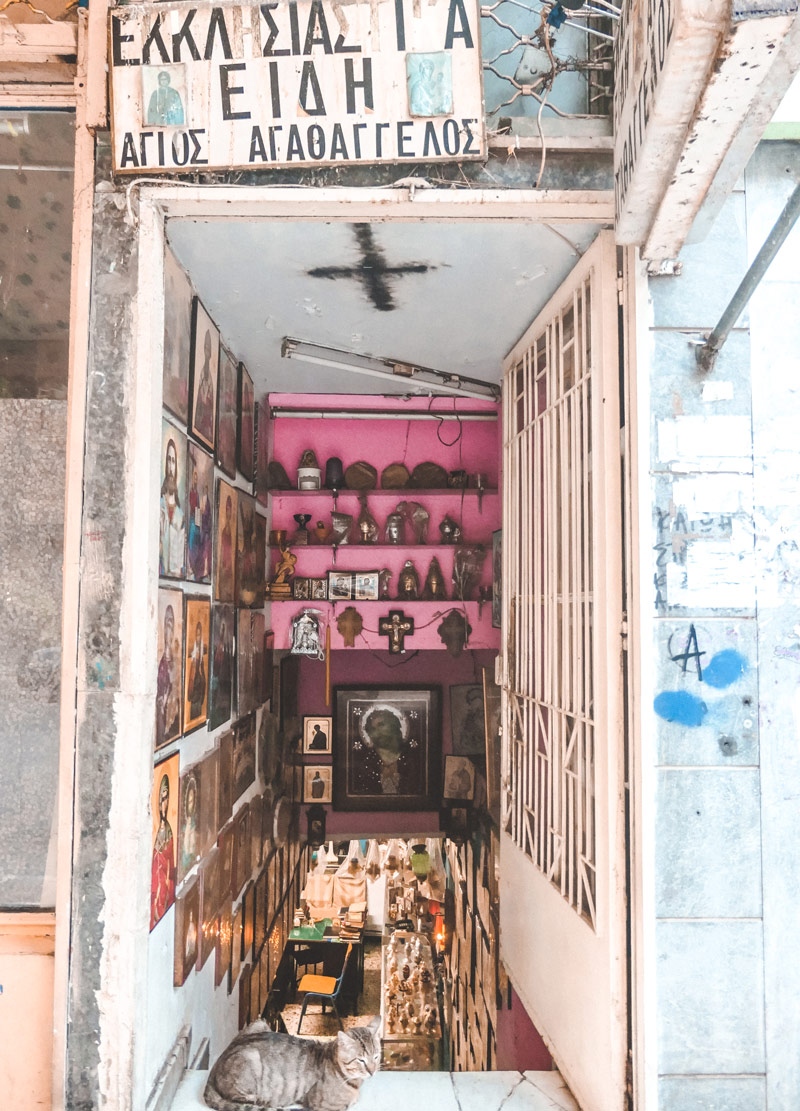 "Old Traditional Religious Shops In Kypseli"
WHY NOT CHOOSE THE NEIGHBOURHOOD OF KYPSELI?
We never had any bad experiences in Kypseli, even if the surrounding neighborhoods started to be degraded few years ago. Unfortunately those areas are less safe and we don't recommend you at all to take your hotel there. Due to these safety conditions, in the last years, nice buildings have been abandoned. That's why having a burglar-proof backpack is the best investment you can do. We use this one since 2 years and we can't be more satisfied. 
A lot will depend on the street you will live in: if your apartment is in Plateia Amerikis, don't expect to see Greek people when you exit from your room: this area is the African ghetto of Athens and the view you will have it will be more similar to Bamako than Athens. We were staying in a street connected to this square, and we can say there wasn't any danger if not the huge drug dealing 24 hours on 24. Let's say that this square is not the best spot for a walk at night time.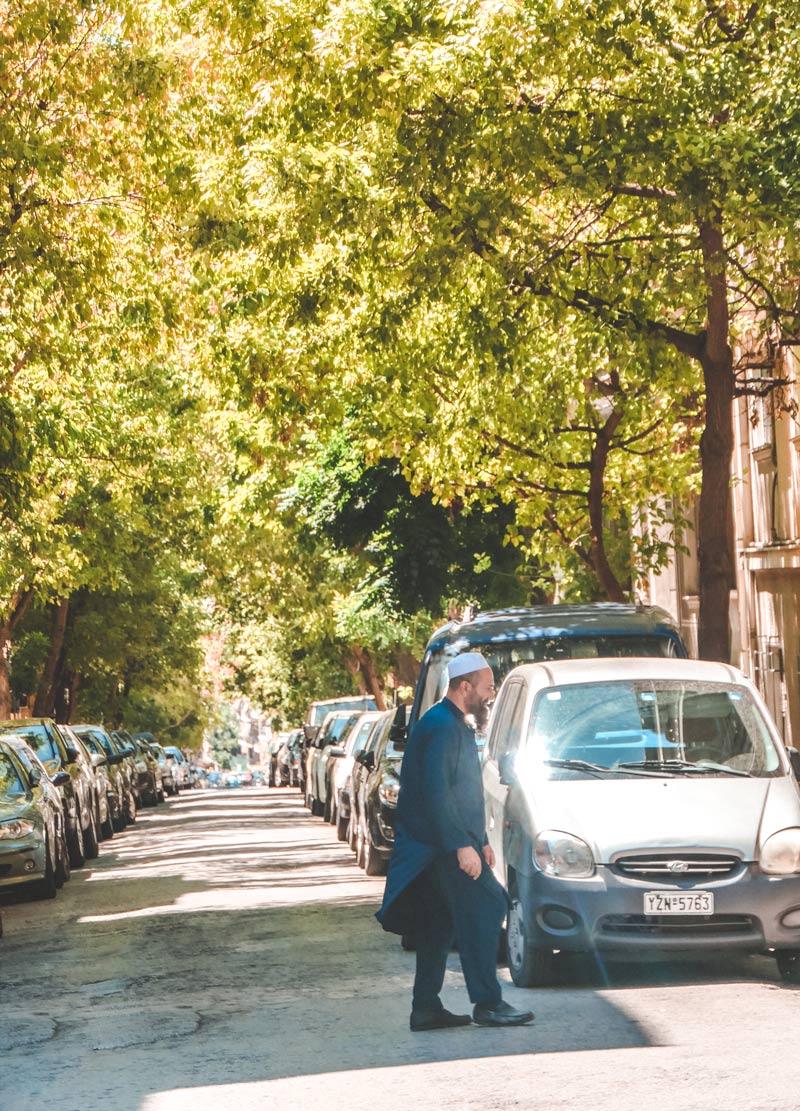 "The True Multiculturalism Of Kypseli"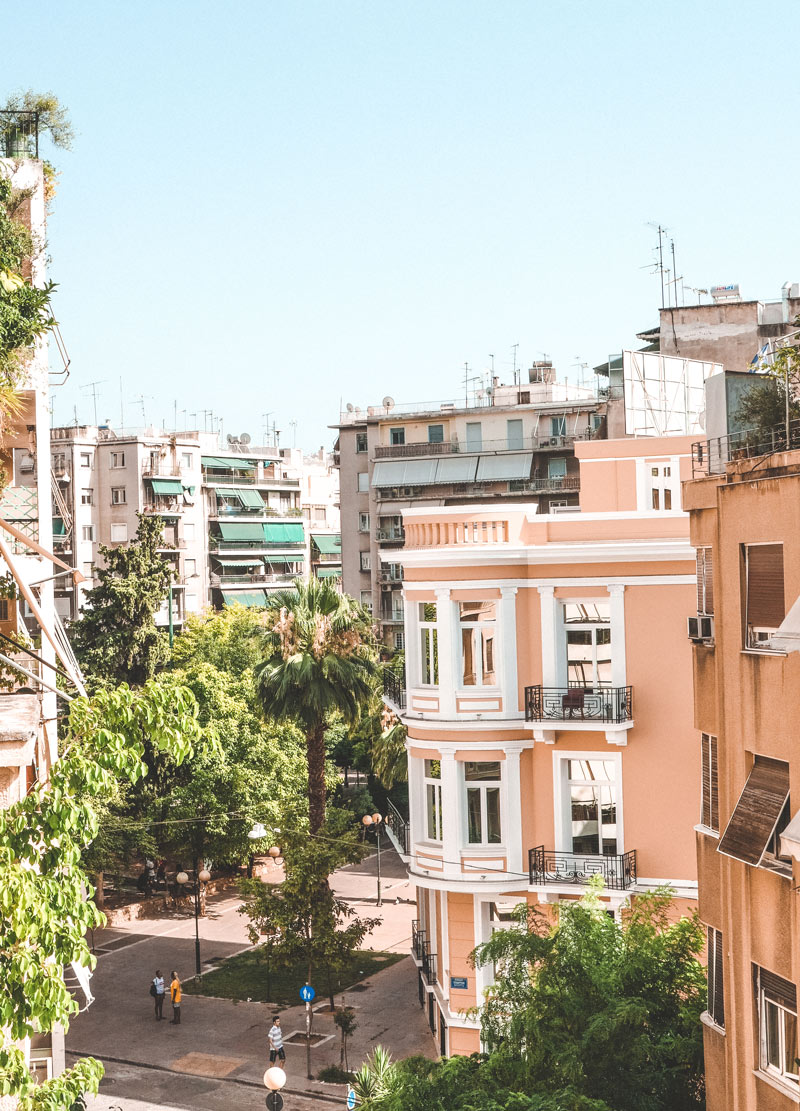 "Plateia Amerikis From Our Balcony"
On the contrary, if you are staying in "Plateia Agiou Georgiou" you will be in the best spot of all Athens: safe, with alternative vibes and full of nice Greek people. Even if it's pretty close to "Pedion tou Aeros Park" an area surrounded by drug addicts, you will be far away from the sad reality of this area. In fact, this huge park is used in an inappropriate way: we don't advise you to go and run there, because you will find a park full of drugs and homeless.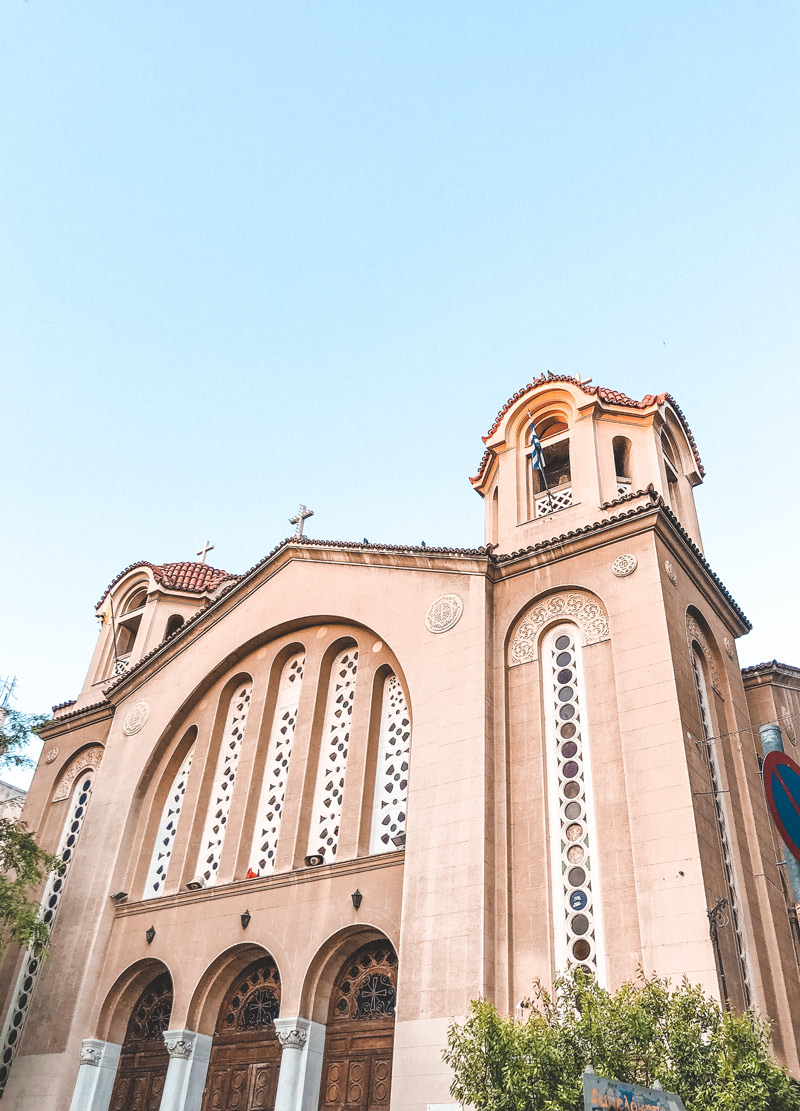 "Plateia Agiou Georgiou"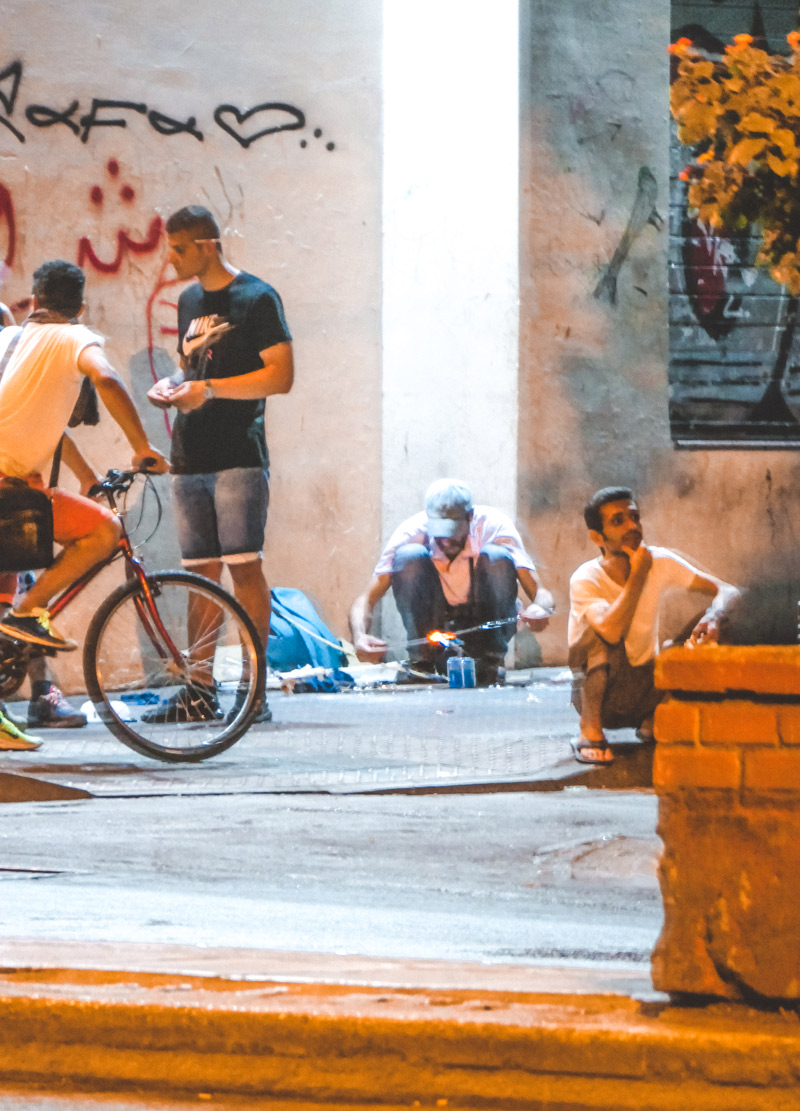 "Antoniadou Street, an hotspot for drug dealing"
Even if this neighbourhood is not in most central area of Athens, the apartments are not cheap: we were paying almost 800 euros for one month of rent. Our building and apartment were amazing, but the price was definitely too high especially if you compare them with the prices of apartments in the whole Attica. We don't know how hotel prices are, but we hope they'll be much cheaper than the apartment ones. If you're traveling to Athens on a budget, read our tips or book your next stay with Travala: you'll get $25 off!
Top Events to Make Your Trip Unforgettable
DOMINIK TULUM @MIA TULUM
When: September 9, 2023 7:00 PM
Where: Mia Restaurant & Beach Club, Tulum
🌴 Join Us for An Unforgettable Night at DOMINIK - TULUM at Mia Tulum! 🌴
Friends, clear your schedules and get ready for a magical experience at Mia Tulum! This stunning location will host DOMINIK - TULUM on Saturday, September 9th, from 7 pm to 1 am. This isn't just another event; it's a fusion of nature, culture, and sound featuring an incredible line-up with GIORGIO STEFANO, AUDICTIVE, and MAURO TORRETA. At DOMINIK, you'll find the perfect blend of Tulum's lush jungles and pulsating underground beats, creating an environment where genuine connections blossom.
🎟️ Secure your tickets now:
Early Bird: $575 MXN ($38 USD), includes a welcome drink 🍹 (Limited Availability)
Tier 1: $805 MXN ($52 USD), includes a welcome drink 🍹 (Limited Availability)
Final Tier: $1150 MXN ($75 USD), includes a welcome drink 🍹 (Limited Availability)
Dinner + Party: $1380 MXN ($90 USD) 🍽️🎉 (Limited Availability)
See you there for a night you won't forget! 🎶✨
Ready to join us? Get your ticket now! Early bird tickets are already selling out, secure them at 632 pesos (only 15 tickets available).
Hurry – spots are filling up fast! 🙀 We can't wait to see you there!
Top Parties and Club Events
17th September - ANCESTRAL SOUL @BONBONNIERE TULUM
22nd September - TONY ROMERA @BONBONNIERE TULUM
29nd September - TIM BARESKO @BONBONNIERE TULUM
4th November - HOT SINCE 82 @BONBONNIERE TULUM
13th March - LOCUS Tulum 2024