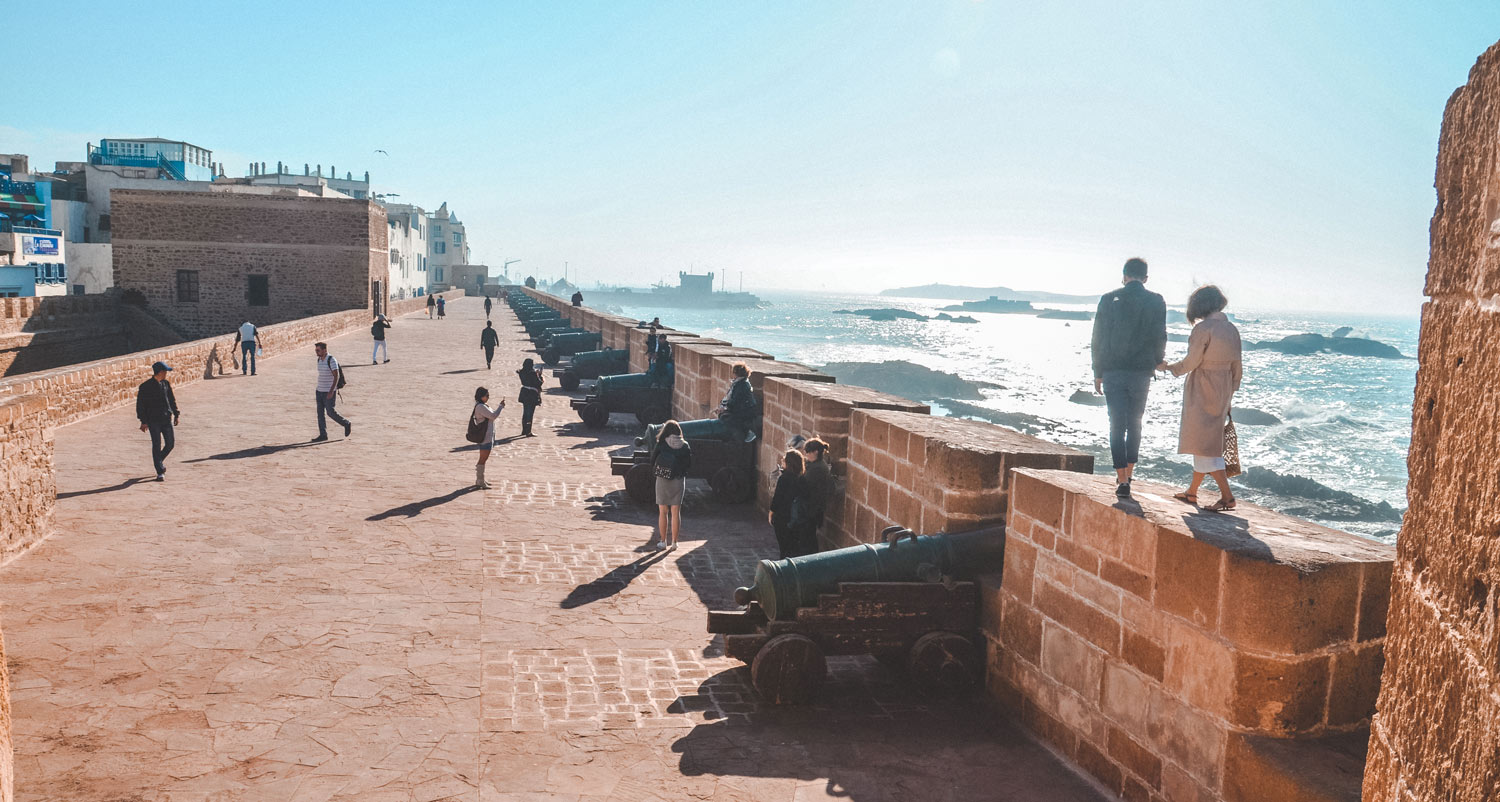 Being A Digital Nomad In Morocco: Is It Worth It?
We lived 3 months in Morocco one year ago, in Marrakech, from where we were working for our clients in Europe. Morocco is a quite controversial country and even when you think about modern coworking, great wifi and internet and a big community of digital nomads is not the first place you think about it, we've spent a  very good time. Moroccan food, great people, a nice internet connection, a slower way of living made our experience in Morocco great. Even though there's not a big community of digital nomads, you'll be able to rent a room for less than 20 euros a night and walk in the Medina, surf in the ocean of Taghazout or run on Essaouira's beach after work. Discover our weeks there, our typical day and our point of view about being digital nomads in Morocco. 
Our experience as digital nomads
Eddy and I are both from Europe, so Morocco is just perfect for us and our timezone. The cost of living in Morocco, Marrakech or Taghazout, is very low and you'll also be able to save money or work less during your travel. We've rented a beautiful room in Marrakech that cost us 17€ per night, that also included a cleaning lady everyday: just dreamy! In the house there was a really good place to work from, so we didn't really struggle to find a coworking space. We looked at them a few times, but no one seemed really good to us. So, if you prefer a fancier place than old offices, we recommend you to go and work in new hotels or bars in Medina. The Internet in our room was just perfect, but even in the city you'll be able to find many free wifi which work pretty well. Same for Essaouira, most probably in nearby village you'll not find a fast internet connection, but you'll always be able to travel there on the weekends. So, overall, our experience as digital nomads in Morocco was great and we would recommend it to everyone who's traveling on a budget and want to discover a completely different country.
The best places to work from in the city
We really recommend you to rent a great room close to fancy and nice hotels or bars: there you'll be able to work from home or go out without taking a cab to reach a good place to work. To make the best out of your stay in Marrakech, Essaouira or Taghazout make sure you ask how's the internet and the wifi before you rent your room, so you'll not have bad surprises. If you want to discover our favorite places to work in Marrakech, check out our article.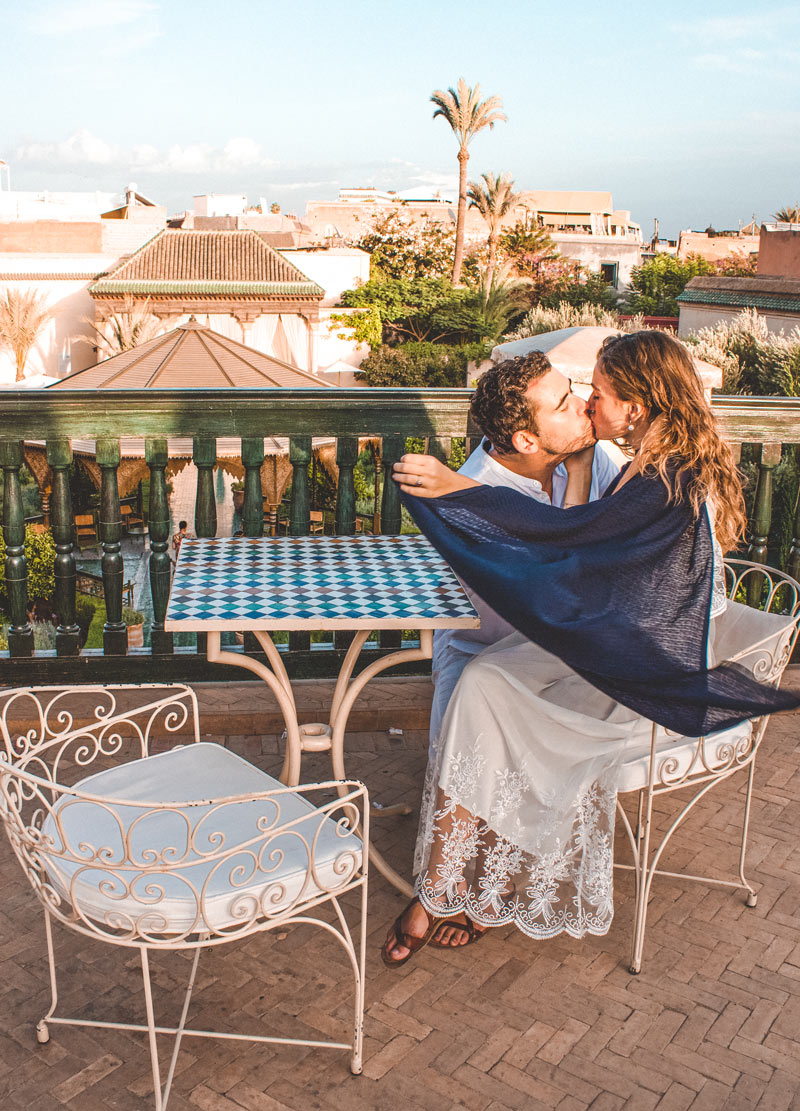 "Working From Le Jardin Secret"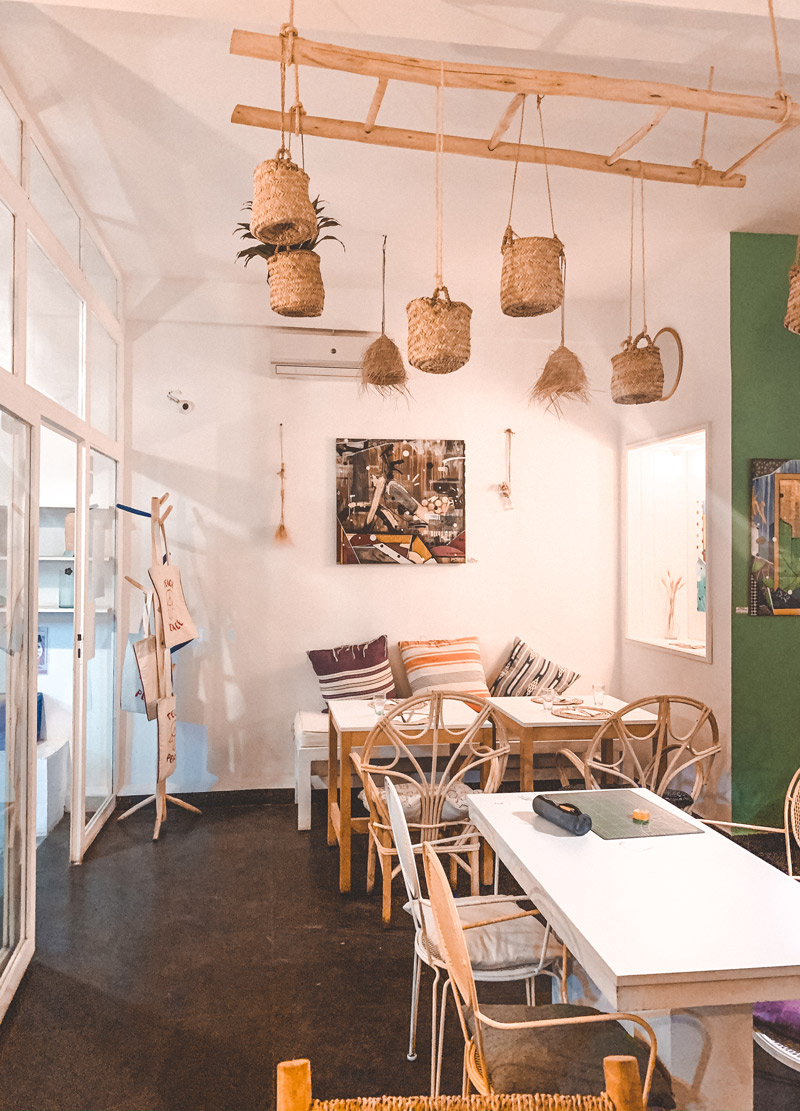 "So Many Nice Restaurants From Where You Can Work"
The best cities to work from
Taghazout: the chilled ocean city
We mostly worked from Marrakech and we loved our stay there. Even though we didn't have a really good coworking space like Sundesk in Taghazout, we managed to make the best out our time in Marrakech. We were mostly going out in raids, new hotels, cafes, restaurants: every place was good to find a view on the city and work hard. In Marrakech it's always sunny and hot, so even in December you'll be able to work outside: doesn't this sound just so good? 
Marrakech: the chaotic Medina
We've never been to the paradise of surf, Taghazout, but we've spoken with some digital nomads who went there and their time there was just so good we wanted to tell you about it. In Taghazout there's Sundesk, a great coworking space where you'll be able to work with a good wifi, almost for free and with an amazing view on the ocean. If you're looking for a nice and calm village, with a great community of digital nomads and good coworking, Taghazout is made for you. 
Essaouira: the bohemian one
We spent a few weekends in Essaouira and we loved it. So close from Marrakech, just a few hours by bus (with a free wifi), is a really good option if you want to work and stay away from the chaos of Medina. Working in front of the Ocean, walking along the beach, running and playing with dogs, surfing with expats: Essaouira is the most bohemian city of Morocco. Moreover, you'll be able to visit many village on the ocean. If you're looking for really good places to work there, check out our selection here. 
Upgrade Your Stay: Our Favorite Upcoming Experiences in Morocco
How many weeks should you stay in Morocco?
As Europeans we can stay in Morocco for a maximum period of three months and since we love slow traveling, we stayed there all the 90 days we had available. If you prefer a shorter stay, that's fine as well: from Morocco, especially from Marrakech, you'll be able to reach other countries in Africa and North Africa. If you're a solo female traveler and you want to know which is the best neighborhood to live in, check out our guide here. In any case, we recommend you to stay there at least one month to be able to conjugate work and discovery.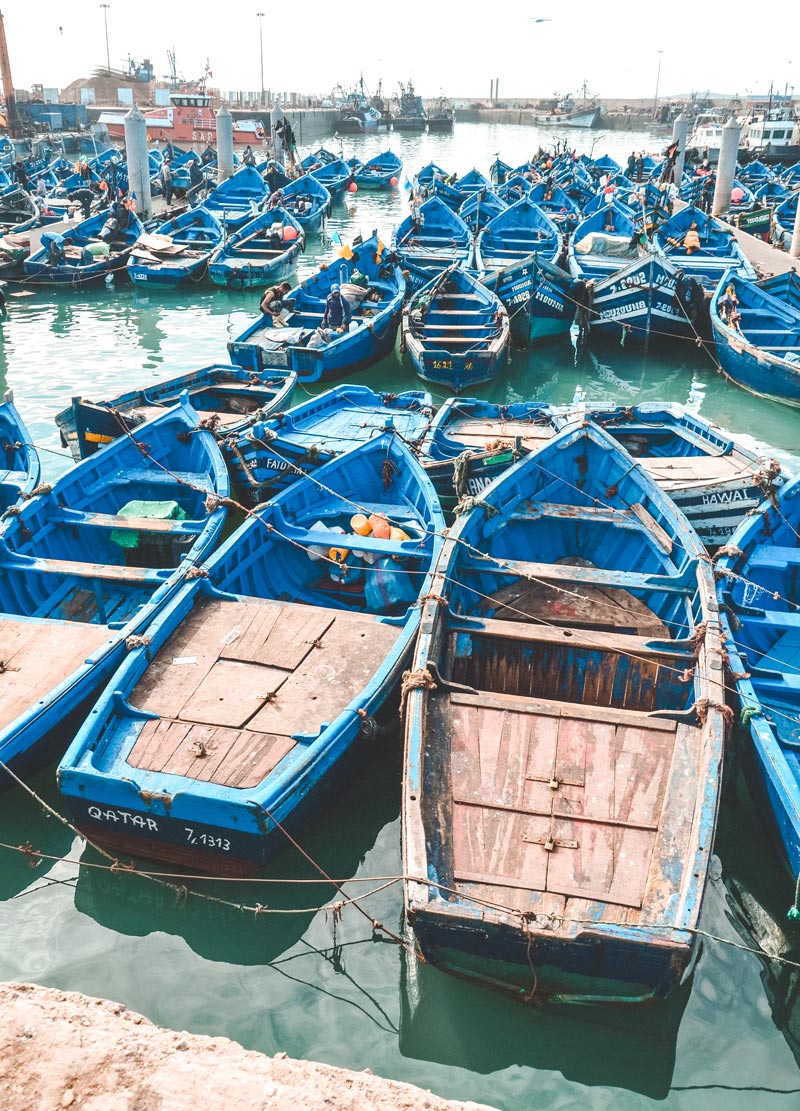 "Essaouira"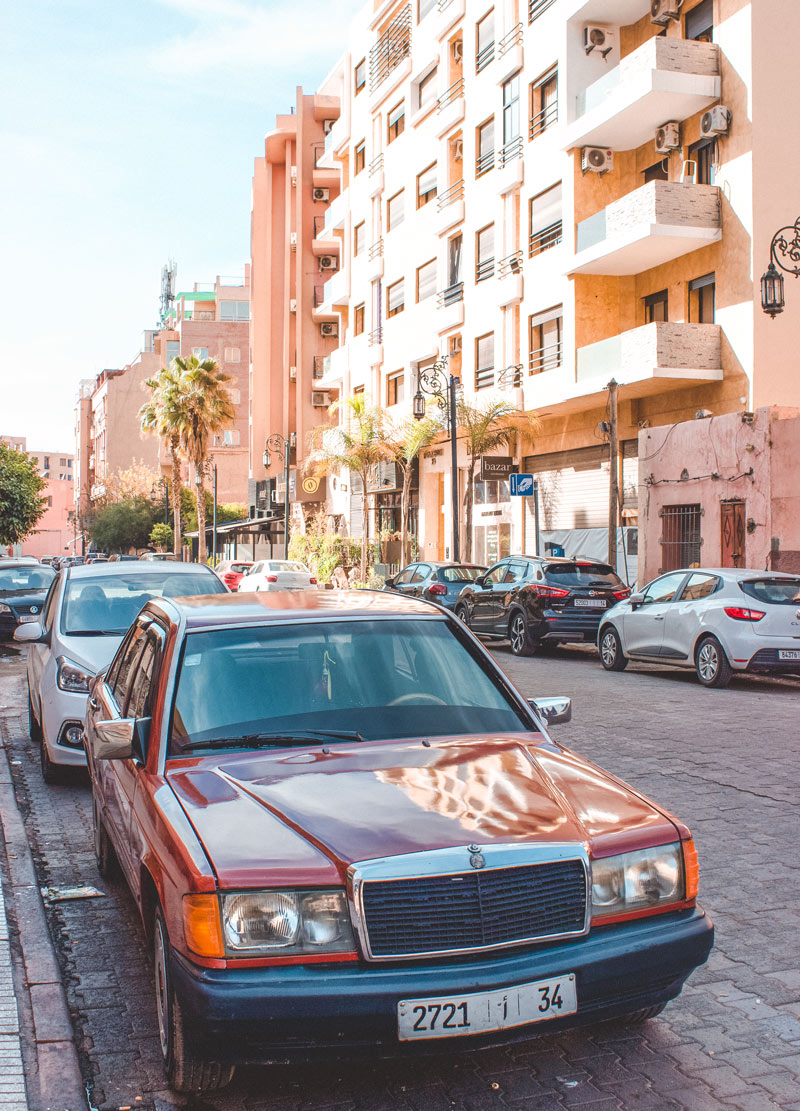 "Marrakech"
We hope our experience as digital nomads in Morocco helped you in your choice and inspired you to organize your travel. If you have any questions or you want to share your time as a digital nomad in Marrakech or Taghazout, feel free to leave us a comment below. 
Top Events to Make Your Trip Unforgettable
DOMINIK TULUM @MIA TULUM
When: September 9, 2023 7:00 PM
Where: Mia Restaurant & Beach Club, Tulum
🌴 Join Us for An Unforgettable Night at DOMINIK - TULUM at Mia Tulum! 🌴
Friends, clear your schedules and get ready for a magical experience at Mia Tulum! This stunning location will host DOMINIK - TULUM on Saturday, September 9th, from 7 pm to 1 am. This isn't just another event; it's a fusion of nature, culture, and sound featuring an incredible line-up with GIORGIO STEFANO, AUDICTIVE, and MAURO TORRETA. At DOMINIK, you'll find the perfect blend of Tulum's lush jungles and pulsating underground beats, creating an environment where genuine connections blossom.
🎟️ Secure your tickets now:
Early Bird: $575 MXN ($38 USD), includes a welcome drink 🍹 (Limited Availability)
Tier 1: $805 MXN ($52 USD), includes a welcome drink 🍹 (Limited Availability)
Final Tier: $1150 MXN ($75 USD), includes a welcome drink 🍹 (Limited Availability)
Dinner + Party: $1380 MXN ($90 USD) 🍽️🎉 (Limited Availability)
See you there for a night you won't forget! 🎶✨
Ready to join us? Get your ticket now! Early bird tickets are already selling out, secure them at 632 pesos (only 15 tickets available).
Hurry – spots are filling up fast! 🙀 We can't wait to see you there!
Top Parties and Club Events
17th September - ANCESTRAL SOUL @BONBONNIERE TULUM
22nd September - TONY ROMERA @BONBONNIERE TULUM
29nd September - TIM BARESKO @BONBONNIERE TULUM
4th November - HOT SINCE 82 @BONBONNIERE TULUM
13th March - LOCUS Tulum 2024