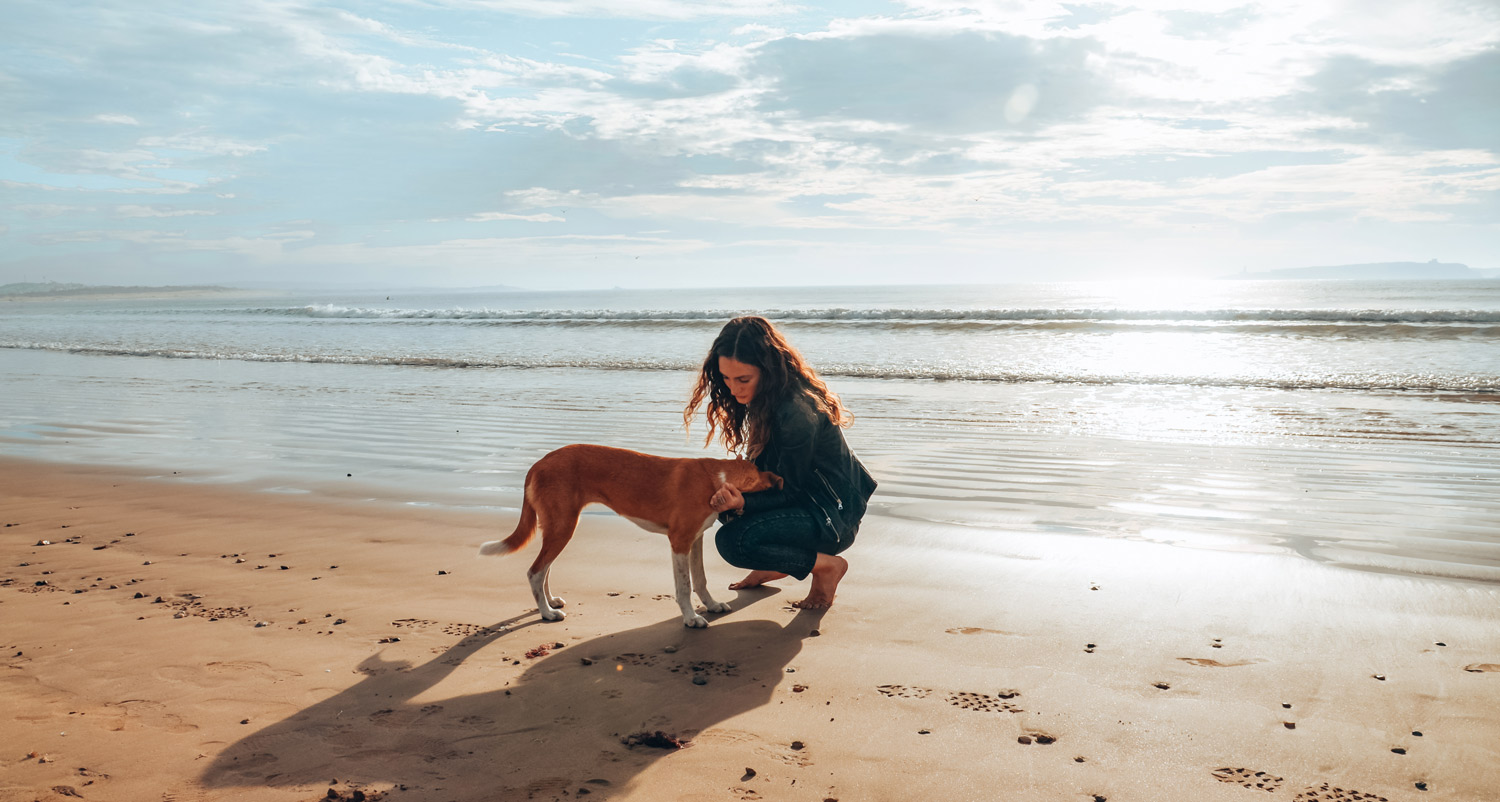 Is Morocco safe for female tourists?
We've been traveling in Morocco for 3 months and, even though I was not traveling alone, I had some experiences about being a female tourist in Morocco and Marrakech. Many of you are maybe wondering if Marrakech, Casablanca or other Moroccan cities are female tourists friendly and my answer is yes and no. Even if Morocco is the most open and modern Country in North Africa, it is still very conservative and often women travellers are seen in a different way than in Western countries. Even though Morocco is a poor country, it's pretty safe, but this factor can play an important role when we talk about solo female travelers. Let's discover in this article my personal experience as a woman in Marrakech, what's better avoid following Moroccan culture and a short guide on how to stay safe during your visit in Morocco. 
My experience as a female traveller in Morocco
Eddy and I are inseparable, we usually like to discover the city together, spend some time wandering around hands in hands and all those cheesy things. At the same time, I love to walk around alone and here the problem arrives. Most probably it's just my experience, maybe I was unlucky, but every time Eddy left me alone I felt really unsafe. During our three months in Marrakech I was alone in the city just two or three times for 10 or 15 minutes and that was enough to have the first insistent looks from men, some whistles and winks and I have to say that this is literally a thing I hate with all of myself. Maybe you can think "Ok, but how were you dressed? Did you look at them?" and the worst thing is that I was wearing simple jeans with a shirt, without any makeup on. I traveled two years alone before meeting Eddy and I never had a similar experience. I think it's too easy to blame religion because I've lived in Bosnia & Herzegovina, a country with an Islamic majority, for almost a year and nothing ever happened to me. So, I think this phenomenon in Morocco is due to two things: culture and poverty. 
Our experience as a couple in Marrakech
If you're traveling with your husband or boyfriend, then you'll feel safe and you'll not have to think about what you can wear or not, how you should behave and especially what you should avoid. But as a couple you'll also have to adapt to Moroccan culture. For example kissing in front of others can be a real problem because people aren't used at all to this. So, during your travel is best for you to avoid kissing or hugging too much in public places, do equivocal things like touching the ass of your partner (even if you're joking), always be respectful even when you're seated in a restaurant or in your hotel reception. That's been said, if you travel with a man, you shouldn't have safety problems, but know that it's better to always pay attention in order to avoid bad things from happening.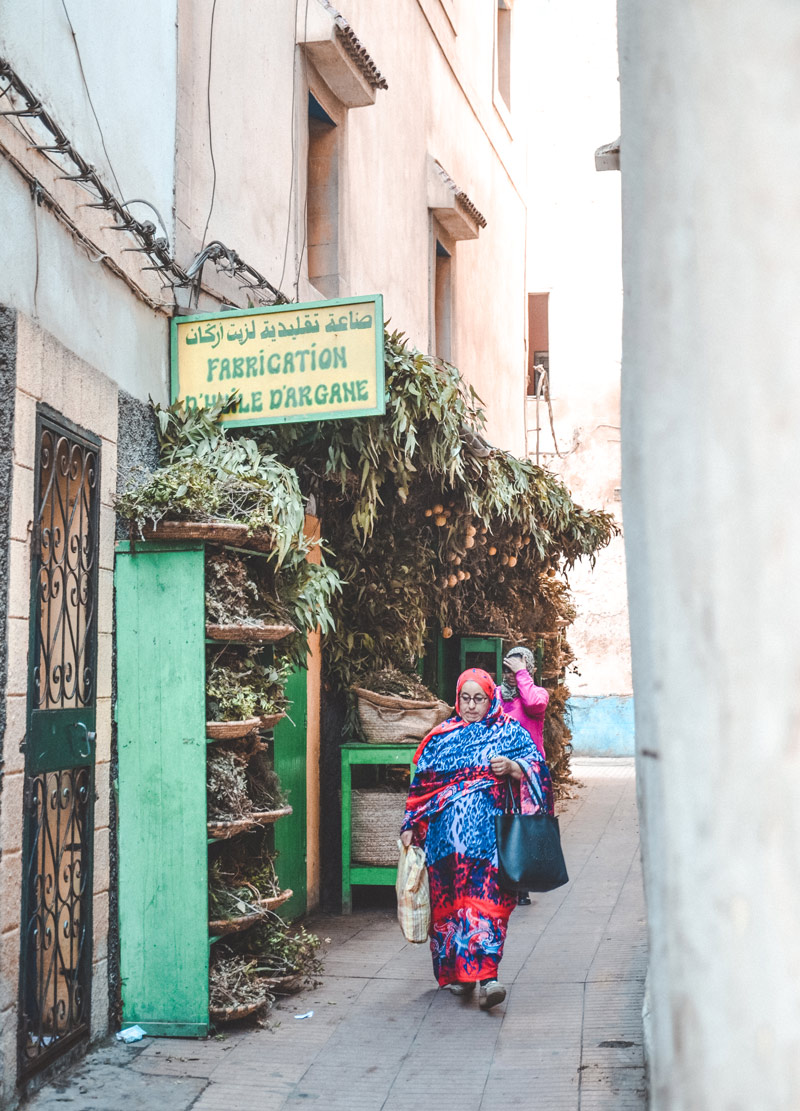 "Moroccan Women In Essaouira"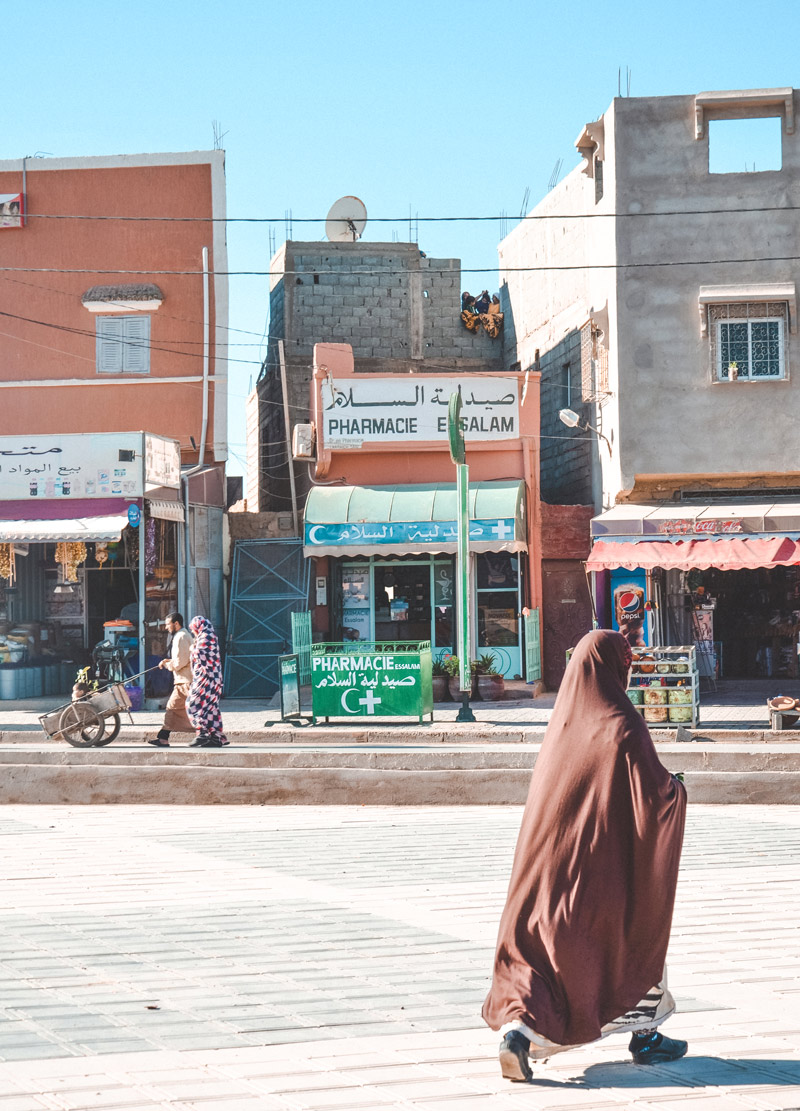 "Traveling To Essaouira"
What to avoid as a solo female tourist in Morocco
Dress in a provocative way
Yeah, the easiest thing to do in Morocco is to avoid miniskirts, high heels, shorts and all those clothes that can show too much of your body. Too much makeup can generate the same effect, so just bring your essentials. If you want to be feminine without shocking local men, wear a nice long dress, large linen shirts, charming long skirts, instead of your high heels, choose a traditional slipper: make work your imagination and ingenuity!
For sure a thing you shouldn't do is talk too much or be too open with men. Remember that we have two different cultures and that some behaviors can be misunderstood. We come from two different world, so that's normal. If you really need to talk with one, always be sure there are other people nearby and that you're not flirty at all. A good thing you can do to socialize is choosing a good tour (many hotels are proposing them) and enjoy your trip in all safety. 
Walk around at night or in empty places
Another not so good thing while traveling in Marrakech or Casablanca can be wondering alone at night in the city. At that time of the day the best thing to do is just being in restaurants or hotels, or together with a guide or a tour with other tourists. Local are not going out as well and the most of the people you'll find out at that time will be especially crazy and drunk. If you need to go out at night in the city, make sure you don't wear provocative clothes, go out with other tourists or ask advice at a local in your hotel and listen which is the best places where you can be safe at night. 
Show yourself too open or talkative
Another thing to avoid is showing yourself too open or talkative, especially with people who seems way too kind with you. This is definitely one of the tips I always do. Of course, it's good to socialize when you're traveling to know people and make new experience, but if you're a solo female traveler is always good to pay attention to whom you speak to. Even (and especially) if those people are extremely friendly to you and invites you somewhere nice, always make sure that they are reliable and follow your sixth Sense. When I travelled alone before meeting Eddy, I always preferred making some female friends before accepting invitations: in this way my local friends could have come with me or check if the person was reliable or not.
Visit remote places alone
Well, visiting non-touristy places far away from the center can undermine your safety. We love discover new places and making new experience with local, but if you're a female traveller and you're alone, don't take the risk to venture into remote places unless you're doing it with organized tours. If you're into new experiences and you want to avoid mass tourists, then ask your hotel or make enough researches before you take such a journey. If you're gonna do that, we recommend you to take a good insurance and always let know someone you trust about your exact displacements, that's always good for your safety. 
How to stay safe during your trip to Morocco
If you follow our tips above and if you don't undertake anything too risky, your travel to any Moroccan city as Marrakech or Casablanca should be safe. Morocco is a country where local people have another vision of the world and especially another culture, so it's always good to take the right precautions if you are a solo female traveler. Hotels and transportation are also very important things to choose: check out the safe way to get around Morocco. That's been said, we think that organize a bit your travel before leaving can be good as well. Make a selection of nice tours and guide, safe thing to see and do, read other travellers tips and always remember to pack something you can wear without attracting attention. If you do this, then you can be sure that your travel will be safe and without problems. 
Upgrade Your Stay: Our Favorite Upcoming Experiences in Morocco
Is Morocco less safe than Mexico?
Since we are talking about safety, we want to compare Mexico and Morocco. Both countries can be dangerous for different reasons. If you want to check out which are the things that mine the safety of Tulum, here's our guide on Tulum safety.
But coming to a comparison, in Morocco factors that can put your safety in danger are basically the ones linked to culture. Morocco is a country with a very different culture from the one in Europe or the US, so things that can appear normal back home are not the same in Morocco, where religion is also a predominant factor. In Mexico the issue is not a lot about culture or religion, but more about criminal association, corrupted police and drugs.
In any way, in both countries if you respect the rules, you will not have any problems – don't let the fear of danger block you from discovering other cultures and beautiful countries!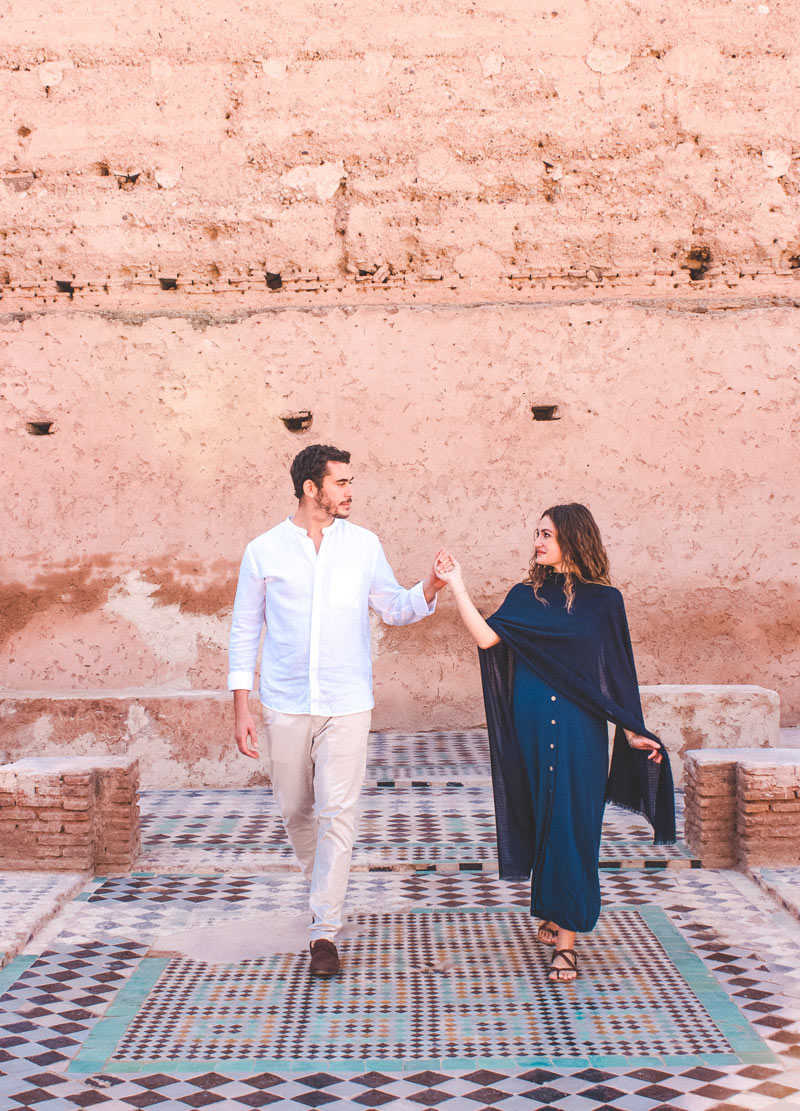 "So Grateful I Had Eddy By My Side"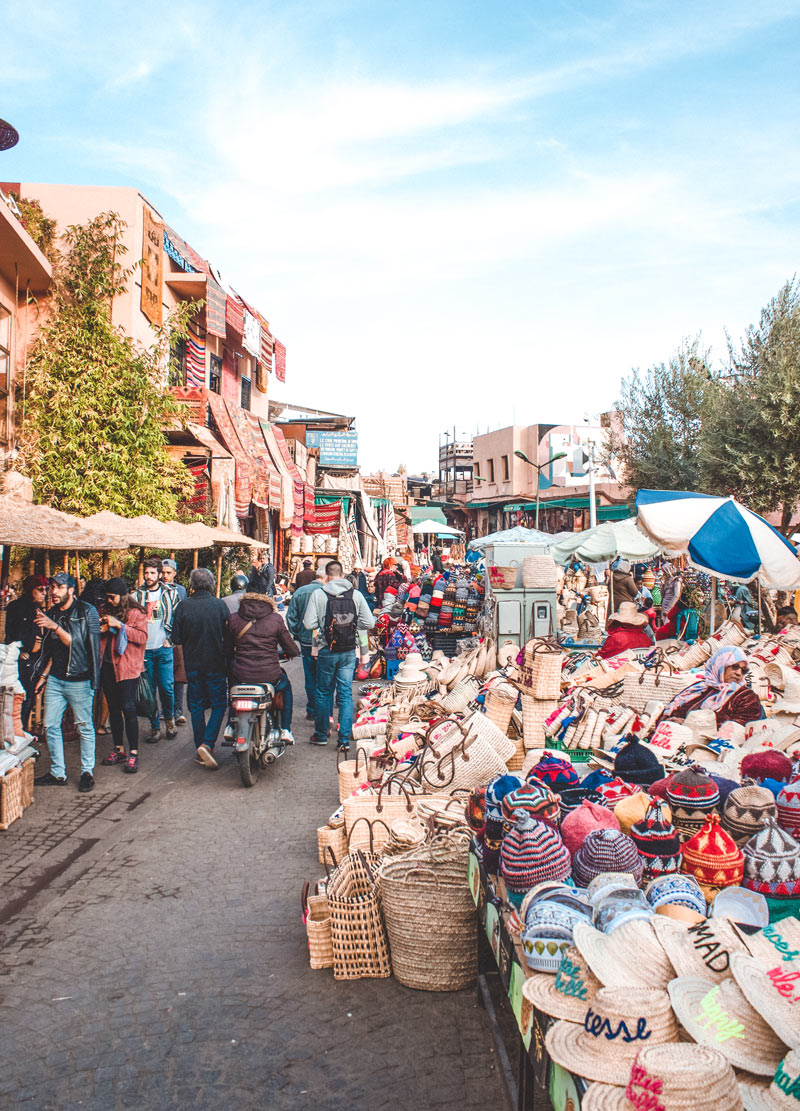 "There Are Many Safe Places In Medina, Marrakech"
We hope we helped all solo female travellers out there! We would be happy you share your experience in Morocco as a women here below and feel free to share your tips in case we forget something that can help other women to travel in all safety!
👉 FRIDAY, Dec 1
OPENING PARTY X TEN IBIZA 🎉🍹
🎧
ORIOL CALVO, BASTIAN BUX, VITE
📩
Contact Virginia
here
to book a table
💵
First Release Tickets: Mex$ 550 (incl. fees)
Don't miss out on the chance to join us in "A Journey into House Music" tonight at Vagalume. Contact Virginia here to secure your spot for an unforgettable evening! 🌟🍹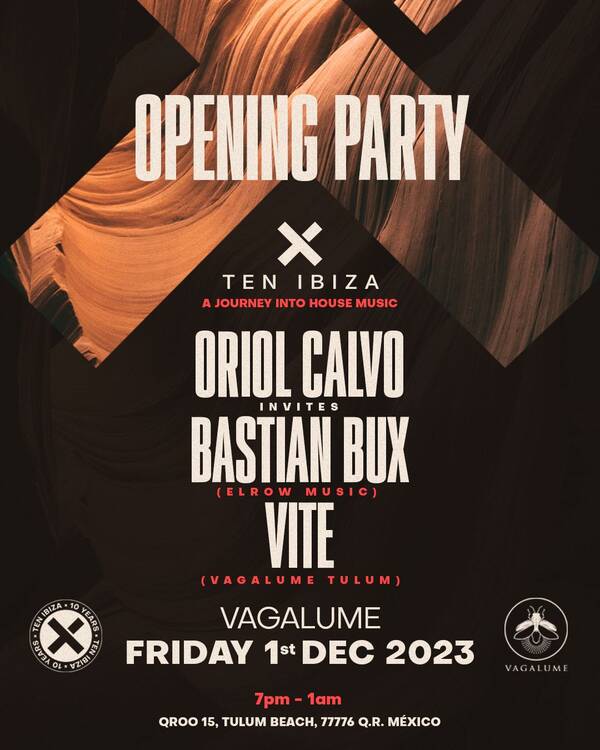 Top Parties and Club Events
23rd November - VAGALUME SESSIONS KEENE @VAGALUME
26th November - VAGALUME SUNDAZE MITA GAMI @VAGALUME
30th November - VAGALUME SESSIONS VALDOVINOS @VAGALUME
3rd December - VAGALUME SUNDAZE VALENTIN HUEDO @VAGALUME
7th December - VAGALUME SESSIONS MUSTAFA ISMAEEL @VAGALUME
30th December - PIKNIK POLO CORP & LEO LEONSKI @VAGALUME
31st December - NEW YEAR´S EVE @BAGATELLE TULUM
31st December - NYE PARTY 2024 @VAGALUME
13th March - LOCUS Tulum 2024