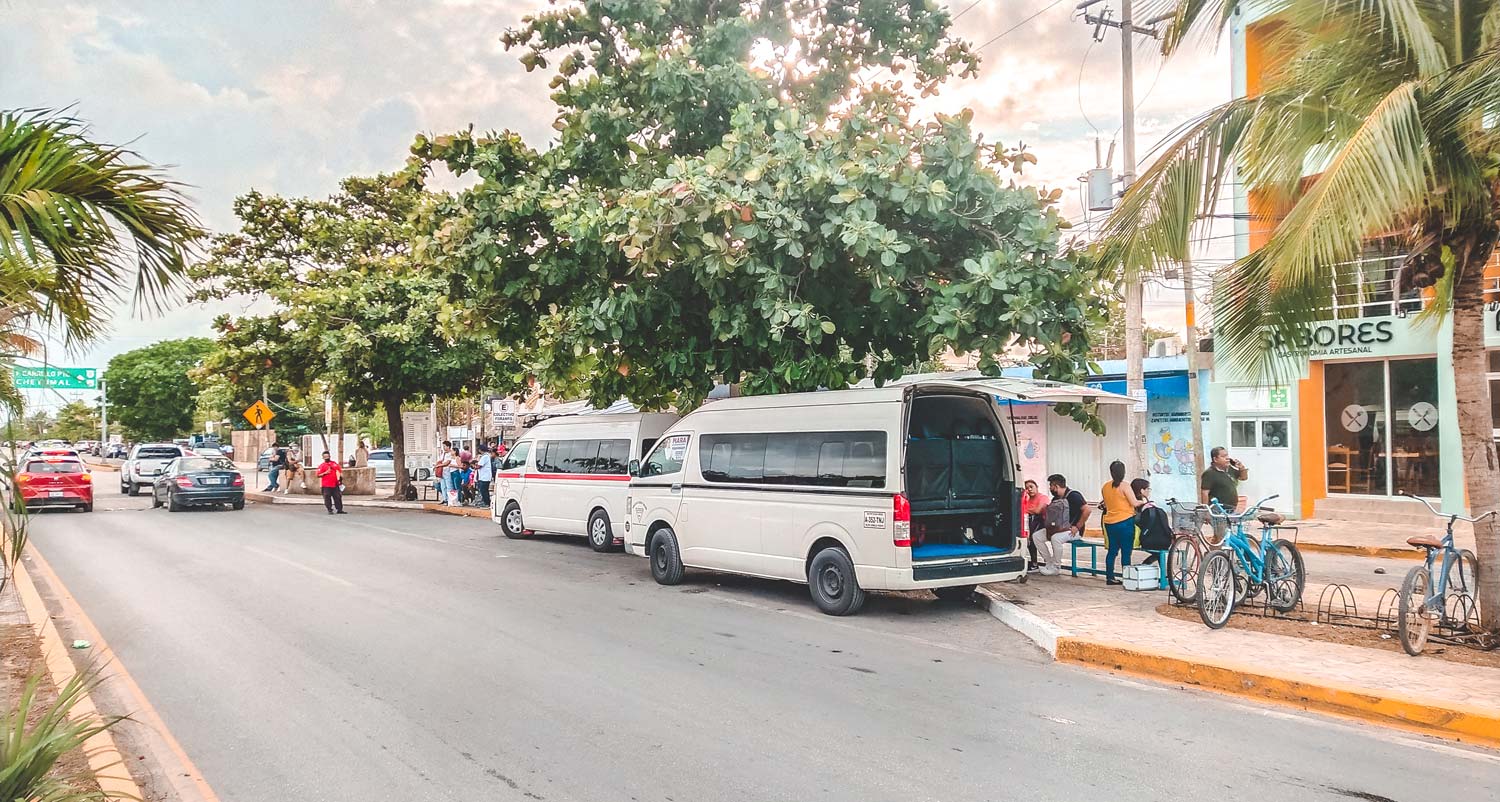 Best Downtown Tulum Car Rental
We love downtown Tulum! This part of the city is one of the most unique in all Mexico and you will soon fall in love with it too once your trip in Mexico will start. But after a while, we are pretty sure you will be curious to see what's around Tulum. Tulum is the best city to organize day trips of a few hours driving. In fact, incredible cenotes, beaches, natural reserves, mayan ruins are just a few hours of drive. To do this – you need a car.
There are many car rental companies in Tulum and you will see them easily by walking on the streets. But which one has the best reviews? Which car rental offers the best insurance and service? Which company will ask you for a credit card to complete the reservation? Which rental has the best cars, from an economy Chevrolet to a compact or a SUV? Which are the additional costs you might have to pay?
These were just a few of the questions we were asking ourselves – and now that we have the answers – we decided to make this complete guide on what you should know before renting a car in downtown Tulum. After it, we will reveal to you the best car rental company in Tulum city – ready for it? Vamos!
A Tulum rental car Q&A for your next trip to Mexico
Here's our Q&A with the best tips to rent a car in Tulum, Mexico. Of course these tips will be good also for other parts of Mexico, so you will be able to keep them in mind for another travel as well! They will make you save time and – we hope – money. Find out how to be a pro when you will hire a vehicle in Tulum!
How much will it cost me to pick up the car at Cancun airport?
If you land in Cancun International Airport and you want to drive to Tulum, pick up a car in a different location than the one you will deliver the car to can cost you some extra money. Normally the average price a rental car company can ask you is around 100 usd. It can be lower sometimes depending on the company you are renting a vehicle with and on the period. If you are in Tulum during the high season, expect it to be higher. In any case, we don't recommend renting a car in Cancun International Airport because in those locations prices are normally higher than the average. Moreover, Tulum will have its own airport in 2023: cool right?
How much is the average price per day?
The average price rentals apply can change during the years and the periods, but a standard price for a compact car or an economy – for example a small Chevrolet – will be around 70 usd with a normal famous rental company in Tulum. The price can vary for a luxury car, which normally starts from 150 usd. Seeing these prices now you will understand why we fell in love with the company we found out in downtown Tulum! But let's keep on reading.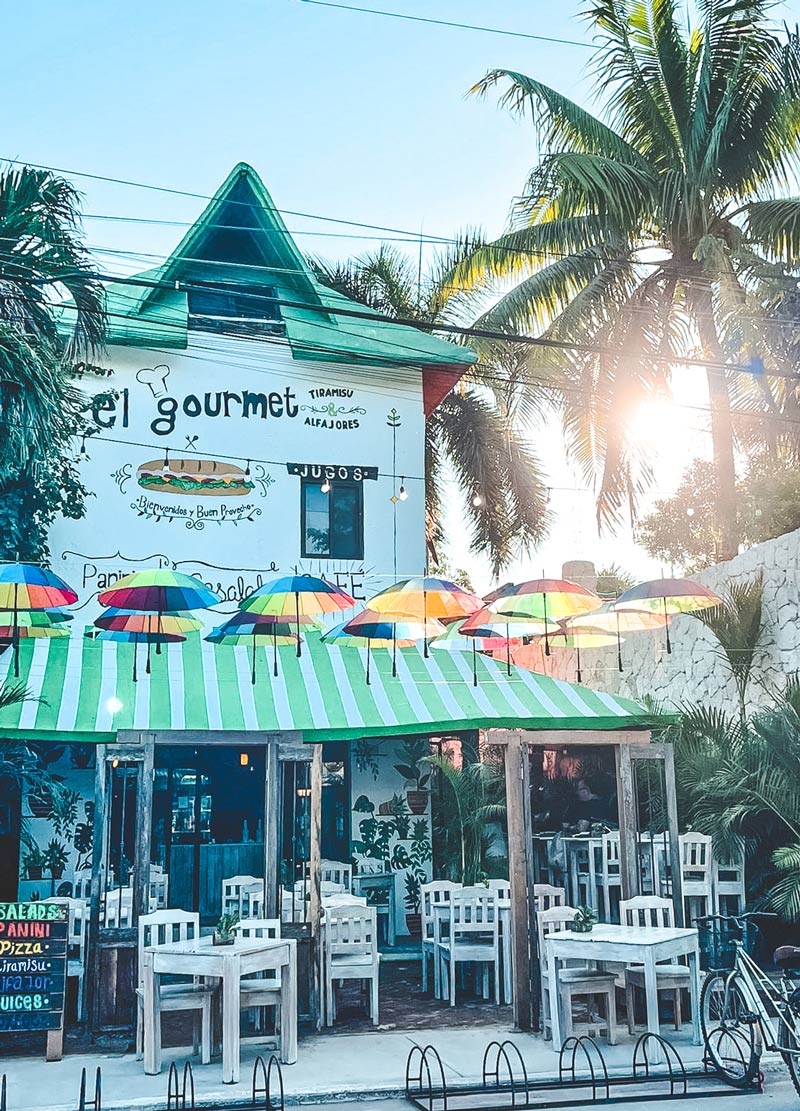 "Tulum Lovely City Center"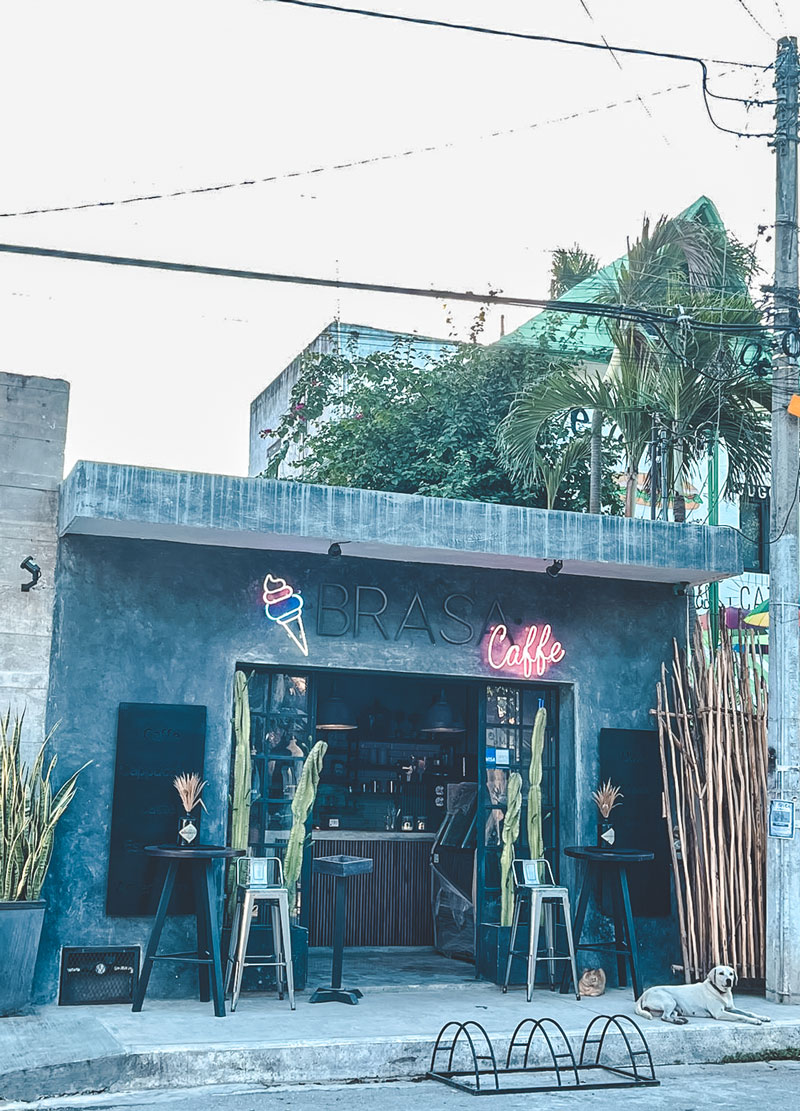 "Cool Restaurants In The Center"
Is the insurance included in the price of the rental?
Normally the basic insurance is included in the price per day you will pay. But, pay attention when reading the rental contract – hidden prices can be everywhere. When driving in Mexico, it's always good to have full coverage insurance that will permit you to live your trip without stress. Many companies include it in the price, others will charge you for extra money. So even if the initial rental price can be appealing, read well all the clauses!
Which car is the best to drive around Tulum?
Tulum is a flat city, so a compact or an economy car will be more than enough to go around in Tulum downtown or on the beach. If you want to visit off road cenotes or venture in Sian Ka'an, then a SUV or an ATV can be the right choice. You will pay them more, but they will be the deals if you are planning on visiting these kinds of places. Otherwise, a compact, economy or station wagon depending on how many you are, will be perfect.
Can I rent a car and pay in USD?
Of course! Normally car rental companies in Tulum don't complain about accepting cash – you will also be able to have a bit of discount if you pay cash and negotiate – whether we are talking about usd or Mexican pesos. You will also be able to pay with a credit card, but in that case if the car rental is not that big, it might have some problems with the POS. It's always a good practice to have some cash with you during your trip in Mexico.  
How much additional coverage will it cost me?
The additional coverage – so normally something extra then Third Party Liability on the vehicle and Collision Damage Waiver-Theft Protection – cost depends on what you add on the included insurance.
Extras to have a full coverage insurance can be Personal Accident Insurance at 5 usd/day day and Deductible Protection at 12 usd/day. Other additional service you can add when you rent the car are: GPS Navigation Device at 15 usd/day or an infant/toddler seat at 8 usd/day. These are just a few examples of additional service you can include and the prices are an average.
Which age has to have the driver?
There are not many restrictions in Mexico when renting a car, so preferably the minimum age is 25 years old, but it will not non permit you to rent a car. Most probably they can ask you for a bigger deposit on your credit card, but that will depend on the policy of the company and on how many years you have your driving license. So you shouldn't really worry about that!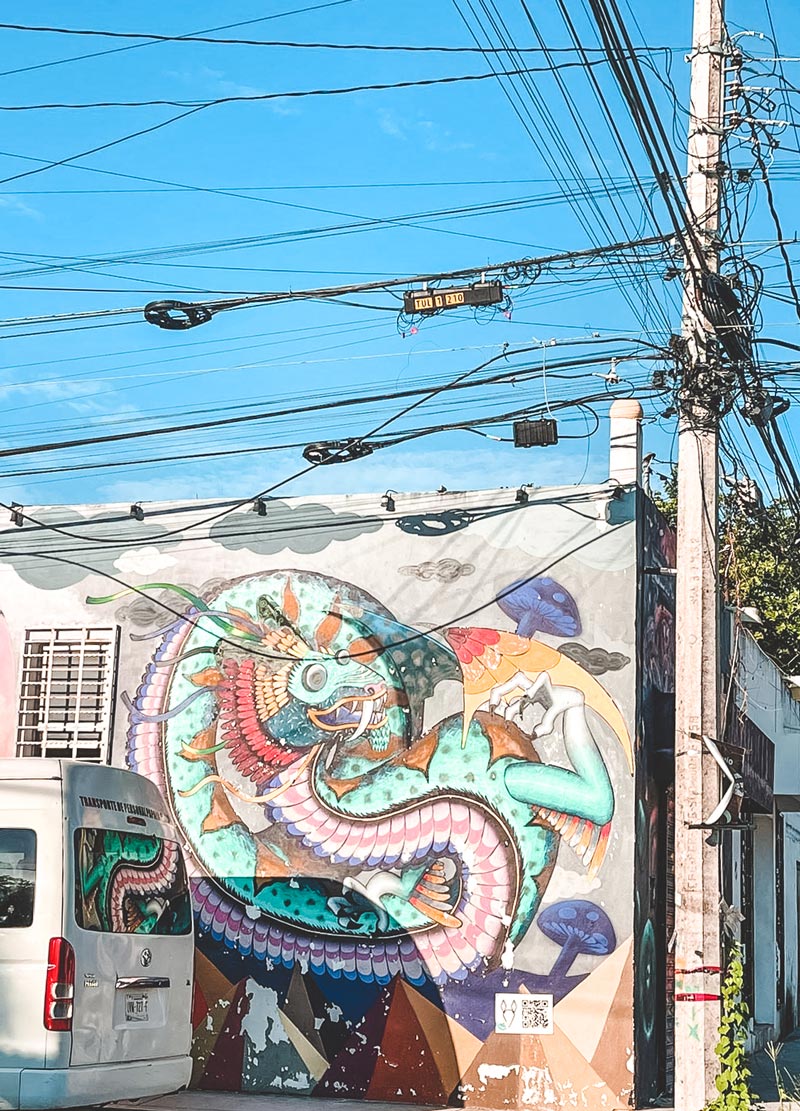 "Tulum Graffiti"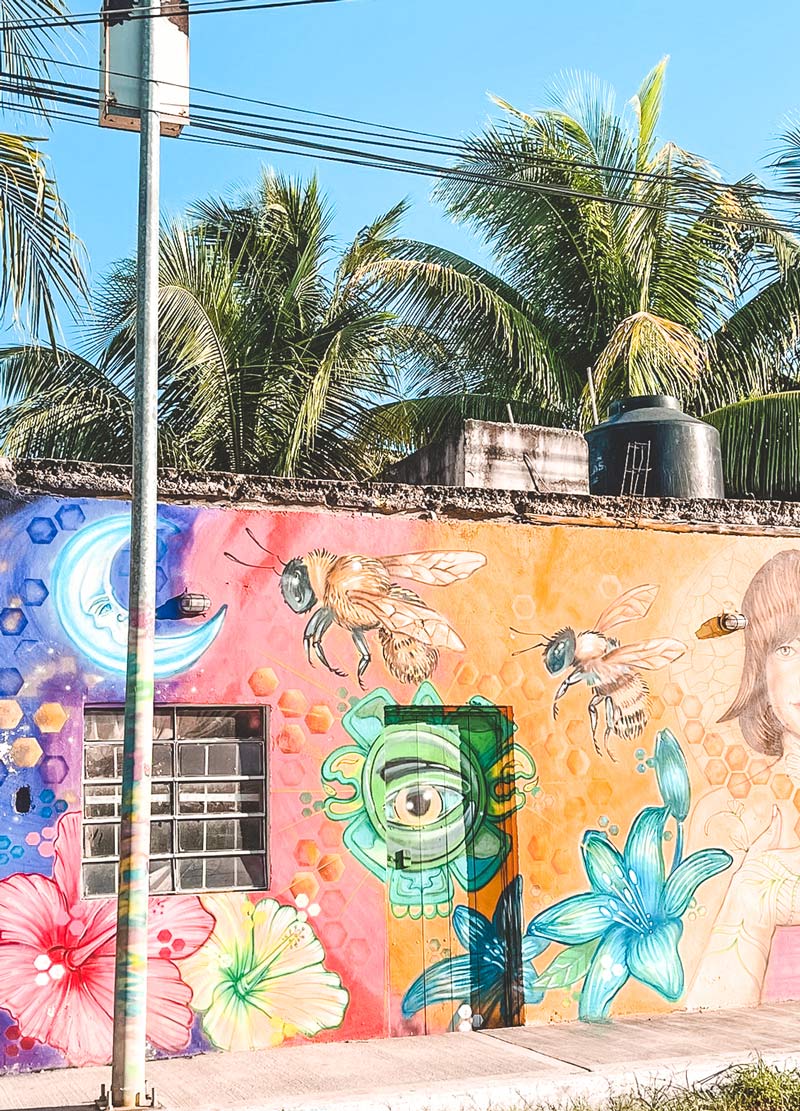 "Tulum Streets Are So Colorful"
The Best Downtown Tulum Car Rental
We arrived at the moment of the reveal of the best downtown Tulum car rental, the one that satisfied all our needs and that we can recommend to you at 100%. Ready to discover it?
We needed a car for an excursion from Tulum. Not for a very long time, just 3 days. We weren't satisfied with the car rentals we tried in the past, so we started asking friends if somebody knew a good car rental company. That's how we got the number of Renata, a super kind human being that helped us straight away.
We saw the brand new cars she rents, the incredible price and service included in it and we couldn't not rent it! Our experience was great – as you can also see from other reviews on Google Maps. We can only recommend you her if you want to have the best customer service, a lot of kindness, transparency and many tips on cool destinations around Tulum. 
We rented a Nissan Versa which is halfway between economy and a station wagon at only 30 usd per day! The normal price is 40 usd, but if you rent it for more than 3 days you will get the special price of 30 usd/day. The car was in perfect condition and we were able to drive pretty much everywhere. Couldn't wish for something better! 
Take Advantage Of Free Concierge Service
As excellent to explore Tulum and its surroundings alone, you may need help figuring out where to start. To make the most of your money and time, contact Virginia and Kelly - two incredible Mexican girls living in Tulum for more than 15 years. They're familiar with the ins & outs of the Tulum town and hotel zone like the back of their hand! 
Since we arrived in Tulum 2 years ago, many adventures wouldn't have been possible without their help - they know literally everybody in Tulum and can perfectly organize every moment of your stay. Get the best tables, skip queues and get on the guest list of the coolest places in Tulum - this's only the beginning! 
They are ready to offer you guys FREE concierge service in Tulum for the time of your stay: take advantage of it, contact them on Whatsapp and live the best experience!
Get FREE Concierge Service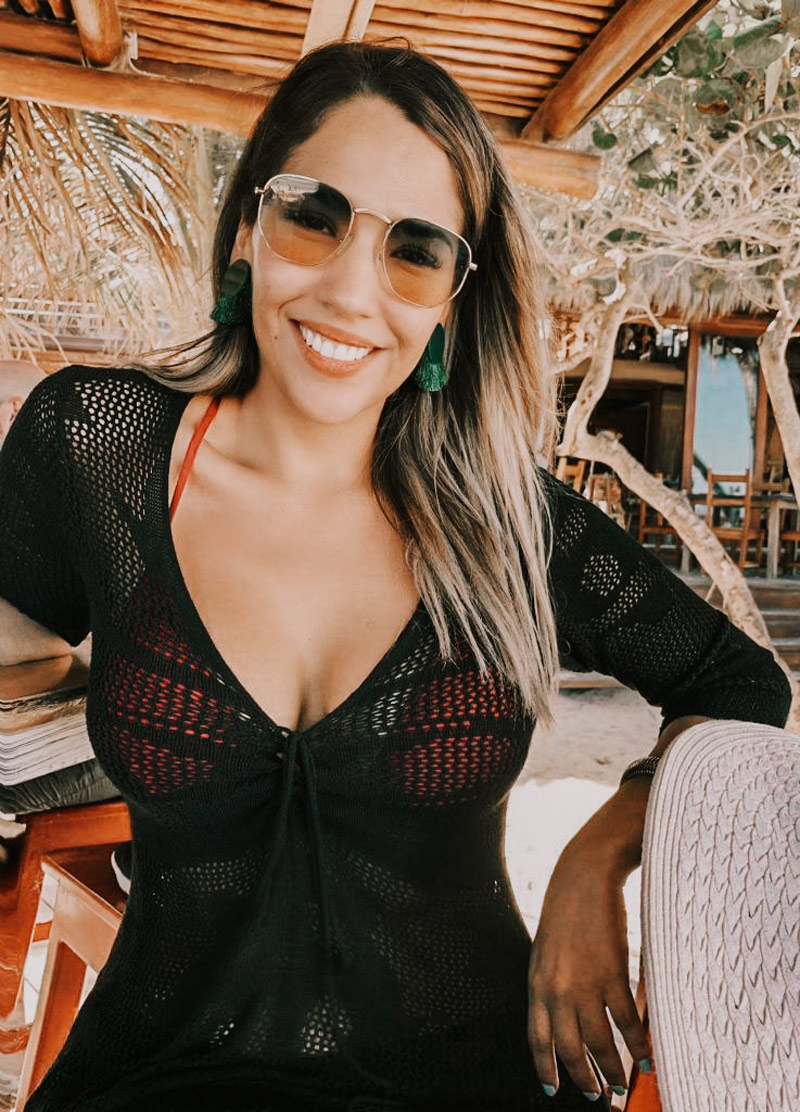 "Virginia Can't Wait To Make Your Stay Flawless"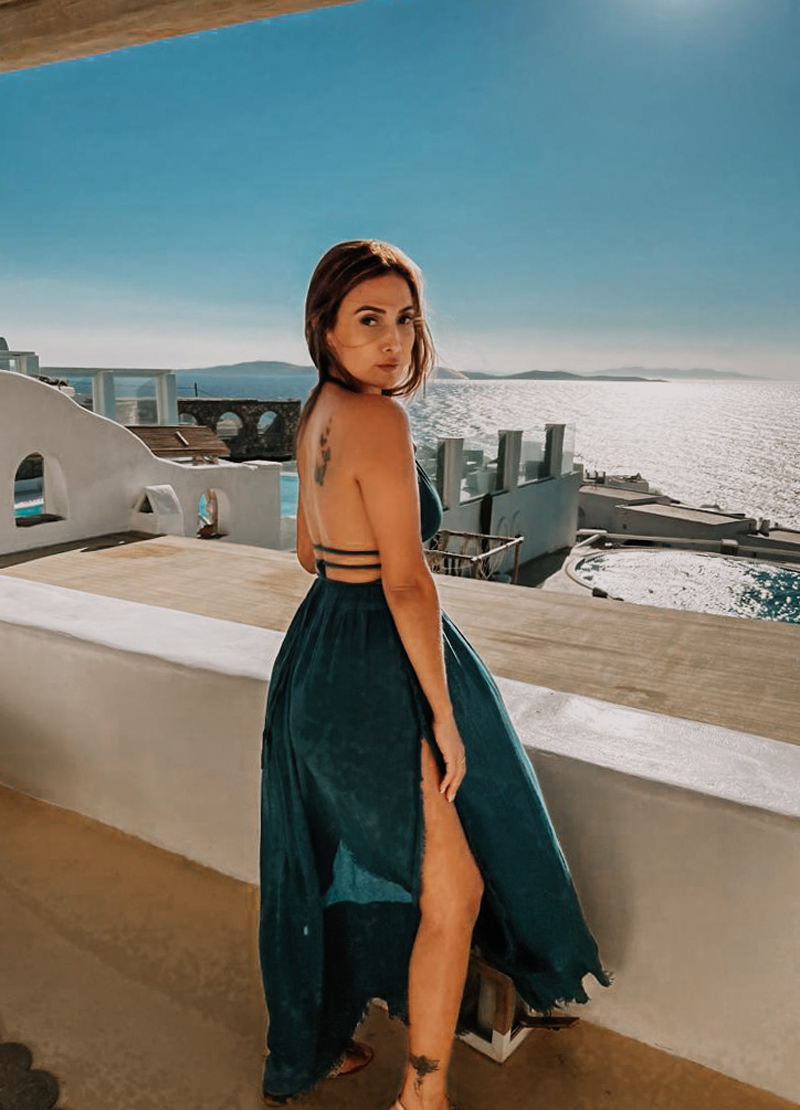 "Kelly Will Transform You In A Tulum Insider"
We hope our guide of the best car rental in downtown Tulum helped you out and that you appreciated the rental car Q&A! Let us know below which was the best road trip you did in Mexico: we can't wait to know it to get inspired by your adventures! 
Tulum's Hottest Event - Crypto Fest 2023
Spice up your vacation with a seductive blend of crypto expertise and Tulum's tropical beauty?
Tulum Crypto Fest 2023 is the perfect opportunity for you to immerse yourself in 4 days of active learning, socializing, and networking, all in the breathtaking backdrop of Tulum. Join other like-minded individuals and gain insights from over 30 renowned speakers on the latest blockchain technologies, AI, tokenized real estate, and more. Participate in engaging workshops and a thrilling hackathon, pushing the boundaries of what's possible in today's technological landscape.
Experience the perfect blend of cutting-edge innovation and Tulum's vibrant expat community. Be inspired by witnessing groundbreaking projects at the captivating Whale Tank pitching session and forge invaluable connections with thought leaders from around the world, all while enjoying the unique charm of Tulum.
Register now to secure your spot and access exclusive discounts before they're gone!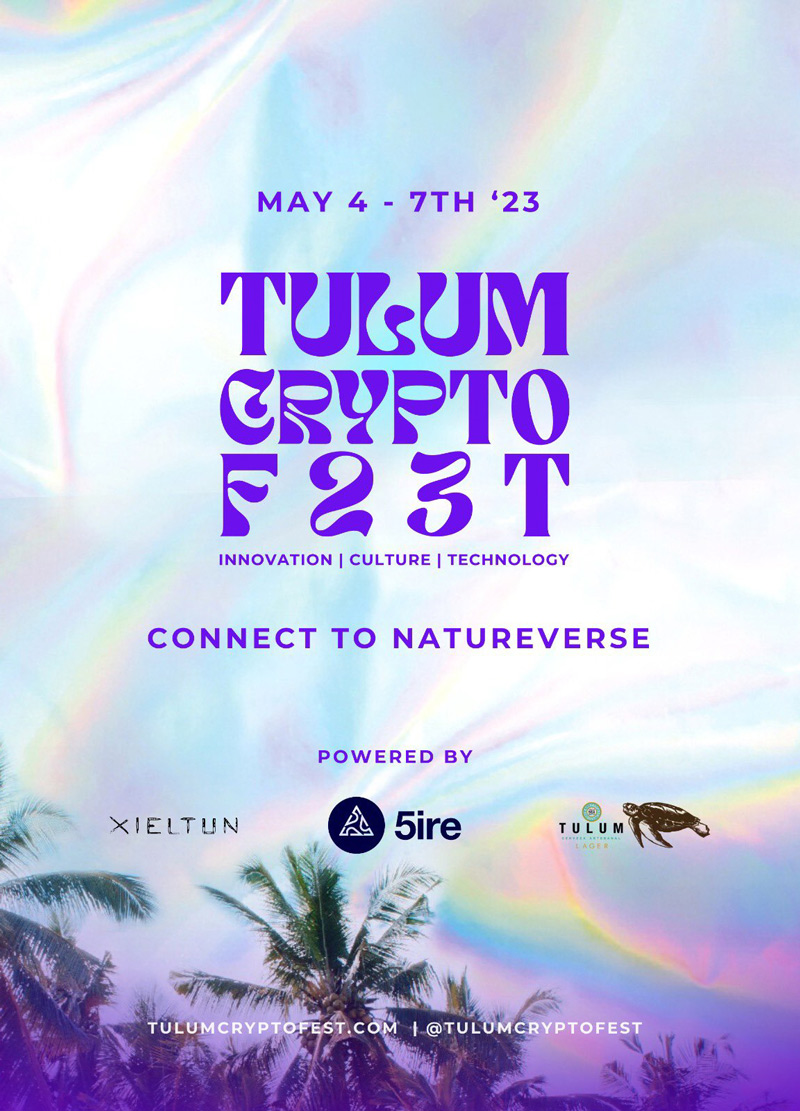 Secure Your Spot HERE
Use the promo code WELCOMETCF to receive a 20% discount on your ticket purchase.
Hurry – spots are filling up fast! 🙀 We can't wait to see you there!
Best upcoming parties in Tulum
❤️❤️❤️27th/30th April - PHILIA ART AND MUSIC WEEKEND @Papaya Playa Project❤️❤️❤️
28th March - S I N N E R Present: CRISTOPH @Vagalume
30th March - ELECTRONIC ELEMENTS @MIA TULUM
30th March - VAGALUME SESSIONS SOUND OF RITUALS @VAGALUME
30th March - POPOF @BONBONNIERE TULUM
31st March - TEN IBIZA @VAGALUME
1st April - BONOBO @Papaya Playa Project
1st April - HANNAH WANTS @BONBONNIERE TULUM
2nd April - VAGALUME SUNDAZE ROY ROSENFELD @VAGALUME
6th April - TOM & COLLINS @BONBONNIERE TULUM
8th April - PIKNIK @VAGALUME
8th April - THE FULL MOON @Papaya Playa Project
15th April - SIGNATURE @Papaya Playa Project
15th April - NIC FANCIULLI @BONBONNIERE TULUM
16th April - ANCESTRAL SOUL @BONBONNIERE TULUM
21st April - NICO DE ANDREA @BONBONNIERE TULUM
22nd April - STARVAULT @Papaya Playa Project
27th - 30th April - PHILIA ART AND MUSIC WEEKEND @Papaya Playa Project
4th May - Tulum Crypto Fest 2023 @Papaya Playa Project
6th May - THE FULL MOON @Papaya Playa Project
13th May - STARVAULT @Papaya Playa Project
20th May - ASTROBEAT @Papaya Playa Project