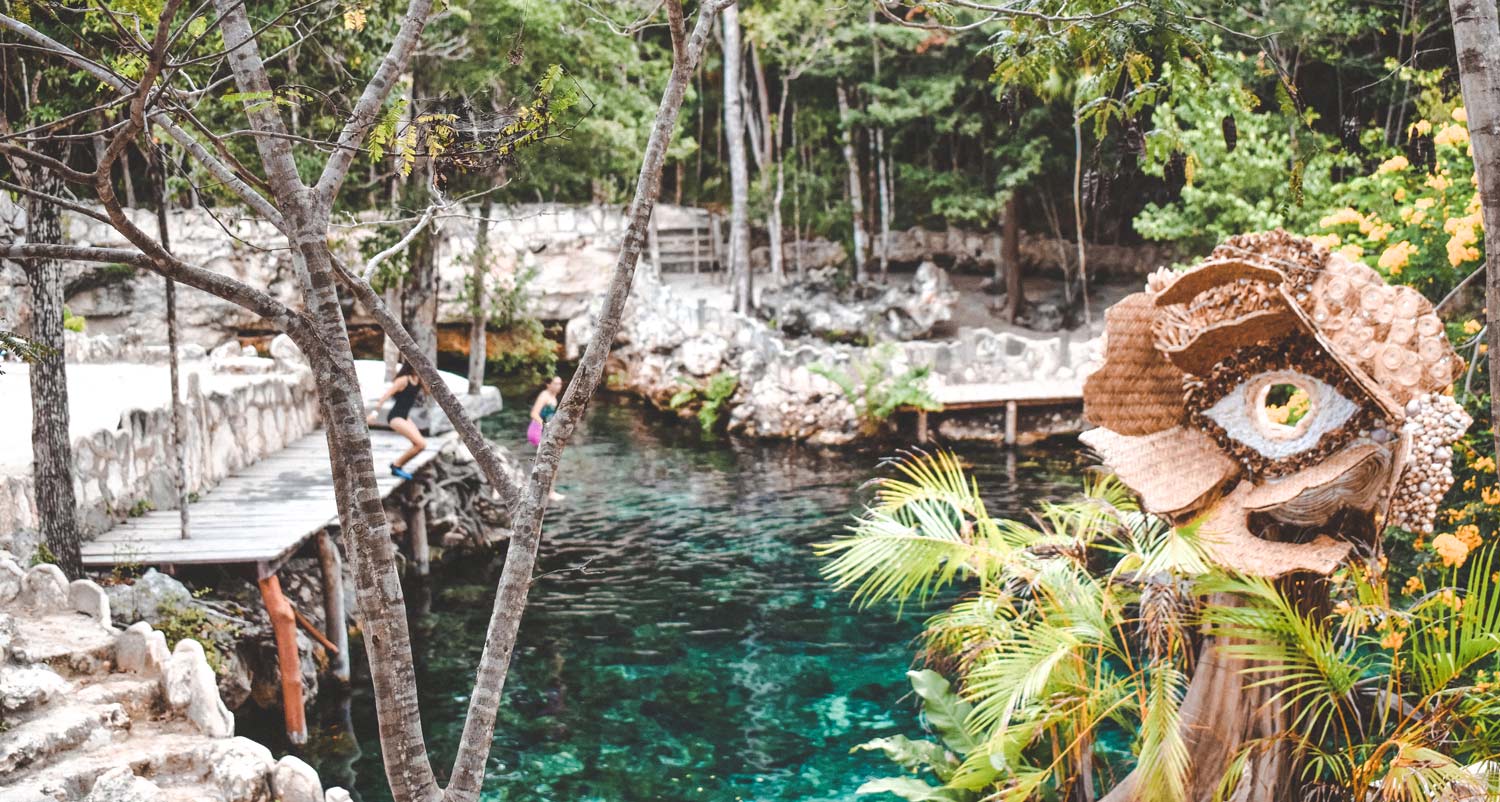 Cenotes Casa Tortuga Tulum: Is It Worth The Tour?
There are many cenotes around Tulum, that's a fact – but which one is the best? If it's your first trip to Tulum, then you will most probably be amazed by these incredible underground caves filled with crystal clear water. How to blame you? A beautiful place where you can chill and take a break from the beach, swim, snorkel and even dive in a magical underwater world – and if this wasn't enough – even for a few pesos!
Talking about pesos, we came across a guy at a party that recommended us to visit Cenotes Casa Tortuga park. He was in Tulum as a nature conservation ranger and of course benefited from advantageous rates to access all of the Natural Park and Cenotes. After a few shots of Mezcal, he was kind enough to give us a friends and family code offering a discount from 35 USD to 28 USD per person; here below, you can still benefit from this discount.
This cenote is literally perfect if you're arranging a short trip to Tulum, Cancun or Riviera Maya, since you will want to see as many things as possible. But – trust us – going from one cenote to another, paying multiple entrance fees and never having a moment of relaxation, can be stressful. With Casa Tortuga we were more than satisfied, we had a great time with our friends and we ended up spending the whole day there after the tour soaking in the clear cenote's water!
Let's check out how you can organize the perfect day trip to Cenotes Casa Tortuga and explore up to 4 cenotes in one day. Vamos! 
"Our Favorite Cenote For Snorkeling"
What to expect from the experience at Cenotes Casa Tortuga
Casa Tortuga has the perfect combo to spend a day of relaxation and pure fun!
Before visiting it, we actually went to different cenotes, honestly not very well maintained. That's why we were mindblown when we saw the cenotes of Casa Tortuga park: they are like real pool where you can swim safely and explore the insane lakebed – be ready to swim with small cute turtles and fishes!
The staff is also very kind and speaks English, so no worries about your español. If you are going there by car as we did, you will find free parking right in front of the access to the park, which is really a plus! Also, don't worry about being connected – inside Casa Tortuga you will have free wifi to share your adventures with your friends back home! Last but not least, a delicious restaurant is on site to taste Mexico's typical dishes: we loved the tacos de carnitas made by the ladies in the kitchen.
Here below you find the greatest highlights of Casa Tortuga park you can get with the guided tour you can book with the friends and family code. Are you curious yet? 
Casa Tortuga 4 Incredible Cenotes
At Casa Tortuga you will find 4 different shaped cenotes: Cenote Wisho, Cenote Campana, Cenote Tres Zapotes and Cenote Jaguar. They have a depth which varies from 1 to 8 meters to encounter every swimming level, so you will not have to worry. Moreover, in the price of the tour ticket you will be equipped with life vests, masks, fins and an expert guide by your side. This can be actually underestimated, but believe us – if you are not so confident swimming it will really help you! Or, even if you are as it was in our case, having all the necessary equipment without having to worry about carrying it, was really great! 
Cenote Wisho, Cenote Campana and Cenote Jaguar are smaller cenotes from which you can head to caves with fossils, stalagmites and stalactites. But our favorite was definitely the biggest Cenote Tres Zapotes from where you can jump from 3 meters high, swim with turtles and snorkel the whole day!
The delicious Mexican restaurant
Guys, if we tell you that the food we ate at Casa Tortuga was among the greatest we had during our trip in Mexico? Those tacos! We can still remember the taste. But you will not only find tacos or street food – if you want to treat yourself, a menu a la carte full of delicious dishes from Mexico's cuisine is also available. We loved having lunch and sipping a cold cerveza with an incredible view on the cenotes and the nature surrounding!
Our favorites? Make sure to try: tacos de carnitas, the mixed aperitivos and fajitas de pollo – you also have the vegetarian version for this one! 
Casa Tortuga's Villas and Suites
If after the whole day swimming in the cenotes you are tired and you want to recharge you, the park has a hotel with villas and suites with very nice reviews and incredible services! We personally didn't spent the night there, but if you decide to do so to take a break from Tulum chaos, you will be able to have at an incredible price many amenities and a nice service including free wifi, free parking for your car, access to the cenotes, single and double beds to host up to 4 people, and the strong point: a beautiful private pool to relax and sunbathe!  
We could literally spend hours telling you how great this natural park is, but let's go on and arrive at the point: here below you will find our experience and the friends and family code you can use to book your guided tour in Casa Tortuga park, Riviera Maya!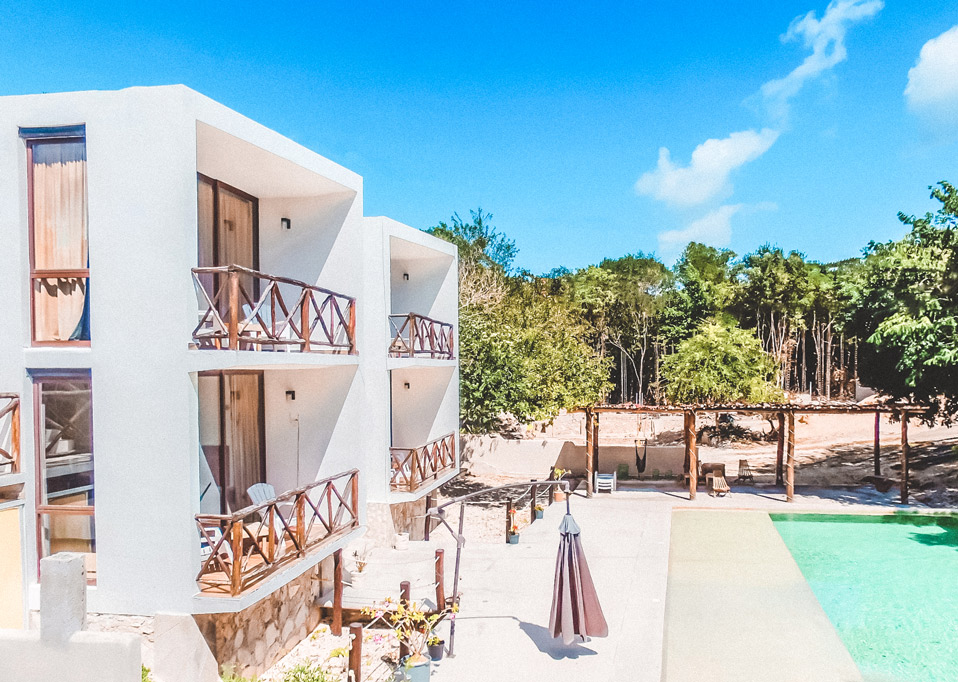 "The Villas Look So Dreamy For A Getaway"
How to book your guided tour at Casa Tortuga Park
You can book your entrance ticket directly at the reception and the cover will be 42 USD. In our adventure we had the chance to get a friends and family discount code and get our ticket at 33 USD instead of 42 USD! We don't know till when this code will work, but if you wanna try it out you can go on this page and try to use it: XF78PQS.
With this code we saved 18 USD per 2 adults on the complete tour of 4 cenotes and the whole park: it was really a great value for money and moreover, after the tour, you are free to stay as long as you want in the park enjoying the good food and the peace of nature.
You can thank us later 😉 If the code is still functioning, we would really appreciate it if you guys could leave a comment here below!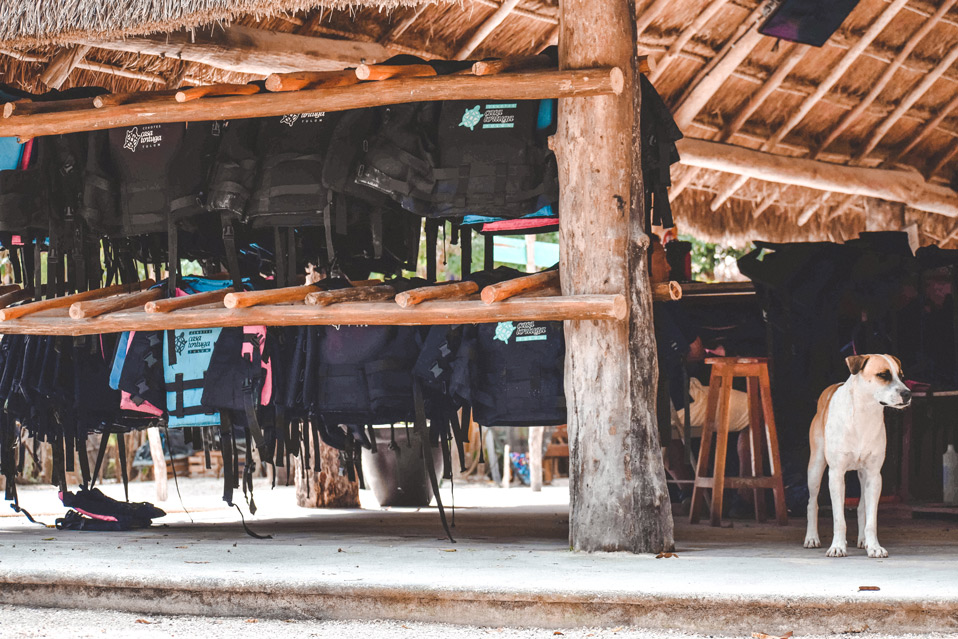 "Ready To Explore Casa Tortuga Park?"
How to reach Cenotes Casa Tortuga park?
No matter where your hotel is in Riviera Maya, it will not take a long trip to reach Cenotes Casa Tortuga. Whether you decide to reach it by bus, colectivo, taxi or a rented car, the trip will never be too long and you will be able to discover new good places on the way. So let's check what to do after you leave your hotel's room! 
If your hotel is in Tulum, reaching Cenotes Casa Tortuga will be really quick. You can't reach it by bus, but you will be able to use local minivans called colectivos directed to Cancun or Playa del Carmen and simply ask the driver to go down at Cenote Casa Tortuga. Unfortunately, you will not be able to reach it by bike, but if you've rented a car you can be there in 15 minutes and you will have a free parking spot there. Last but not least – you can reach it by taxi and share the cost with your friends or partner. 
If you're spending your trip in Cancun or Playa del Carmen, the travel to Cenote Casa Tortuga will be longer but it can quickly become a good option to tour Riviera Maya!
In fact, from Cancun it will take you around 1,5 hours to reach the cenote park, but in between you will pass Playa del Carmen, many great restaurants and beaches. So you could spend the morning in the cenotes and the afternoon exploring around. If you haven't visited Tulum Mayan ruins yet, those are a must during your trip!
Unfortunately you can't reach Cenote Casa Tortuga by bus, but you can reach it by colectivos directed to Tulum. This is definitely the less expensive choice, so it's great if you travel on a budget. Taking a cab from Cancun is not really a great idea for the high price you will have to pay for the service. If you've rented a car, that's the best: you will be able to organize a day trip to the cenotes and explore the beautiful nature around at your own pace.
Take Advantage Of Free Concierge Service
As excellent to explore Tulum and its surroundings alone, you may need help figuring out where to start. To make the most of your money and time, contact Virginia and Kelly - two incredible Mexican girls living in Tulum for more than 15 years. They're familiar with the ins & outs of the Tulum town and hotel zone like the back of their hand! 
Since we arrived in Tulum 2 years ago, many adventures wouldn't have been possible without their help - they know literally everybody in Tulum and can perfectly organize every moment of your stay. Get the best tables, skip queues and get on the guest list of the coolest places in Tulum - this's only the beginning! 
They are ready to offer you guys FREE concierge service in Tulum for the time of your stay: take advantage of it, contact them on Whatsapp and live the best experience!
Get FREE Concierge Service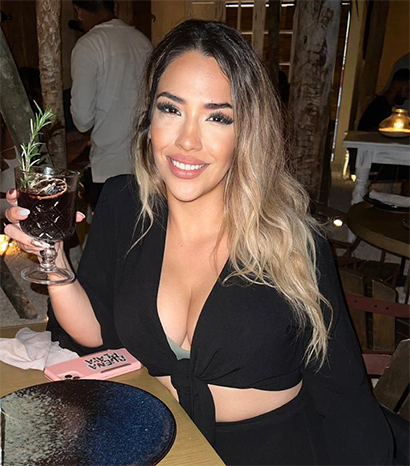 "Virginia Will Transform You In A Tulum Insider"
We hope this guide about Cenotes Casa Tortuga answers all your questions, but if you still have some don't hesitate to write to us here below in the comments – we'll be happy to reply to you!
FAQ about Cenote Casa Tortuga
How many cenotes are in Casa Tortuga?
In Casa Tortuga there are four cenotes:Cenote Wisho, Cenote Campana, Cenote Jaguar and Cenote Tres Zapotes. 
Where is Cenote Casa Tortuga?
Cenote Casa Tortuga is located about 15 km north of Tulum, just outside of the town, about 20 minutes driving.
How much does Casa Tortuga Cenote cost?
Booking the entrance ticket for Casa Tortuga cenote costs about $ 42 USD, or 650 MXN pesos. This fee includes a guided tour through the four cenotes. 
How do I get to the Cenote Casa Tortuga from Tulum?
You can reach the cenotes by taxi, rental car, or a moto. If you're driving, there's a sign indicating the turn-off from the main road.
Is it safe to swim in Casa Tortuga Cenote?
Yes, it's generally safe to swim in Casa Tortuga Cenote. If you're not much of a deep water person, stick to the shallow zones!
What should I bring when visiting the Cenotes Casa Tortuga?
Bring a swimsuit, towel, eco-friendly sunscreen, water, and a change of clothes. Waterproof cameras or GoPros are great for capturing the experience.
What kind of animals can I see in Casa Tortuga Cenote?
In Casa Tortuga Cenote, you might see various types of fish, turtles, and some birds singing around!
Is there a restaurant in Casa Tortuga Cenote?
Yes! There is a restaurant with incredible tacos in Casa Tortuga Cenote. Moreover, you can pay an additional fee to include a buffet in your tour! 
Can I go to Casa Tortuga Cenote on my own?
Generally, the entrance fee in Casa Tortuga Cenote includes a guided tour, so you can explore the cenotes with a group!
Top Events to Make Your Trip Unforgettable
DOMINIK TULUM @MIA TULUM
When: September 9, 2023 7:00 PM
Where: Mia Restaurant & Beach Club, Tulum
🌴 Join Us for An Unforgettable Night at DOMINIK - TULUM at Mia Tulum! 🌴
Friends, clear your schedules and get ready for a magical experience at Mia Tulum! This stunning location will host DOMINIK - TULUM on Saturday, September 9th, from 7 pm to 1 am. This isn't just another event; it's a fusion of nature, culture, and sound featuring an incredible line-up with GIORGIO STEFANO, AUDICTIVE, and MAURO TORRETA. At DOMINIK, you'll find the perfect blend of Tulum's lush jungles and pulsating underground beats, creating an environment where genuine connections blossom.
🎟️ Secure your tickets now:
Early Bird: $575 MXN ($38 USD), includes a welcome drink 🍹 (Limited Availability)
Tier 1: $805 MXN ($52 USD), includes a welcome drink 🍹 (Limited Availability)
Final Tier: $1150 MXN ($75 USD), includes a welcome drink 🍹 (Limited Availability)
Dinner + Party: $1380 MXN ($90 USD) 🍽️🎉 (Limited Availability)
See you there for a night you won't forget! 🎶✨
Ready to join us? Get your ticket now! Early bird tickets are already selling out, secure them at 632 pesos (only 15 tickets available).
Hurry – spots are filling up fast! 🙀 We can't wait to see you there!
Top Parties and Club Events
17th September - ANCESTRAL SOUL @BONBONNIERE TULUM
22nd September - TONY ROMERA @BONBONNIERE TULUM
29nd September - TIM BARESKO @BONBONNIERE TULUM
4th November - HOT SINCE 82 @BONBONNIERE TULUM
13th March - LOCUS Tulum 2024