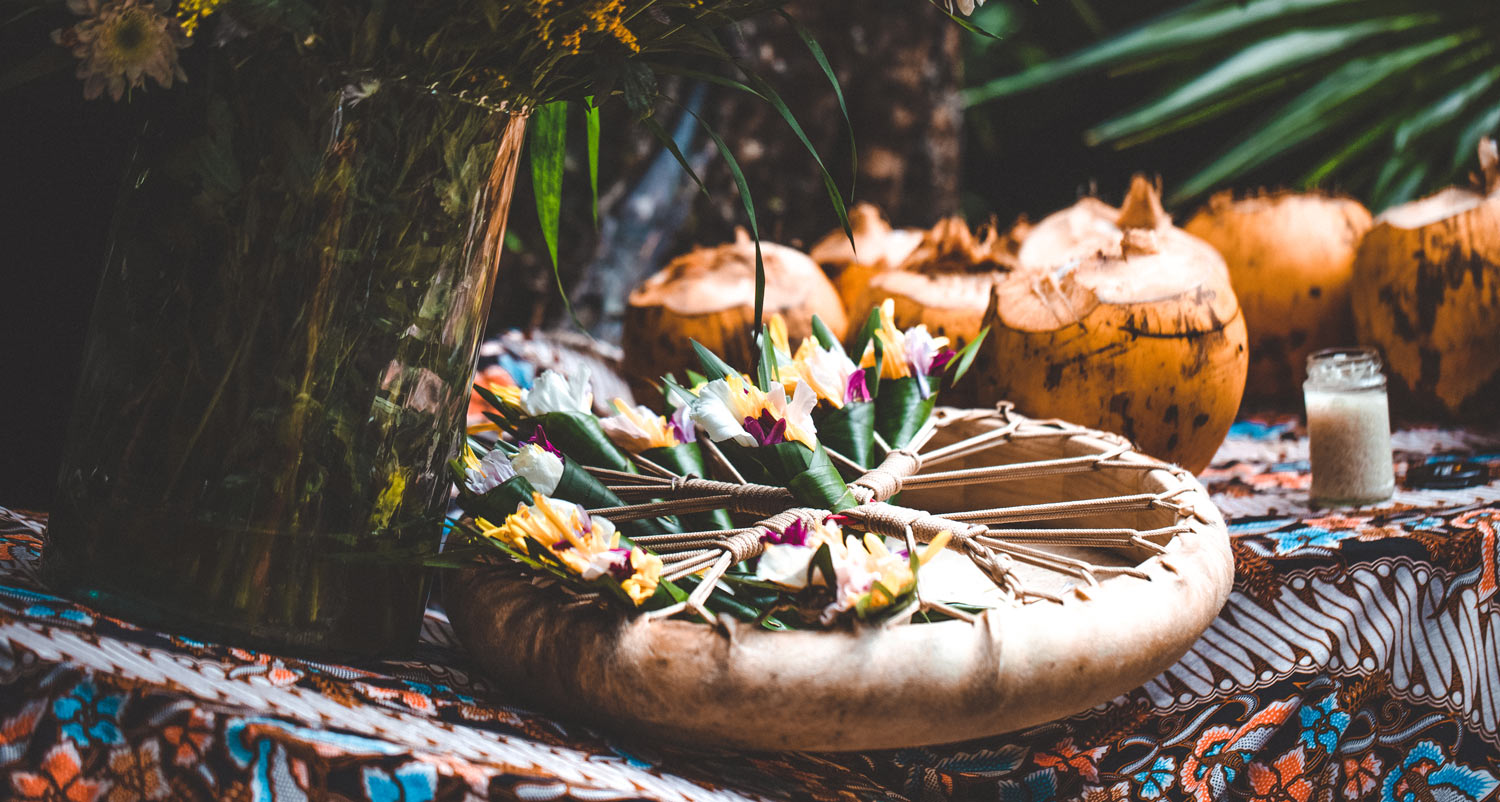 Tulum Meditation Retreat: Start Your Healing Journey
Looking to get more out of your time during vacations, or searching for the perfect wellness retreat to cure your stress? Well, the best way to start healing the body and mind is to consider taking a few days off to a meditation retreat in Tulum. The experience will change your life as much as it did ours!
Nestled in Quintana Roo, Mexico, and south of Cancun lies Tulum. The best place to kick back and relax under the rustic tropical vibe. It is a chic town that offers a revitalizing environment that is abundant in nature, and you can view from across the Mayan jungle to the most tranquil beach. But most importantly, Tulum is home to various wellness and healing ceremonies. Most famous for yoga & meditation classes, Temazcal ceremony, and other holistic retreats (such as Ayahuasca, Kambo, bufo, and more).  
To make your time in Tulum more memorable and impactful for your healing journey, we recommend giving the meditation retreats a try. And don't worry if you are new to this; allow us to explain how the retreat experience can enrich your life. You can start to Imagine the life-changing wisdom and knowledge you will gain in just a few days!
If you want to stay in the best hotels, villas or apartments, our friend Virginia will be happy to help you. She made us stay in incredible locations that literally changed our trip to Tulum. Contact her on WhatsApp below!
THE WELLNESS BENEFIT OF MEDITATION TO LIBERATE YOUR LIFE
Meditation is a method of self healing practice, achieved by accessing a deep state of relaxation while focusing all our attention on our body and mind. This is crucial for health and wellness because it eliminates the noise and jumbled thoughts that fogs our mind, which often causes stress, depression, and anxiety.
To elaborate, meditation is a quick fix that brings back focus and control to our body instead of operating our mundane life automatically. This often happens because we repeatedly push ourselves to follow the same work pattern to the point that it feels like we've lost control over our life.
Now, this is where meditation retreats can benefit people who are in this state. Not only will you experience a tranquil mind, but you will also be able to utilize the tools you learn, where you can continue implying it for the rest of your life!
Meditation can also be a spiritual practice, as it allows us to be in tune with our true selves. To go in-depth with spirituality, learn from our Tulum Spiritual Retreats article! Otherwise, you will love to see our top list of meditation retreats!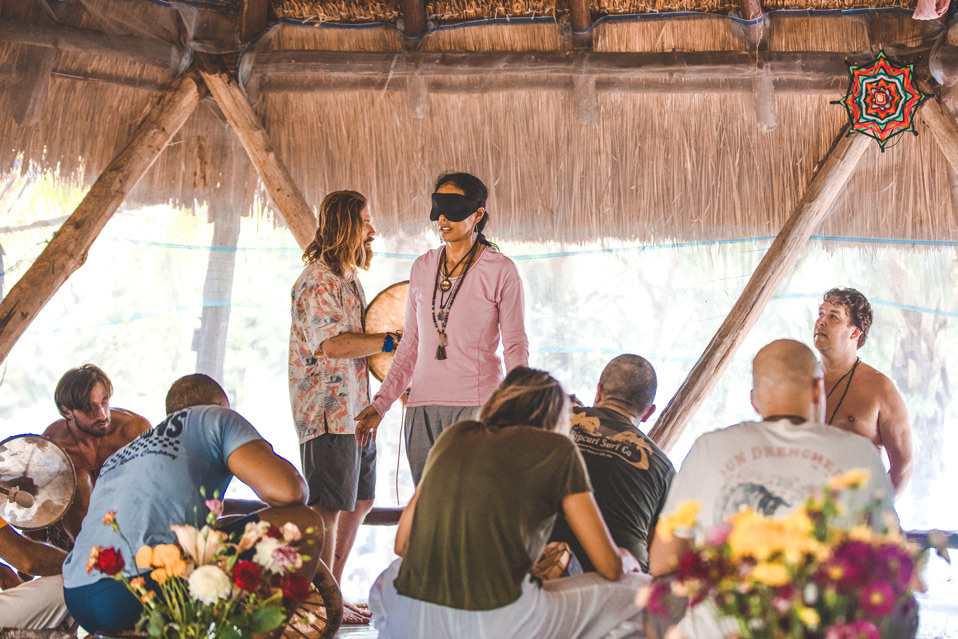 "Focus On Yourself And Look Inside Of You"
OUR TOP LIST OF THE BEST MEDITATION RETREATS
Here is our top list of impactful meditation retreats around Tulum. This is where you will learn and discover different meditation methods through holistic classes and ceremonies. Please carefully read their programs and offers to find the perfect retreat for you.
MUDRA RETREAT: 5 DAY YOGA RETREAT IN SACRED MAYAN LANDS
Price: $2,285 USD | Experience: Daily meditation and yoga classes, massage, Tulum adventure tours, and exploring Valladolid
Mudra Retreat is the best for anyone who searches for adventure, relaxation, and personal introspects. They invite you to a safe and special place that takes you away from the big-city life mindset into a more tranquil and calm place within the beautiful nature of Mexico. Not only will you learn mindfulness of yoga and meditation by the open air cenote, but you will also do fun excursions like zip lining across the Mayan jungle and visit Valladolid city!
While you recharge between classes, Mudra offers you a cozy private room with a beautiful jungle or beach view. Located at Pocna Tulum Hotel is a beach hotel near paradise beach, one of the best public beaches in Tulum. After the retreat, tour the coast and discover the best luxurious and local beach restaurants!
6 DAY PERSONAL DEVELOPMENT RETREAT: YOGA, MEDITATION, & EXCURSION
Price: $1,379USD | Experience: Daily meditation and yoga classes at stunning nature, sound healing at a local studio, exploring Tulum, and more
Join the call and unite with your tribe of people with this Personal Development Retreat! This is not your average personal growth workshop, but an impactful journey that offers personalized classes and tools to empower, inspire, and recharge your spirit. Led by Renee's love and passion, the group will learn to disconnect from the mundane life and take control over your life to achieve your most prominent dream. 
To enhance your experience, the retreat provides a homey and spacious villa to stay in. It is a shared villa in a beautiful gated community of Bahia Principe Resort Group. Within the villa, there are plenty of rooms to sleep in, from a shared space for two to a private room for single guests.
6 DAY THE UNRAVELING: YOGA & WELLNESS RETREAT IN TULUM, MEXICO
Price: $2,689 USD | Experience: Daily meditation practice and various yoga classes, spa massage, Temazcal ceremony, and journaling
With love and dedication, Unravel Retreat aims to refine people's wellness by helping them to unwind from the hustle and bustle of life. It is possible because their retreat is a harmony between the deep meditation classes and private free time to introspect. What's more, it's perfect for beginners because the programs are easy to follow, and the teachers' have your best interest in mind.
The beauty doesn't end there because you will stay at the iconic boutique resort: Amansala Yoga, Wellness, and Spa Resort. One of the best eco-chic resorts across Tulum, which has a village-like property by the beach with 3 beautiful yoga shalas. Lastly, the retreat pampers you because all your needs are taken care of, from the Cancun airport pick-up to the blissful accommodation. You will never want to leave!
6 DAY JOYFUL FREEDOM: YOGA AND MEDITATION RETREAT
Price: $1,000 USD | Experience: Daily meditation and yoga, cacao ceremony, sound healing with a local Mexican master, and more
Book and join the 6 days retreat of Joyful Freedom to witness the essence of your mind without judgment, and explore the uncover the world inside you. With its unique theme of quiet time in nature, one of the programs offers two special meditation techniques that dive into your inner child and shift your worries into trust. Eventually, you will master channeling negative thoughts into positive behaviors.
The retreat takes place at Aldea Yuyu, a small lodge-like hotel that lives in harmony with the Mayan jungle. Run by loving Mexican women and their daughters, you are welcomed with open hearts, warm smiles, and a homey room (cabanas).
"Stretch Your Body Towards The Sun"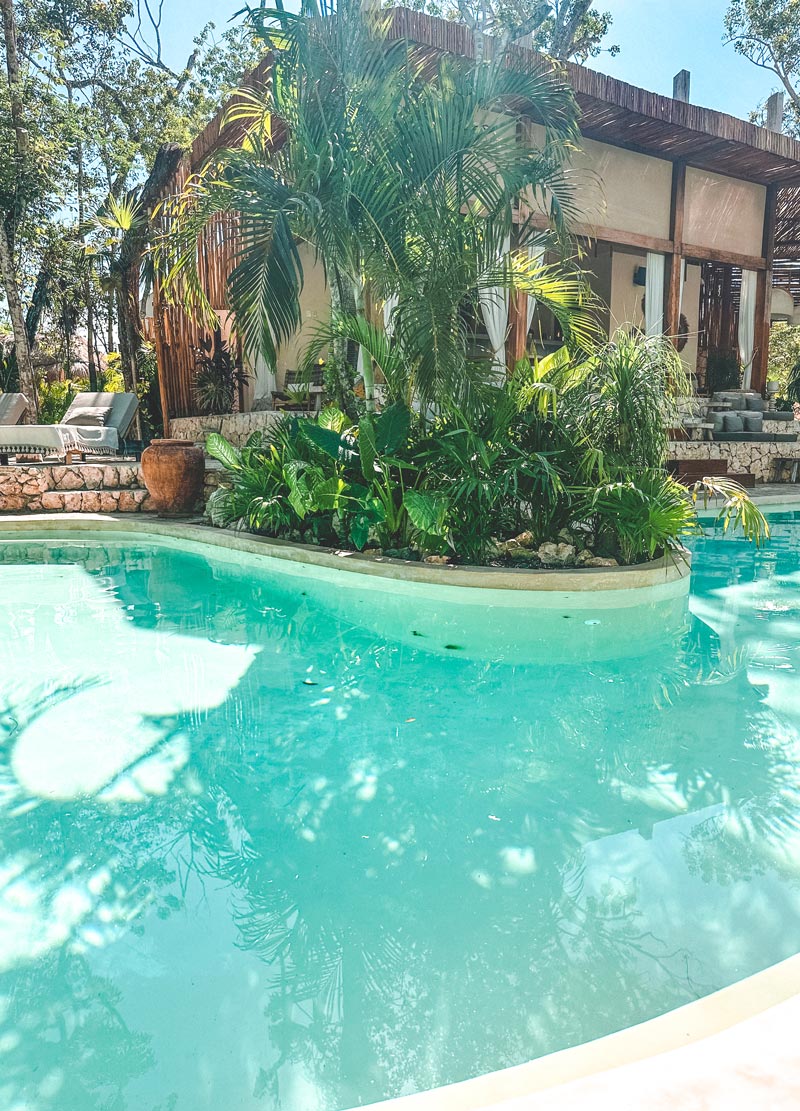 "Venues For Retreats Are Perfect To Unwind"
3 DAY HEART OPENING JOURNEY: BE HOME IN YOUR BODY
Price: $690 USD | Experience: Guided meditation, yoga, holotropic breathwork, and somatic workshop
This is a shorter version of the 6 days Joyful Freedom Retreat above. Lead by Nicole is deeply passionate about sharing her authentic teaching styles and philosophy to guide you into a deep journey looking inwards. Her retreat follows this motto "inhale peace, exhale pressure," which we love because it sounds so simple yet profound.
As the perfect place for a 3 days mediation getaway, you will stay at Aldea Yuyu. Owned by a loving family, it will immerse your transformational experience while helping ease your mind as you breathe the fresh air.
7 DAY "ONLY YOU" MULTI-THERAPEUTIC PERSONAL DETOX
Price: $2,786 USD | Experience: Theta meditations, daily yoga, massage, sensual bodywork, and coaching sessions
Following the concept of "only you," Isabel Rossle, A psychologist and founder of Chez Zen's, formed a personalized detox healing and wellness experience to help you disconnect from your stressed mind and body. Led by three facilitators, their program offers signature practices catered to each individual. This is great because by tuning into their healing methods to harmonize with your current emotional state, the outcome of meditation is more impactful!
The retreat offers an eco-chic property in Akumal, Quintana Roo, Mexico, to rest between activities. A beautiful jungle boutique property with private room units equipped with their own terrace, kitchen, and bathroom. They have a nice open air spot to hang out and share your journey with others!
8 DAY NEW YEAR'S YOGA RETREAT IN TULUM, QUINTANA ROO
Price: $1,950 USD | Experience: Daily meditation and yoga, Temazcal ceremony, ancestral ritual and sound healing, and more
Start your new year by redefining the perception of the present moment and time. This means that you will learn to appreciate the present moment, focus on spending time, and control your body to achieve the goals you dreamed. Being led by six holistic healers, you will learn many things from their unique gifts and expertise.
Located at Coba, a secluded oasis away from the noise gives you a peaceful ambiance to disconnect from the world. It is where you will rest, learn, and meditate for the deep 8 days. Book your room today, which includes free transport from Cancun airport!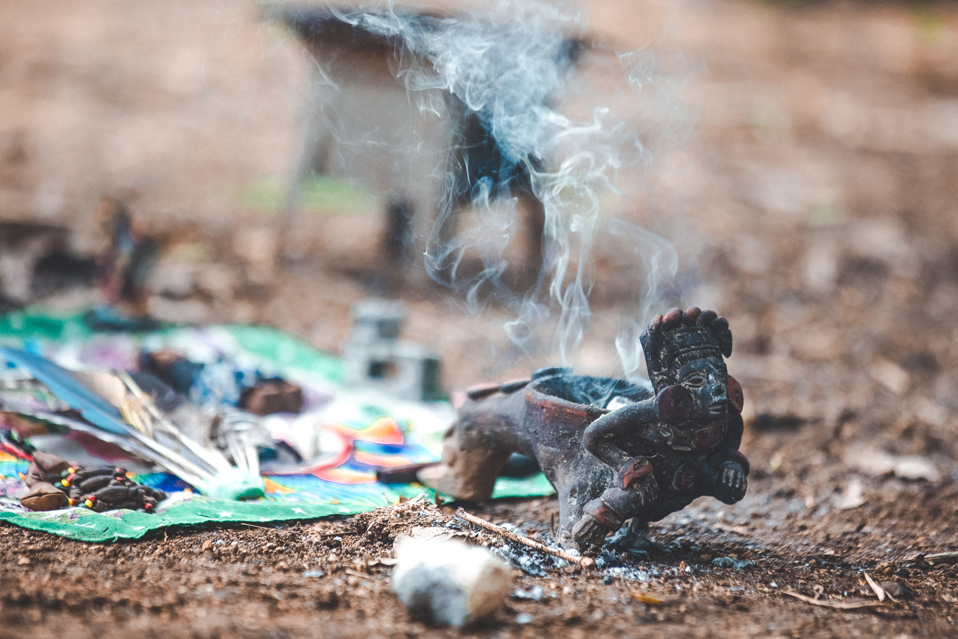 "Meet Mayan Medicine And Spiritual Culture "
6 DAY YOGA, MEDITATION, SHAMANIC & SOUND HEALING RETREAT
Price: $900 USD | Experience: Daily meditation and yoga, sound healing, workshops, cacao ceremony, Temazcal, and more
Start your early days with meditation for self-love and forgiveness with Mila in her meditation retreat. As a certified yoga teacher and experienced in holistic therapies, she offers you a method of meditation that requires you to put your needs first over anything else. This retreat gives you the tools to take responsibility for your health and journey and ignore external entities. She believes by putting your needs first, you will learn to fully heal yourself, then use that method to teach others to help them heal.
The retreat location is closer to Playa del Carmen, but it offers a cozy and minimal house to stay in. If this retreat resonates with you, book your accommodation from the shared bedroom for two to three people or delight in a private bungalow for privacy.
Take Advantage Of Free Concierge Service
As excellent to explore Tulum and its surroundings alone, you may need help figuring out where to start. To make the most of your money and time, contact Virginia and Kelly - two incredible Mexican girls living in Tulum for more than 15 years. They're familiar with the ins & outs of the Tulum town and hotel zone like the back of their hand! 
Since we arrived in Tulum 2 years ago, many adventures wouldn't have been possible without their help - they know literally everybody in Tulum and can perfectly organize every moment of your stay. Get the best tables, skip queues and get on the guest list of the coolest places in Tulum - this's only the beginning! 
They are ready to offer you guys FREE concierge service in Tulum for the time of your stay: take advantage of it, contact them on Whatsapp and live the best experience!
Get FREE Concierge Service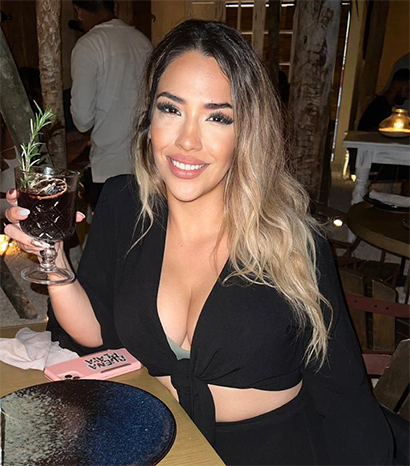 "Virginia Will Transform You In A Tulum Insider"
Now you know the essence of meditation and the life-changing retreats in Tulum. Your journey is far from over. It is time to use the tools you learned and apply them to your life. 
Share the article with your friends who might need a break from constantly working, and comment below your favorite meditation practice to help others in need of advice!
Great, let's feature the "MYSTICAL SUNSET /OLIVER HUNTEMANN" event at Mia Restaurant & Beach Club in Tulum on Wednesday, 29 November 2023. Here's the HTML snippet for your event: ```html
👉 WEDNESDAY, Nov 29
MYSTICAL SUNSET /OLIVER HUNTEMANN 🌅
📍
Mia Restaurant & Beach Club, Tulum
💵
Tier 1 Tickets: Mex$ 660 (incl. fees), Final Tier: Mex$ 880 (incl. fees)
📩
Contact Virginia
here
to book a table
Join us for an unforgettable evening at Mystical Sunset with Oliver Huntemann. Contact Virginia here to book your table and be part of this magical night on the beach! 🎶🔥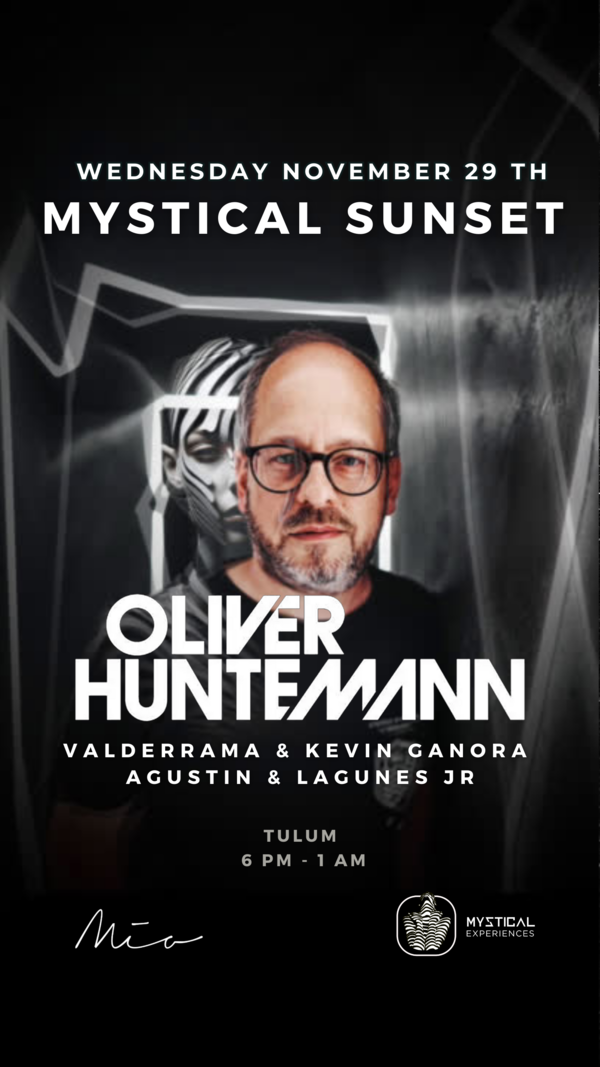 Top Parties and Club Events
23rd November - VAGALUME SESSIONS KEENE @VAGALUME
26th November - VAGALUME SUNDAZE MITA GAMI @VAGALUME
30th November - VAGALUME SESSIONS VALDOVINOS @VAGALUME
3rd December - VAGALUME SUNDAZE VALENTIN HUEDO @VAGALUME
7th December - VAGALUME SESSIONS MUSTAFA ISMAEEL @VAGALUME
30th December - PIKNIK POLO CORP & LEO LEONSKI @VAGALUME
31st December - NEW YEAR´S EVE @BAGATELLE TULUM
31st December - NYE PARTY 2024 @VAGALUME
13th March - LOCUS Tulum 2024