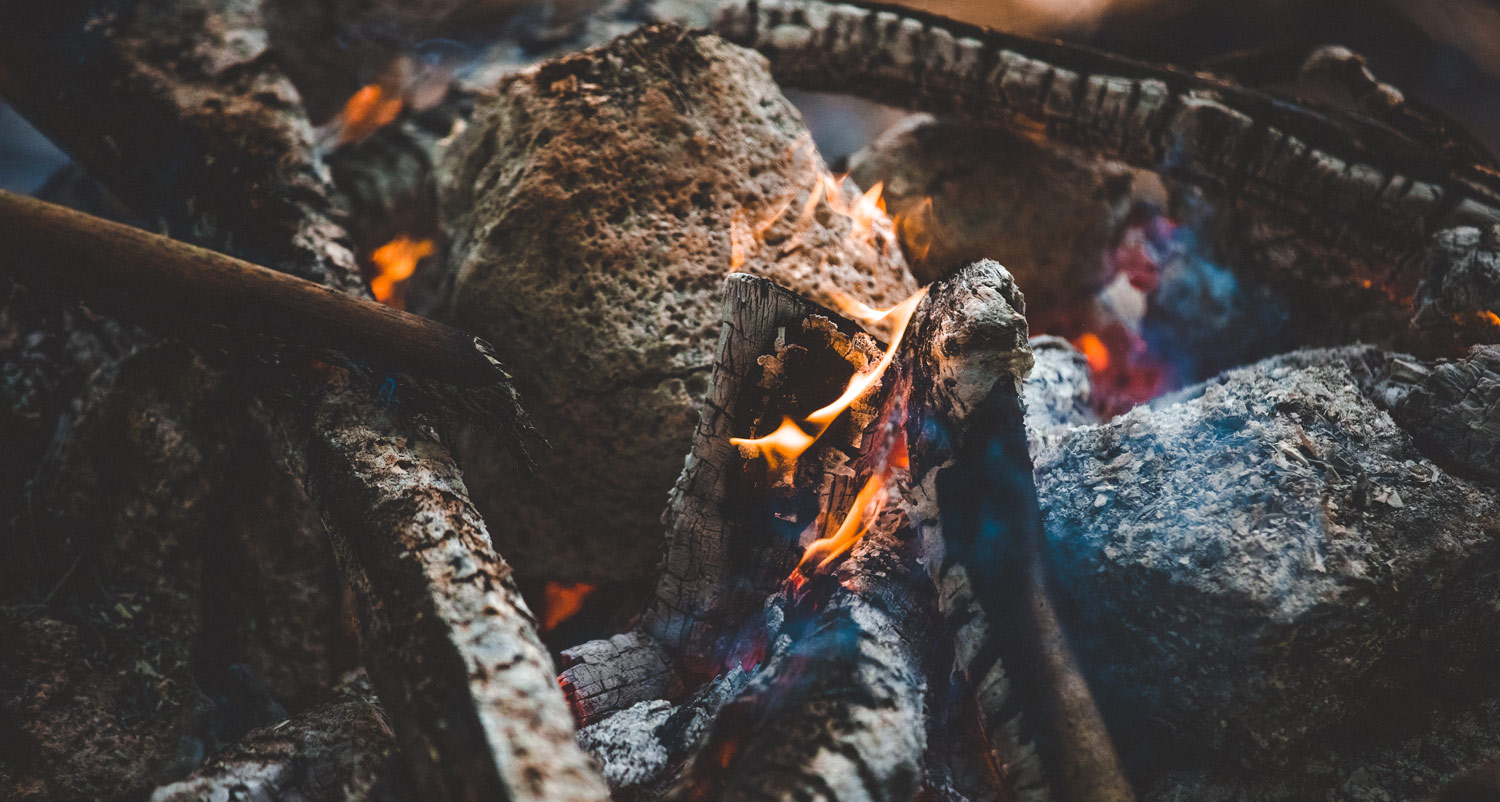 Temazcal Ceremony In Tulum: What You Need To Know Before Doing It
Feeling the call to experience the intense heat of a Temazcal ceremony, but your doubts hold you back? Let us entertain and guide you through the profound ritual, and learn its wellness benefits for the body, mind, and spirit! 
Through the coast of Riviera Maya and the Mayan jungle of Quintana Roo, the hot steam of the Temazcal ceremony welcomes you to a life-changing tradition rooted in the lands of Mexico. Referred to as the womb of mother earth, Temazcal gathers people who seek its gift and will guide them through the deep physical and emotional detox – the essence of the ceremony.
Besides the mainstream yoga, spa, and tours that tourists love to do, Temazcal ceremonies in Tulum are one of a kind! Just being the eccentric beach town Tulum is, many people occasionally travel here (especially in Oct) to immerse in the holistic wellness ceremonies in this sacred Mayan environment. Located in various sceneries: by the jungle, beach, and cenote, it's time to reconnect to nature and let it help you in your spiritual journeys.
So, be ready for the call of the Temazcal ceremony and enhance your knowledge about Temazcal to better prepare for the day when Mother earth calls you.
If you want not to think about anything than focusing on your retreat, consider taking advantage of the FREE concierge service of Virginia and Kelly – they helped us a lot and took care of many aspects of your trip! We can't recommend them enough.
JOURNEY THE TEMAZCAL EXPERIENCE: MORE THAN A SWEAT LODGE!
Unlike what you see on the surface, the ceremony is more than a sweat lodge. At its core, Temazcal is a purification ritual from a traditional Mesoamerican (mainly Mexico) that aims to release toxins in our bodies. Years later, the Temazcal ceremony is a gift to the world as it has helped many travelers in their spiritual journey and brought wellness to their emotional and physical state.
How, you may ask? To give you an idea without many spoilers, the Temazcal ceremony begins as you travel into the hut and sit in darkness which symbolizes a pregnant woman. Inside the womb, you will go through a rebirthing experience with the shaman's guidance. At the center, hot stones release an intense heat of steam when water is poured, which makes you sweat a lot! So, as you spend hours sweating from the heat, you are actually releasing toxins from the body – Now, this is where the Temazcal improves your wellbeing!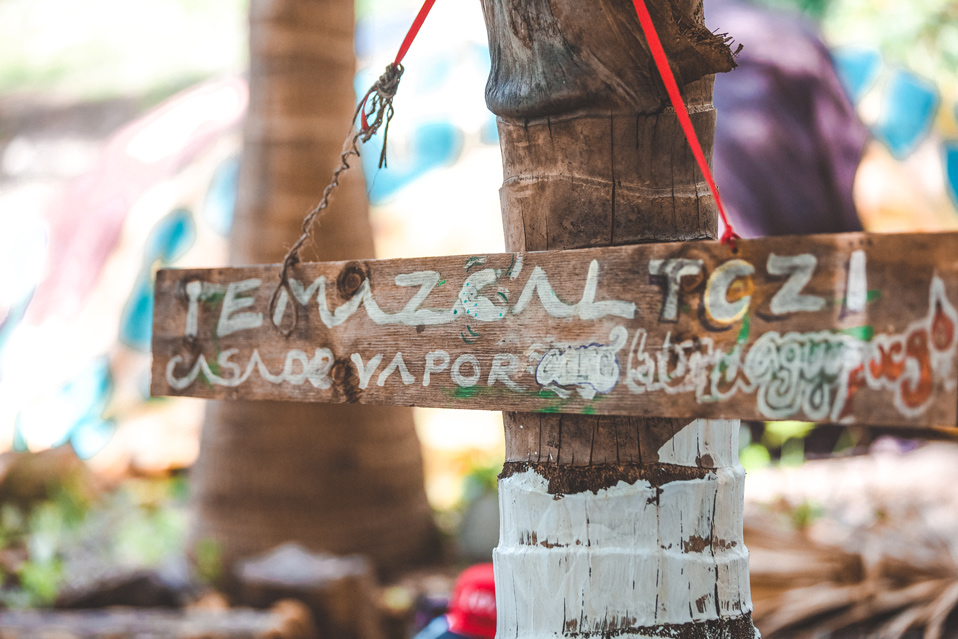 "Temazcal Is Steeped In Mexican Heritage"
WELLNESS AND HEALING BENEFITS: CLEANSING THE BODY AND SOUL
With years of guiding Temazcal ceremonies, Erick Colibrí, our shaman friend, explains that the benefits improve our bodies' physical and spiritual state. On the physical aspect, the intense heat makes us sweat profusely and carries out the toxins. Furthermore, shamans apply various herbs such as rosemary and rue to enrich the steam to clean our breath and throat. Also as we inhale the steam from the herbs, it clears the bacterias in our stomach and lungs.
On the other hand, the spiritual aspect of Temazcal reflects our intentions. As we travel into our inner spirit and aim to let go of negative emotions, the ritual allows us to let the feelings within you flow out. One of the ways of emotional release is with prayers and chanting throughout the hours of the ceremony. This aims to liberate the voice, allowing you to vocalize the pent-up emotions and let them burn to the hot stones to let go. You may feel the urge to cry and scream, and it's normal. Remember that this is the time to express yourself, and treat yourself at the best Temazcal ceremonies in Tulum!
Take Advantage Of Free Concierge Service
As excellent to explore Tulum and its surroundings alone, you may need help figuring out where to start. To make the most of your money and time, contact Virginia and Kelly - two incredible Mexican girls living in Tulum for more than 15 years. They're familiar with the ins & outs of the Tulum town and hotel zone like the back of their hand! 
Since we arrived in Tulum 2 years ago, many adventures wouldn't have been possible without their help - they know literally everybody in Tulum and can perfectly organize every moment of your stay. Get the best tables, skip queues and get on the guest list of the coolest places in Tulum - this's only the beginning! 
They are ready to offer you guys FREE concierge service in Tulum for the time of your stay: take advantage of it, contact them on Whatsapp and live the best experience!
Get FREE Concierge Service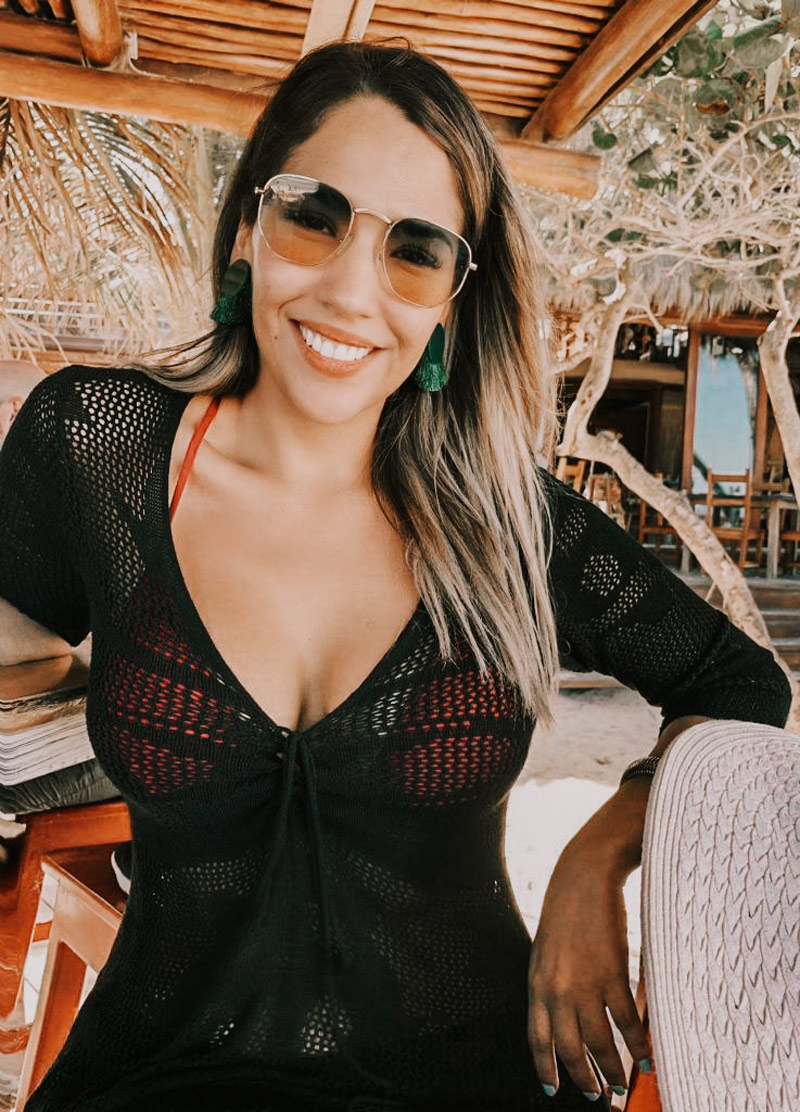 "Virginia Can't Wait To Make Your Stay Flawless"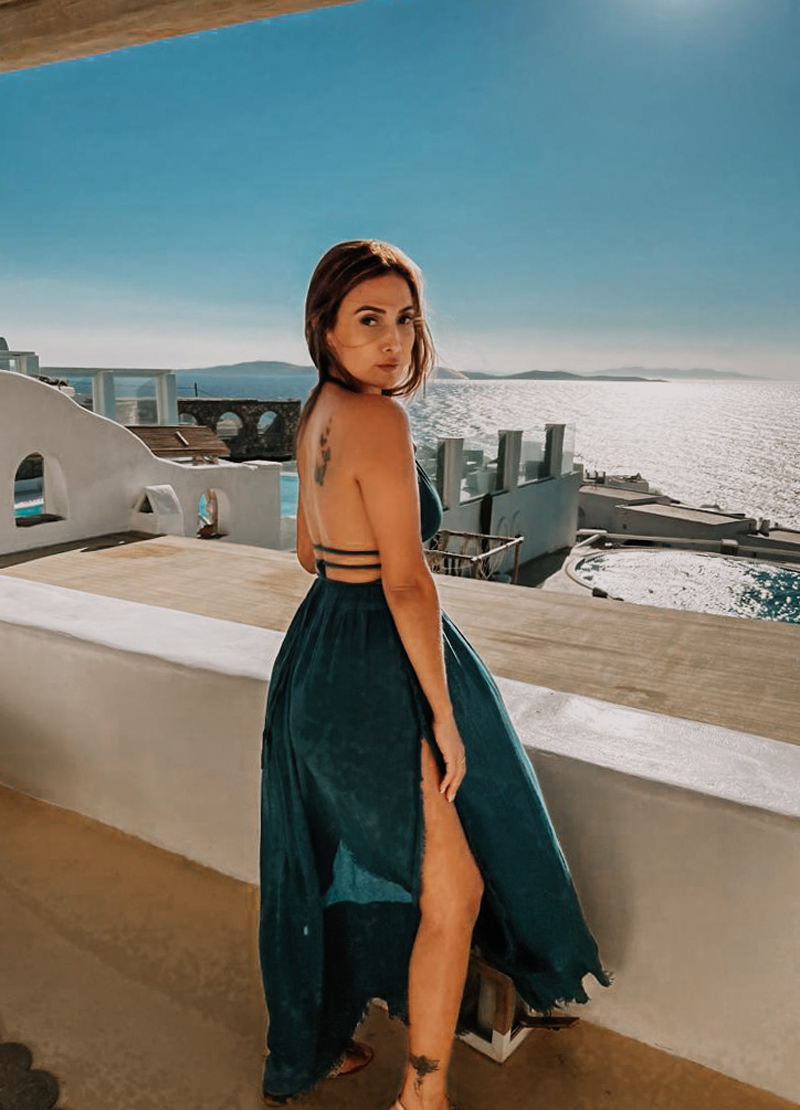 "Kelly Will Transform You In A Tulum Insider"
DOS CEIBAS ECO HOTEL TULUM
Price: 95 USD/person | Time: Every Thursday at 6pm
Enter the mother's womb of Dos Ceibas Eco Hotel, where our Shaman friend leads the ceremony. We love Colibrí's powerful chanting, prayers, and guidance that create a safe space to express our deepest emotions. It is perfect for beginners as he briefly explains the process at the start and will help you make an intention to release your deepest internal emotions.
Located by the beach and along the hotel zone, Dos Ceibas Eco Hotel offers private Temazcal ceremonies for up to 9 people and fruits to revitalize the soul. If the fruits aren't enough, delight in their food menu and enjoy the rest of the night dining by the beach.
YÄAN HEALING SANCTUARY: FULL MOON TEMAZCAL CEREMONY
Price: 80 USD/person | Time: 6 pm
The Full Moon Temazcal Ceremony takes the spotlight for the Yäan Healing sanctuary. In Mayan mythology, the moon represents the goddess Ixchel, a significant influence on life and fertility. The full moon amplifies the energy believed to help participants release more powerful toxins and negative emotions. Afterward, celebrate your rebirth by bathing in the grace and blessings of the goddess Ixchel under the moon's light.
Besides the enchanting Temazcal experience, they offer you a tourist-favorite day spa service; their signature exquisite water spa. Check out the positive reviews and get the chance to try it out after Temazcal.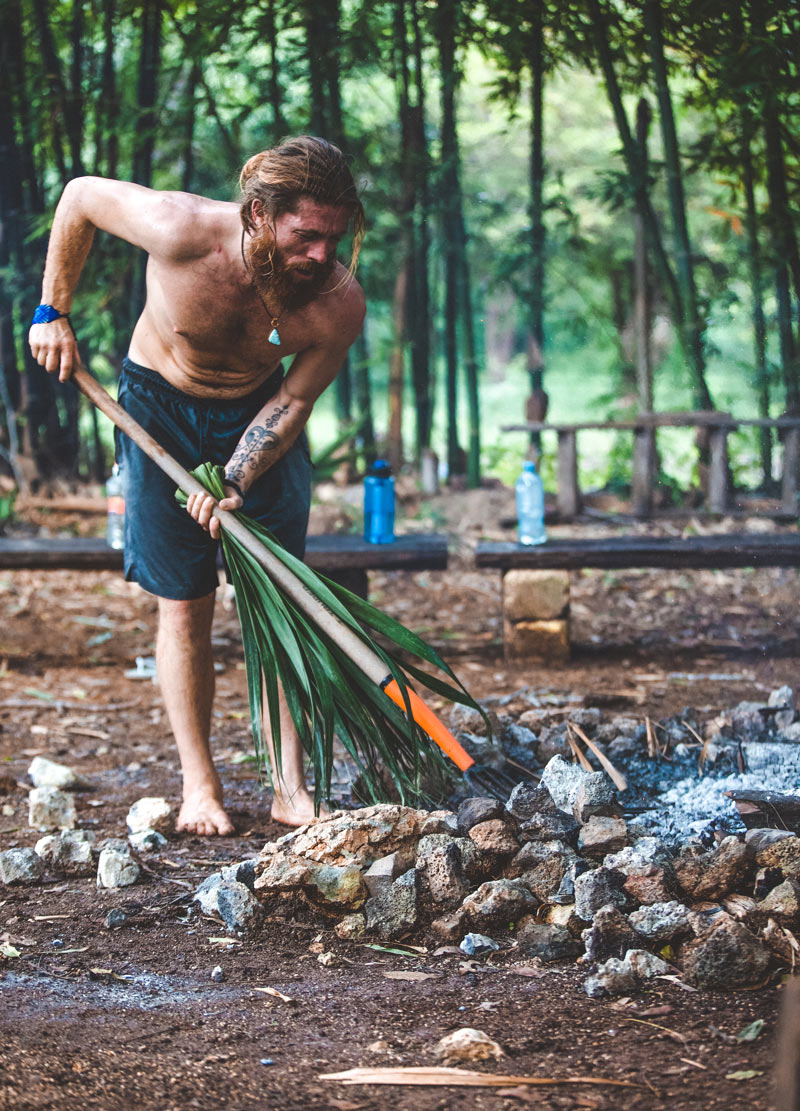 "The Preparation Can Take A Few Hours"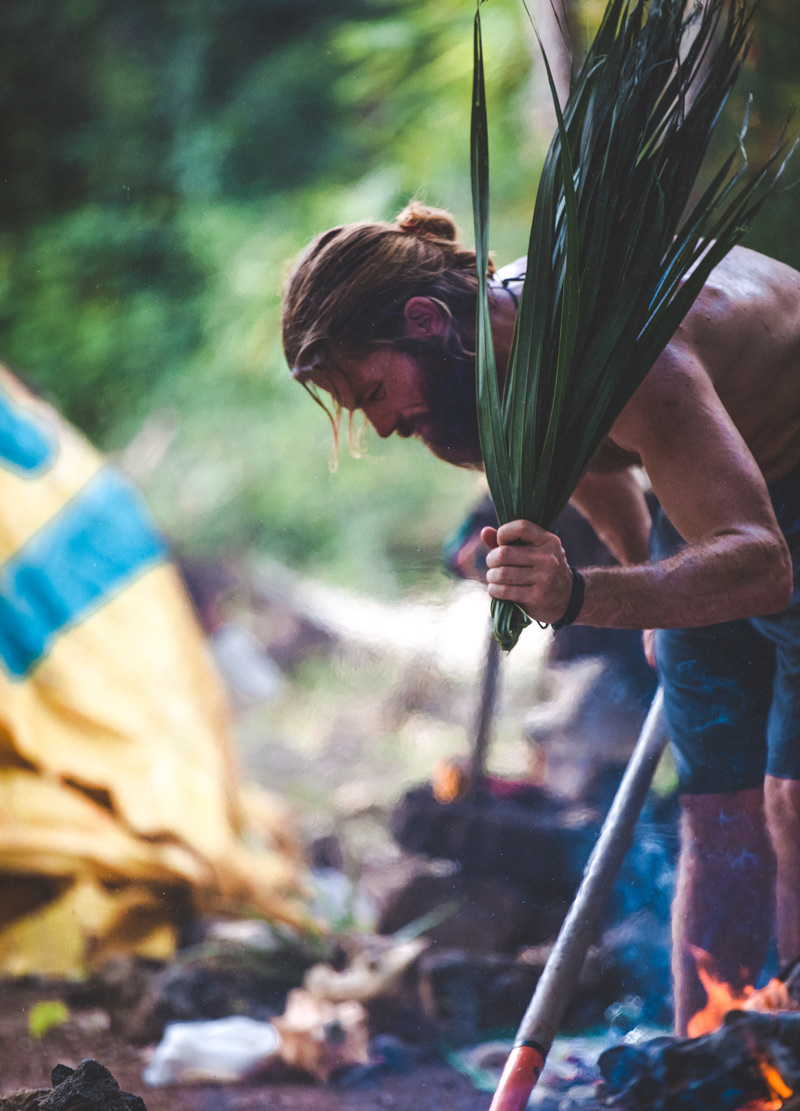 "Are You Ready To Release Stress And Anxiety?"
ESPIRITU WELLNESS: THE CENTER OF TRADITIONAL MEDICINAL TREATMENTS IN MEXICO
Price: 35 USD/person | Time: Sunday, Tuesday & Friday at 4:30pm
Travel to another world is what you feel when you walk through the gates of Espiritu Wellness. Hideaway in Tulum town, the heart of this wellness center, offers various holistic experiences rooted in traditional Mexican medicinal treatments. In this serene jungle, thoughtful facilitators will walk you through the entire process, ensuring you have a safe and the best Temazcal experience! 
If it is your first time and you prefer to book a private ritual, consider their services as the whole team of Espiritu wellness opens their heart to you. 
6 DAY WATER IS LIFE RETREAT: A FASCINATING HOLISTIC EXPERIENCE IN NATURE
Price: 1,675 USD/person | Activities: Yoga, meditation, Temazcal, trip to the beach and cenote
Immerse yourself in the earth and water elements of Mexico. Water Is Life Retreat aims to help you reconnect to nature through profound holistic treatments to enhance the human experience – by aligning with your most authentic self. Located between Tulum and Playa del Carmen, the retreat will take place at Paledora Eco Resort. A jungle village that welcomes you with its beautiful open-air yoga studio, delicious food, on-site private cenote, and a private cave for a sound journey! 
This retreat is perfect for those who seek to escape from the world and dive into their spirituality. Feel the call? Book today, check out their five-star reviews and prepare to change your life.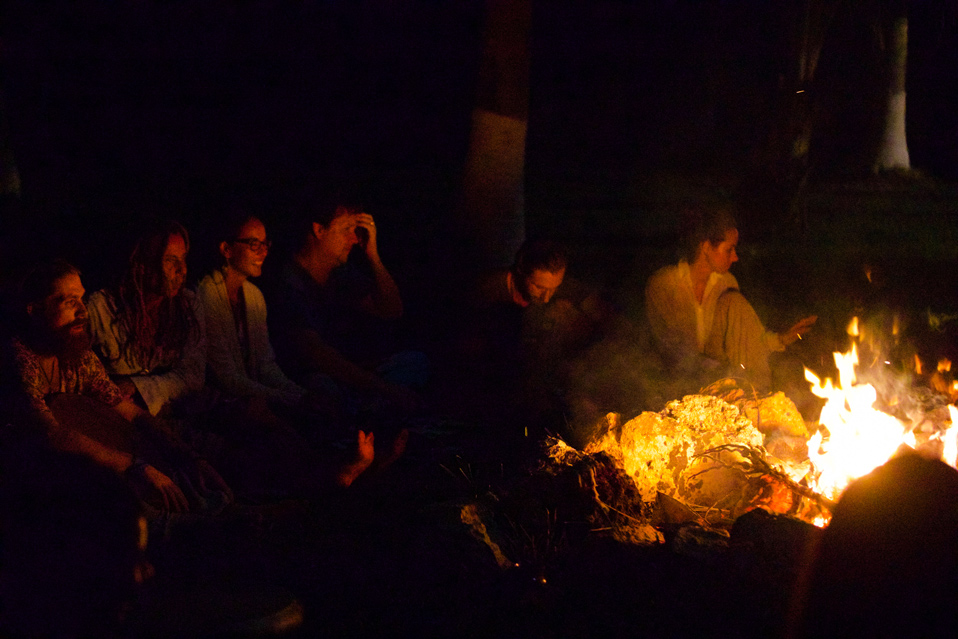 "Copal And Sage On The Fire Helps The Cleansing Process"
MAKE THE MOST OF YOUR TEMAZCAL CEREMONY
Here are our five best tips that can enhance your Temazcal experience:
The most important – to set an intention for what you wish to clear from your body and spirit;

Be open about the ritual and change your mindset. Embrace the discomfort, focus on your intention, and immerse in the experience to get the full benefits of the ritual; 

Plant your head to the earth if it is too hot, which allows us to breathe;

Eat light and drink lots of natural water;

Wear a comfortable bathing suit.
Book A Car At The Best Car Rental In Tulum
We were planning some trips in Yucatan to explore cenotes and we desperately needed a car! It's not always easy to find the best deal and moreover - not to get scammed. We ran into Renata, a really kind girl, during a yoga session in La Veleta. That's how we found out Renata is renting cars and her business is really cool.
After seeing her bran new cars, we saw the super convenient prices she was applying and we decided to try her service out. We had an incredible experience - transparency, no need for deposit on our credit card, a lot of flexibility and kindness - in a nutshell: we loved our experience at BGH Car Rental and we can't recommend you any better company in Tulum especially during high season when the car rental market goes wild.
Rent a car at 40 usd per day with full coverage insurance and unlimited kilometrage today!
Book Your Car At The Best Price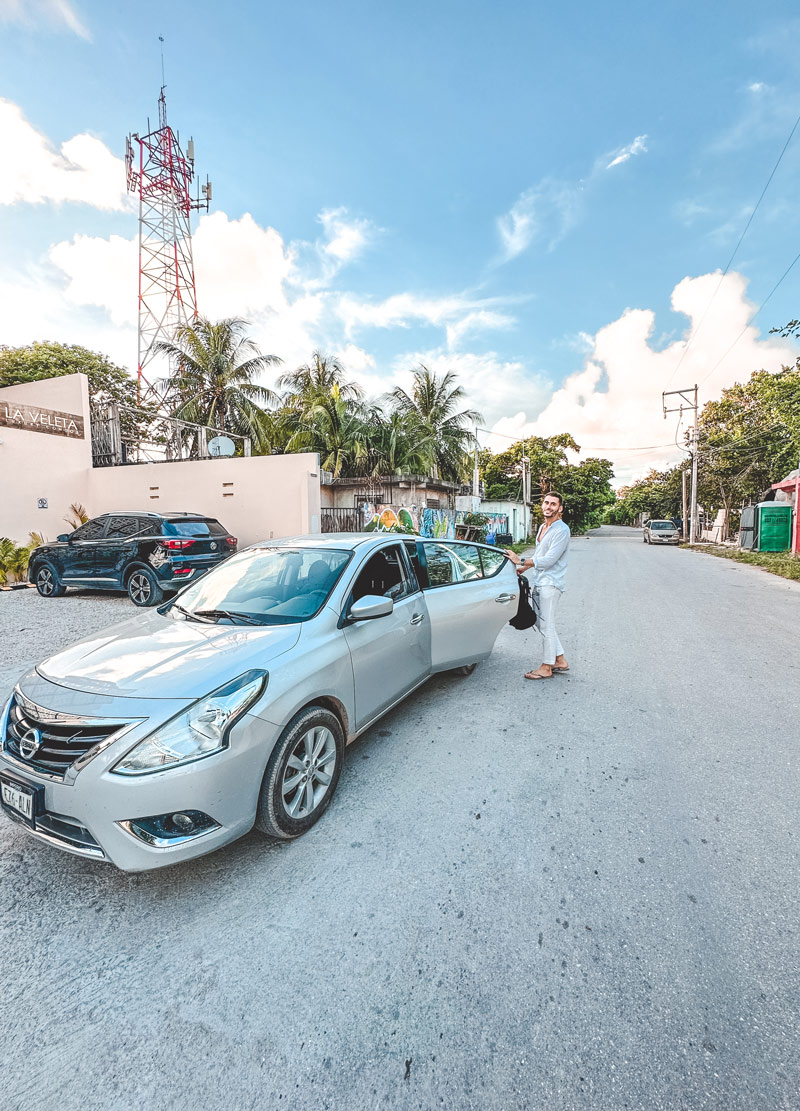 "Nissan Versa Was Perfect For Us"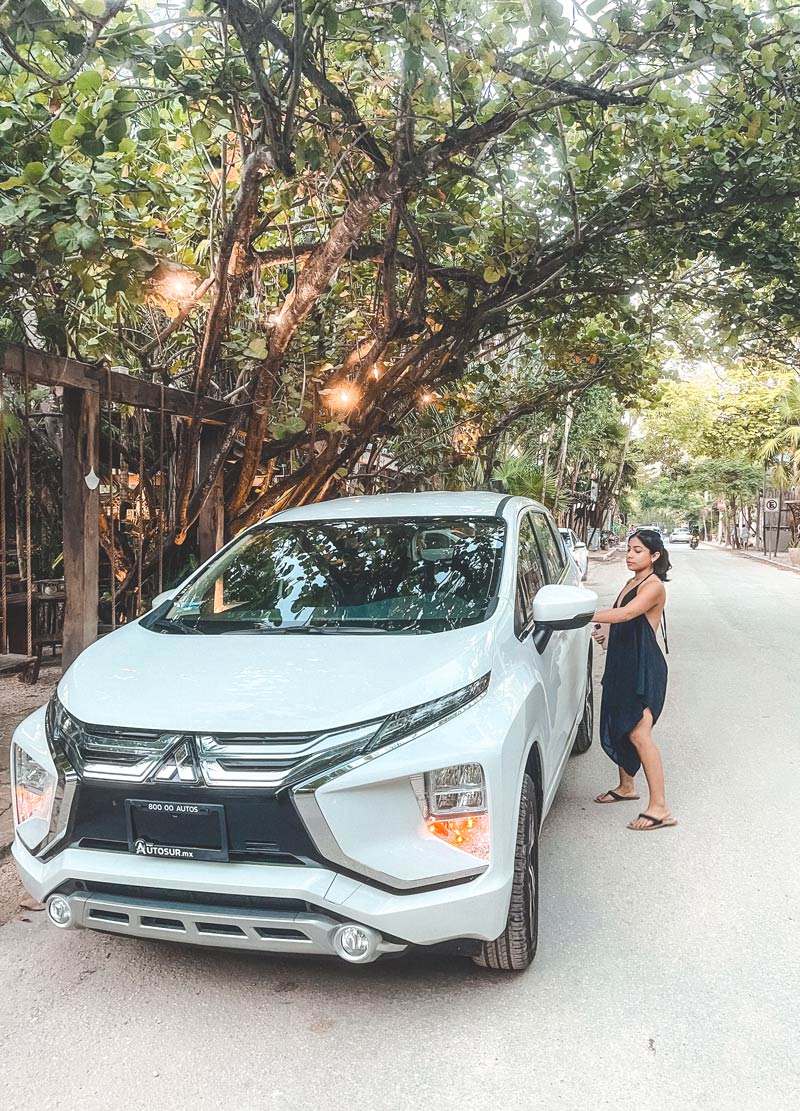 "Xpander Is The Best Car For Day Trips"
We hope our Temazcal guide gives you the information you need. Share to the world your personal rebirth experience, inspire them by commenting below!
Tulum's Hottest Event - Crypto Fest 2023
Spice up your vacation with a seductive blend of crypto expertise and Tulum's tropical beauty?
Tulum Crypto Fest 2023 is the perfect opportunity for you to immerse yourself in 4 days of active learning, socializing, and networking, all in the breathtaking backdrop of Tulum. Join other like-minded individuals and gain insights from over 30 renowned speakers on the latest blockchain technologies, AI, tokenized real estate, and more. Participate in engaging workshops and a thrilling hackathon, pushing the boundaries of what's possible in today's technological landscape.
Experience the perfect blend of cutting-edge innovation and Tulum's vibrant expat community. Be inspired by witnessing groundbreaking projects at the captivating Whale Tank pitching session and forge invaluable connections with thought leaders from around the world, all while enjoying the unique charm of Tulum.
Register now to secure your spot and access exclusive discounts before they're gone!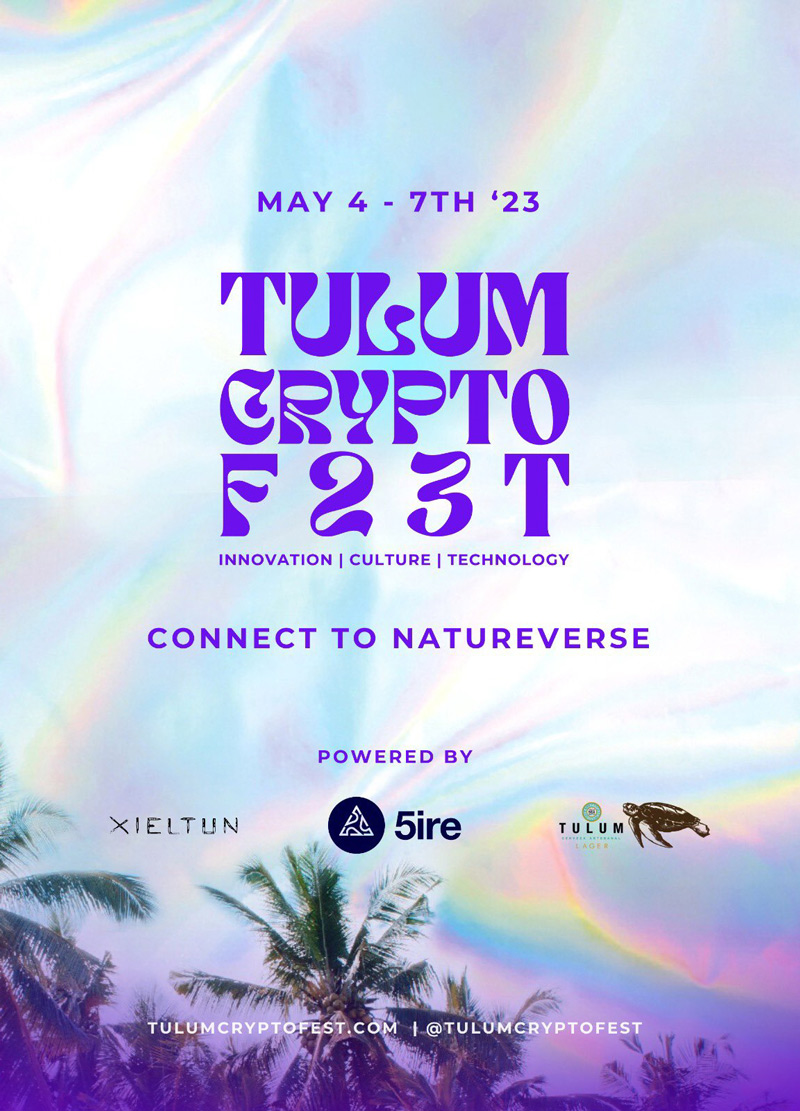 Secure Your Spot HERE
Use the promo code WELCOMETCF to receive a 20% discount on your ticket purchase.
Hurry – spots are filling up fast! 🙀 We can't wait to see you there!
Best upcoming parties in Tulum
❤️❤️❤️27th/30th April - PHILIA ART AND MUSIC WEEKEND @Papaya Playa Project❤️❤️❤️
28th March - S I N N E R Present: CRISTOPH @Vagalume
30th March - ELECTRONIC ELEMENTS @MIA TULUM
30th March - VAGALUME SESSIONS SOUND OF RITUALS @VAGALUME
30th March - POPOF @BONBONNIERE TULUM
31st March - TEN IBIZA @VAGALUME
1st April - BONOBO @Papaya Playa Project
1st April - HANNAH WANTS @BONBONNIERE TULUM
2nd April - VAGALUME SUNDAZE ROY ROSENFELD @VAGALUME
6th April - TOM & COLLINS @BONBONNIERE TULUM
8th April - PIKNIK @VAGALUME
8th April - THE FULL MOON @Papaya Playa Project
15th April - SIGNATURE @Papaya Playa Project
15th April - NIC FANCIULLI @BONBONNIERE TULUM
16th April - ANCESTRAL SOUL @BONBONNIERE TULUM
21st April - NICO DE ANDREA @BONBONNIERE TULUM
22nd April - STARVAULT @Papaya Playa Project
27th - 30th April - PHILIA ART AND MUSIC WEEKEND @Papaya Playa Project
4th May - Tulum Crypto Fest 2023 @Papaya Playa Project
6th May - THE FULL MOON @Papaya Playa Project
13th May - STARVAULT @Papaya Playa Project
20th May - ASTROBEAT @Papaya Playa Project